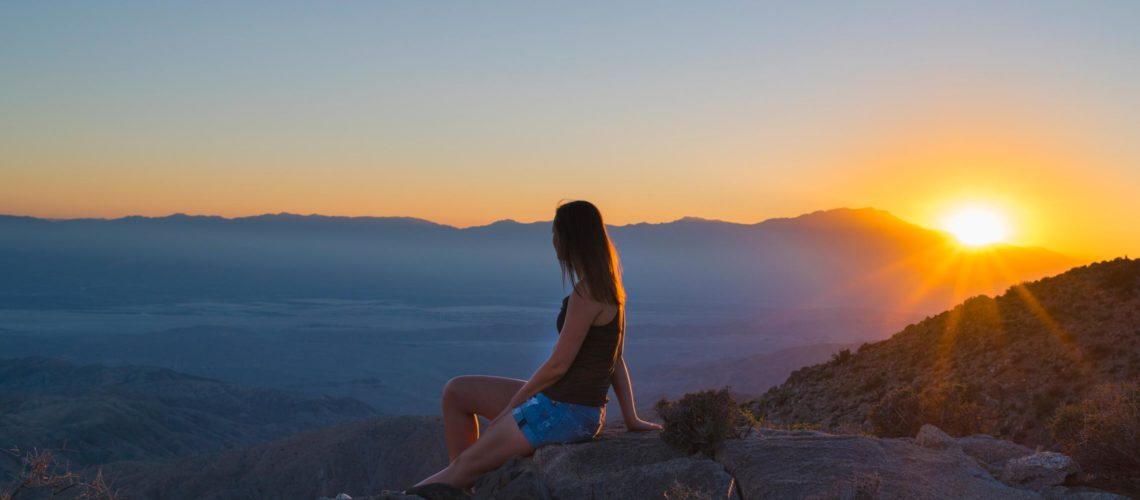 30 FLIGHTS | 8 COUNTRIES | 26 DESTINATIONS
On a global scale, 2016 has certainly been a troubling year but on a more personal level, I've had one of the best years of my life! This year has been full of change and huge milestones – from moving back to Australia after living in Europe for the past few years, to getting engaged, travelling to a bunch of new, exciting destinations and working with some big new clients – it's been a bumper year all round. It's certainly been busy and looking back now, I've realised that I haven't stayed put in a single place for more than three months all year! Before we slide into 2017, here's a look back at what a fun, crazy year 2016 was with a month by month breakdown of exactly went down:
The highlights reel of 2016
January
Saying 'Auf Wiedersehen' to Berlin
After living in Berlin for almost three years, Ben and I were finally feeling ready to come home to Australia. Leaving was bitter-sweet since this city had offered us so many opportunities, pushed us both in exciting, new, life-changing directions and surrounded us with a beautiful expat family. We were feeling ALL the emotions (read the details about our decision to leave here) but home was calling so we listened to our hearts and booked a one-way ticket back down under. Image via Brooks England.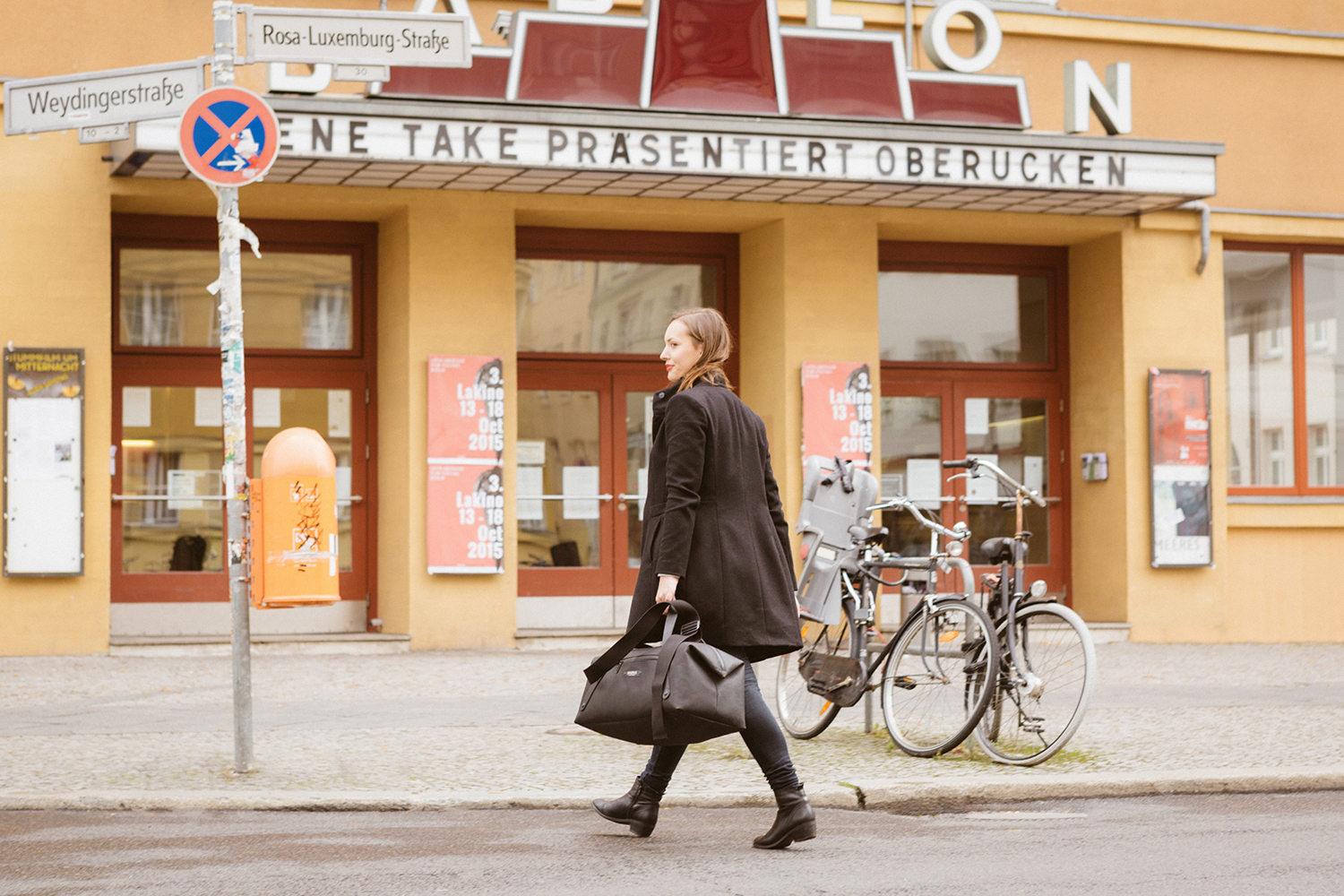 A stopover in Tokyo… to get engaged!
Flying east, we couldn't resist a little stopover in Tokyo on the way home. It had been years since we'd visited last and we were missing it like crazy. This stopover turned into the most special trip since on our very last morning, Ben proposed! I wrote about our engagement story as well as a bunch of other posts on Tokyo including this beginner's guide on things you should know before you go as well as a guide to visiting the famous Tsukiji Fish Market.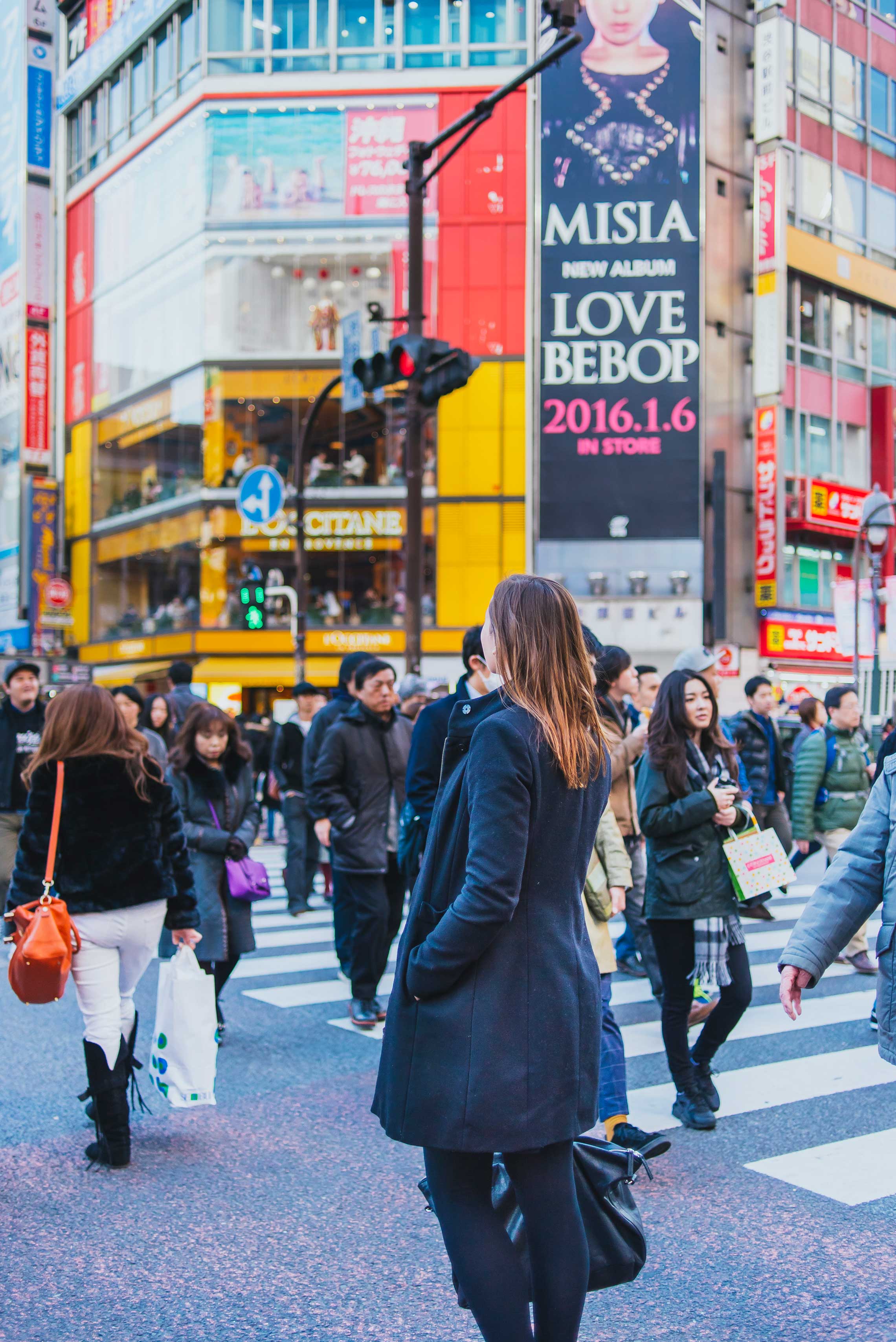 Settling back into the Australian way of life
Man it felt good to be home. In the first days and weeks after getting back, we indulged in all the things we had missed so much abroad: all the fresh food, coffee, sunshine and lazy days at the beach.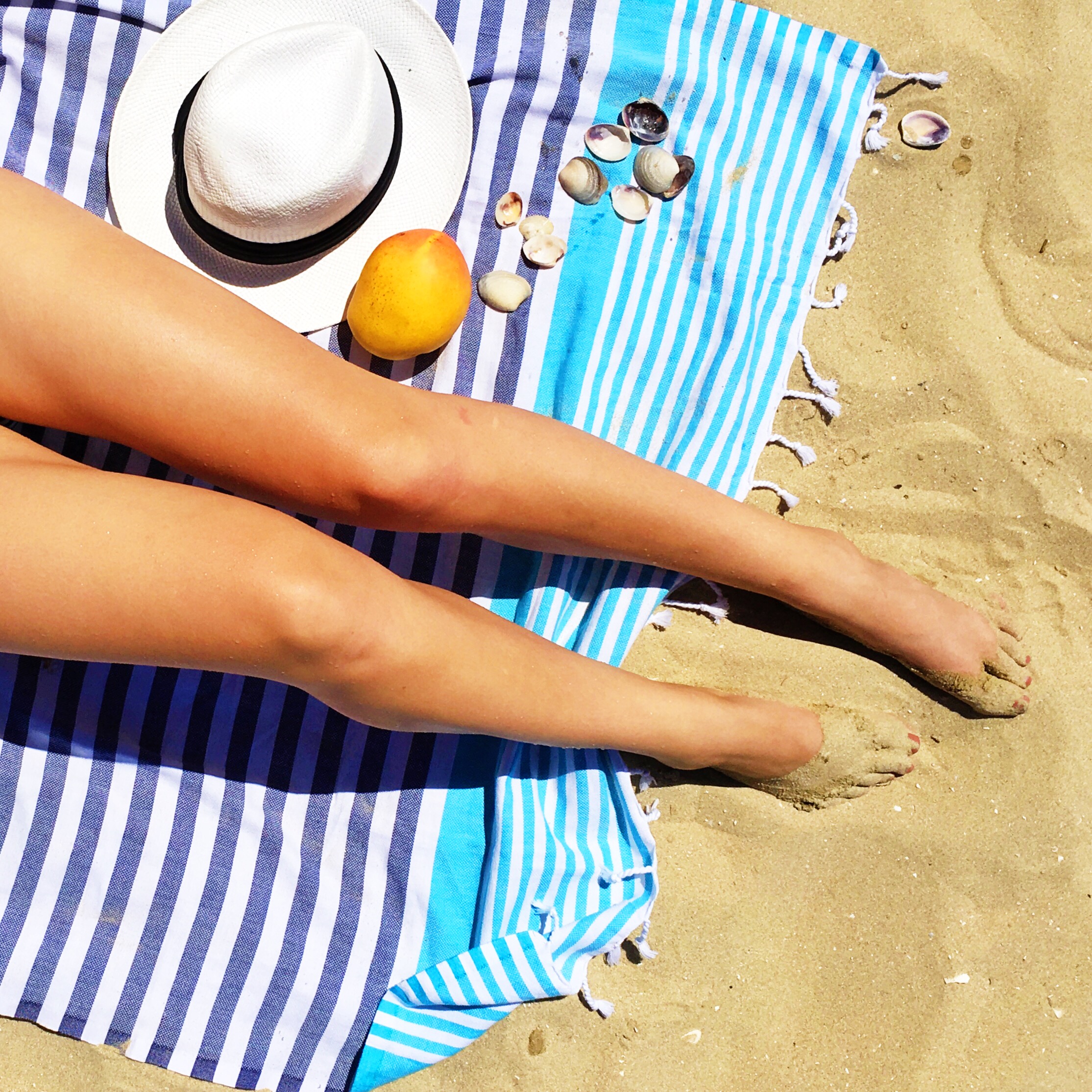 February
Hello LA!
Even though we'd had every intention of staying put in Aus for a while, a big project came through for Ben only about five weeks after we'd gotten back, which meant heading off to LA for a couple of months. I'd never been the the USA before so I was pretty keen to tag along for the ride. We spent the next few months mostly working but making the very most of the weekends to explore Santa Monica, Venice, Malibu and, of course, head off on a couple of road trips too! If you've never been to LA before, here's a guide on things to know before you go.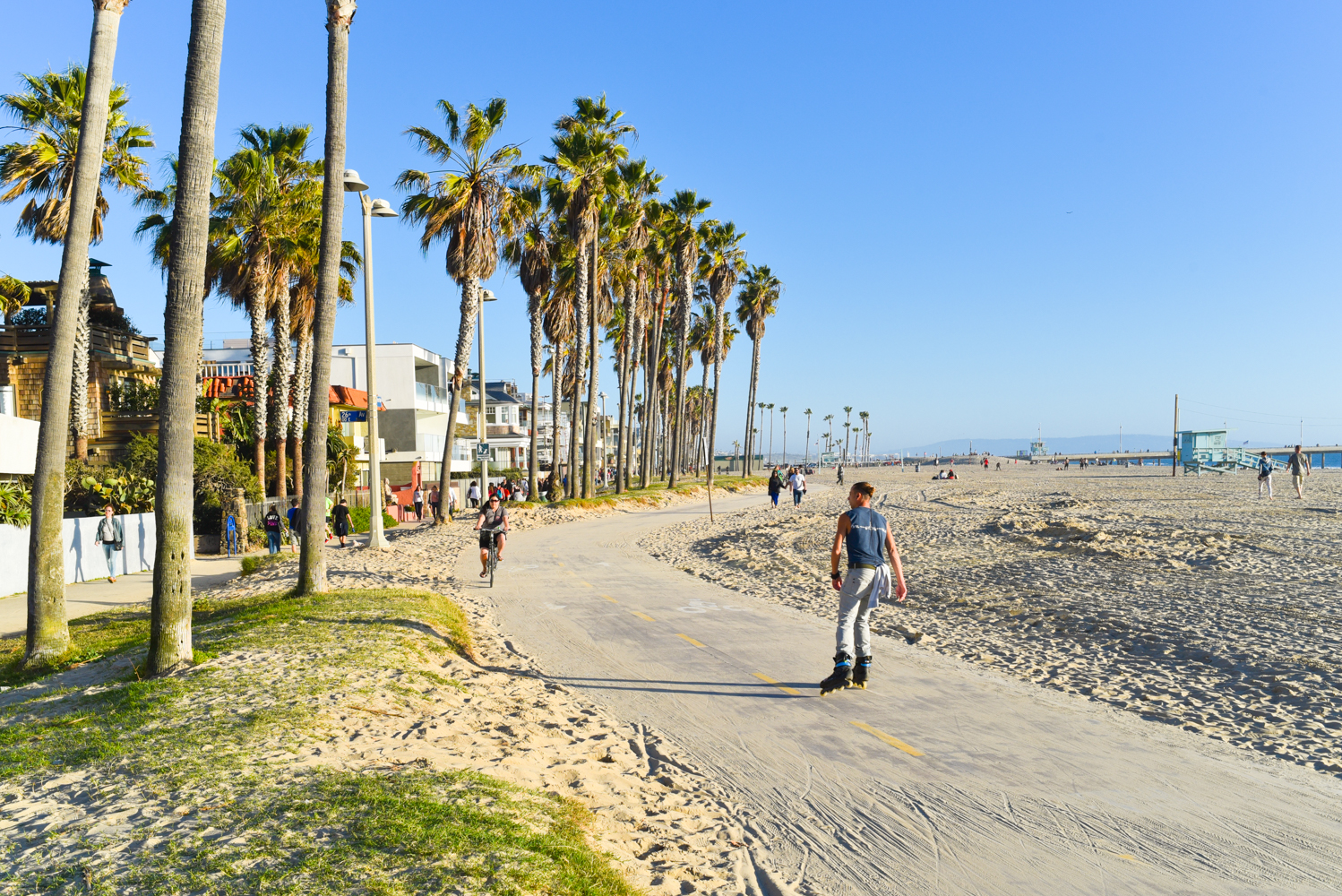 March
Road trippin' California: Joshua Tree National Park
The first weekend road trip we did in California was to Joshua Tree National Park. Hot damn the alien, desert landscape is beautiful out there! We did a few hikes, made sure we caught both sunrise and sunset in the park and also had time for some vintage shopping and meals at real American diners. It was such a fun weekend! Here's the guide on how to have an epic weekend in Joshua Tree National Park.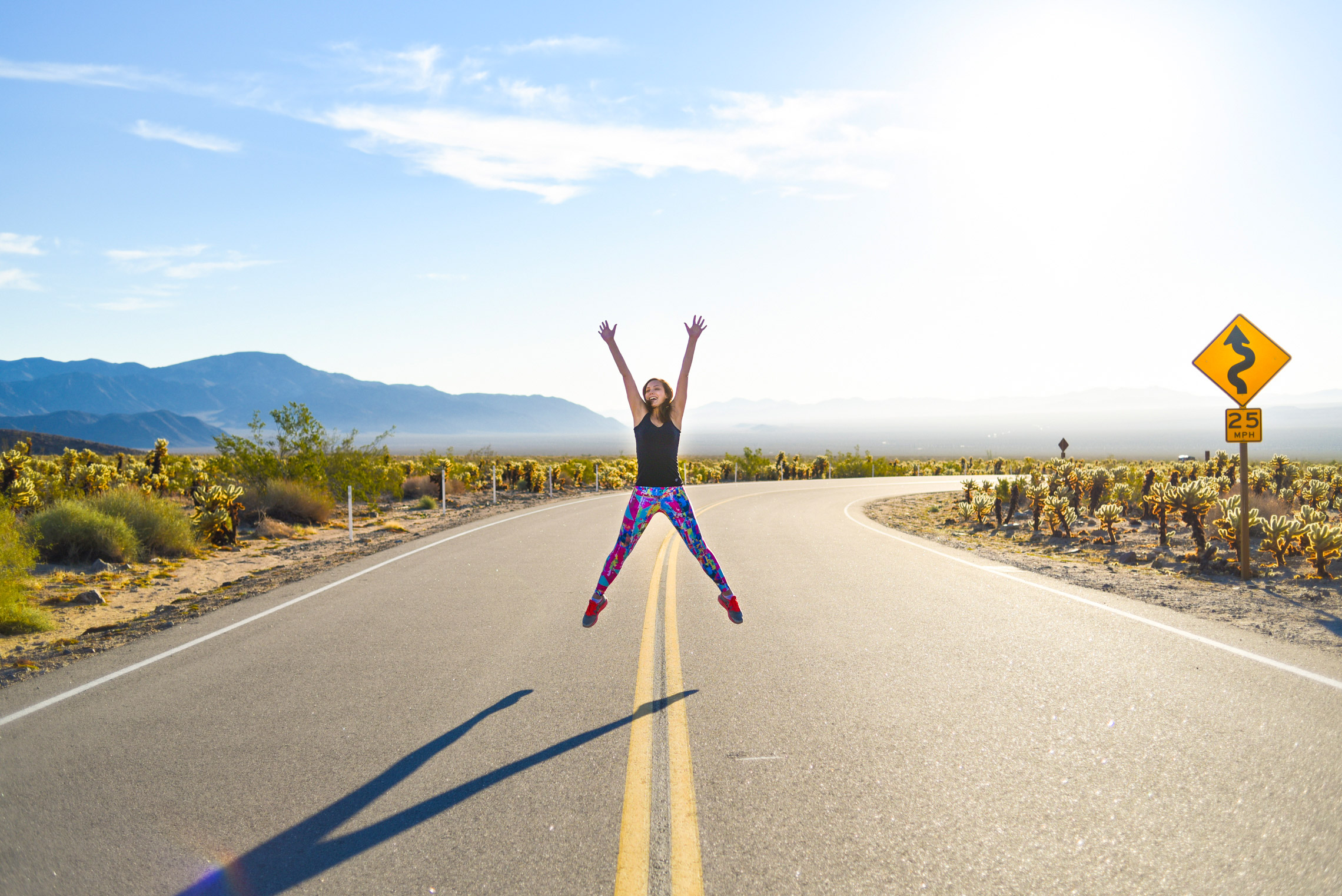 Into the mountains at Yosemite National Park
Swapping the desert for the mountains, we also found time to head north to Yosemite National Park. I'm not sure I've ever explored a place as jaw-droppingly beautiful as this. We spent the day hiking and exploring and spotted lots of wildlife including deer and a bobcat. Read all about this majestic place in this post which details everything we did.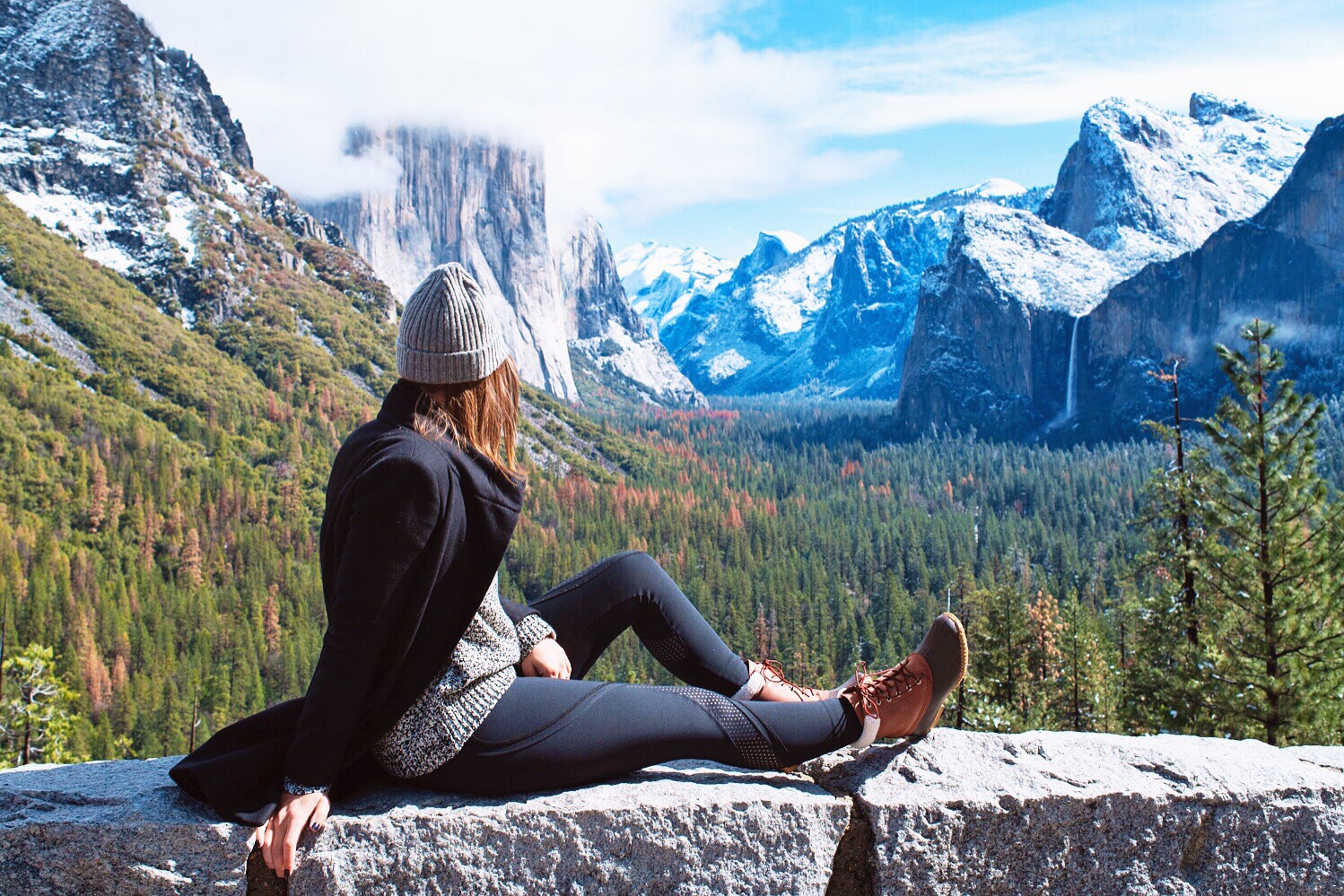 Falling in love with NYC
NYC was one of those places that, as soon as I arrived, I could immediately imagine living there. There's an energy there that just draws you right in. After Ben's project finished up in LA, we flew to NYC to spend a few days exploring and also to celebrate the launch of Electrify Mag, a new travel and lifestyle print magazine I'd written for. We spent our days wandering the streets of Brooklyn, hitting the jazz bars and speakeasies and eating bagels, cheese grill and giant reuben sandwiches. I wrote a food diary about everything I ate while I was in town, it was THAT good.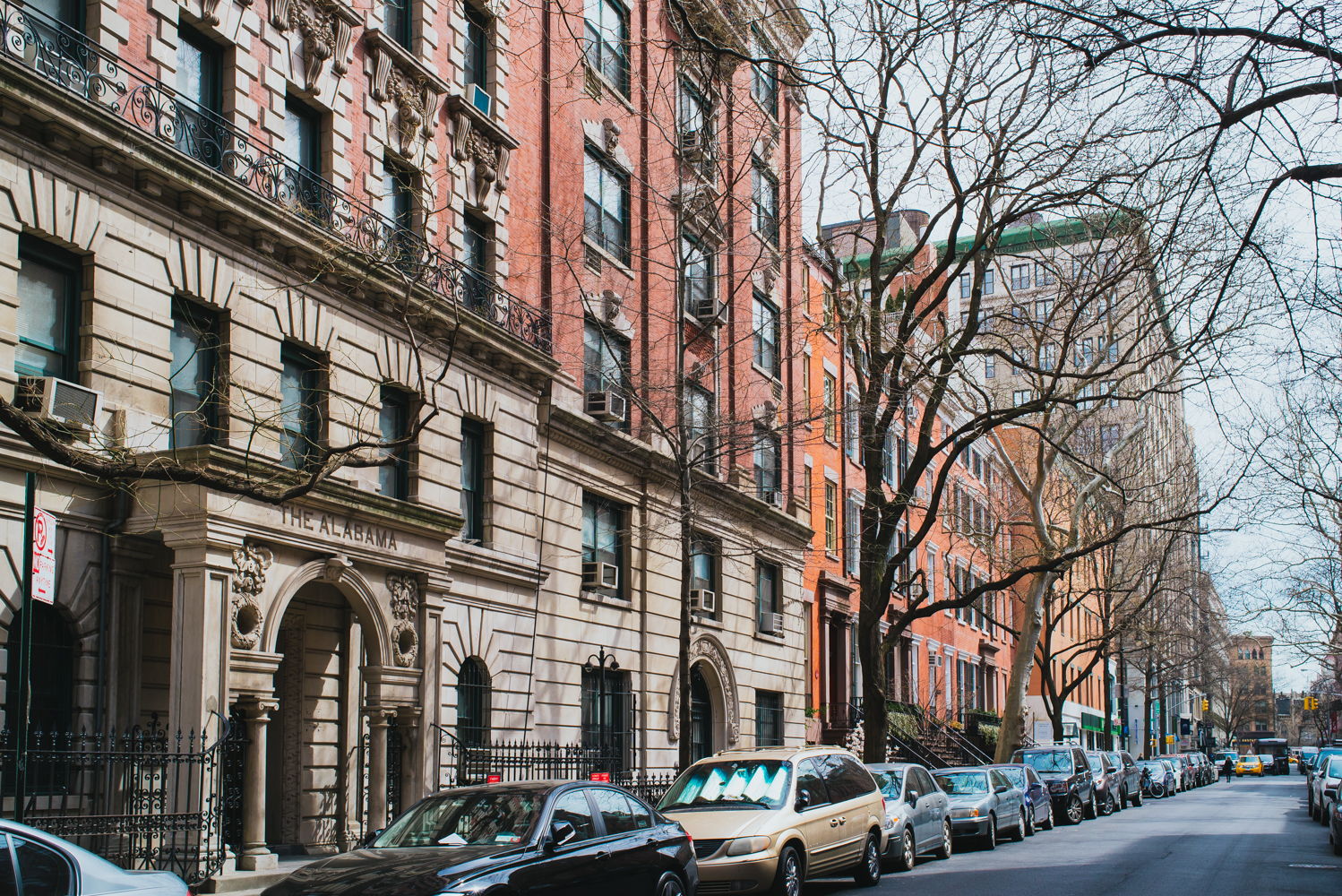 Endless tacos and margaritas in Tulum
After a busy few months in LA, we were craving a little beach escape to wind down before flying back home to Australia so we hopped on a plane to Tulum in Mexico for a cheeky few days. I was reviewing the Papaya Playa Project for Design Hotels and, let me tell you, it was such a fun place to stay! You can read the full review here. Our trip to Tulum was exactly what the doctor ordered. We spent our days lounging by the brilliantly turquoise Caribbean Sea, exploring Mayan temples, swimming in freshwater cenotes and surviving on a diet of tacos, margaritas and piña coladas. Long after I'd returned back home to Australia, I still couldn't get Tulum out of my head.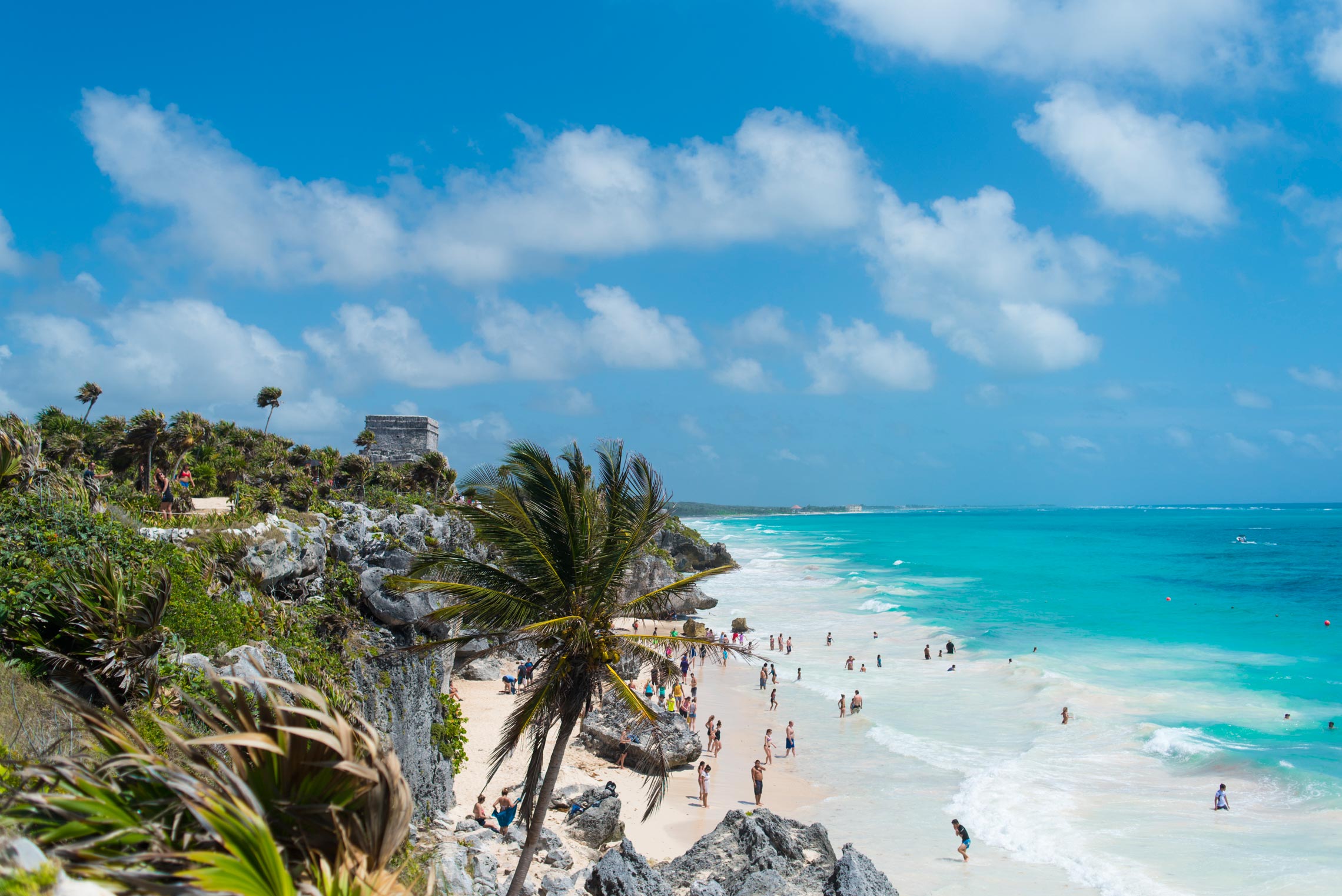 April
Signing a lease on a Melbourne flat
Returning home to Australia after our jaunt in the USA, it was time to find a place to live. We'd crashed at our parents' homes and sub-let a flat for a few weeks before leaving, but now it was time to get serious about a more long-term solution. Luckily, we landed a warehouse conversion in our favourite Melbourne neighbourhood, Collingwood, soon after we returned. It felt weird but right signing a 12-month lease – Melbourne had officially become home once more!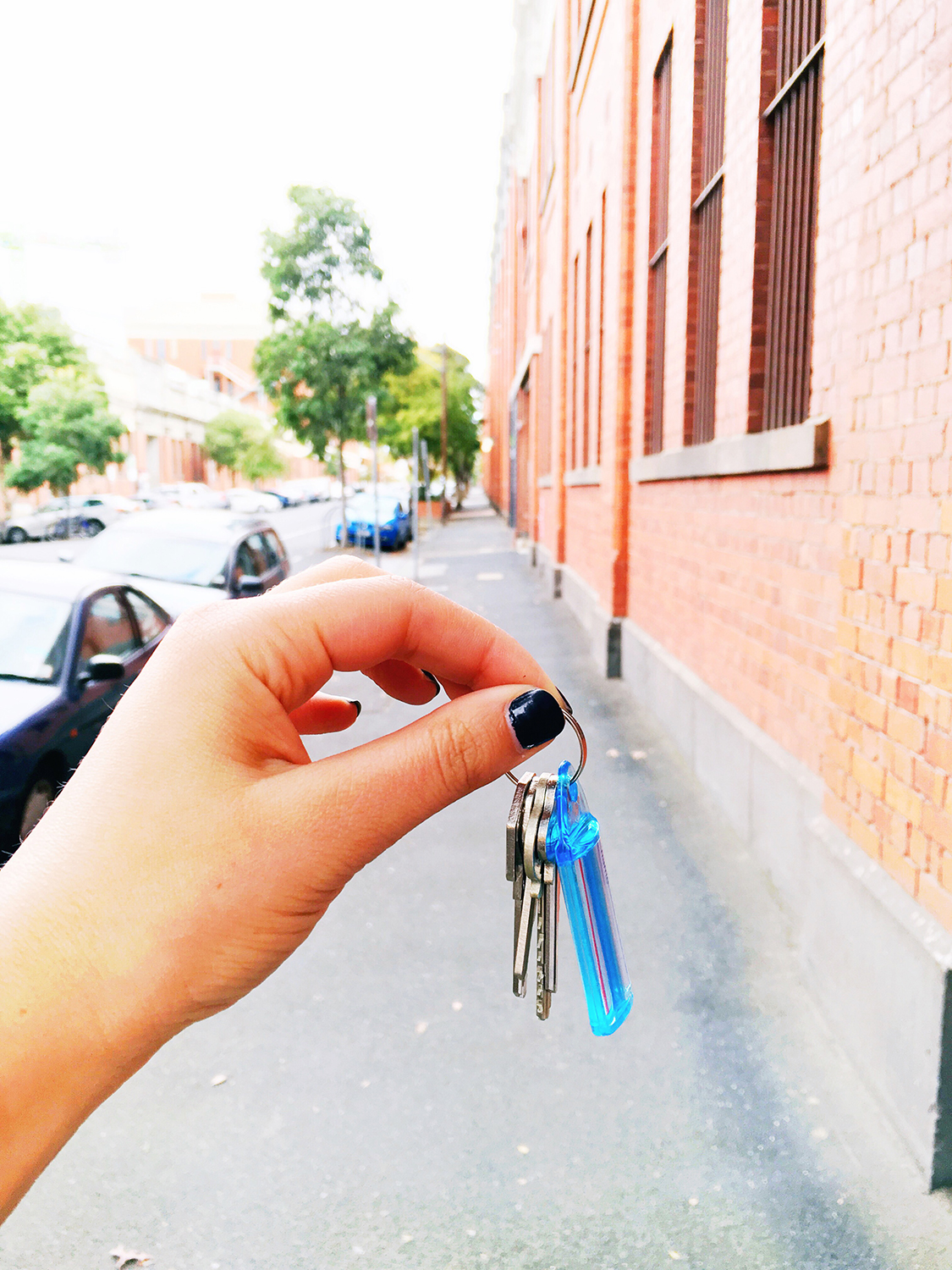 May
Winery hopping around the Adelaide Hills
Now that I was living back in Australia, I was determined to travel locally more often so in May, I joined my friend Emma on a press trip that took us winery hopping around the stunning Adelaide Hills. This was my first time visiting Adelaide and we had an absolute ball! See what we got up to in the blog post.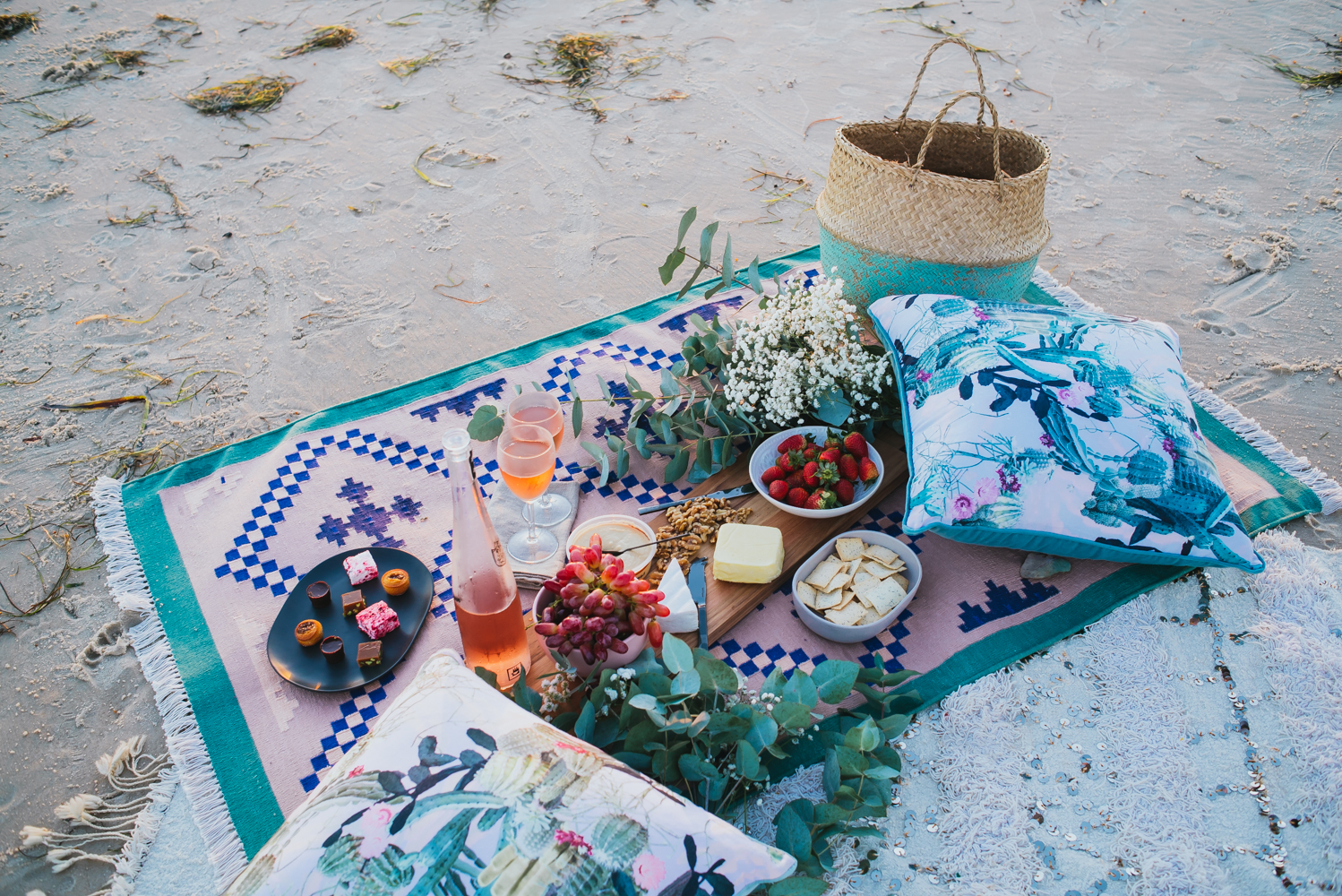 Wedding location scouting in Far North Queensland
We thought it was about time to get serious about choosing a wedding destination so later this month we jetted up to Far North Queensland to go location scouting. We had a particular property in mind and as soon as we saw it, we knew it was perfect and booked right away! Of course, being in such a beautiful part of the country, we made the most of our trip and went to snorkel the Great Barrier Reef as well as explore the pristine Daintree Rainforest. We stayed at the beautiful Thala Beach Nature Reserve (read the full review here) and afterwards, I wrote a snapshot about what it is about this region that makes it the ultimate holiday destination. We can't wait to get married up here next year!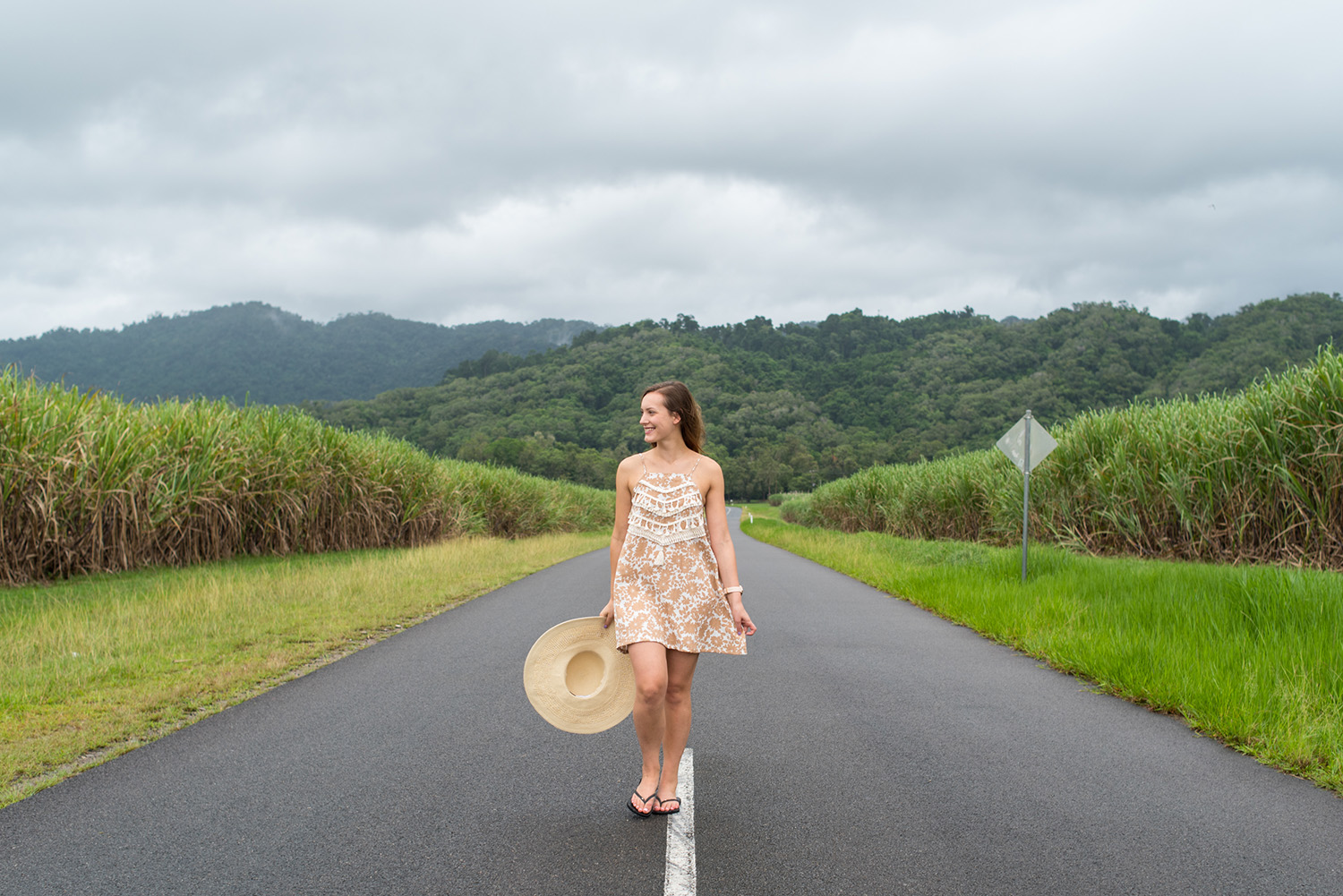 June
The Travel Bootcamp in Sydney
When I learned that industry veterans Lauren Bath, Liz Carlson and Georgia Rickard were holding an intensive workshop in Sydney about all things travel writing, blogging and Instagram, I knew I had to attend. I'm so glad I booked my ticket – it was the best workshop I've ever been to and it was jam-packed full of practical advice about getting serious with this as a career. I wrote a post with some reflections here.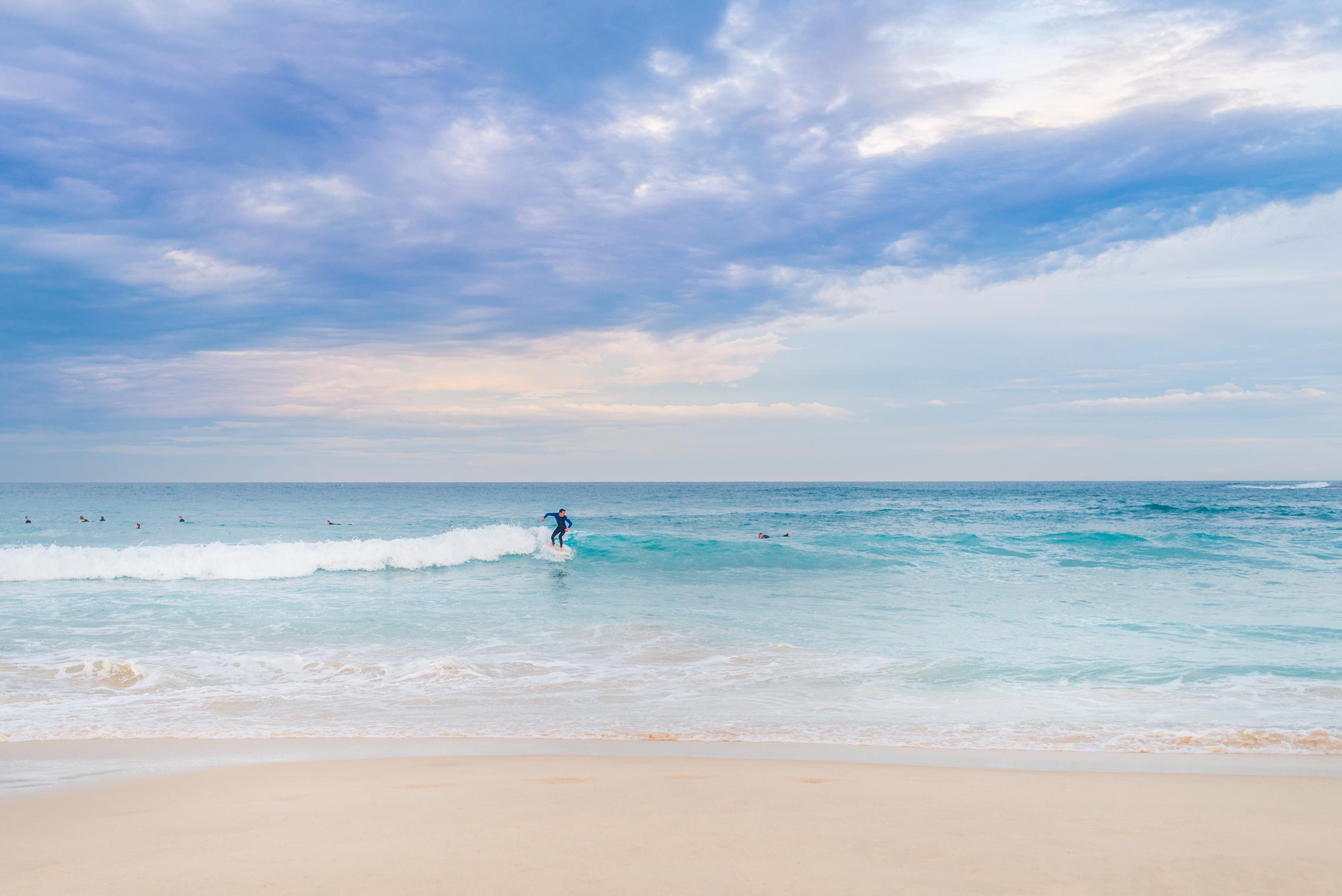 July
A Melbourne staycation
It's a great thing to see your city with fresh eyes sometimes so in early July, the Art Series Hotel invited me for a little staycation at The Larwill Studio in Melbourne's north. It was such a nice, little, solo getaway! Check out the write-up here.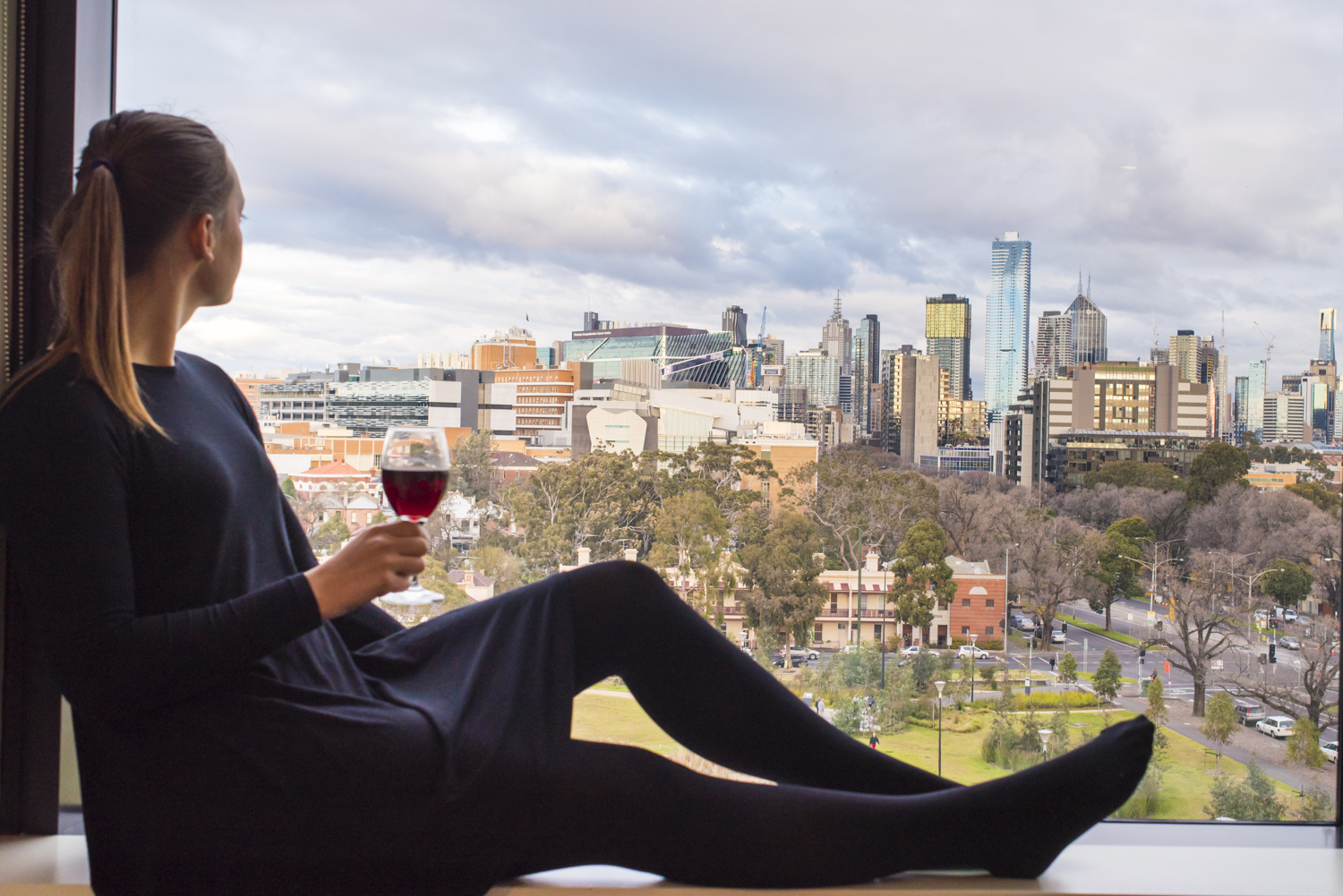 An unexpected return to Berlin
While we'd thought that we'd left Berlin for good earlier in the year, the universe seemed to have an alternate plan. Another huge project popped up in Berlin that brought us back to our second home for two months over the European summer. I can't tell you how weird it felt to be back. Everything was so familiar, yet felt quite different at the same time. I loved catching up with my lovely friends again and hopping around to all my favourite local haunts. It also felt quite good knowing that this was no longer our home and we didn't have to deal with German bureaucracy anymore! Here's a guide on 101 things to do in Berlin.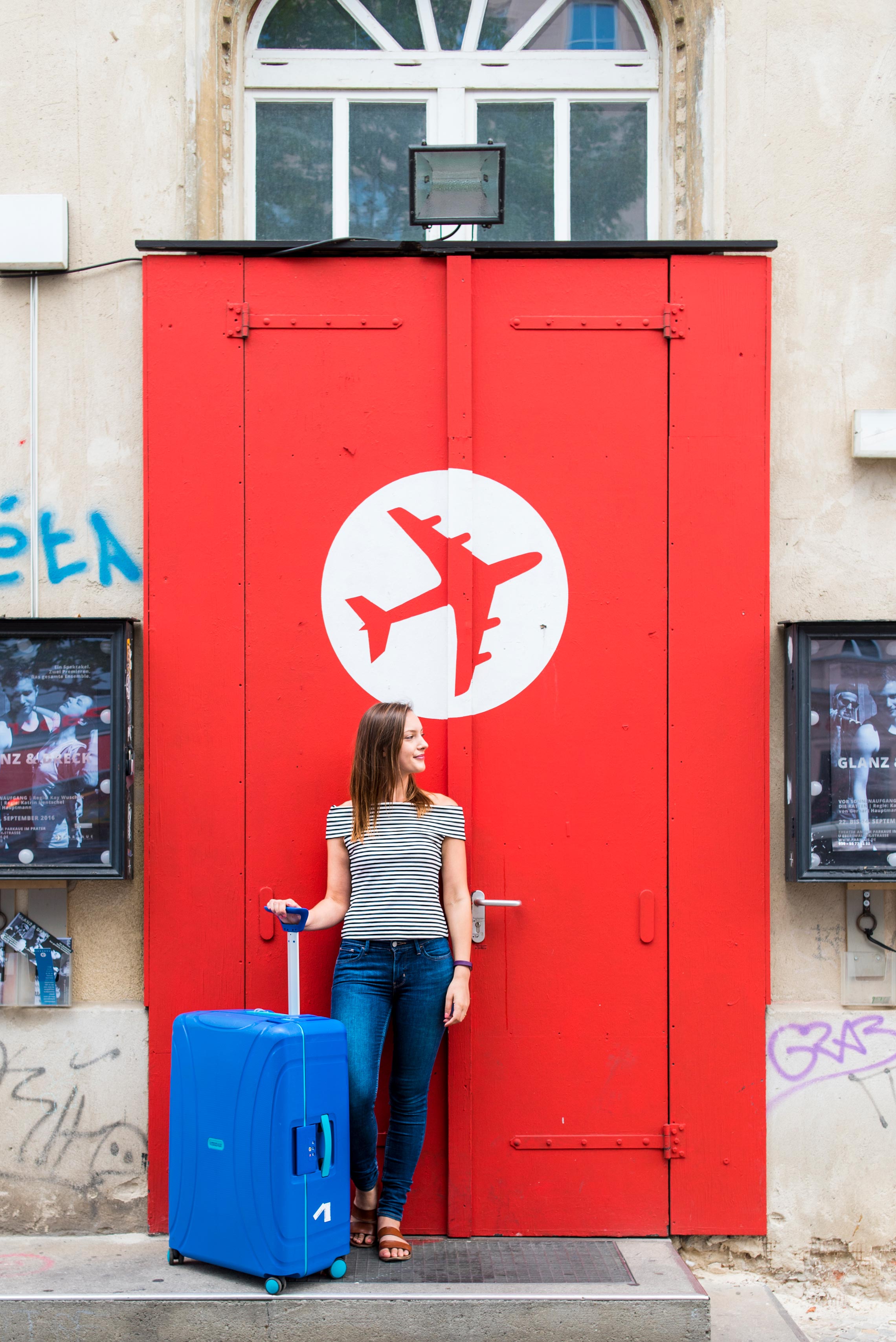 August
Pretty city London
London must always feature on any trip to Europe. In late August we ducked away to London for five days. I spent my days discovering the charming, hidden mews streets, hitting up the Tate Modern and eating ALL the food. I always go a little food and coffee crazy here! I wrote a guide on how to spend the perfect three days in London.
September
Ciao, Roma!
Just before we were due to fly home, we treated ourselves to a weekend getaway to Rome. This was our second time here so we felt no pressure to race around seeing the sights. Instead, the whole purpose of this trip was to eat! See all the delicious morsels we indulged in in this Rome food diary and read about the best things you can do in Rome for free.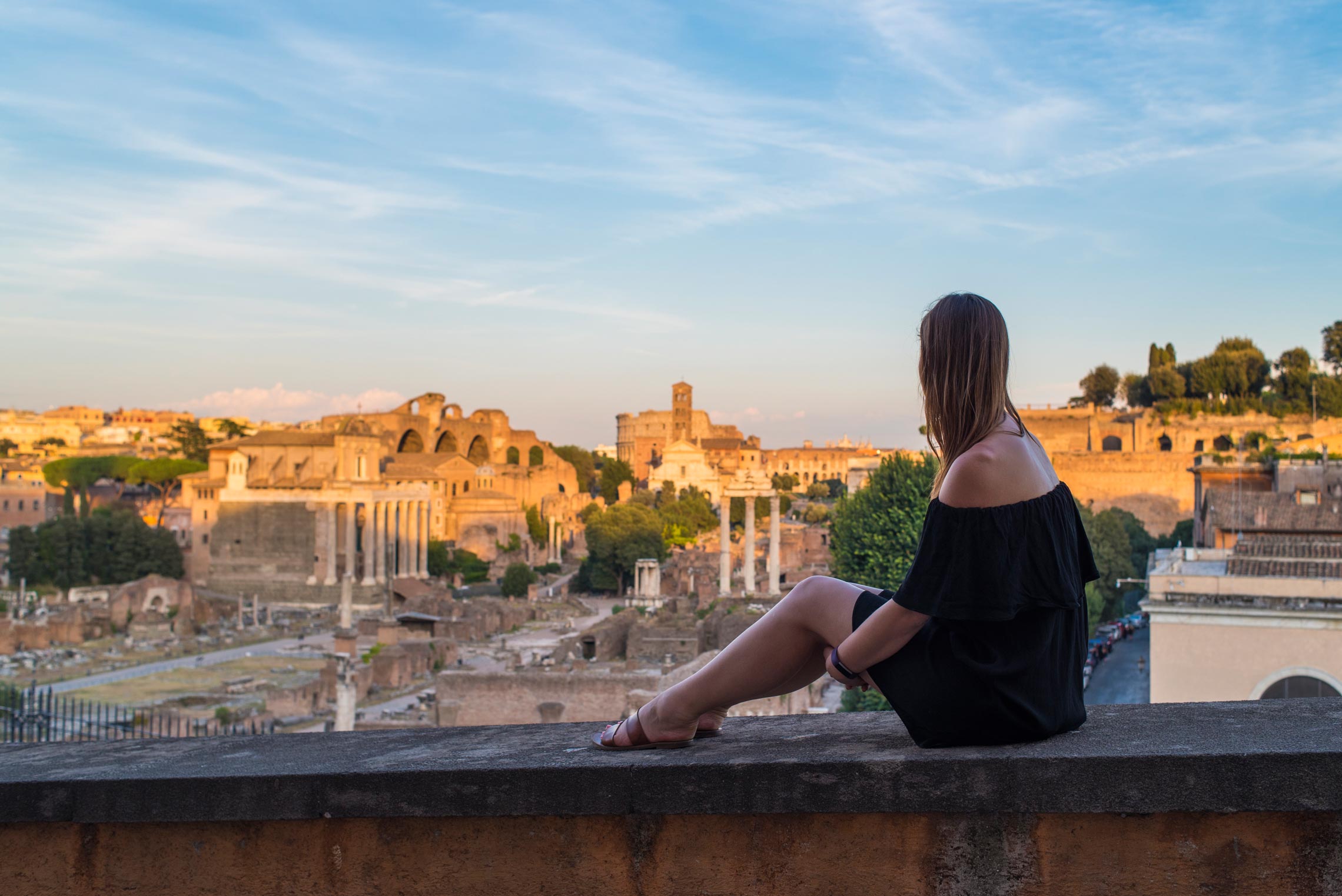 Hepburn Springs with friends
Whenever we've been away for a long stint, we're always desperate to reconnect with friends when we return. A week or so after we returned from Europe, we jumped into the car with our friends and headed up to Hepburn Springs, north of Melbourne. While we were away only for a night, we had such a fun time visiting wineries, drinking fresh mineral water directly from the source and getting cosy around the fireplace. Here's a look at how we spent our time in Hepburn Springs.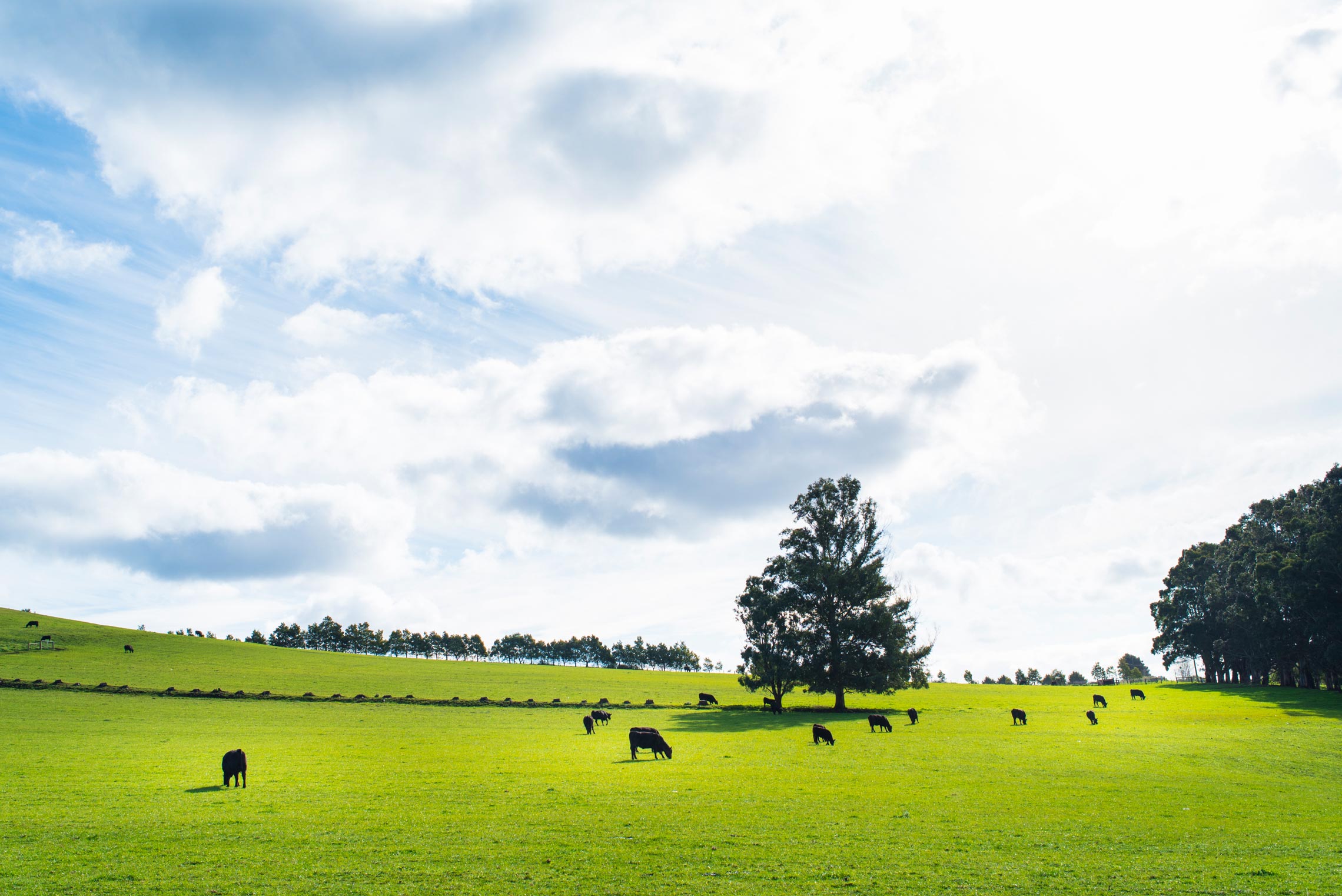 October
It's wine time
Back home in Australia, life still wasn't showing any signs of slowing down. Within only a couple of weeks of returning home, I was invited out to experience the Alternative Taste Trail in Victoria's Yarra Valley. This wine region is one of Australia's most famous and luckily for me, it's only a 90 minute drive from where I live. I headed out for a couple of days to discover a different side to this popular region with a focus on boutique wineries and unexpected varietals. Read about what I got up to on day one and day two.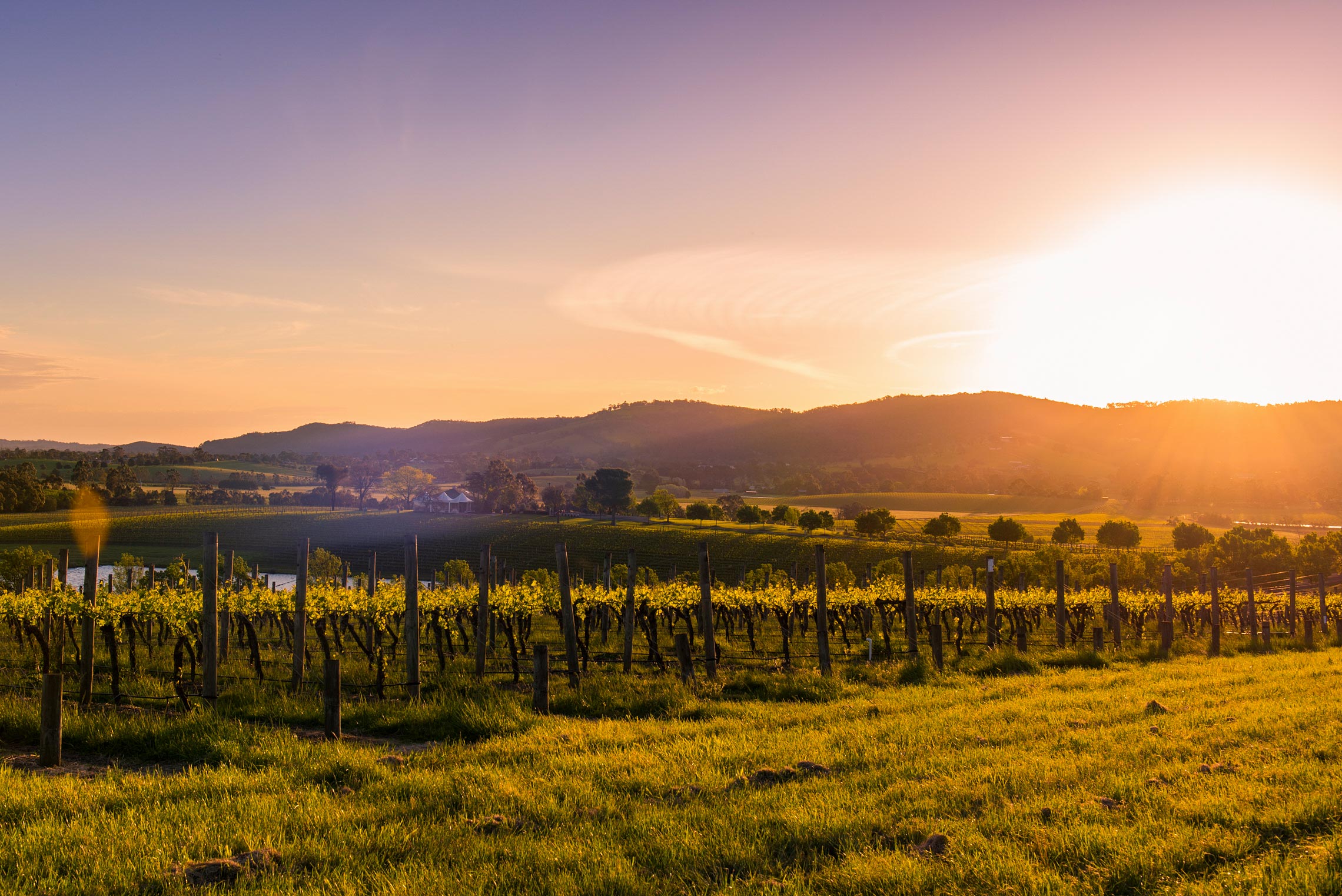 Far North Queensland take two
Not long after this, I was invited back up to Far North Queensland, one of my favourite parts of Australia, on a press trip. It was a super fun, whirlwind trip with a small group of young journalists and the itinerary took us out to the reef, into the Daintree Rainforest (we even spotted a wild cassowary!) as well as giving us some down time to wander the local markets and eat at some of the region's best restaurants. If you're planning a trip soon, here's a guide on what to expect out at the Great Barrier Reef and also some tips on the best places to spot Australia's beautiful, unique wildlife.

November
North East Victoria is calling
I'm so glad I've been able to make room in between big trips to still see a lot of my home state this past year. In early November, the Indigo Shire invited my blogger friend Camilla and I up to discover the gorgeous Beechworth and Rutherglen region in Victoria's high country. I hadn't been up this way in many years so was thrilled to be able to explore the historic gold rush towns and famous wine-growing region. Check out how cool our accommodation was for the night too – grapevine glamping right on the edge of a vineyard!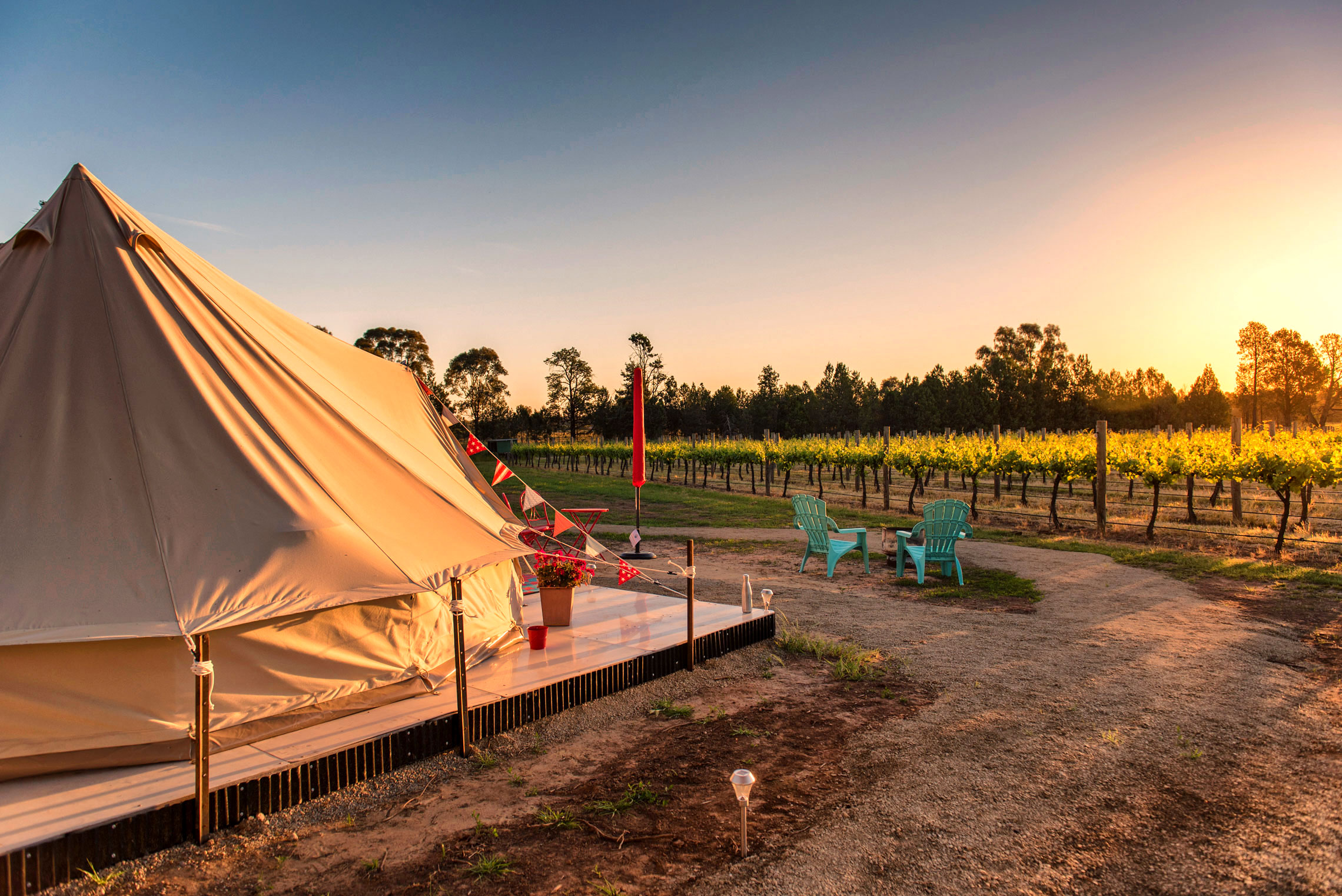 Unspoilt Port Macquarie
Australia is a big country you guys and there is SO MUCH I am yet to see. In late November, I was invited up to experience Port Macquarie to celebrate the first direct flight from Melbourne with regional carrier JETGO Australia. Located on New South Wales' northern coast, Port Macquarie is a pristine coastal town, home to a surprisingly kickass foodie scene as well as some of the friendliest locals going round. Here's my guide on making the best of a visit to Port Macquarie.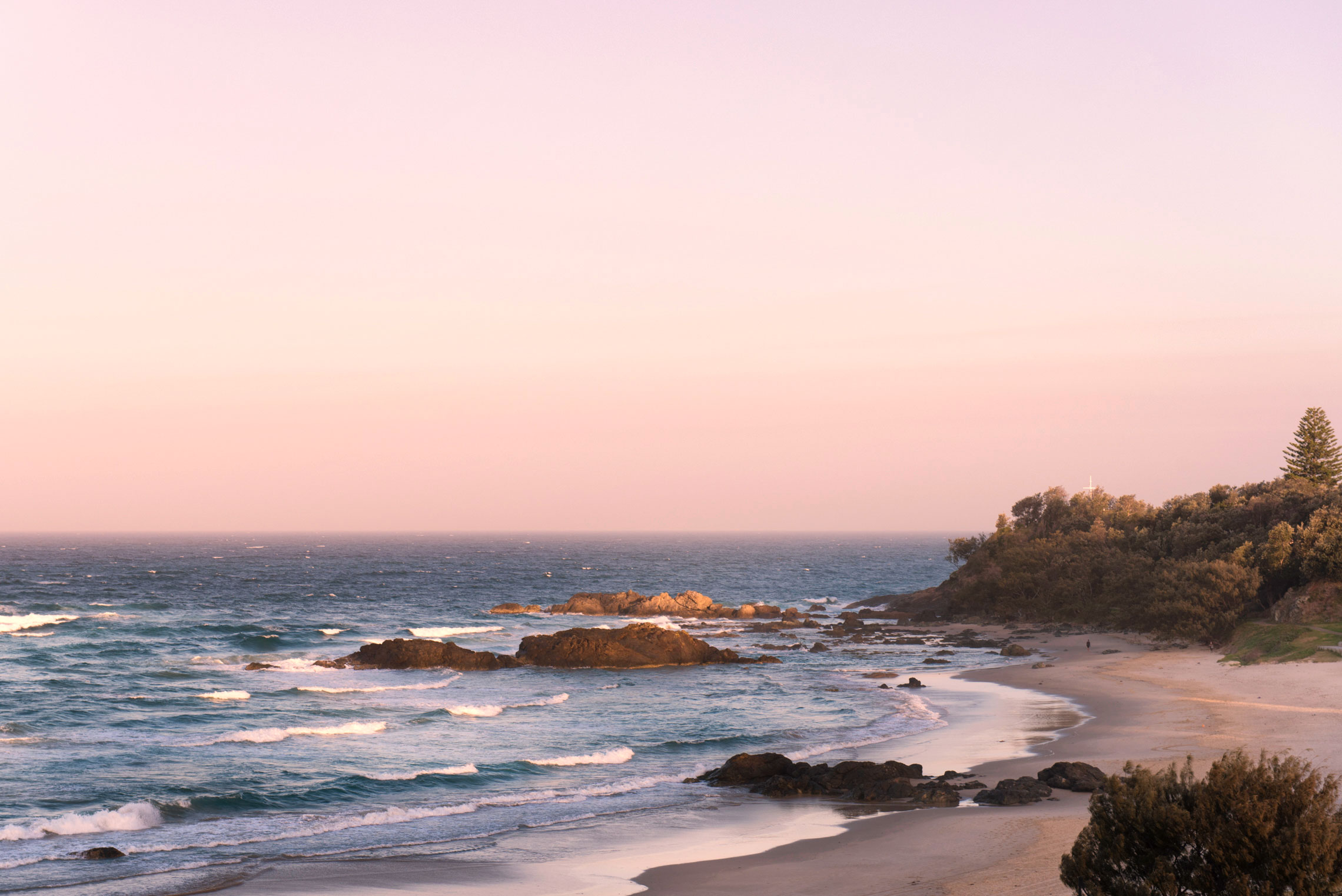 December
New Zealand – the BEST way to end the year!
Wow! Has this year been intense or what?! While I've certainly been travelling for a huge proportion of the year, the reality is that the majority of it was for work. As the year drew to a close, we were itching for a real holiday with friends, one where we had no work pressures or content creation commitments, where we could just switch off. I've been dying to get back to New Zealand for years so it was decided – an epic road trip across the South Island was planned! The landscapes here just blow my mind. It really is the true Middle Earth. I look forward to sharing more of the trip with you in the next few weeks.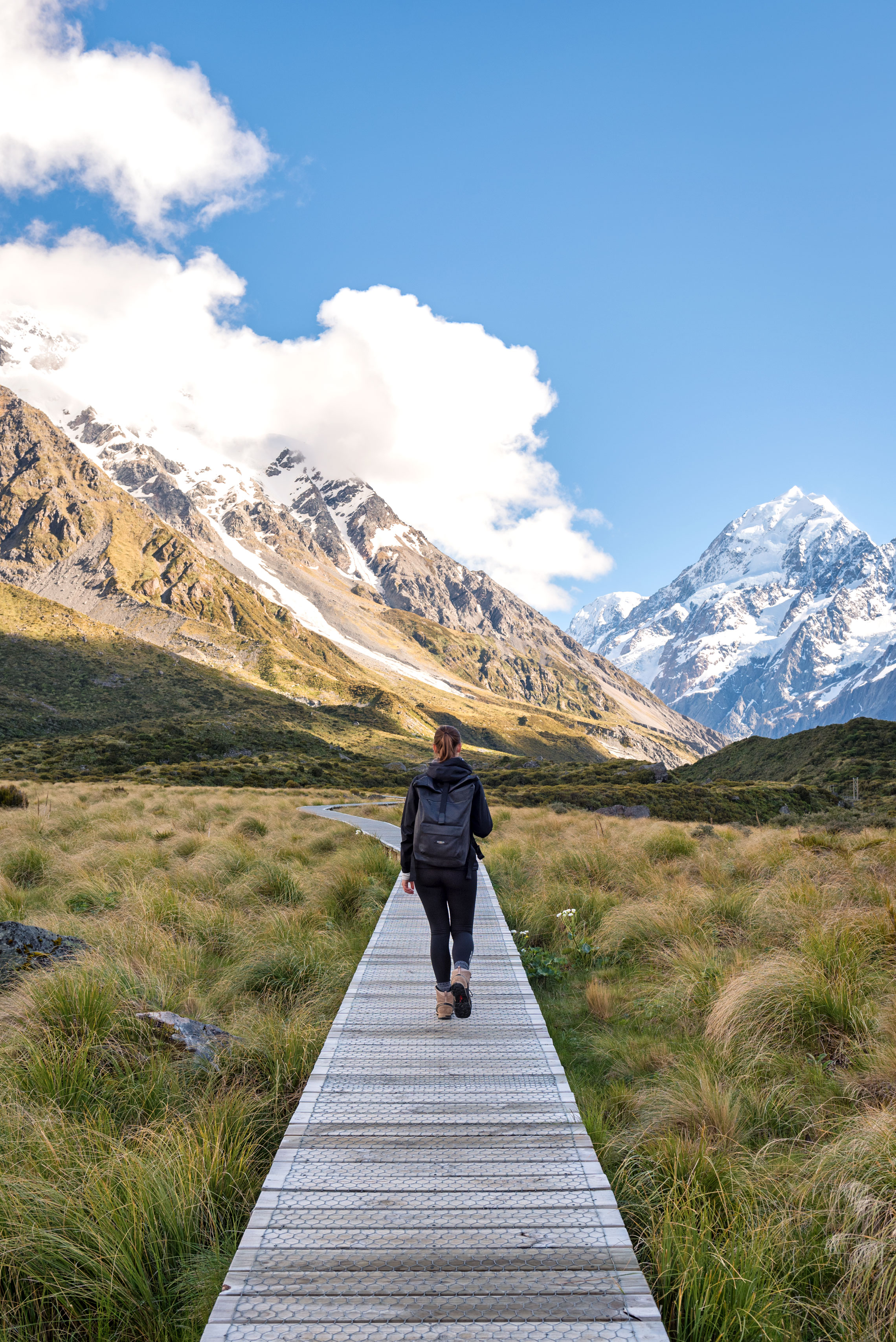 What an amazing year it's been! If you're interested in looking back some more, have a read of 2015 in Review and 2014 in Review too.
What has been your highlight of 2016? Share your best moments of the year in the comments!