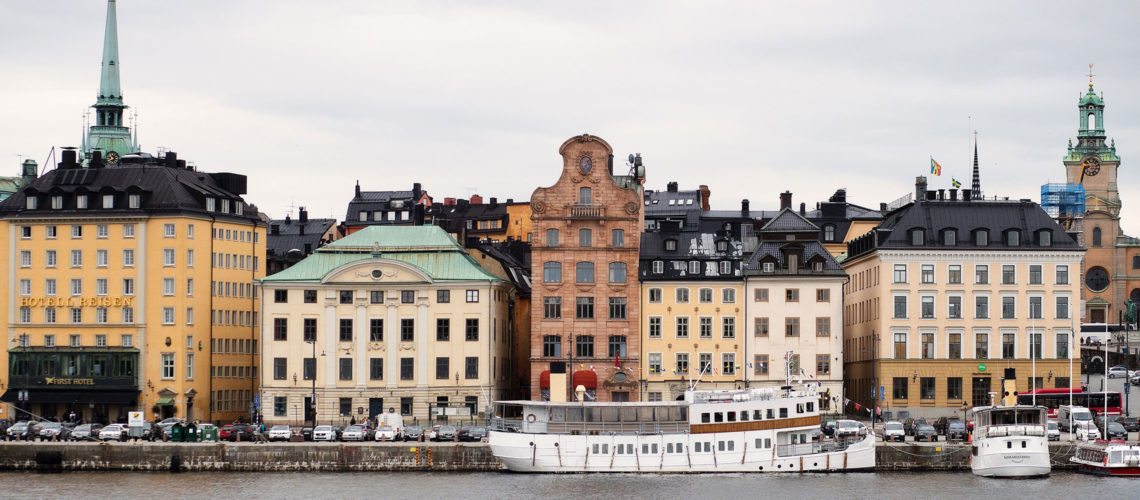 Who doesn't dream of taking a big trip to Europe and exploring as much of it as possible? Europe is a great destination in any season, even in the winter. While there are certainly some cities that are best explored in specific seasons (think Paris in spring or Hvar in summer), there are others that are wonderful to explore year-round. No matter what month you plan your trip, here's our pick of five European cities that should definitely be on your itinerary.
5 European cities that are worth visiting year-round:
Berlin, Germany
Berlin is full of fun things to do and see! If you're feeling more leisurely, you can go for a walk in Grunewald Forest, which is the largest forested area in Berlin. You can picnic, hike, cycle or run here! Check out the Schlachtensee or Wannsee freshwater lakes, and keep an eye out for Teufelsberg, which was constructed as an American listening station after WWII.
If you like shopping, you can find bargains at the Mauerpark flea market, where you can buy items from furniture to clothing to souvenirs. Plus, you can grab some food while you shop all day. Also, Berlin is known for its impressive architecture and there are a host of museums and buildings to check out. Be sure to visit the Reichstag, or ride Europe's fastest elevator at the Kollhoff Tower at Potsdamer Platz.
You can also still see parts of the Berlin Wall, visit the Jewish museum called Judisches Museum which has a Holocaust Memorial, or take a cycling tour of the city. Many things here are free too, such as the Judisches Museum, or going to Grunewald Forest. Be sure to pack water and food so you won't dehydrate as you move around the city on foot or bike. We recommend getting a packable daypack to pack your essentials in.
Read next: The ULTIMATE Berlin Bucket List: 101 Things to Do
Stockholm, Sweden
Stockholm is a beautiful, historic city that is full of attractions. If you're into architecture, there are many exciting places to visit (many for free), including Drottningholm Palace, Stockholm Cathedral and Riddarholm Church. At the Stockholm Cathedral you can find many statues and religious works such as the St. George and the Dragon statue.
Stockholm is also home to one of the world's most interesting art and history collections. At the Vasa Museum, you can see the world's only preserved 17th century warship that sank on its maiden voyage in 1628 here in Stockholm. Over 300 years later, the ship was salvaged from the ocean and erected in this museum.
If you love music, a visit to ABBA The Museum is non-negotiable; it's an entire building that celebrates the iconic band. Here you can learn all about the band, get interactive with the exhibits and have a lot of fun singing!
Barcelona, Spain
While in Barcelona, you should check out Park Guell, one of Gaudi's major works and one of the city's most beloved icons. Keep an eye out for the mosaic salamander statue, as well as mosaic artwork all along the terraces. Visit the Gaudi House Museum (once Gaudi's home), which is on the property, for some great artwork. From up here you can take in beautiful views of the city as well as the bay. The landscape is definitely what will draw you in!
A Barcelona Walking Tour is a great way to explore the city. It will take you to see some of its most interesting sites including Parc de la Ciutadella or the Cathedral de Barcelona and the entire Gothic Quarter, which is a great place to eat and shop. On these tours, you will see much architecture, all on foot, so wear some comfortable shoes.
Barcelona's most unforgettable site is, of course, the Sagrada Familia; a huge, unfinished church that is meant for the Holy Family. Construction started in the late 1800s, directed by Gaudi, and it is still yet to be completed. Purchase a ticket to visit and be sure to climb the Passion Tower.
Related: Seville or Madrid: Which City Should You Visit?
Oslo, Norway
If you're into winter sports, you will love Oslo! The Oslo Winter Park, Tryvann Skiskole, and Oslo Ski Center are just a few places where you can ski and snowboard. While there, be sure to have one of the best ski helmets to protect yourself as you carve up the Wyllerloypa or Tarnbakken slopes! You can also choose from many other slopes based on your experience level.
If you're a history buff, visit the Viking Ship Museum to see some historic ships that were used by Vikings. This is located at the Museum of Cultural History where you can also find the Borre Mound Cemetery. At the Viking Ship Museum you can see the Tune, Gokstad and Oseberg ships, which are huge in size. Other objects there include horse carts, carvings, and sleds.
Frogner Park is a lovely park full of sculptures and is home to Oslo's biggest collection of roses. Wander through here and admire the various statues, foliage and Frogner Manor, which was owned by a famous military officer named Hans Jacob Scheel. It is also the largest park in Oslo and one of the most popular attractions in the country.
Dublin, Ireland
A small city with a big heart, Dublin offers a fascinating mix of culture, history and character. One of the city's most interesting sites is the Kilmainham Gaol, a former prison and now museum. Many leaders of the Easter Rising were inmates here and died here. Interestingly, this former prison was known not to segregate men and women and would have several inmates in one cell. The prisoners from the Irish War of Independence were also housed here.
Another great museum to visit while you're in town is the Little Museum of Dublin, which tells the remarkable story of the Irish capital. Located inside a beautiful 18th century building, take a tour through many collections such as the U2 exhibit, A Singing History of Dublin, and an exhibit on Women's History of Ireland. You will be on a guided tour, and you will want to book ahead as tours do fill up fast.
A host of day trips leave from Dublin too and some of the most impressive include visits to Atlantic Way, Cliffs of Moher and Galway City.
Looking for more posts to help you plan your trip to Europe? Read these next:
Like this post? Pin it for later!
What have we missed? Which city would you add to this list?