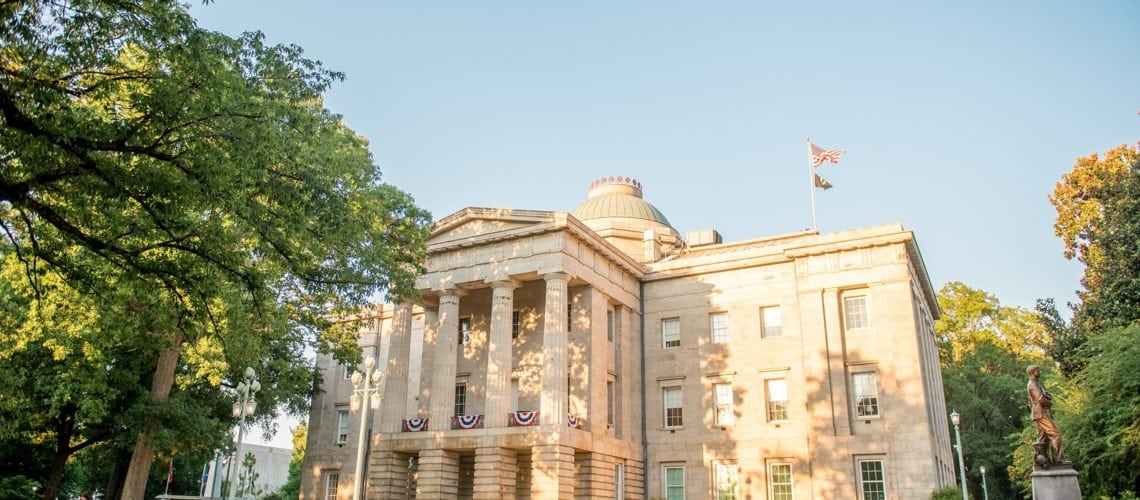 It's smart to divide the United States up by region if you want to visit this expansive country. Many people plan trips that focus on a single state like California, New York or Texas. These regions are bigger than many countries in terms of geography and population, after all.
One of my favourite regions in the United States is the south. There's charm, history, warm weather and palm trees – what's not to love? If you're looking to explore this area on your trip to the States, here are our top picks on the best southern American cities to include in your itinerary. It's easy to drive between them and we recommended two days in each city (if not more).
6 of the best southern American cities for your USA itinerary:
1. Orlando, Florida
If it's true that Walt Disney World (WDW) is the 'happiest place on earth', Orlando is definitely worth a stop. There's SO much more to Orlando than theme parks though – think gorgeous avenues, shopping and great restaurants. The city also has a really vibrant downtown scene, which is worlds away from any theme park experience.
Related: 10 Things to Do in Orlando, Florida (That Aren't Theme Parks)
2. Savannah, Georgia
This southern American city is full of beautiful squares and gorgeous landscaping. The city's main attraction is the old historic area. It has such a cool mix of old and new sites, culture and architecture. The centuries-old history exists side-by-side with the energy and life that its creative college residents at SCAD (Savannah College of Art and Design) have breathed into it in recent years.
From walking through the 30-acre Forsyth Park, to historic trolley tours and cocktails by the water, we cannot choose just one iconic activity here. Stay overnight and sign up for a 'Haunted Savannah' tour or enjoy a stroll along the waterfront during the day. Be sure to eat at The Olde Pink House, a restaurant housed in a historic mansion in one of the famous park squares (advance reservations are recommended). And did we mention you're able to drink alcohol in public here? Grab a beer before your walk and ask for a portable cup!
3. Charleston, South Carolina
I cannot say enough about this charming city! When thoughts of Charleston come to mind, my heart flutters for its incredible architecture, food and people. The mansions along 'The Battery' in downtown Charleston are inspiring to walk past and we love getting seafood in this coastal port city. You can view the famous Ravenel Bridge from the comfort of a rooftop bar or head towards Rainbow Row with its colourful facades for Instagram-worthy pictures. Charleston is known for oysters so if you're in town during a month that ends in 'er' (how you know they're in season), don't leave unless you've had some!
Related: Most Charming City in the South: A Photo Tour of Downtown Charleston
4. Wilmington, North Carolina
Wilmington is a wonderful beach town along the coast of North Carolina. It was a toss up between here and The Outer Banks to make our top six list, but if you're short on time, Wilmington is easier to get to and equally as fun. Stop in the River District for a Cape Fear River cruise or excellent shopping. History buffs can also visit a refurbished WWII ship, Battleship North Carolina for an extra unique experience.
5. Raleigh and Durham, North Carolina
It was so hard to choose between these two cities for our list on the six best southern American cities. I spend the majority of my time in Raleigh but I also l-o-v-e Durham too. Luckily their close proximity (about 30 minutes driving distance from one another) make it easy to see both. Raleigh is North Carolina's capital city and Durham is about 40 kilometres (or 25 miles) north of it.
Be sure to walk the downtown areas of both cities where you'll find an abundance of incredible restaurants and bars. I even compiled lists of the top photography spots for both Raleigh and Durham so you can take photos in the coolest spots until your heart's content! Be sure to stay overnight; we recommend Durham's super cool and affordable Unscripted Hotel or 21c Museum Hotel if your budget's slightly larger.
Related: Why Raleigh in North Carolina Should be on Your Travel Radar
6. Charlottesville, Virginia
I didn't know what I was missing out on in Charlottesville, Virginia until an event took me there for the weekend. I was delightfully surprised to learn it's a great region for vineyard visits and a lot of American history. Did you know Thomas Jefferson and James Monroe were good buddies and lived there for many years? If it's good enough for two of America's founding presidents, it's good enough for me!
There are over 30 wineries and vineyards in the area, along with a burgeoning cider culture. How beautiful is it to enjoy life with the Blue Ridge Mountains as your backdrop (complete with a little afternoon glass of vino and cheese plate of course)? Our favourite location to relax and indulge was Pippin Hill Farm, pictured below.
And there you have our pick of six the best southern American cities you should definitely make time to visit!
Planning a trip to the USA soon? Check out our other handy guides:
Like this post? Pin it for later!
What do you think the best southern American cities are? Share your thoughts in the comments!