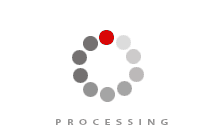 2017 was such a big year for me that it almost seems as though it wasn't just one year but rather many years rolled into one. There were so many BIG life events that happened this year (read my 2017 in review for a snapshot) that included both the most uplifting highs and also some really dark lows. Looking back, I'm grateful for everything that happened because it either taught me something about myself or the world. In that sense, these experiences were a true gift because often, hardship offers the biggest opportunity for self-discovery. Over the last couple of weeks, I've spent some time reflecting on 2017 and so I wanted to share with you 11 of the biggest life lessons I learnt in 2017.
The biggest life lessons I learnt in 2017:
1. Things don't always happen on my timeline
One of the biggest lessons I learnt in 2017 was that despite careful plans put in motion, sometimes things just don't happen when you want them to. My miscarriage taught me this lesson the hard way. Back in August after our wedding, we decided it was the right time to start trying for a baby. And while I got pregnant easily, for whatever reason, it wasn't the right time for that baby and I lost it in November. I know in my heart that one day it will be the right time and I've had to learn a lesson in patience and trust.
2. It's okay to say no
This year, more than any other year, I learnt that it's okay to say no. Rather than getting caught up in saying yes to everything, never wanting to turn down an opportunity, I've realised that it's far more important to focus on doing what feels right. In the past, for example, I never would have turned down paid, international press trips. But this year, for the first time, I did. I started to decline invitations to PR events and cancelled commitments when I felt that my time or health were a more important priority. I've realised that not every opportunity is one worth taking, despite the lure.
3. Plan for the unexpected
I really didn't anticipate just how much my work would be affected by things that happened in my personal life this year. From planning a wedding, moving, to my pregnancy and miscarriage, there was a lot going on that took a toll on my productivity and work output. There were a lot of days that I just didn't feel like sitting down at my laptop and being creative. And then, of course, guilt would flood over over me, which did nothing to help the overwhelm! This taught me the importance of putting systems in place to help take the pressure off. This way, I can listen to my body and take time off when I need to without feeling like I'm harming my business.
4. Work isn't everything
2017 was a turning point for me. It really hit home that work, career and my business aren't everything. Both Ben and I have put everything on the line for the self-employed dream, pursuing our goals with unflinching determination. But this has meant that finding balance is tricky. I started to feel like my life was disappearing into a computer screen and I found myself  yearning for something more. This was a bit of a wake up call as we realised that a family of our own was the puzzle piece that was missing.
5. Be grateful for the things I have
Even though the last part of this year has been difficult, it could always be a lot worse. I have to be grateful for all the wonderful things I do have in my life because, in the past, I used to hope and dream for these very things too. Sometimes we can get caught in the trap of always wanting more or wanting what we don't have and it can really sap our happiness. I really am very lucky in so many ways. I have an incredible husband and wonderful relationships with my friends and family. We can afford to live in a nice home in an inner-city neighbourhood in Melbourne. I'm healthy and strong and I run my own business on my own terms. There is a lot to be grateful for.
6. Done is better than perfect
This year, I got caught up in the pursuit of perfection which was a huge roadblock in my work. Last year, I started working on a blogging e-course and envisioned launching it around mid-to-late 2017. I had never created anything like this before so I wanted to make sure I 'did it right'. I didn't want to launch it until I was absolutely ready, until it was perfect. But perfection is the enemy of progress and, really, nothing is ever perfect, is it? I set very high standards for myself which meant that my productivity suffered. But 2018 is a new year and the course is going to happen!
7. Journaling keeps me sane
In the last few months I discovered just how crucial journaling is for me. While I didn't write my thoughts down in an actual, physical journal, this blog transformed itself into one and I poured my heart out into it instead. Writing about my struggles was really therapeutic and it helped me work through my very complex feelings. I was suffering but I didn't want to keep it all bottled up and suffer in silence. If I kept my emotions closed up I would have spent a much longer time trying to come to terms with what happened and I think it would have taken me longer to move forward.
8. Showing vulnerability is not a sign of weakness but strength
In years past, I've been reluctant to reveal the true shape of my heart in the online space. I've focused instead on sharing the highlights as a way of inspiring others. But what I've realised this year is that sharing the lowlights, my fears and vulnerability is not a weakness. In fact, it's very brave and it's a strength. It's also very liberating. I've never felt more connected to my readers than when I was sharing something very deep and personal. 2017 taught me that these are the conversations that really matter: our hopes, dreams, fears and struggles. Everything else is just background noise.
9. Don't impose my expectations on others
This year I learnt that sometimes the expectations we impose on other people are unfair. Everyone is their own person with their own set of experiences that have shaped them. When they don't respond in a way we expect or need, we can become frustrated or upset. I've realised though that this is an unfair way to react. Everyone is only doing their best.
10. Everything is a matter of perspective
The events of 2017 reminded me that while I can't control what happens, my reaction is a choice and is something that I can control. When things don't go to plan, it can be easy to wallow in self-pity. But this year I've realised that it's really not about what happens to us in our lives; it's more about how we see it. None of us can change the hand that we're dealt but it's how we play that hand that counts.
11. More is to be revealed
Even though things might not make sense here and now, that doesn't mean that they won't later on. This has been true for every single hardship I've been through in my life. It is only with the passing of time do we see how the pieces of the puzzle all fit together, how every experience is a stepping stone to something else. There is more to be revealed, more growth to be had, more lessons to be learned. And it's okay not to know everything right now.
Looking for more reflective posts like this? Read these next:
Like this post? Pin it for later!
Are there any lessons that you learnt from 2017?