Notting Hill has got to be the single prettiest neighbourhood I've ever stepped foot in. With its cute pastel-hued townhouses, serious brunching culture, the famous Portobello Road market, not to mention being the filming location for THAT Hugh Grant and Julia Roberts movie, it's no wonder that Notting Hill has become an icon of London. When I was in London last month, I spent a morning exploring this delightful little pocket, getting wonderfully lost down its colourful streets. I snapped hundreds of photos that morning — there was just too much prettiness to capture! If you're thinking of visiting Notting Hill on your next visit to London, here is a little snapshot of what I loved best about this gorgeous west London neighbourhood.
Where to explore in Notting Hill:
Portobello Road
Portobello Road is undisputedly the most famous street in Notting Hill and home to one of the world's most well-known markets: the Portobello Road Market, the largest antiques market in the world. This is the star attraction of Notting Hill and one of the most visited sites in all of London. The Portobello Road Market isn't the only reason to visit this road, however. Charming cafés, bakeries, historic pubs, antique shops and bookshops line the street, all painted in beautiful colours.
Related: 3 London Markets You Need To Visit



Westbourne Grove
Aside from Portobello Road, Westbourne Grove is one of the most well-known streets in Notting Hill, largely for the pretty cafés and expensive boutiques that line the street. Come here for brunch and have your pick of Granger & Co., Daylesford Organic, 202 any many others.
Related: London Food Diary





The pretty townhouses
Notting Hill is a photographer's dream. I just wanted to stop and take a snap of every one of the colourful Victorian townhouses that line the streets — they were just so pretty! I wandered aimlessly up and down the roads, admiring each and every one of these gorgeous homes, allowing myself to momentarily slip into a dream of owning one myself. I got wonderfully lost and completely lost my bearings during the morning I spent wandering around — I was so captivated by how charming it all was that I lost my sense of direction! But those moments of discovery when you least expect it are some of the most special aren't they?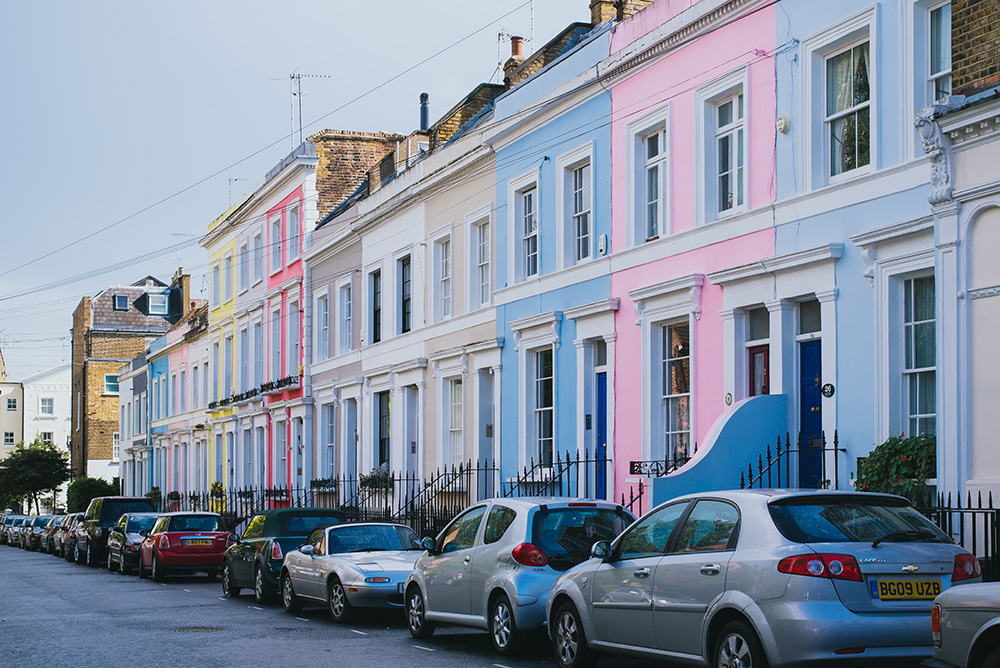 The Mews
Before I came to London, I had no idea what a 'mews' was. Historically, a mews was a small service road running behind the grand houses of the Georgian and Victorian elite. Centuries ago, these wealthy families needed space for their horses, coaches and servants, and so rows of stables houses were constructed on small roads at the back of the houses called mews. As time progressed, mews houses became obsolete, especially with the production of the motor car and many were sold off to businesses. Today, mews houses are some of the most highly sought after in the capital, with people truly valuing their unique charm. I loved wandering down the quiet mews of Notting Hill to discover quaint little dwellings tucked away from the busy streets filled with greenery. Who wouldn't dream of living in a little house like this?
What are your favourite areas to explore in Notting Hill?