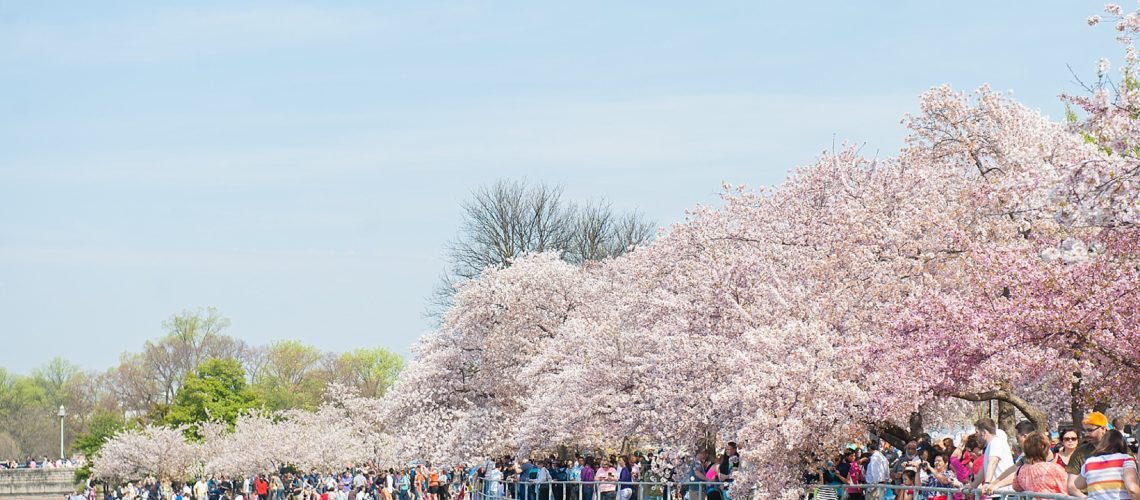 The east coast of America is filled with incredible vacation options – from major cities to quaint beach towns, snow-capped mountain regions and more. Washington, DC is nestled between Maryland and Virginia; it's smack-dab in the middle of the east-coast and is one of my favorite urban oases. The nation's capital is easily accessible by plane, train or automobile and is filled with free museums, great food, and icons of The United States. Whether you're in DC for a few days or if you're short on time, follow this itinerary to spend a perfect day in Washington, DC. We've even put a handy map together for you too!
How to spend one perfect day in Washington, DC
The District of Columbia (that's the 'DC' part) may be geographically small on a map but it's certainly a mighty area to visit. Put on comfortable shoes because this town is very walkable and you'll certainly get your steps in. Pack snacks and a bottle of water and you're on your way to touring the capital of the United States!
You'll want to start this full day around 8:30am. The itinerary below has time block estimates for each spot so feel free to edit your own itinerary accordingly. It's worth noting that the tourist areas of DC are best accessed via public transportation (including cabs and Ubers) as parking in the area is incredibly scarce and often allowed by permit only.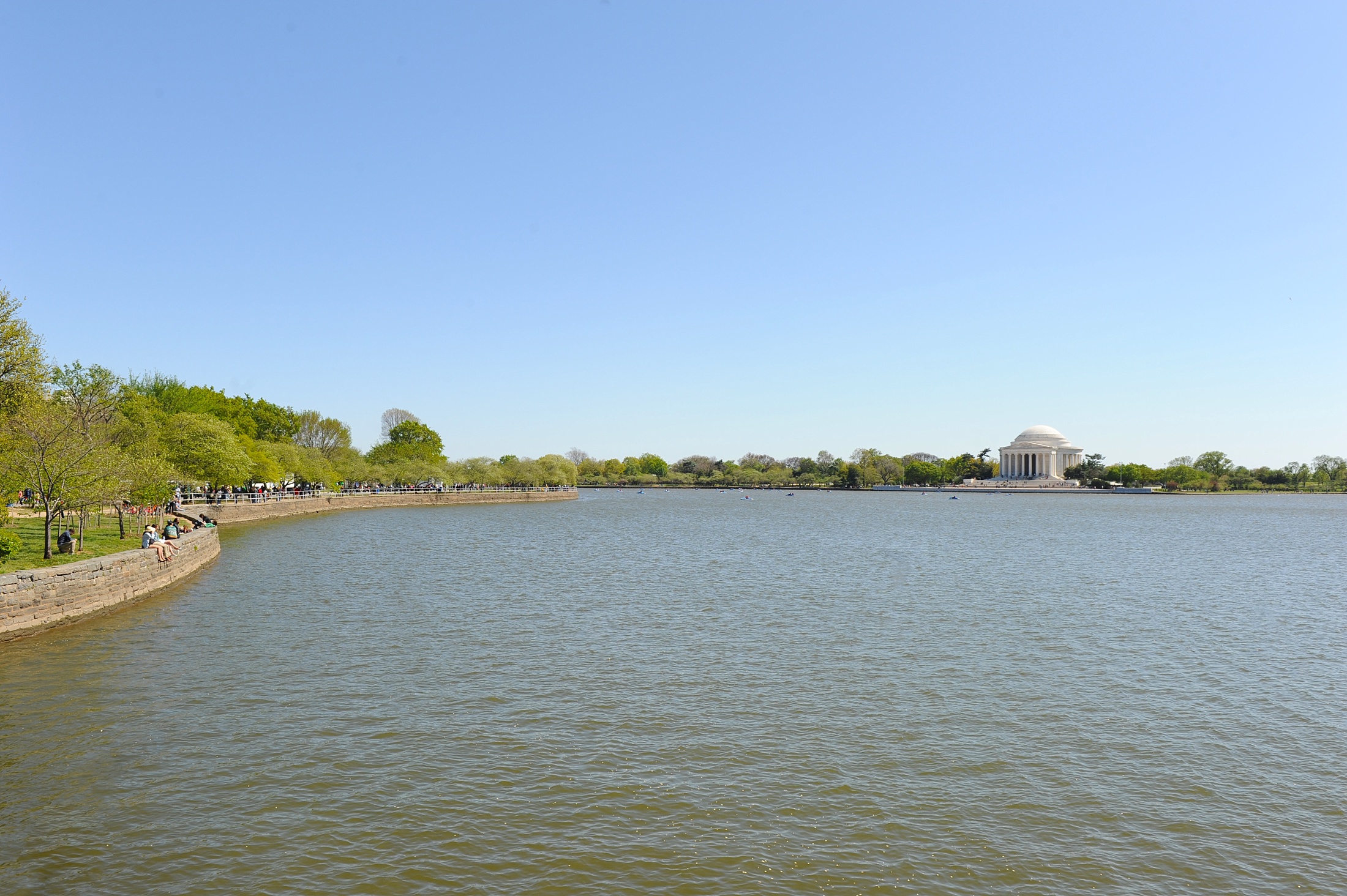 Start at Union Station
This is a huge train station and commuter hub – it's where Amtrak is headquartered. The building is truly impressive and it's a great place to begin your day. There are a lot of places inside to eat so ensure you've had a good breakfast to tide you over for a few hours. You'll already begin to feel presidential as you exit towards the south end of the building nearest the Capitol Building. The beautiful front regal colonnade adds to the scale of this impressive building, which opened its doors in 1907.
Suggested time: 30 – 45 minutes
Spend the morning at the National Mall
The most well known area of Washington, DC is arguably the east-west oriented National Mall. Nope, this is not a shopping mall! It is a grand landscape that connects the Capitol Building, the Washington Monument, the Lincoln Memorial and the Smithsonian Museums along with additional monuments along the way. There is so much to do here you could spend days and not see or do it 'all'. But this itinerary takes the guess work out of visiting the best of the best here. A definite tip is to walk along the interior of the mall, with museums on either side of you. It's much better than the exterior street view along the opposite, backside of the buildings.
Stop for photos at the United States Capitol Building
The Capitol Building is easy to spot from anywhere in the area with its large, crowning dome. Though you don't have time for a tour with this itinerary (this would typically need to be planned ahead of time often through your local Congress person), it's certainly worth stopping for a photo…or ten!
Suggested time: 10 minutes
Visit the United States Botanic Garden
This refreshing building looks like a greenhouse (because it is!) and is on the southeast end of the National Mall. It opens at 10:00 am and admission is free. Security is very tight here – you're in the nation's capital after all. It houses gorgeous flowers and plants, all with identifying labels on each. Check their website for rotating exhibits. As you walk to the next location, admire the exterior of the National Museum of the American Indian, with its undulating exterior. The building's facade is limestone and was made to look as though it was weathered by wind and water.
Suggested time: 30 – 45 minutes
Explore the Smithsonian National Air and Space Museum
Of all the wonderful museums on the National Mall this one is my my favorite by far. Admission at all Smithsonian Museums in DC are free, by the way. Whether you're with children or perhaps have a forever young heart, you'll surely feel inspired by the astronauts, pilots and various flight developments you'll learn about here. The museum is massive so do what you can with the time you have. They are open daily from 10:00 am to 5:30 pm with the exception of Christmas Day.
Suggested time: 1.5 – 2 hours
Take a stroll…
Your next goal is a stop at the World War II Memorial, but it's worth noting two other important sites on the way. The first is Smithsonian Castle, the oldest building on the mall built in 1855 and made of attractive, red, sandstone bricks. Although it was originally a home, it's been an information center for the Smithsonian museums for over a century.
The second stop is the Washington Monument. You'll notice criss-crossing pedestrian walkways leading up to and around the obelisk shaped structure, encircled by 50 flags, one for each state. It stands at just above 555 feet, or about 169 meters. If you're feeling peckish, dig into those snacks you brought. There are also a few stands on the mall which sell small snack items. The unfortunate thing about the mall is the lack of restaurants but don't worry, that's coming up in your Georgetown stop!
Suggested time: 30 – 45 minutes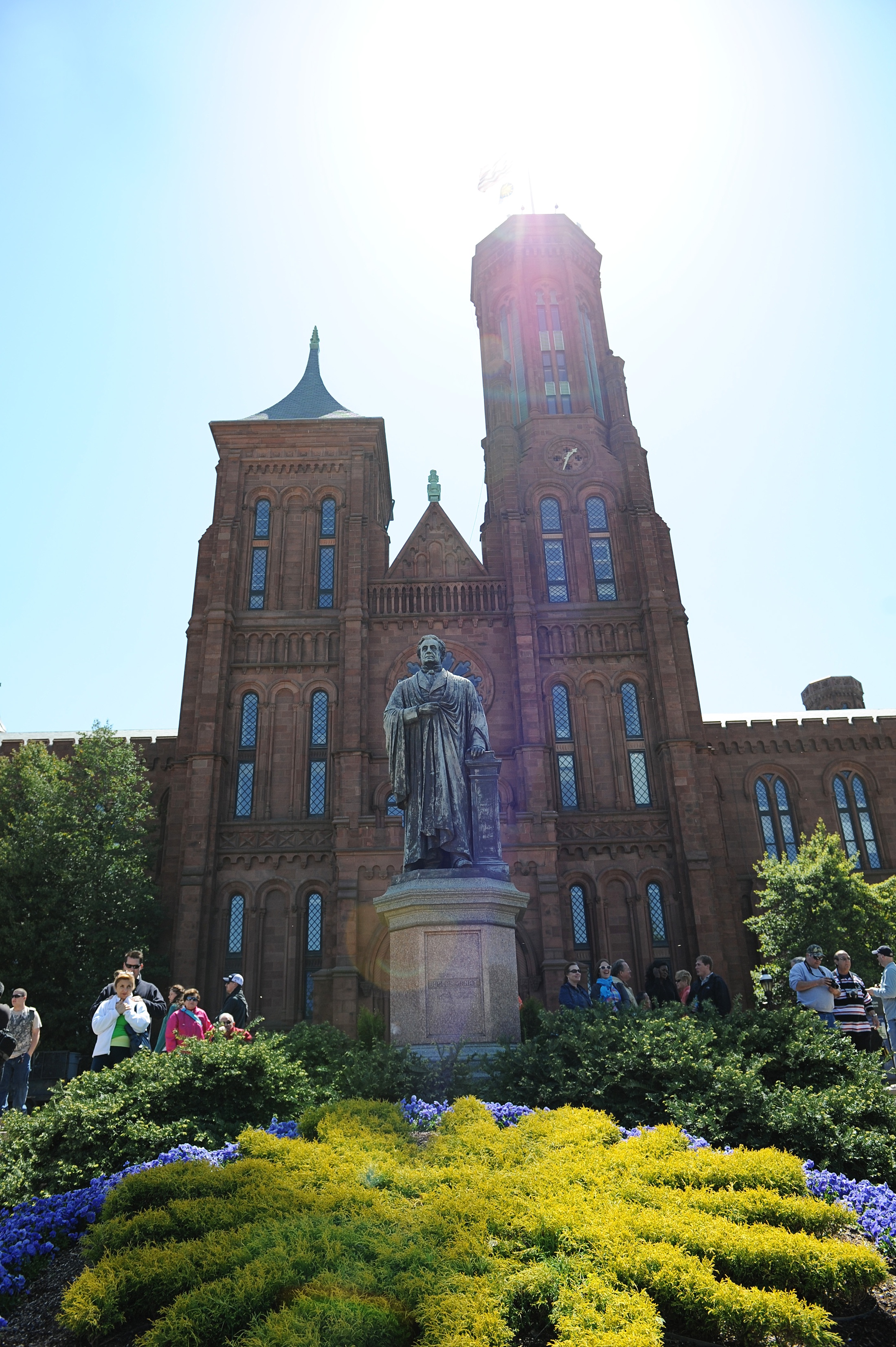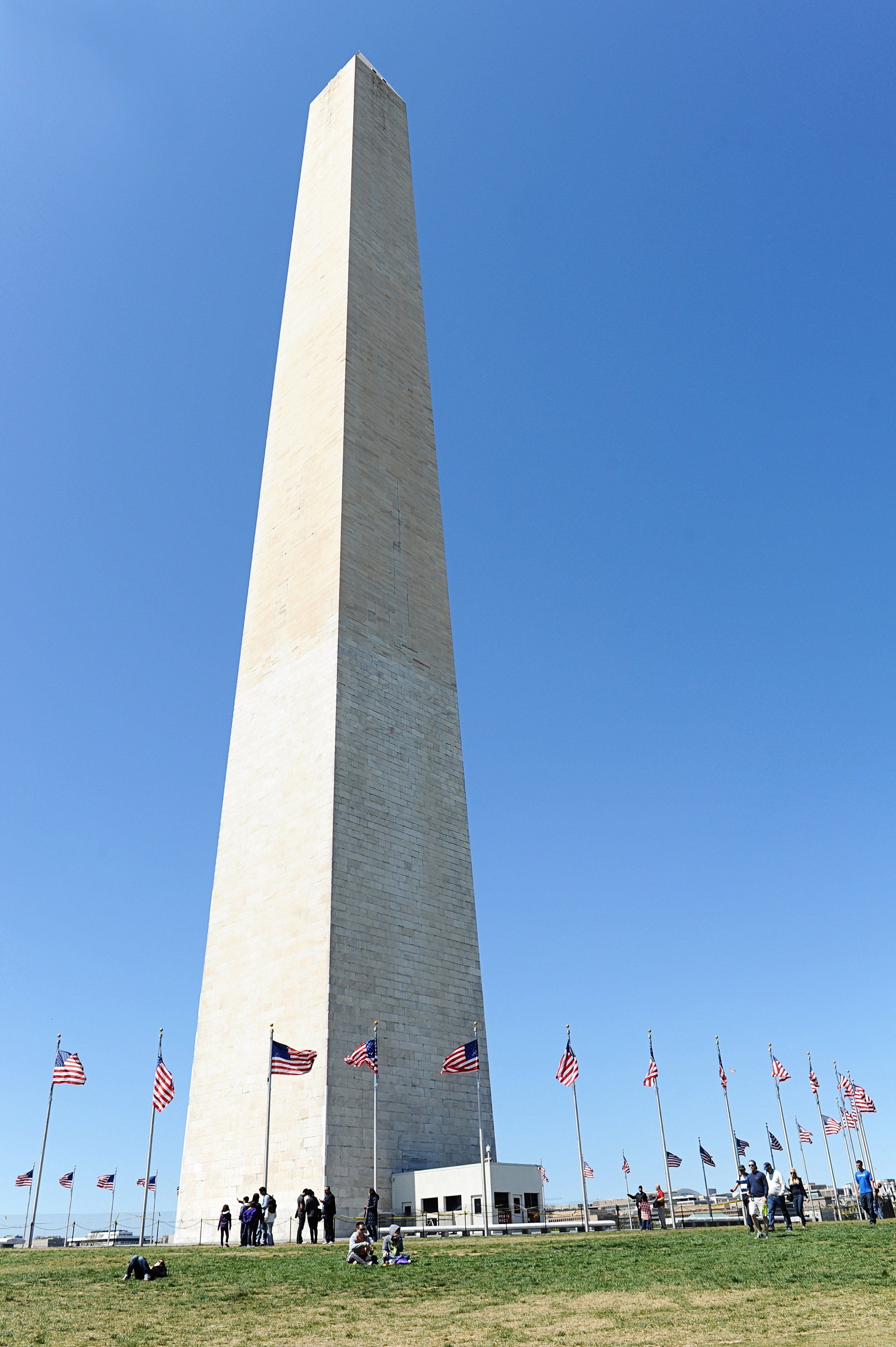 Stop at the World War II Memorial
This is a beautiful monument with fountains shooting water towards the sky, representation of each state. I always like locating the states I've lived in and taking a photo with the wreath of each one. The memorial reminds us that freedom is not free and there's power in unity when a nation comes together for a common goal. As the National Park Service website states, each of the 4,048 golden stars you'll find near a waterfall feature represents 100 American military deaths. That's 404,800 deaths total. There are public restrooms near this memorial so now may be a good time to stop at the bathroom!
Suggested time: 20 minutes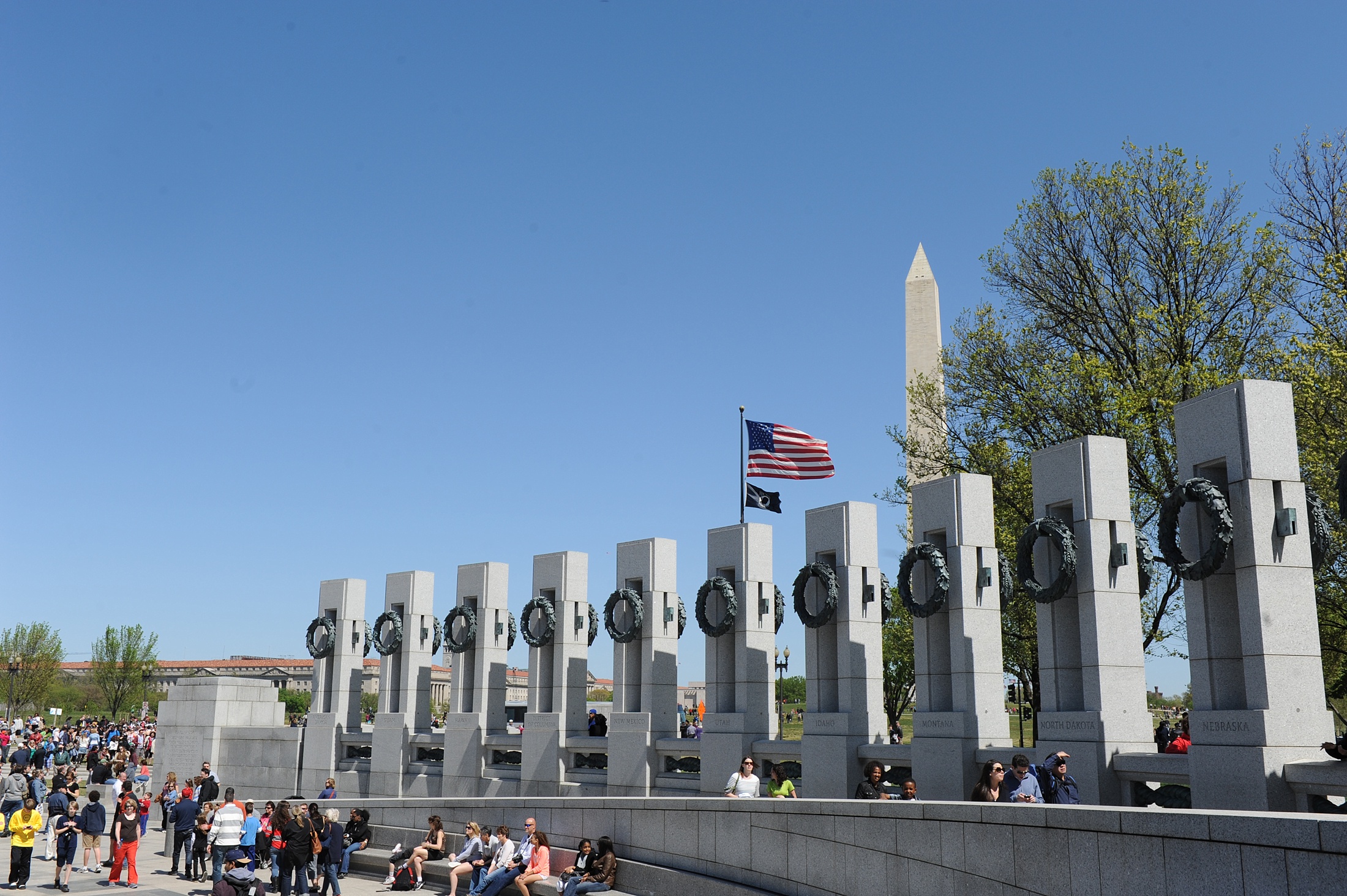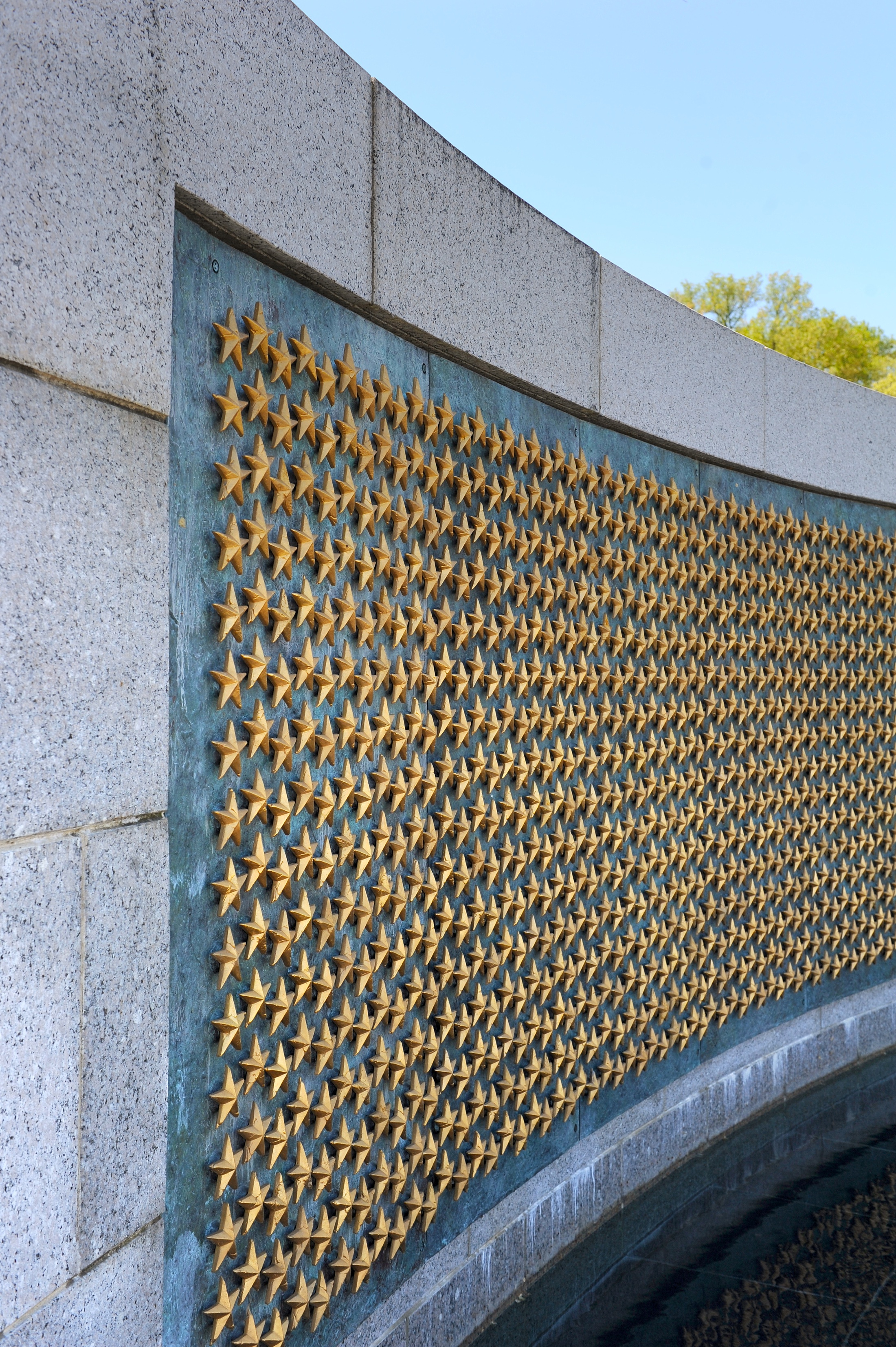 Walk to the Lincoln Memorial
You'll now embark on a 10 minute walk from the World War II memorial, past the Lincoln reflecting pool, to the western end of the National Mall, the Lincoln Memorial. The nation's 16th President stoically sits on a chair under the roof of this columned building. The memorial steps are incredibly famous: this is where Martin Luther King Jr. recited his famous, 'I Have a Dream' speech in 1963. As you exit the building and make your way back down to ground level, pause to appreciate the view (and the mileage you've just walked as the distance from the Capitol Building to the Lincoln Memorial is 2.3 miles, or 3.7 kilometers).
Suggested time: 30 minutes
Hop over to the Tidal Basin
As you walk from the Lincoln Memorial southeast to the Tidal Basin, be sure to quickly stop at the Korean War Veterans Memorial and the Martin Luther King Jr. Memorial. You'll be near the corner of West Tidal Basin Drive SW and Independence Ave SW now. Walk towards the water, just steps away. For most of the year, this 'pond' is simply a partially man made reservoir with surrounding benches for visitors to enjoy the area. But for two to four weeks of the year, it's DC's hottest attraction: a gorgeous landscape of thousands of flowering cherry blossom trees – a gift from Japan in 1912. Each year the Cherry Blossom Festival celebrates this spectacular gift.
Suggested time: 30 minutes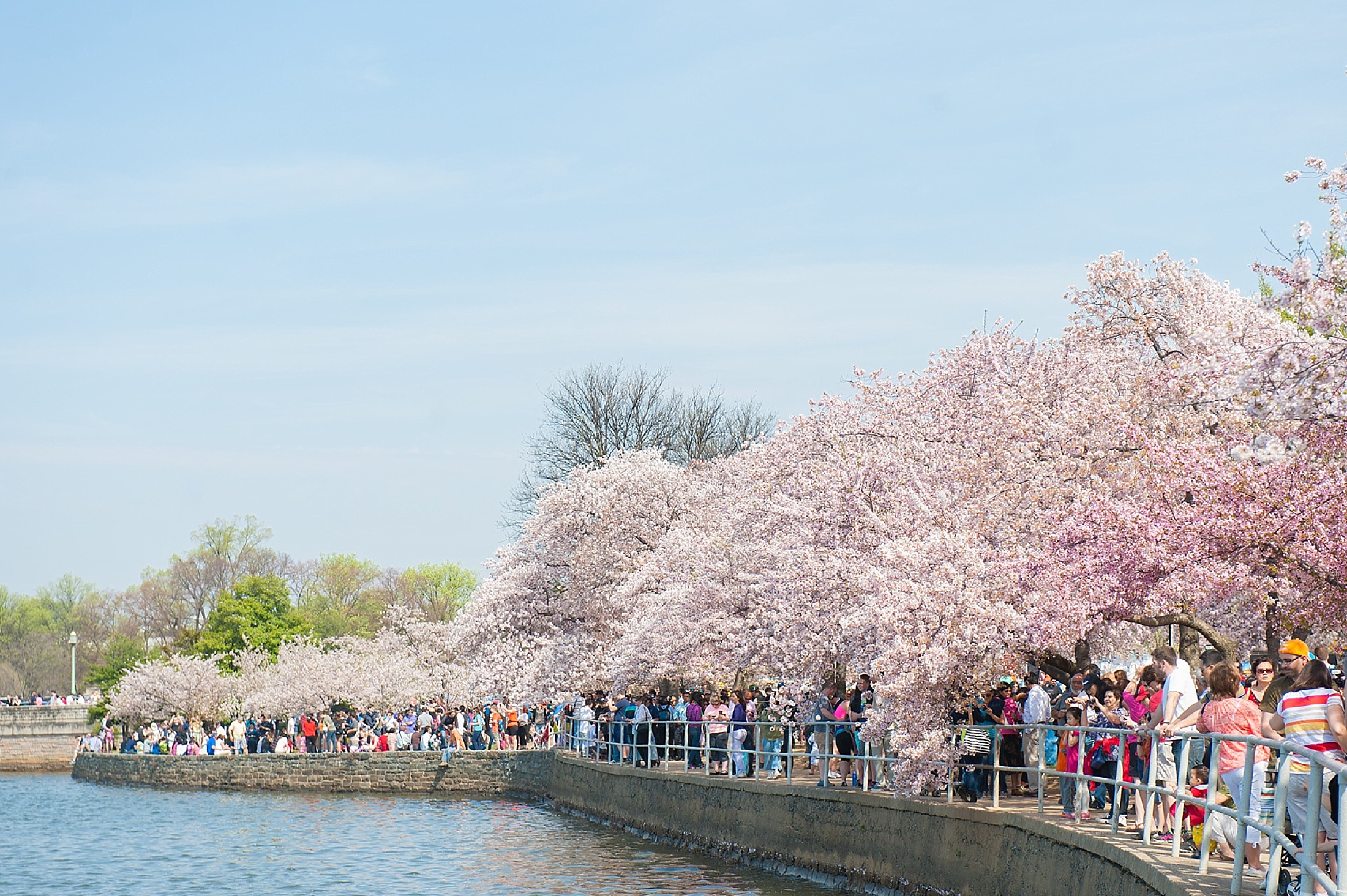 The White House and Renwick Gallery
From here, walk about 1,300 feet east on Independence Ave, and north on 17th St NW to turn right, or east, on Pennsylvania Ave. The street is off limits to cars for security reasons, providing pedestrian-only access to view the White House from the road. You'll have to view it through fencing but it sure is worth a gander!
Depending on what time it is you may want to stop at The Renwick Gallery, a wonderful Smithsonian art museum just steps away on the NE corner of Pennsylvania Avenue and 17th St. NW. As a Smithsonian museum, admission is free.
Suggested time: 45 minutes – 1 hour
Lunch in Georgetown
It's time to head to Georgetown for a late lunch. Unfortunately, the metro (DC's subway system) will not take you to this area of DC so a vehicle is the best way to go. You'll surely be in need of food and a place to rest your feet. I suggest Clyde's or the Peacock Cafe for sit-down options with waiter service. For quick(er) counter service try Sweetgreen or ShopHouse Kitchen, both on M Street.
There's two great options for after lunch: if you're a shopper walk along M Street and Wisconsin Avenue NW for some of the best shopping in the area. If you're more into parks and nature C & O Canal is a hidden gem, which can be found behind M Street.
If you're craving a sweet snack before you leave the neighborhood, stop at Georgetown Cupcakes. It's a famous bakery known for their delicious cupcakes and TV show, DC Cupcakes, on TLC Network in America. There's usually a line out the door, however it moves fast and totally worth it – they're some of the best cupcakes I've ever had (darn, now I want one!).
Suggested time: 2.5 hours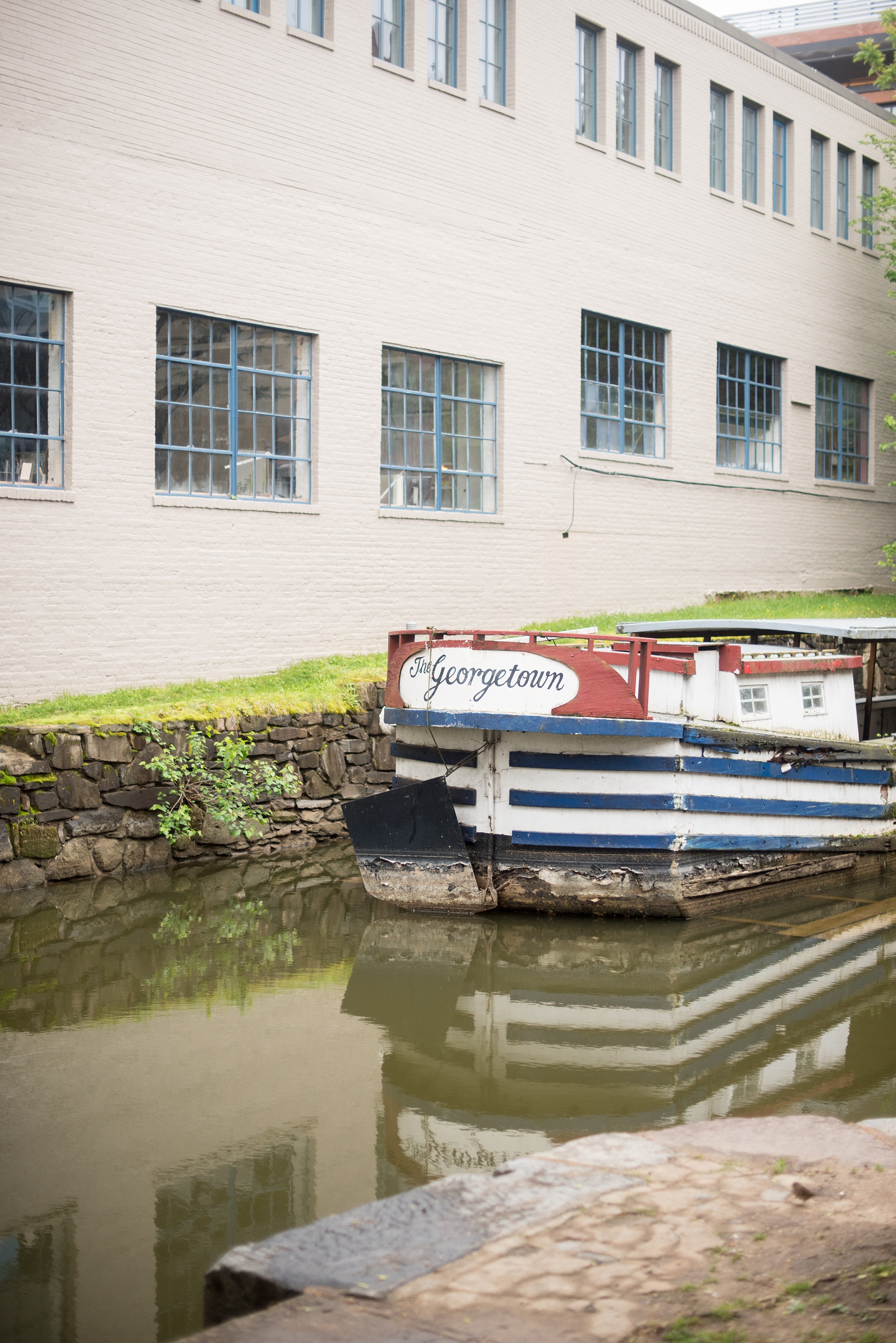 Feel eclectic in Adams Morgan
Take a cab or Uber from Georgetown to Adams Morgan. Ask your driver to go via Dupont Circle and you'll be able to glance at another well-known area of DC. Dupont Circle is literally a traffic circle with a monument in the middle but it's also the general name for this historic neighborhood. It's simply a fun, eclectic area to walk around in.
By now bars are surely opening their doors for the evening. Try stopping at Tryst, which has a really cool vibe and something for everyone from, coffee to bar beverages (think 'Central Perk' on Friends with comfy couches and mismatched tables). If you're hungry for any reason, Amsterdam Falafelshop on 18th Street is one of my favorite quick eateries in DC.
Suggested time: 1 – 1.5 hours
Hit the town at U Street Cordoba
If you're in it for the long haul, continue your evening in the U Street corridor of the city. Recently revitalized, there are many bar and restaurant options here. Try stopping by Marvin for a hand-crafted cocktail. Also be sure to visit Ben's Chili Shop's original location on U Street. They have a long, interesting history dating back to 1958 and cook the most famous chili in the nation. The best part? They are open until 2:00 am Monday through Thursday and 4:00 am Friday and Saturday!
Suggested time: as long as you wish!
Planning a trip to the USA? Read these other posts for inspiration:
Have you been to Washington, DC? Share your tips in the comments below!