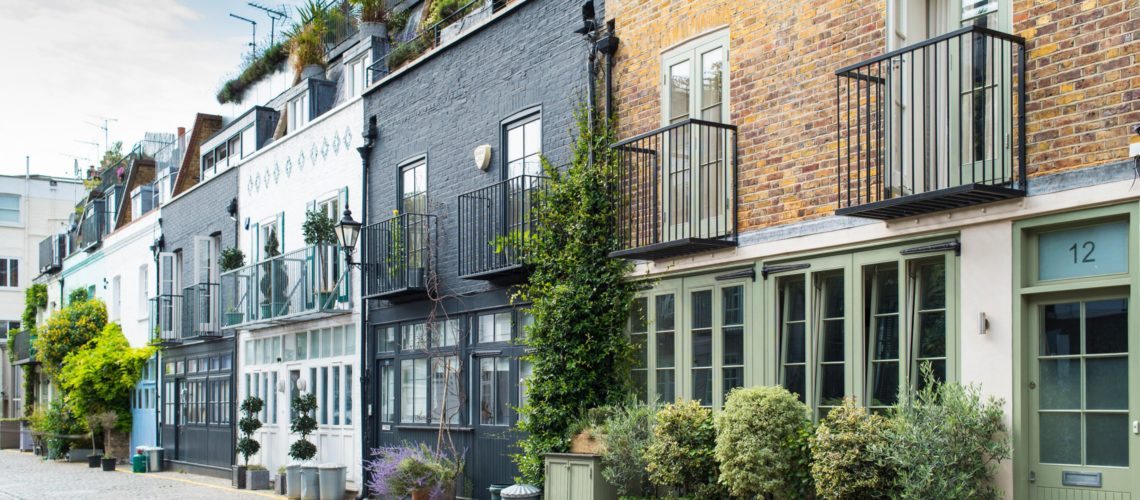 On the hunt to find London's most beautiful streets? Whilst London might be known for its grand boulevards, there's another, hidden side to the capital that's just oozing with charm – if you know where to look, that is. Tucked away behind the rows of tall, Victorian townhouses are tiny, historic mews streets. Originally constructed as service lanes providing back entrances to the mansions and stables for horses, today these cute, cobblestone lanes and their picture perfect homes have transformed into some of the most sought-after property in all of London. Wander down and you'll quickly realise why.
Painted head to toe in pastel colours and framed by lush, creepers and pot plants, the mews of London instantly transport you back to another time and place. If you're wondering where exactly you can find these pretty streets, we're here to help. Get your camera ready, here's where to find 11 of the cutest streets in London.
Where to find the cutest streets in London:
Atherstone Mews
Atherstone Mews is a small little street tucked away behind busy Cromwell Road. Wander down here to find a peaceful haven. Almost completely rebuilt after a bomb fell directly on the mews in WWII, this small cobblestone lane is lined with pretty, colourful homes in pristine condition.
Nearest underground station: Gloucester Road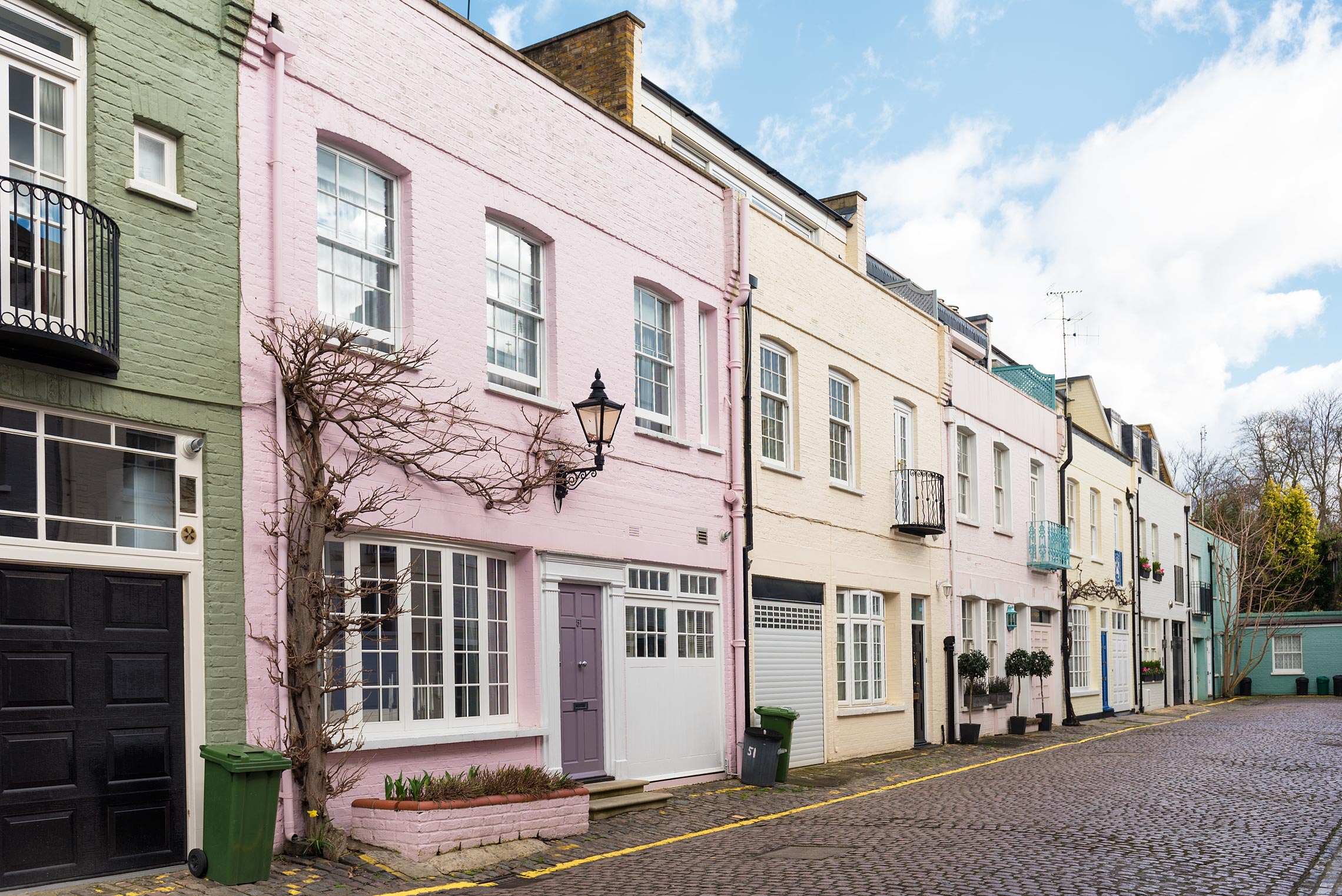 St Luke's Mews
Are you a hopeless romantic? If so, head to St Luke's Mews in Notting Hill and you'll find yourself on the set of Love Actually. That's right, Keira Knightley's home was tucked away down this delightful little street. This is one of the most famous mews streets in all of London and a favourite for Instagrammers.
Nearest underground station: Westbourne Park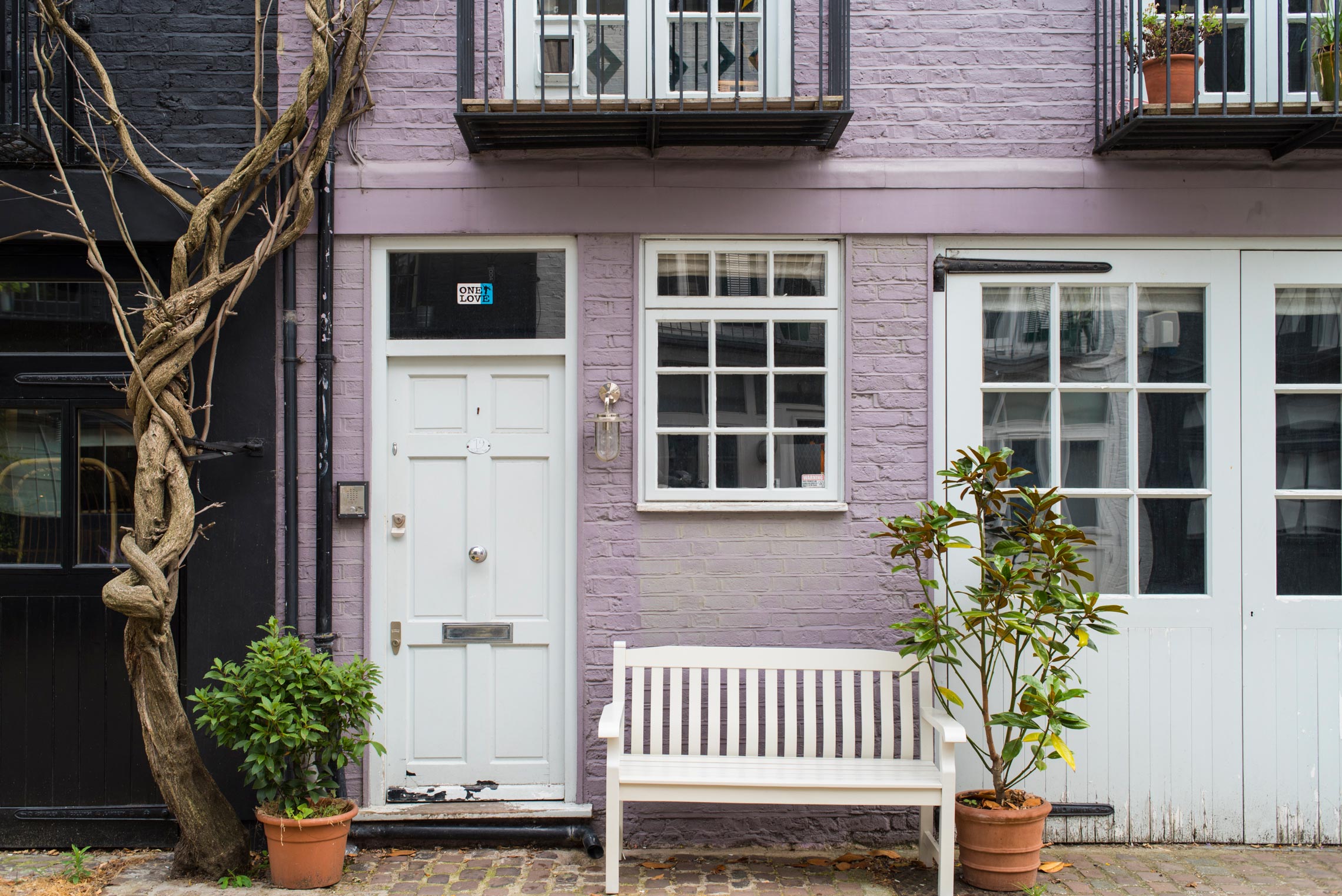 Kynace Mews
Kensington is home to a huge range of cute mews streets hidden behind the mansions. It's here you can find one of the prettiest mews streets in all of London, Kynace Mews, which is loved for its leafiness. Come in the spring to see whole walls of wisteria blooming as it climbs the brick facades of the homes; come in autumn to see the ivy cascading over the stone archways turn a vibrant red. Potted plants line the edges of the street and look up to see windowsills blooming with flowers.
Nearest underground station: Gloucester Road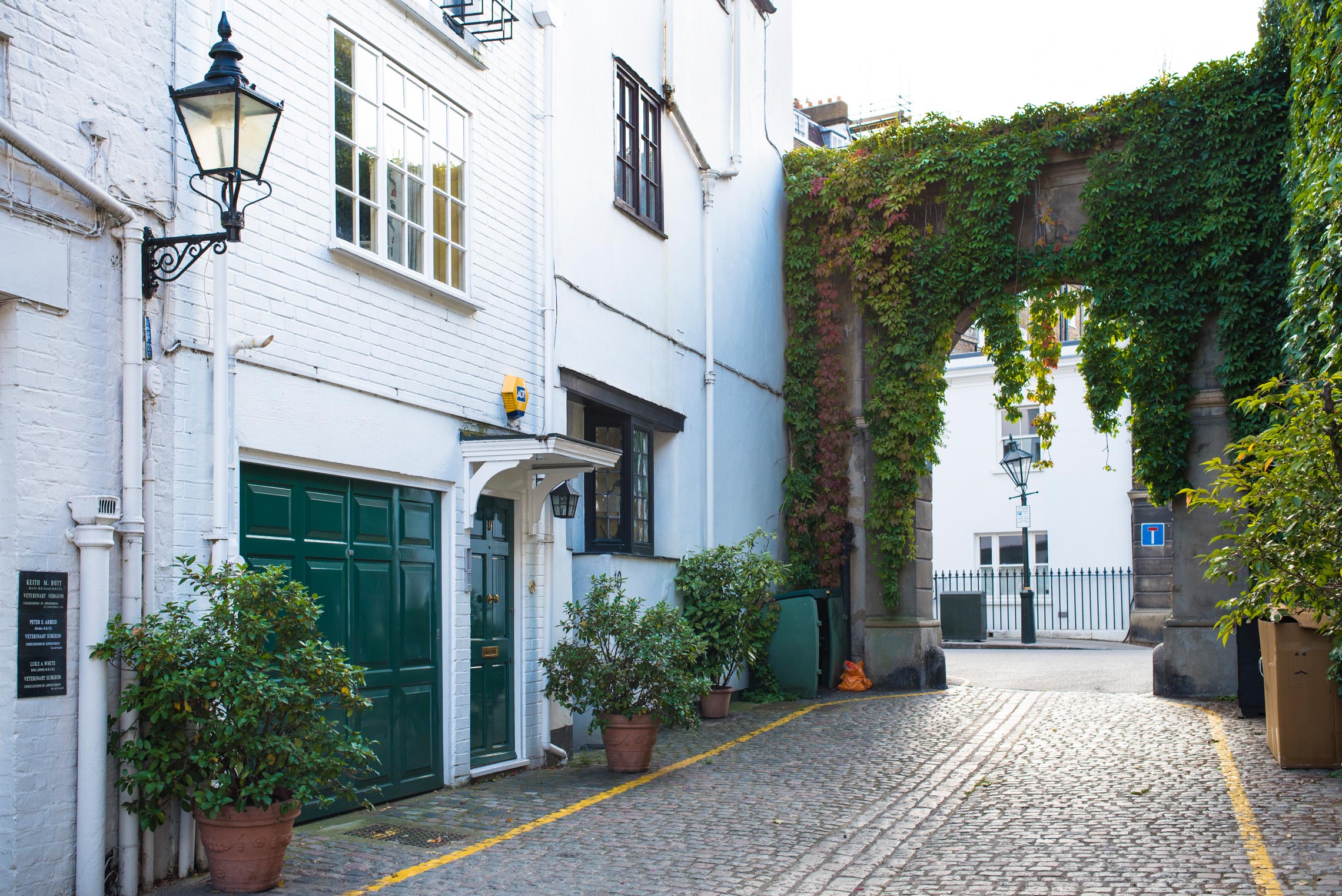 Queen's Gate Mews
Just across the road from Kynace Mews you can find another of the cutest streets in London: Queen's Gate Mews. Wander down here and you'll find that this colourful lane oozes old English charm. Celebrities Guy Ritchie and Madonna used to live in one of these homes (trust me, you'll see the appeal) and there's a quaint little, local pub hidden away at the end.
Nearest underground station: Gloucester Road
Warren Mews
The entryway to Warren Mews is enough to make your heart skip a beat. Just a stone's throw away from busy Euston Road and Regent's Park, keep your eye out for the low passageway cut through one of the buildings lining Warren Street or you just might miss it. The entryway is almost as photogenic as the mews behind. Wander through and you'll be transported to another time.
Nearest underground station: Great Portland Street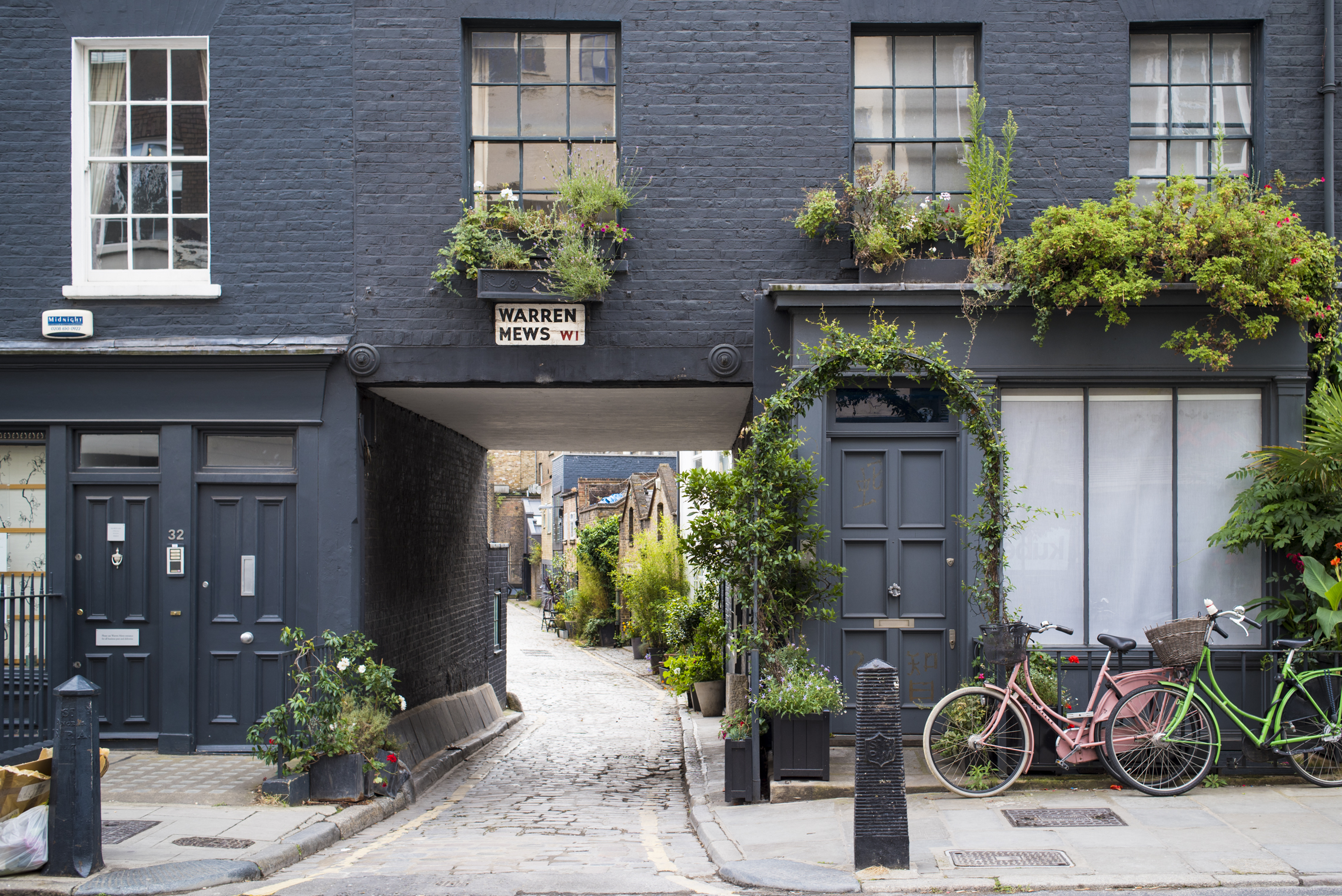 Bathurst Mews
The only mews in London still housing a working stable, a visit Bathurst Mews is a must if you want to appreciate the functional history of these streets. You'll probably hear and smell the horses before you see them, but wander on through and you'll soon come to Hyde Park Stables. If you're keen to giddy up, take a horse-riding lesson around Hyde Park from here.
Nearest underground station: Paddington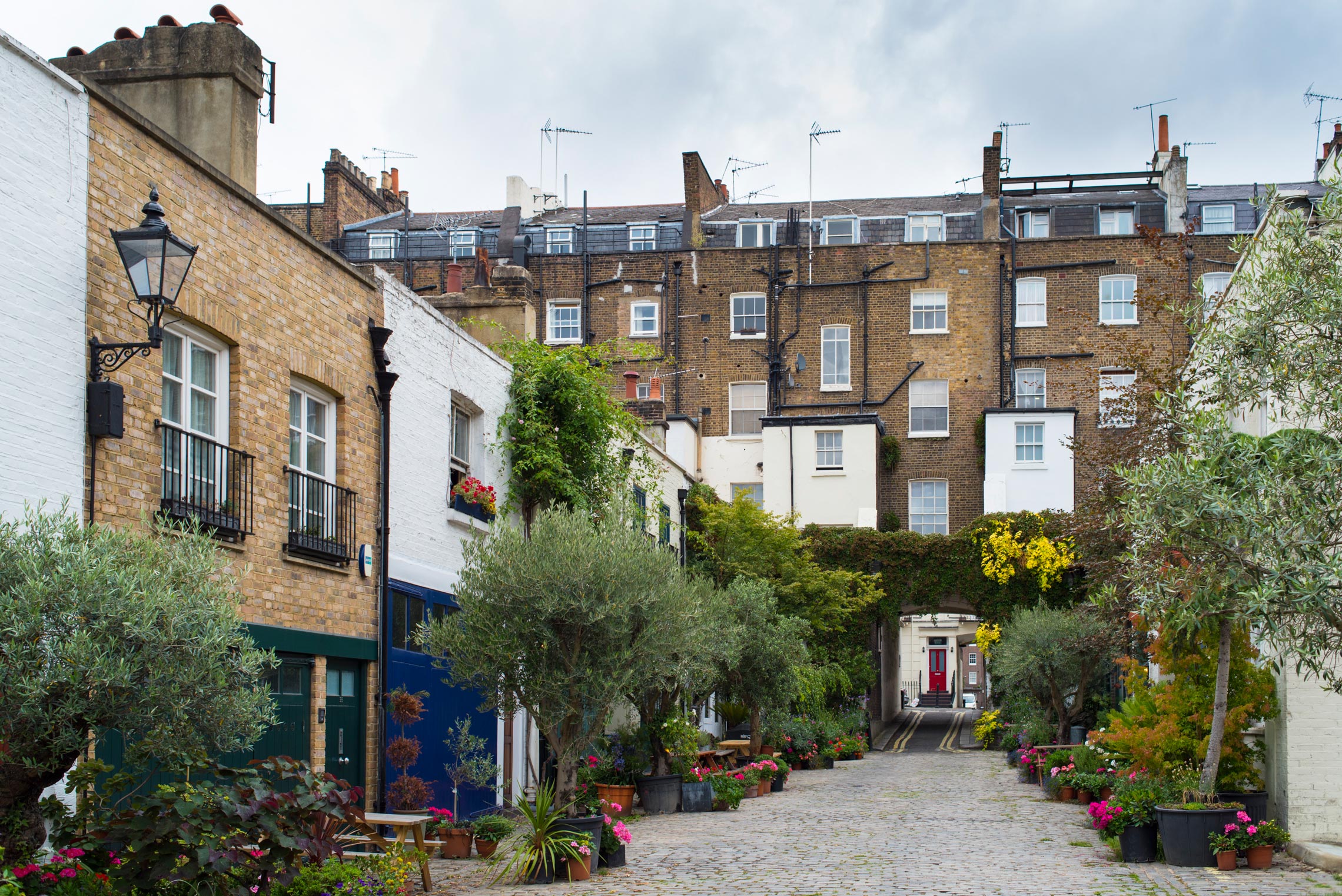 Sussex Mews West
If you walk all the way to the end of Bathurst Mews and pass under the archway you'll come upon Sussex Mews West. That was convenient wasn't it? This teeny tiny lane is barely big enough call itself a street but here you'll find one of the most picture perfect homes in all of London. Try and time your visit with summer when the creepers are green and full.
Nearest underground station: Lancaster Gate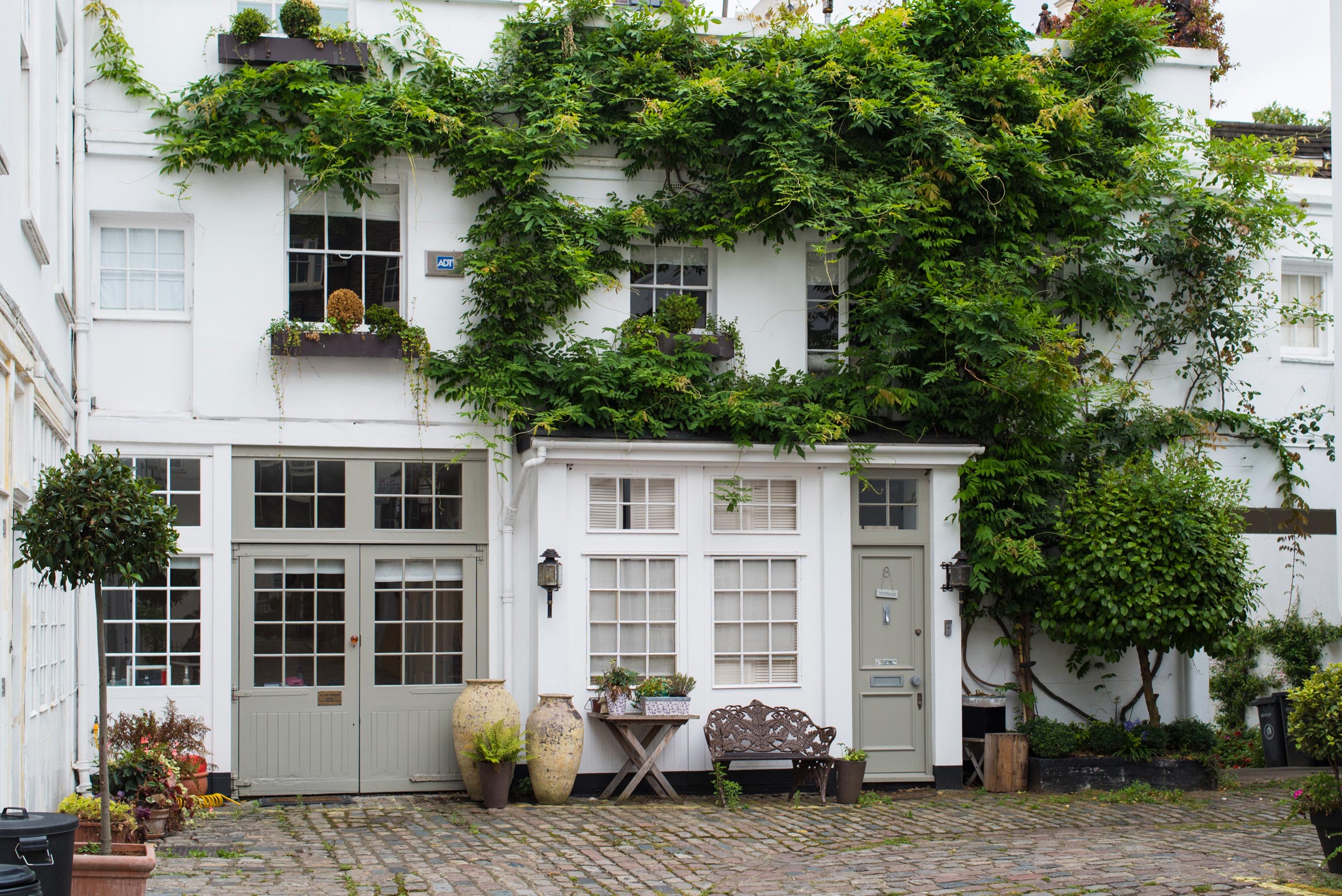 Albion Mews
Located just north of Hyde Park, Albion Mews is lush and private. Wander into it and you'll be amazed that such a quiet, peaceful place exists in a city as busy as London. Dame Lucie Rie, one of the most distinguished potters of the 20th century, had her studio and home here. Don't miss the beautiful 'Tree House'!
Nearest underground station: Marble Arch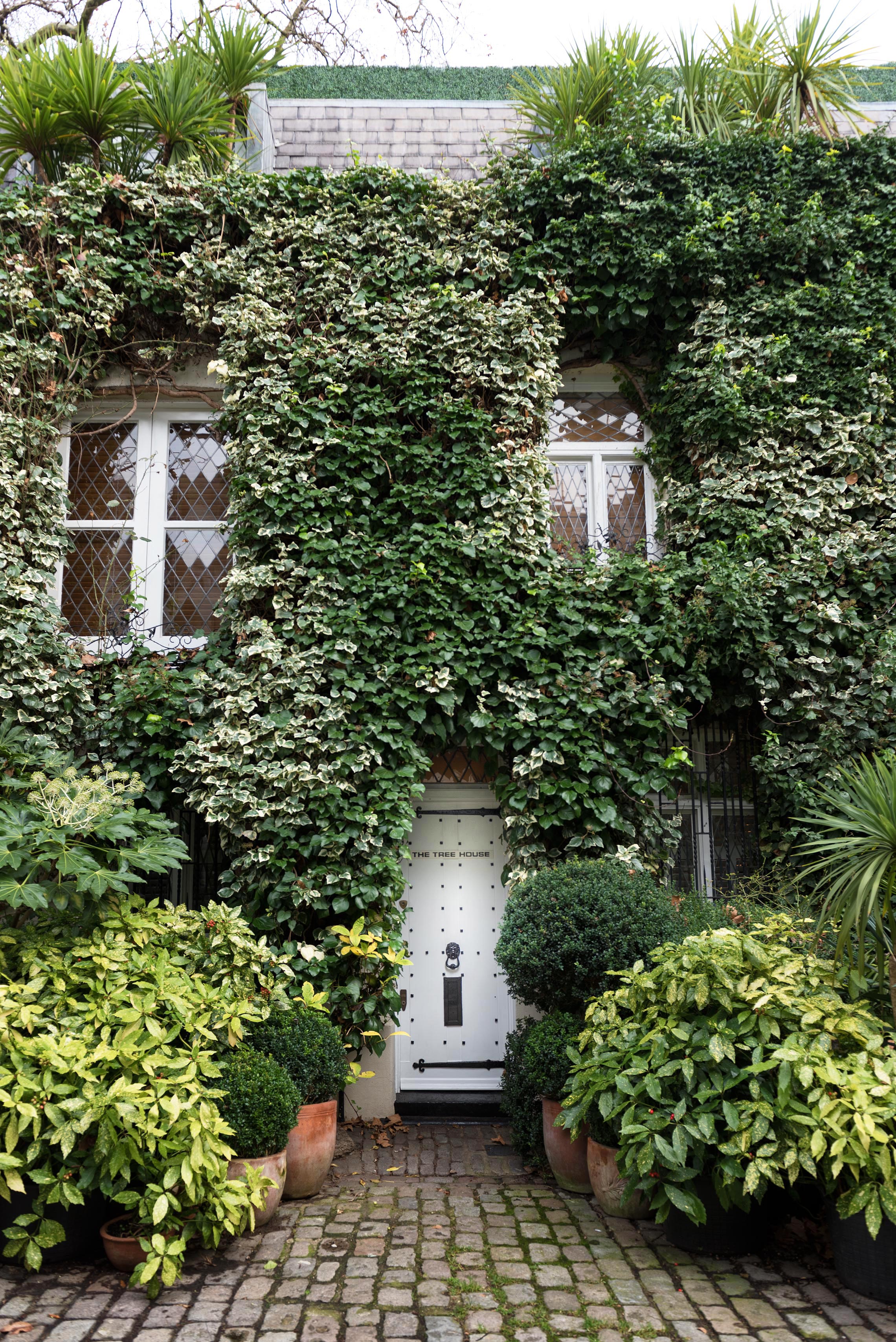 Prince's Gate Mews
If you're visiting the National History Museum, there really is no excuse not to wander through Prince's Gate Mews – it's literally just across the street! Poke your head into the mews and you'll see a pastel pink home. Head towards it, turn the corner and you'll find one of London's loveliest streets. Prince's Gate Mews is a collection of three quiet, little lanes so be sure to explore them all.
Nearest underground station: South Kensington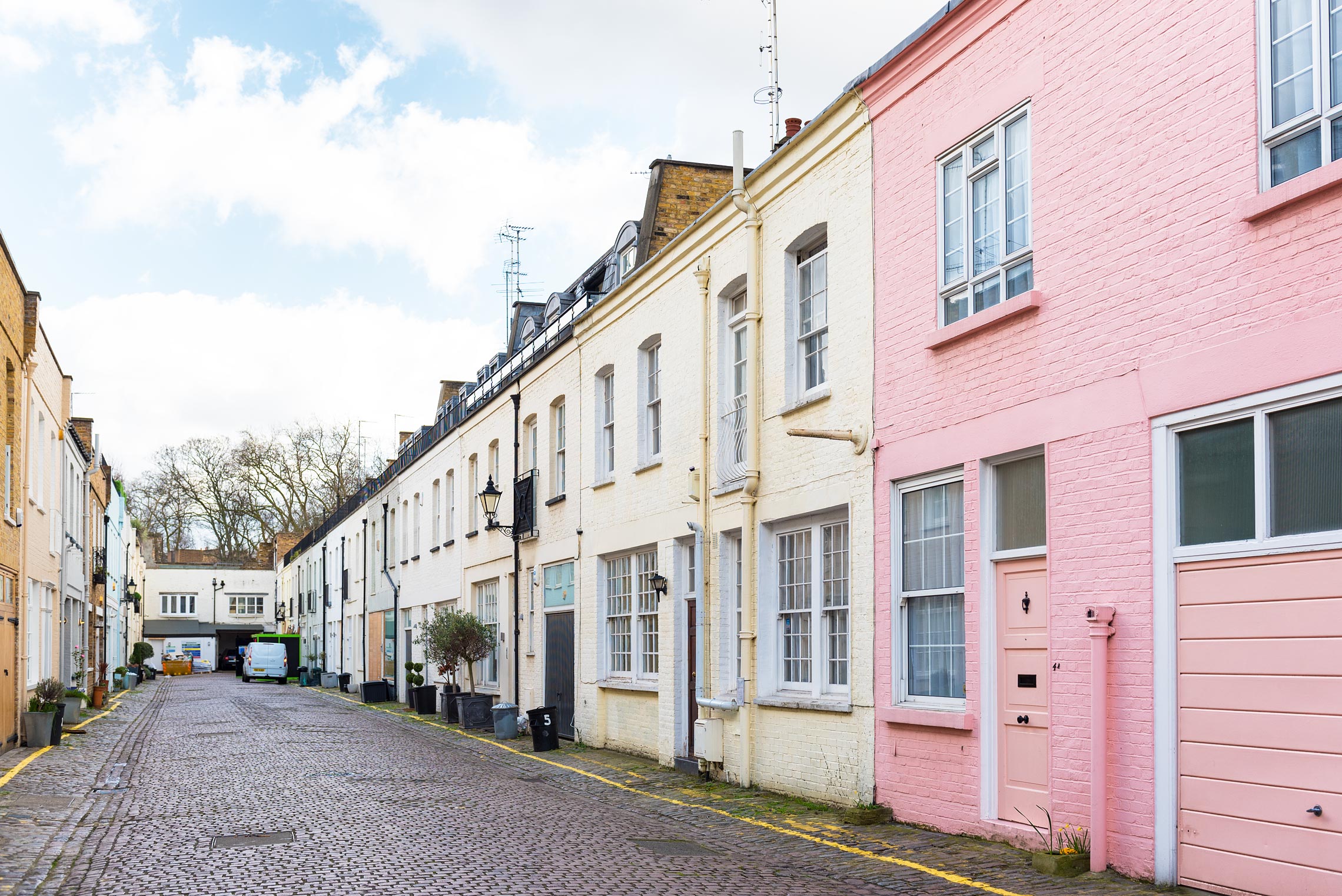 Ennismore Mews
Right around the corner from Prince's Gate Mews you'll happen upon quaint Ennismore Mews. The top end is built upon a slight incline – a great spot to snap some photos! There are pot plants aplenty and every home is painted a different colour.
Nearest underground station: Knightsbridge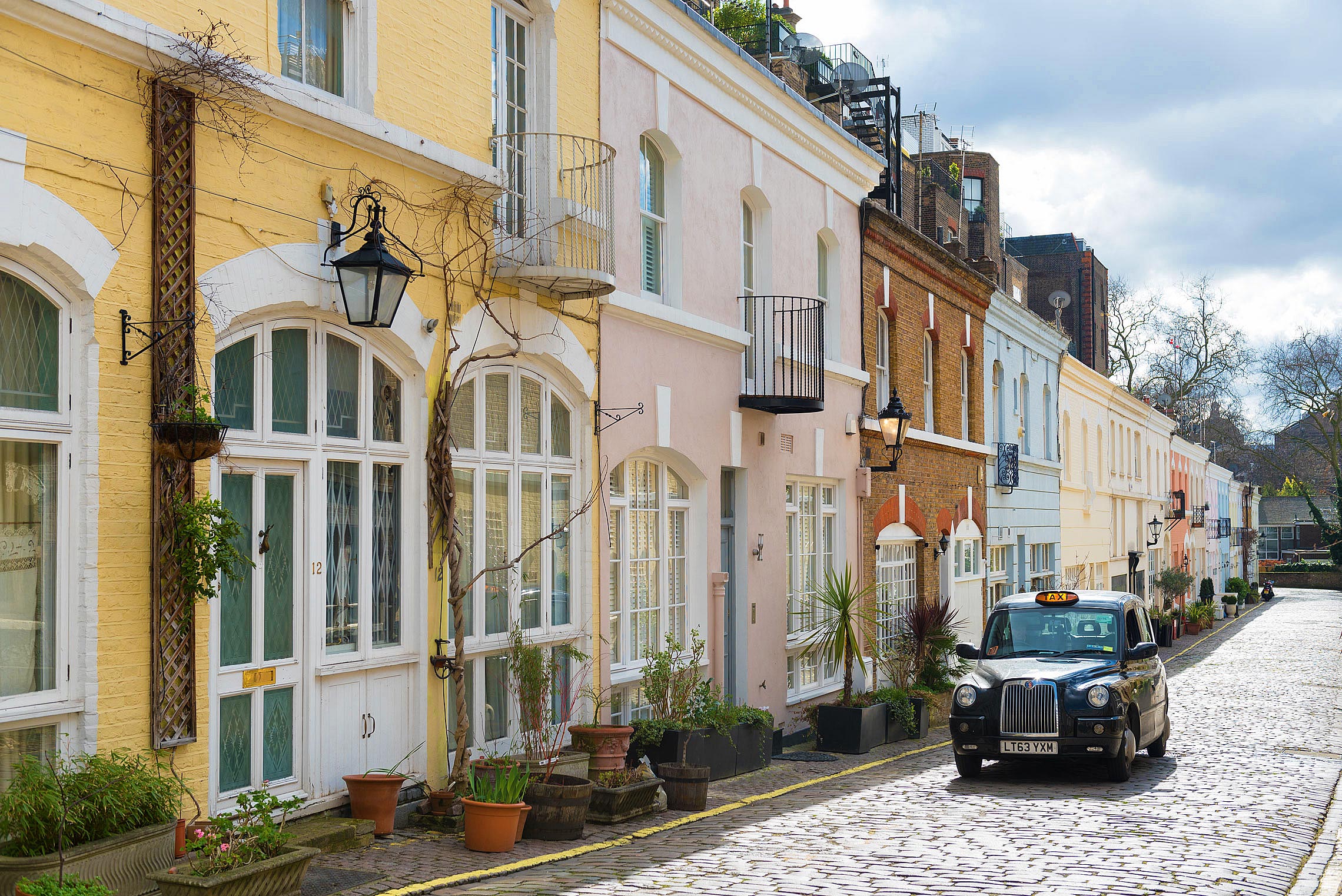 Holland Park Mews
The neighbourhood of Holland Park is one of the grandest in London. Its boulevards, lined with huge, stucco mansions are a telltale giveaway that there are cute mews streets tucked away nearby. A unique feature of the houses on Holland Park Mews is that they all have staircases leading up to the second story. Go snap happy with the vibrantly painted doors and the flowers and creepers spilling over the wrought-iron balconies.
Nearest underground station: Holland Park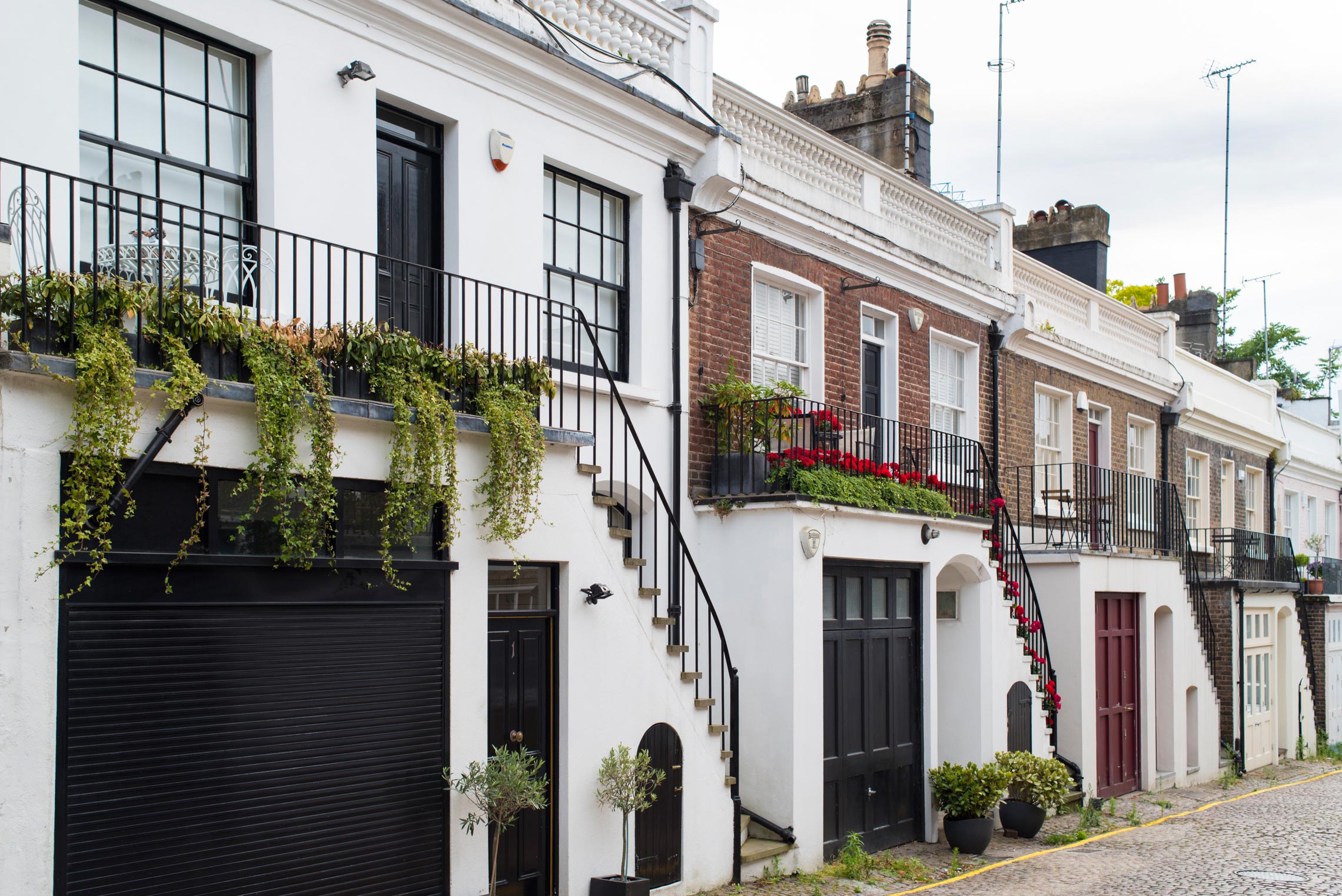 Heading to London soon and looking for more inspiration? Read these posts next:
Like this post? Pin it for later!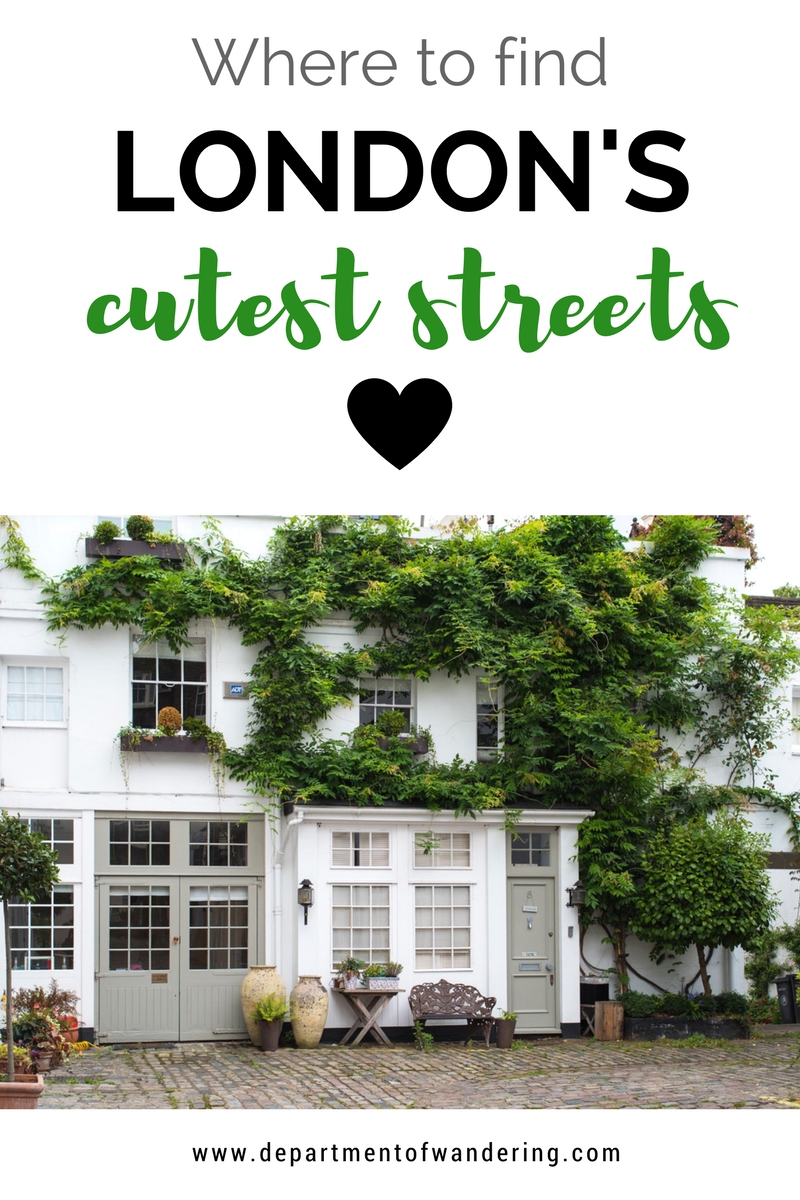 Where did you find the cutest streets in London?