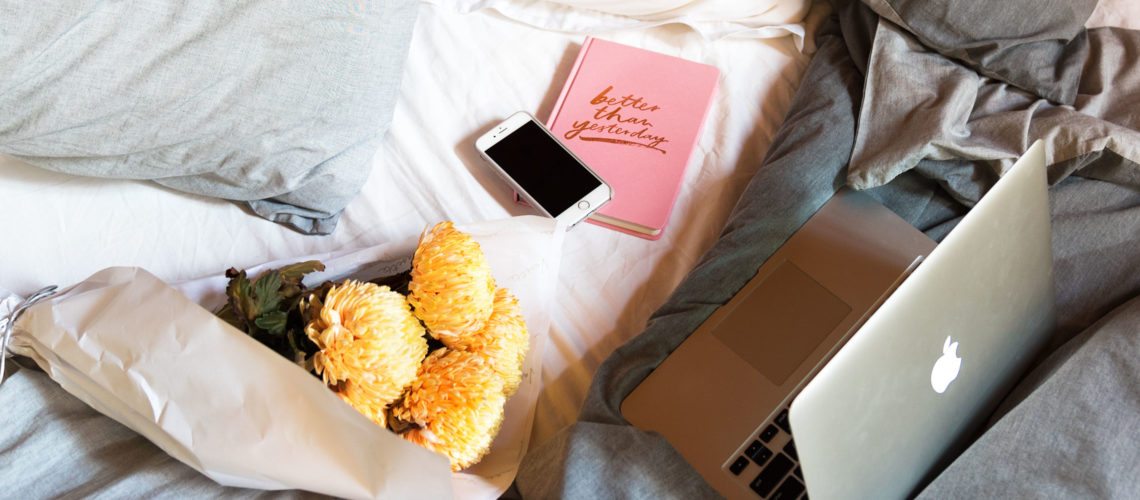 Hearing nothing but crickets when you press publish on new blog posts? It's hard not to get disheartened when you pour so much time and energy into your blog and no one seems to be reading it. What's the point of sticking with it? This thought probably circles around your head more often than you'd like to admit.
Despite what you might think though, ALL bloggers have experienced challenges in growing their readership. No blog becomes popular overnight. Nope. not even close. It takes YEARS to cultivate and develop a following with a heck of a lot of learning along the way. If you sometimes feel like giving up on blogging, we're here to give you some tough love today. Here are nine key reasons why no one is reading your blog along some tips and tricks on how you can turn this around and get growing!
9 reasons why no one is reading your blog (and how to fix it!):
1. Your blog is still young
Believe me when I tell you, it takes a long time to build an audience. If your blog is young and your readership is still small, this is completely normal. Your social media channels are also probably fairly small and so even if you are regularly promoting your new content, your reach is limited. Search engines assign very little authority to domains that are young, meaning that it will take a while before your blog posts will display in search results. The older your domain, the more authority it has and the more likely that your posts will rank.
Solution: Keep at it! If you keep blogging persistently and consistently over a long period of time, you'll see upwards growth.
2. Your site is slow
There's nothing like a slowly loading site to turn readers away. Attention spans are becoming increasingly shorter and there's a noticeable correlation between high load time and page abandonment. You definitely want to do everything in your power to make sure your site loads as fast as possible.
Solution: Use Google's PageSpeed Insights to run a diagnostic and work out what exactly is slowing down your site.
3. Your headlines aren't interesting
Let's face it. If your blog headlines are boring, it's not exactly going to entice readers to come on over and visit your site, is it? The interweb is so busy and noisy that we really have to work hard nowadays to attract readers. Having said that, NEVER resort to clickbait – it will backfire!
Solution: Read our guide on how to write better blog post titles.
4. Your content isn't useful or valuable
If your readers aren't getting anything out of your posts, why the heck would they come back for more? If you're not getting much traction, perhaps your posts are too vague? Too short? Unoriginal? Unhelpful? Whenever you sit down to write a new blog post, always aim to create content that is useful, valuable and interesting to your readers.
Solution: Try and frame your posts to answer one of the following questions: Can you solve a problem for your readers? Can you offer tips, strategies or insights on an issue you know they're likely to be dealing with? Can you offer a unique perspective on a topic? Always put yourself in the shoes of your reader and ask yourself what they're going to get out of reading your article.
5. You're not promoting
The sad reality is that not many people are going to read or even know about your blog if you don't promote it. While self-promotion might feel self-indulgent at first, if you want to grow your blog, you better start getting comfy with it!
Solution: Every time you press publish on a new post, make sure you share it across all of your social media channels, send out the link to your email subscribers, pin it on Pinterest, do everything you can to get your work out there.
6. You don't post consistently
Do you have a consistent posting schedule? Or do you post in a flurry for a few weeks and then go completely MIA the month after? If you don't stick to a consistent posting schedule, your readers will get confused, frustrated and you'll lose trust and reliability. Ideally, you want your readers to excitedly visit your blog regularly in anticipation of new content. If they know that you only post once or twice a week, that's fine because they're familiar with your posting schedule.
Solution: Read our guide on how to blog more consistently to grow your audience.
7. Your posts aren't optimised for search engines
You don't only want to attract your existing social media followers do you? Hell no! You want to expand and attract new readers! To achieve organic growth, you want your blog posts to rank in search engine results. For this to occur, they need to be search engine optimised (SEO). This enables search engines to find your posts based on keywords and other metrics.
Solution: Start by installing an SEO plugin such as Yoast SEO for WordPress. This plugin walks you through exactly what you need to do to make your post SEO friendly.
8. Your writing is full of mistakes
As a bit of a grammar nazi myself, if I start reading a blog post and notice that it's poorly written, I'll immediately close the browser. While you might write your blog in an informal register, your written expression absolutely still needs to be clear, concise and free from errors. If you can't communicate effectively, you're going to put a lot of readers off.
Solution: Proofread, proofread, proofread! If this isn't your strength, ask a friend or family member to do it for you. If you have a budget, I'd even recommend hiring a freelance editor or VA (virtual assistant) to comb over your articles before you send them live.
9. You don't provide a positive user experience
Is reading your blog a positive experience? Or do you turn people away with poor formatting and glitches? Your blog's design should be seamless, clean and easily navigable. Your pages should load relatively quickly and your posts should link to other, relevant pages within your site. You want to do everything in your power to encourage your readers to stick around because they have a positive experience on your site.
Solution: Remove annoying pop ups, get rid of distracting video advertising, and iron out any general glitches. Then, investigate redesigning your website with a new theme and look at downloading plugins that aid the user experience.
Interested in reading more blogging tips? Check out these posts next:
Like this post? Pin it for later!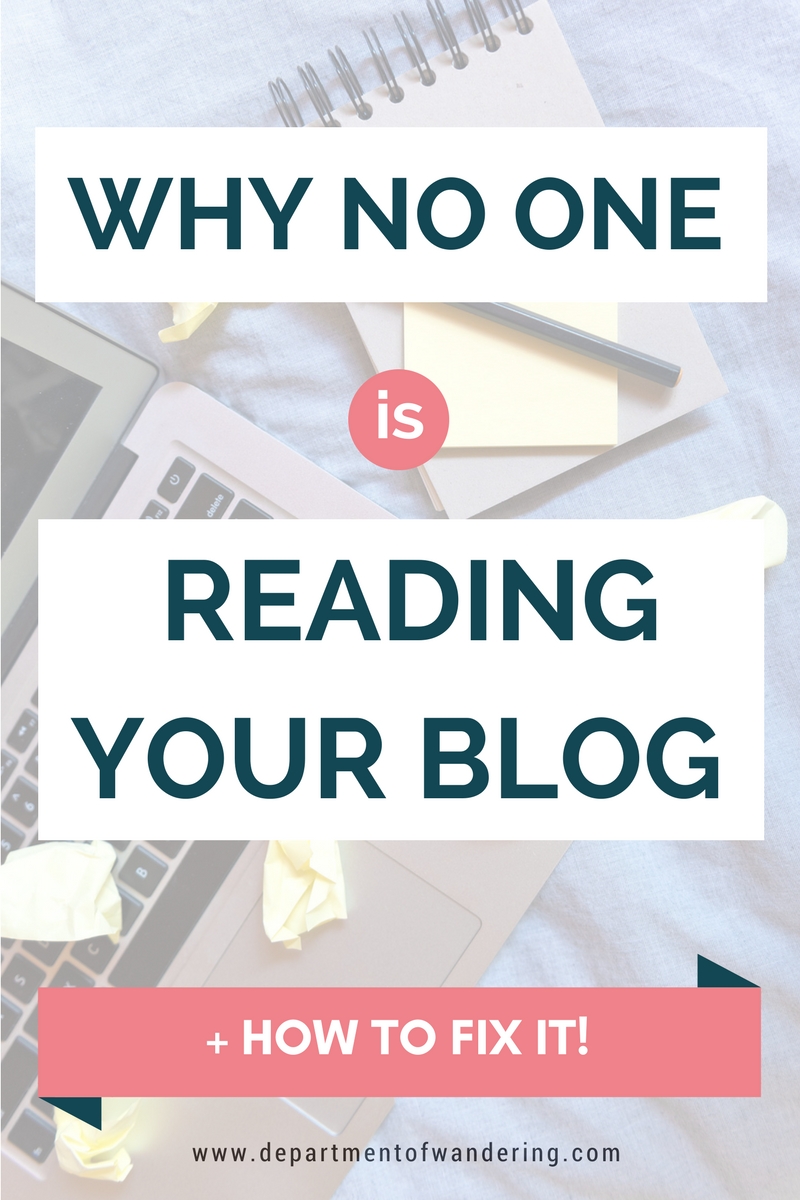 Are you a blogger? What are your tips for growing your readership?