One of Europe's most revered cities, Florence attracts huge numbers of travellers every year who come to feast on its art, architecture, history and food. When I learnt that I had won a Booking.com voucher a few months ago, it didn't take me much time or consideration to decide which city I wanted to visit. Set amongst the rolling Tuscan hills, Florence is the cradle of Renaissance art, with over one million works housed in its galleries. It's been an Italian fashion hub since the 1950s, giving birth to the likes of Gucci, Roberto Cavalli and Pucci. Do I even need to mention the food? The succulent bistecca fiorentina (Florentine steak), a symbol of the city, the fruity gelato and the endlessly flowing chianti will send you into a blissful food coma you will never want to wake up from!
Florence is anything but a secret, however, and I wasn't the only one whose imagination the city had captured. It was crowded, with the famous sites of the Ponte Vecchio, the Duomo, the Uffizi Gallery and the Piazza della Signoria exceptionally so, even in late September. You might know that I hate crowds, especially the iPad-wielding, selfie-stick kind, so Ben and I pretty much ran in the opposite direction and spent most of our time south of the Arno river where it was much quieter. We hid away and spent our days exploring the back lanes off busy streets, eating gelato and never missing aperitivo time. We didn't see any art — a crime many would say! — but we just weren't prepared to wait three hours in line when we only had two days in the city. We'll be back, that much we know, and we're saving the art (and associated crowds) for next time.
15 photos that will make you want to visit Florence: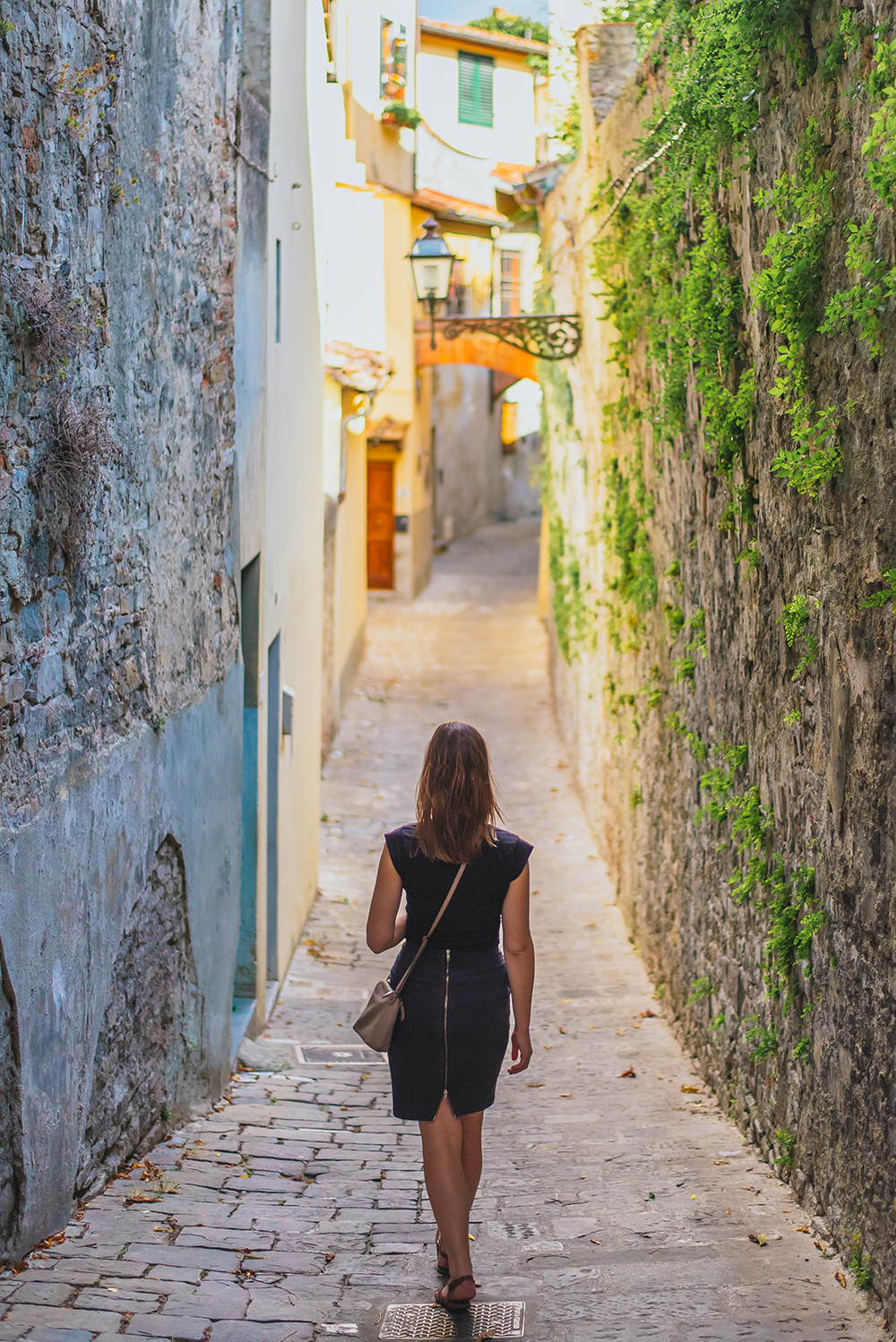 Have you ever been to Florence? Leave a comment below or use the hashtag #wanderlust_wednesday on Instagram to share your experience with me!