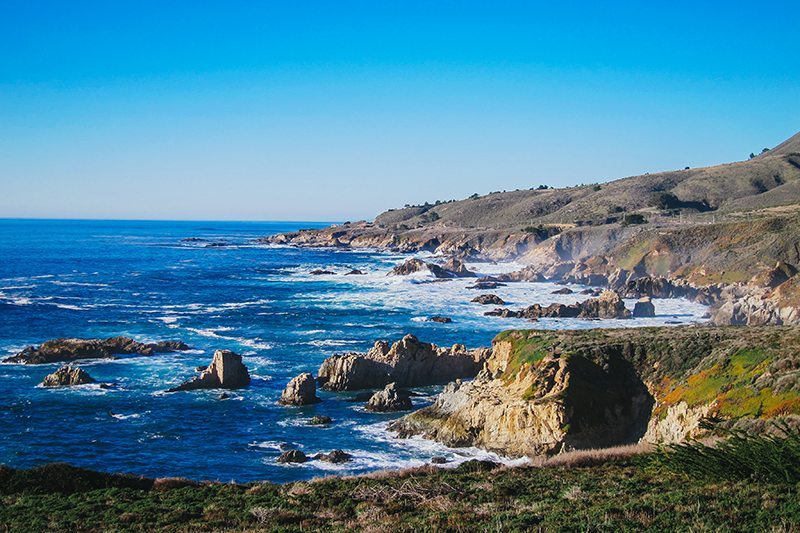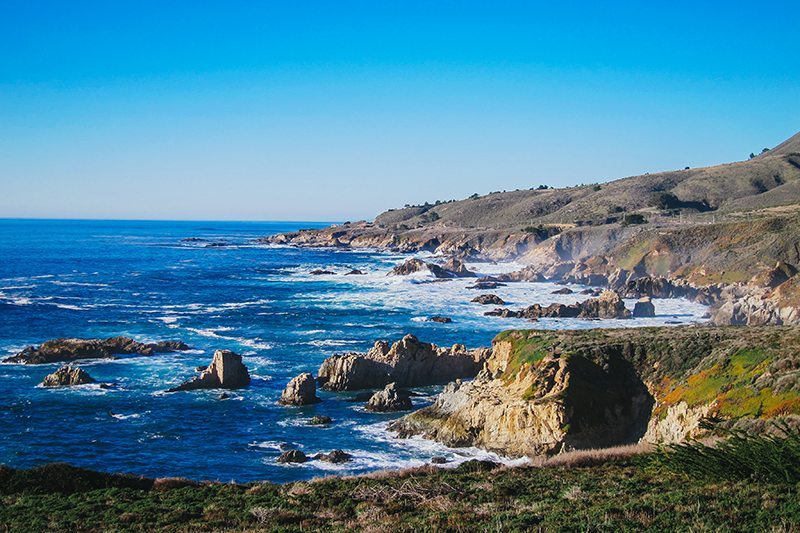 The Department of Wandering welcomes adventurous American couple, Alex and Gilbert from The Ashland Dispatch, to share their expert knowledge on how to make the most of a road trip along the spectacular Pacific Coast Highway in California, one of the most famous roads in the world. Leaving their secure jobs in corporate finance and marketing behind in Santa Monica, CA, Alex and Gilbert have embarked on a year of adventure, which will take them across most of the world, beginning with a slow journey across the US, then into Europe, Asia, Australia/New Zealand and finally ending in South America. Follow all of their adventures at ashlanddispatch.com!
We find ourselves on airplanes more often than most, but sometimes, even for jaded status-seeking flyers like us, there's nothing better than hopping in the car and getting out of town. There's just something about the freedom of a full tank of gas, good company, and the endless tarmac in front of you. All the better if that road ahead of you is as scenic as California's Pacific Coast Highway.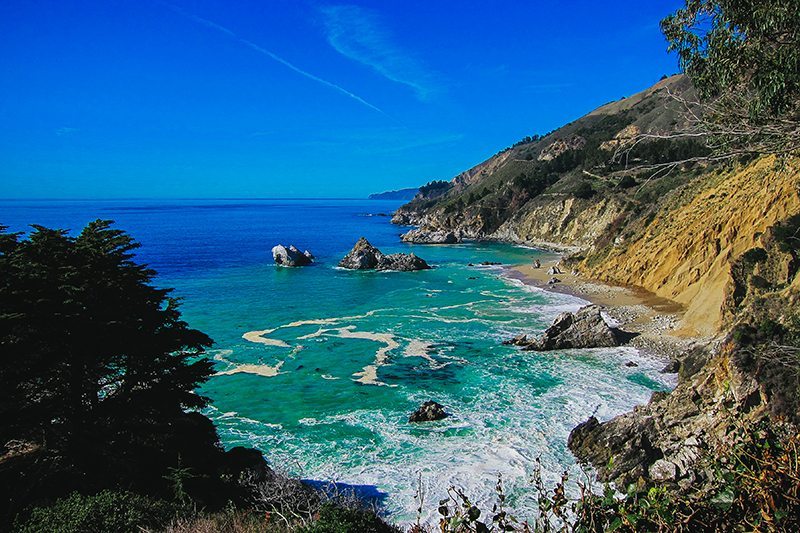 On a sunny day in February, (welcome to California!) with a glorious three-day weekend ahead of us, we set our sights on points north and cruised along the Pacific Coast Highway, making our way through Santa Barbara, San Luis Obispo, Paso Robles, Cambria, Big Sur, and finally, Carmel-by-the-Sea. The coastline in this part of the country is totally unequaled: sandy beaches and palm trees give way to scrubby chaparral, to rocky cliffs and redwoods, all within a few hundred miles. We stopped regularly, taking full advantage of the scenic pull-offs to enjoy the views and the fresh breeze off the ocean. We split the trip north into two days, and we could have easily used another if missing work on the Monday after a long weekend wasn't so frowned upon. I think the phrase about the importance of the journey over the destination was coined after someone drove the Pacific Coast Highway.
For those planning a road trip, we've got a lot of great suggestions to make the most of your experience, but first, two rules to live by. If at all possible, go before Memorial Day or after Labor Day. The weather will still be warm, the skies will be clearer and, most importantly, you won't be stuck between hundreds of RVs. Secondly, don't be the guy in the RV. The roads are windy, and can be steep, right along the edge of cliff faces leading down to the ocean. I can promise that it will not be an enjoyable drive when you are gripping the wheel in fear of clearing the cliff wall on one side with an RV coming the other way. Be the guy in the sports car, even if you have to rent it! We started in Santa Monica, where we live, but you could do the drive starting from San Francisco just as easily; just take this itinerary and flip it. Any of these towns are worth an overnight stop, or more, depending on how much time you have. Ideally, a full week would perfect.
Pacific Coast Highway Tips:
With your cup of Groundwork coffee firmly in hand, head north through Malibu, checking out the surfer crowd on your left. If you're ready for lunch, stop at Neptune's Net for a seafood basket. Pull off at Point Dune State Beach to stretch your legs and get a quick tan.
For surfers, a stop in Ventura is a must. The waves by the pier are some of the best and watching is just as fun.
Back on the road, you'll hug the shoreline for some incredible views until you reach Santa Barbara. Worth a weekend in its own right, you'll have to settle for only a quick stop if you're ever going to make it to San Francisco. Get lunch at La Super-Rica, Julia Child's favorite Mexican eatery. If you have the time to spare, wander the Urban Wine Trail and taste some of the area's best wine's without having to drive between vineyards.
San Luis Obispo is up next and, just beyond, the incredible wine region of Paso Robles, producing wines just as lauded as Napa Valley, but without the crowds. Downtown Paso is quiet and picturesque; head to Artisan for dinner after a day of wine tasting, or to Thomas Hill Organics for brunch if you are just starting your day.
Once you hit San Simeon, take a quick detour from the Pacific Coast Highway and head up the hill to Hearst Castle. With 165 rooms and 127 acres of gardens you'll have to pick your favorites to tour or you'll be there for days.
Just a few more miles up the road, Elephant Seal Beach is quite the sight if you happen to come through between December and March. In January we were lucky to see newborn pups only a few days old.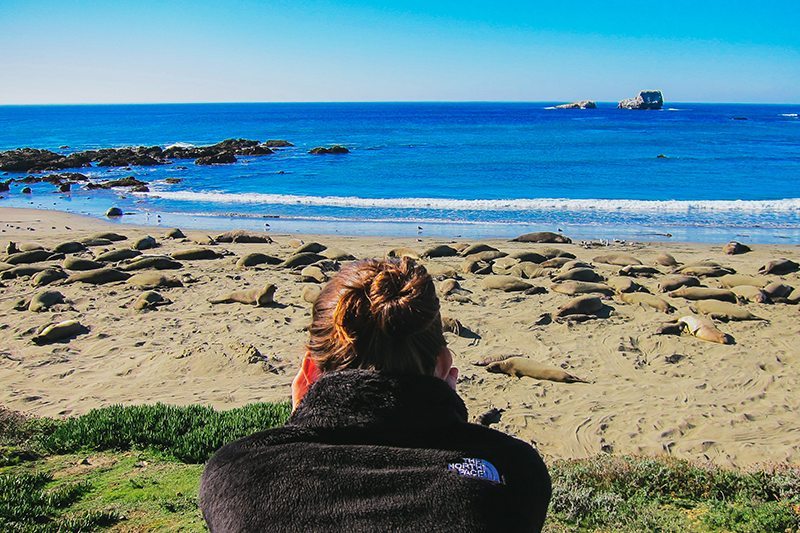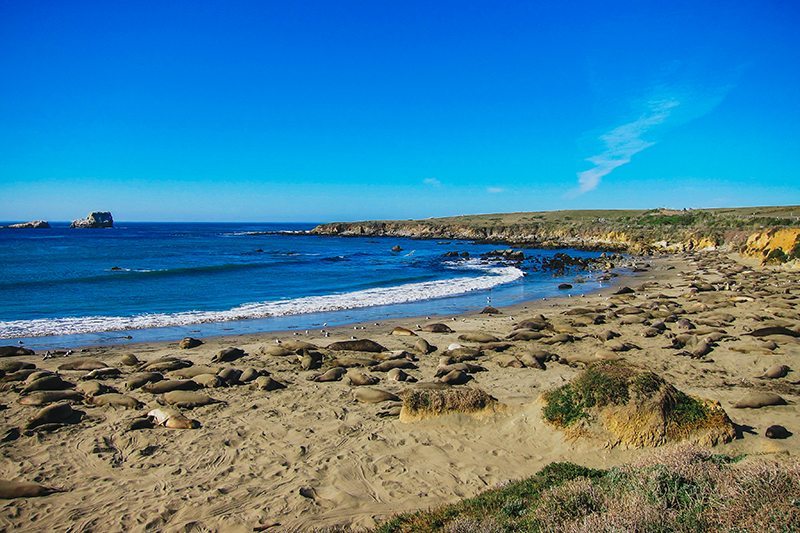 Next you'll start climbing into the Big Sur Mountains, where the dramatic coastline really begins and where you'll want to jump out of your car every few feet to take a picture! There are some convenient pull-offs and when the road is wide enough you'll find cars parked along the side so their drivers can take in the view.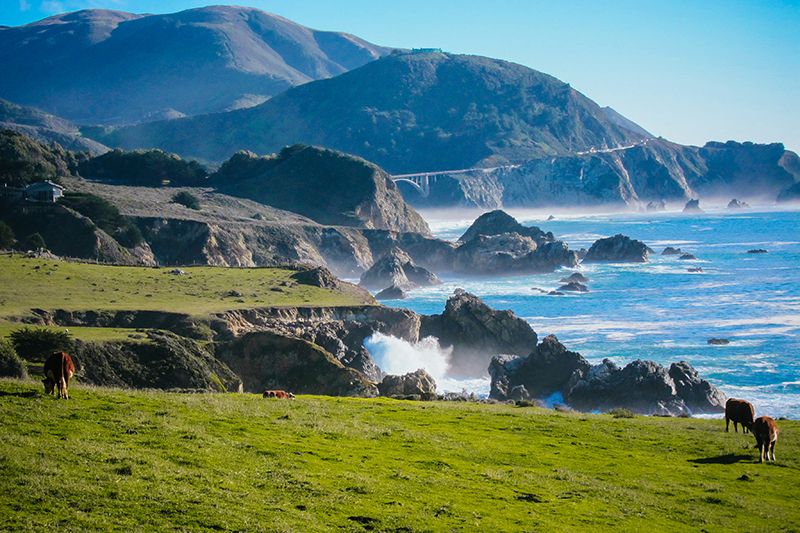 To really get a taste of the hippy vibe of Big Sur, take a dip in the natural hot spring baths at the Esalen Institute. If you aren't staying at Esalen, the hot springs are open to the public from 1 to 3am each night. The baths are said to have healing properties and many of their guests take advantage of the clothing optional rules to truly soak up the benefits.
Follow signs for Julia Pfeiffer Burns State Park to see the famous McWay Falls that cascade onto pristine beach. You can find some great hiking in the park, or even camping for the adventurous.
If you can resist the urge to stop at every vista point you'll eventually make it to Bixby Bridge, one of the most photographed sights along the route.
Once in Monterey County, look out for Point Lobos State Park. The entrance is 3 miles south of Carmel. Park along the road if you don't have a State Park pass and you can walk pasts the gates for free. You could easily spend an entire afternoon walking or running the paths. Or, as I preferred, jogging briefly between vantage points to take pictures. There are enough that you will hardly get winded!
For brunch in Carmel-by-sea, Carmel Belle has delicious avocado toast and polenta bowls; true Californian fare. Spend the morning walking around the few blocks of 'downtown' and indulge in some window-shopping.
For golf enthusiasts and vista lovers alike, a stop at Pebble Beach is next on the list. Grab a drink in the clubhouse overlooking the green. But don't expect things to be cheap; even the famed 17 Mile Drive will cost you about $10 just for access to the road. Worth the cost, the scenic drive hugs the coast and takes you through some beautiful neighborhoods with ample opportunities to jump out and dip your toes in the Pacific. Spanish Bay and Bird Rock are two of many scenic stops, all of which are outlined in the map you are given when you enter the gate. The Lone Cypress is here too. Estimated to be 250 years old, it clings precariously to an outcropping of rocks.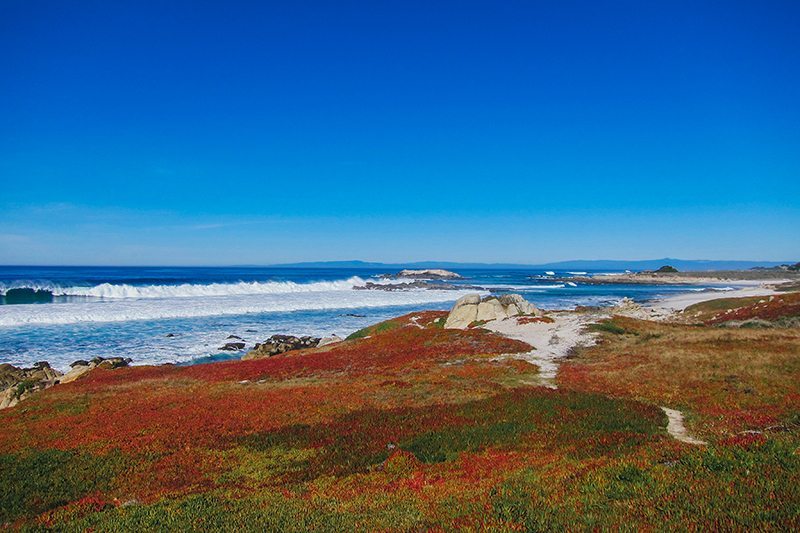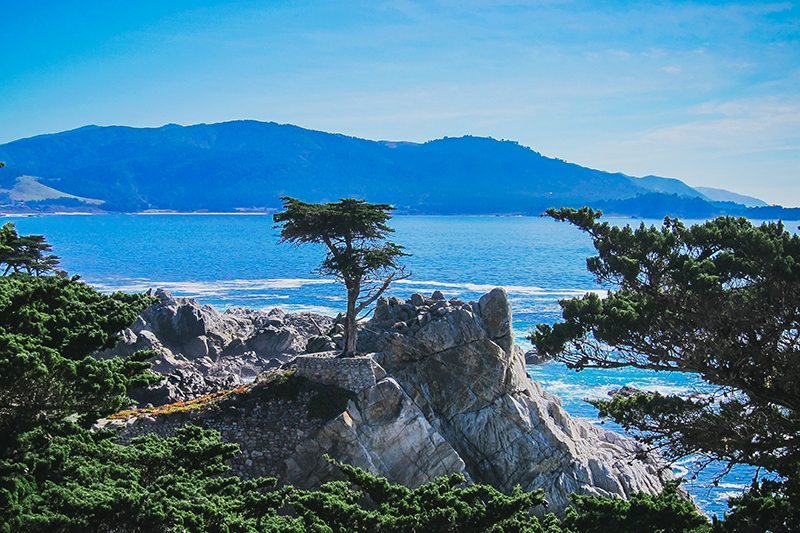 That's as far as we made it but with a few more hours of driving you can make it all the way to San Francisco with stops at Half Moon Bay, Santa Cruz, and San Jose. If you do, let us know what the best spots are along the way!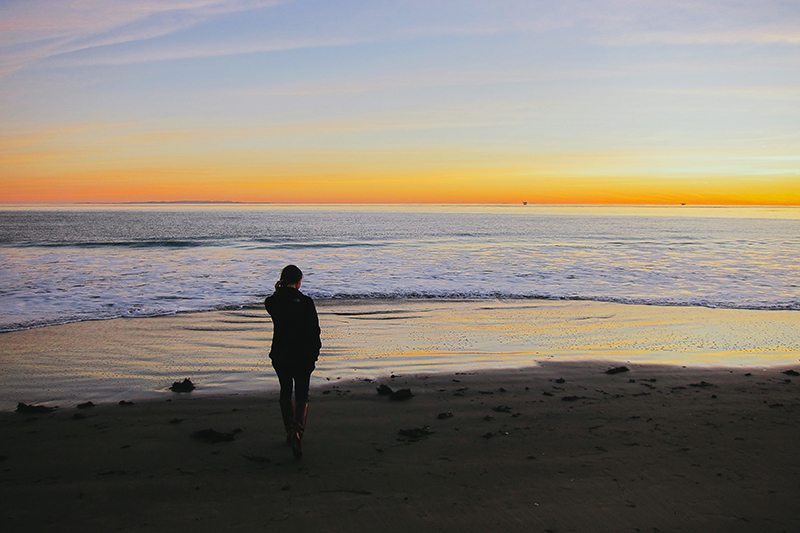 Be sure to visit The Ashland Dispatch for more travel tips!
Have you driven the Pacific Coast Highway or is it on your bucket list? Leave your thoughts in the comments below.