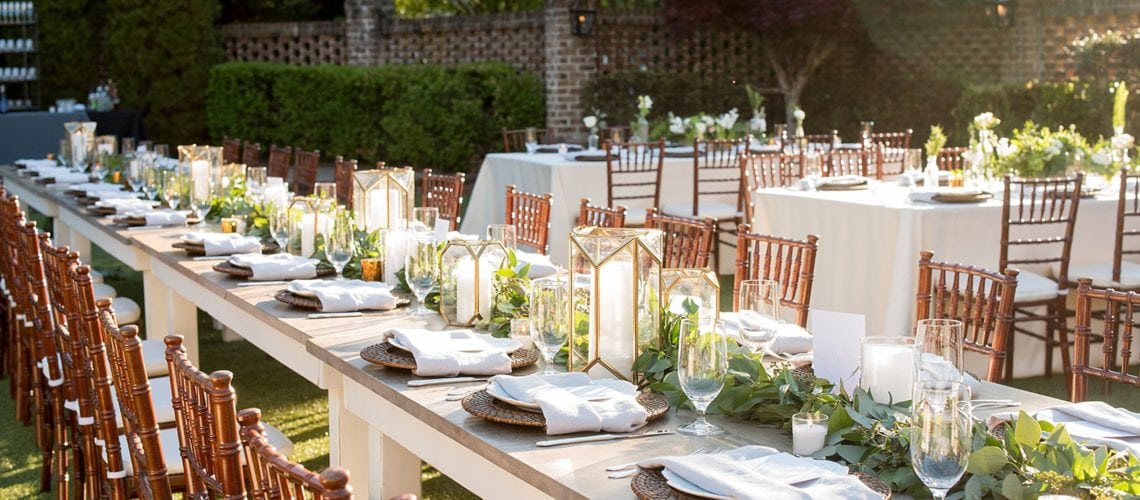 Flower choices, a dance song playlist, shoe and jewellery decisions – there are SO many things to think about when planning your wedding! It's easy to get overwhelmed with all the options out there. Thinking about what kind of wedding shots you'd like to capture is yet another thing to think about before the big day. No matter how your day pans out, you want to make sure you capture the key moments. Theoretically, if you only have ten photos of your wedding, this is my recommendation of the essential wedding photos you absolutely must have. Trust me, I'm a professional wedding photographer!
The 10 essential wedding photos every couple needs:
1. Your invitation
This is the 'opener' to your day. It's the only preview into your wedding that guests see before they arrive. You may send out a Save the Date, however it may or may not match the colour palette and vibe of your day. This is because you may send a Save the Date months before you even know what your wedding colours will be! I have found, however, 100% of the time, the invitation indicates the mood of your wedding. Looking back, you'll be glad you have a photo of your invitation suite. Here is a stellar resource explaining what to provide your photographer with so they can capture the ultimate invitation photo.
2. The rings
The rings are a tangible item that make your marriage real and are something you'll likely wear daily. The reason I think a ring photo is essential is for the emotion that is potentially attached to it. You may look at the photo and recall what your heart felt as you put your partner's ring on his or her finger. Or, in the case of one of my couples, you may need it for photographic reference to buy a new one. Hey, you never know! I had a couple who informed me, just two weeks after their wedding, the groom lost his ring. I told the bride, 'At least we have a photo of the rings from your wedding day!'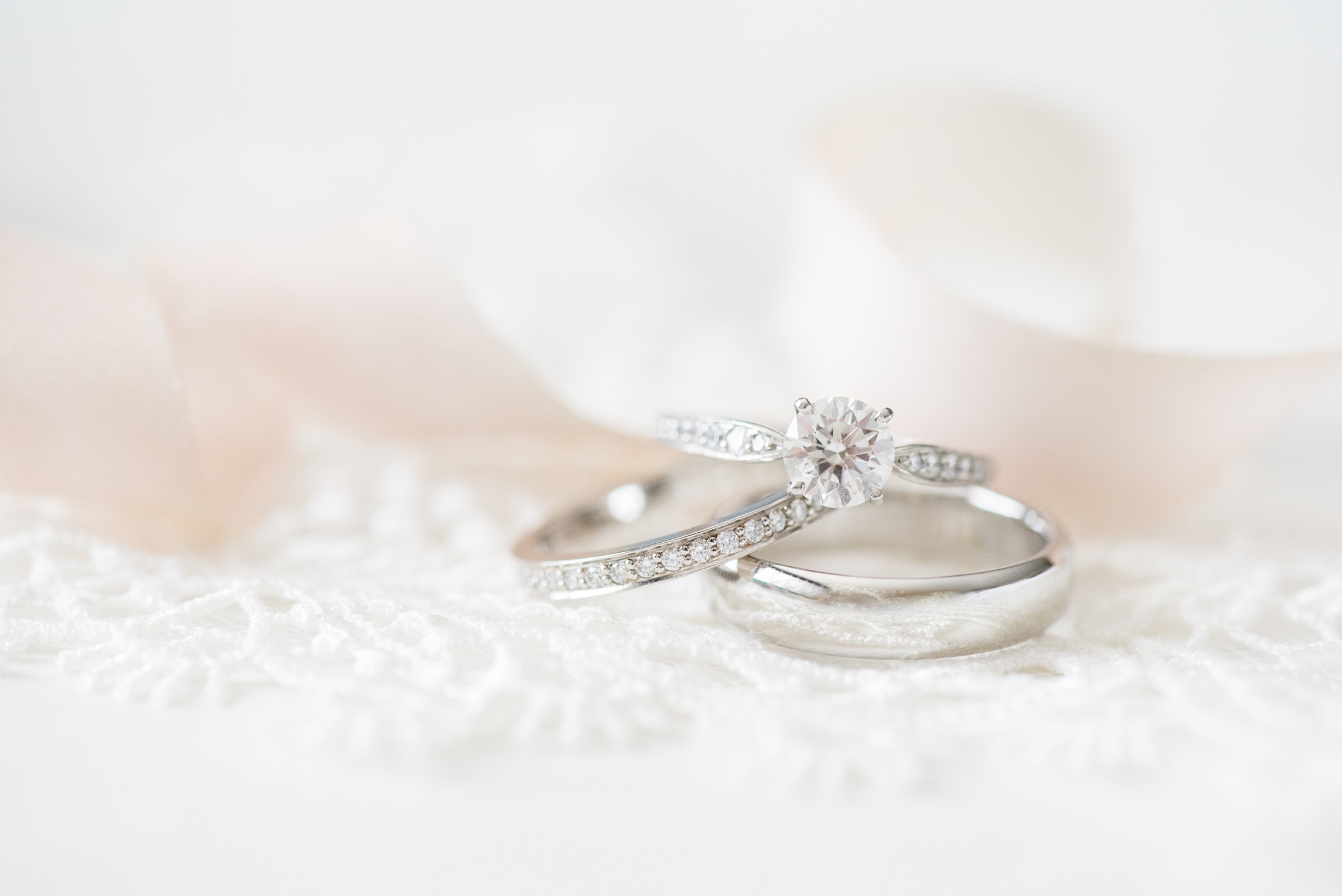 3. Getting ready
The chances are pretty good that you'll be getting ready with your wedding party or close family members. This includes getting your hair and makeup done, tying bow ties, putting on cufflinks, and more. They're the moments hanging out, sipping mimosas or having shots of whiskey while laughing over special memories. It's always fun to have your photographer capture these candid, treasured moments.
4. Each partner alone
It's your moment to shine! Your wedding day is one you'll (hopefully) feel the most beautiful or handsome than you ever have before. You're entering into a marriage, of course, but you're still an independent person. Capture the moment and make sure you have a photo of each of you alone. You'll look back at the beauty and excitement of those moments in years to come.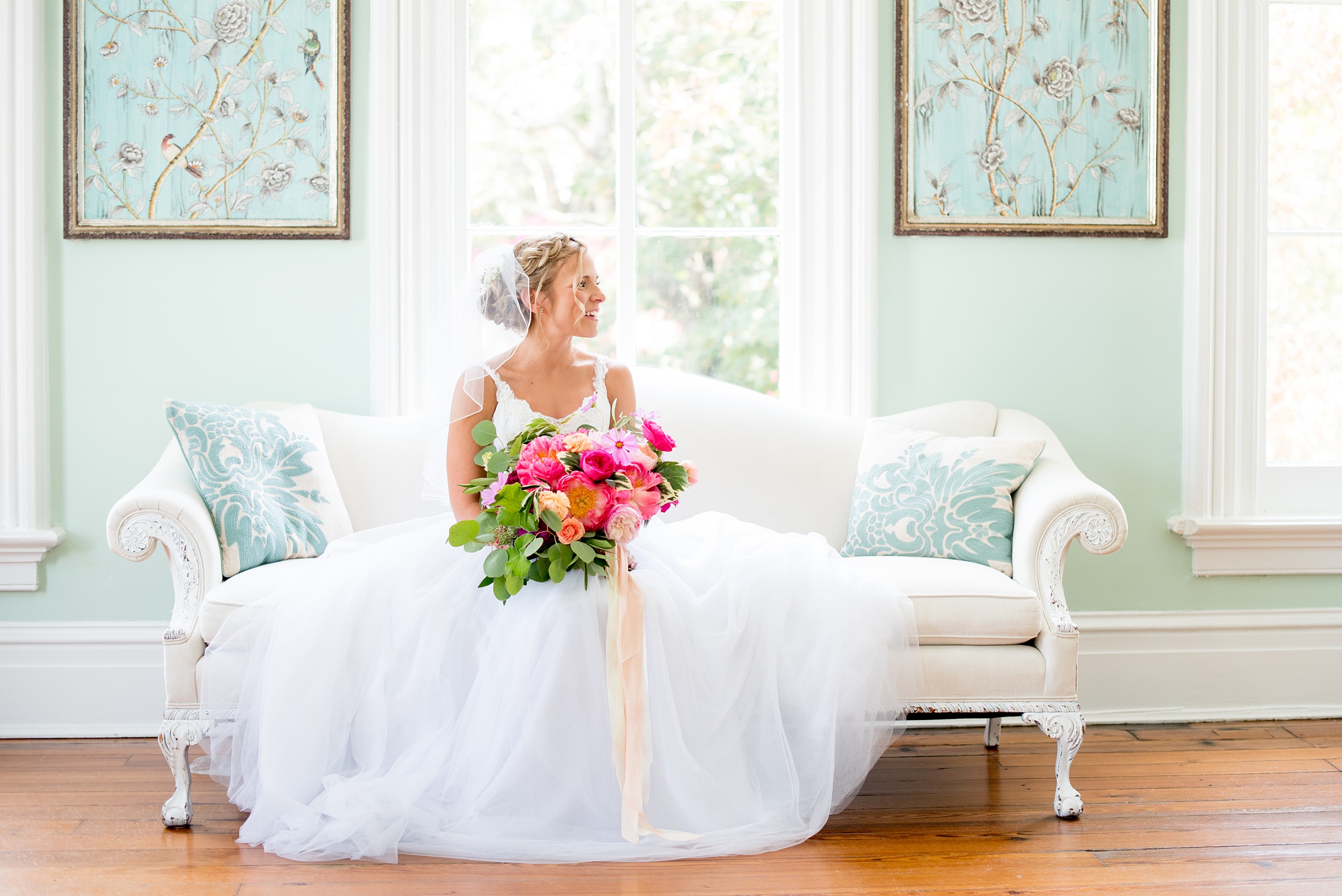 5. You and your partner together
This day wouldn't exist if not for two people who found love and decided to enter into a lifelong commitment. Be sure to capture a photo (if not dozens) of you and your honey as a pair, away from the potential chaos of larger groups of guests. I like to carve out dedicated time in the photography timelines I create for my couples especially for these kinds of photos.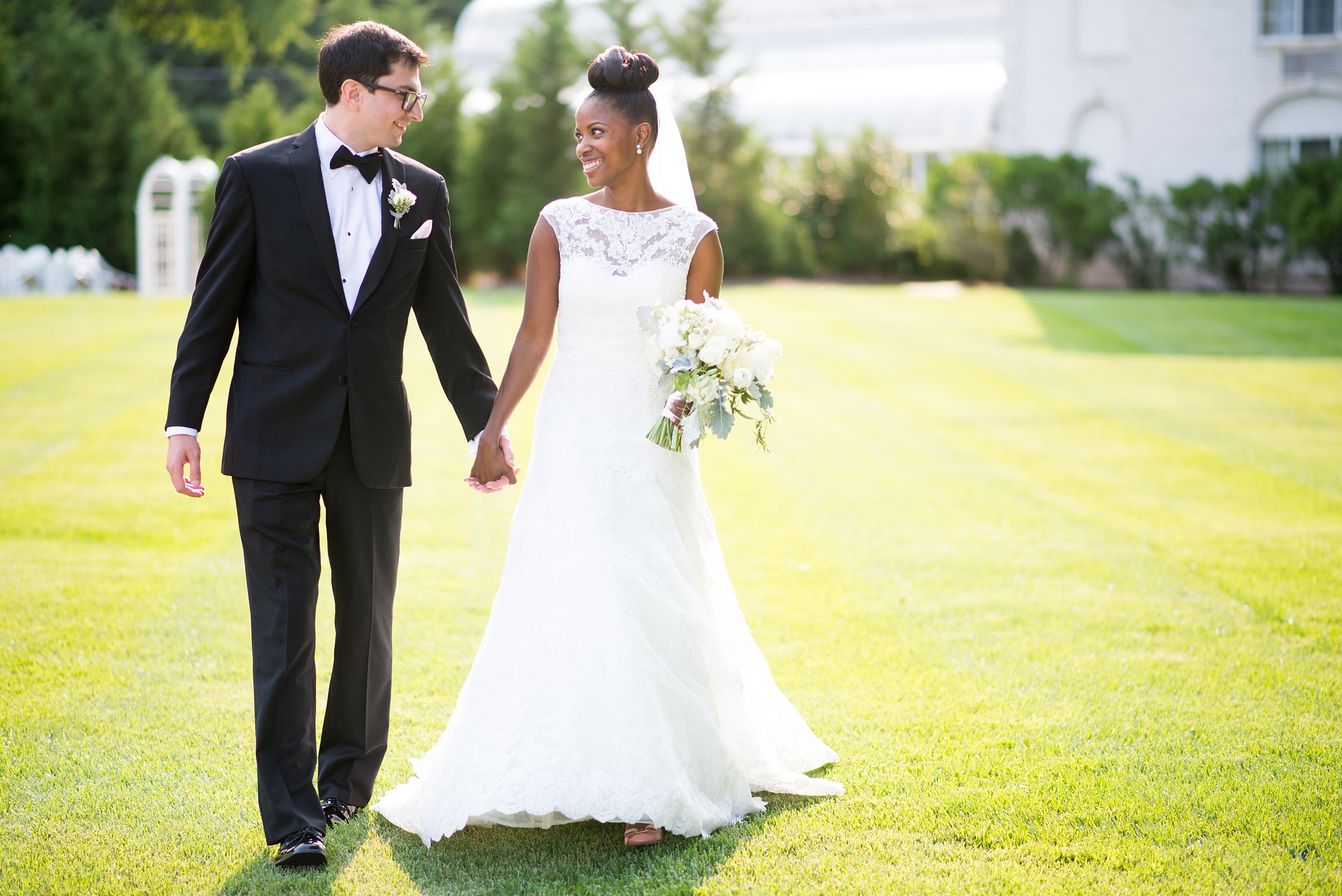 6. Your complete wedding party
If you have a wedding party (or bridal party, as many call it) chances it's compromised of your closest friends. Bridesmaids and groomsmen are some of the most meaningful people in your life. They've been there from your childhood, or perhaps during sleepless nights in college (or maybe nights from college you can't remember!). They've helped plan things before your wedding day, like your bridal shower or bachelor party. Your wedding day is the culmination of their duties in your life thus far. If you only get one photo of your wedding party be sure it's a complete photo with everyone. For additional photos and if time allows, I always split up the bridesmaids with the bride and groomsmen with the groom.
7. Overview of the ceremony
This may seem obvious but you certainly want an overall photo of the ceremony. I love capturing a ceremony from different angles, whether close-ups of the bride, the groom, reactions of the parents in the front row, etc. Yet, in terms of the essential wedding photos every couple needs, I recommend getting an overall shot from the back of the room, looking up the centre of the aisle towards the couple. I'm sure to fill the frame with all the chairs, the setting and the decor.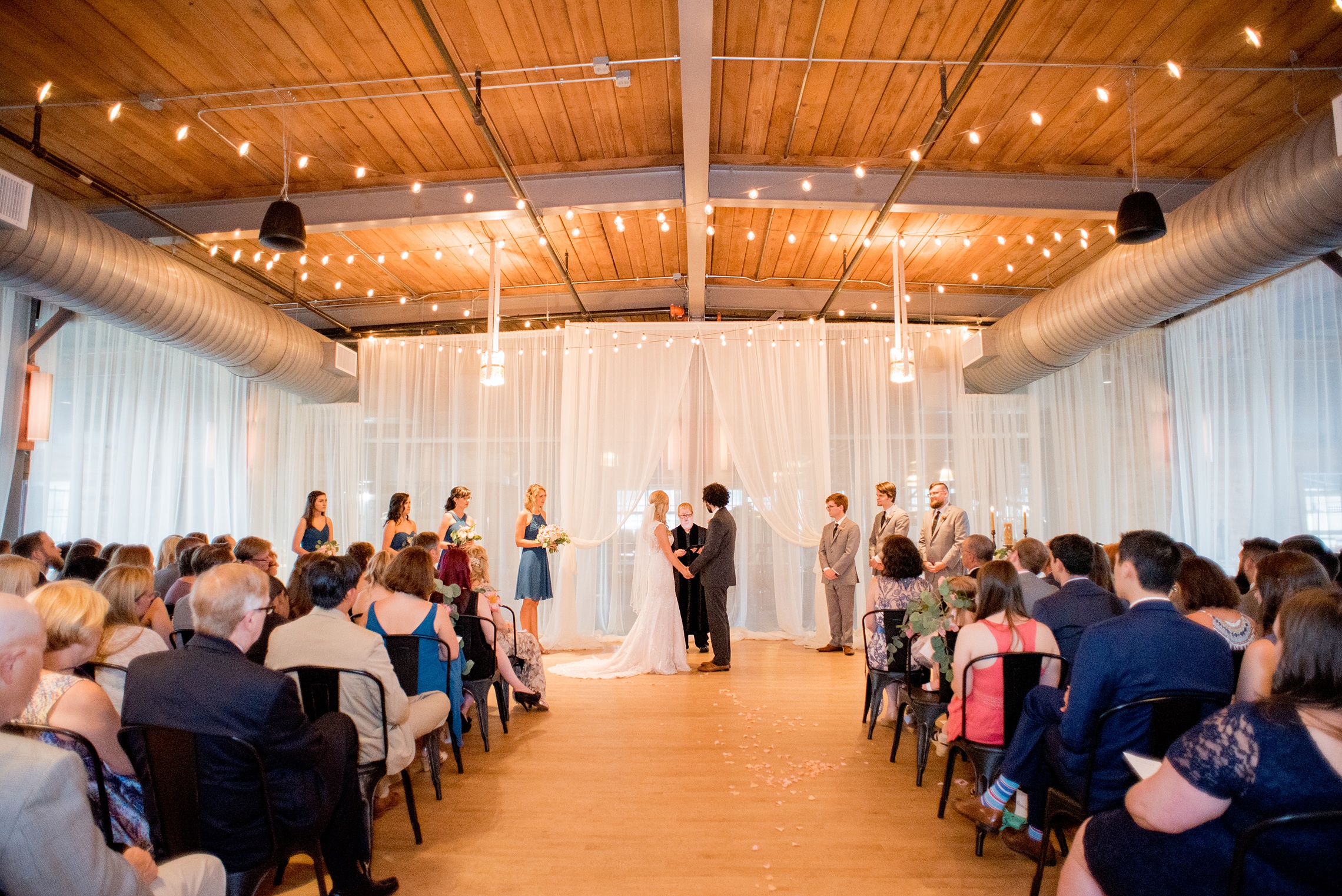 8. VIP: Family
Your family is just as excited as you are for the big day! Everyone has dressed for the occasion and your family members are donning specialty flowers. Boutonnieres and corsages indicate they're VIPs of the day too! If you only get one family photo, make sure it contains these people if they're all present: the happy couple, both sets of parents and grandparents. Include siblings if you have them too. Formal extended family photos are optional!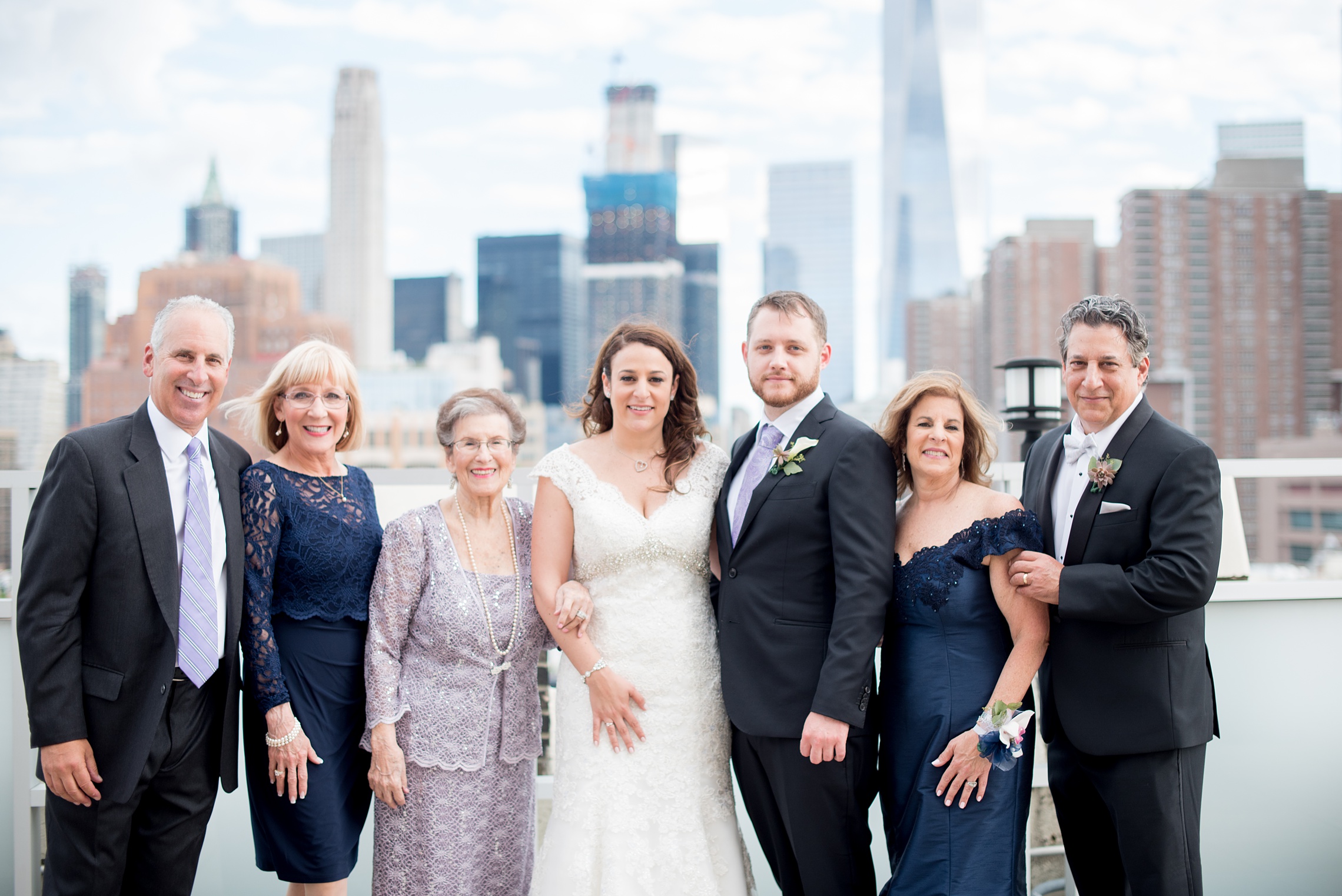 9. Reception space before guests arrive
Be sure your photographer is able to capture your beautiful reception space before guests arrive to sit down. All of your vendors have worked tirelessly to make this space perfect for you. You certainly want it captured! Also, if you want to submit your wedding to a publication to be featured, this is a vital element to be photographed!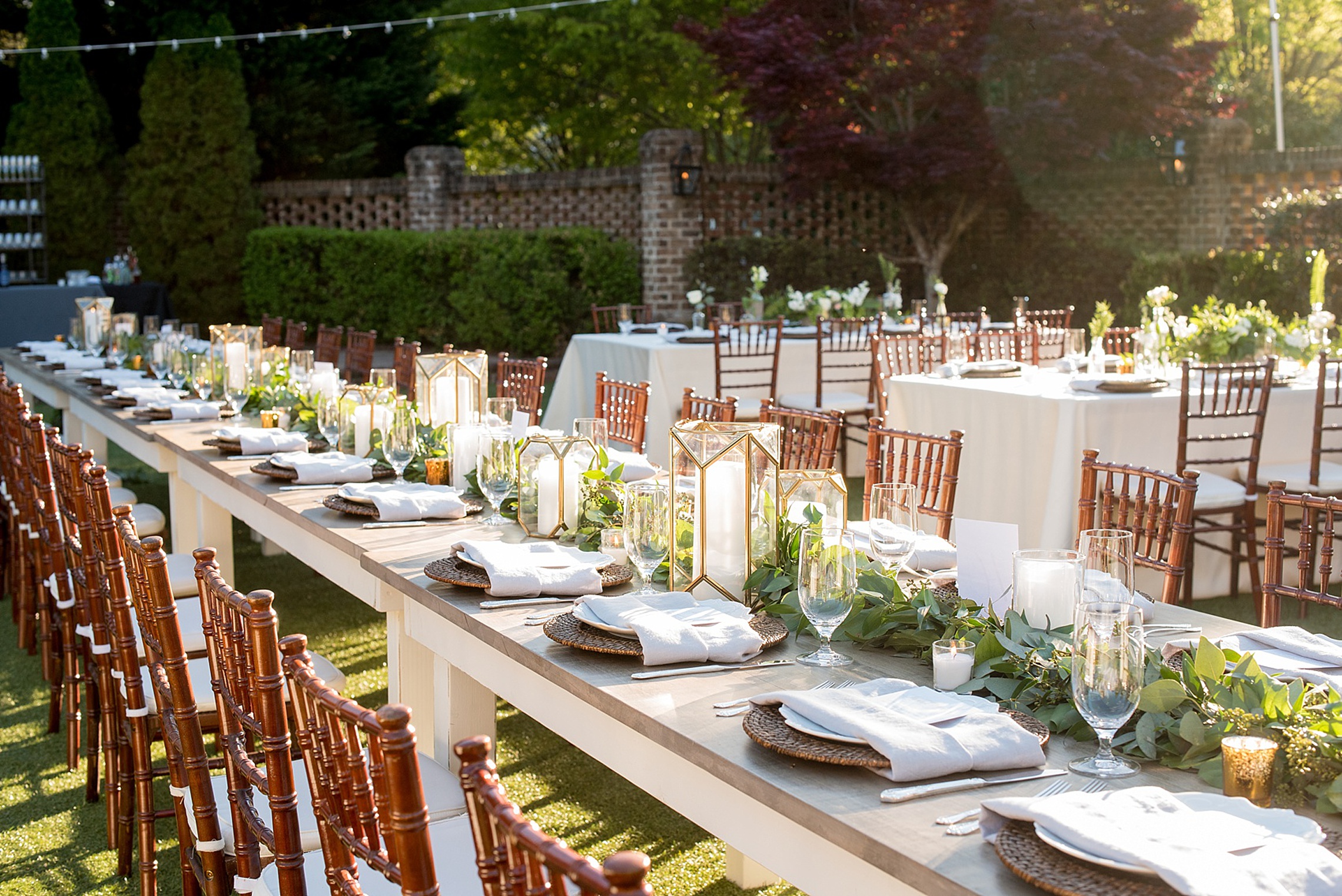 10. Dance floor fun!
One of the reasons your wedding day is so unique is because all of your family and friends are gathered in the one place, for one ultimate happy occasion. How often in your life will that happen? The best visual of the coming together of all your loved ones is usually on the dance floor! Everyone gathers to celebrate your marriage and they usually dance their butts off! I love seeing family dance with the wedding party or a friend offer to dance with grandma for a slow song. Often your photographer won't stay until the end of the reception (I often don't think there's a need for him or her to, unless the couple is doing a special exit). But even if your photographer isn't there for the entirety of the party, make sure they snap some dance floor photos.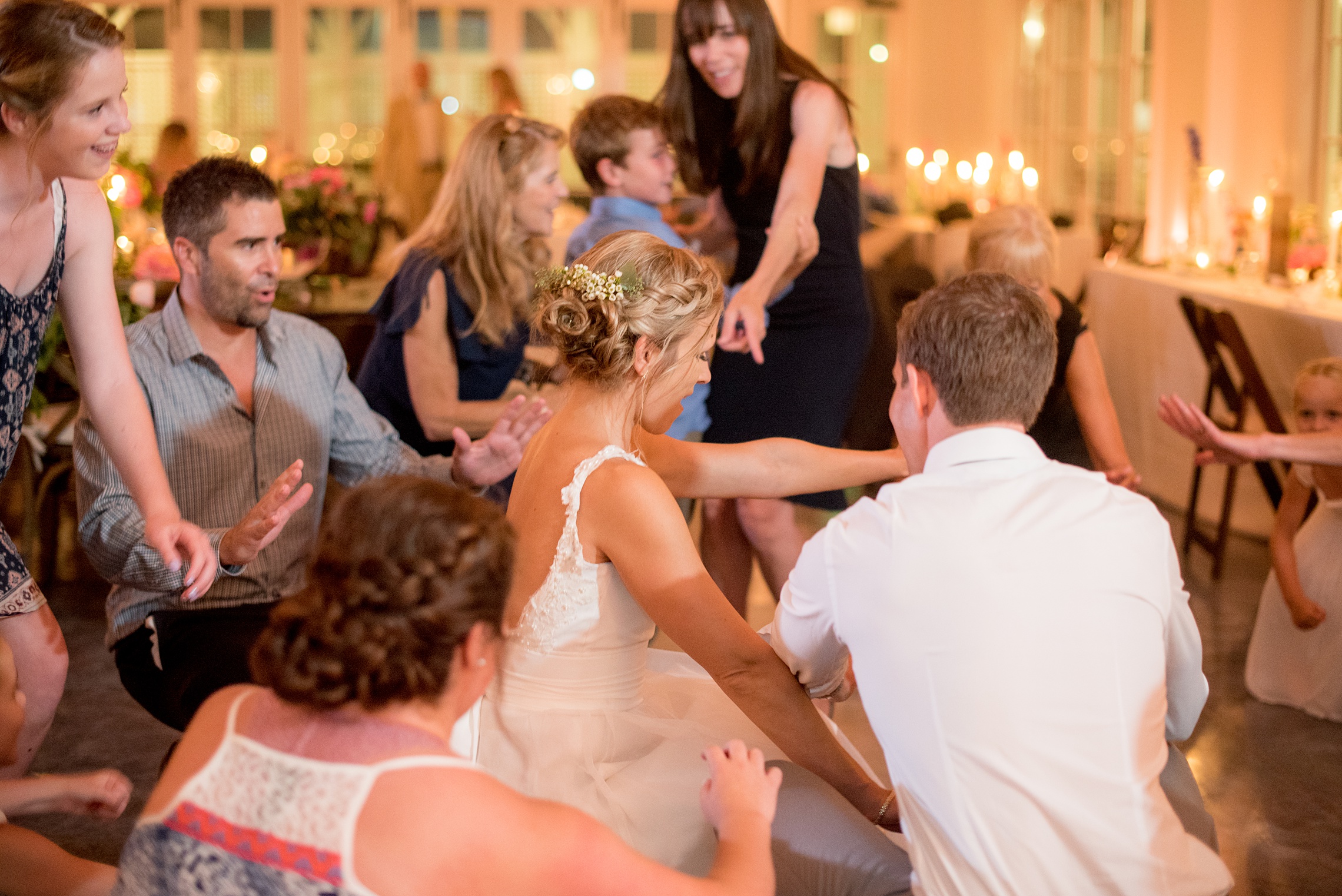 And there you have 10 essential wedding photos you should definitely capture of your big day!
Getting married soon? Also check out:
Like this post? Pin it for later!
Over to you: which of these wedding photos would you treasure the most?