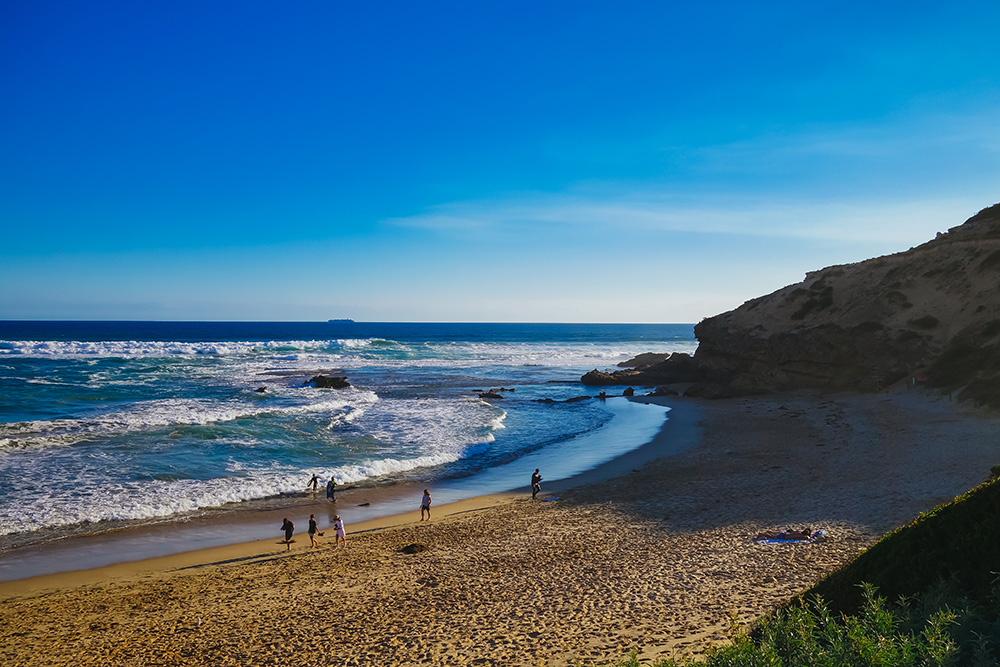 There's no place like home is there? Even though I'm loving every minute of my life as an expat, Melbourne still holds a special place in my heart. I recently flew home for the first time in over a year and spent a delightful few weeks indulging in some of the things I love most about my hometown.
Here are 10 of my favourite things to do in Melbourne:
Drink too much coffee
Coffee is taken seriously in Melbourne. The city prides itself on serving a top-notch brew, making Melbourne the coffee capital of the country. You're not going to be hard-pressed to find a decent flat white here; the coffee is so good almost everywhere that you'll soon find that your caffeine addiction has reached seriously unhealthy levels.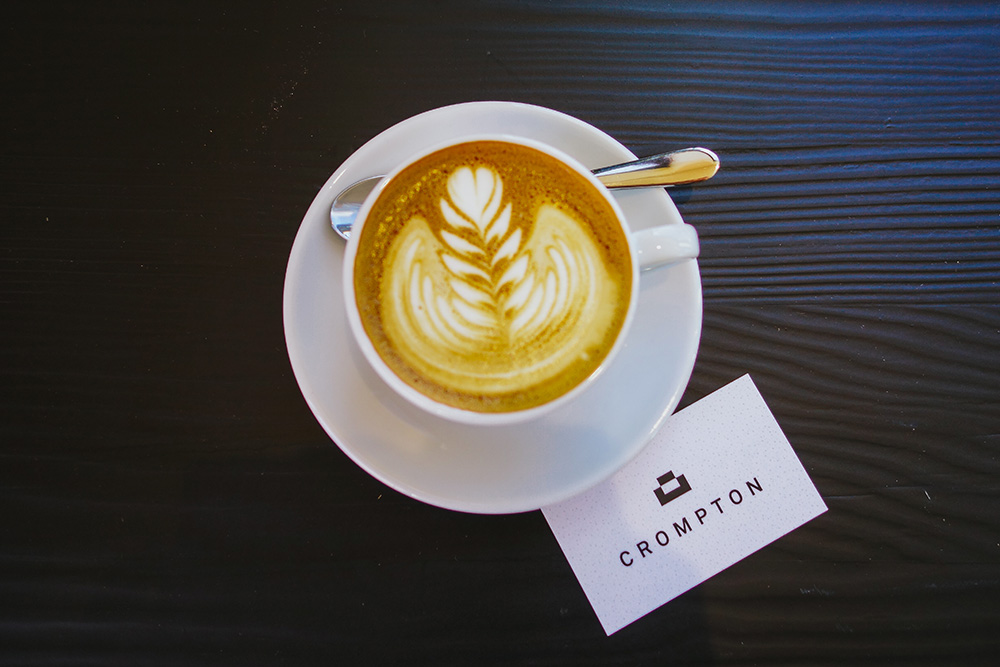 Favourites: Everyday Coffee, Seven Seeds, Brother Baba Budan, Auction Rooms
Brunch
There isn't any other way to start the weekend in Melbourne than with a long, lingering brunch. Cafes around the city are jam-packed all day on the weekends and waiting for a table to enjoy a plate of zataar eggs with chickpea chips, roasted eggplant, pomegranate, sumac yoghurt and mint (pictured below) is not uncommon. You can see why.
Favourites: Archie's All Day (above), Crompton Coffee, Bluebird Espresso
Street art
Melbourne is known as one of the great street art capitals of the world, which has created a vibrant urban culture. Many city laneways are covered in bright art and it's great fun to discover the city's hidden pockets full of colour.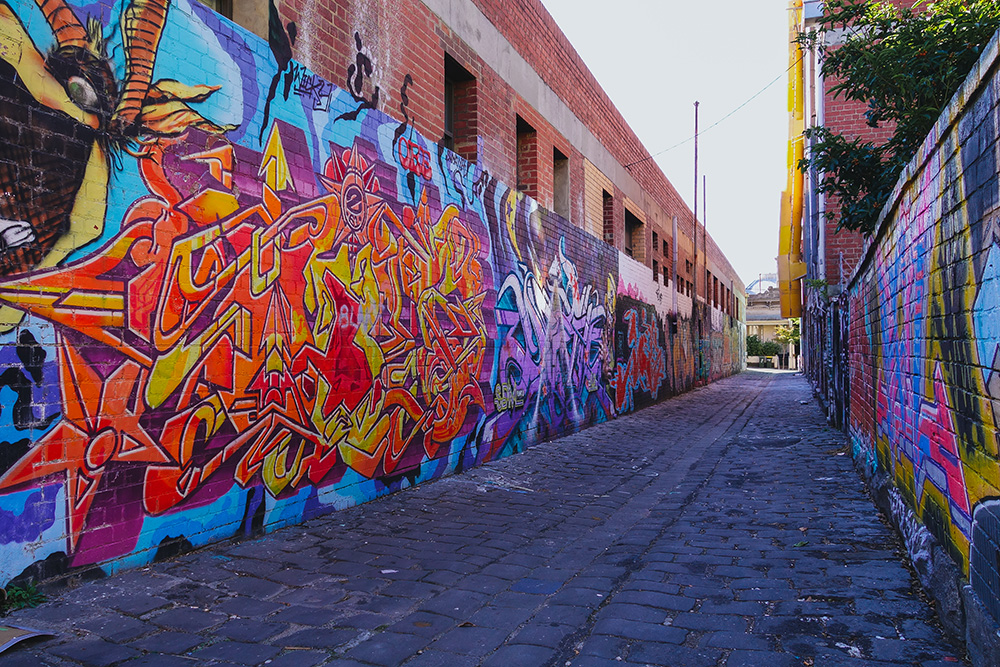 Best laneways: Hosier Lane, Union Lane, ACDC Lane
Get out of the city: Mornington Peninsula
Only an hour from the city, you'll find some of the most beautiful beaches in the state. While the bay side of the peninsula offers sheltered, calm and shallow beaches, the ocean side is rugged, rough and ideal for surfers. This region is a popular spot for holiday-makers looking to escape the city and is also home to some of the best produce in the state.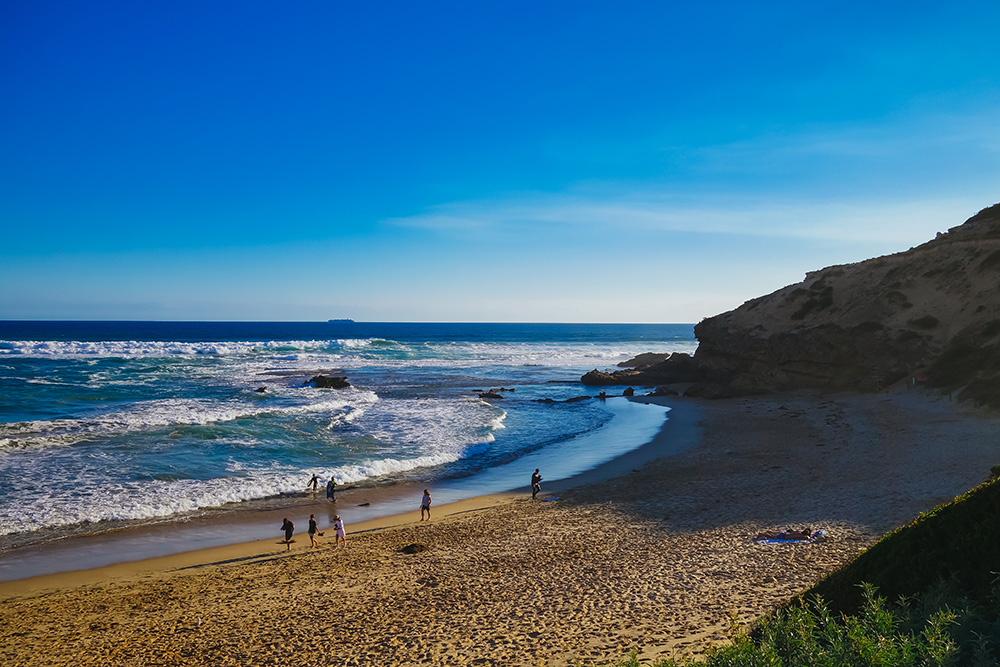 Favourites: Dee's Kitchen, Peninsula Hot Springs, Somers General Store
Explore hipster Fitzroy
One of Melbourne's funkiest neighbourhoods is Fitzroy. This is my old neighbourhood when I lived in Australia and I am still in love with it. The streets are lined with cool shops selling records, small designer labels and the food on offer is some of the best in Melbourne.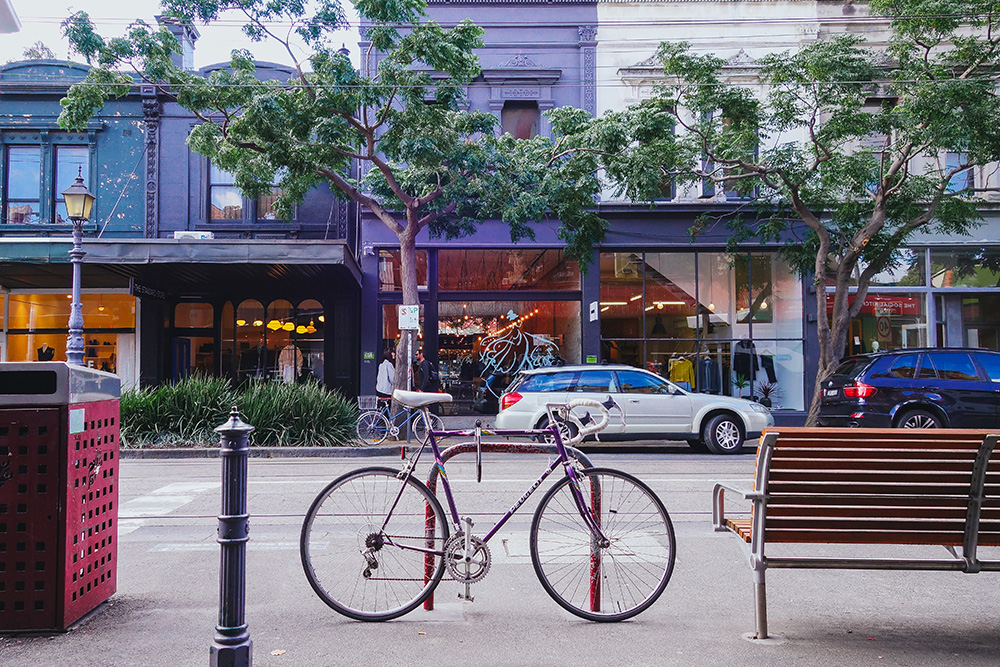 Favourite streets: Smith Street, Gertrude Street, Brunswick Street
Favourite eats: Añada, Ladro, Lazerpig
Favourite shops: Vasette, Northside Records, Aēsop
Get out of the city: Yarra Valley
Only an hour from Melbourne, winding roads through rolling hills deliver you to the Yarra Valley, one of the world's greatest food and wine regions.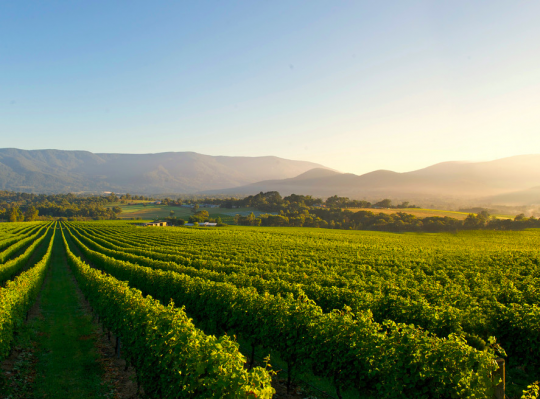 Favourites: Innocent Bystander, Tarra Warra Estate,
Picnic in the park
Relaxing in one of Melbourne's beautiful, manicured parks is a lovely way to while away an afternoon in the warmer months. Pack a picnic and a good book.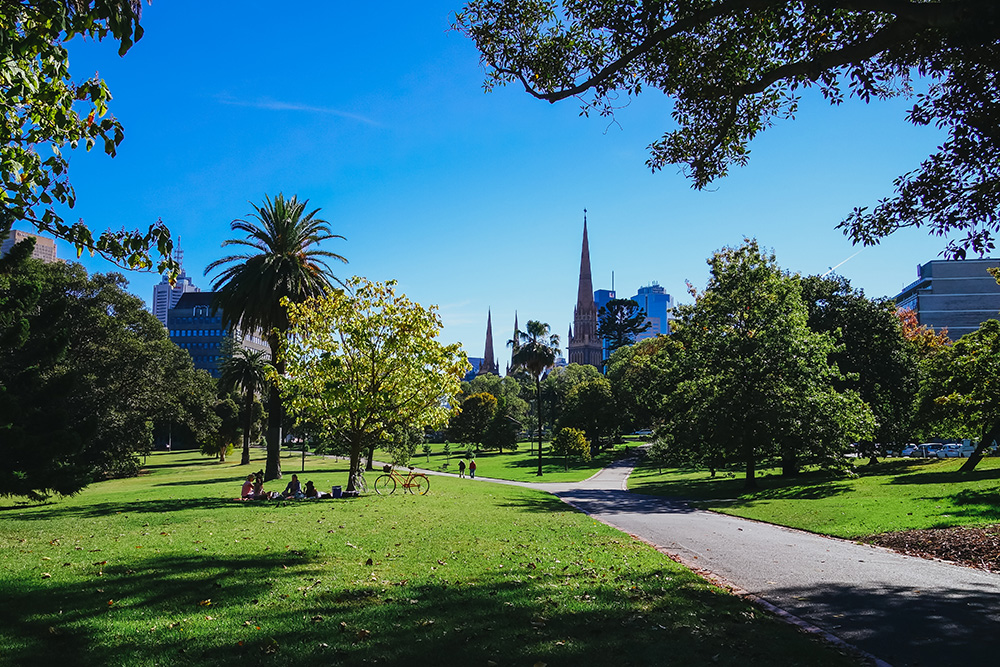 Favourites: Fitzroy Gardens (above), Royal Botanic Gardens
Go to a gig in a backyard
For an intimate alternative to a busy music venue, why not go to a gig in a Melbourne backyard instead? Parlour Gigs is a new venture that aims to connect musicians with locals, facilitating the organisation of a house concert. This makes for one pretty special night. Pictured below is the soulful and fierce Thelma Plum performing in an inner-city Melbourne garden.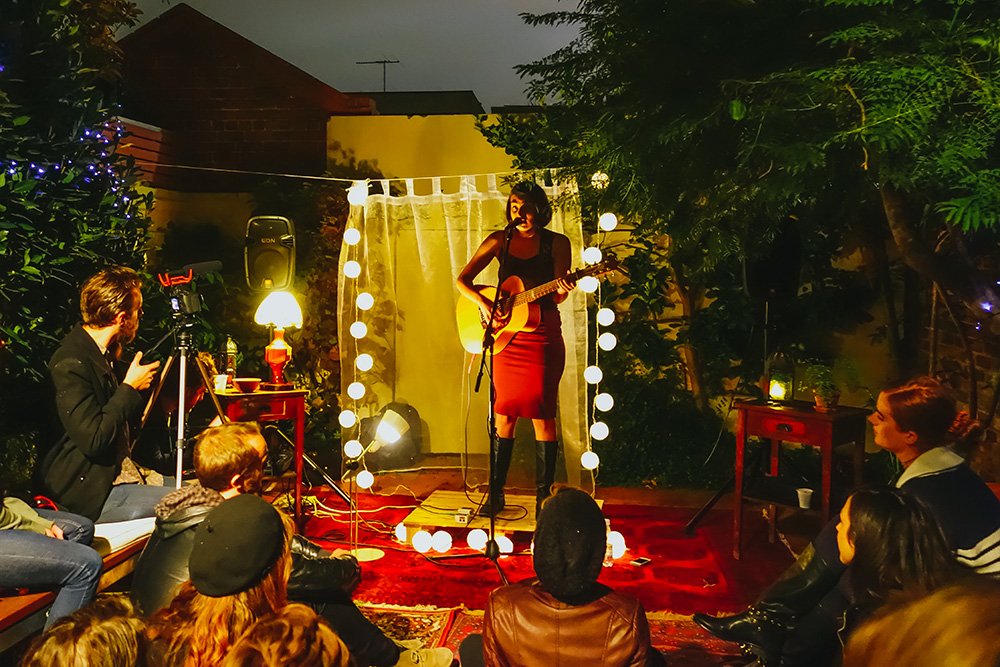 Information: Parlour Gigs
Eat food from around the world
Melbourne is exceptionally multicultural, with over 140 different nationalities represented. As a result, the city is home to one of the best mixes of international cuisine in the world. Foodies are in their element in Melbourne. Within the inner-city, whole streets are dedicated to different types of cuisine. If I'm craving Vietnamese food, I'll head to Melbourne's Little-Saigon on Victoria Street in Richmond; if I feel like Italian fare, I'll be sure to head to Lygon Street in Carlton; or if I want Lebanese, Sydney Road in Brunswick is the place to go. Spoilt for choice!
Favourites: I Love Pho, Chin Chin, YU-U, Belle's Hot Chicken
Have a drink on a rooftop bar
Melbourne has many rooftop bars offering spectacular views over the city. There's almost no place better to be on a balmy summer evening gazing out into the glowing wash of the setting sun.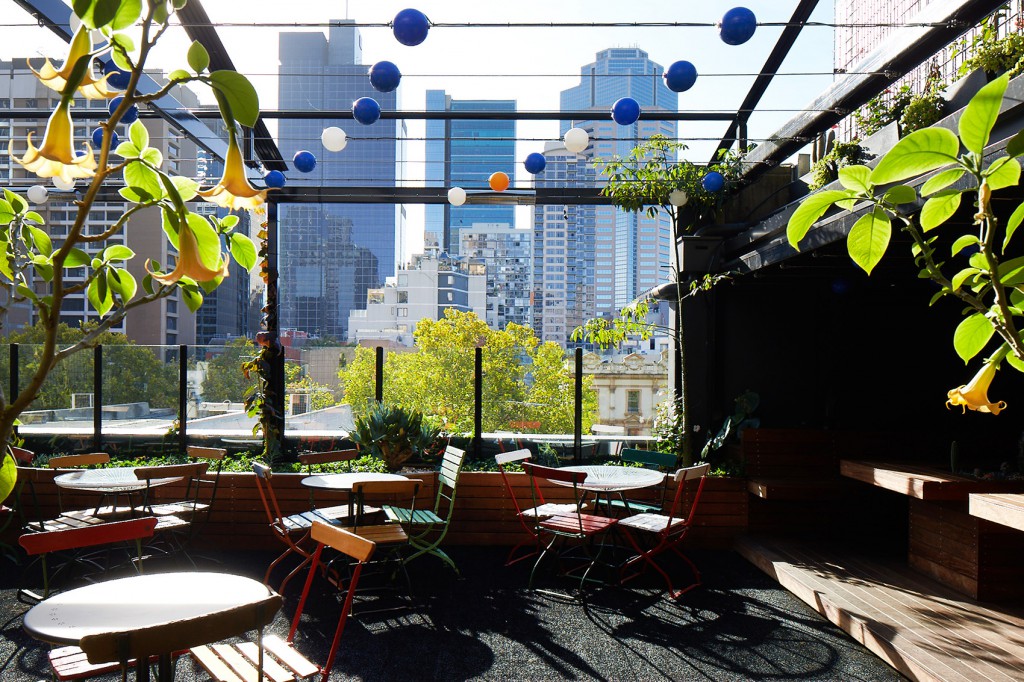 Favourites: The Red Hummingbird, Rooftop Cinema and Bar, Loop Roof
Have you been to Melbourne and have I missed something? What are some of your favourite things to do? Share in the comments below!