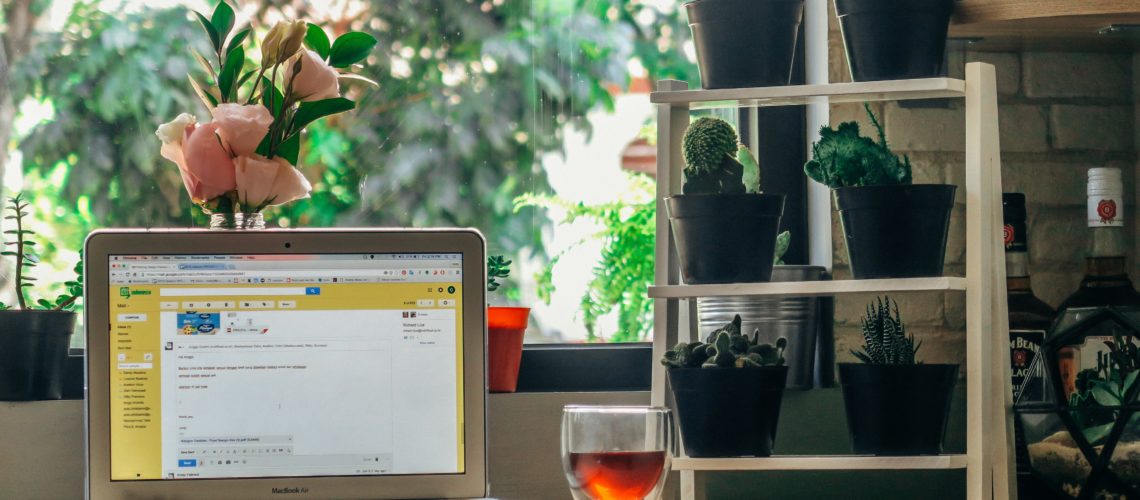 Even if you've lived abroad before, Korea can often feel like a whole new world. Since it favors its own local businesses over foreign competition like Uber or Google Maps, everything you're comfortable with is pretty much out the window. You'll also encounter quite a number of cultural differences, especially if you've never traveled or lived in Asia before. To help with this transition, there are quite a few places on the Internet that make life exponentially easier. We gathered some of the best websites for expats in Korea to help you settle in.
The best websites for expats in Korea:
Eat Your Kimchi is one of the original expats in Korea blogs and vlogs. In the beginning, it featured Simon and Martina, a couple from Canada, as they navigated being ESL teachers in a nearby city to Seoul. Now, the couple has long since quit their teaching jobs, created a company, and then moved to Japan. However, you'll find many of their older videos useful for learning about the culture, especially from the point of view of a westerner.
Other great expat websites are My Korean Husband, and Dom and Hyo
Waygook (foreigner in Korean) is the Holy Grail of expat life in Korea. Got a brand new ESL textbook and don't know what to do? It has whole threads dedicated to lesson plans and supplementary advice. Wondering how to submit taxes or figure out paperwork? A simple search will give you years of information and personal experience. Want to commiserate with other foreigners when the cultural differences get to be too much (as they certainly will at one point)? I spent an hour on the ranting thread after dealing with my apartment flooding one summer.
Related: 10 Weird Things That Happen When You Become an Expat in Korea
iHerb is amazing if you're health conscious. While you can get some of the more common ingredients, such as coconut oil, in bigger stores like E-mart and Lotte Mart, it's often much cheaper on iHerb. I order everything from all-purpose cleaner to protein powder and more on this site. Shipping is pretty quick and free if you order a certain amount. Plus you can easily get 5% and 10% back on each order.
For everything else shopping related, head right to Gmarket. They used to compare it to eBay, but I'd say it's more like Amazon nowadays. I've ordered everything from lasagna noodles to winter boots to a new rug off Gmarket. The best is that shipping is usually free and since Korea is a relatively small country, you can sometimes order in the morning and receive your package in the afternoon. The longest I ever waited for a package was maybe a week.
Keep in mind that even on the English version of the site, you'll still have to do quite a bit of translating. I always recommend learning Hangul so at the very least you can type the characters into a translator. Also, you can't use a normal debit card (whether it's your home country's or Korean one). You'll have to use a credit card or set-up a transfer with your Korean bank account.
Shopping in Korea can be bleak, to say the least. Your top options are H&M, Uniqlo, and the occasional oversized shirt that's just big enough to fit. While Asos can feel like the Wild West of online shopping, it's one of the few online places that ships to Korea for free. Just be careful to not go over $150 USD or else you'll have to pay import taxes.
Of course, the ultimate best of all the websites for expats in Korea is Facebook! There are so many groups for expats, you'll find any answer within a day. The best is that most areas have their own group, so you can get location-specific information. As soon as you know where you'll be living, simply search your city name + "waygooks," "expats," or "foreigners" and something should pop up. Heck, if you need legal advice, there's a whole group dedicated to helping foreigners with legalities.
To get you started, check out: OinK (Only in Korea), Expat Women in Korea, LoFT (Legal Office for Foreign Teachers)
And there you have it! These are the websites I used frequently during my two years in Korea and ones I've already been using to plan my return.
Looking for more posts about Korea? Read these next:
Like this post? Pin it for later!
If you're an expat in Korea, what websites do you use the most?