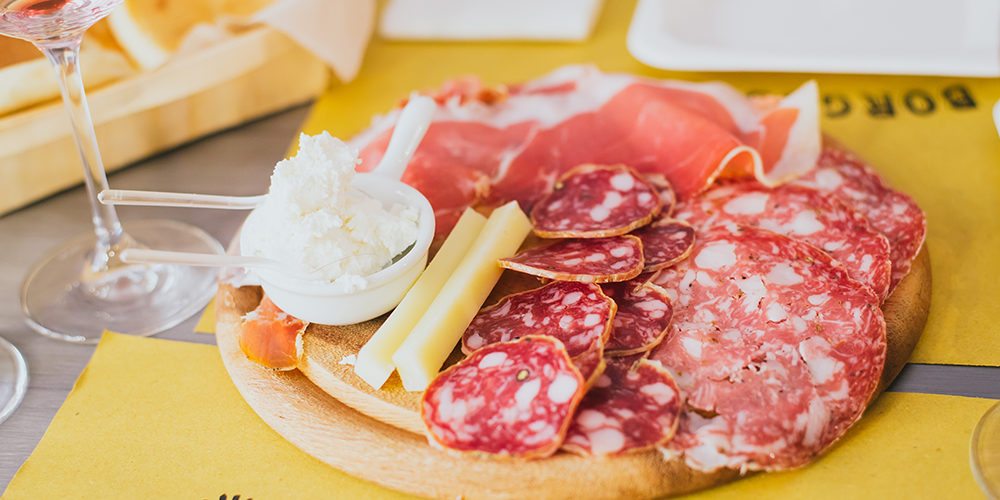 With only a few days in Bologna, I was keen to make eating my priority, as usual. Known as being the foodie capital of northern Italy, Bologna is heaven for those who love to eat (like me), earning it the nickname of 'La Grassa', or 'the fat one'. It's here in Bologna that you'll discover the birthplace of ragù Bolognese, mortadella, some of the best pasta in Italy — tortellini and tagliatelle being the most highly prized here — and a rich selection of cured meats, Parmigiano cheese, olive oils and balsamic vinegars. I made sure that I packed as much deliciousness as I could into my (too) few days in Bologna. Here's a look at what I ate.
Osteria dell'Orsa
After dropping our bags off at our hotel (it was a little too early for check-in), we were ravenous from our journey from Berlin and our mouths were watering in anticipation of the delights that awaited us in this city. We headed directly to Osteria dell'Orsa for lunch, a buzzing local place popular with students with big communal tables and cheap, delicious fare. We ate plates of tagliatelli ragù with a carafe of Sangiovese and then ordered panna cotta with berries and espressos for dessert.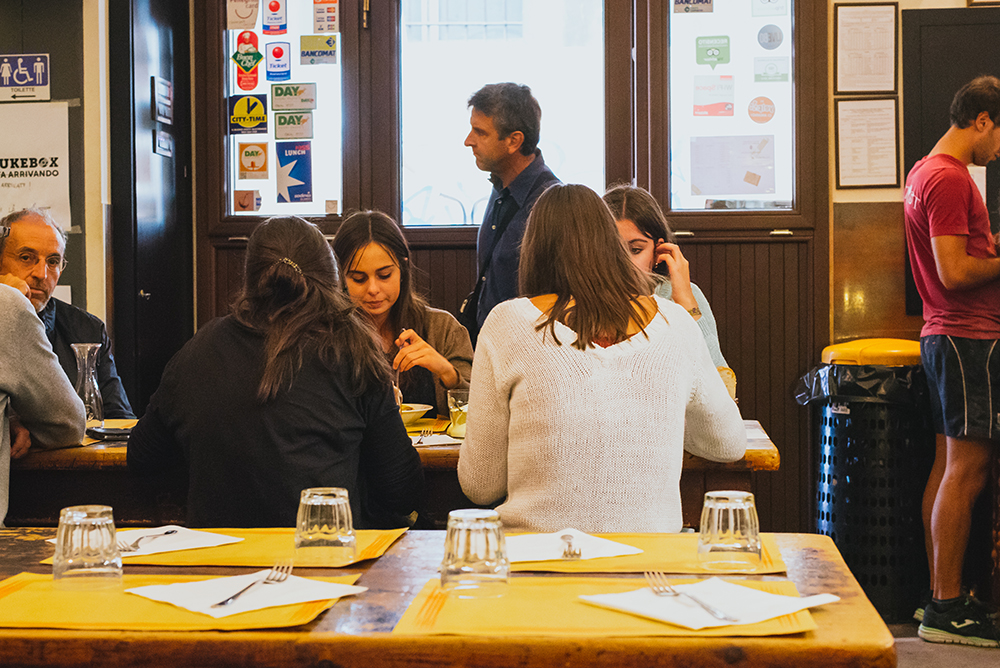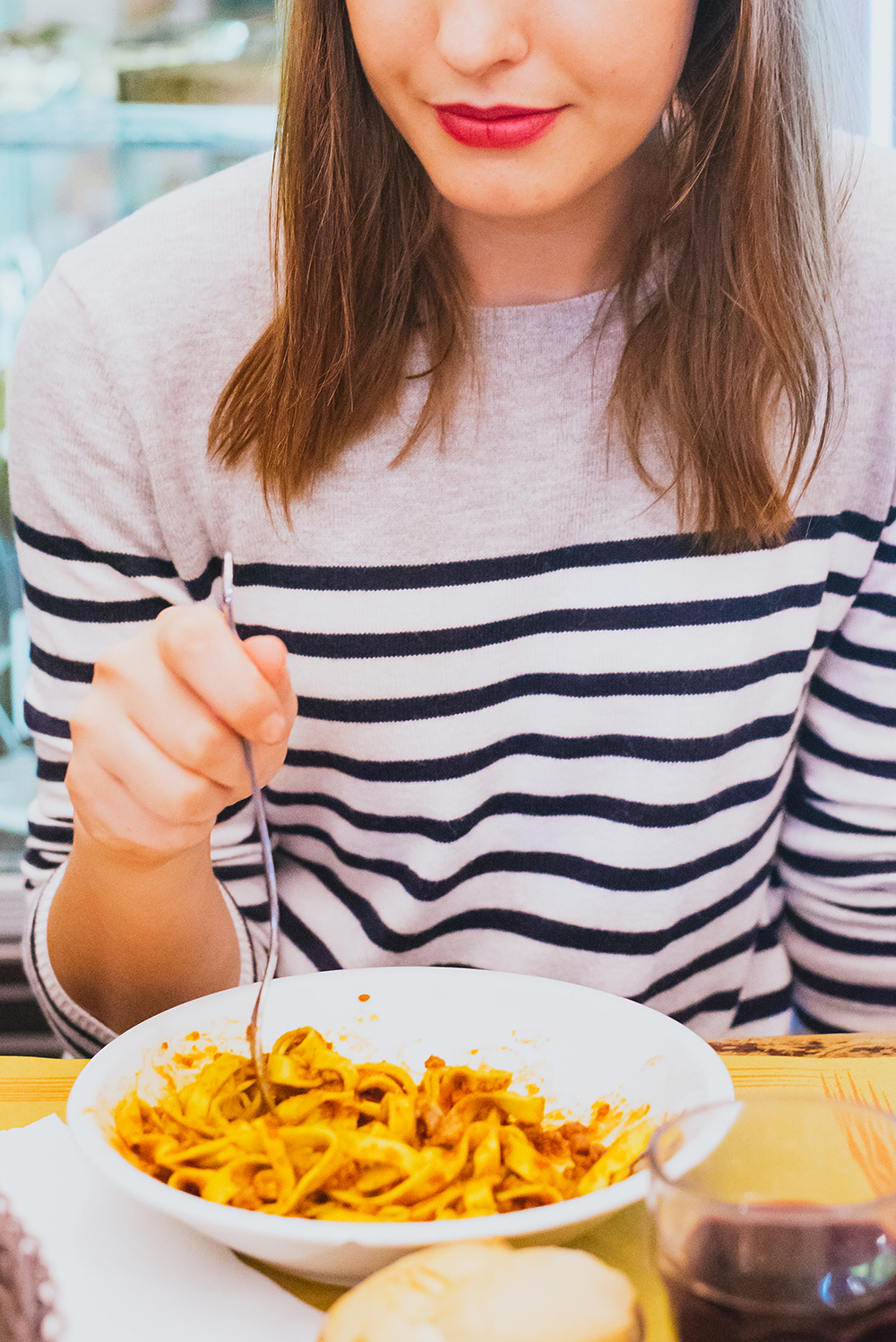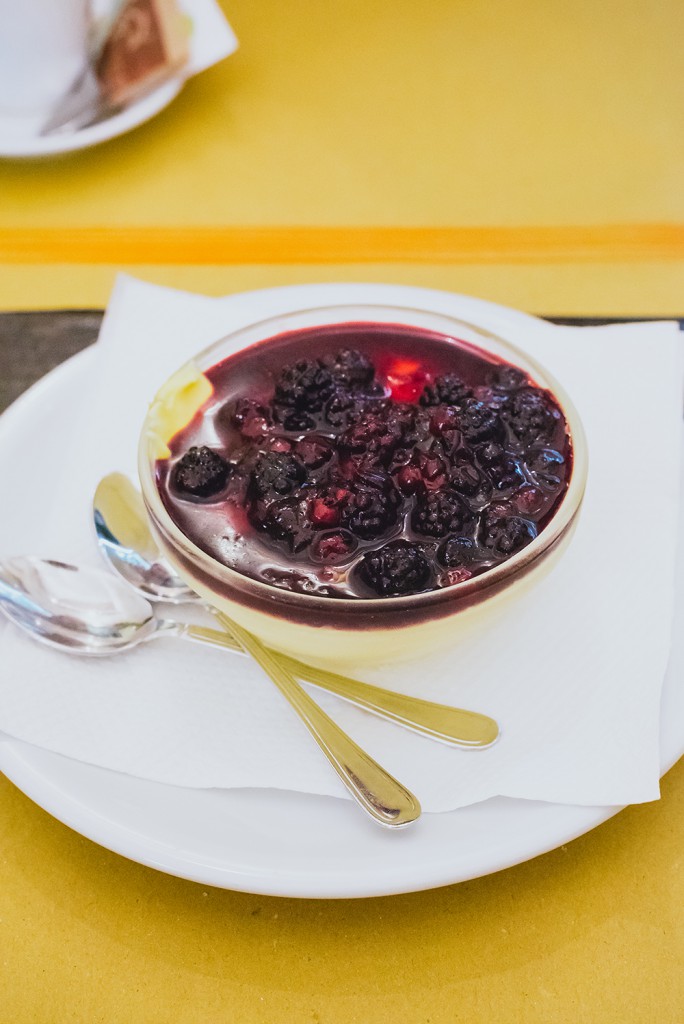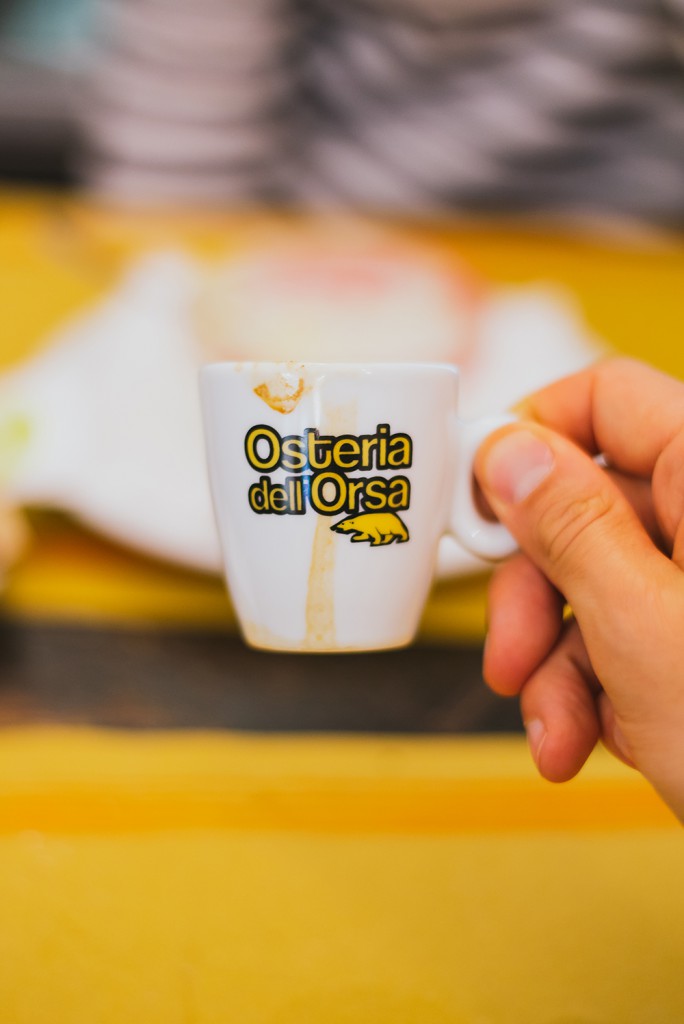 Location: 1 Via Mentana, Bologna
Borgo 979
Another great lunch spot we found was Borgo 979, a specialty food shop that is all about simple, quality ingredients. Paired with lovely local wines, this cosy delicatessen specialises in serving cured meat and cheese boards, making it a great option for a casual lunch. The host was so wonderfully enthusiastic, hospitable and passionate about his produce and was kind enough to explain everything to us in broken English. We shared a board of local cheeses and meats from the hills surrounding Bologna as well as some tigelle, a thin, traditional bread from the Emilia-Romagna region.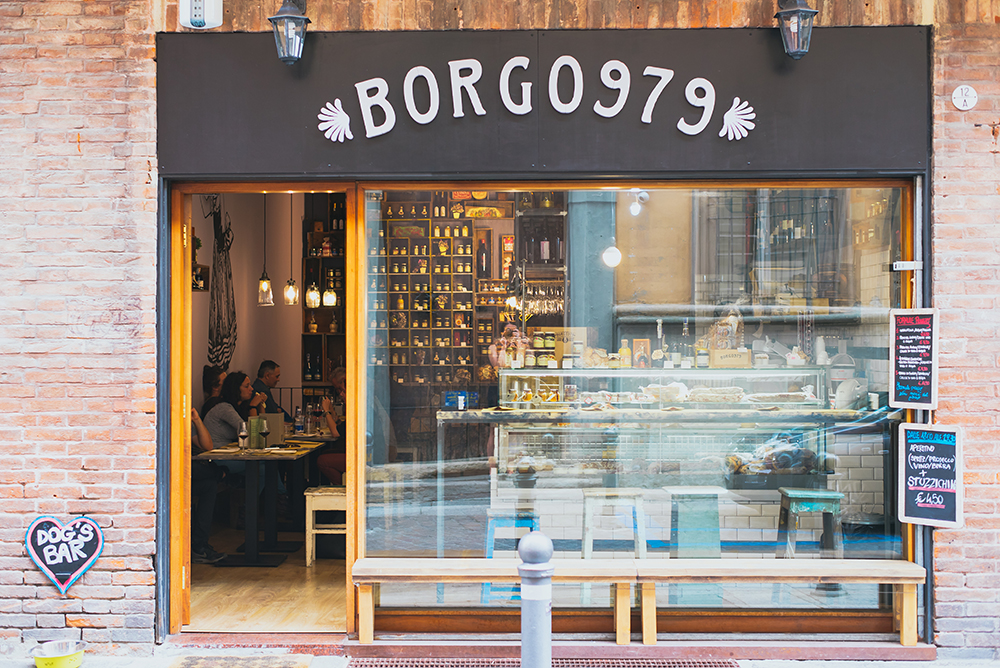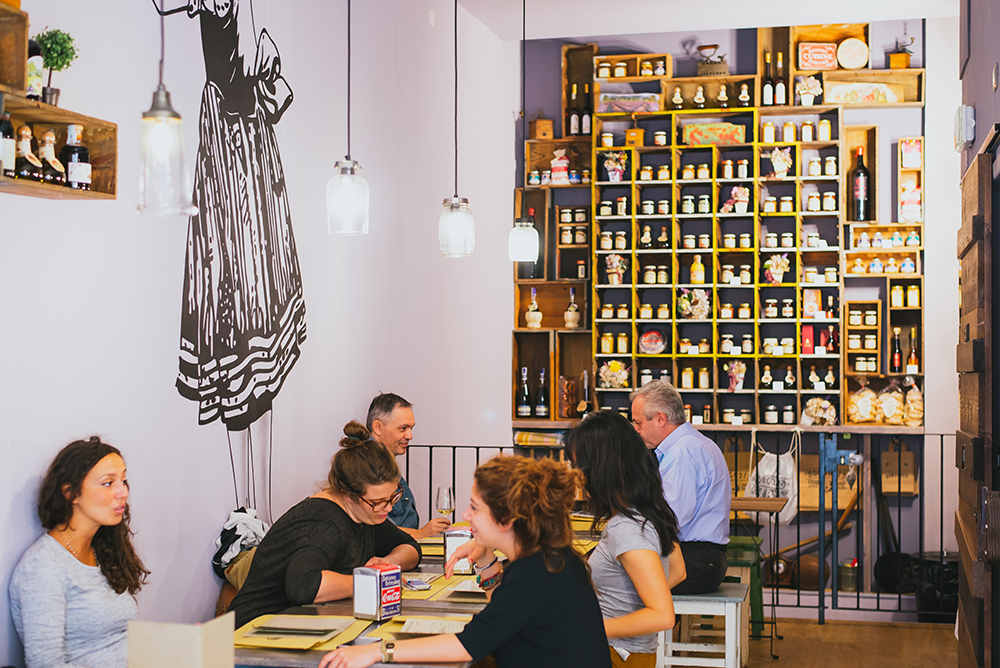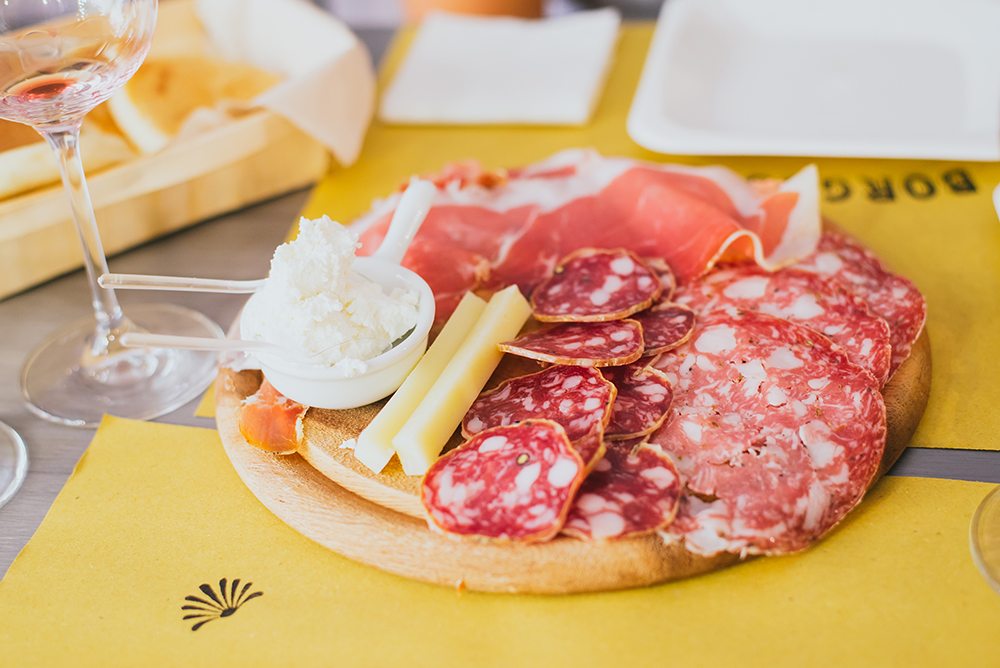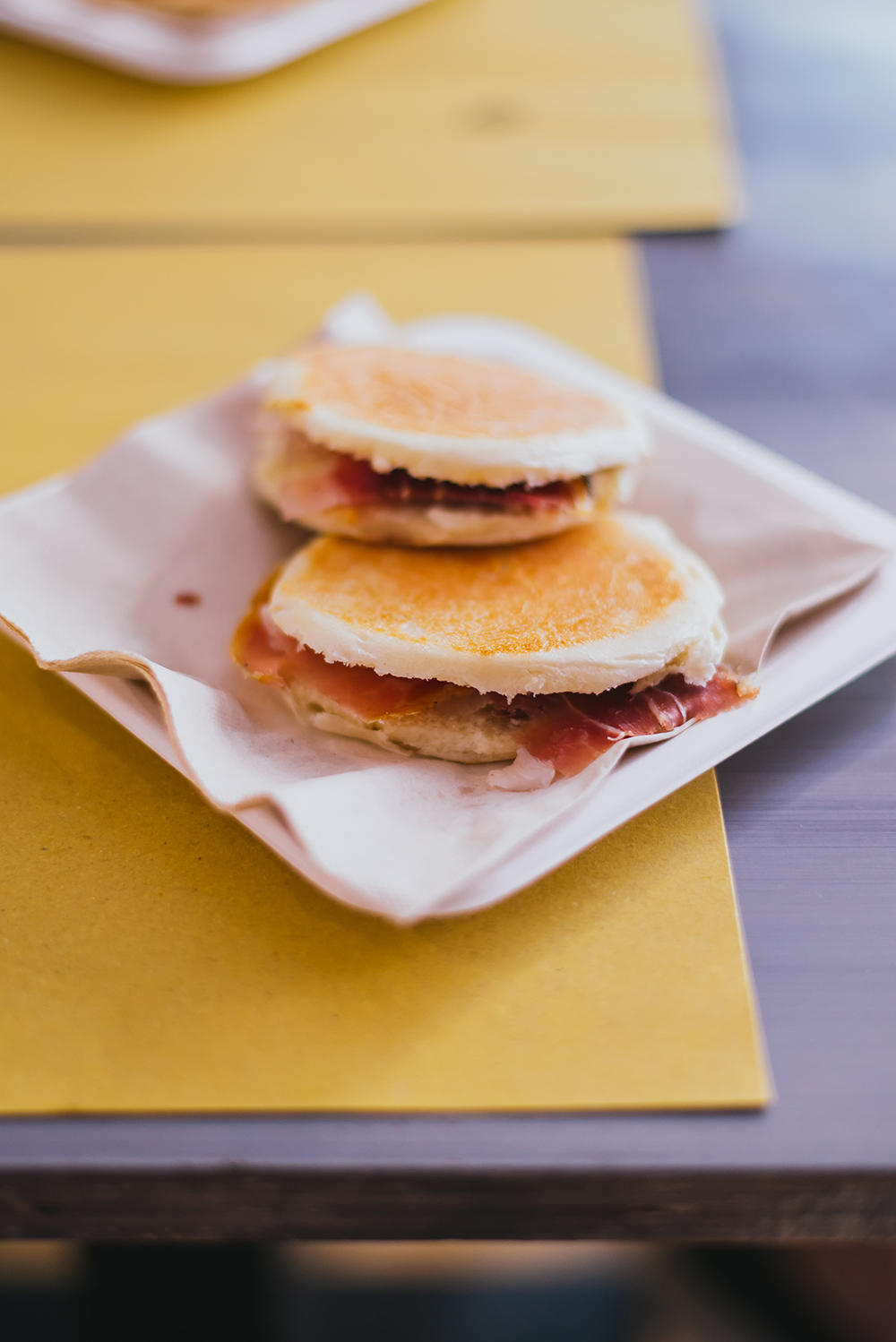 Location: 12 Via Goito, Bologna
Trattoria Serghei
Trattoria Serghei is a quiet, family-run, local trattoria that we happened upon on while we wandered around the quiet, colourful lanes after lunch at Osteria dell'Orsa and we made a booking in advance for dinner that evening. It's a tiny place with only a few tables and the wood-panelled interior made it a cosy spot for a romantic dinner. You know you've found an authentic restaurant when you spot the Italian mama, Mrs Ida, cooking over the hot stove in the kitchen! For the primo course, we both had tortellini, one with gorgonzola and sage butter the other with spinach and ricotta. I was so full I couldn't eat the secondi course, but of course Ben had room for a roasted pork shank. The food and the atmosphere were beautifully warming and comforting.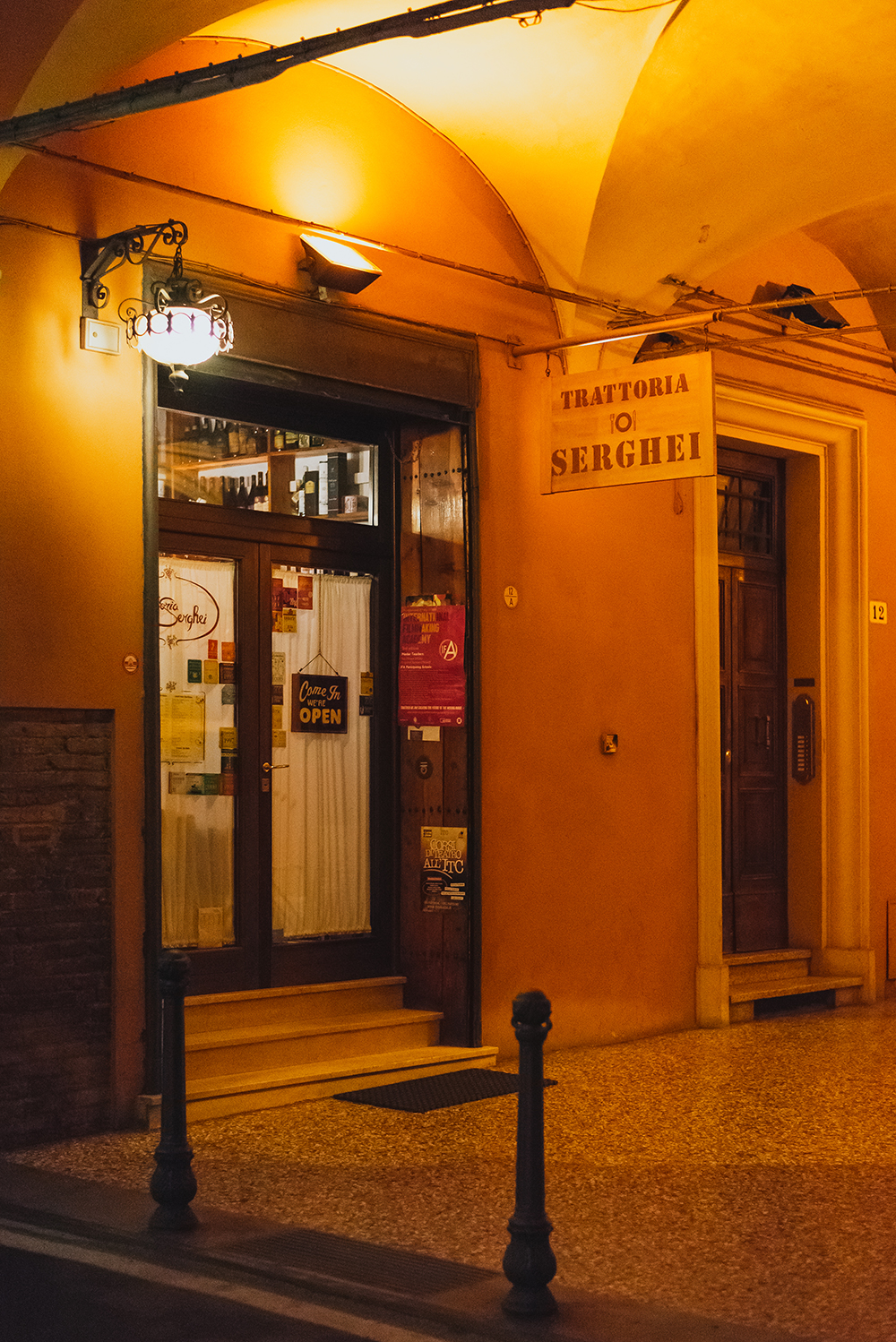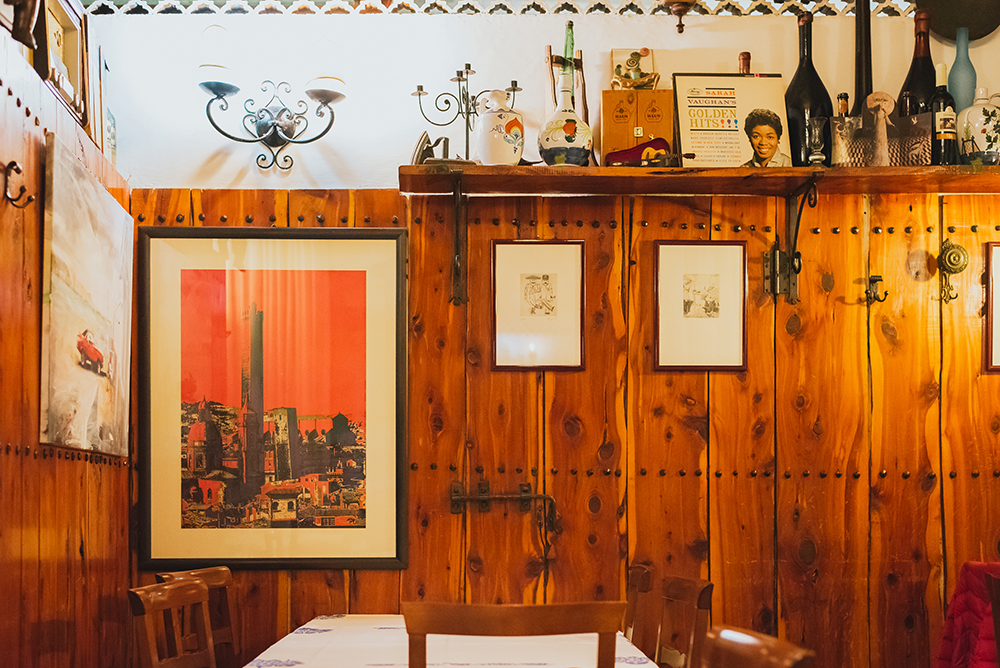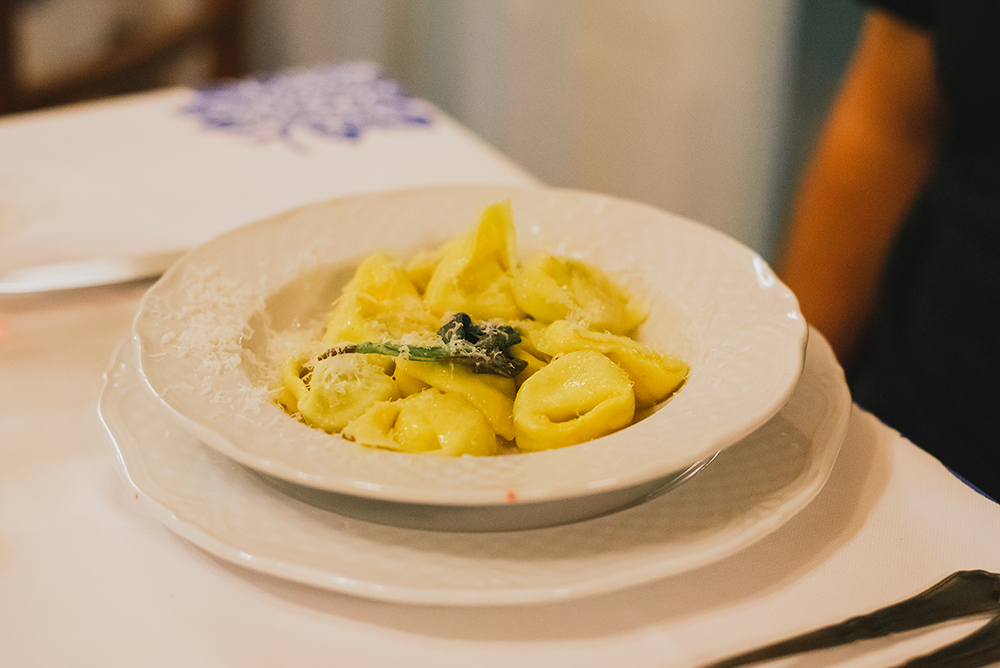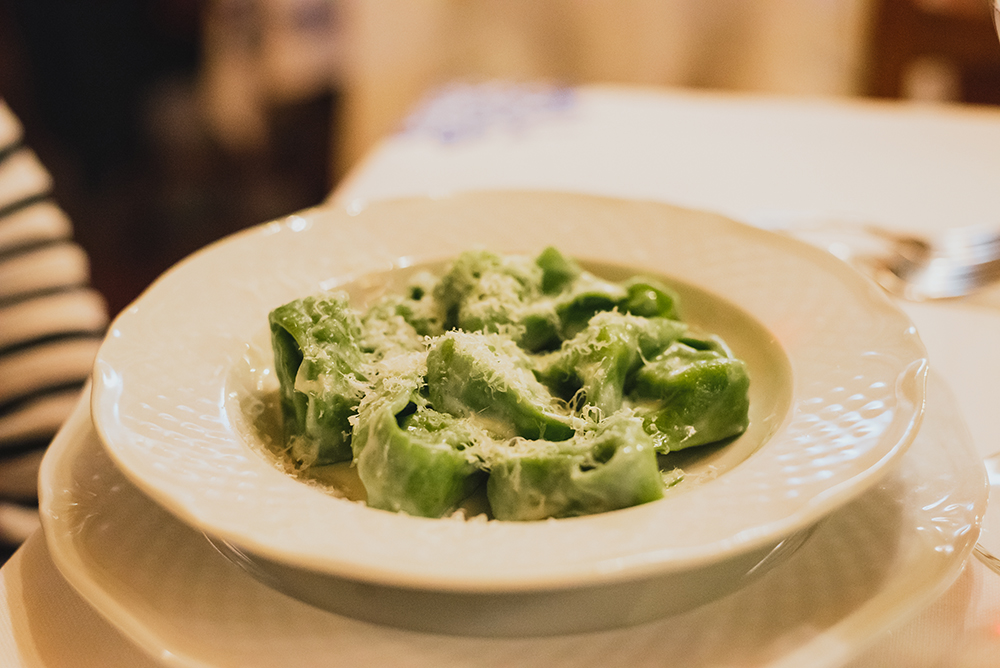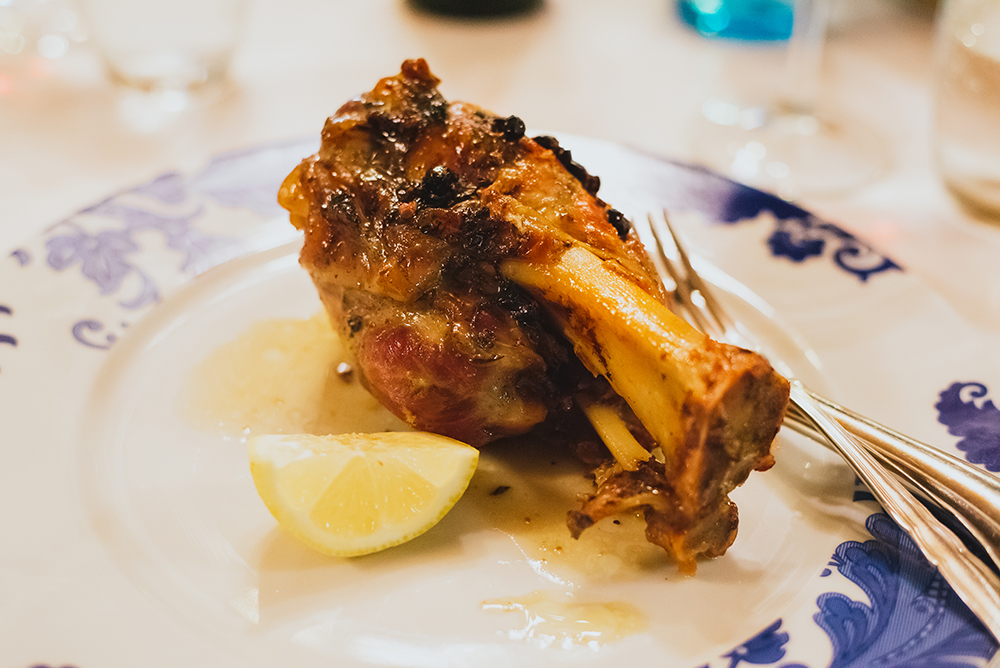 Marsalino
Marsalino is a lovely little osteria that we went to a couple of times before dinner for an aperitivo of Lambrusco, a local favourite, or a campari. Of course, in Italy, you'll also get a plate of little snacks to eat while you sip on your drink. Dinner is also served here with a focus on regional ingredients, although we just had drinks before heading to Trattoria Serghei. I loved the vibe of this little, intimate place!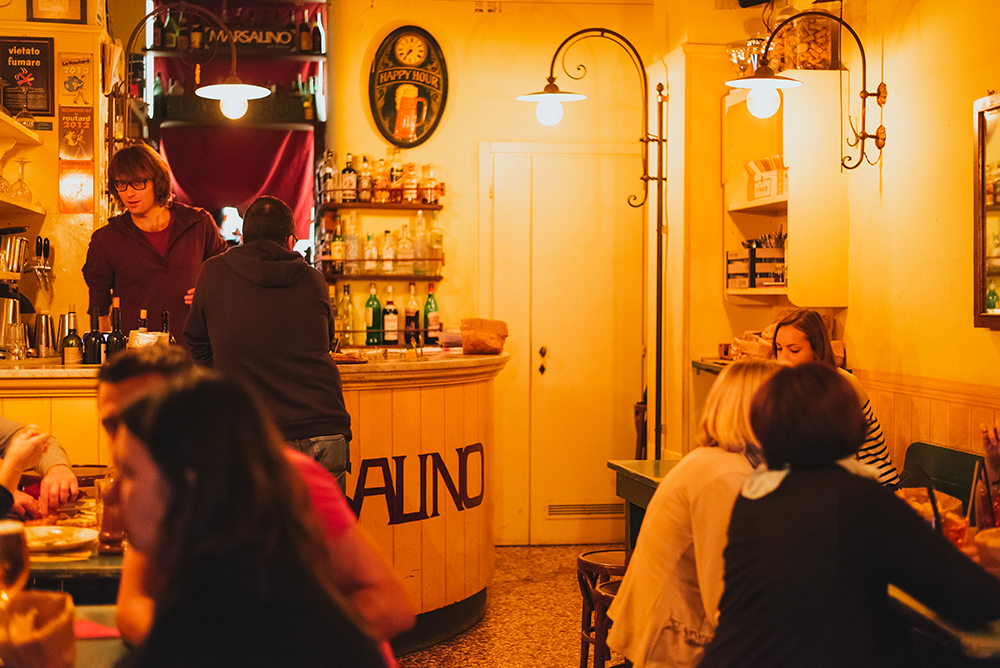 Location: 13 Via Marsalino, Bologna
If the food isn't enough and you're looking for extra reasons why you should visit Bologna, you should read: 10 Reasons You Will Love Bologna.
Heading to London? You might also like to read my London Food Diary.
What are your favourite Bologna eats? Share them in the comments below!