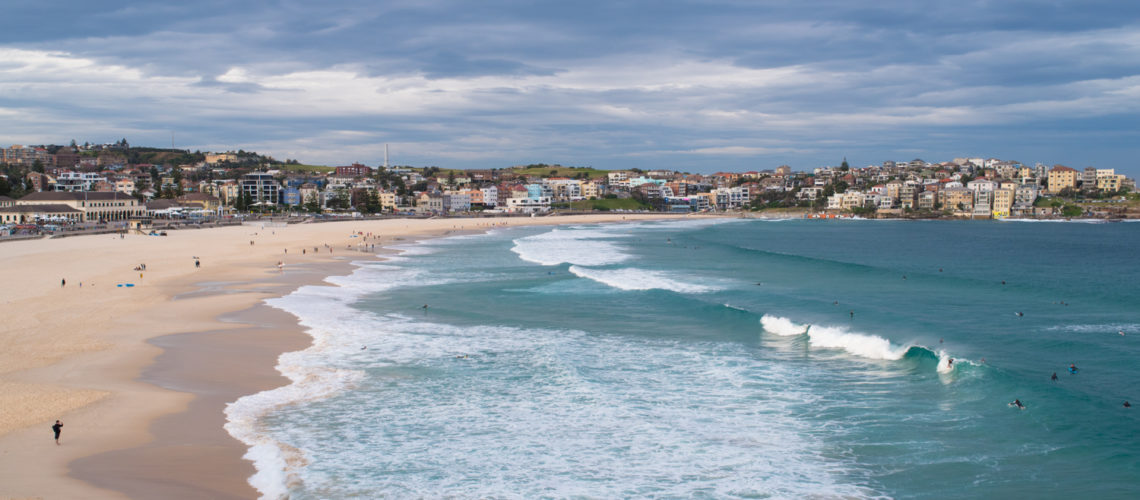 You know those weekends that leave you on a high? Well, my recent weekend in Sydney left me feeling like that. Even the relentless rain and the drama of my emergency plane landing (let's not get back into that), could have put a damper on my weekend. Aside from the fact that I was already pretty excited to be visiting Sydney for the first time in about ten years — I've told you before that I've travelled much more internationally than in my own backyard, which I really need to fix — the reason for my touchdown in the city was to attend The Travel Bootcamp, a real-talk conference about creating a career in travel. Does that sound right up my alley or what?
Checking in to Hotel Urban St Leonards
I don't know about you guys, but when planning a trip, I always look for personal recommendations either from friends or other bloggers since I trust and value their opinions. When my girl Emma Kate gushed about Hotel Urban, I knew it would be the perfect base for me too. Located in the neighbourhood of St Leonards on Sydney's north shore, the hotel was easy enough to reach from Sydney airport but was hidden away from the chaotic city centre. I love that there's an airport rail link in Sydney unlike in Melbourne (hello?! Time to get that one sorted out Melbs). With only one connection at Sydney Central station, I found myself in my spacious Urban Balcony Room before I knew it. Featuring a large King-size bed, a huge living area (seriously, so much space) and my own private balcony with sweeping views down to Lane Cove, I settled in and got acquainted with the in-room espresso machine.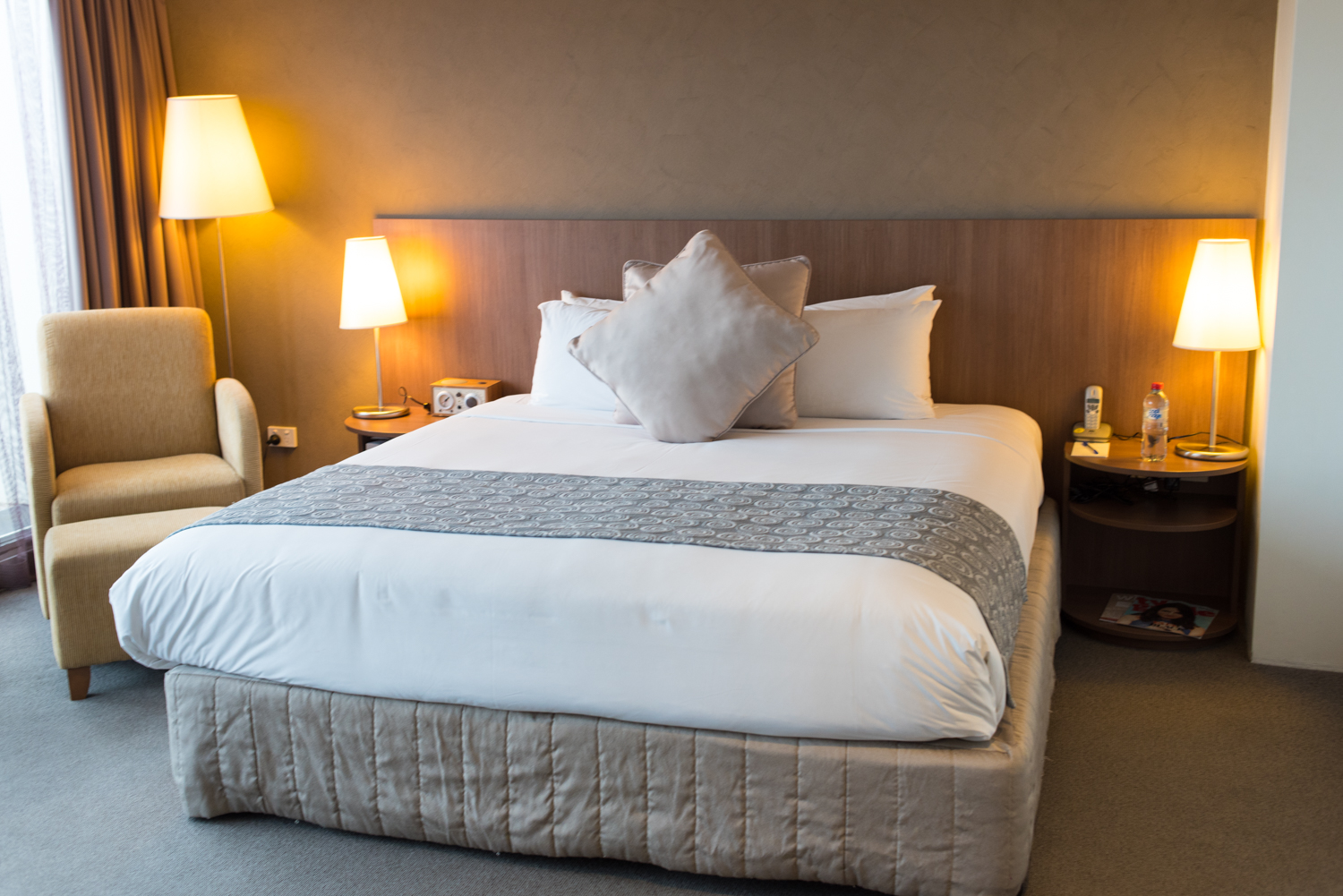 A healthy breakfast is available in Sure Cafe, which adjoins the lobby downstairs. I went to town on those little individual granola and yoghurt pots — so good. The staff here are so lovely and friendly and they make a mean flat white: my kinda way to start the day.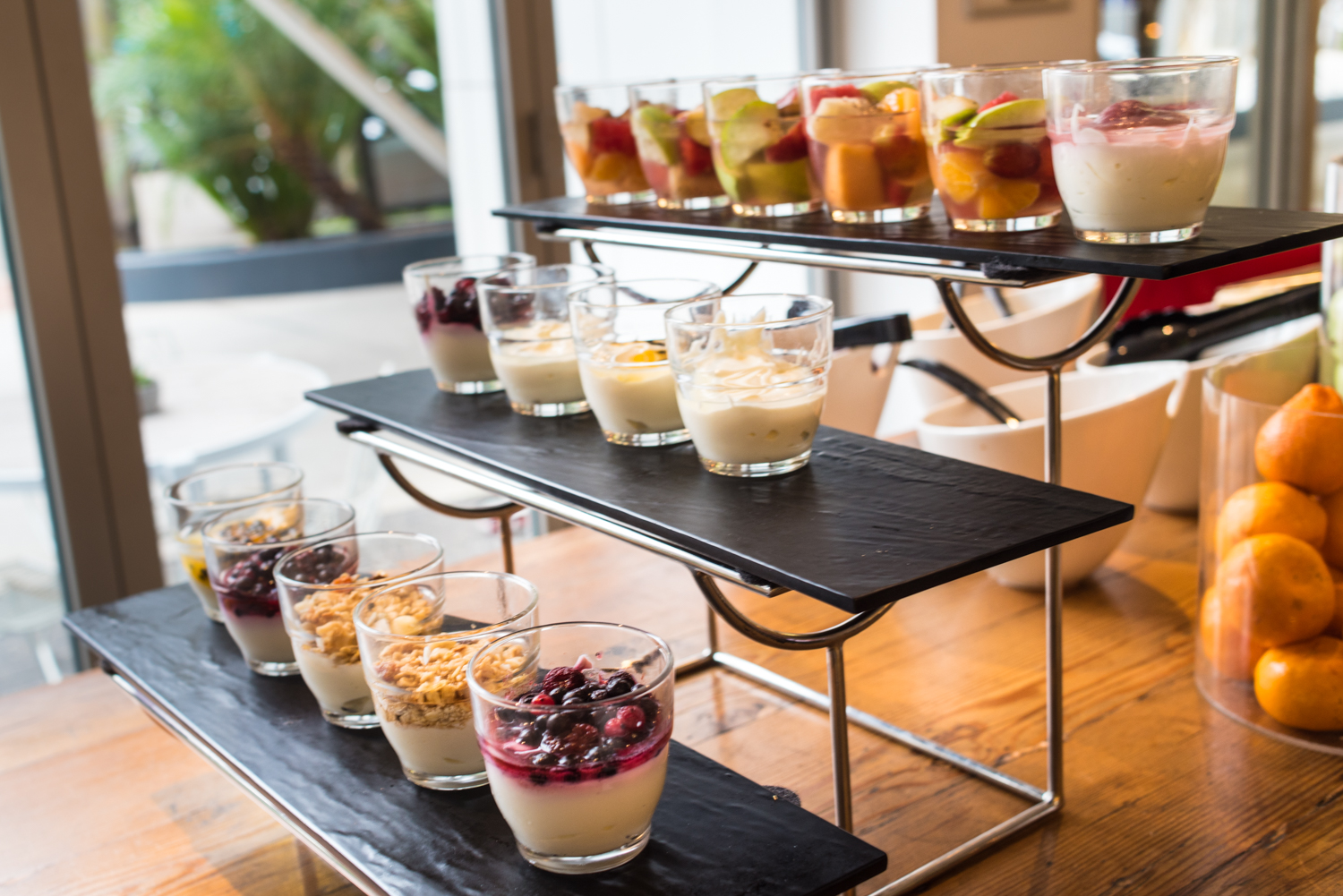 Bondi Beach
I'm a little bit ashamed to say that in all my years, I have never ever visited Bondi Beach, one of Australia's most iconic beaches. Seriously, what even. I had a little bit of time free on the afternoon I arrived, so I was determined to make it down. It wasn't the easiest of locations to get to from where I was in Sydney's north, but where there's a will, there's a way. I made it down just in time to see the sun peek out from behind the blanket of grey clouds and sat watching the surfers for a while.
Wandering across to Bondi Icebergs, one of Australia's most photographed sites, I was surprised to find the oceanside pool empty and drained for maintenance repairs, proof of the damage of the destructive storms in Sydney that lashed the coastline recently. Empty or full, it was still hypnotic to watch the waves break over the edge of the pool.
There's nothing quite like those little hotel indulgences are there? Like running yourself a bubble bath, putting on your fluffy robe and ordering room service. I'm really not one to need much convincing to live up the #hotellife, but just in case I needed a little more encouraging, I returned to my room after my little beach outing to discover a bottle of sparkling wine and a set of beautiful Biology spa products left for me to enjoy. Twist my arm then. I spent the most divine night in, sipping bubbles in the bath, cosying into my PJs with the latest travel mags, and eating room service in bed. All of the good things right there.
The Travel Bootcamp
Even though indulging in all the pleasures of a swish hotel is a very acceptable way to spend a weekend, I had actually flown to Sydney for another purpose which was to attend The Travel Bootcamp, a conference led by three of the travel industry's superstars: Australia's first professional Instagrammer Lauren Bath, travel blogger Liz Carlson and travel writer and editor Georgia Rickard. Major fangirl crushing was happening all round. I can't even begin to tell you just how inspiring, motivating and real the day was. Each session was so practical and each of the speakers was so honest, which was just so refreshing. I left feeling like I was so on the right track with everything but now I had the tools and knowledge to help me go even further. There were so many important takeaways from the conference but perhaps these words stuck with me the most:
Jump and the universe will catch you.
It really will. If you want something bad enough, and you're prepared to work hard enough, take the leap and things will fall into place. These women are living proof.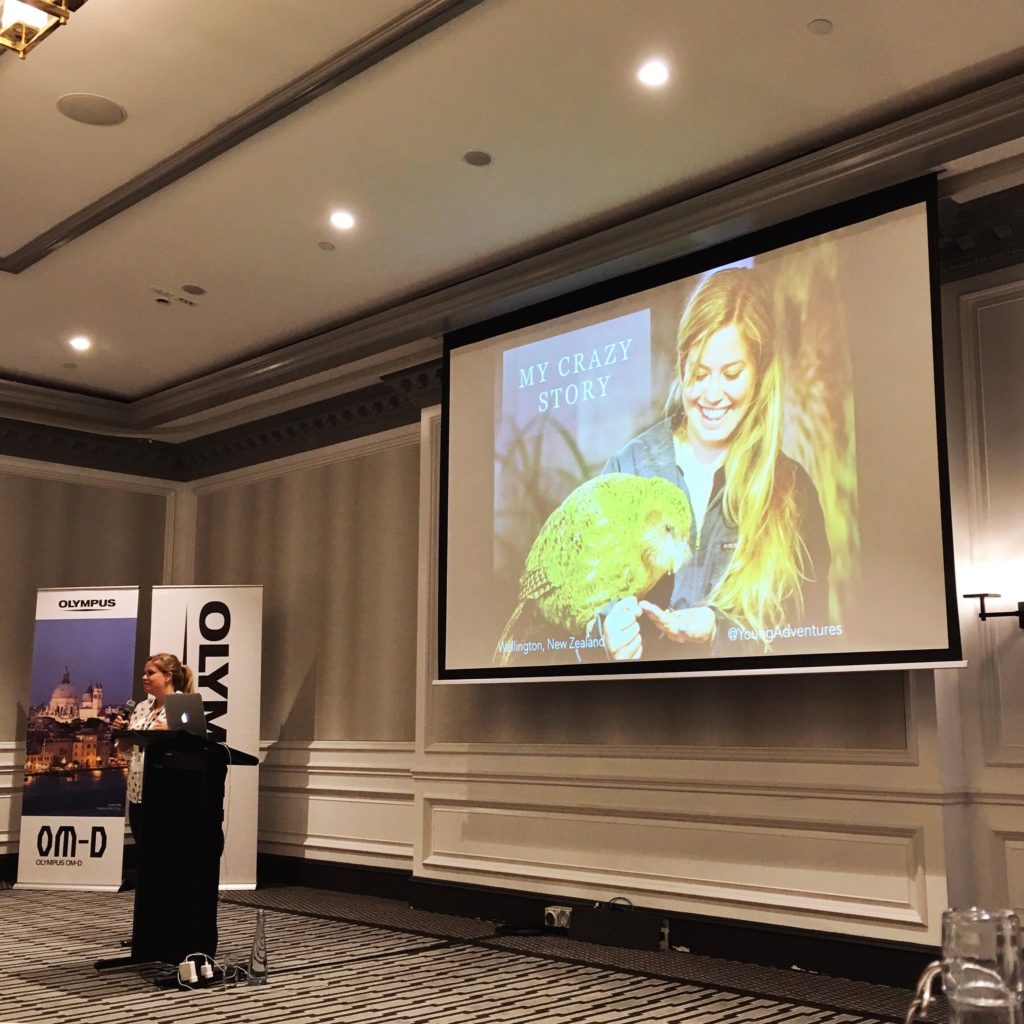 Coffee at Orto Trading Co.
Always one to try and squeeze in as many coffee dates as possible, Em, who was also up for the conference, met me at Orto Trading Co. in Surry Hills for a last-ditch caffeine hit before saying farewell to Sydney and catching our Uber to the airport. This place was so Insta-worthy and even though I'd already had breakfast, I couldn't resist a croissant (I have very poor self-control when it comes to pastries). Still on a high from the weekend, even the bucketing-down rain couldn't dampen our spirits. And not even my mid-air emergency on my plane, although I do admit that it came close. No, this weekend really couldn't have been any better.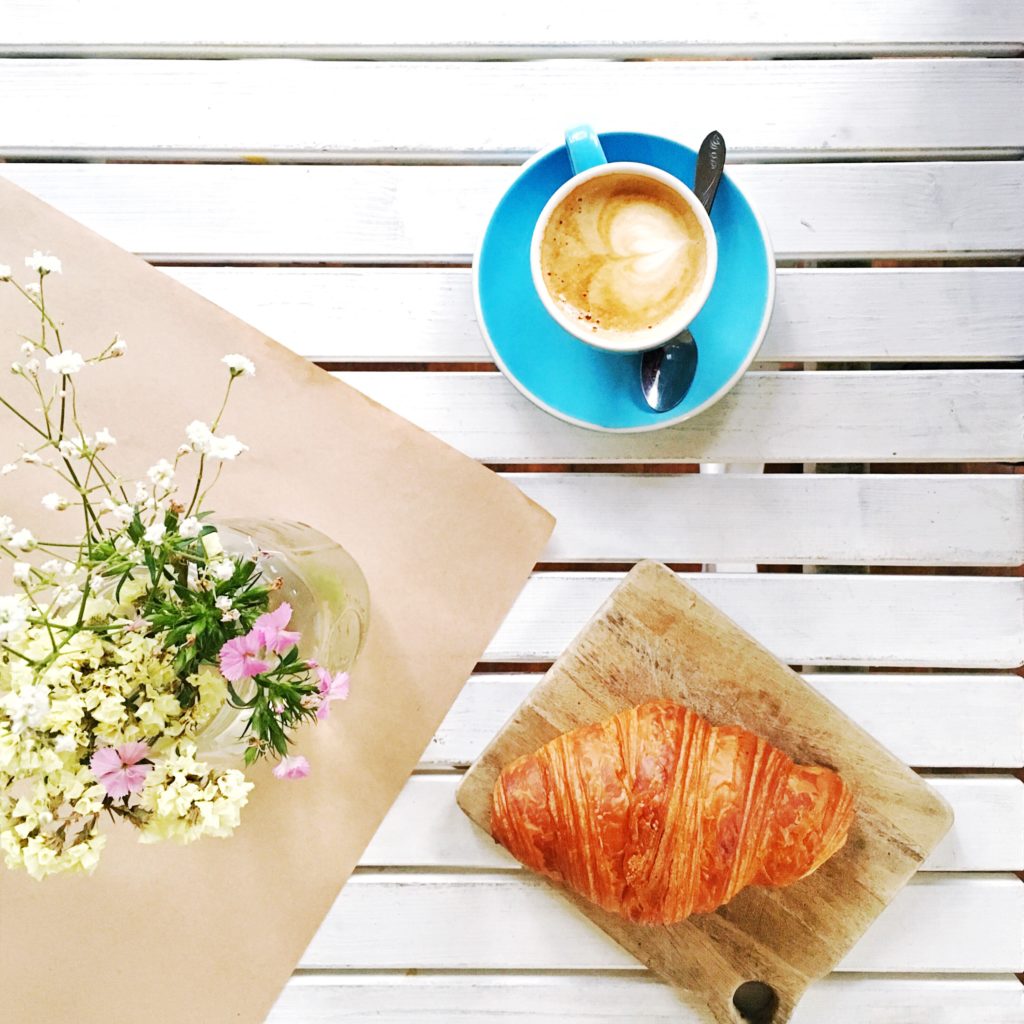 Special offer for The Department of Wandering readers!
Planning a visit to Sydney? For bookings made during the entire month of July 2016, you can score a FREE UPGRADE on any booking at the Hotel Urban St Leonards! Simply mention my name, Rachel and you'll get bumped up to the next room type. Pretty awesome, hey? Valid for bookings made before July 31st 2017.
Rooms can be booked through the Hotel Urban St Leonards website.
Many thanks to Katherine, Kumar and the entire Hotel Urban team for a wonderful stay.
---
Disclosure: I experienced the Hotel Urban St Leonards as a guest, but as always, this review is an honest reflection of my experience. I was truly made to feel so welcome.