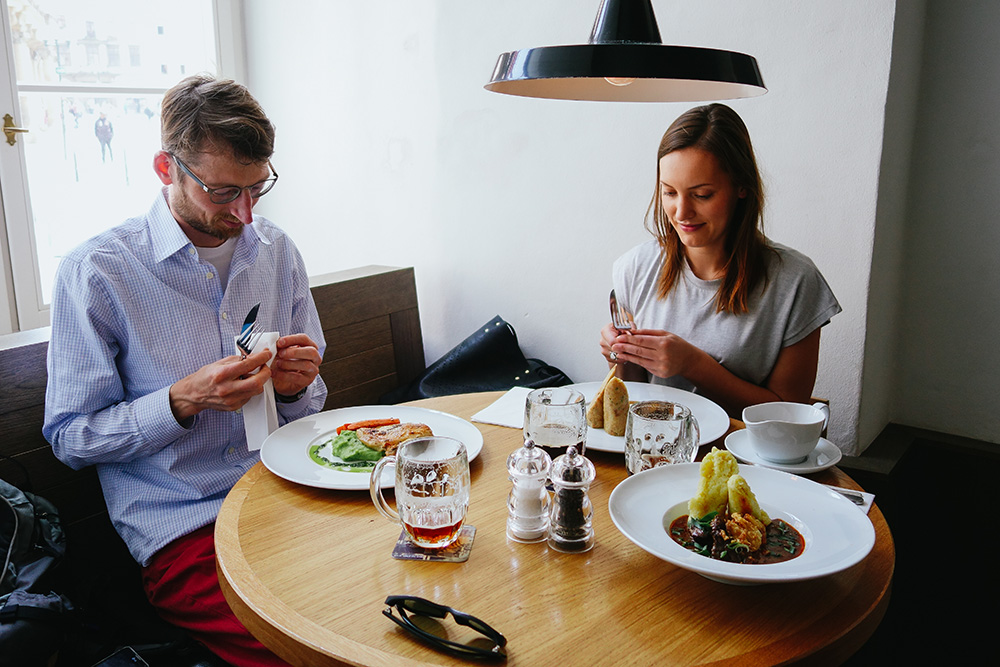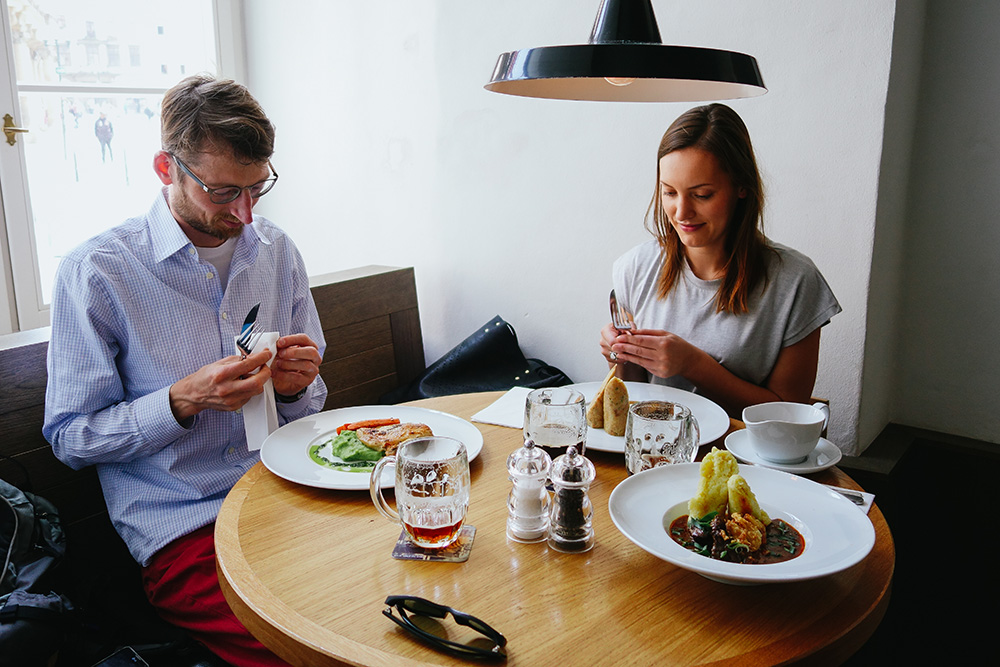 Although I'm no foodie, it's no secret that I love to eat. No matter where I travel to, uncovering the best local spots to eat at is a top priority. More than once I've even gone as far as avoiding eating if I can't seem to find a decent local restaurant that's not a tourist trap. Eating crappy food would just ruin my day otherwise.
So when Guidilo, a tour company in Prague that's all about local, authentic experiences contacted me and invited me to review a selection of their tours, naturally, I couldn't go past their 'Real Czech Lunch' food tour.
Real Czech Lunch Food Tour
When I arrived in Prague hungry and ready to eat my way across the city, Tereza from Guidilo informed me that unfortunately the regular guide was ill and could not lead the tour that day. Thankfully, a replacement guide had been arranged for me: Michal. Phew!
Conveniently,Michal met me at my hotel and off we set into the old town. Right from the get-go, Michal began to explain some of the interesting history of Prague as well as the historical division of its districts. He asked lots of questions about our preferences to determine the best itinerary for the afternoon. Michal decided that we should begin our food tour at one of his favourite local restaurants in the centre of Prague: Mincovna.
First stop: lunch at Mincovna
Mincovna serves traditional Czech food primarily to locals of Prague and is located in a historical building in the beautiful Old Town. The menu offered a wide selection of Czech specialties with a modern twist and Michal took his time explaining the dishes to me. I wanted to go for a popular, traditional Czech lunch and so ordered the Svíčková (sirloin beef with root vegetable sauce, cranberries, a splash of cream and bread dumplings), a classic Sunday family lunch dish on Michal's recommendation. Ben couldn't go past the Beef Goulash prepared in Pilsner beer with roasted onions and potato dumplings. Michal ordered a turkey breast marinated in herbs with a ragout of green lentils.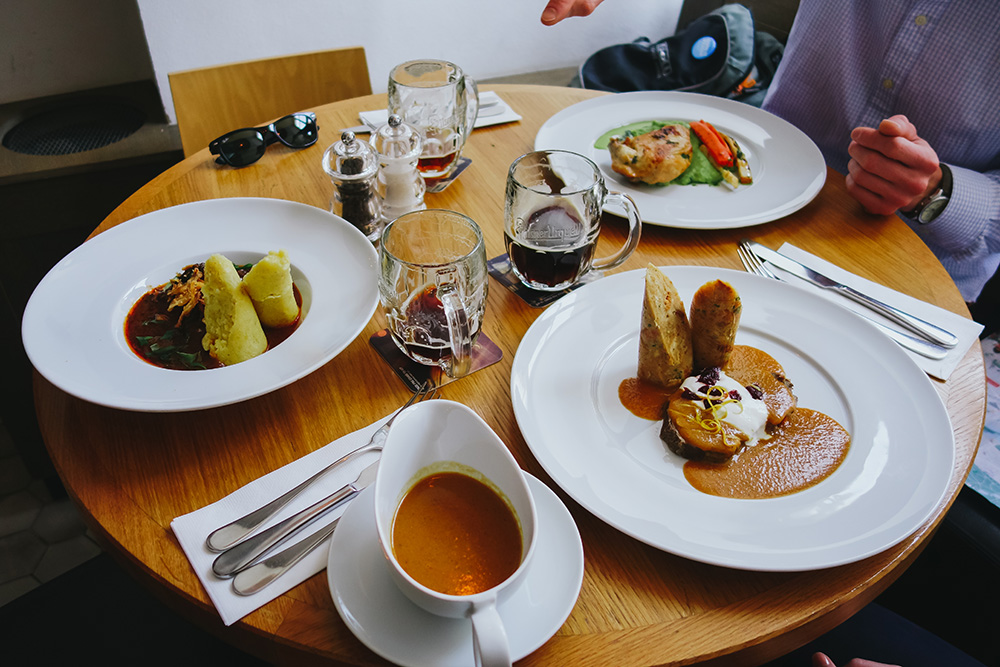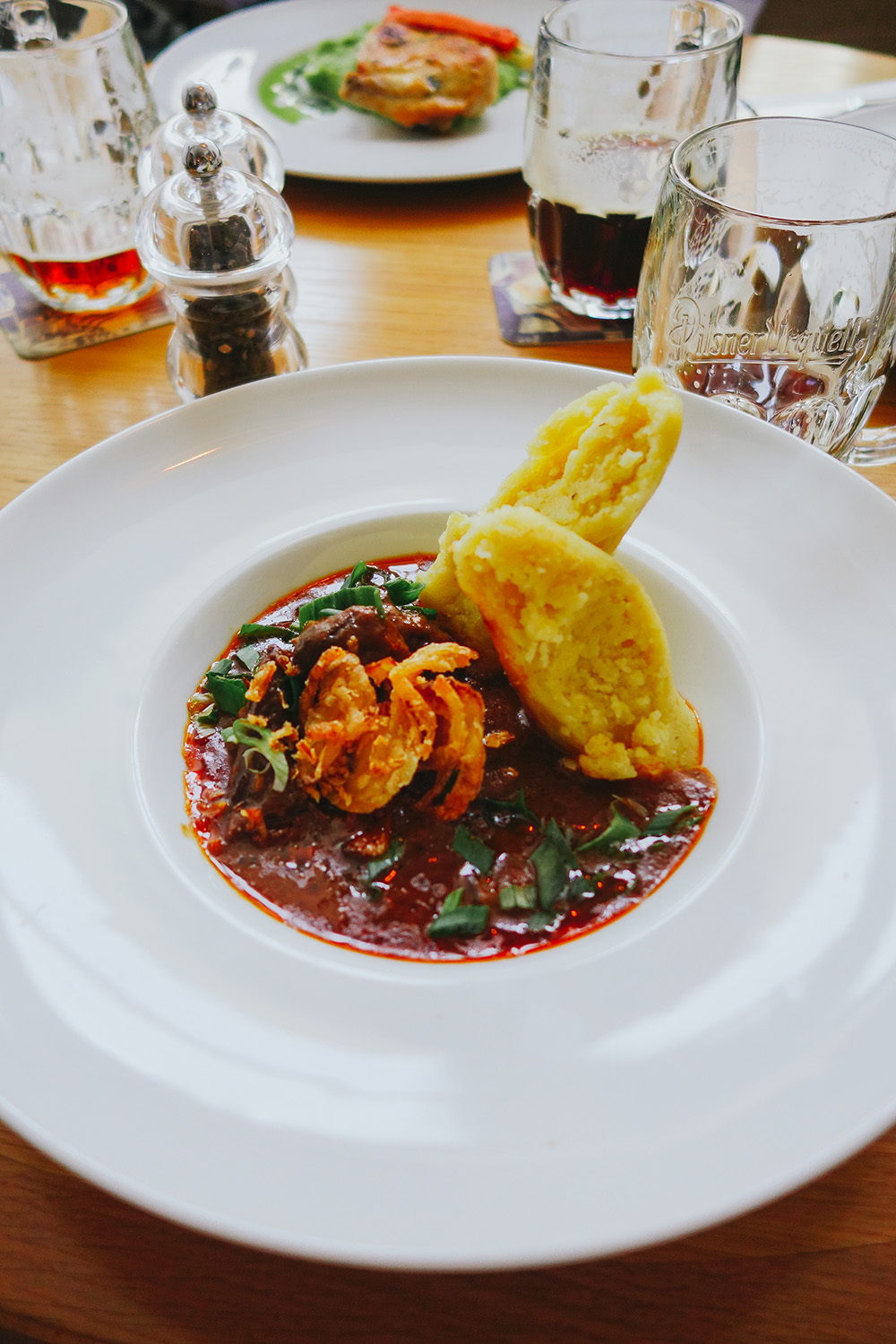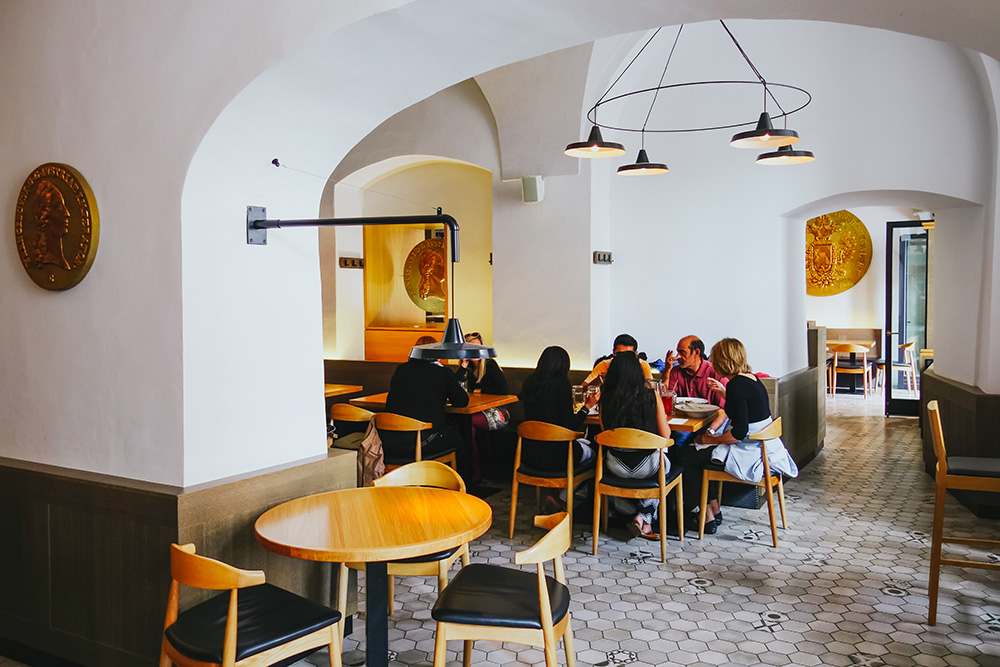 Although the food was heavy, the serves were the perfect size, ensuring that we still felt like exploring Prague rather than needing an afternoon nap. And oh was it delicious! The flavours were rich and the meat lovely and tender. Whilst enjoying the last sips of our Czech beer, we made our plan of attack for the rest of the afternoon.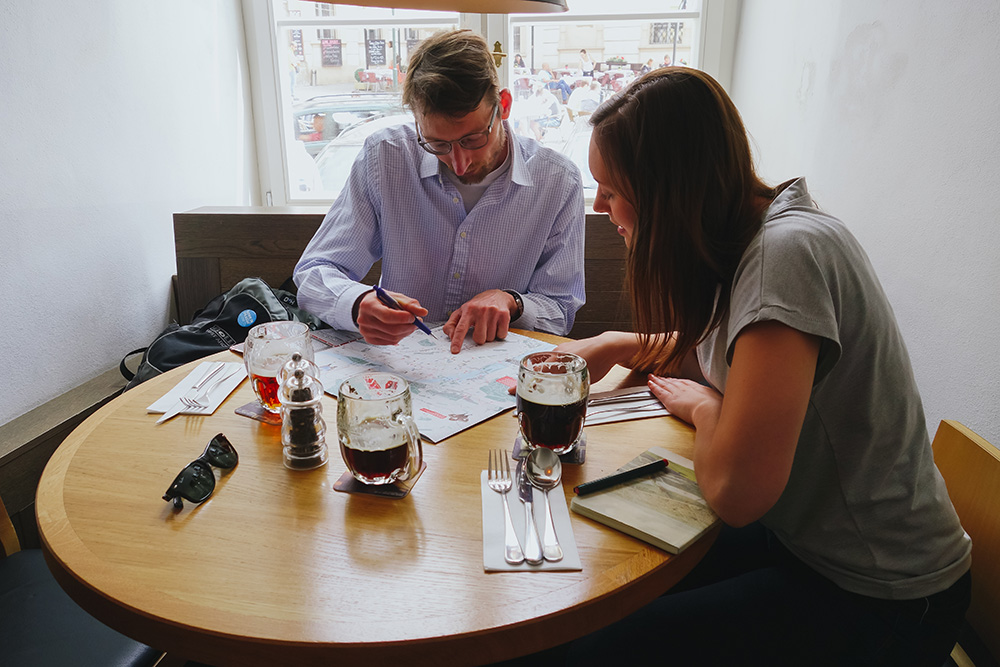 But we couldn't leave without tasting a Czech dessert, could we? Michal recommended the Buchtičky se šodó, a dish of sweet dumplings in custard sauce. This dessert is popular throughout eastern Europe.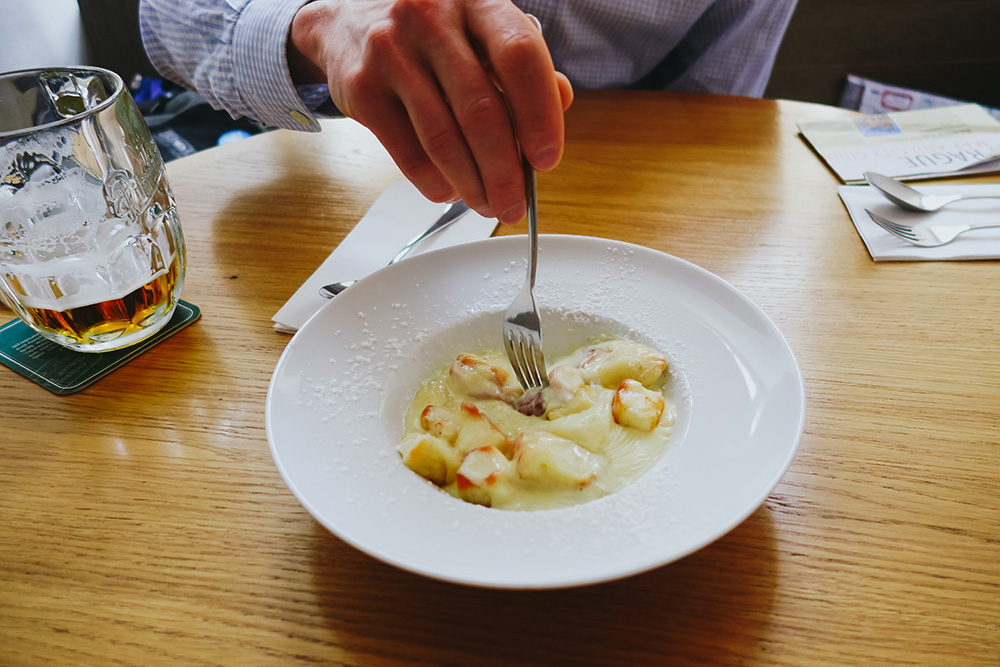 Deciding that an afternoon coffee would be nice, we made our way across Manesuv Bridge to the tram stop. Of course, we had to stop for some beautiful photos of the iconic Charles Bridge on the way!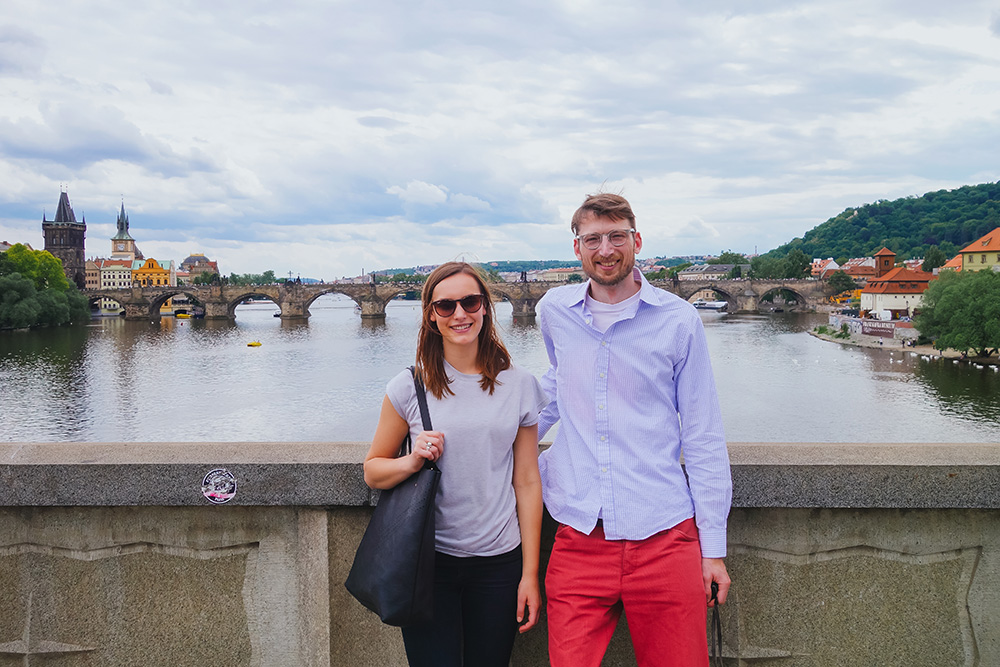 We caught the tram to the area behind Prague Castle and veered off the main tourist trail and found ourselves in an unexpectedly quiet network of tiny lanes snaking their way around the old city walls, known as Novy svet. The old, cobblestoned roads that form this part of the castle district is almost completely neglected by tourists, but is loved by locals. Dating back to the 14th Century, this small area contains just a few streets and retains its original village charm of days long gone by. It wasn't too long before we found our destination.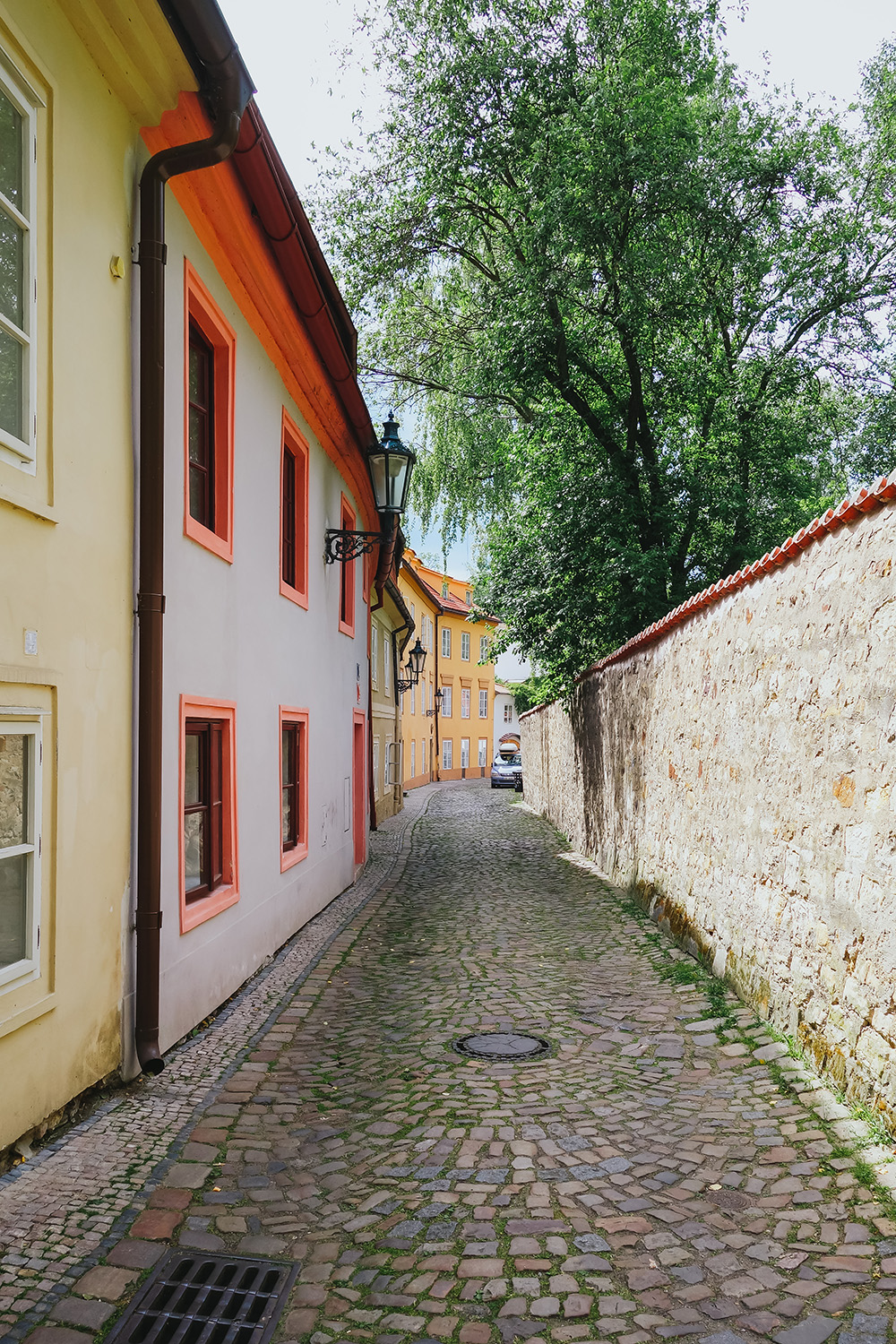 Second stop: coffee and ice cream at Kavárna Novy Svet
Always in search of a city's best coffee, a cafe naturally made its way onto our list and after a heavy lunch, a coffee was exactly what we needed. Michal lead us to his favourite cafe in Prague: Kavárna Novy Svet.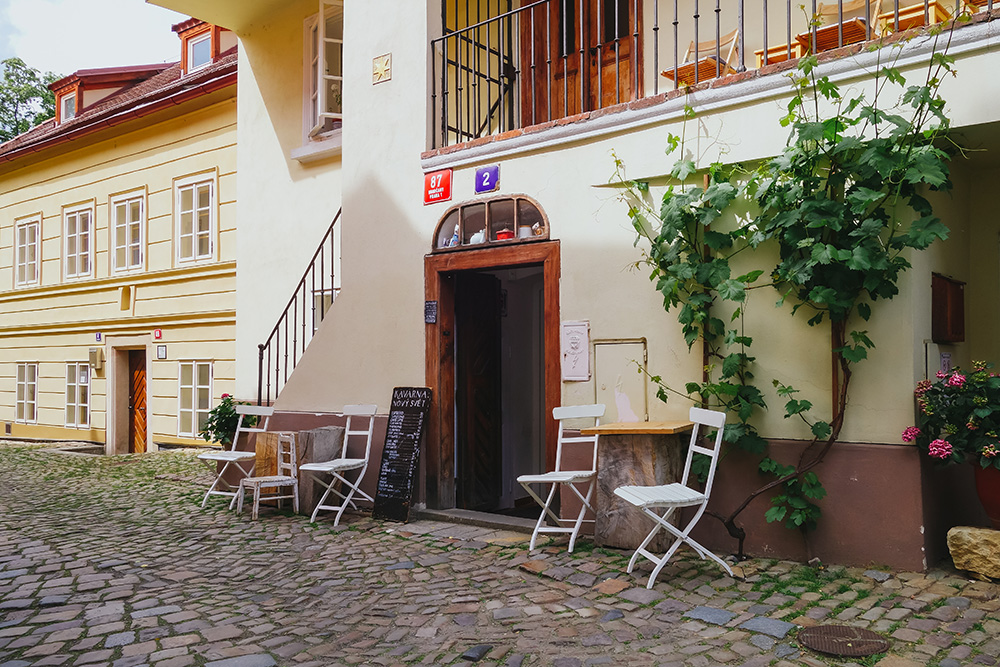 It was a delightful little spot with friendly staff and excellent coffee. Flat whites were advertised on the menu — a signal to me that a cafe is half decent! They use Doubleshot coffee roasted in Prague by high-quality roasters. Michal also recommended the ice cream by 2AD here, so, of course, we obliged.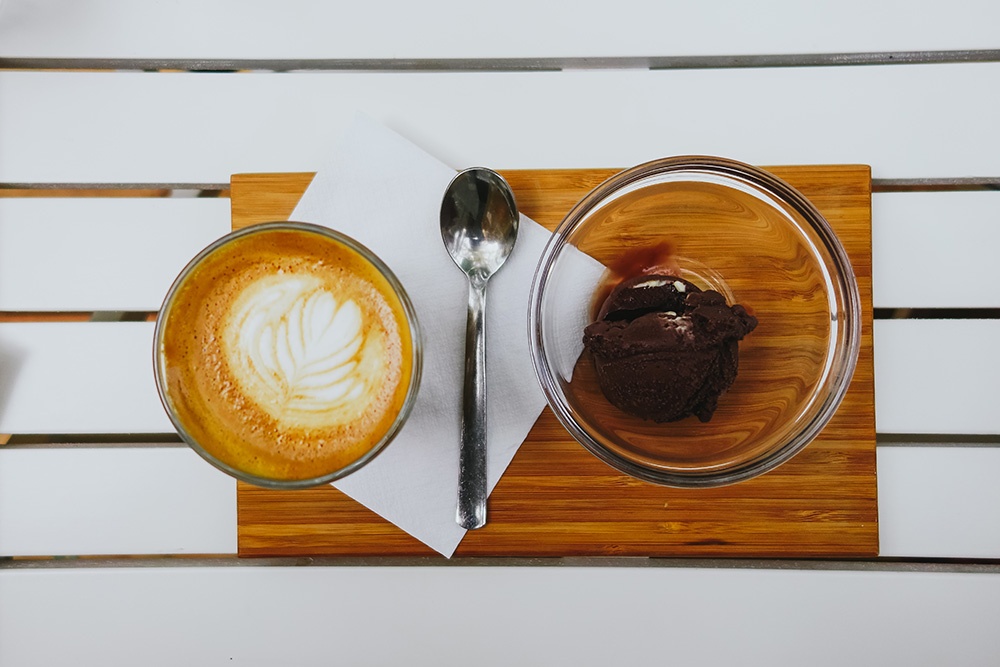 By this stage it was late afternoon and, therefore, beer o'clock! We had heard from some friends about a monastery brewery nearby and told Michal we were keen to check it out. It turns out he had read our minds and was going to suggest it anyway!
Third stop: Strahov Monastery Brewery
Strolling along behind Prague Castle, he delivered us to the Strahov Monastery Brewery. The monastery itself was founded in the 10th century and the brewery was originally established at the turn of the 13th Century. Today, the microbrewery serves a number of varieties of St. Norbert beer and we enjoyed the Amber beer. It was the perfect way to end such a delicious day sampling a selection of Prague's real Czech food. Na zdravi (cheers)!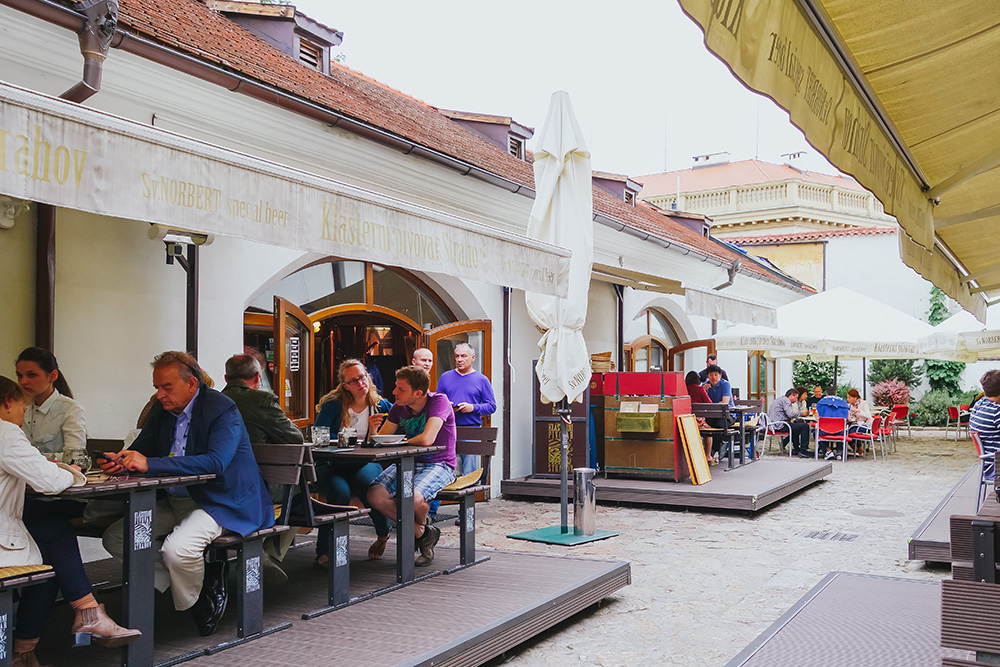 To book the Guidilo Real Czech Lunch, visit their website.
Is there a food tour you've loved somewhere around the world? I want to know about it in the comments below!
---
Disclosure: I attended the Real Czech Lunch Food Tour as a guest of Guidilo. As always, my opinions are my own.