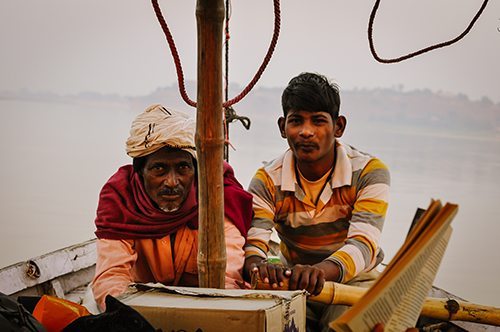 After a whirlwind few days in overwhelming Delhi, the second part of the Intrepid trip that I took around northern India in late 2011 saw a complete change of pace and scenery. I must say that I was looking forward to giving my senses a few days of rest after the unrelenting crush of life that Delhi is known for.
After spending a less than comfortable night on a local overnight train, we arrived at the small town of Mirzapur on the banks of the sacred Ganges where we would begin a three day sailing trip to Varanasi.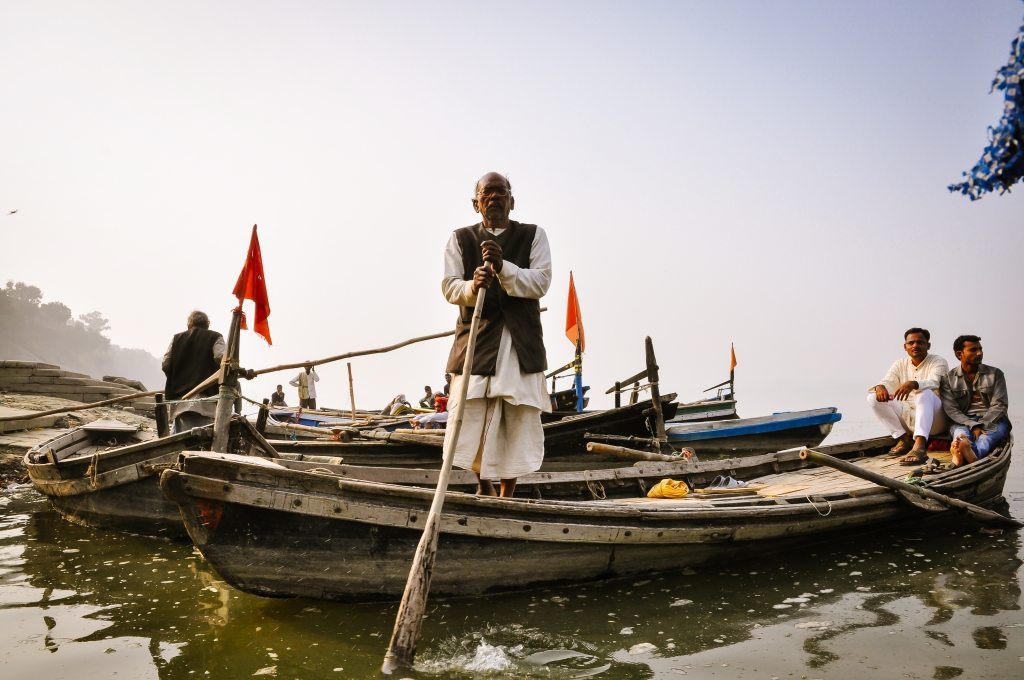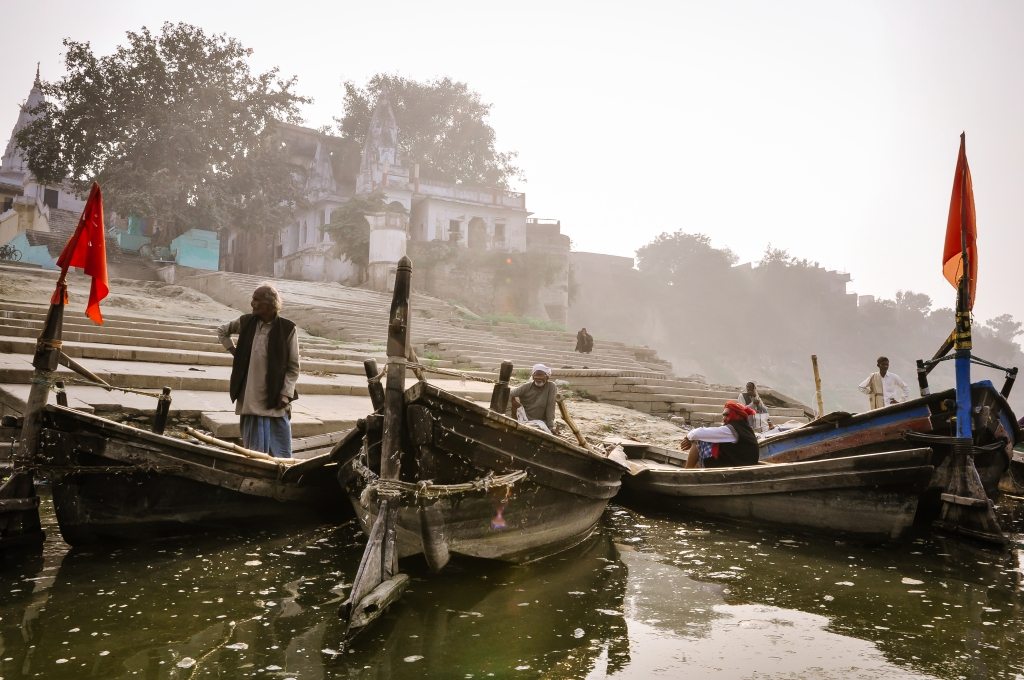 We boarded our traditional, wooden fishing boats and off we set.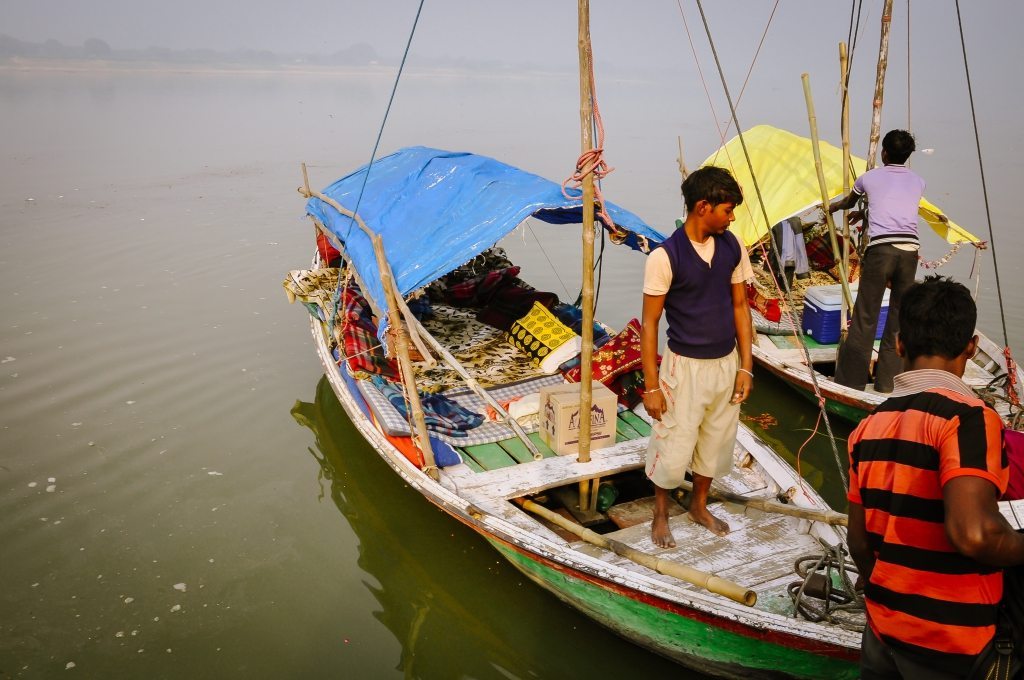 Each boat was equipped with a full support crew which included sailers, cooks and guides to look after us on our journey. As soon as we boarded we quickly became comfortable, lounging on a thick padding of pillows and blankets. Lunch was served immediately to our delight (it's unsafe to eat the food served on trains in India so we hadn't eaten in over 18 hours) and our growling stomachs were satisfied with some of the most delicious vegetarian food I have ever tasted.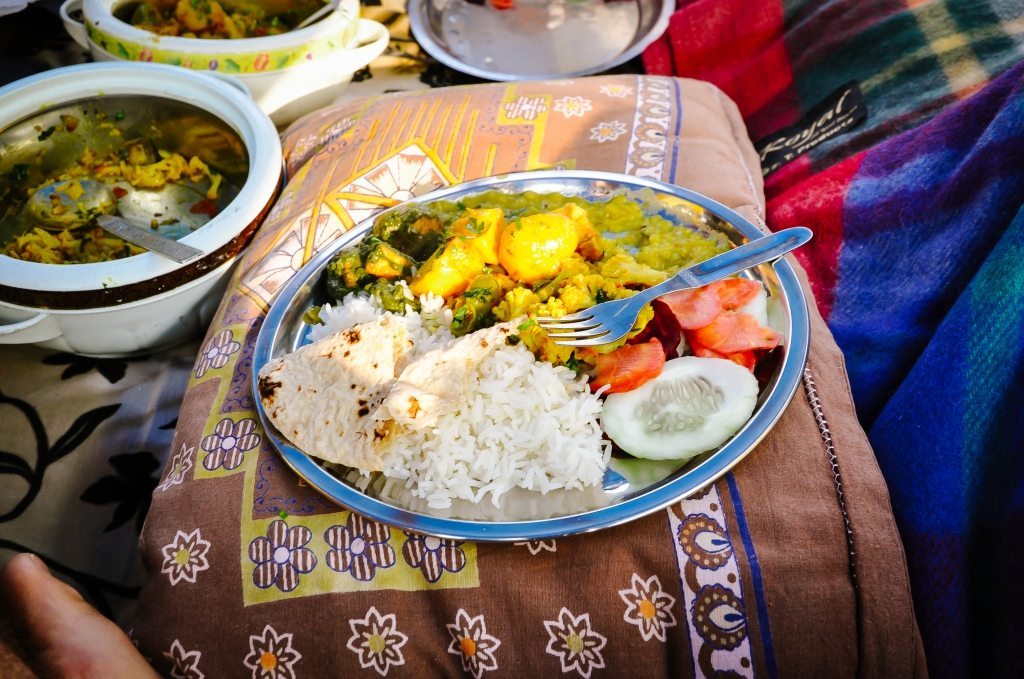 We drifted down the river slowly, observing rural life as we went; such a contrast to the frenetic pace of the city. The villagers were always smiling, especially when dinner had just been caught fresh!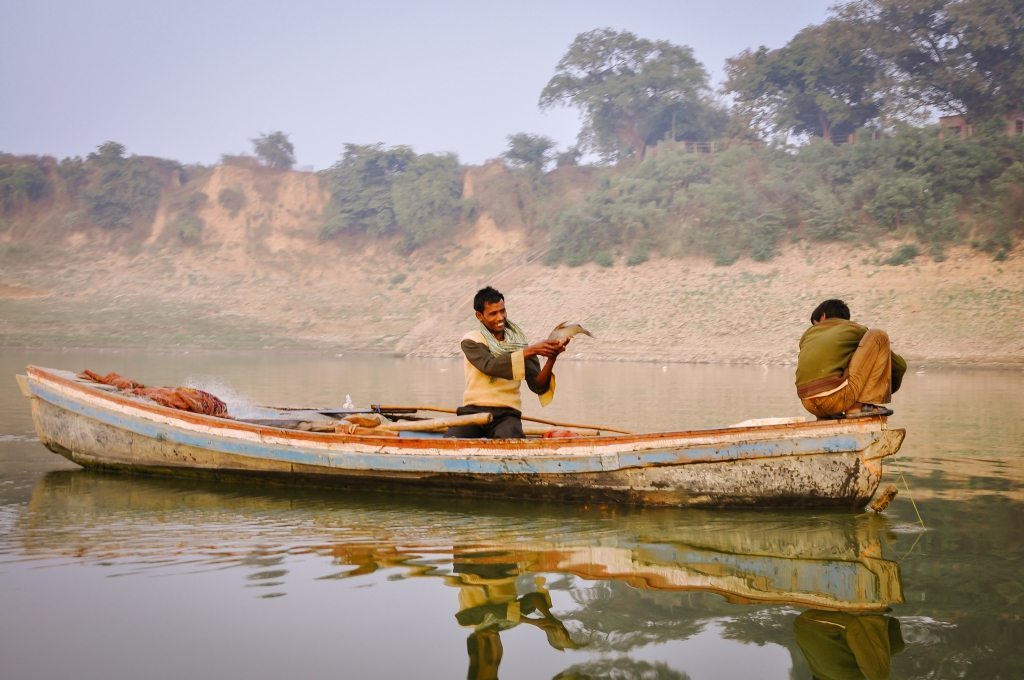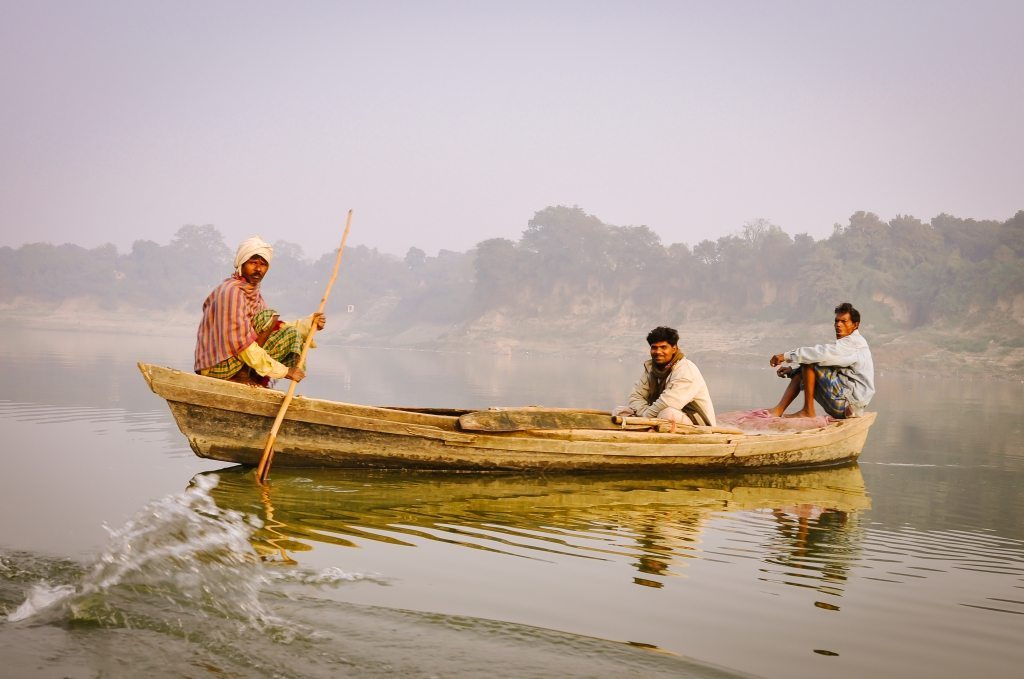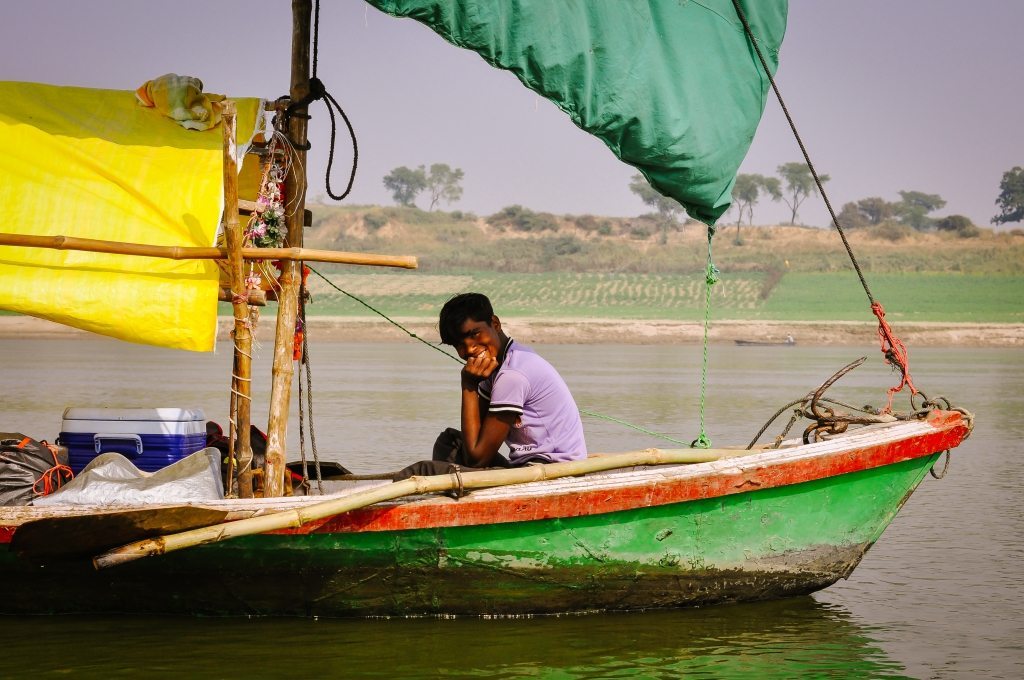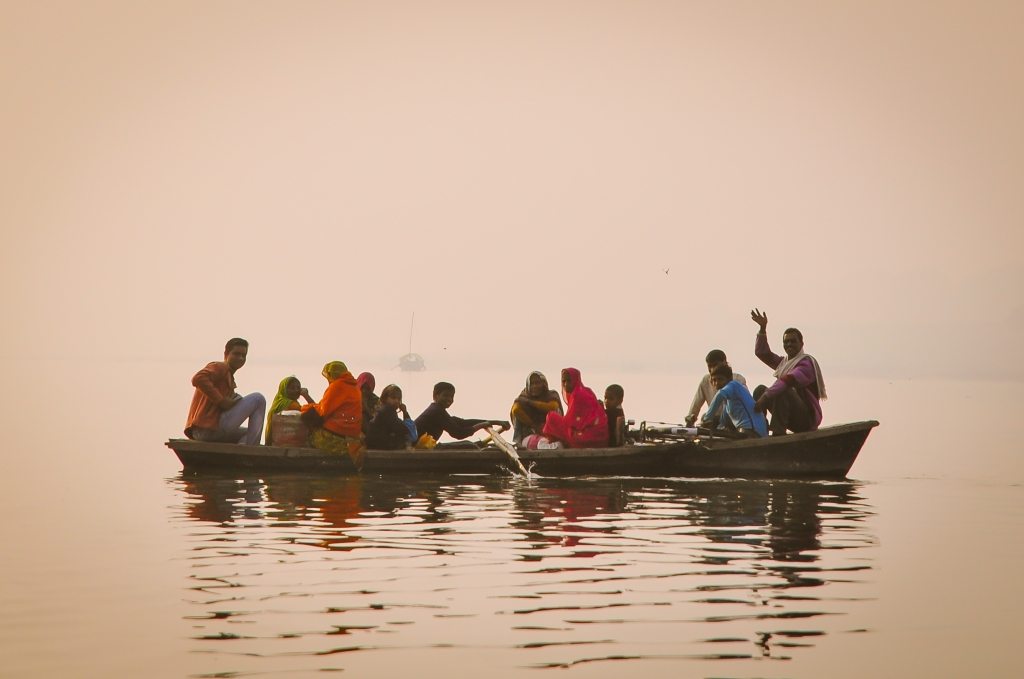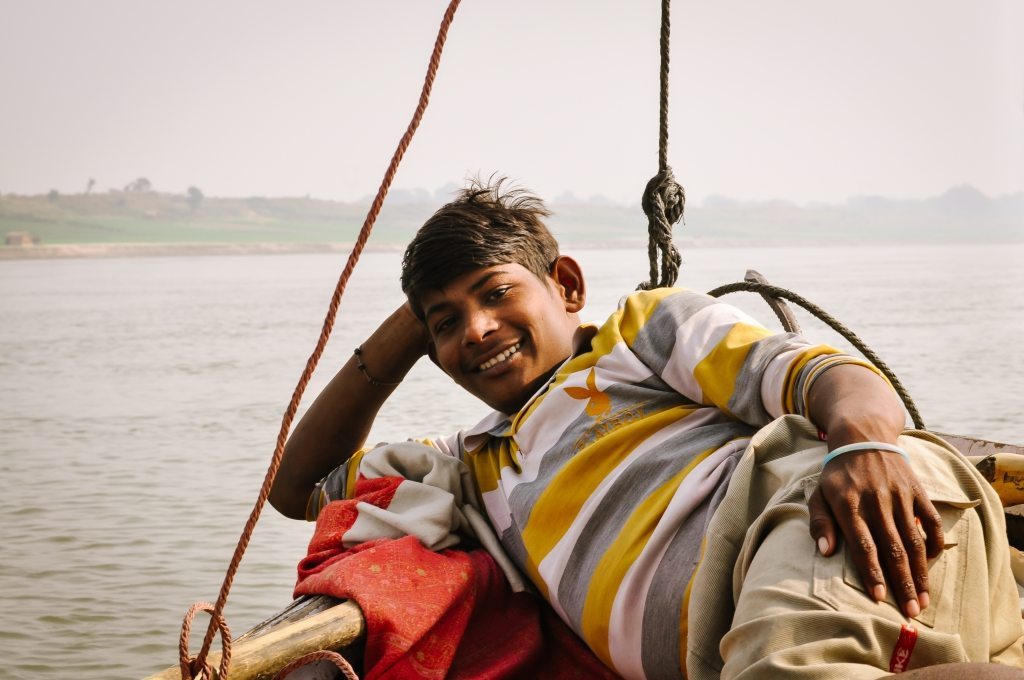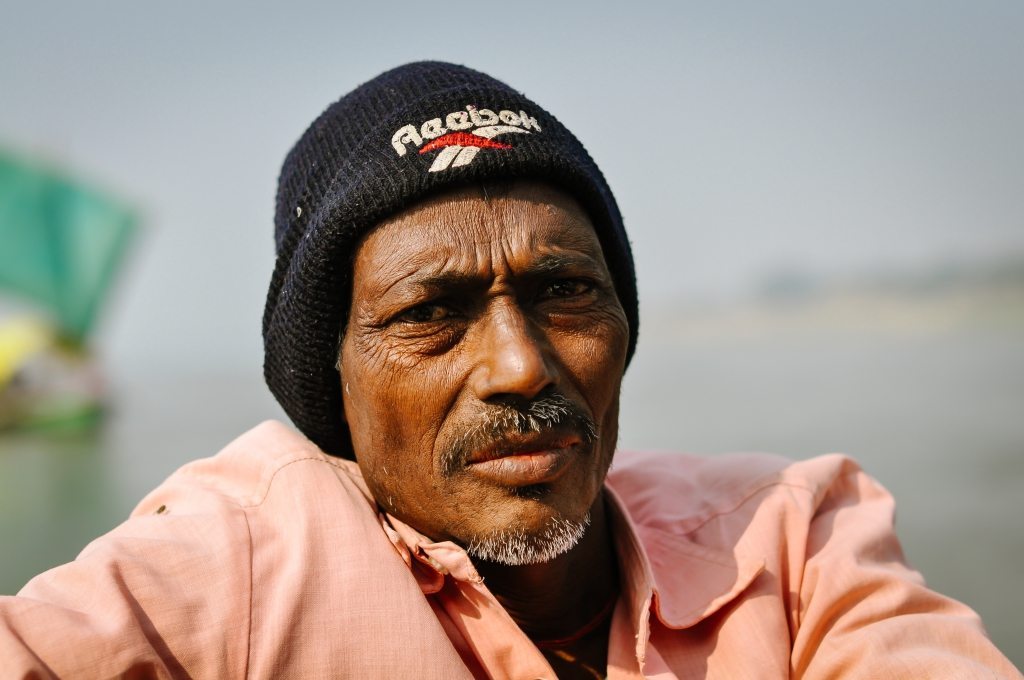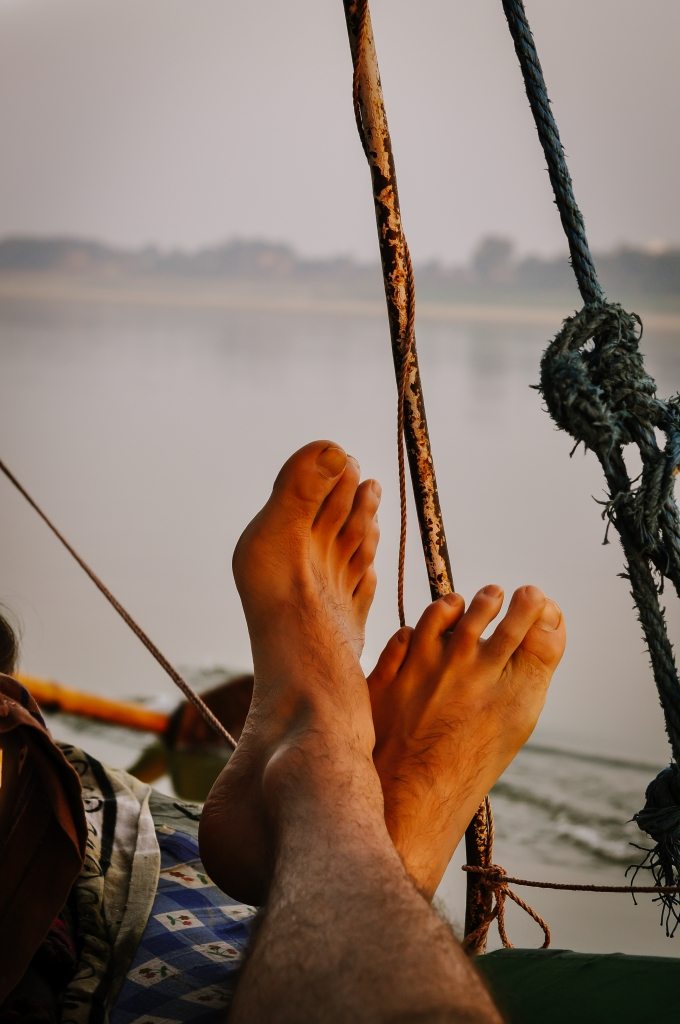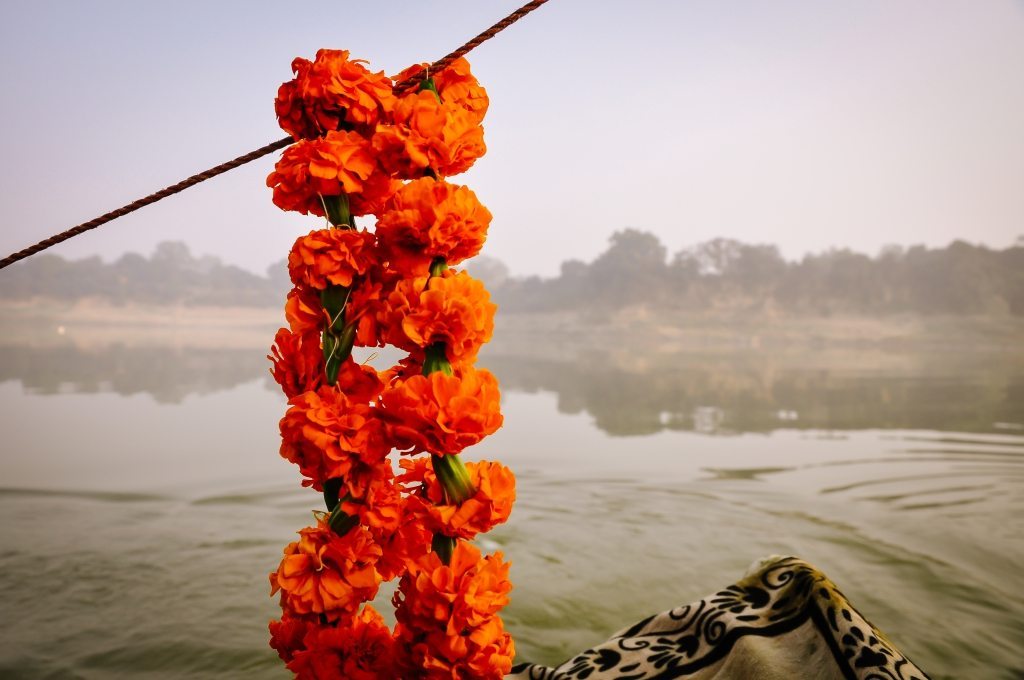 Our crew was wonderfully attentive, regularly brewing hot chai for us and ensuring that we were always well-fed with an impressive array of vegetarian dishes. It was quite incredible that such delicious food could be prepared on such a small boat with limited equipment.
After a peaceful day of sailing and as the temperature dipped lower, our campsite, situated on a sandy embankment, was reached. Immediately a fire was lit to keep us warm and offer comfort in this somewhat isolated and foreign environment. We huddled together, crew and travellers, and whilst the language barrier proved difficult for us to communicate verbally, our smiles, laughter and gratitude for such wonderful hospitality ensured that nothing was left unsaid.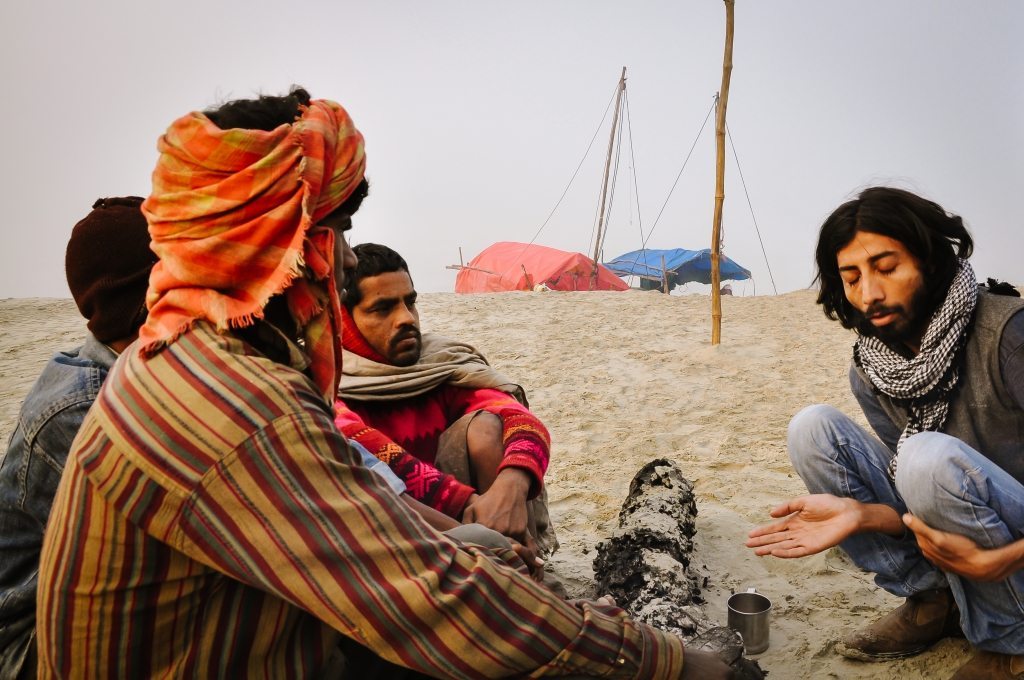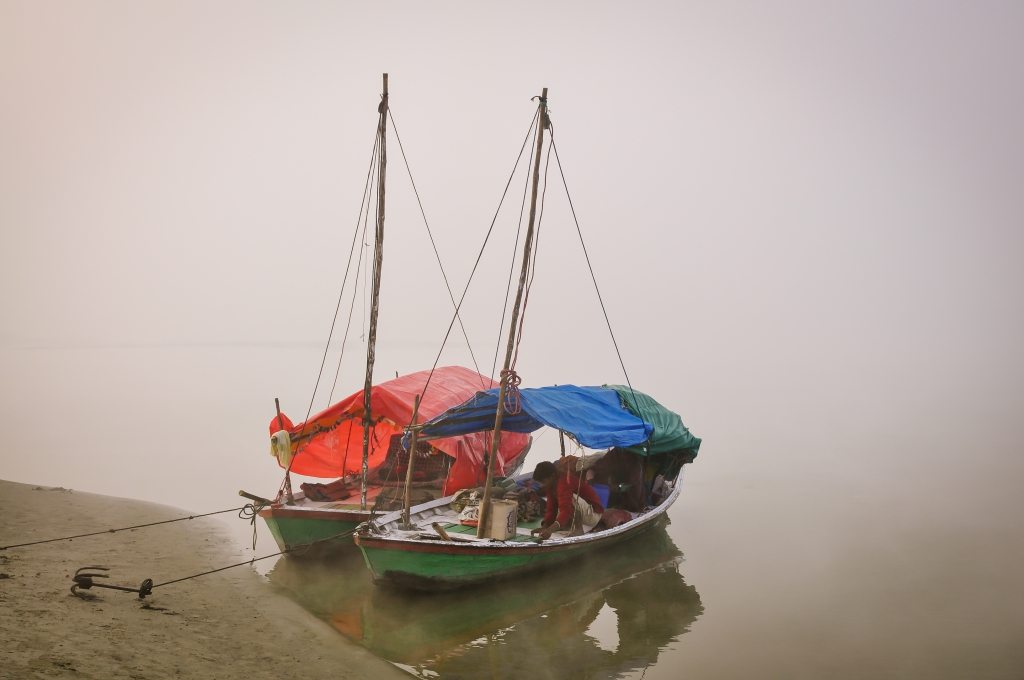 As the fog quickly closed in around us, our tents were pitched for the evening and, after we had inhaled enough smoke from the campfire for the night, we turned in.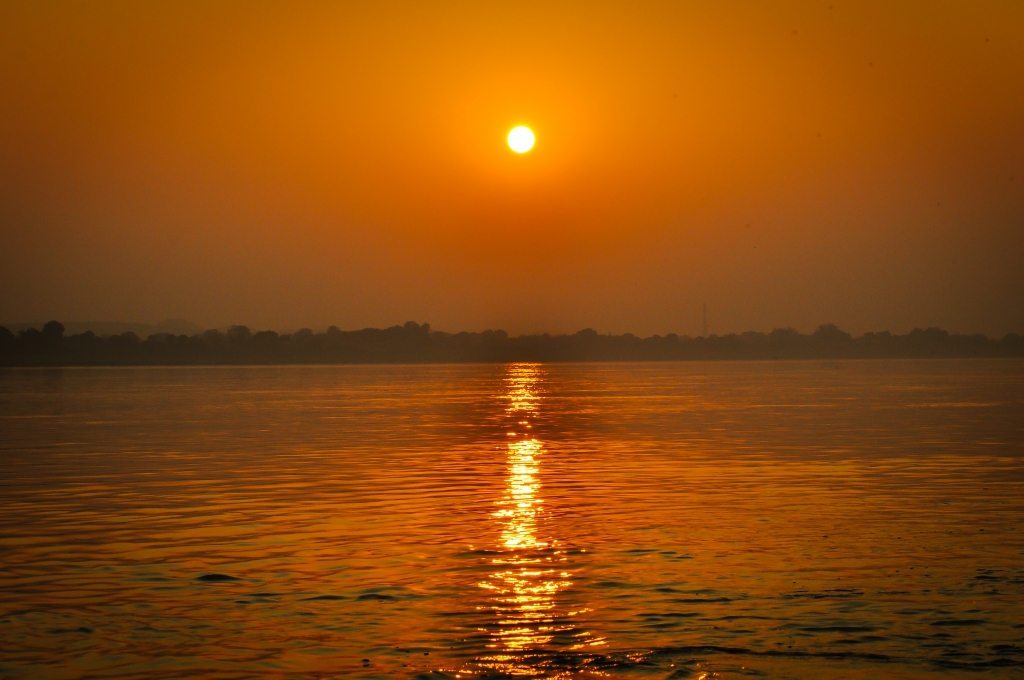 The night was cold, with temperatures barely hovering above 0°, but we slept soundly in our cosy tents, wrapped warmly in woollen blankets.
Day two progressed much the same way as the first– more peaceful idling downstream, gazing out onto rural life by the river. Being India, however, one thing was inevitable at some point during the trip: a stomach bug. Unfortunately, mine chose to strike in the evening of the second day of sailing, rendering me completely helpless in an isolated environment. After four hours of severe illness, the trip leader deemed it necessary to evacuate me from the remote embankment on which we were camping and get me to Varanasi where medical attention was available. So at 3am I was bundled onto the boat with only burning coals from the fire as warmth and, together with a supremely attentive and caring crew, we set off into the deep foggy darkness.
An indeterminable amount of time later, the boat finally reached the tiny village where a taxi had been arranged to take me to Varanasi. God only knows how the driver found our location in the fog that blanketed the entire region; visibility was less that 5 metres! After a 45 min unbearably bumpy ride on gravel roads in a car that seemed to possess no suspension whatsoever, I thankfully found myself lying in a very basic hotel room observing a Sikh doctor preparing syringes filled with anti-nausea medication.
Becoming ill in India is a given. If you can accept that before you even arrive, it will make the whole experience just a little more bearable. You may even chuckle to yourself at one point, like I did on this particular evening that I don't think I will soon forget. Hey, if I was going to get sick in India, at least I had an adventure at the same time.
What sailing adventures have you had abroad?
*Photography by Rachel Bale and Benjamin Last