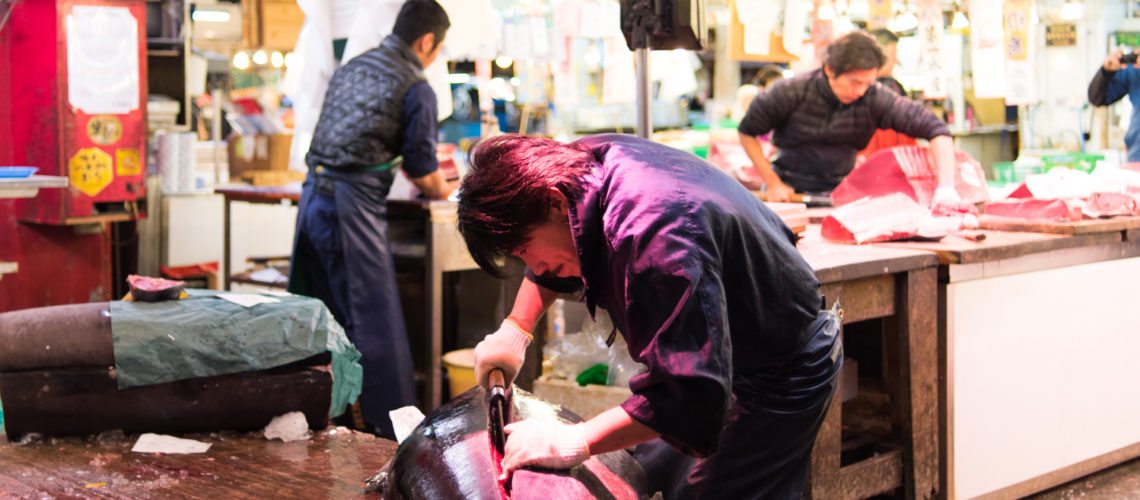 The largest fish market in the world and the absolute backbone of Japanese culinary tradition, the Tsukiji Fish Market in Tokyo is a site that simply can't be overlooked on a visit to Japan. There's something incredibly fascinating about the organised chaos of the market, not to mention the feast for the eyes that it is. Anyone who is remotely interested in food — if you're not, then Tokyo really is the wrong city for you — will find that this is actually one of the most interesting food experiences in Tokyo since this is where all the magic begins! If you're a traveling foodie or just simply just interested in Japanese culture, here's a guide to visiting the Tsukiji Fish Market:
1. Plan your visit beforehand
Before you plan to visit Tsukiji Fish Market, be sure to visit the official website to prepare. This site has a lot of useful information such as opening hours, structure of the market, guidelines for visiting as well as dates that the live tuna auction is closed to spectators. This is particularly important if this was one of the main reasons you were planning a visit. Unfortunately when I visited in January, the auctions were closed to the public as it was one of the busiest times of year for tuna wholesale. Thankfully, I had seen the auction in action a few years prior so wasn't too devastated at not being able to go a second time.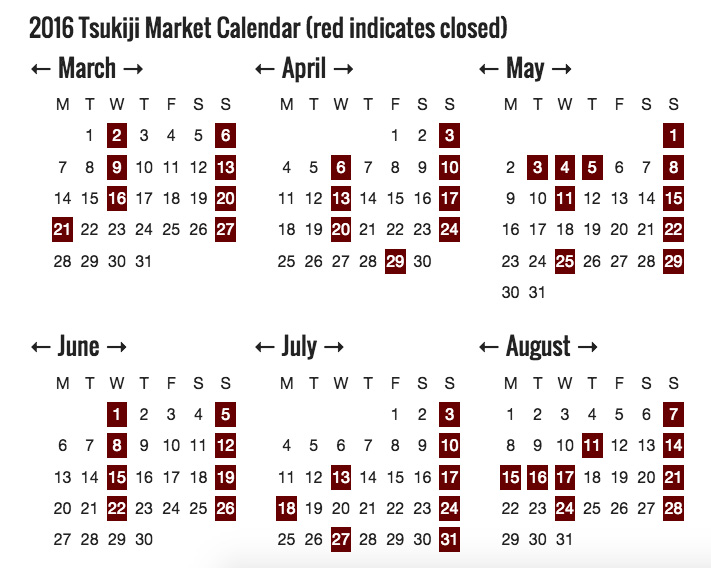 2. Set your alarm (very) early
If you're keen on seeing the tuna auction, you'll need to get up early. I mean really early. It's fiercely competitive to be able to get in to see the auction and if you're not there early to line up and register, you'll miss out. Registration is on a first come, first served basis and it's not possible to register in advance. It's recommended that you arrive between an hour and two hours before registration opens at 5:00am. So yes, depending on where you're staying, you should ensure that you allow enough time to get ready, get down to the market and find the registration place which is the 1st floor of the 'Fish Information Center' near the Kachidoki Bridge entrance.
It's also worth noting that at this hour, trains aren't running in Tokyo. You'll either need to be staying close to Tsukiji or you can take a taxi there. Try and have your hotel arrange this for you.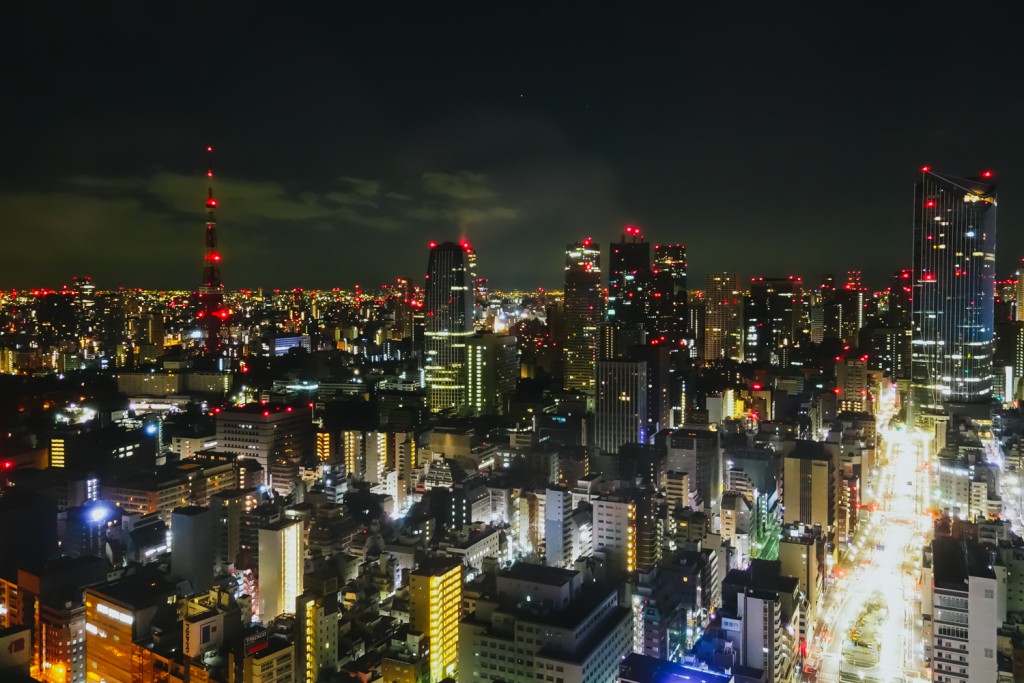 3. Wear appropriate clothing
This is a busy, wet, real market. There are fish guts on the floor and buckets of water being splashed around left, right and centre. This is not the place for open-toed shoes or stylish clothes. You want to be comfortable and protected so wear sneakers or boots and wear something warm because the market is cold. If you intend to visit the tuna auction, it's extra chilly in there, since the tuna are frozen (and need to remain so!) in the section that visitors are allowed in.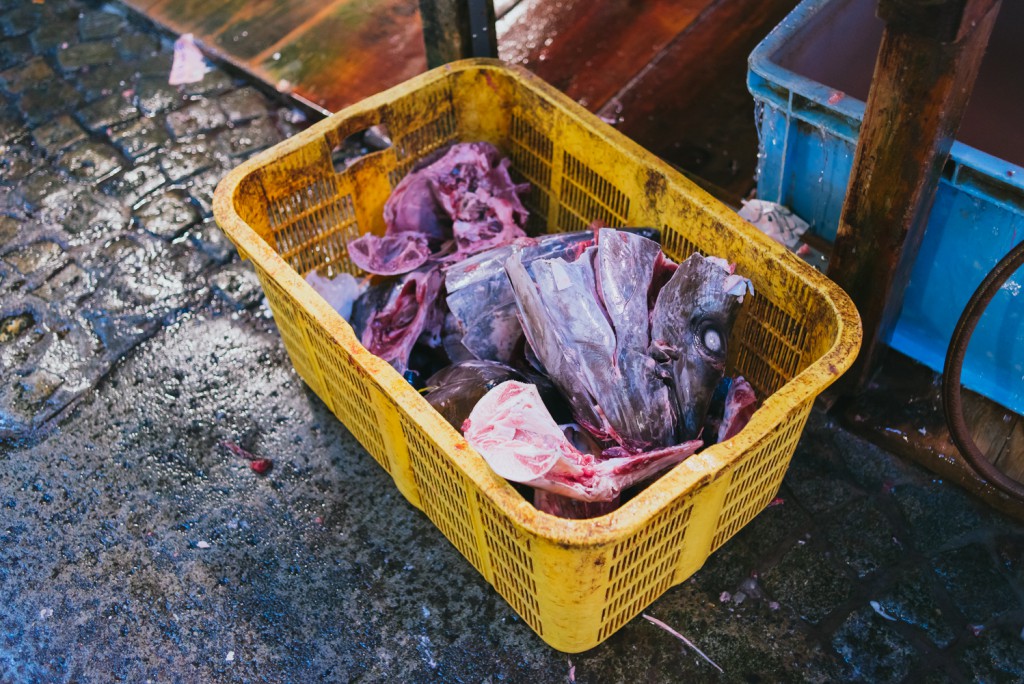 4. Make a beeline to register for the live tuna auction
Get to the registration place as early as possible, between one and two hours beforehand. There are two viewing sessions that are filled in order of time of arrival. The first session is from 5:25am to 5:50am and the second is from 5:50am to 6:15am. The earlier you arrive the better chance you have of getting in to one of the sessions. It's truly a fascinating experience to watch the frenzy of activity as the enormous tuna are inspected and auctioned off. Bring your camera but be aware that flash photography is not permitted. Photo by Nick Horan.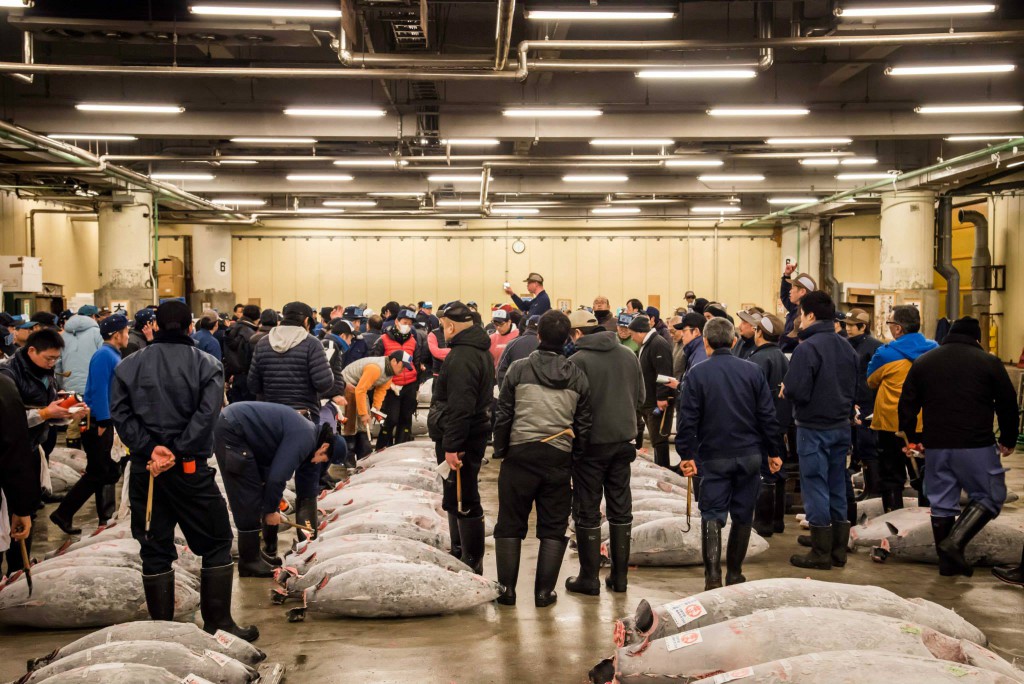 5. Observe the market in action
Visitors aren't allowed into the inner market area until 9:00am and this is strictly enforced. Most of the action dies down by 10am so be sure to visit when it opens to see the most activity. Watch the enormous tuna being carved up, which can sell for as much as 30,000 yen per kilogram, and marvel at the sheer variety and amount of seafood on offer — around 2,000 tonnes of it is traded daily!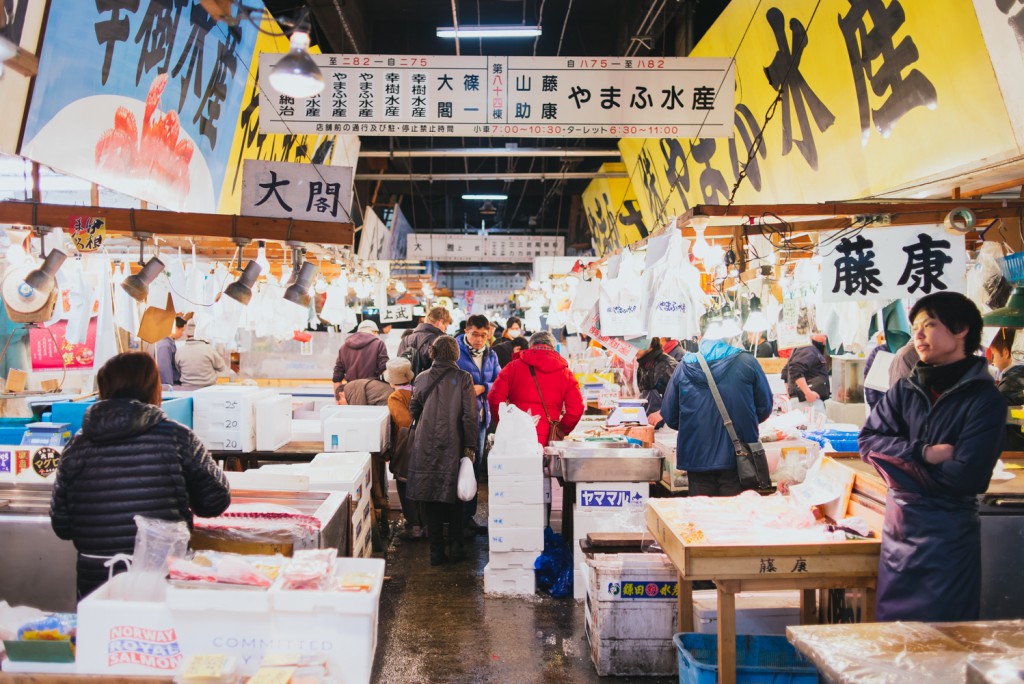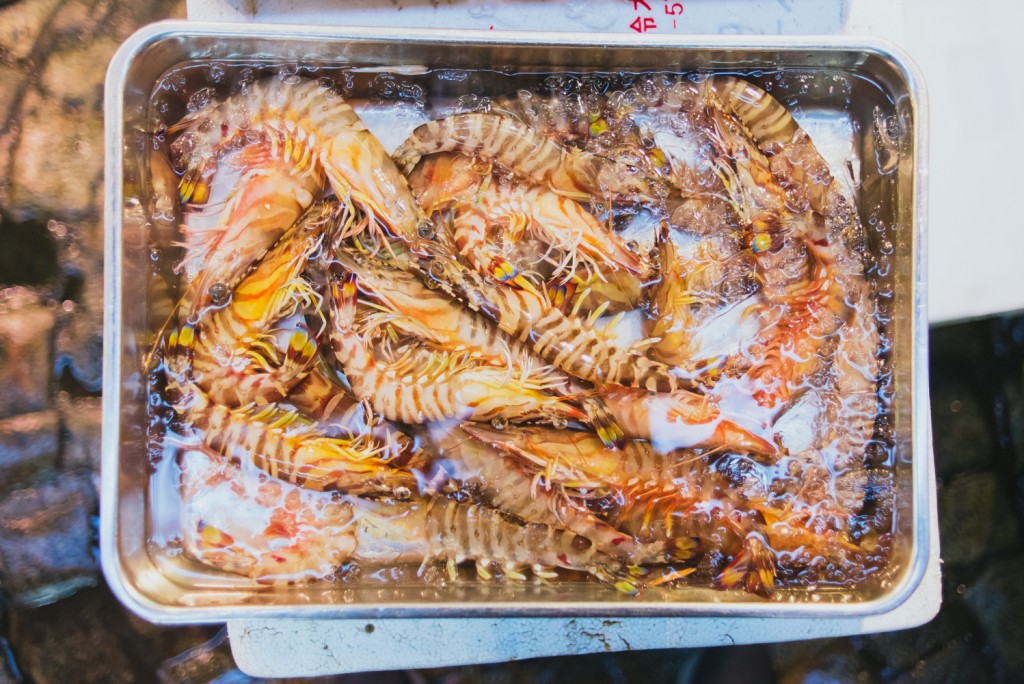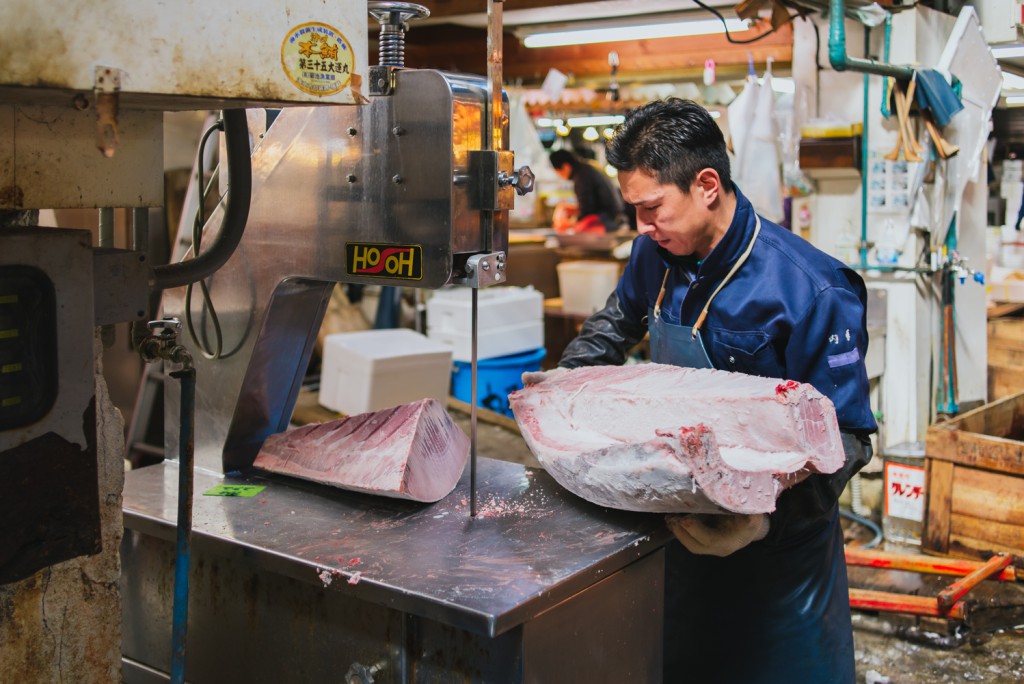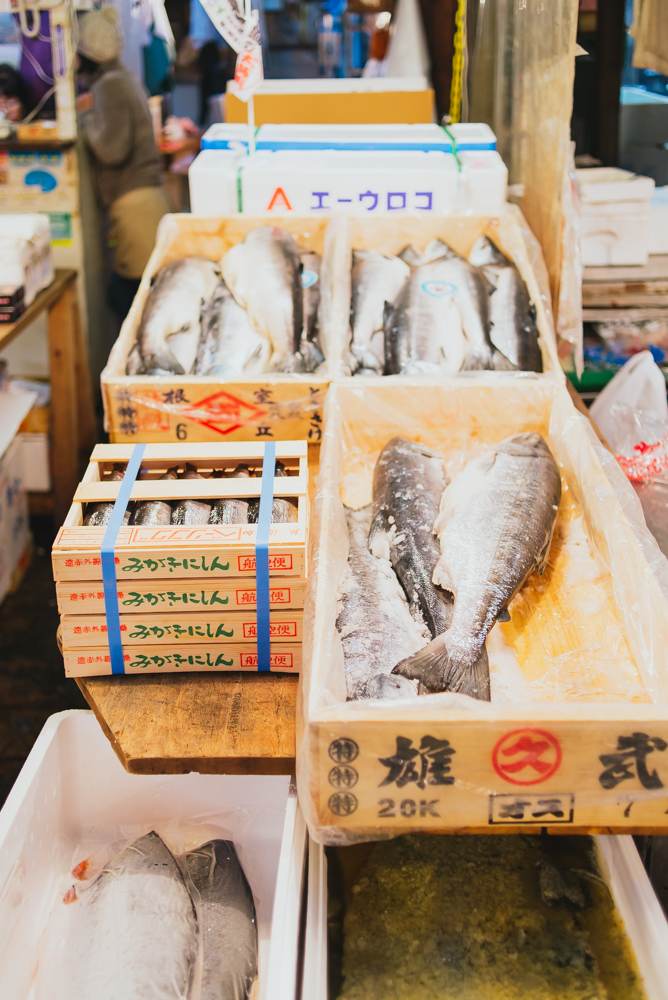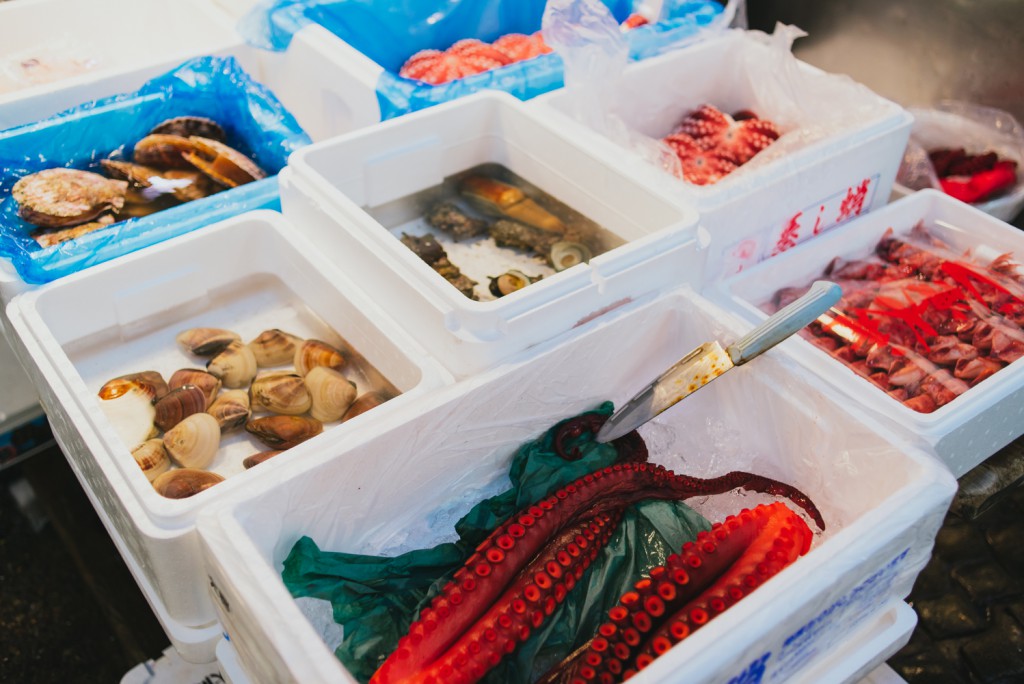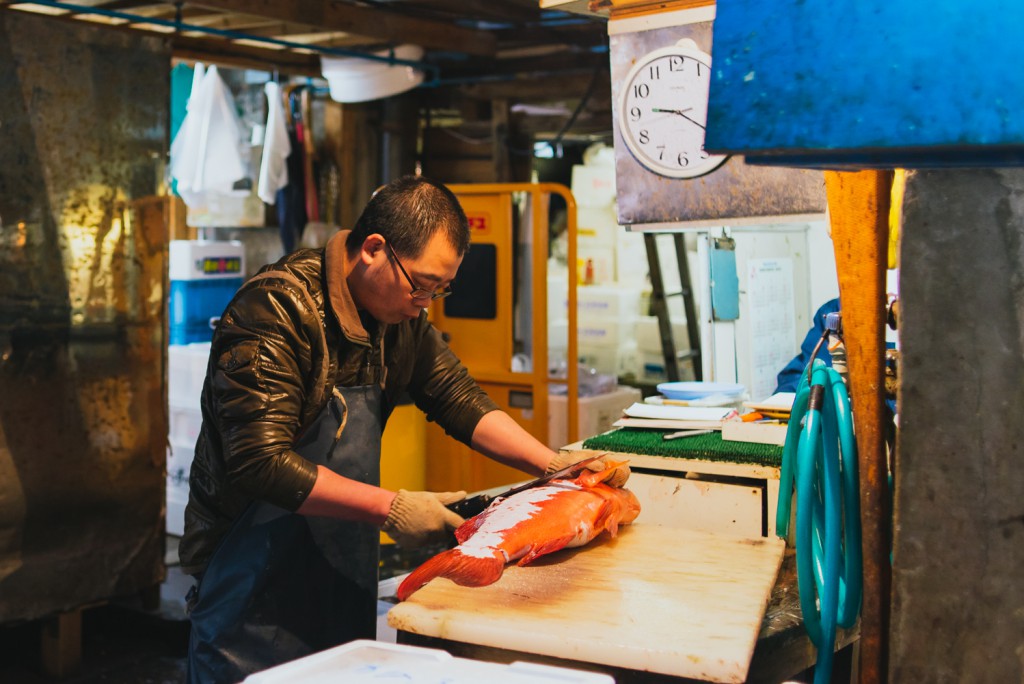 6. Be respectful and follow the rules
Due to tourists getting in the way of important operations, some vendors at Tsukiji are becoming increasingly frustrated by visitors. Because of this, it's especially important for tourists to be respectful of how the market operates and follow the rules and guidelines. The Tsukiji Fish Market has put together a whole document intended to educate tourists about appropriate behaviour in the market and it is definitely recommended that you read it before visiting. Don't visit anywhere marked 'off limits' and be respectful of the wholesalers making their livelihood here. This market isn't intended for tourists and so being there is a privilege.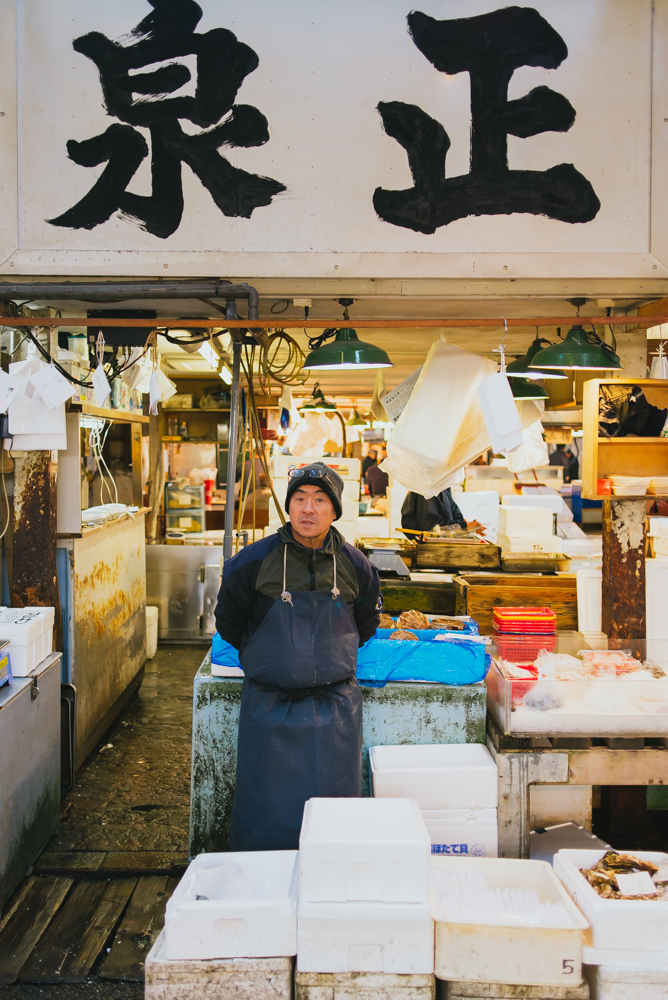 7. Be aware of your surroundings
A word of warning: Tsukiji operates at a frenetic pace. It's working warehouse is a hive of activity with wholesalers, resellers, customers and workers rushing from place to place, making deliveries, placing and picking up orders. As a tourist essentially making no contribution to the livelihoods of these people, try and stay out of the way as best you can. Stay alert otherwise you just might just get run over by a motorised fish trolley racing by at an alarming speed! Always give the fishmongers the right of way and if you slow them down, be sure to bow and say 'sumimasen' (excuse me). Babies, stroller and young children are not permitted in the inner market for safety reasons.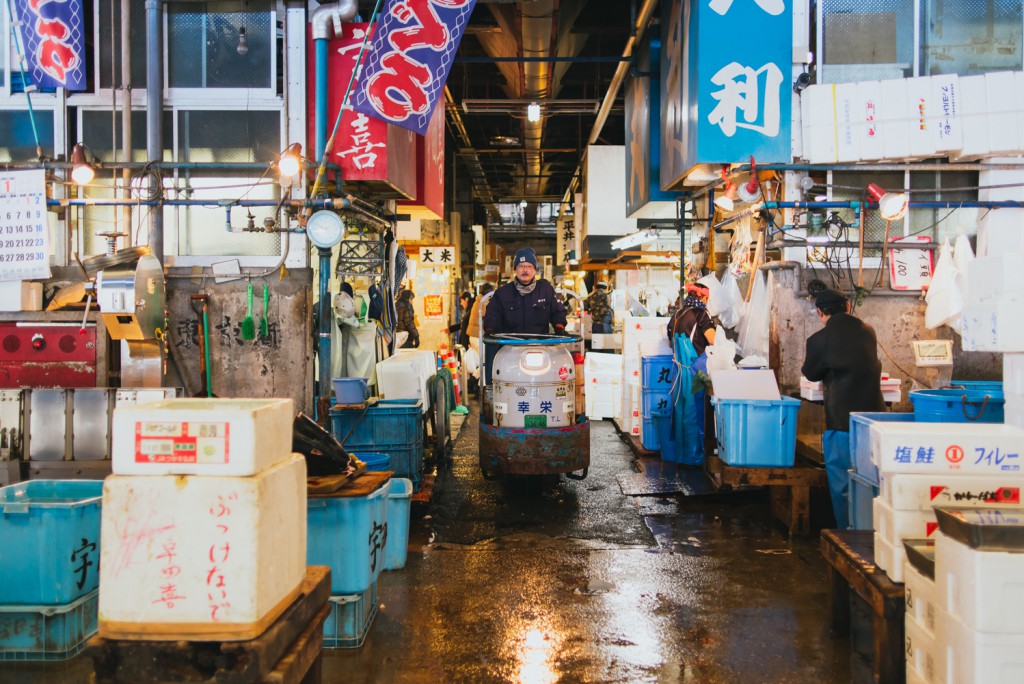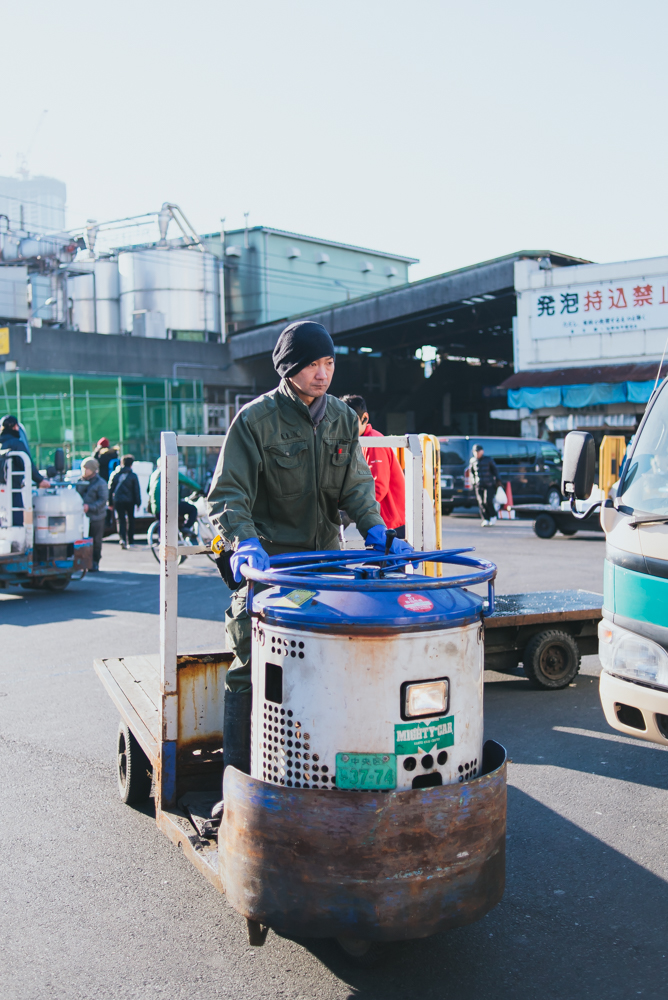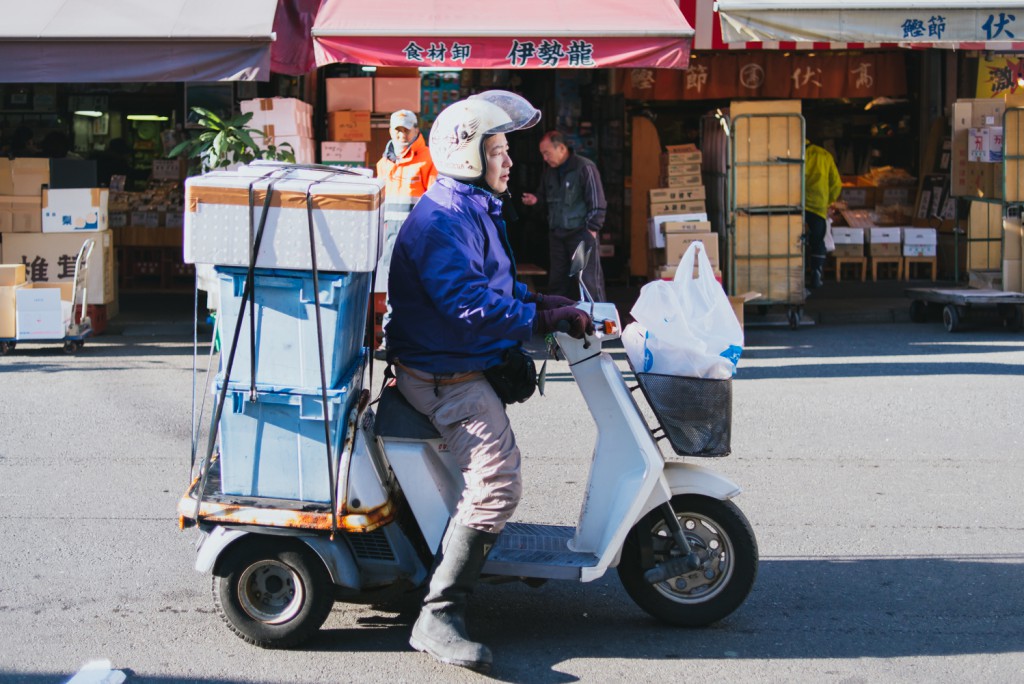 8. Bring cash
Few shops accept credit cards here, so visit the ATM beforehand. Japan is a very cash-oriented society and even though more and more places have begun accepting credit cards for payment, there are still many that do not, such as those in the Tsukiji market.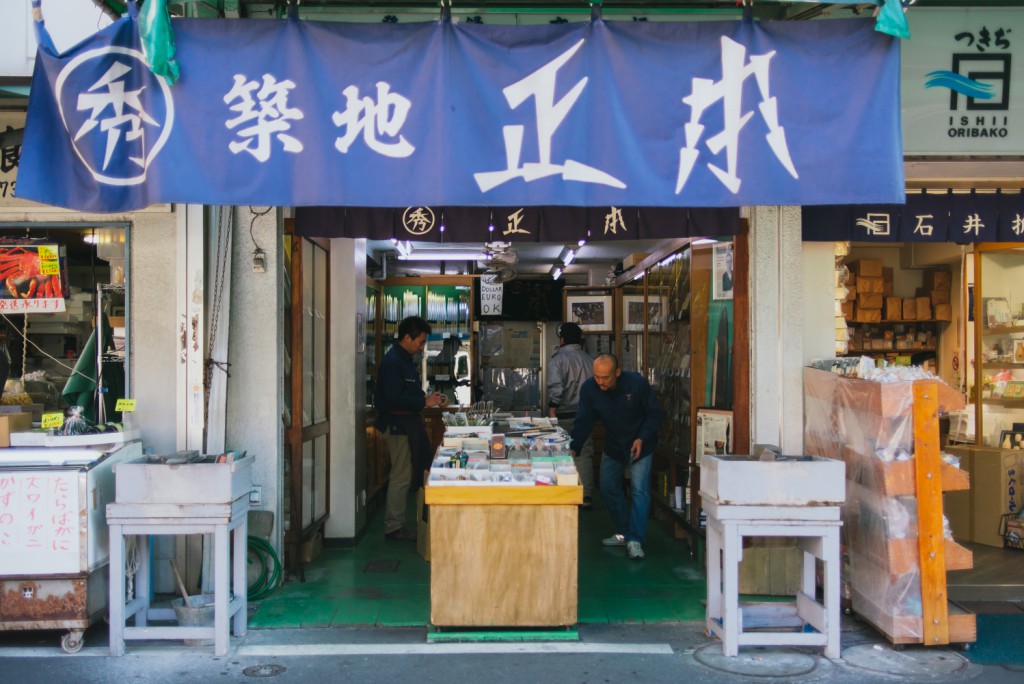 9. There's more to see than just fish
Whilst the inner market is where you'll find all the fresh fish, most tourists overlook the outer market which sell all manner of wares, including beautiful hand-forged Japanese knives — definitely a souvenir to be treasured for years to come.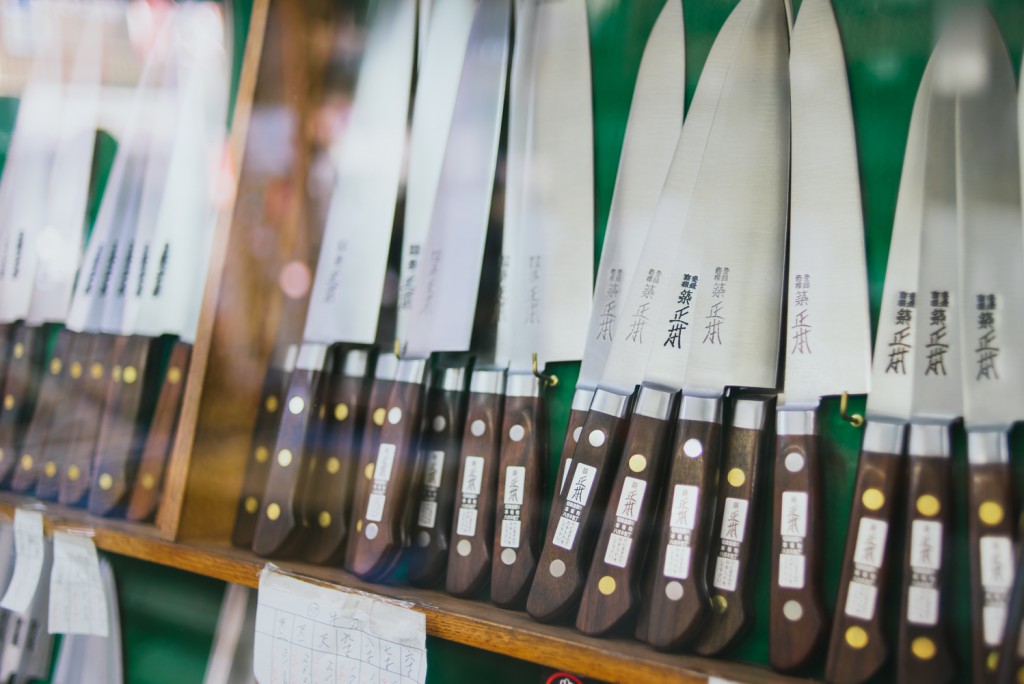 10. Stay for a sushi breakfast
There's no other place in the world where you'll get fresher, higher-quality sushi than in the very grounds of the Tsukiji Fish Market. After spending some time exploring the market and its surrounds, head to one of the many hole-in-the-wall sushi restaurants for breakfast. After seeing the fish market in action, you'll have a whole new appreciation for sushi! The most famous sushi restaurants in the market area are Daiwa Sushi, Sushi Dai and Sushi Zanmai, but they're so popular that you'll spend hours waiting in line. Some excellent alternatives are Okame, Iwasa-zushi and Yamazaki.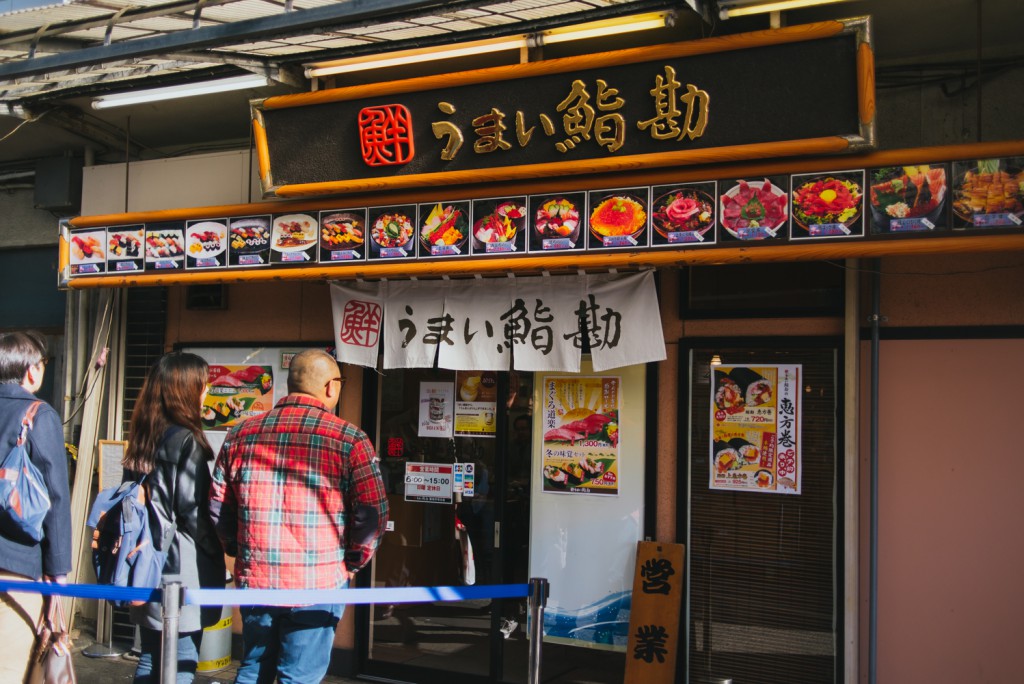 11. Get there before the market relocates
The Tsukiji Fish Market is set to move to the nearby Toyosu district in November 2016 (**UPDATE: this has been delayed until at least Fall 2018). Whilst you'll still surely be able to visit the new site, it will definitely not have the same character as this original, traditional one, which opened in 1935. If you're really keen on experiencing the traditional market before it succumbs to modernity, try and get there before it moves.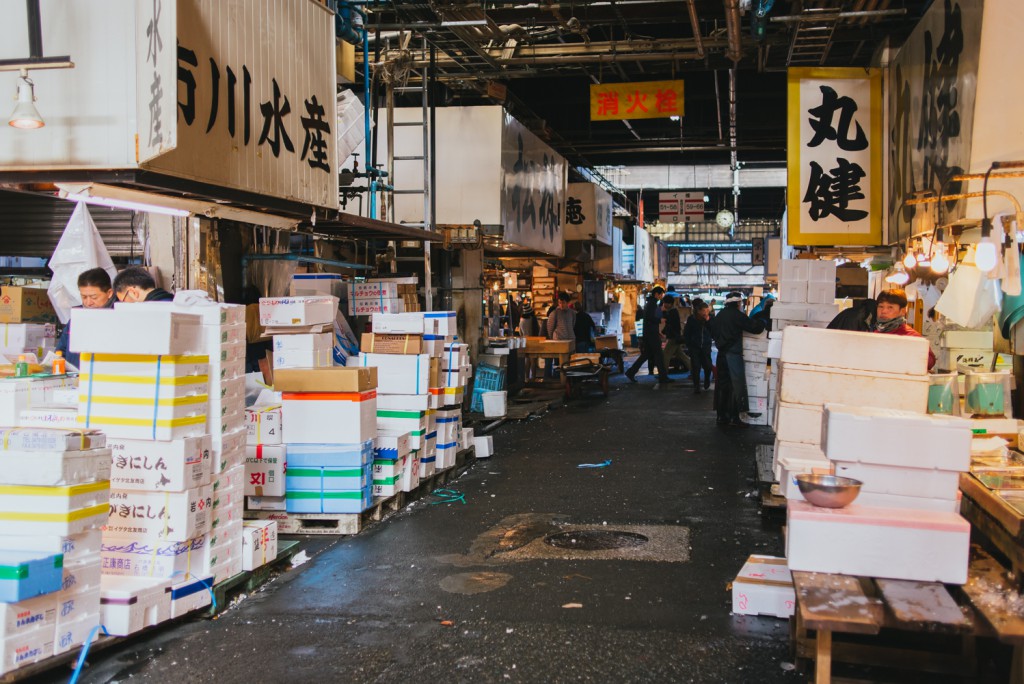 Have you been to the Tsukiji Fish Market? What are your tips for visiting?