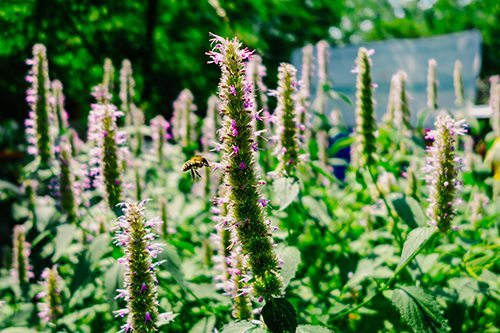 I've been wanting to check out Prinzessinnengärten in Berlin's Kreuzberg for a while now and finally visited last weekend. Boy, what a place! I'm asking myself how it took me a year to get down here.
Launched in 2009 by non-profit group Nomadisch Grün (Nomadic Green), the vision behind Prinzessinnengärten was to create a mobile urban farming space where members of the community from all social classes and cultural groups can come together and collectively tend an urban garden. The initiative relies heavily on volunteers, who are themselves rewarded with a great sense of fulfilment and increase in knowledge.
Developed on unused, neglected land which had been vacant for half a century, Nomadisch Grün rents the space from the city. The Prinzessinnengärten receives no subsidies from the government and so must self-sustain through sales at the garden's beautiful cafe, the selling of the various organic vegetables produced on site, as well as funds collected from the implementation of regular educational programs and events. The primary aim of Nomadisch Grün is to ensure that the garden is a place of learning. Most people that tend the garden, including the owners, are amateurs and beginners and through the practical and informal nature of the setting, knowledge is shared and developed collectively.
The fact that the Prinzessinnengärten was also the location for last weekend's Stadthonigfest (City Honey Festival) really did mean that I couldn't stay away any longer.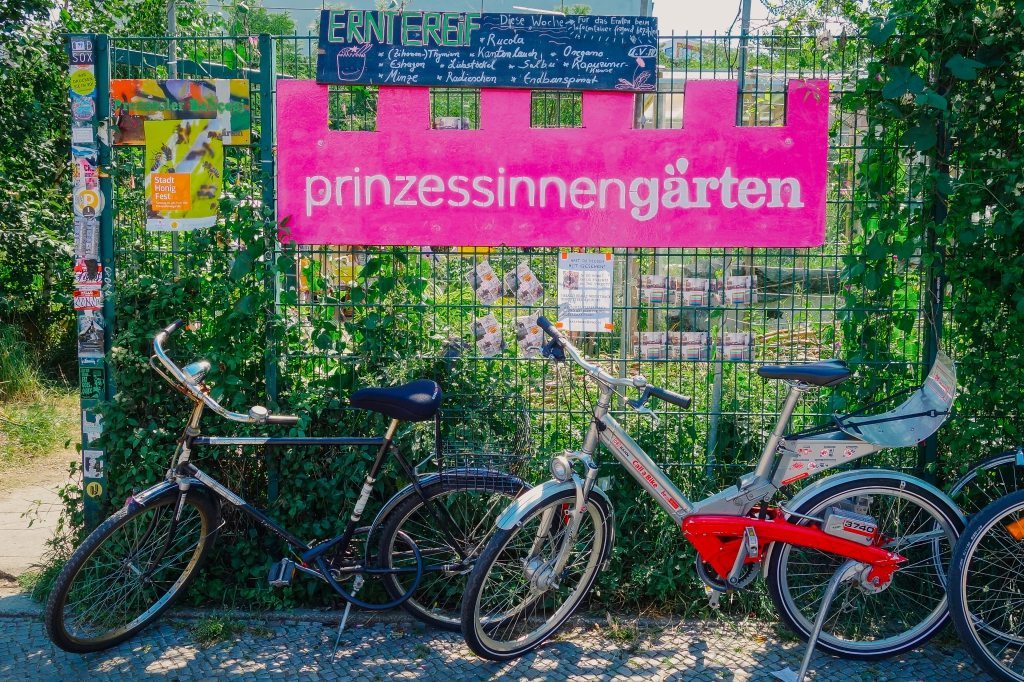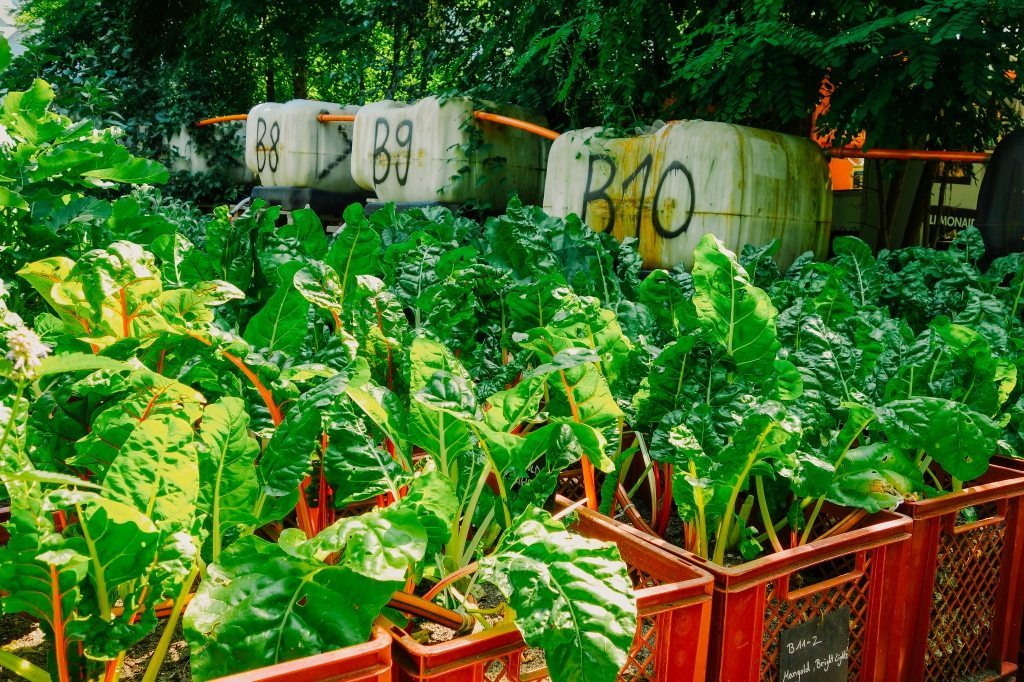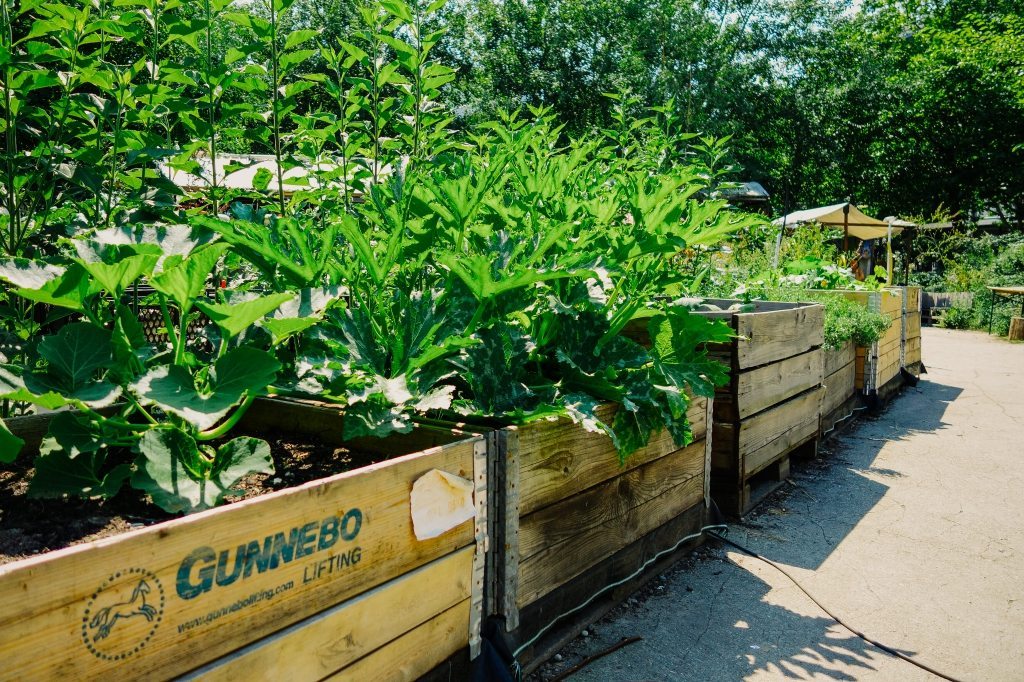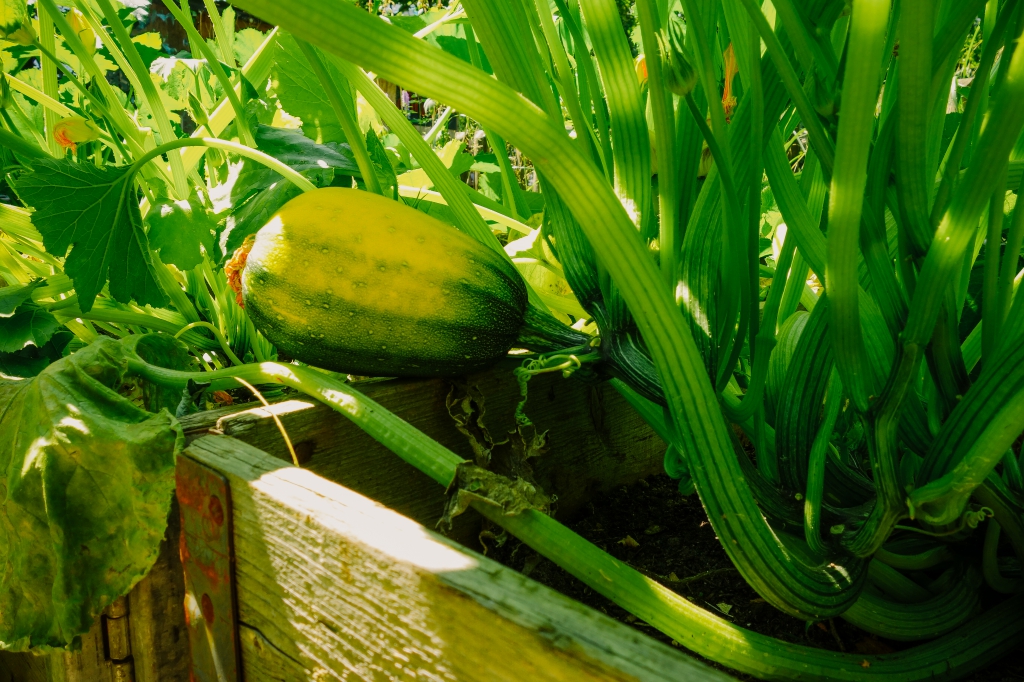 Cute little stalls were set up all over the garden, representing some 1,000 beekeepers from all over Berlin. Each representative was eager to speak about their particular honey, what made it special and what it's characteristics were, resulting from the local pollens in the local area. Of course, samples were offered freely.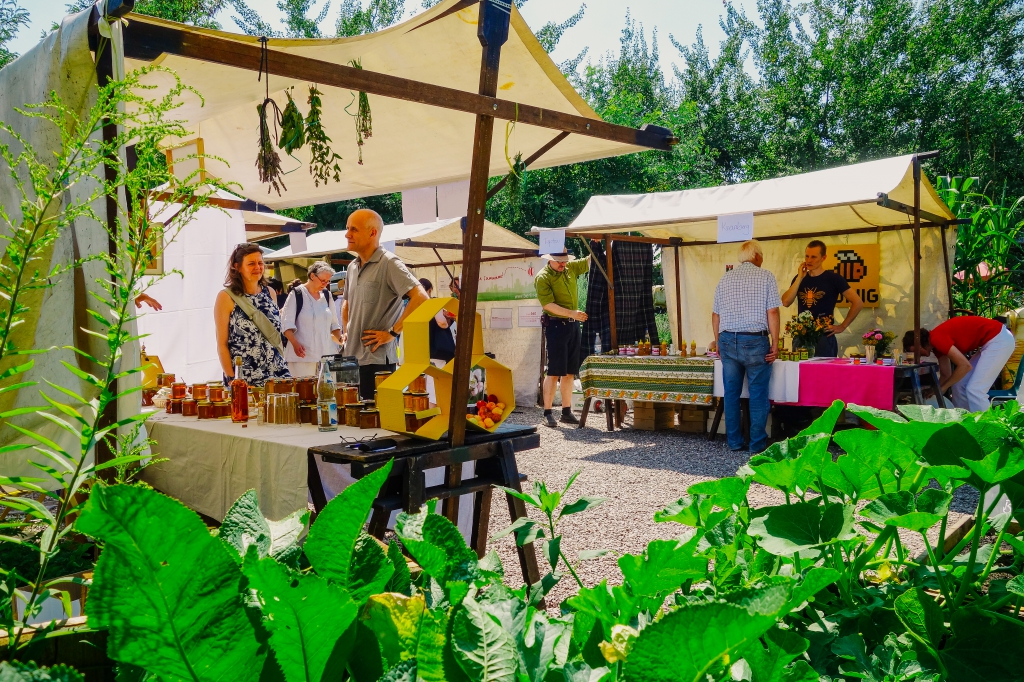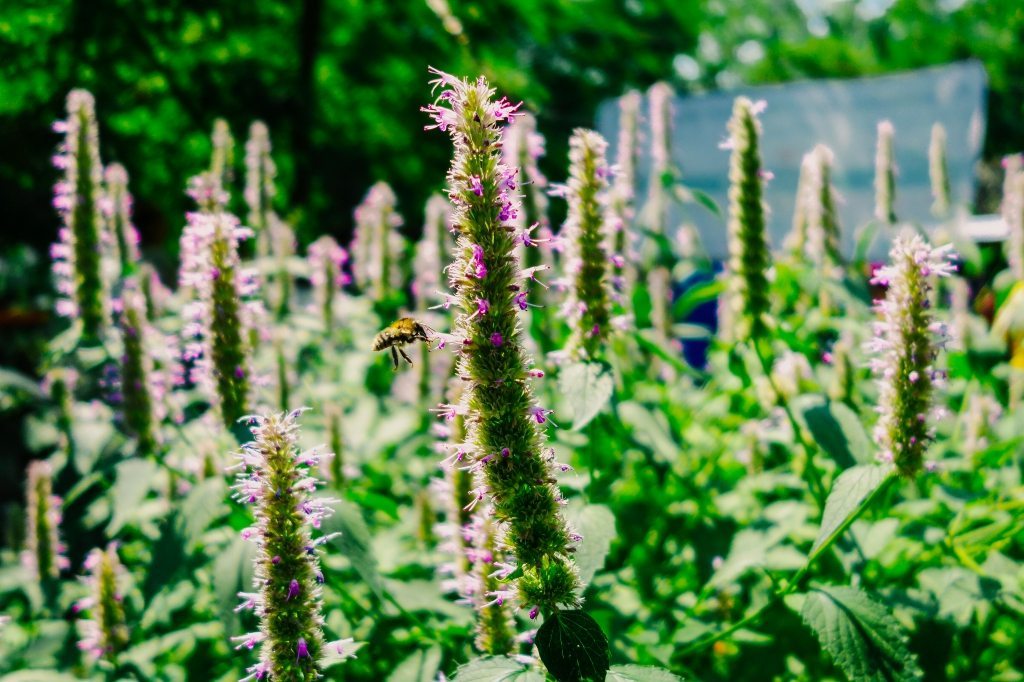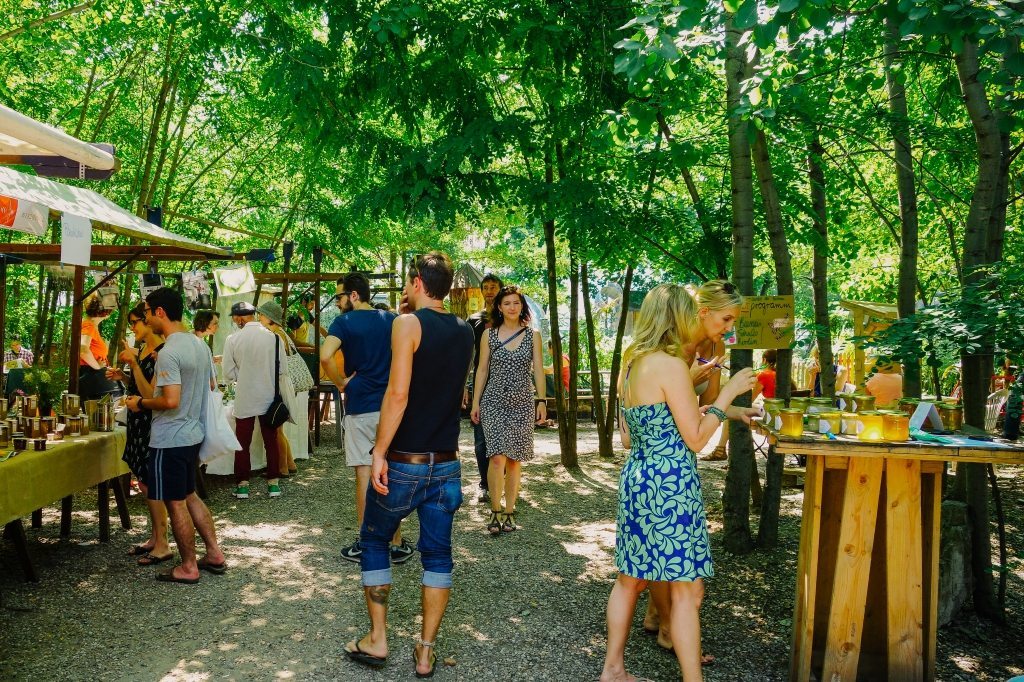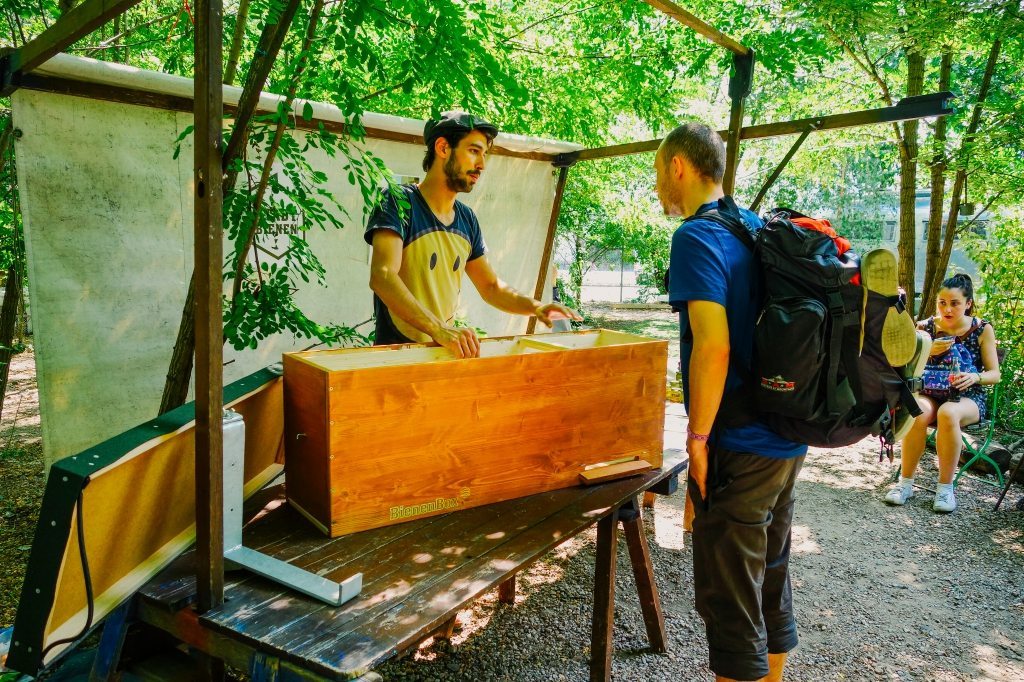 After much deliberation and a lot of some taste testing, I eventually decided on a beautiful, sweet honey cultivated by a family in Pankow, the neighbourhood to the north of where we live. This honey truly is the nectar of the Gods and to not drizzle a little generous spoonful on my muesli each morning just wouldn't be right.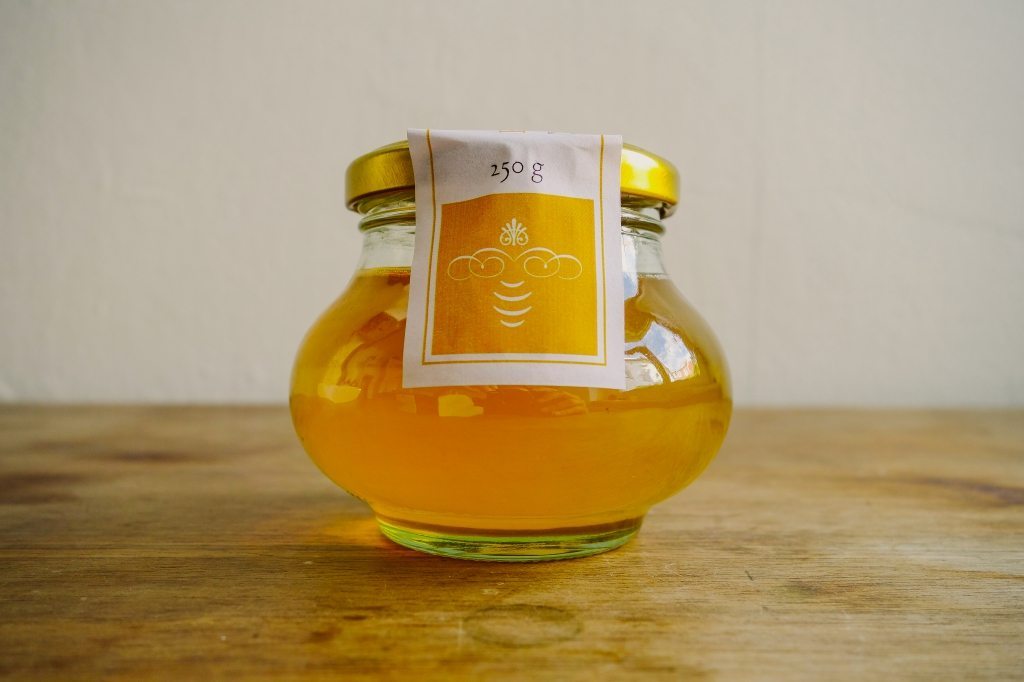 When privatisation of the land occurs (not if, but when), Nomadisch Grün will have to find another location for Prinzessinnengarten. Mind you, they are aware of this and prepared for the inevitable move — they have built a mobile, urban garden after all.
To learn more about the vision behind Prinzessinnengärten, check out this little video below:
Address: Prinzenstraße 35-38 / Prinzessinnenstraße 15 (U8 Moritz Platz)
Opening hours: The Prinzessinnengärten is open from April to October every day (except in very bad weather) from 11am – 6pm. The garden cafe is open from 12pm – 10pm.
Are there any community farming initiatives in your city?