Let's be honest. I'm ALWAYS looking for an excuse to plan a holiday. It doesn't take much to convince me that we need to take a trip! But really, is there ever a better reason to get away than when you're on the countdown to having a baby? I'm not sure there is. We knew that this would be the last chance we had to truly indulge, relax and soak up each other's company before the chaos of parenthood begins. Here's a little recap of our recent babymoon in Port Douglas!
A babymoon in Port Douglas
I think you all know my love for beautiful Tropical North Queensland, don't you? It's one of the most naturally beautiful regions in all of Australia, while still being super accessible. We got married up there about a year ago, that's how much we both love it. So when we were trying to decide where to go on our babymoon, this is the one place our minds kept wandering back to.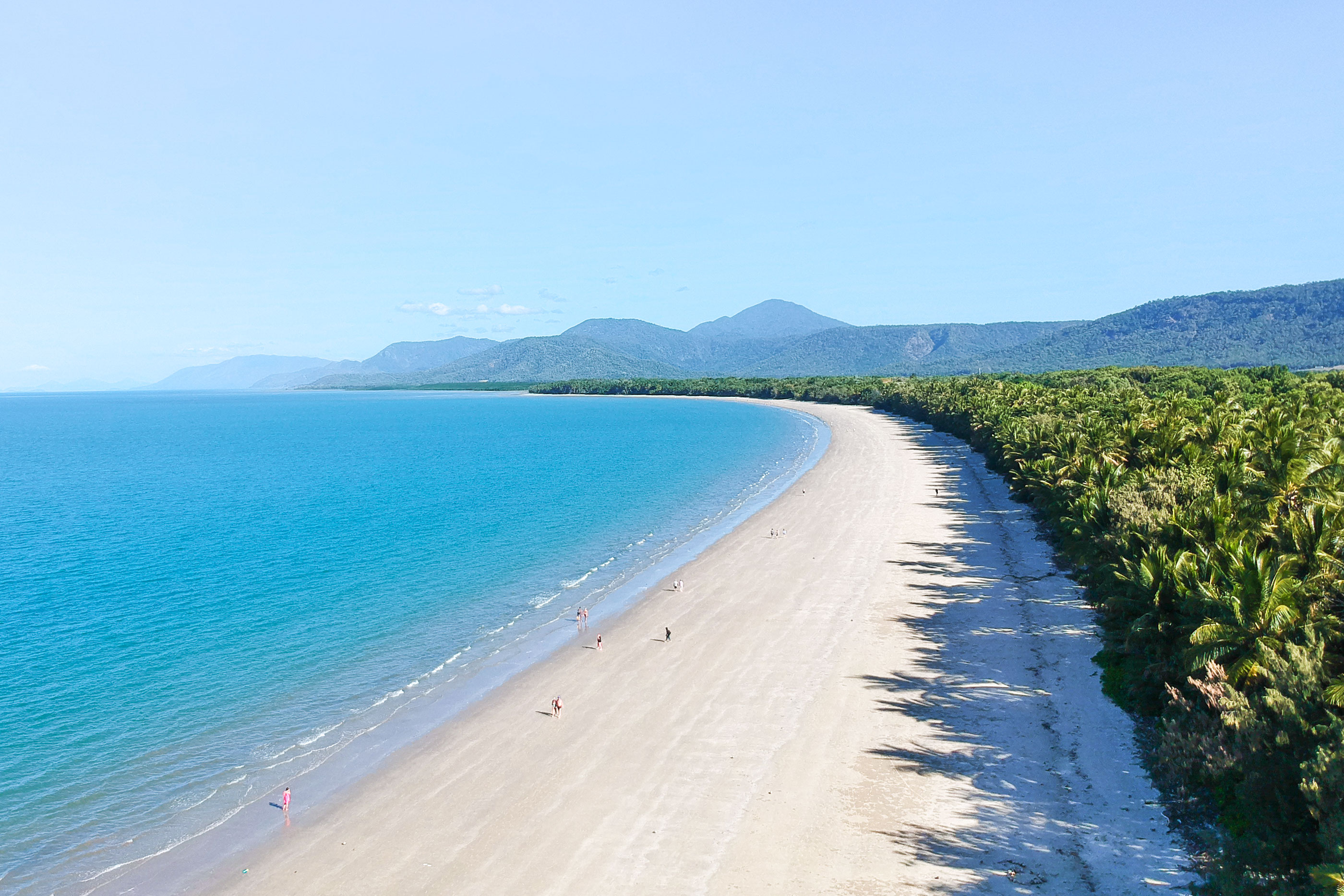 Even though we had been so, so busy in the month leading up to this trip, we knew we'd look back with such awful regret if we didn't bother to plan a babymoon. This would be our very last holiday, just the two of us. While I'm sure we'll definitely travel alone again, there'll be babysitters to organise and our minds won't solely be just on us. There'll be another little one to consider and plan for too.
Because of everything that was going on (I'm talking hospital antenatal classes, midwife appointments, ultrasounds as well as social things planned way in advance), it was SO hard to find some space to book the trip! Luckily, we found a free six days in late August that wasn't booked up yet. It was literally the only time we could go and I'd be 33 weeks pregnant by then.
When looking at dates, initially I was a bit worried about going so late. As you know, I tested high-risk for pre-eclampsia early in my pregnancy and so it was always in the back of my mind that it could develop and I'd need to stay close for careful monitoring. Luckily though, my blood pressure has remained stable and good so far.
Going at a late stage was also less than ideal because I couldn't find ANY travel insurance company that would cover me! Most seem to only offer pregnancy-coverage up to 28 weeks. That meant that if I developed a complication and we couldn't go, we couldn't claim any cancellation costs. To get around this, I made sure I booked flexible fares with both the airline and the hotel which would give us a refund if we had to cancel. We still also purchased travel insurance to cover our luggage and rental car excess, even though medically I wouldn't be covered.
Also, after 28 weeks, the airline required me to carry a medical note from my midwife indicating my due date and that I was fit to fly. Do you think it was even checked at the airport? Nope!
So aside from all the things we had to consider BEFORE going, once we actually got there it was total bliss. I was at the stage of my pregnancy where I was feeling heavy and swollen so my top priority was to laze around and swim away the days. So naturally, of course, we stayed at The Sheraton Grand Mirage. Not only is it just steps away from the beach, but it's the hotel with the most incredible lagoon pools. There are thirteen of them (yes, really) and even though the hotel was fully booked, it was never hard to find a quiet spot to ourselves. We kept the poolside service coming on repeat throughout the day too, of course.
My aching pregnant body was begging for some TLC and so one day we drove 20-minutes out of town to Silky Oaks Lodge for a couple's spa treatment. The Healing Waters Spa is famous for being one of the best spas in the region and I have to say, its reputation didn't disappoint! Each treatment room is positioned overlooking the lush, tropical rainforest and the sound of bird calls float through the rooms.
Since Ben and I had booked a couple's treatment, each of us was personally consulted about our needs and which treatment we preferred. Of course, I was all about the pregnancy massage, while Ben opted for a deep tissue massage. I've got to say, I don't think a massage ever feels so good as when you're pregnant! It was so gentle and soothing and just what my body needed. Afterwards, we enjoyed Daintree tea and fresh, tropical fruit on a private terrace overlooking the rainforest. Divine.
Afterwards, feeling completely blissed-out, we headed over to the beautiful Treehouse Restaurant for lunch. It was the most stunning location, perched in the treetops and overlooking the pristine and gently-flowing Mossman River below. I couldn't go past the locally caught fish as well as a tropical mocktail. In between bites, we gazed out into the trees and down to the river below, listening to the sounds of the water and rainforest. We left feeling full, perfectly relaxed and so grateful for such a special babymoon experience.
After our morning of pampering, we decided to keep heading north into the Daintree Rainforest to explore some more. It's such a pristine part of the world, untouched and wild. We crossed the Daintree River by ferry, keeping our eyes peeled for crocodiles floating below (no luck spotting any this time), and headed further into the dense rainforest.
The world-heritage listed Daintree Rainforest is the oldest rainforest on earth (we're talking tens of millions older than the Amazon) and it was right here that every other rainforest on the planet came from. This was where it all began. For some reason, it just felt extra special to be here while growing a new life in my belly.
We spent late afternoon at Cape Tribulation – one of the most beautiful areas in the wet tropics. The lush rainforest presses right up against the sand and it's the only place in the world where two UNESCO World-Heritage areas meet side by side (the Great Barrier Reef and the Daintree Rainforest). We had the whole beach to ourselves too. Pretty special.
Apart from our little adventure into the rainforest, we spent the rest of our babymoon in Port Douglas. We went for lots of morning beach walks, ate our way around town and wandered around the waterfront market. We took everything slowly, listened to my body and if my feet started to get too swollen or I started to feel tired, we headed back and spent the rest of the day lounging by the pool. The best.
Now that the babymoon is over, the real adventure is about to begin: parenthood!
Looking for more posts to inspire your trip to Tropical North Queensland? Read these next:
If you'd like to follow more of my pregnancy journey, read my monthly bumpdates here or browse the Pregnancy category.
Like this post? Pin it for later!
Would you go on a babymoon? Tell me what you think in the comments below!
Disclosure: a big thank you to the team at Silky Oaks Lodge for inviting us to experience the spa and restaurant. We adored every minute!