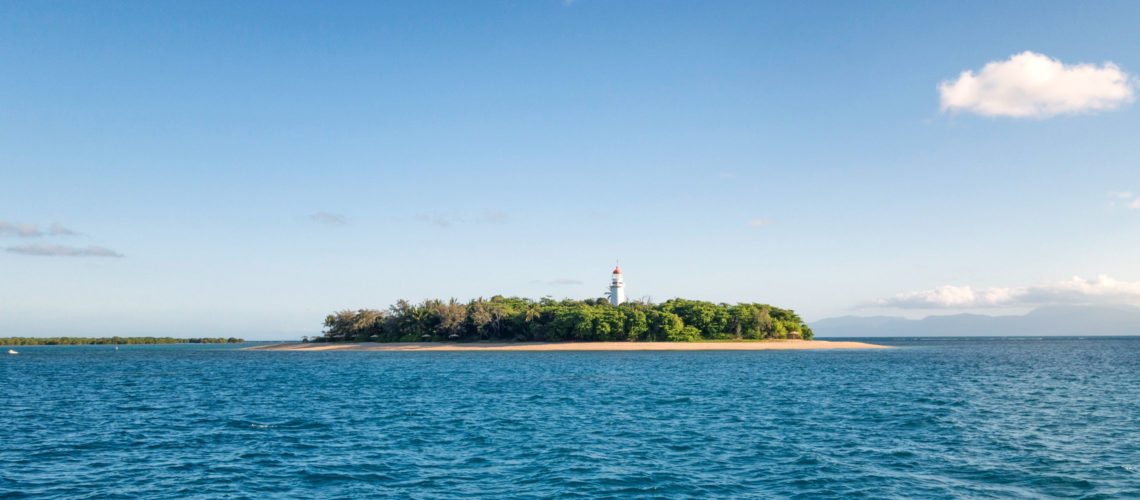 The Great Barrier Reef is one of the world's most precious treasures and one of the original seven wonders of the natural world. Known as Australia's 'blue outback', it's massive and magnificent, just as the rest of Australia is. As a kid growing up in the land down under, my family regularly headed up north for our holidays (lucky me!) and so the reef was a pretty special part of my childhood. A visit to the Great Barrier Reef should be on everyone's bucket list, but if you've never been before, there are a few things to consider before your visit including lethal jellyfish (welcome to Australia!), safety on the water and how you can help to protect this wondrous natural gift in the years to come.
10 things to know before visiting the Great Barrier Reef: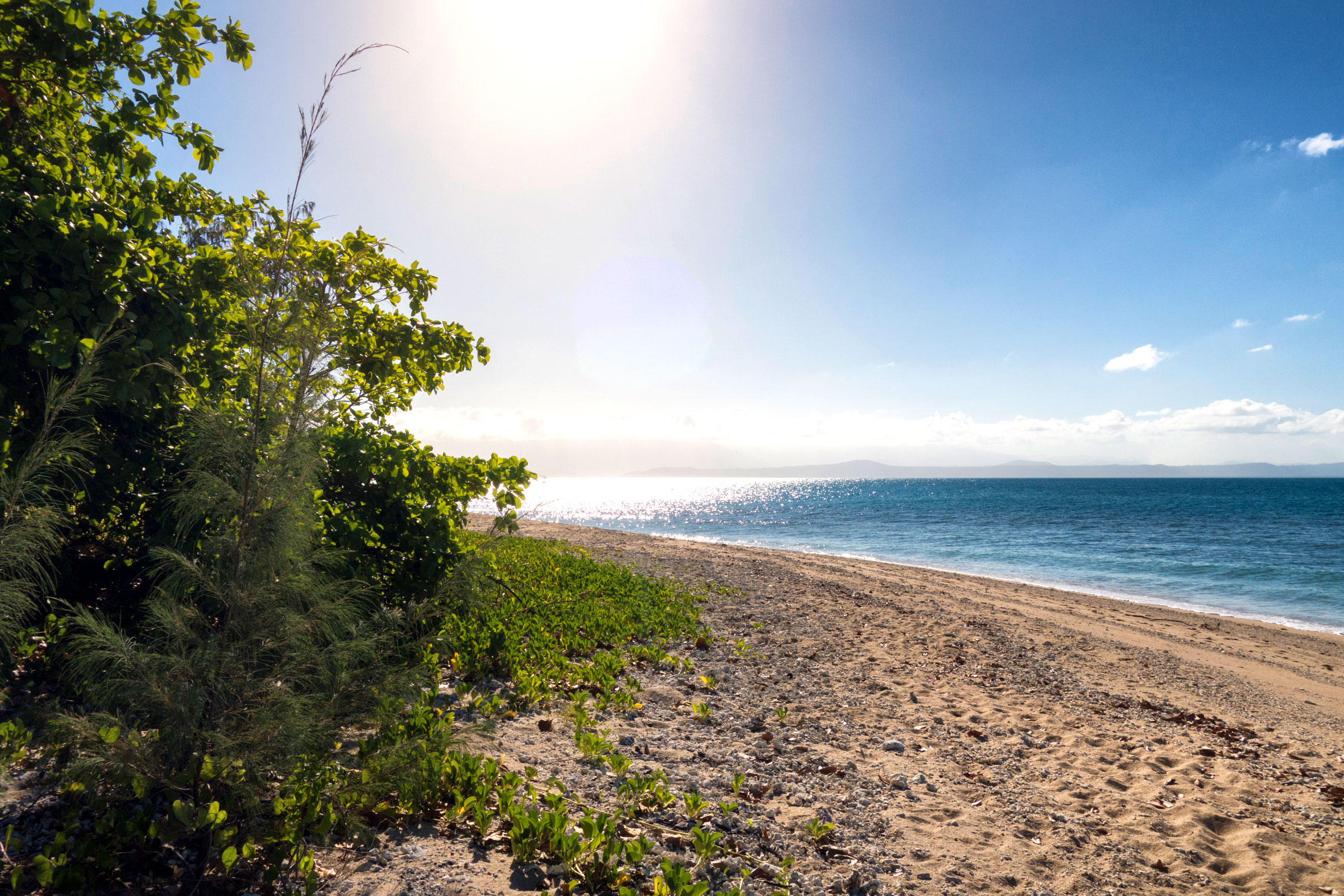 1. It's massive
The Great Barrier Reef is a natural wonder like no other. Stretching over 2300km down Australia's northeastern coast (the size of Japan or Germany), it's the only living thing on earth visible from space and is even larger than the Great Wall of China! The Great Barrier Reef is made up of over 3000 individual reef systems surrounding hundreds of the tropical islands, so when you decide to visit, you actually need to decide WHICH PART of the reef you're going to explore.
2. Decide where to base yourself
Because the Great Barrier Reef is so large, pick an area to base yourself in and use that as your gateway to the reef. A number of towns in northeastern Queensland serve as great entry points. Cairns offers the largest number of reef operators and its international airport gives visitors easy access to the reef. It is quite a big town though so if you're looking to stay somewhere quieter and more relaxed, head north on the Great Barrier Reef Drive (one of Australia's most beautiful coastal drives) for an hour up to Port Douglas. This popular resort town is the gateway to the Agincourt Reef at the very outer edge of the Great Barrier Reef and also the Low Isles.
South of Cairns, staying at Airlie Beach or Hamilton Island in the magnificent Whitsundays is another great option. This part of Queensland is famous for its white sand, turquoise water and smattering of 74 islands off the coast.
If you're into diving, consider Townsville as a base. From here you can access Magnetic Island which offers some of the best shore dives in the region with a few shallow shipwrecks to explore.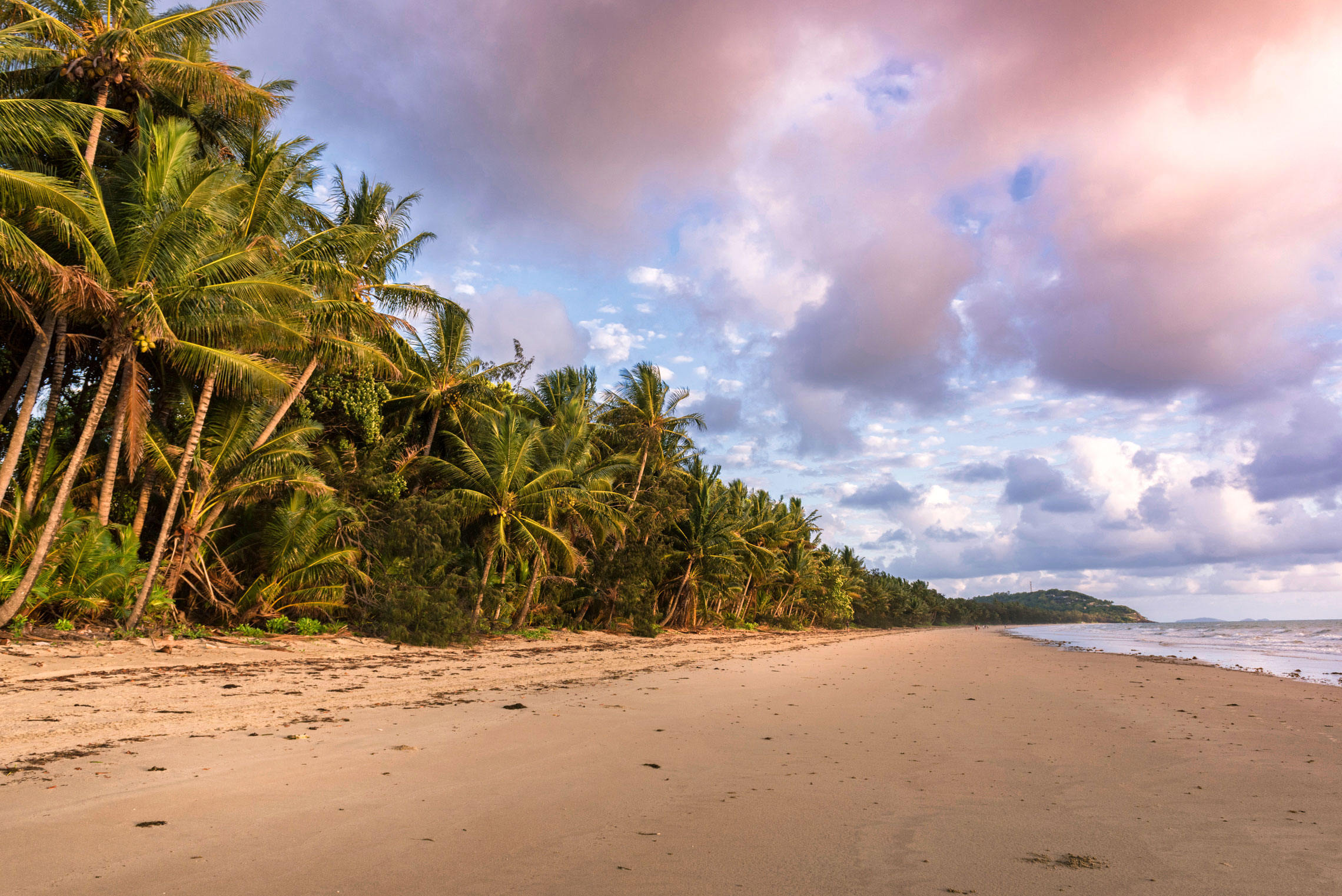 3. Yes, coral bleaching is a real problem
It's a devastating reality that climate change has damaged the Great Barrier Reef. Scientists currently estimate that 93% of the reef has been affected by global warming in some way, with the most severe damage occurring in the sector north of Port Douglas. Warmer sea temperatures have caused the coral to become heat stressed, killing the marine algae that covers it, which, in turn, causes the coral to starve. You can definitely see coral bleaching when snorkelling the Great Barrier Reef, which is so sad. The further north you go, the more obvious the problem.
Hopefully, as tourists see the effects with their own eyes, they might return home and make their lives a little greener in the hope of saving our reef. There is still such a jaw-dropping range of biodiversity in the reef, but with the rate of global warming, frankly, the sooner you can experience it the better.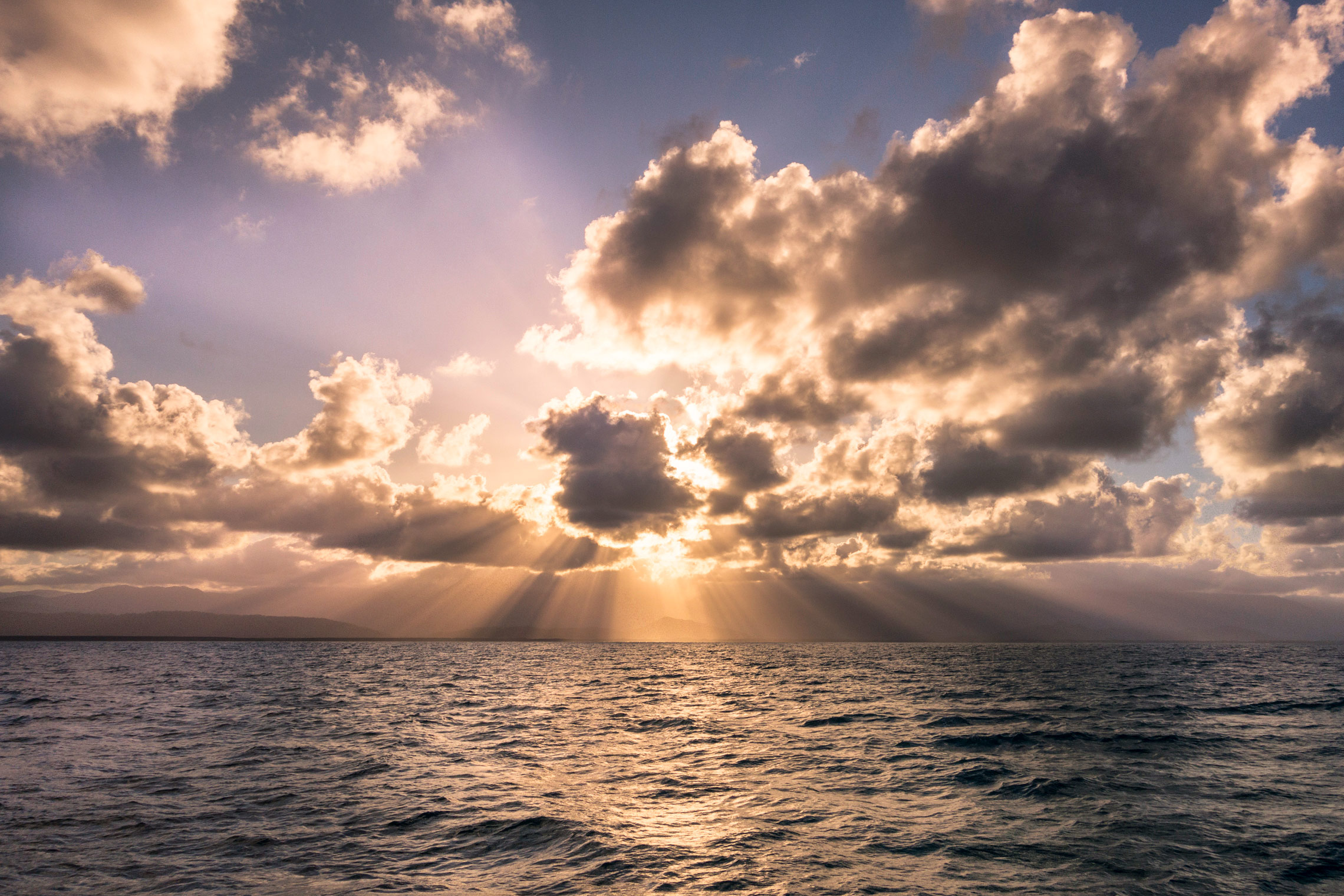 4. Protect yourself against the dangers of the reef
Just as we are a danger to the reef, the reef can be a danger to us. The biggest danger of course is that strong Australian sun. Since we're right under the ozone layer, there's no natural atmospheric sunscreen to protect us and if you don't slip slop and slap, you can be burnt within a matter of minutes. Combine this with the fact that the sun's rays reflect off the water right back onto us, it's absolutely vital that you apply sunscreen religiously and cover up to protect your skin.
Another danger to be aware of at certain times of the year are poisonous marine stingers or jellyfish. Australia is a country of dangerous creatures, didn't you know? November to May (sometimes as late as June) is known as 'stinger season' when marine stingers are present in the tropical waters. It's never nice to be stung by a jellyfish, but in Far North Queensland, a sting by either the Box Jellyfish or the tiny Irukandji can be lethal. So should you visit the reef during stinger season? Of course! You'll just need to wear a protective stinger suit in the water provided by your reef operator. This not only protects your skin from a sting, but it also has the added benefit of providing you with sun protection. Win win.
If you're not a confident swimmer, be sure to tell your reef operator who will keep an eye on you. There are always floatation devices available and it's best to stick with a guide or a group who can look out for you. While the currents on the reef aren't generally strong, weak swimmers can get into trouble anywhere so always be careful around water.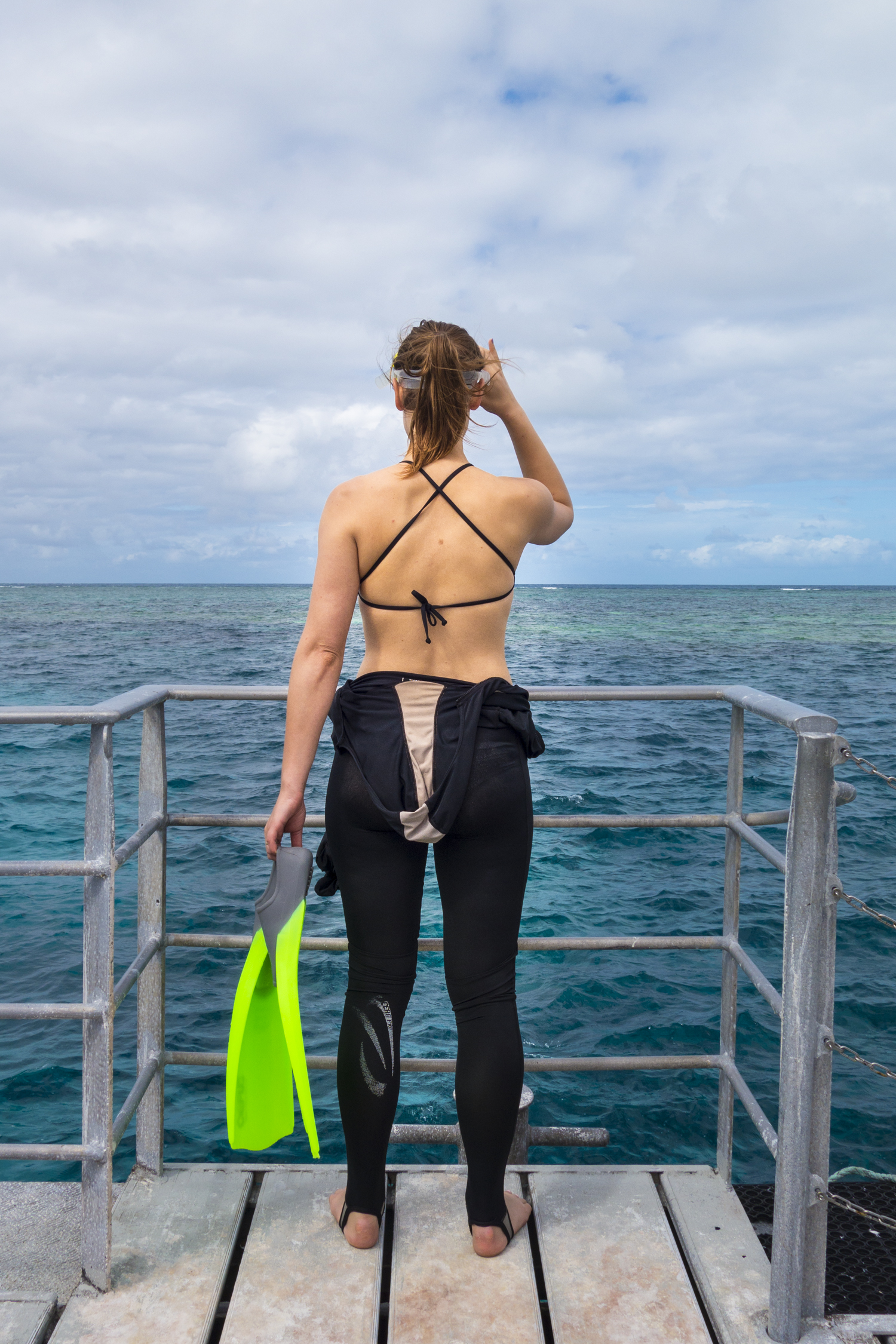 5. Be careful you don't damage the reef
The Great Barrier Reef is a fragile ecosystem and what a lot of people don't realise is the negative effect that tourists can have on it. In the end, we want to do all that we can to protect and help preserve this natural wonder, not harm it. It's important that you don't touch the reef in any way as this can kill the organisms that live on the coral. When snorkelling, it's very important that you maintain buoyancy and you don't let your fins touch the reef as you're swimming, which can do a lot of damage. The reef is quite shallow in many parts and doesn't leave you much room for swimming on top of it. Many reef operators provide floatation devices which really help you stay on the surface. Also, never reach out and touch any of the fish, turtles or manta rays. Many of these species are endangered and they don't need any more encouragement to disappear!
6. Not a swimmer? Enjoy the reef in other ways
If you're not a big snorkeller, don't fear! There are many other ways that the wonders of the Great Barrier Reef can be enjoyed. There are activities and options aplenty including glass bottom boat rides, semi submersible tours, sailing, island day trips and even helicopter rides. There's definitely an experience for everyone.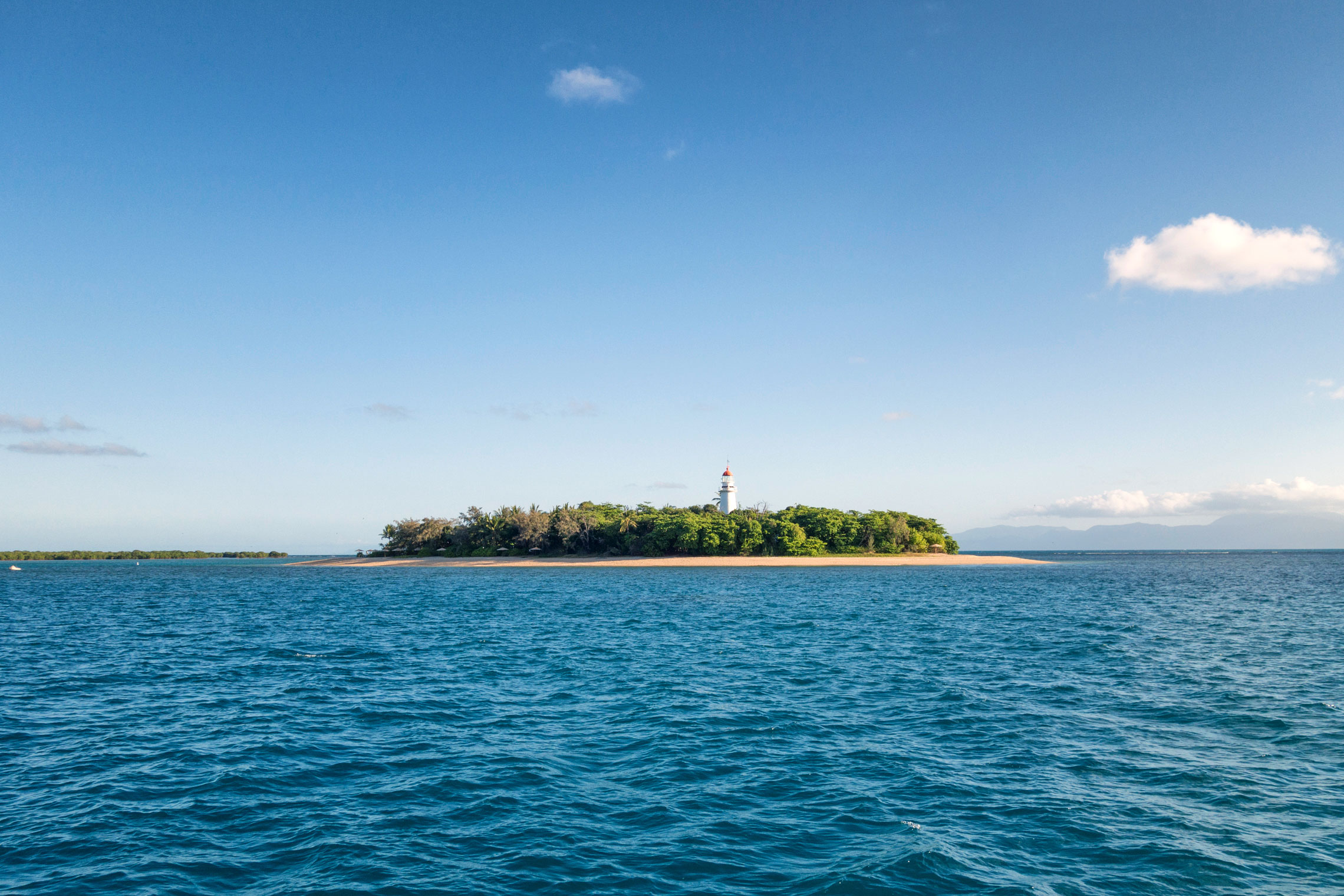 7. Choose an operator that's right for you
Depending on the kind of person you are, you'll want different things from a reef tour. Do you want an open water or island experience? Snorkelling or diving? Do you want to get wet or stay dry? There are a host of options available so make sure you choose the right kind of experience for you.
If you're not sure you want to get wet, choose one of the bigger operators like Quicksilver which has a permanent pontoon moored at the outer reef. They also offer a host of wet and dry activities to ensure that there's something for everyone on the trip, including the semi submersible and glass bottom boat tours. Companies like this do carry a lot of passengers, however, so be prepared for that.
If you're someone who prefers a more relaxed day out to the reef in a smaller group, choose one of the smaller companies such as family owned and operated Sailaway. Board a small catamaran (it holds a maximum of 33 passengers) and head out to the Low Isles off the coast of Port Douglas for either a half or full day of snorkelling combined with time on the island. If you're an eco-conscious traveller, Sailaway is a wonderful choice since they're 100% carbon neutral and only serve locally sourced food and produce on board. Also, the half day cruise is adults only, which definitely adds to the relaxing experience for the childless among us!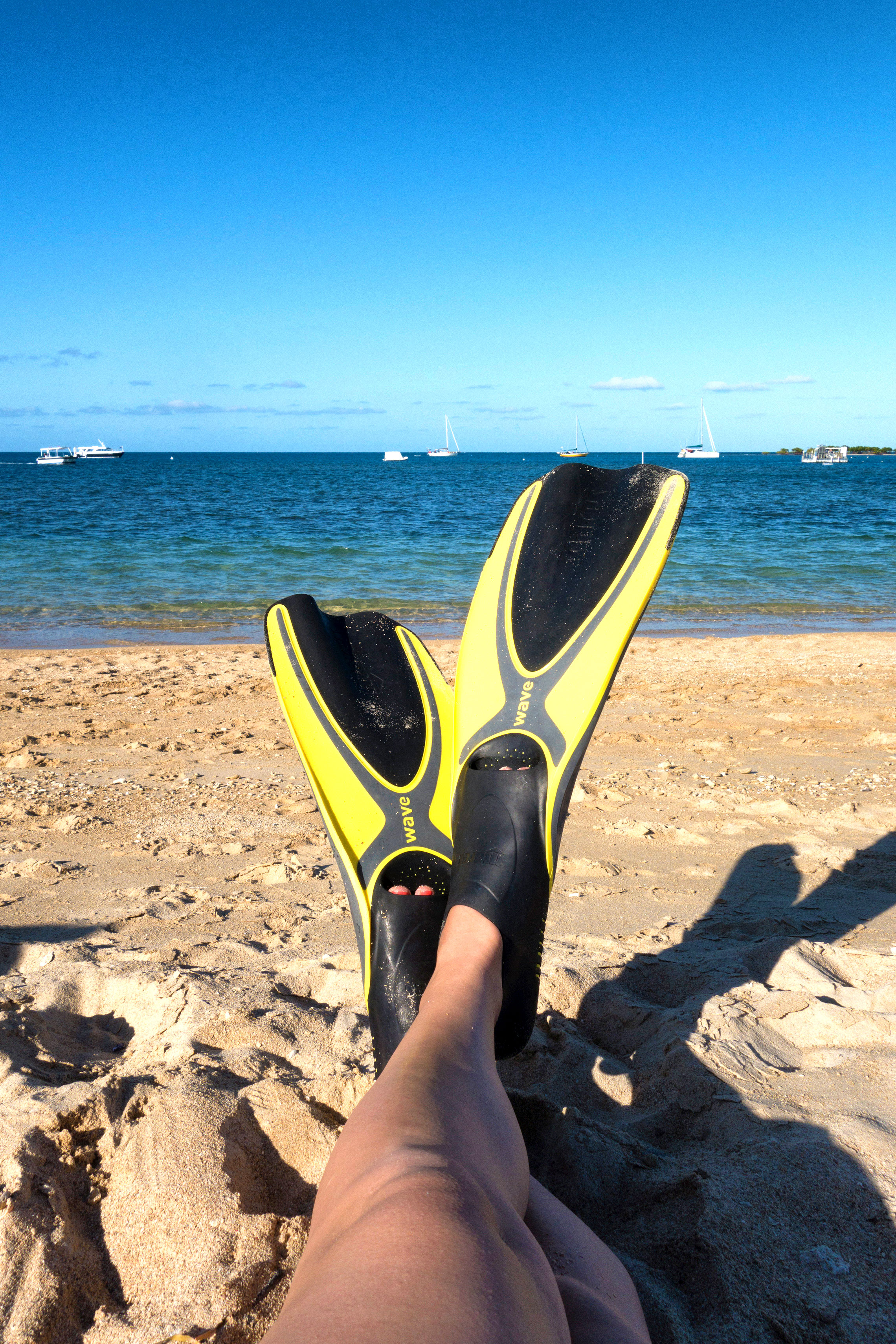 8. It's illegal to take coral home
Even though taking a piece of coral home might seem like a cool souvenir, don't be that person. Since the Great Barrier Reef is a protected marine reserve, it's actually illegal to remove anything from it. Think about what would be left of the reef if every one of the two million people who visit the Great Barrier Reef every year took a piece of it home with them! Treat the reef with respect, be an observer of its beauty and leave it no worse than you found it.
9. You'll want a waterproof camera
Once you stick your head under the water, you'll be astounded by the colourful underwater world below you teeming with life. These are memories to last a lifetime so be sure to pack a waterproof camera to record it all. The last time I was at the reef, I used a LifeProof case for my iPhone which made it completely waterproof and I was able to take cool shots like this. A GoPro is also another great option and probably the best for capturing the colour of the coral.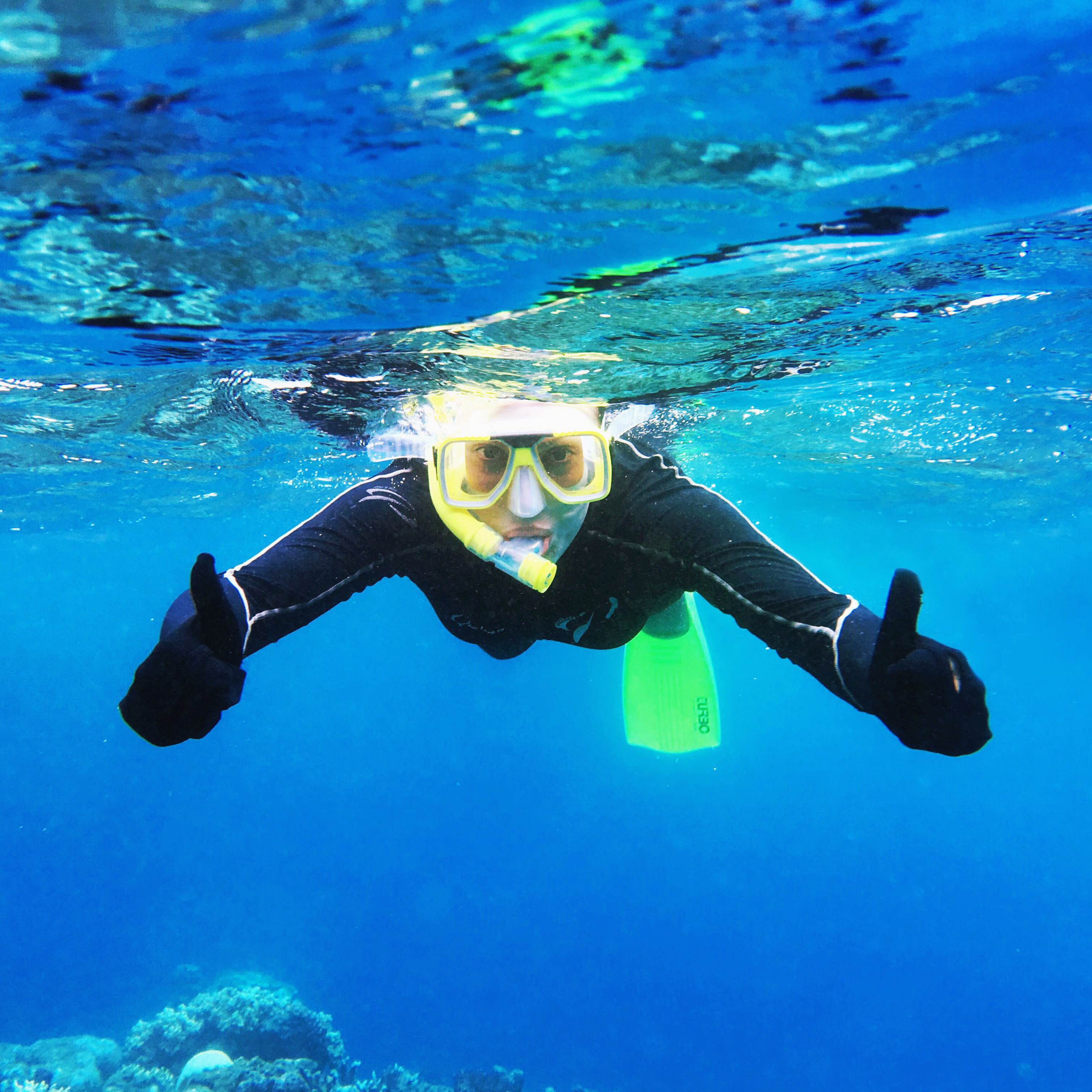 10. Be prepared for an underwater world like nothing you've ever seen
Get ready you guys. Once you dip your head under the water, you'll never want to come up to land again! It's a kaleidoscope of colour and a hive of activity down below and something pretty special to see. You'll see all manner of beautiful and exotic creatures, from spotted rays to green sea turtles, giant clams and over 1500 species of tropical fish. Be on the lookout for the Clown Fish (aka Nemo), the brightly coloured Parrotfish and Surgeonfish, as well as whitetip reef sharks, starfish, sea cucumbers and even dolphins and whales!
Planning a trip to Far North Queensland soon? Here are some other posts you might like:
Disclosure: I was invited on a Sailaway cruise to the Low Isles as a guest of Port Douglas and Daintree Tourism and received a discounted media ticket on a Quicksilver cruise on my last visit. All opinions are my very own of course! Some of the links included in this article are affiliates which earn me a small commission at no extra cost to you. Thank you for supporting The Department of Wandering.
Have you been to the Great Barrier Reef? Share your tips in the comments below!