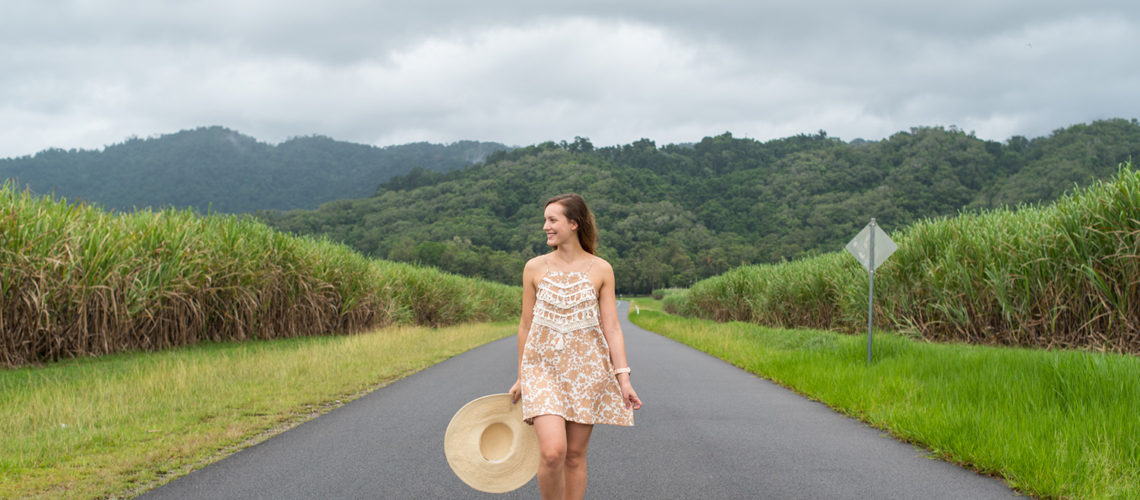 Is there possibly anything in the world more exciting than jetting off to a beautiful destination to go wedding location scouting? Not for me anyway! Recently Ben and I flew up to tropical north Queensland for a few days primarily to tour some venues and make some decisions. My goodness, I had forgotten just how stunning this lush region was. I couldn't resist putting a little guide together for Electrify Mag about how best to spend three days up here. Here's a little excerpt of day one's itinerary — be sure to head on over and read the rest of the guide here.
Port Douglas, in Australia's far north Queensland, has seduced many who have come before and it's not hard to see why. The gateway to the only place in the world where two UNESCO World Heritage sites intersect, the pristine Great Barrier Reef and the oldest rainforest on Earth, the Daintree Rainforest, Port Douglas is the ideal base for exploring this lush, pristine environment. Once a sleepy beach town, it now boasts luxurious eco-retreats, high-end dining and offers a host of activities to showcase the prized natural wonders of this untamed region. Only have three days? Here's our guide on how to spend the ultimate 72 hours in Port Douglas.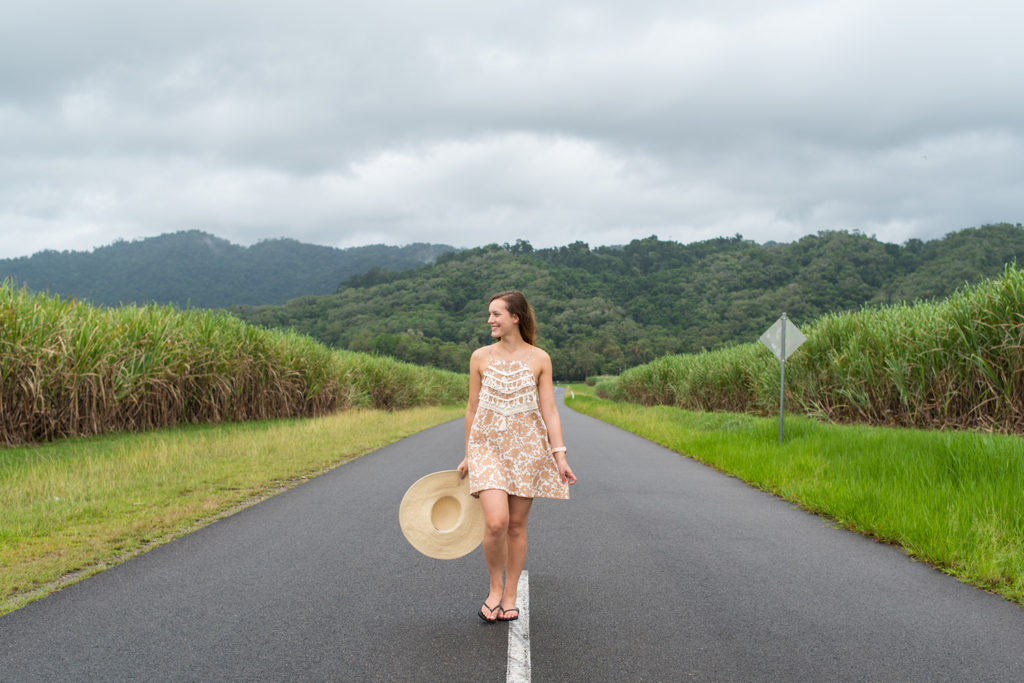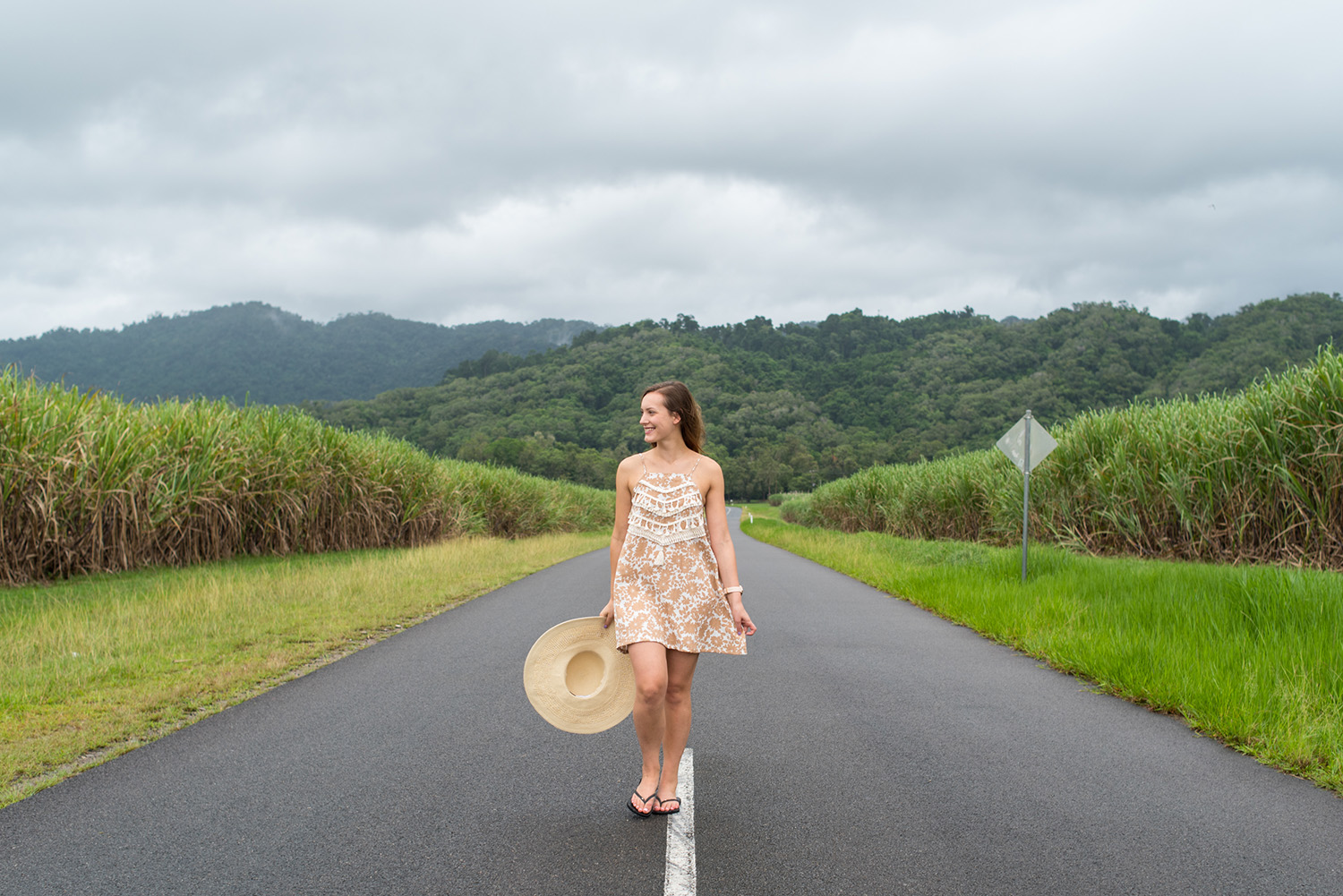 Day one
9:00am Breakfast is the most important meal of the day so fuel up with a nourishing meal at the ever-cute Betty's Bohemian Beach Café on Macrossan Street. Take a seat outside on the terrace, which is almost as pretty as the meals themselves.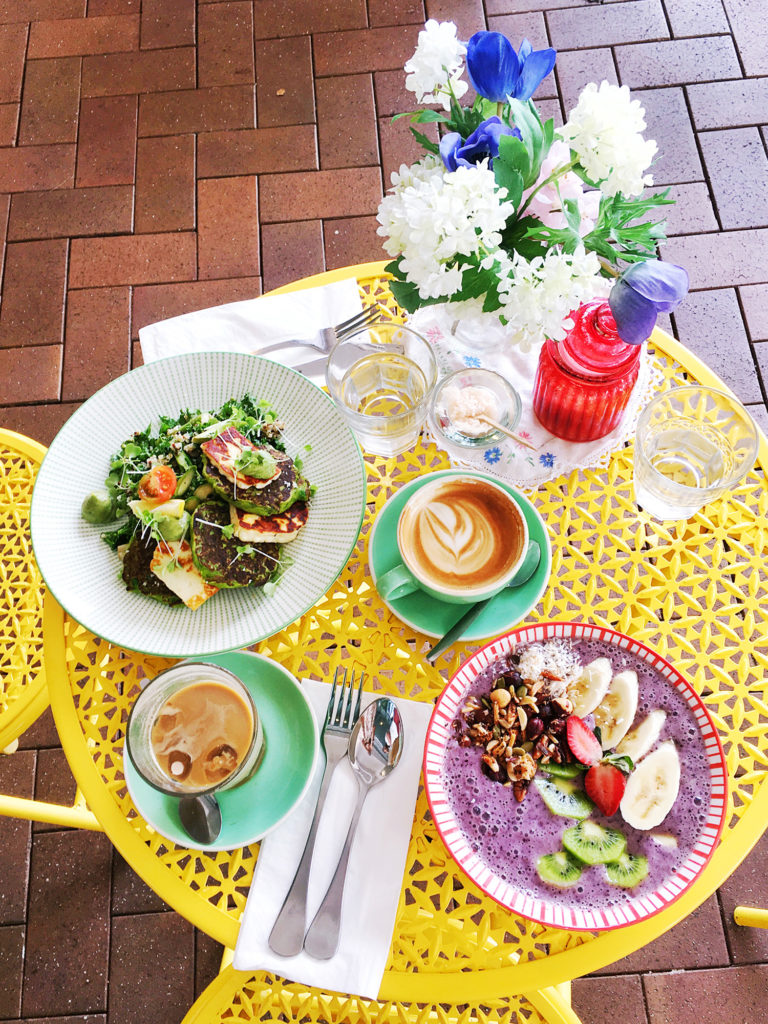 10:00am Caffeinated and ready to go, it's time to get your bearings. Walk down Macrossan Street in the direction of the beach and head for the trail to Flagstaff Hill lookout. The easy stroll up the hill hugs the cliffside, offering sweeping views over the Coral Sea and Four Mile Beach, one of northern Queensland's most popular and celebrated beaches.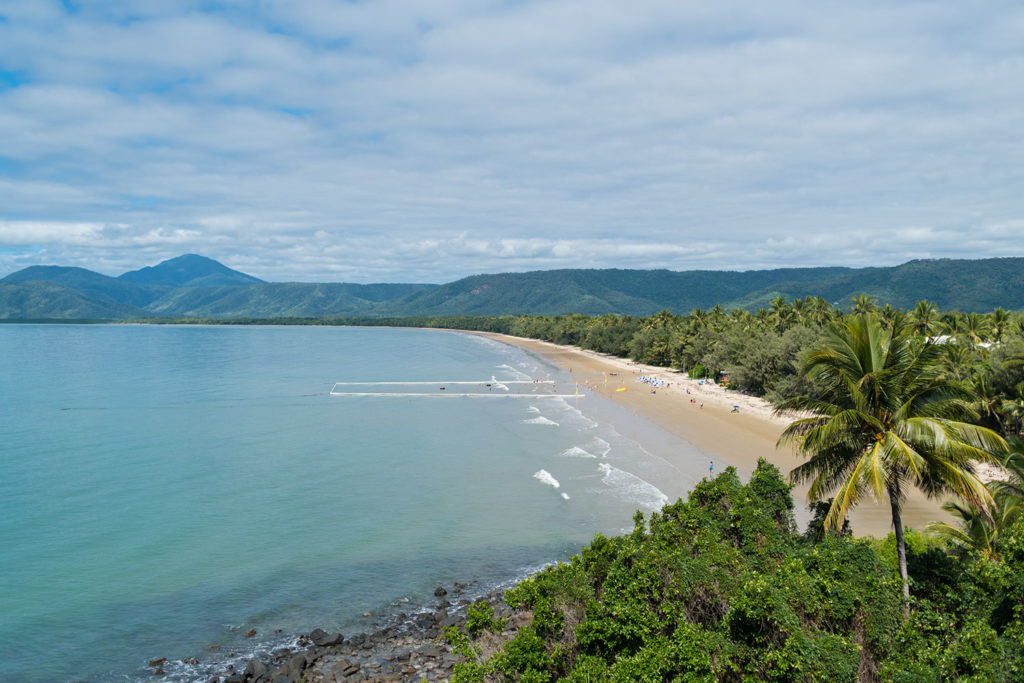 10:30am The ascent up will have you breaking a sweat and there's no better place to cool off than in the very turquoise waters you've just been admiring from above. Descend straight back down and head directly for Four Mile Beach this time. During the summer months (November to May), marine stingers are present in these waters, but stinger nets at this patrolled beach means that you can swim without fear year round. Take a refreshing dip in the warm water which never falls below 23°C (73°F).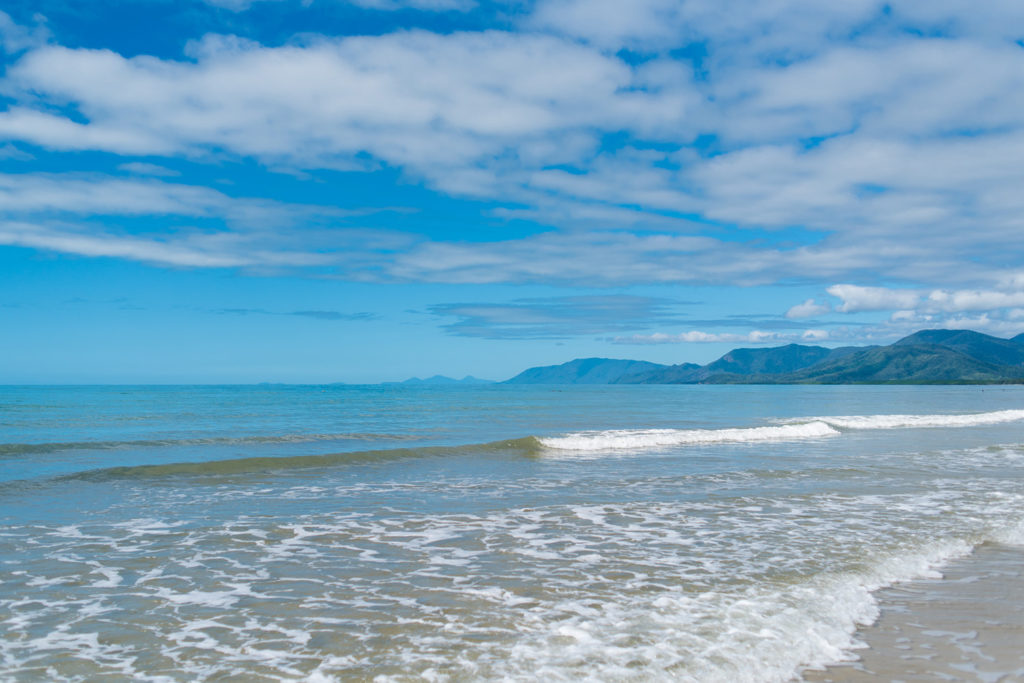 12:00pm All that morning exercise will have you hungry again and today's lunch will be one to remember. A short five-minute drive away is the multi-award winning Wildlife Habitat where you can have 'Lunch with the Lorikeets' and dine in the rainforest amongst a host of native Australian birds including water birds, curlews, lorikeets, cockatoos and other wildlife. Afterwards, spend some time exploring the site, which is Australia's leading environmental wildlife experience with an advanced eco-tourism accreditation. Spanning four distinct North Queensland habitats, this is a fully immersive experience where visitors can feed the kangaroos by hand, observe the endangered Southern Cassowary (the world's third largest bird) and even cuddle a koala.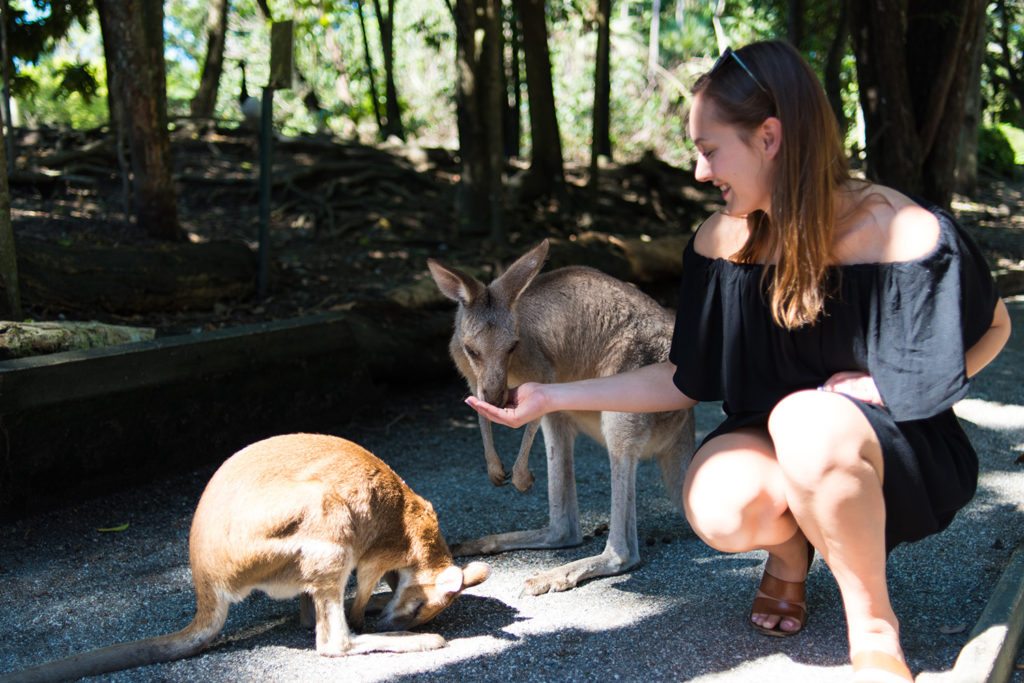 3:00pm Returning to central Port Douglas, spend some time browsing the small boutiques and art galleries lining Macrossan Street. Maybe stop in for a refreshing gelato at Shakes Gelati Bar or a freshly squeezed juice from Fresco Juice Bar. Walking in the opposite direction to the beach, slowly make your way to the end of the street and into Rex Smeal Park. Take a seat under the shade of the palm trees in the late afternoon and watch the boats return from the Great Barrier Reef.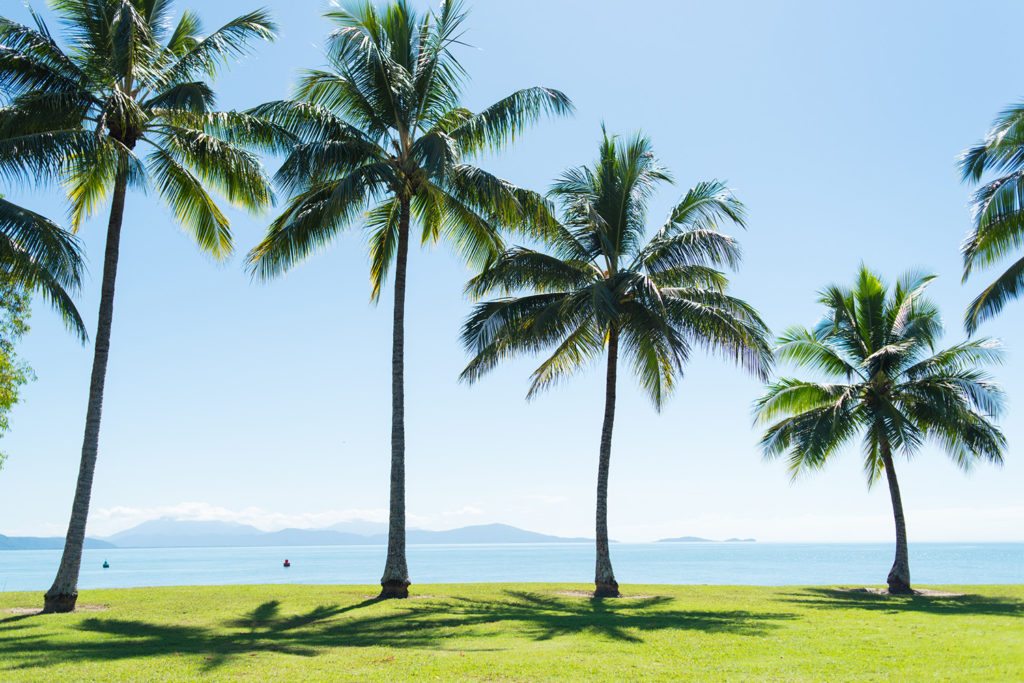 5:00pm Make your way down to the marina for a drink at the iconic On the Inlet restaurant, which overhangs the water, but don't be late! At 5pm sharp the enormous, resident groper fish, 'George', makes his appearance most days to be fed by the restaurant's staff. Sip your drink and catch a glimpse of this huge fish, weighing in at approximately 250kg!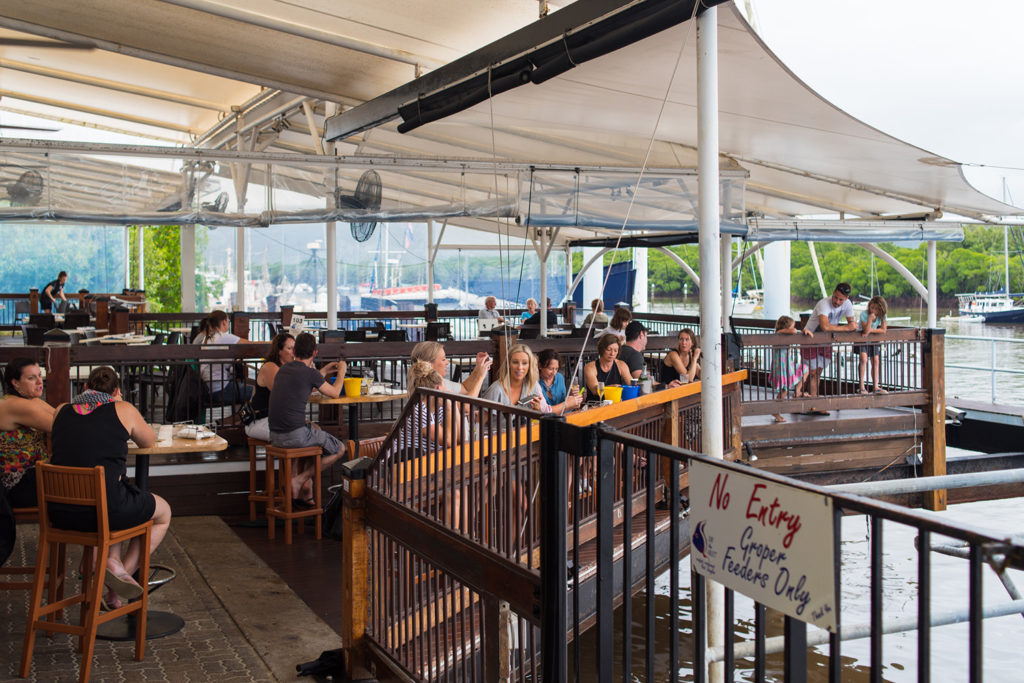 6:00pm No visit to Port Douglas is complete without experiencing the ultimate in outdoor dining at the prized Nautilus Restaurant. A narrow path ascends into the lush rainforest above the town's main street where you'll find the most ambient of dining settings: white-clothed tables lit only by the warm glow of flickering lanterns and surrounded completely by the natural tropical vegetation. With a strong focus on local, Far North Queensland ingredients, the food here is the benchmark of Modern Australian cuisine in the area. Experience the very best of Nautilus Restaurant with either the 5 or 7-course degustation menu with matched wines. From the seared scallops with cucumber, avocado, salsa roja, spiced popcorn and beetroot to the beef duo of chargrilled grass-fed eye fillet, sticky short-rib, Asian mushrooms, wilted kangkong, cassava chips and shallot béarnaise, the flavours are delicate yet full of complexity. Make sure you save room for a pineapple bombe alaska – it's divine.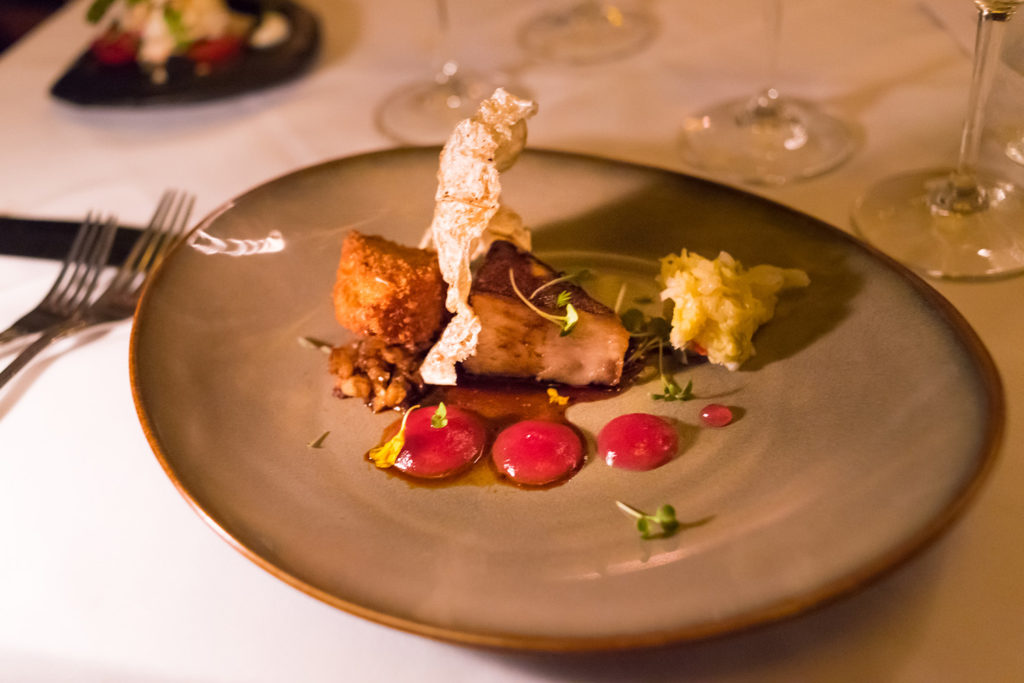 9:00pm There's no better lullaby than the sounds of the rainforest, so rest your head in one of the raised Coral Sea Bungalows at the five-star, deluxe eco retreat of Thala Beach Nature Reserve, just 15 minutes outside Port Douglas. This beautiful reserve is situated on a private headland that spans 145 acres and encompasses six different natural habitats. Achieving the highest eco-tourism accreditation, Thala is committed to preserving this rich ecosystem filled with indigenous plants and animals through conservation initiatives.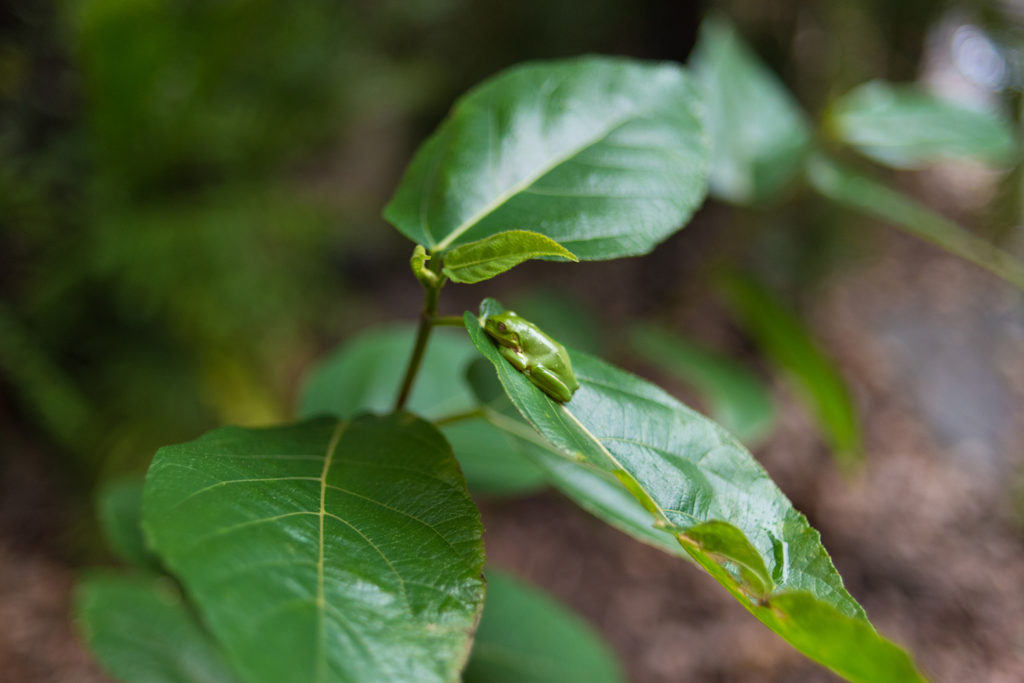 …
Read the rest of the article over at Electrify Mag here and find out how to spend the next two days in this beautiful region!
Planning a trip to Port Douglas but unsure where to stay? I stayed at and reviewed these two beautiful retreats:
♥ Becoming One with Nature at Thala Beach Nature Reserve
♥ Niramaya Villas & Spa: A Secluded Tropical Oasis in Port Douglas
You might also like to read more about my work with Electrify Mag here:
♥ 10 Must-Have Culinary Experiences in Tokyo
♥ Slow Living at the Medici Family's Historic Toscana Resort Castelfalfi
Have you been to Port Douglas? What are your top recommendations for spending a few days there?