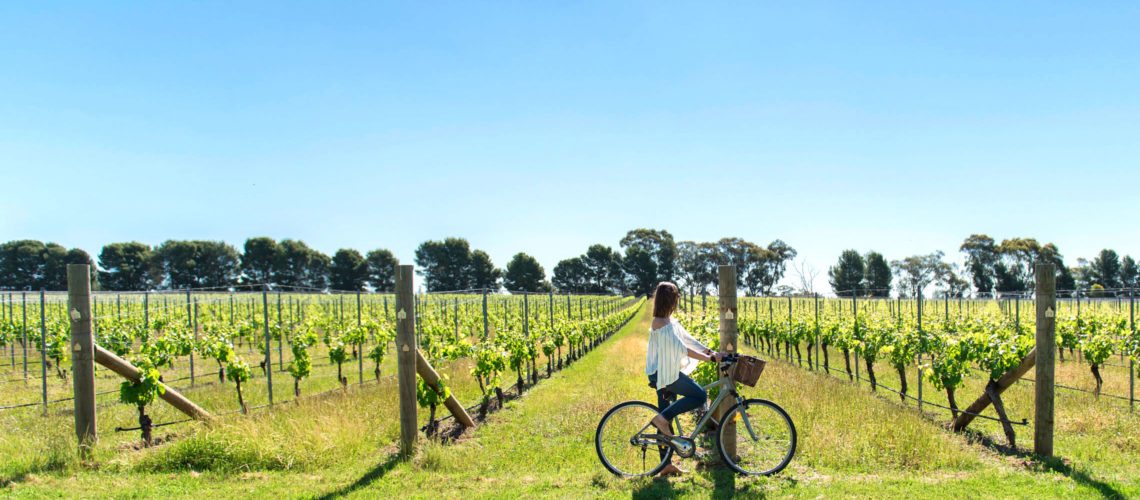 There's something about the Australian bush that just feels like home. Even though I've spent most of my life in cities, I grew up in a small suburb on the outskirts of Melbourne that was surrounded by state park. Our family sometimes even had koalas come down to walk along the railing of our verandah (much to the displeasure of our dog)! So whenever I head back into the bush, it feels a bit like coming home and that's exactly how I felt up in northeastern Victoria a few weeks ago.
It's been over ten years since I've been up to this part of the state but I never forgot the raw beauty of it. When the lovely Camilla from The Alimental Sage and I were invited up for a foodie's foray into the Indigo Shire region, home to some of Australia's finest gourmet producers, most acclaimed restaurants and internationally renowned winemakers, how could we say no? We threw our bags into the back of the car, hit the road and drove three hours north of Melbourne to Rutherglen, a historic gold mining town on the banks of the Murray River just shy of the New South Wales border, where we would begin tasting our way through the historic region.
All Saints Estate
Tummies rumbling and more than ready to stretch our legs after the long drive, Camilla and I made the turn into All Saints Estate and found ourselves driving down the most impressive, 300m long driveway lined with old elm trees to – wait for it – a turreted, brick castle!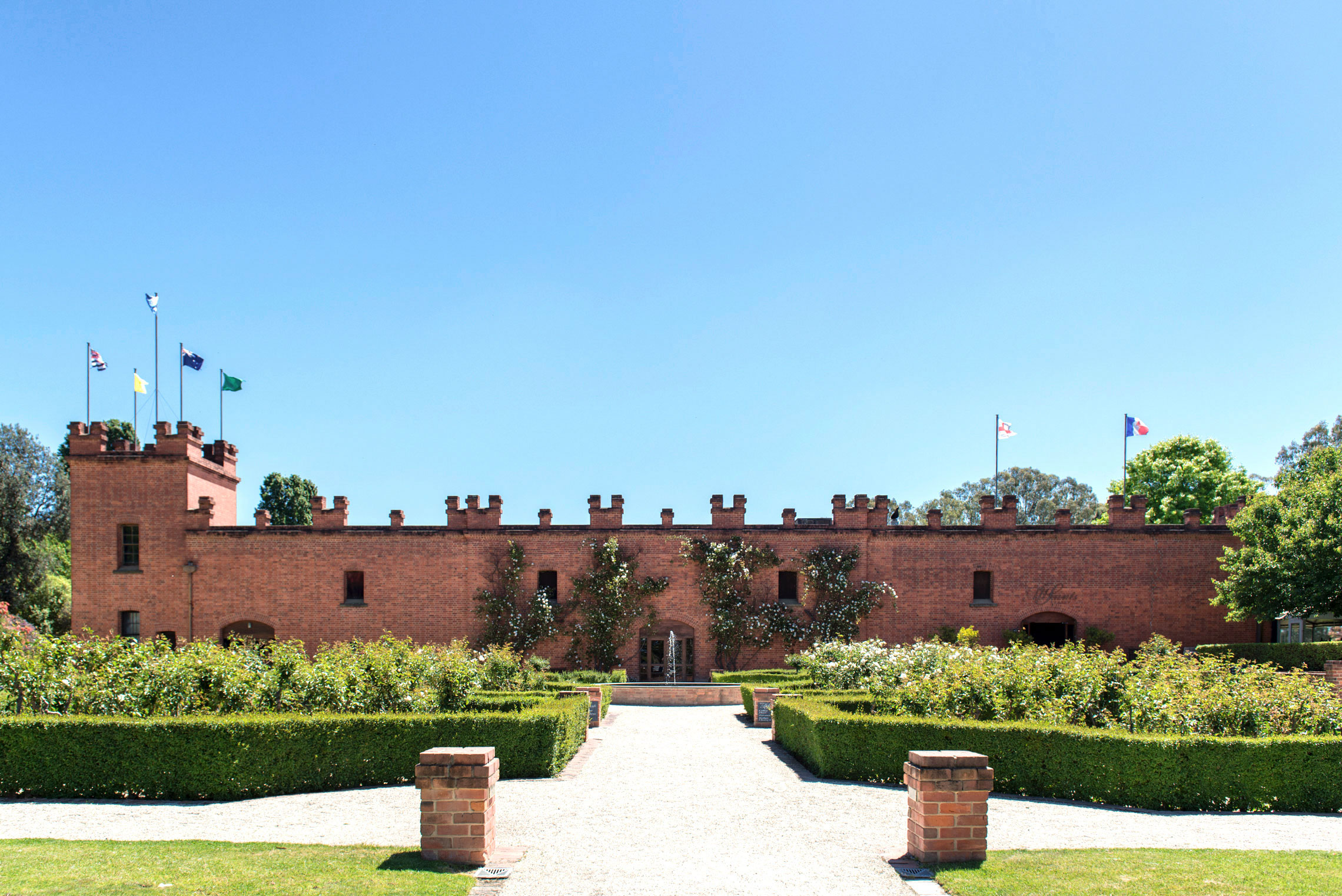 Squealing a little bit with delight, we hurriedly parked the car and made a beeline for the hatted Terrace Restaurant. Having carved a reputation as being one of northeastern Victoria's premier culinary experiences, it couldn't have set a better tone for the start of our gourmet getaway. We took a seat by the open window overlooking the vines and duck pond and enjoyed honestly the most delicious meal I've ever had at a winery. The staff were warm, professional, incredibly knowledgeable and delighted in telling us about the remarkable 150-year history of the property, and the rich winemaking and culinary traditions. Opting for the two course lunch with matched wines, we were wowed by head chef Simon Arkless' inventive cuisine. There's a strong focus on local and seasonal ingredients – as much of the produce as possible is sourced from the property itself including the citrus, quince, lamb, pork and eggs, found only metres from the kitchen. Everything else is provided by local suppliers.
So what did we eat? I hope you've eaten because this rundown will make you stomach growl! We started with freshly baked, warm bread served with cold-smoked applewood chip butter (a revelation I tell you!) before diving into our mains. I went for the All Saints Estate lamb with baby artichokes, pea pureé, asparagus, broad beans and kipfler potatoes matched with a glass of the 2015 Sangiovese Cabernet. Full marks for presentation and taste; every mouthful was slowly savoured and plates scraped clean.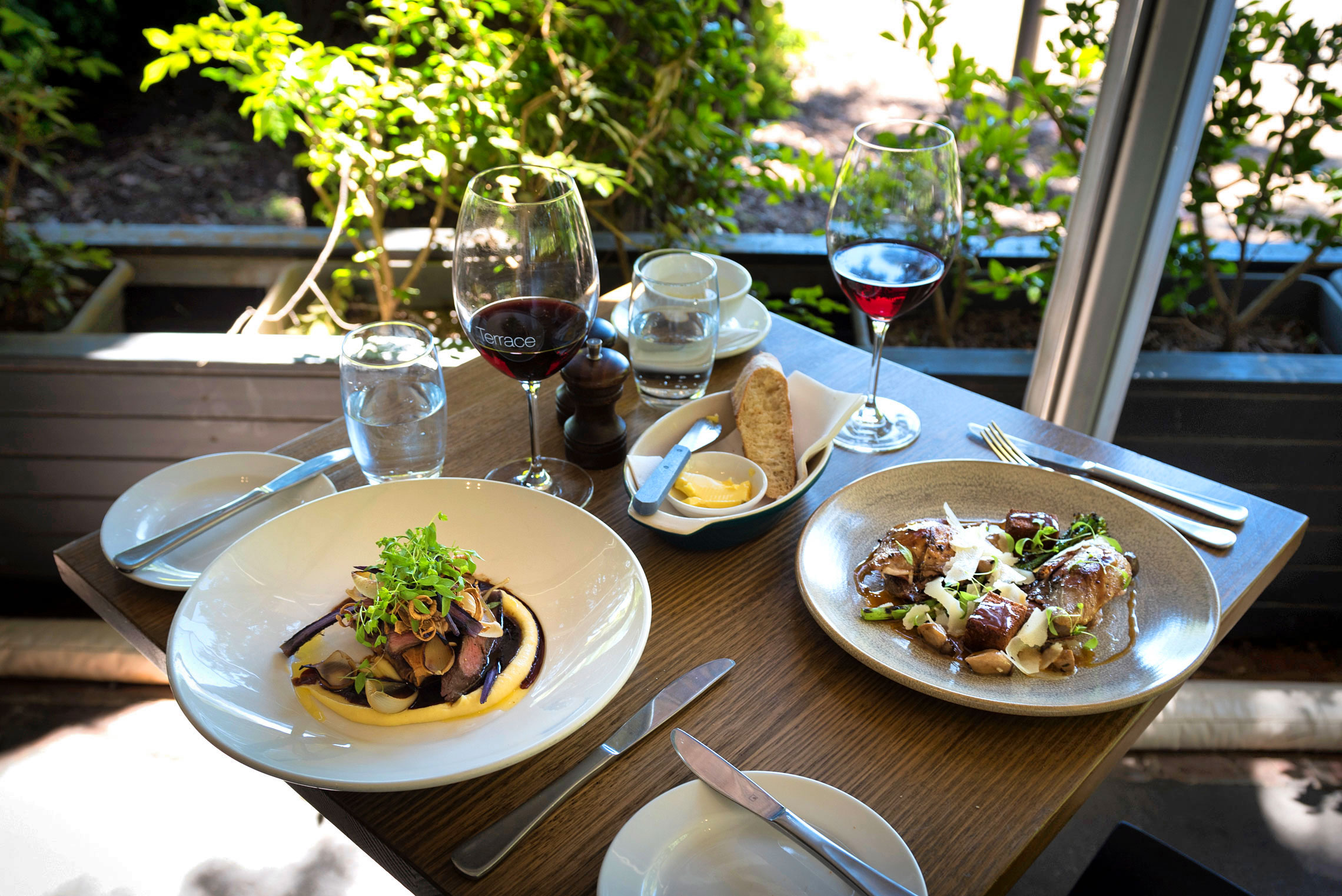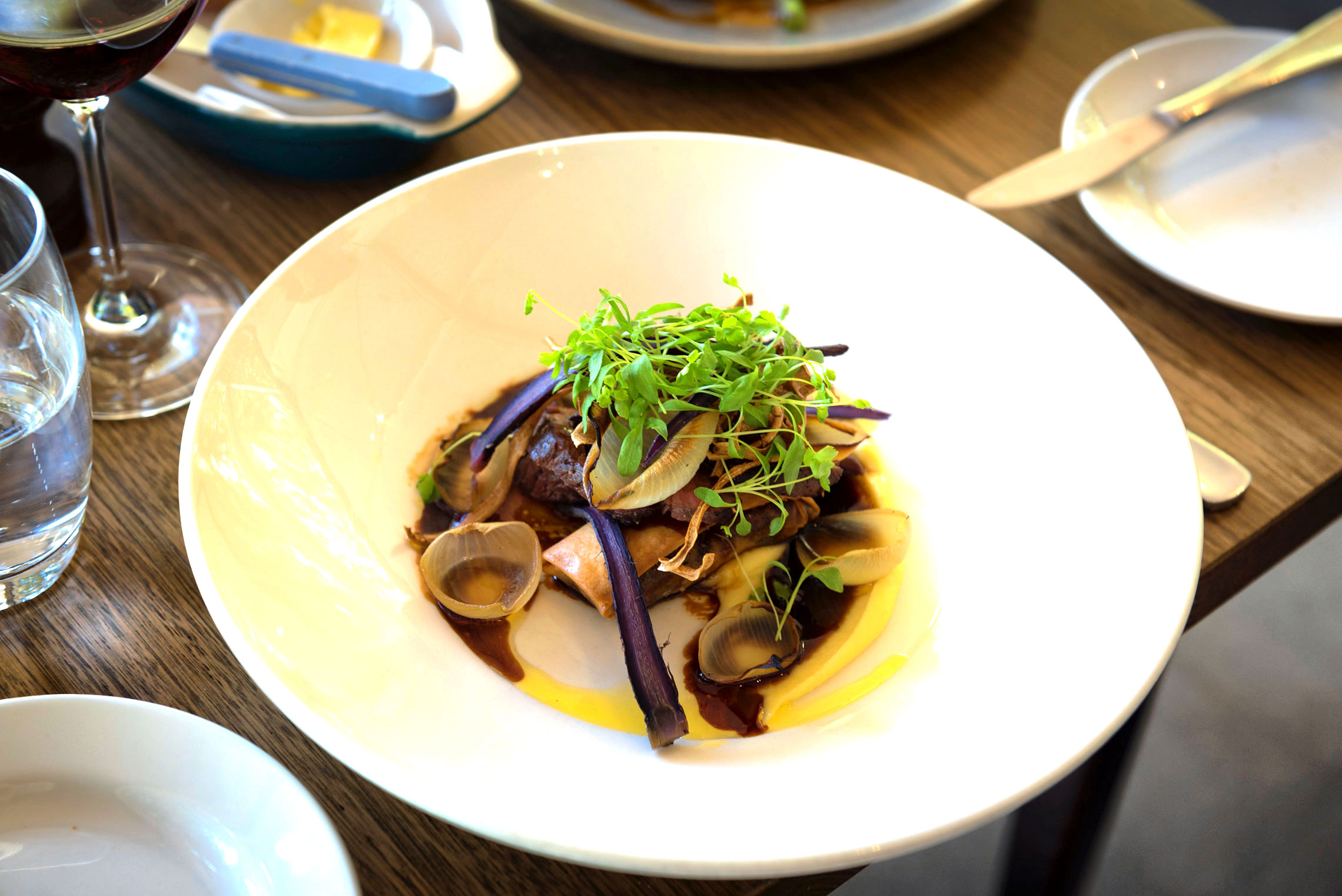 For dessert, I had the chocolate cremoso tart with poached pear, coffee crumbs and crème fraiche ice cream, paired with a glass of the Rutherglen Muscat. My oh my, what a meal. I would have been quite happy to roll over and go straight to sleep afterwards, so we opted for a wander around the beautiful grounds to bring ourselves back to earth.
I'd already heard about some of All Saints Estate's long history over lunch, but it was only when strolling the grounds afterwards that it truly sunk in. After the gold rush ended, Chinese workers were employed to work the vineyards and were housed in huts on the property. One of the dormitories still remains, built over 100 years ago and is the last remaining example of its type in Australia.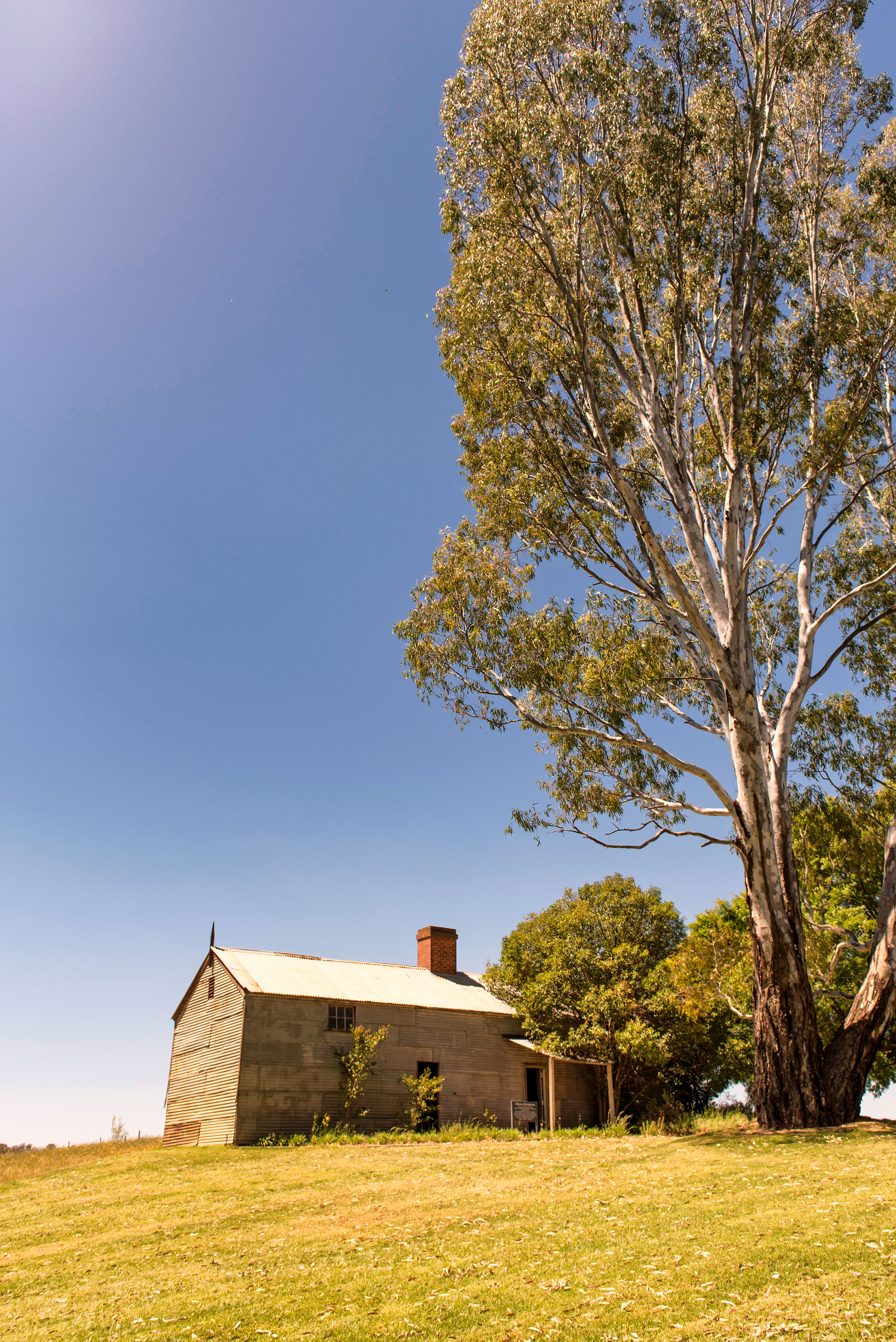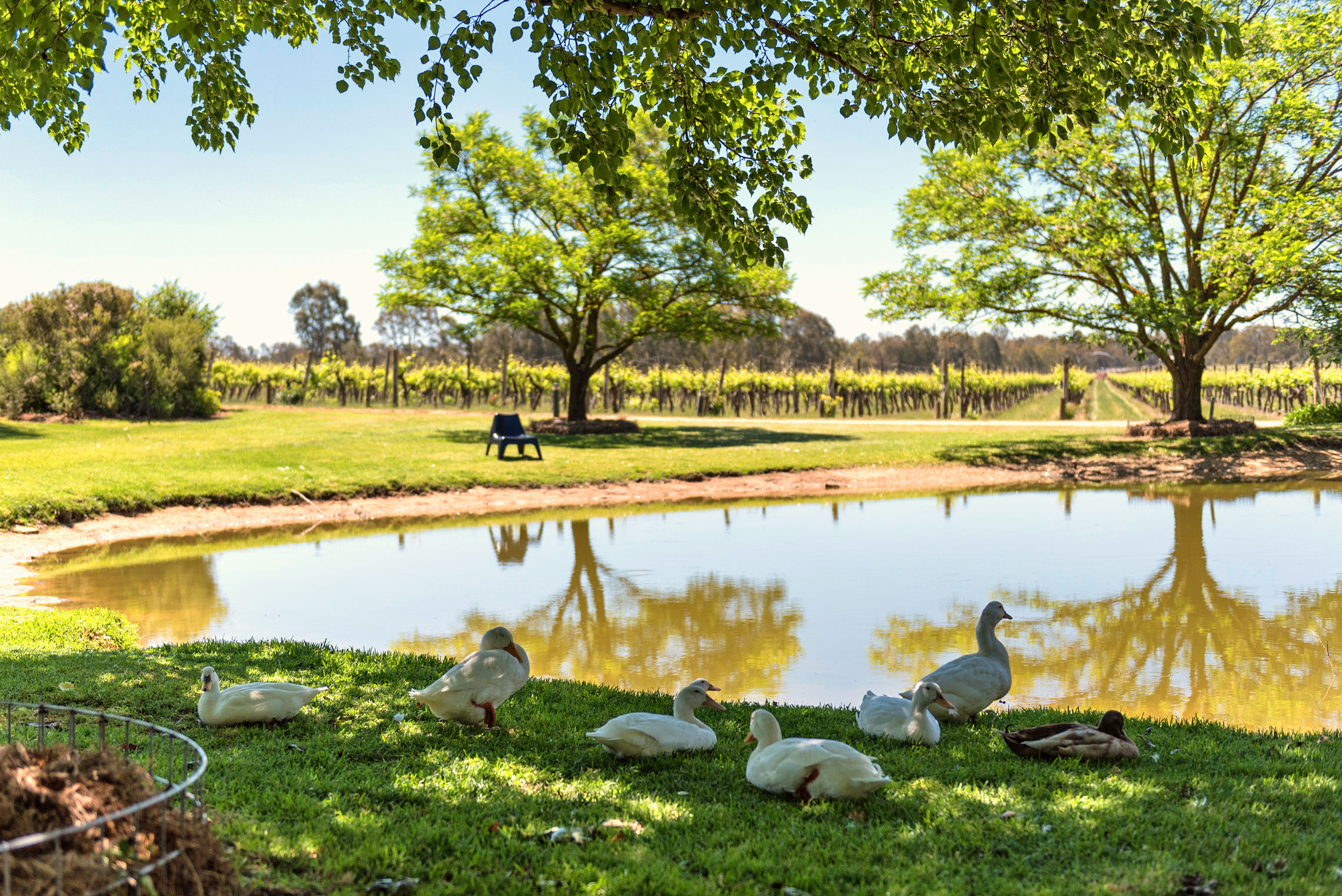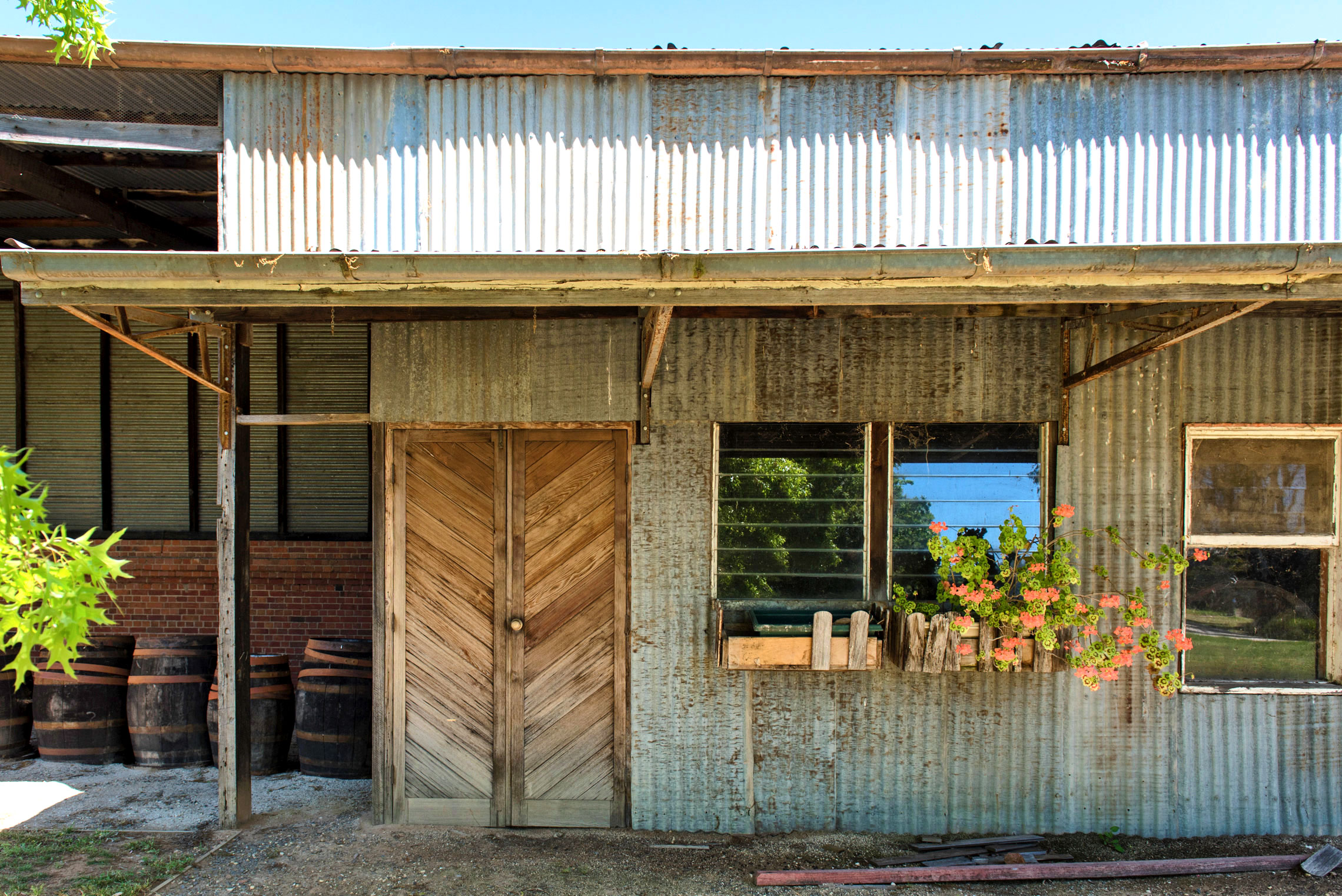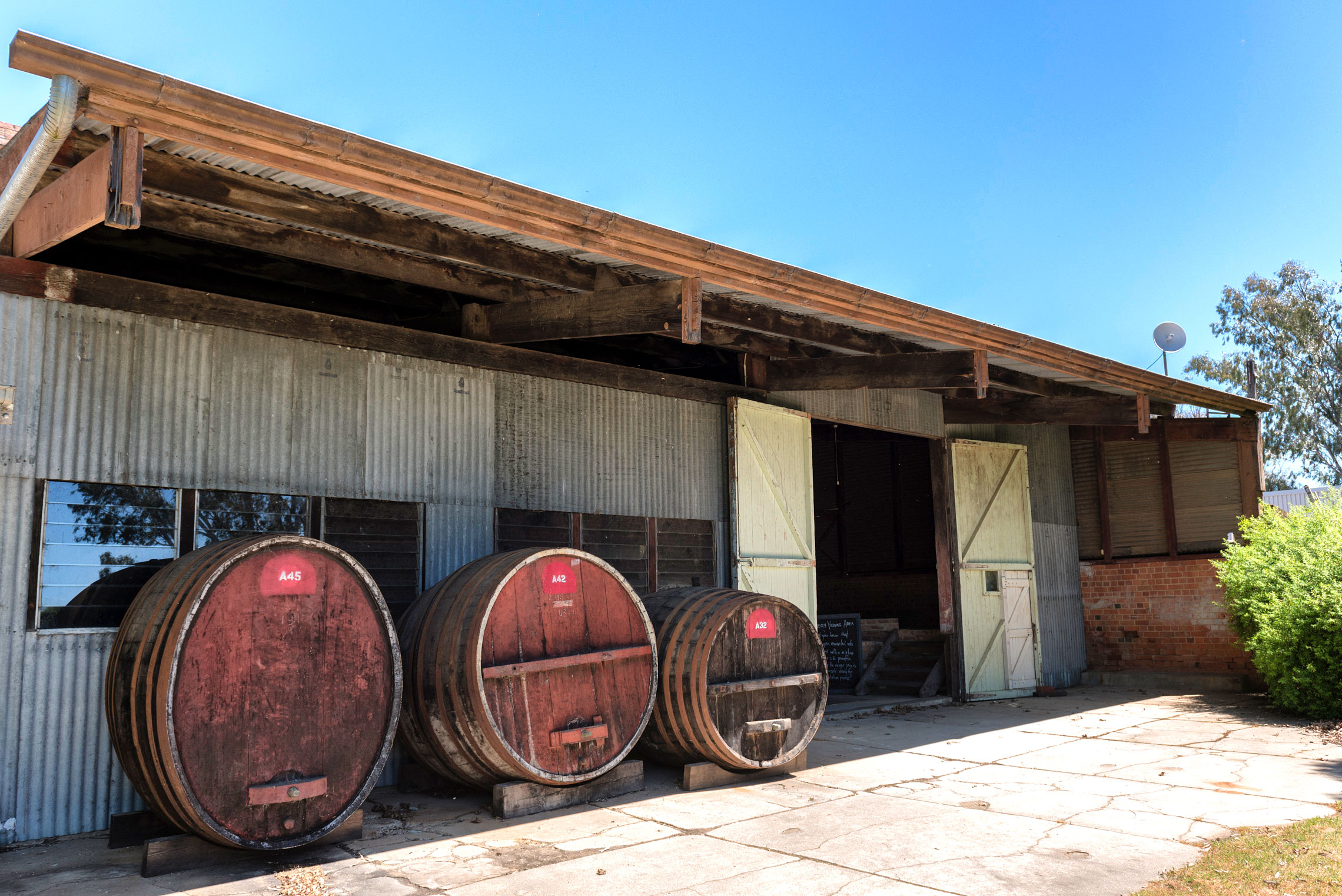 Of course we couldn't leave without popping into the gourmet providore on site, Indigo Food Co. for a little browse. That just wouldn't be right now would it?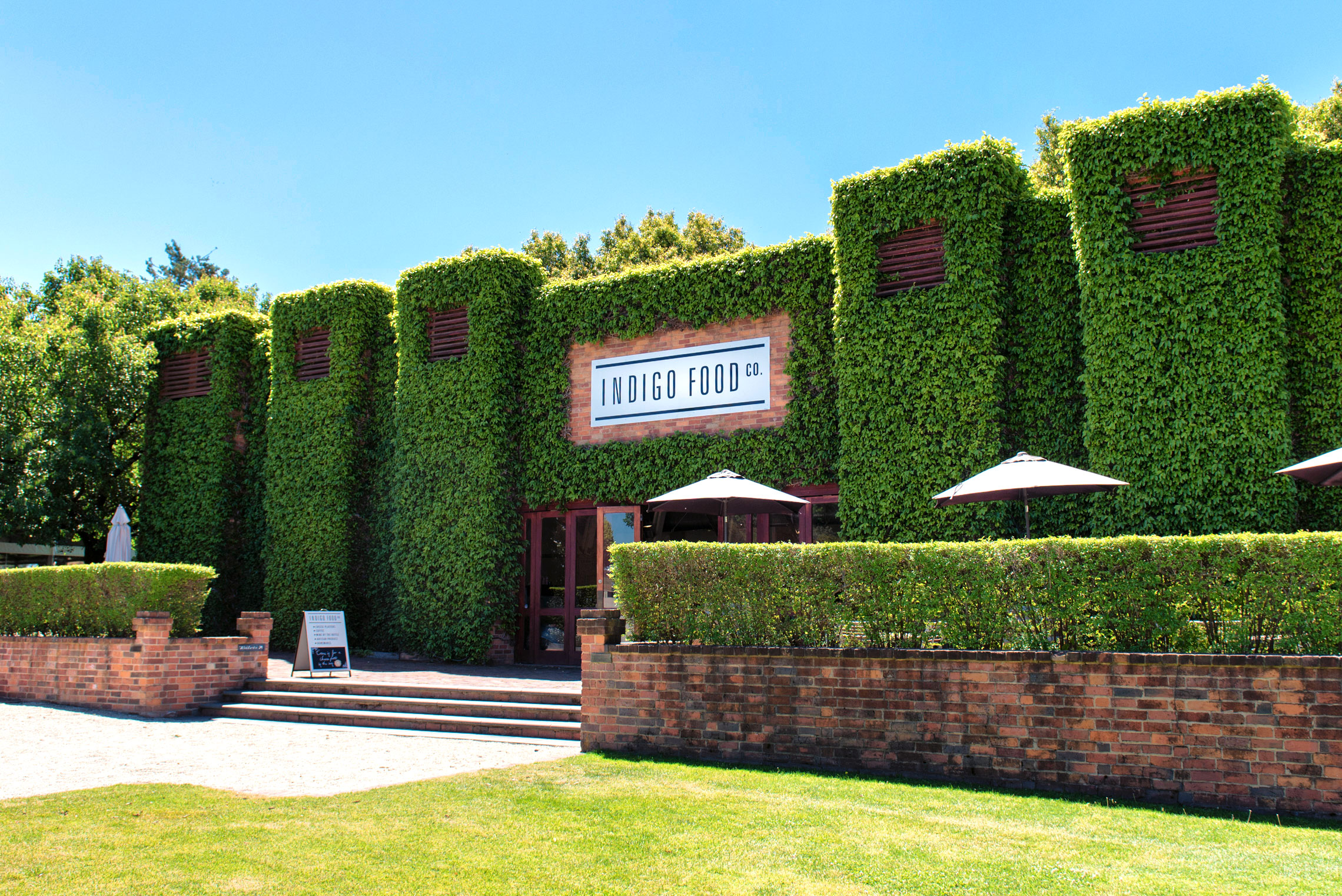 Location: 315 All Saints Rd, Wahgunyah, VIC, 3687
Tips: Be sure to book a table in advance, particularly on weekends. The Terrace Restaurant is widely acclaimed and very popular.
Pedal to Produce trail
Bellies full and energy levels restored, we weren't nearly done with the wine tasting yet. Rutherglen is home to more than 20 wineries and wouldn't it be a shame not to pop into some more? All throughout the high country you'll find Pedal to Produce bike trails (there's actually a whopping 250km of bike trails up in this part of the state!) that will take you past cellar doors, breweries, historical sites and cafés.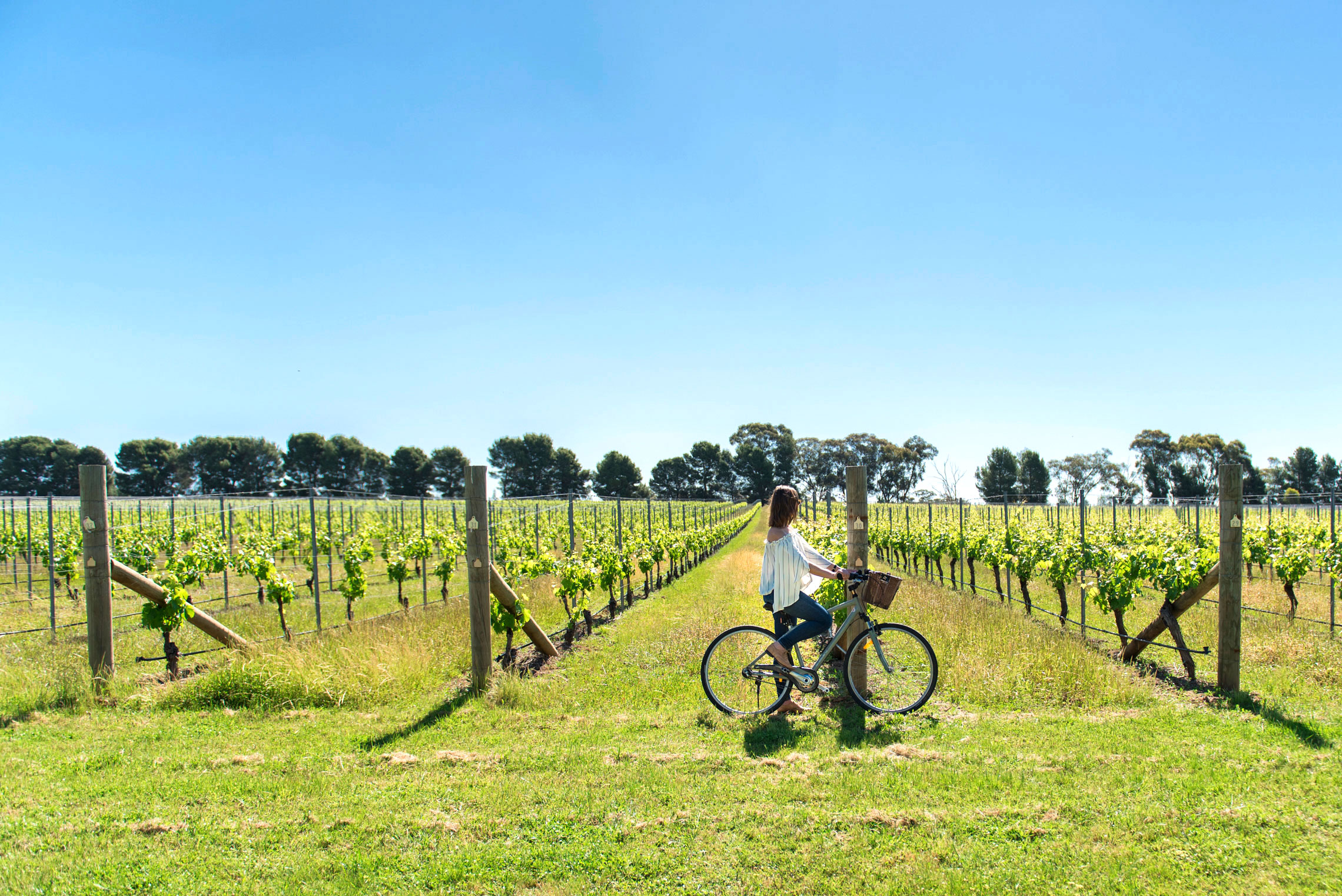 Shop the look:
We picked up a bike and a map from the Rutherglen Visitor Information Centre, strapped on our helmets and headed off down the highway. This part of the trail is nicknamed 'Big Reds and Riverbeds' since your journey will lead you to sample some of the region's famed, full-bodied Muscat and Durif varietals while the Murray River weaves in and out nearby. This 18km return journey takes you to 10 key stops in the Rutherglen wine region and our first stop was the tiny, family-run Anderson Winery.
Howard and his daughter, Christobelle are known for producing small batch, hand crafted wines, all of which are made on site using traditional methods including dryland viticulture, hand harvesting and basket pressing. Famed for their sparkling wines in particular, the wines are made using the traditional Champagne method which involves fermenting the wine a second time once it's in the bottle by introducing a small amount of active yeast culture. Carbon dioxide is trapped in the bottle as it ferments, producing bubbles. The final step of the process is to remove the yeast sediment before consumption.
Howard took such time to explain his winemaking process with us as we tasted a wide range of his premium and award winning wines. I couldn't come away without purchasing a bottle of the 2009 Sparkling Shiraz, matured for over six years. I popped it into my basket and off we went!


Location: Collect your bike from the Rutherglen Visitor Information Centre at 57 Main St, Rutherglen, VIC, 3685
Tips: The Pedal to Produce trail can be shortened if you don't want to complete the full 18km circuit. Some parts of the journey are on a gravel, off-road trail while other sections follow the main highway. If you're not so confident on a bike, I'd recommend sticking to the quieter, gravel part of the route to avoid sharing the road with traffic.
Grapevine Glamping at Cofield Wines
While there are many beautiful, boutique accommodation options in Rutherglen, there's something extra special that has just opened up that was right up our alley: Grapevine Glamping at Cofield Wines. You know, I've never been much of a camping kinda girl, but glamping is a whole different story! After dropping our bikes back at the Rutherglen Visitor Information Centre, we headed to boutique, family run Cofield Wines to check in in the late afternoon. We were so warmly welcomed by Melanie from the winery and Marion from the Pickled Sisters Café (who looks after the food) and were shown down to our tents right on the border of the vineyard. How special! This is one of the most unique, most picturesque accommodation experiences I've ever had so I'll be reviewing it in it's own blog post very soon. Stay tuned!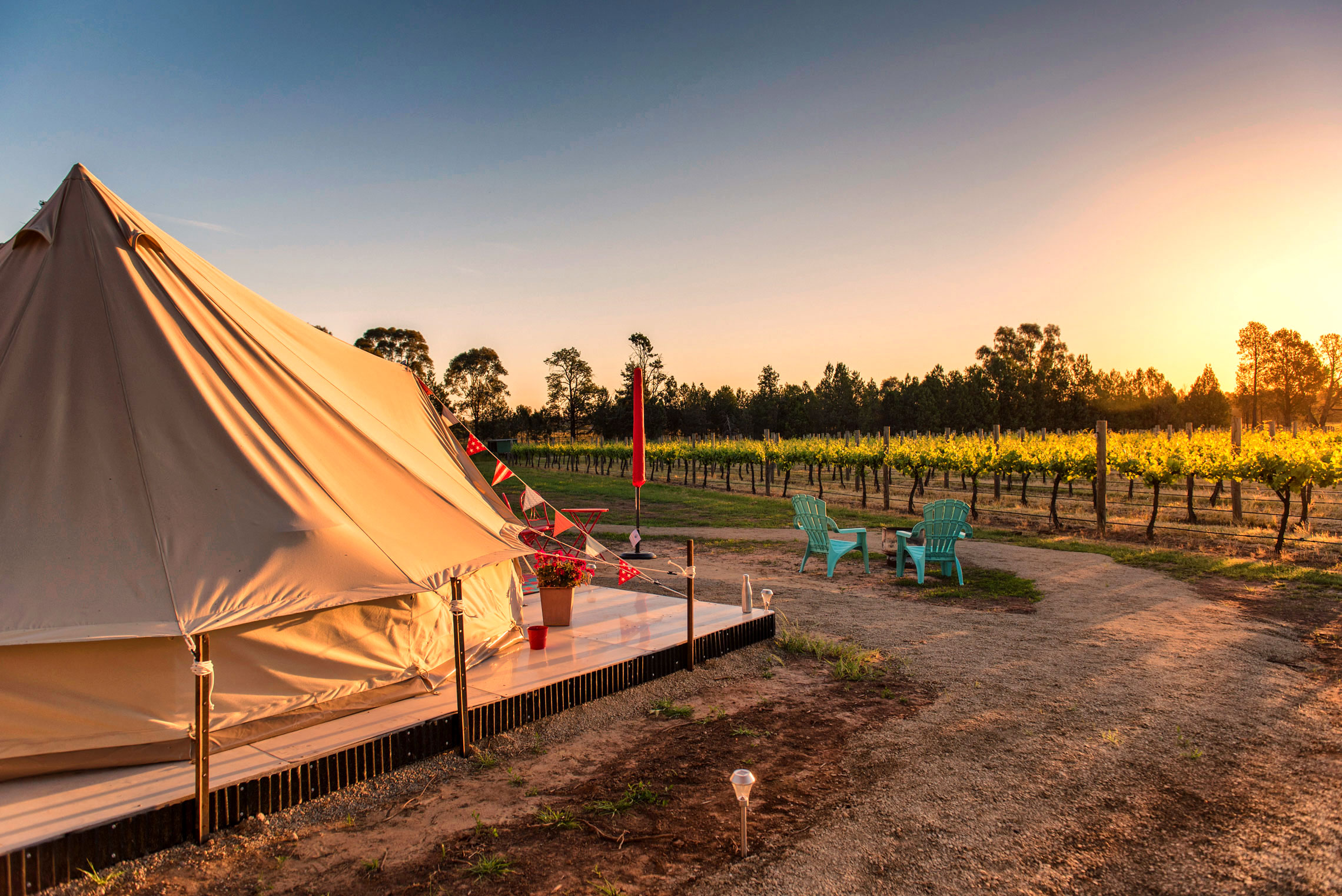 Location: 327 Distillery Rd, Wahgunyah, VIC, 3687
Tips: Word is getting out about this accommodation and fast. It only opened a few weeks ago and there's been a lot of interest so far. I'd recommend planning your trip in advance – it would be so disappointing to miss this!
Appreciate a good drop of wine like me? Read about some other wine experiences featured on The Department of Wandering here:
Disclosure: Camilla and I visited the Indigo Shire region courtesy of Indigo Shire Council. A big thank you to Pete for organising our trip and all the operators who welcomed us on our visit. All opinions remain my own of course! This post also contains some affiliate links which earn me a small commission at no extra cost to you. Thank you for your support!