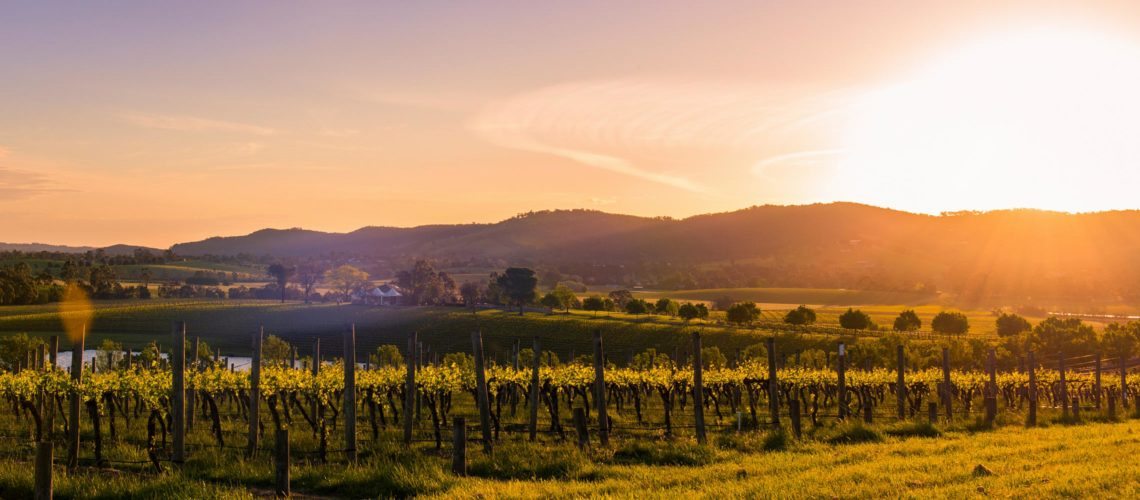 If you live in Melbourne, chances are you've been to the Yarra Valley. Considered to be one of Australia's premier cool climate wine-growing regions, this area is only a short hour's drive east of the city, making it a popular day or weekend trip for locals and tourists alike. Many people think they've 'done' the Yarra Valley if they've been to a cellar door or two to taste the celebrated Chardonnay and Pinot Noir of the region. A new style of winemaking is emerging here, however, one that most aren't aware of. Small, boutique wineries are beginning to specialise in alternative varietals and even the larger wineries are experimenting with lesser-known styles. That's the thing about the Yarra Valley – it's constantly reinventing itself and any trip out to this gorgeous region is guaranteed to reveal something new and surprising if you know where to look.
Last week, I was invited out to experience the Alternative Taste Trail by the lovely folk at Yarra Ranges Tourism to discover the breadth of what's on offer in the region now. Let me tell you, I've never seen the Yarra Valley like this before! I spent a delightful couple of days cellar door-hopping, chatting to winemakers and growers about the history of their wines and what they're producing today and eating my way right through the lush valley. Oh yes, it was a tough few days at the office. If you're planning a trip out to the Yarra Valley, take the alternative trail next time with this two-day itinerary that is guaranteed to show you another side to this fertile region.
Day One: Yarra Glen
Chocolate tasting at Yarra Valley Chocolaterie & Ice Creamery
It was a little too early to begin wine tasting just yet, so our first stop for the day was the Yarra Valley Chocolaterie & Ice Creamery, known for being one of the sweetest stops in the region. If you have a sweet tooth like me, you'll be in seventh heaven here! Over 250 chocolate products are produced here by six Belgian and French chocolatiers who can be seen handcrafting their sweet creations behind huge glass windows. Free tastings are available to all visitors or you can book a private tasting with the knowledgeable showroom staff which will take you through one of the delicious gourmet collections. The chocolate was so smooth and creamy and every variety was so unique. It was hard to pick my favourite, but I think the macadamia and salted caramel won out (anything salted caramel makes me wobbly at the knees)!
After you've done your chocolate shopping, you can relax in the cafe and enjoy a coffee and a sweet treat before heading outside to wander around the sprawling gardens and orchard against a backdrop of picturesque valley views.
Location: 35 Old Healesville Road, Yarra Glen, VIC 3775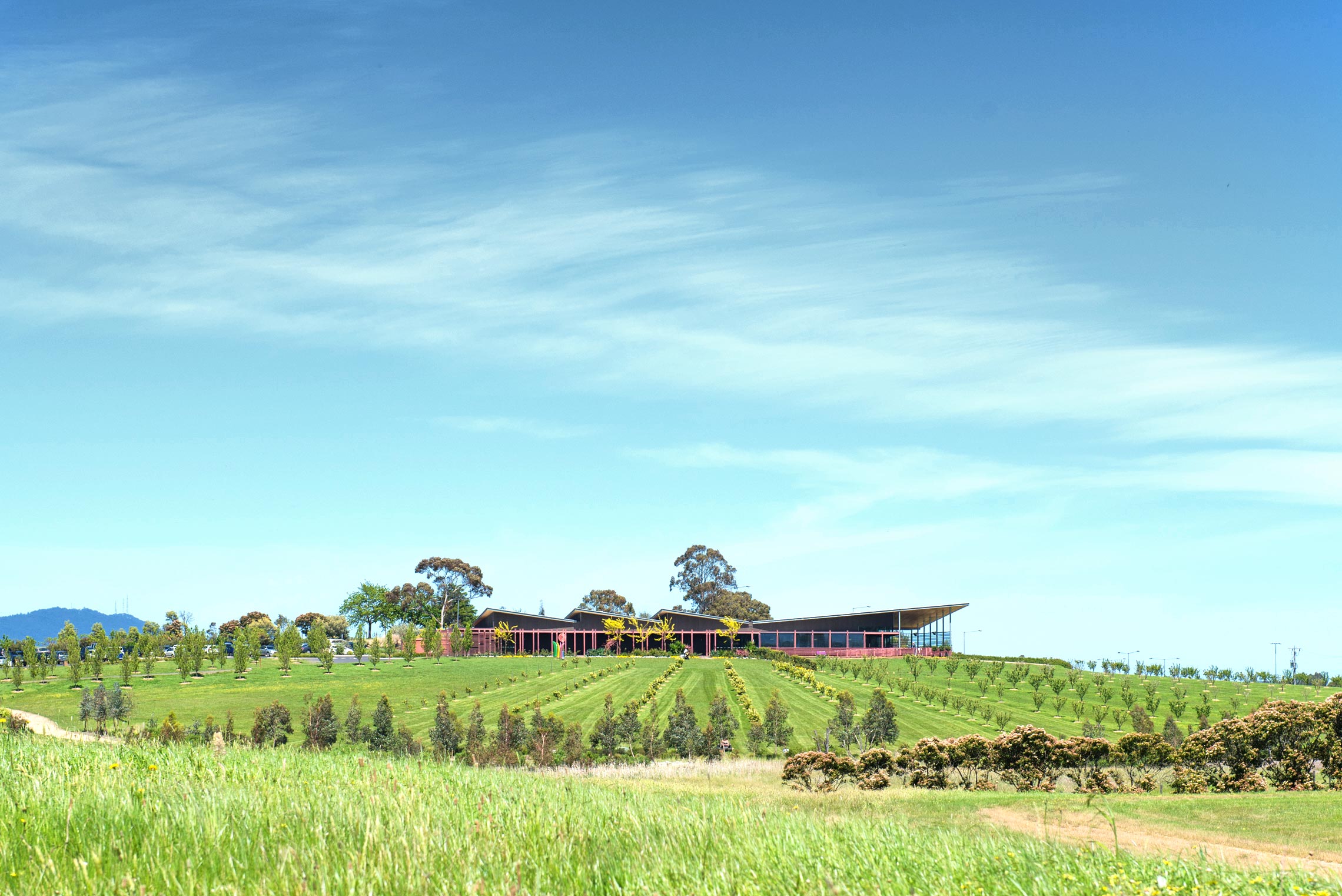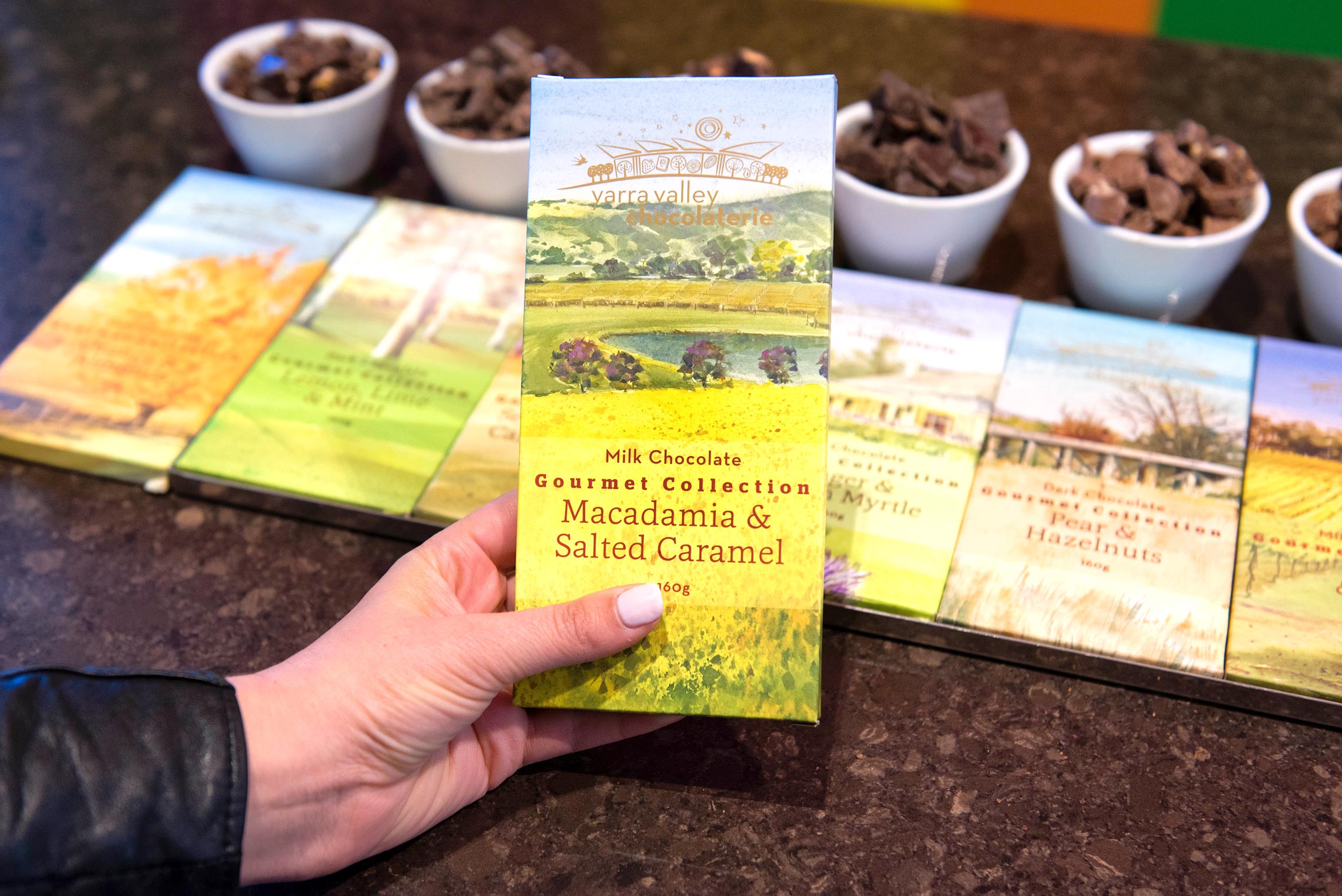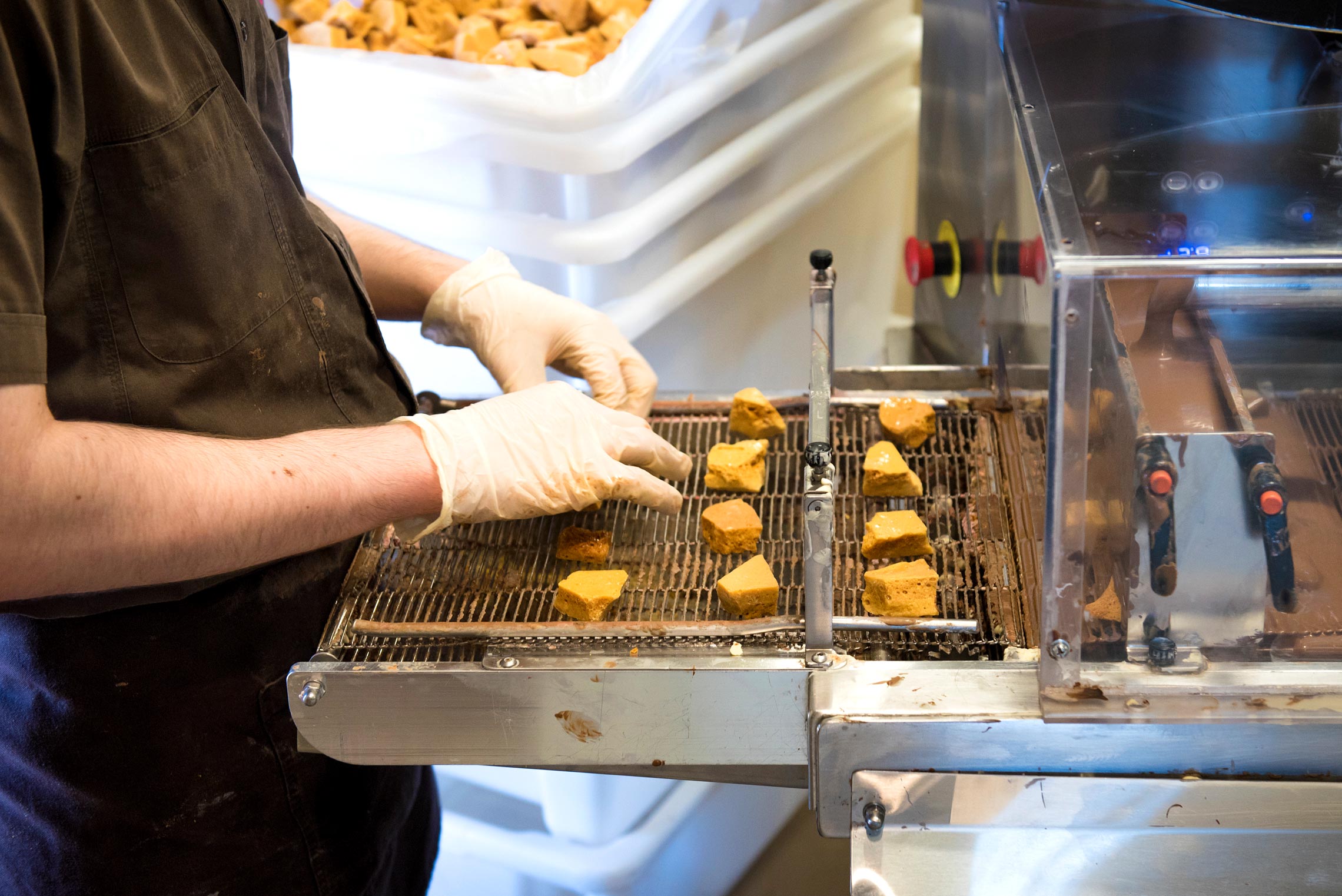 Alowyn Gardens
The Yarra Valley isn't just about cellar door hopping, even though this is what the vast majority of visitors come to experience. It's also home to some stunning gardens – nature really does take centre stage here. Just down the road from the Yarra Valley Chocolaterie & Ice Creamery is the gorgeous Alowyn Gardens, an award-winning display garden that makes for a lovely, romantic stop on any trip out to the valley. We stopped in here just after our chocolate tasting and boy did it make a gorgeous side trip! On previous trips out this way, I'd never thought to stop in, but I'm so glad I did this time around. I didn't have a clue what I was missing.
Once a neglected paddock, owners Prue and John have lovingly transformed the land into an enchanted garden. Each garden has been designed to change with the seasons and showcases an astounding variety of native and exotic plants. There are an incredible eight different gardens on the property that are all so lovely to meander through including a french garden, birch forest, parterre garden among others. We were lucky enough to have timed our visit perfectly to see both the poppy field and the 100 metre-long wisteria archway in bloom. Oh. my heart!
Location: 1210 Melba Highway, Yarra Glen, VIC 3775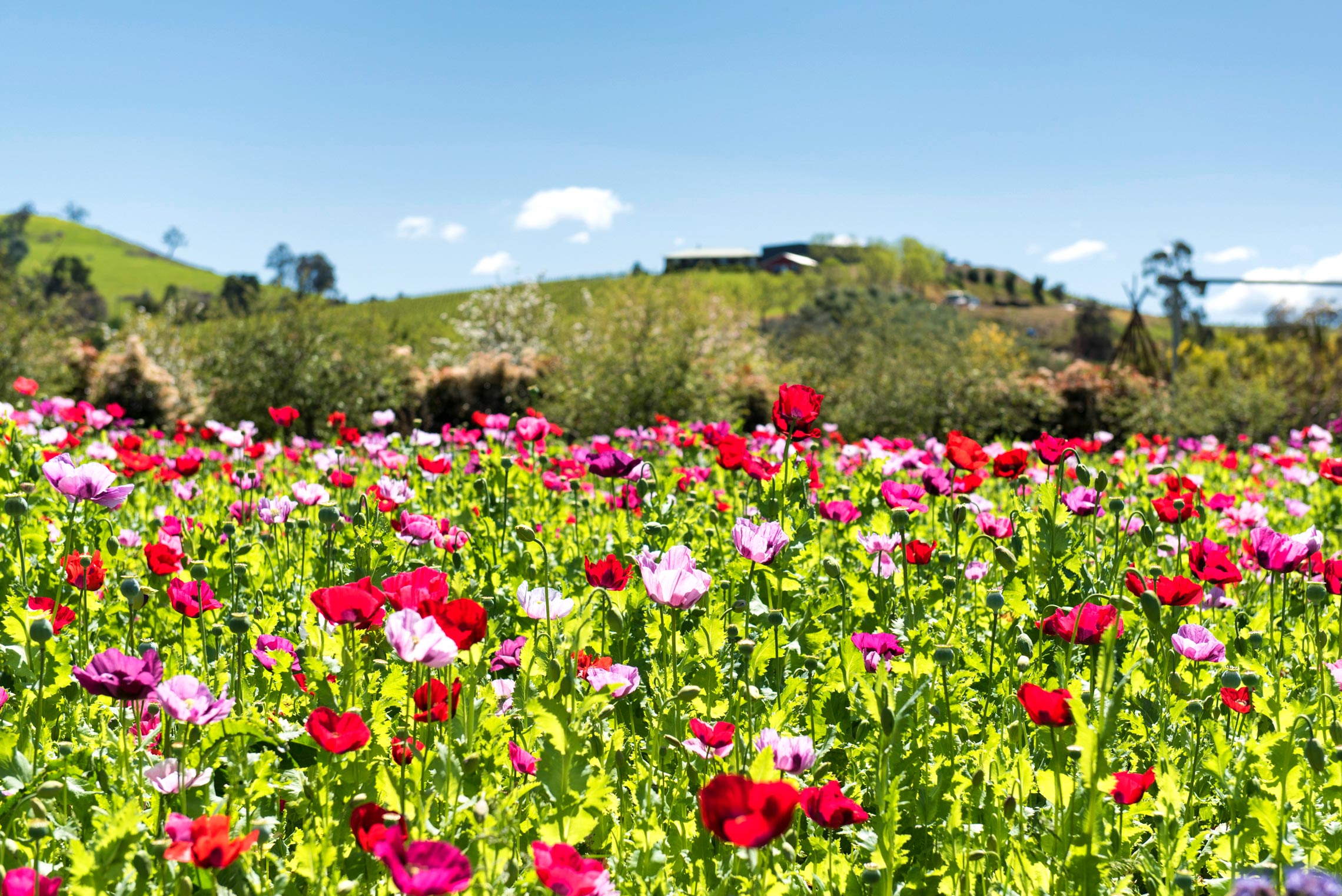 Lunch with a view at Yarrawood Estate
By now, we'd already spent a few hours in the Yarra Valley and we hadn't even tasted any wine yet. It was time to sort that out! We headed up to Yarrawood Estate (only a few minutes drive from Alowyn Gardens) for lunch. This family owned and operated estate has been producing excellent wines for twenty years and is a lovely small winery to pop into for a tasting or a bite to eat. Pulling into the long driveway that led up to the estate, we followed the road up to the cellar door and restaurant, perched on top of a crest, offering 360 degree views of the surrounding valley. The setting was so picturesque with the winery's resident geese waddling about and 150 acres of vines stretching out below. We took a table outside where we could gaze out to the postcard-perfect scene before us and ordered one of Yarrawood Estate's famous sharing plates along with a couple of glasses of Chardonnay, deliciously light and fruity.
While Chardonnay and Pinot Noir are the celebrated wines of the region, Yarrawood Estate has also achieved great success with other varietals including quality Shiraz, Botrytis Riesling, Sauvignon Blanc and Cabernet Sauvignon. If you're looking to experience a different side to the Yarra Valley, why not try one of these instead?
Location: 1275 Melba Highway, Yarra Glen, VIC 3775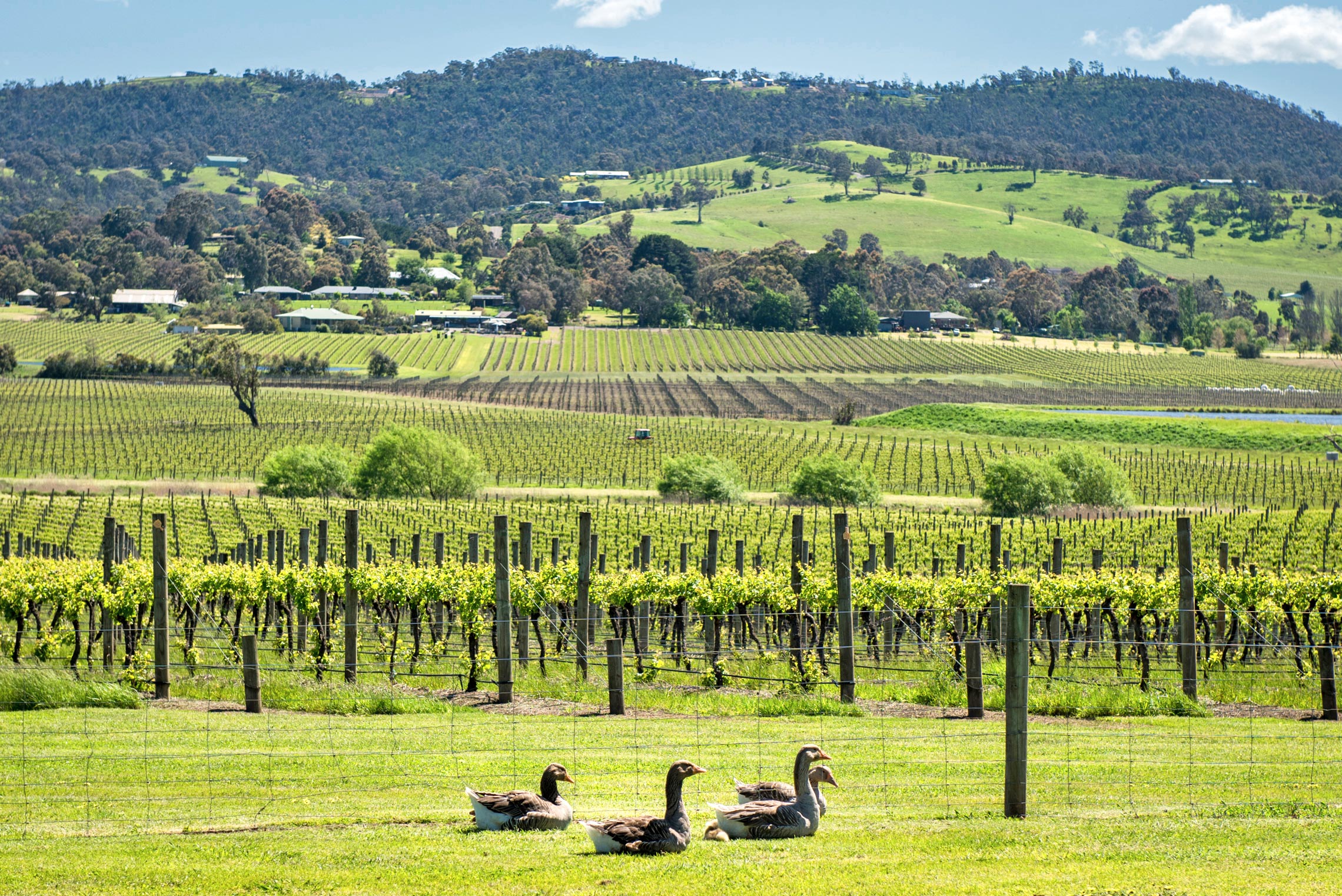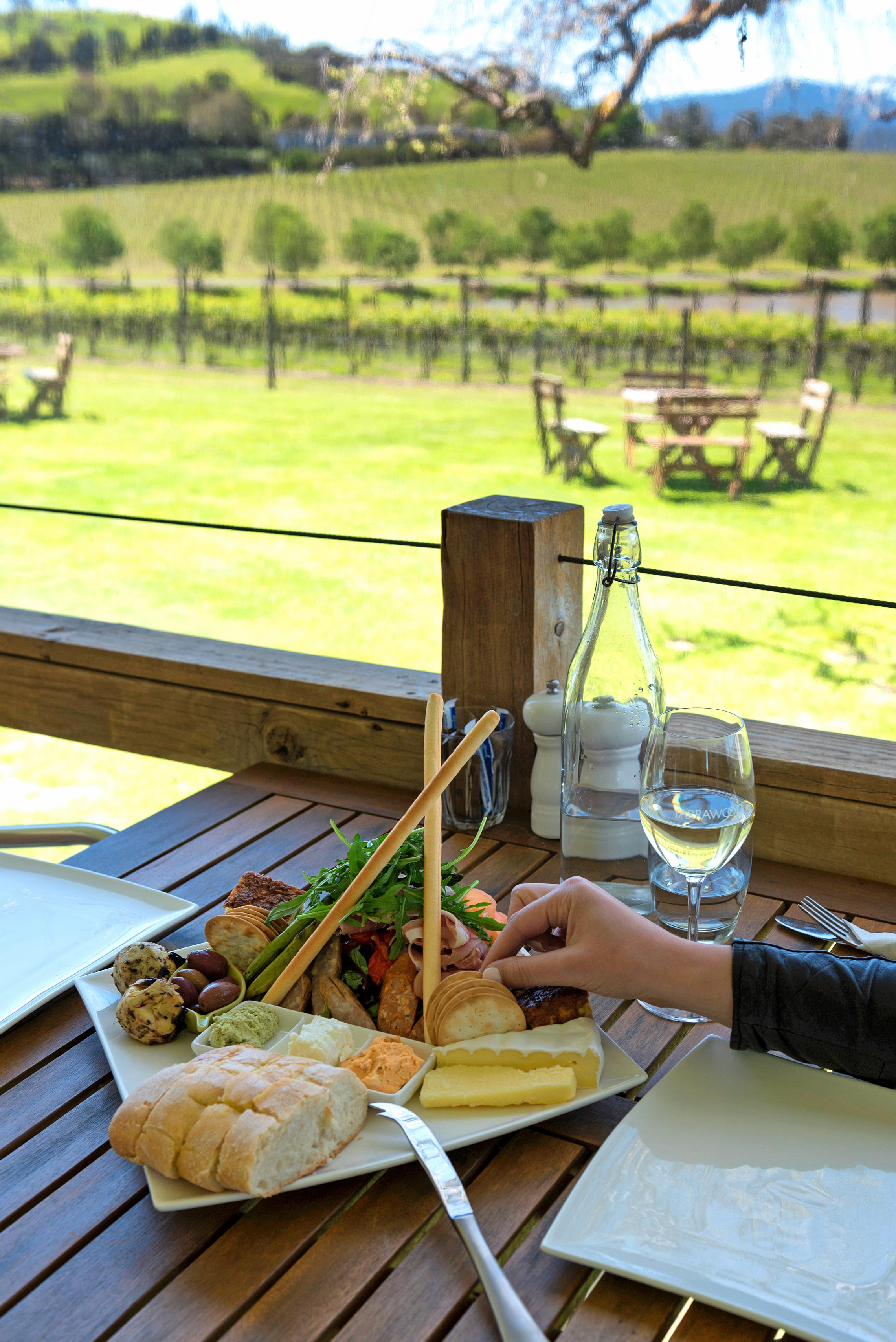 Checking into Balgownie Estate Vineyard, Resort & Spa
Let's face it. You can never fully enjoy a wine-region if you know you've got to drive home at the end of the day and carefully monitoring your wine intake is all the more torturous in the Yarra Valley where the Pinot Noir is THIS good. A few of the vineyards also offer beautiful, boutique accommodation, so staying the night makes perfect sense. We really didn't have to go far to find our accommodation for the evening; Balgownie Estate Vineyard, Resort & Spa is a stone's throw away from Yarrawood Estate (we could literally see it from our lunch table!) which made it the perfect base to continue our Yarra Glen wine tour. The estate really has it all – award-winning wines, a luxurious spa, modern accommodation as well as on-site dining overlooking the vine-laden valley.
Once we had checked in, we happily left the car keys in the room and made a beeline for the cellar door to taste Balgownie Estate's great range of wines. This is one of Australia's great small vineyards, yielding excellent fruit in the cool climate. The wine is made up in Bendigo at the original site but you can taste the wines from both regions here at the Yarra Valley cellar door. This is a great opportunity to sample the shiraz or cabernet sauvignon produced in the Bendigo winery; varietals that this region is not generally known for.
Afterwards, we strolled across to Rae's Restaurant for dinner and took a table by the wide windows overlooking sunset in the valley below. The menu here is seasonal and modern and each dish has been created with a specific wine pairing in mind. The duck breast with red cabbage puree, asparagus and plum jus paired with the 2012 Balgownie Estate Pinot Noir was delicious. We finished with a couple of glasses of the tawny fortified shiraz before crawling off to bed, already looking forward to what day two would bring.
Location: 1309 Melba Highway, Yarra Glen, VIC 3775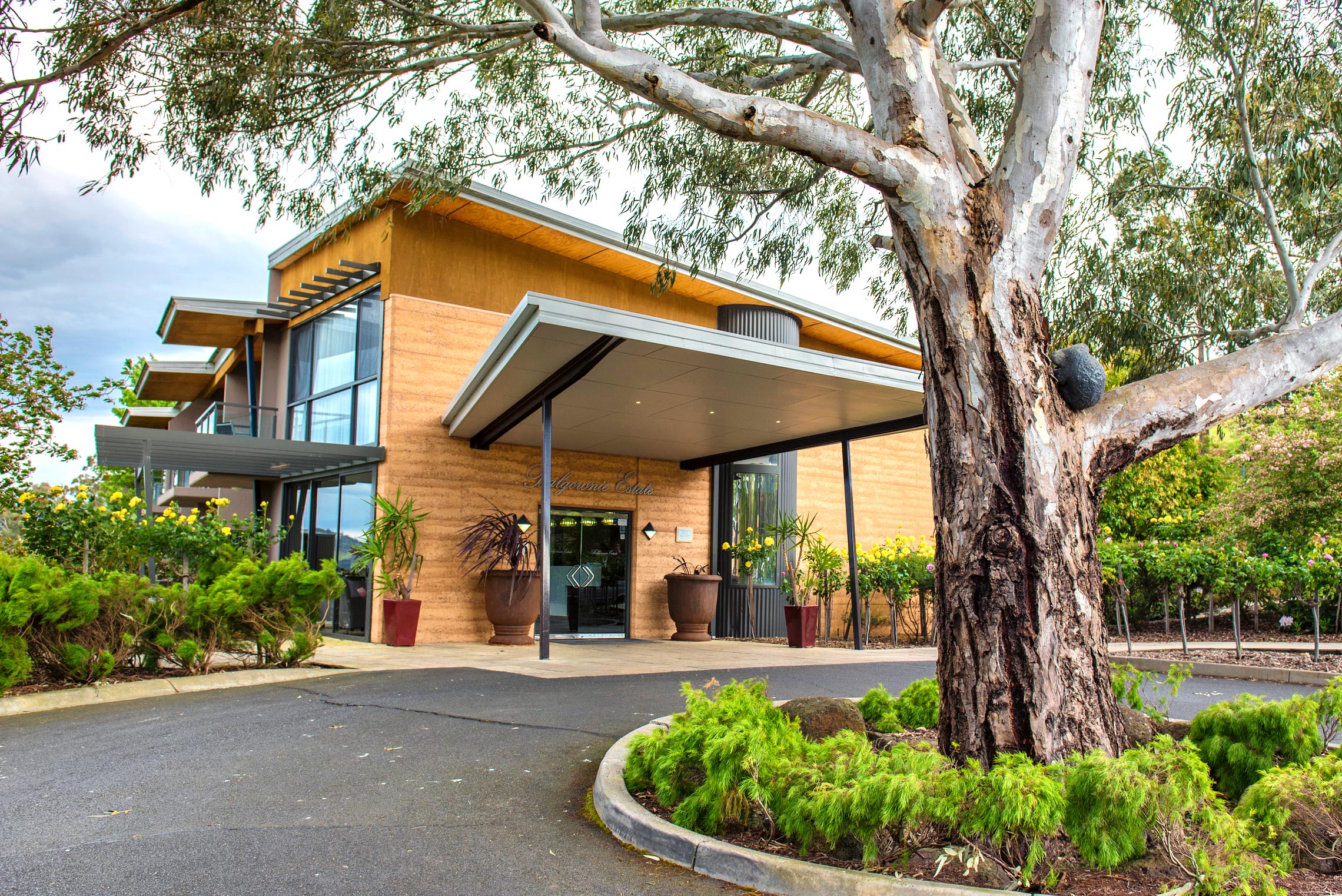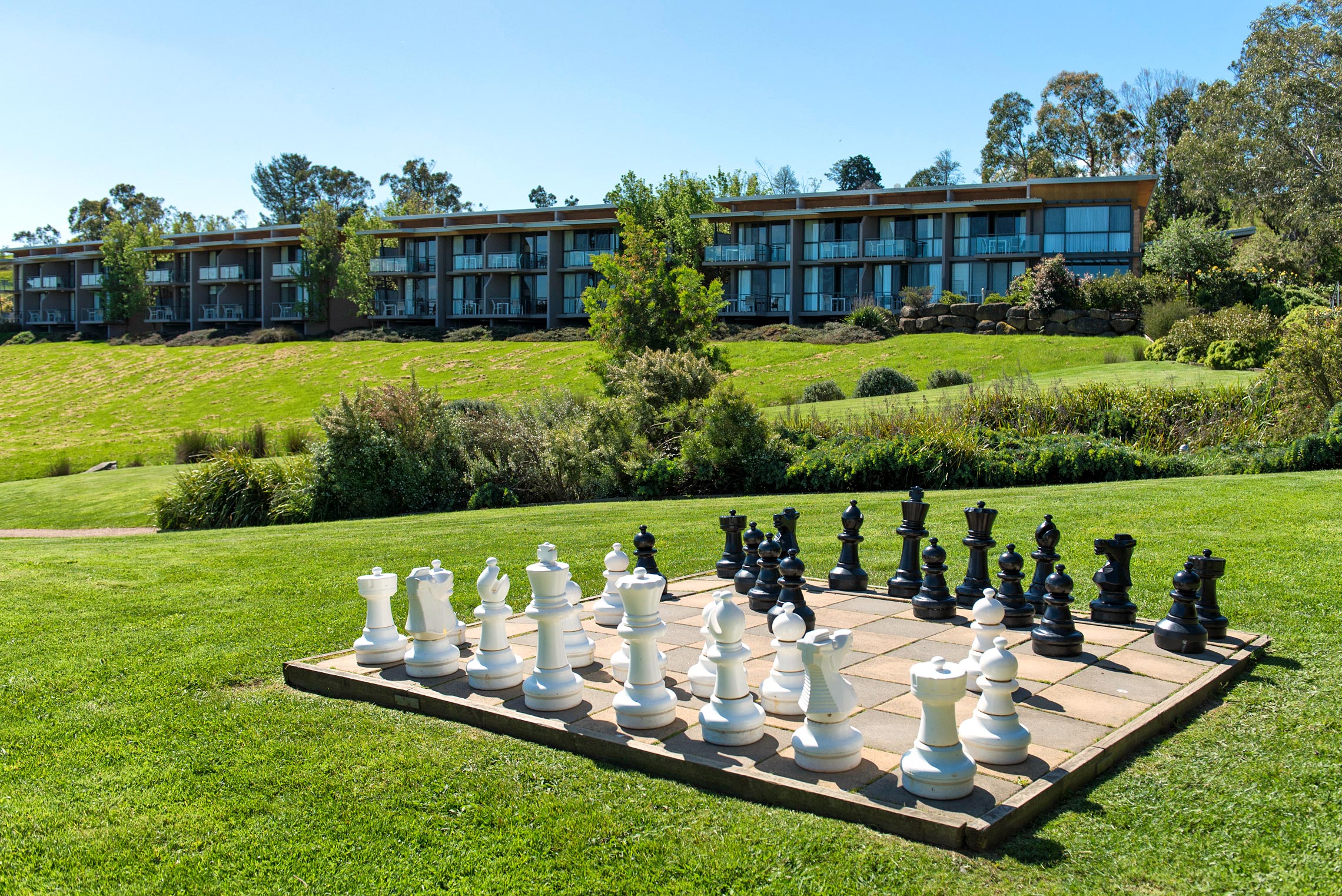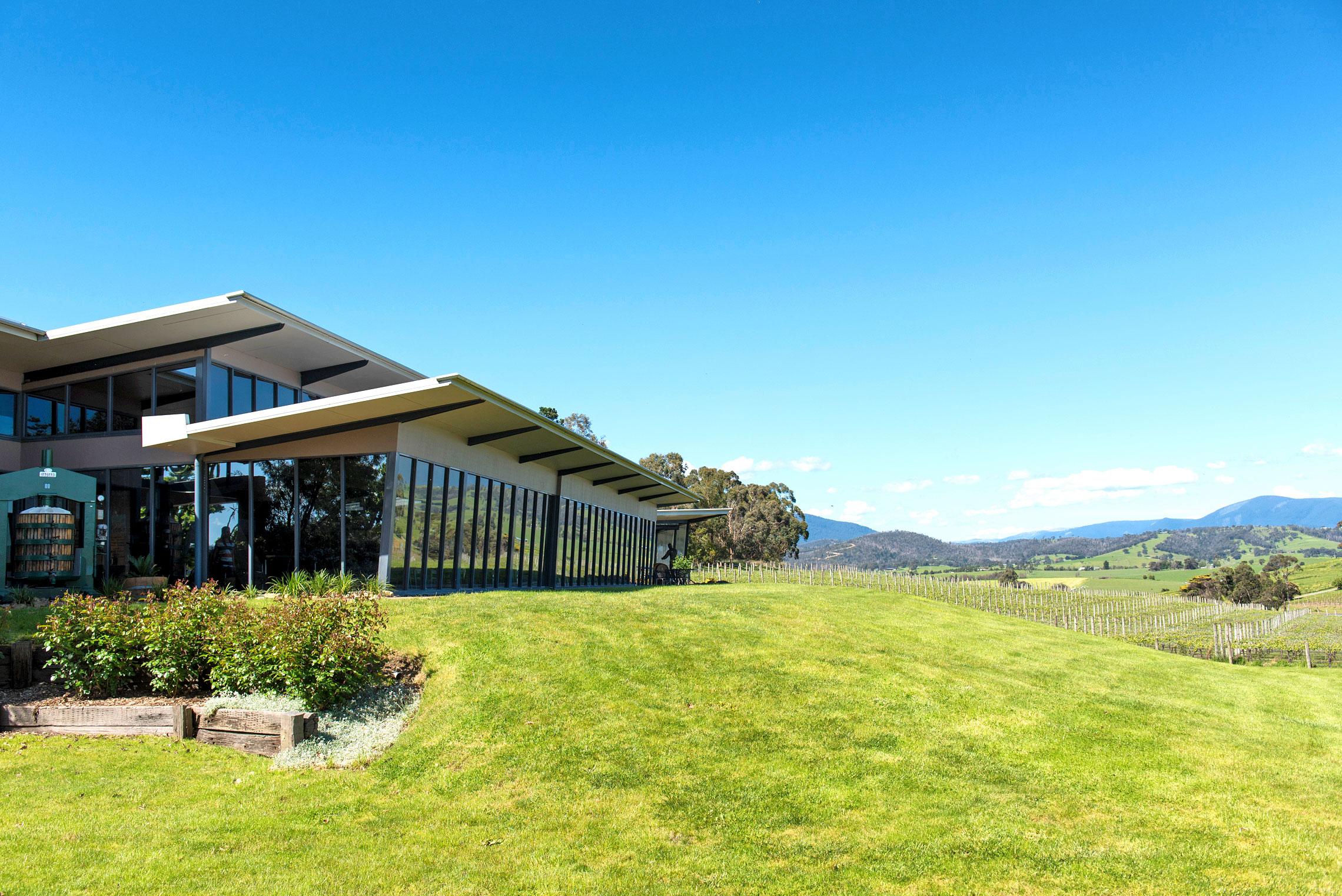 Ready for day two? We're heading to Dixon's Creek. Read the second day itinerary here!
Fancy another weekend escape? Here are some seriously lovely ones:
Have you been to the Yarra Valley? Share your tips in the comments below!
Disclosure: A big thank you to Brook and the entire team at Yarra Ranges Tourism for inviting me to experience the Alternative Taste Trail. All opinions remain my own.