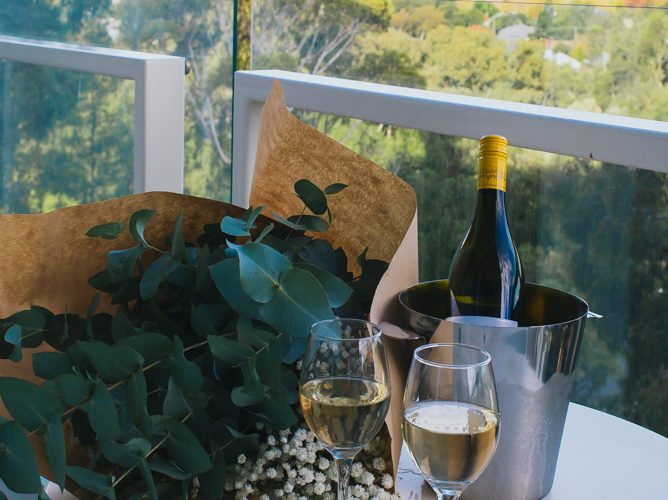 Despite my passport getting one hell of a workout over the past few years (19 countries later), I've seen surprisingly little of my own big backyard. But since moving back to Melbourne earlier this year, I was determined to change that and set myself a goal to see a lot more of my home country. So when I was invited to Adelaide by The Art Series Hotel Group to experience the new 'Gather and Indulge' package at The Watson together with my dear friend Emma, I jumped at the chance. Not only had I never been to Adelaide before, but an invitation for an indulgent weekend at a boutique hotel full of wining and dining? Sign me right up! The fact that I had sprained my ankle a few days prior and could only hobble along at a snail's pace? Well, wine is the best medicine.
But first… brunch
Hungry after the morning's flight from Melbourne, Em and I headed directly for brunch, because that's always one of our priorities when we're together. Of course, being an Adelaide local, she knows where all the hot spots are, so we headed to one of her favourites, The Nourish'd Kitchen in Stepney, to kickstart our weekend with avocado bruschetta with halloumi and a poached egg and, of course, coffee.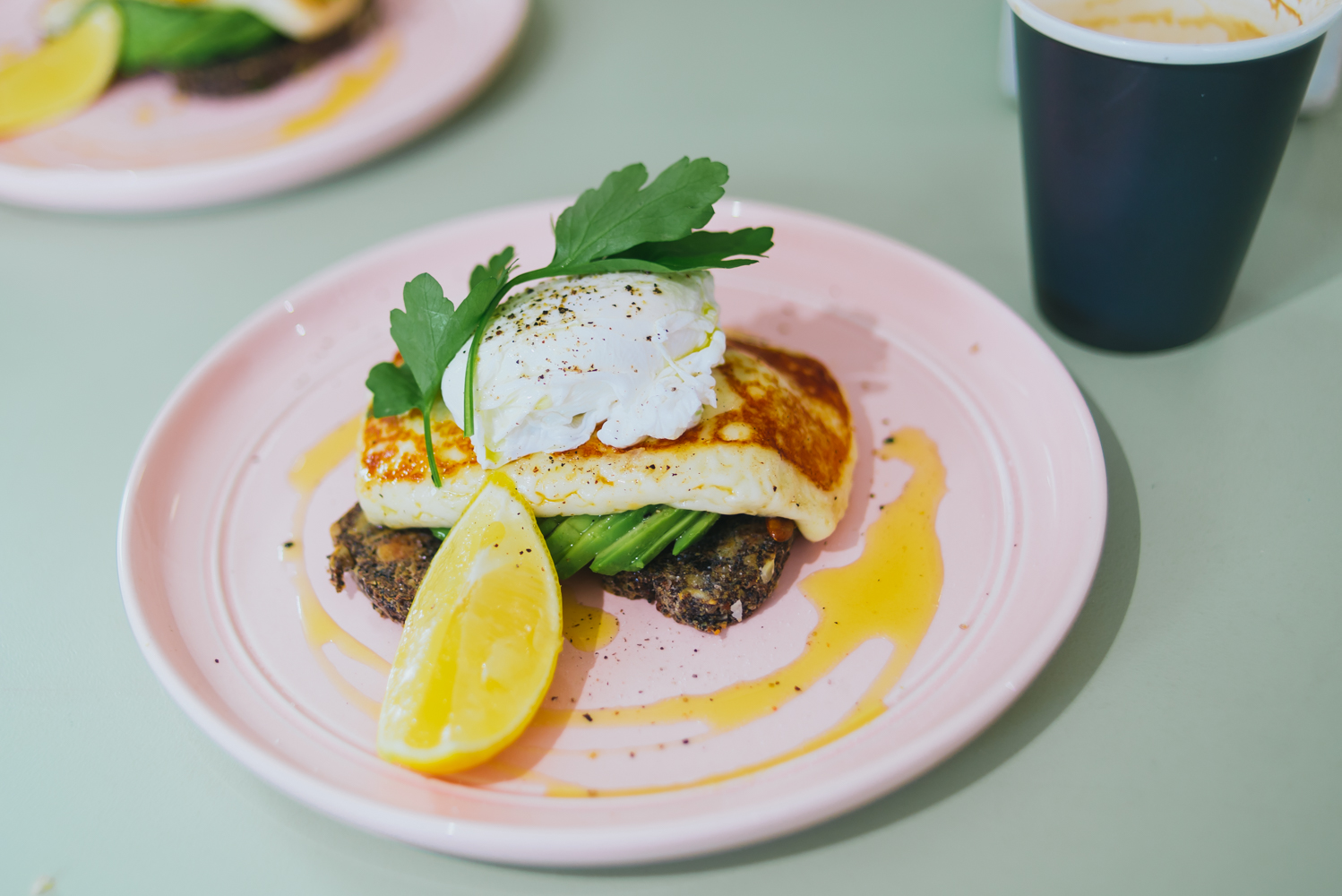 Checking in
Full, energised and brimming with excitement for our indulgent weekend ahead, it was time to head to The Watson to check in. Located in leafy Walkerville in Adelaide's north east, we were allocated a two bedroom balcony suite on the fifth floor with sweeping views over the Adelaide Hills. Within minutes of settling in, a soft knock on the door signalled the (very welcome) delivery of a bottle of The Lane Vineyard's Block 2 Pinot Gris (2015), part of our 'Gather and Indulge' package, which we eagerly polished off on the balcony overlooking the hills. Definitely the right way to start the weekend.

Every Art Series Hotel is named after a celebrated local artist and The Watson is no different. One of Australia's greatest living Aboriginal artists, Yannima Pikarli (or Tommy Watson as he's known), inspired the design concept of this hotel and his vibrant original artworks decorate the rooms and communal spaces throughout the hotel. Hung against the modern and minimalist backdrop of the guestrooms, Watson's prints add a stirring pop of colour to the rooms and guests can even purchase his selected works in the online 'Art Shop' or take an Art Tour with one of trained in-house Art Advocates.

If you aren't off to gather and indulge like us, The Watson has a huge range of facilities to help you create the perfect staycation of your own. There's an outdoor pool, a fully equipped gym, bicycles, scooters and Smart Cars available for rent as well as the most dreamy little coffee shop on the ground floor, Local Grind.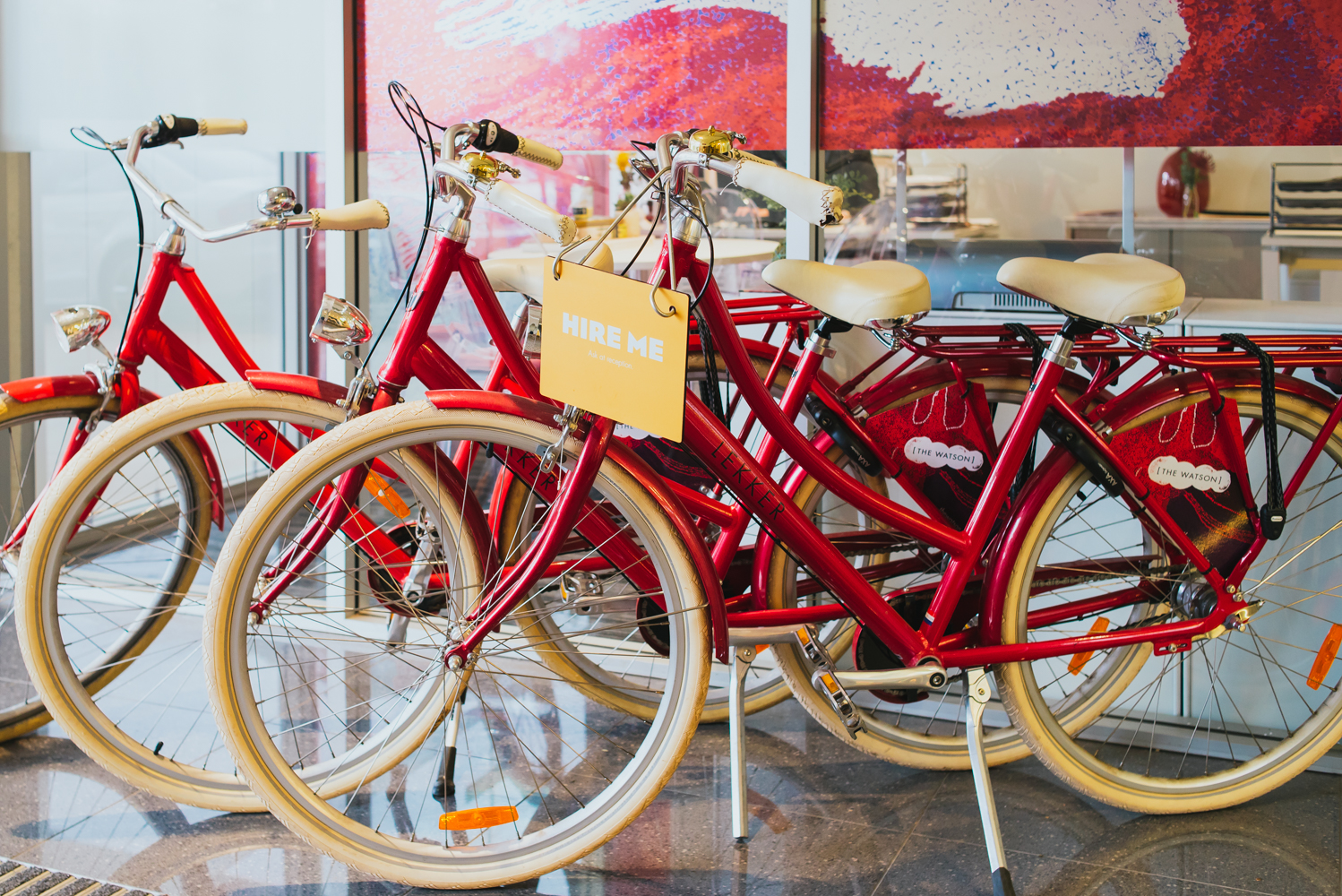 An early dinner at Melt Pizzeria in Adelaide's CBD and more wine had us hitting the sack for an early night and believe me when I tell you, we slept like babies! This has got to be one of the most comfortable hotel beds I've ever slept in and I've definitely slept in a few. We awoke fresh and energised and oh so ready to take on the day.

Brunch at La Madeleine
But no girls' getaway can possibly begin without coffee and croissants, can it? Not for us. We headed off in our Smart Car (a complimentary inclusion in the 'Gather and Indulge' package) and started the day at the cosy little La Madeleine in Norwood for our fill of pastries, caffeine, pretty tables and walls. Just our kinda thing.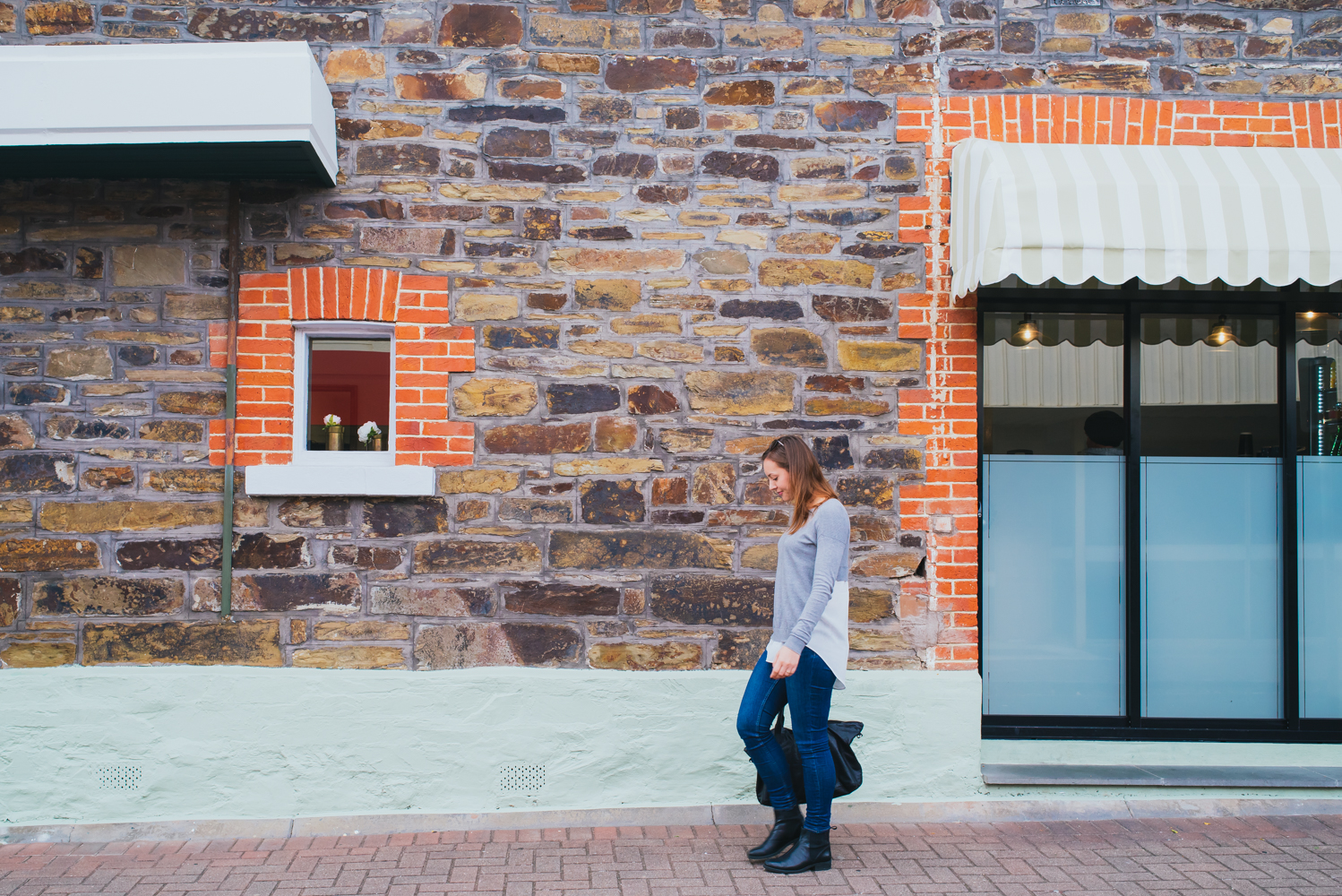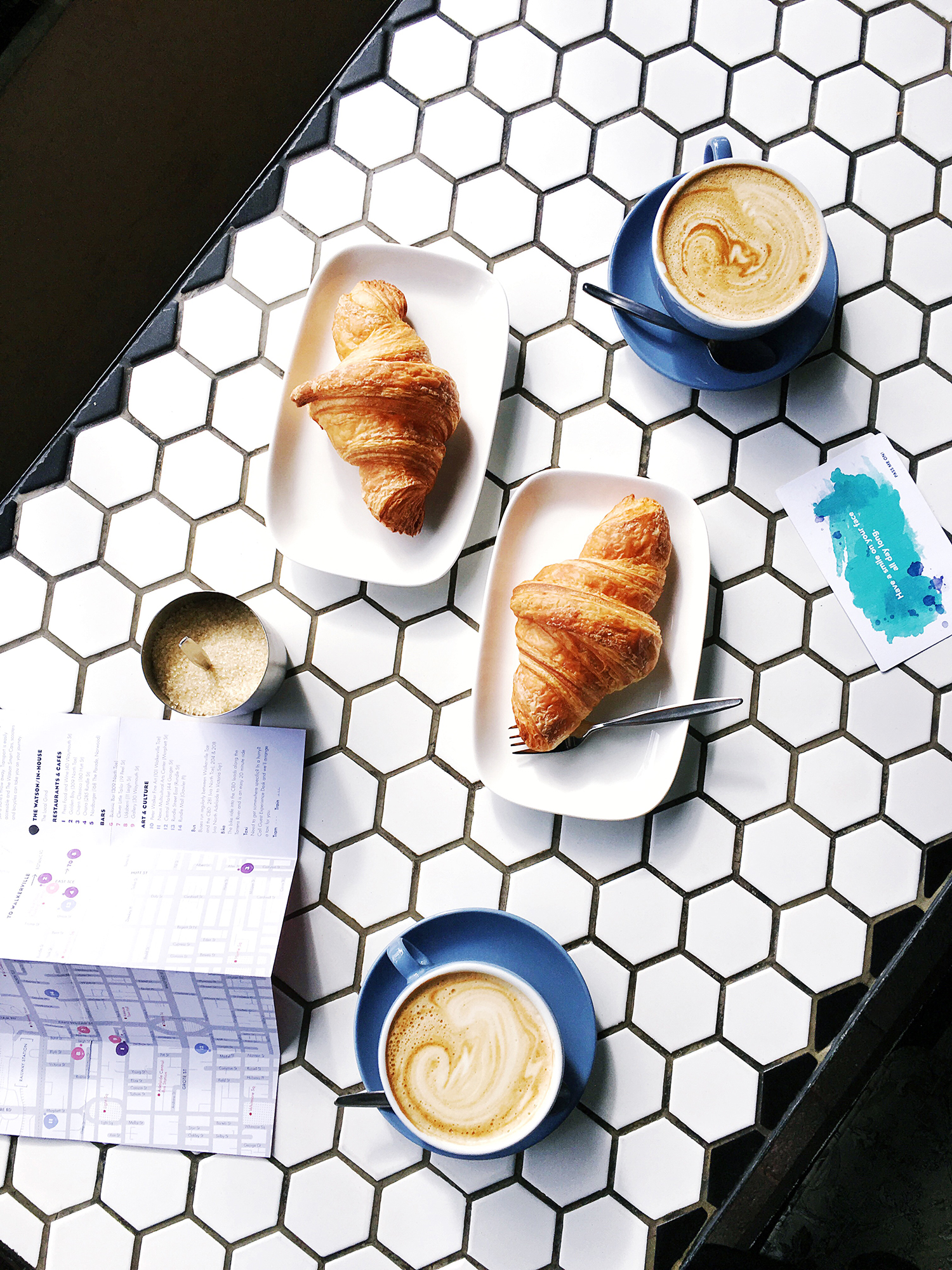 Tea time at The Seasonal Garden Cafe
Breakfasted up, it was time to head out of the city and into the hills. The Adelaide Hills are only a short 20 minutes from Adelaide's centre, making it the perfect destination for an easy weekend getaway. We jumped in our zippy Smart Car and headed for The Seasonal Garden Cafe in gorgeous Hahndorf, Australia's oldest surviving German settlement. The rich, autumnal tones of the grand, old plane trees lining the streets together with the rows of charming boutiques and eateries had me transported directly back to Europe. We stopped for tea in the garden and felt like we were already a world away.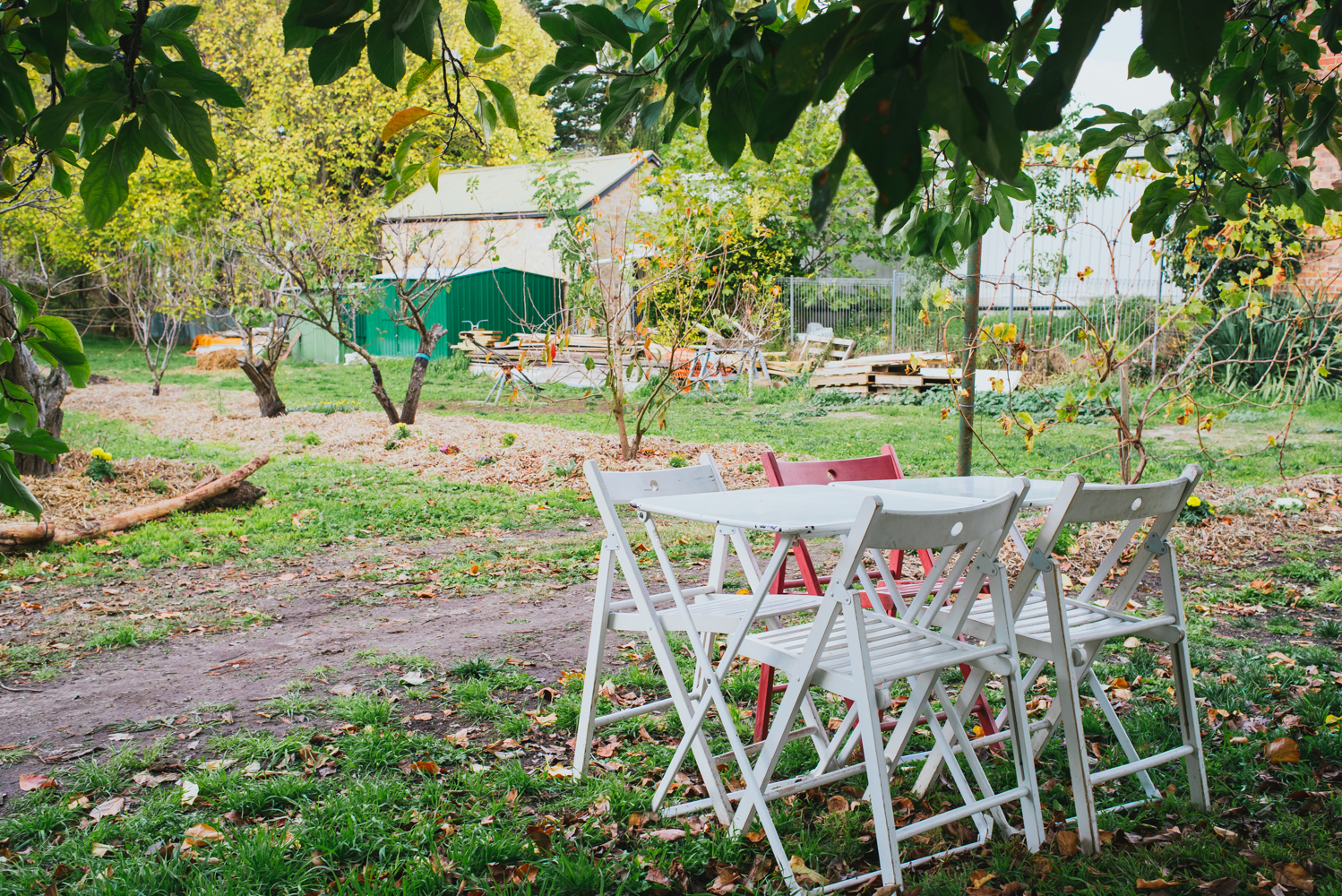 Strawberry picking at Beerenberg Farm
Although we had a lunch reservation fastly approaching, we couldn't resist a spot of strawberry picking at Beerenberg Farm on the way. For only $4 each, we headed into the strawberry patch and came out with handfuls of sweet berries for some sunset snacking later on.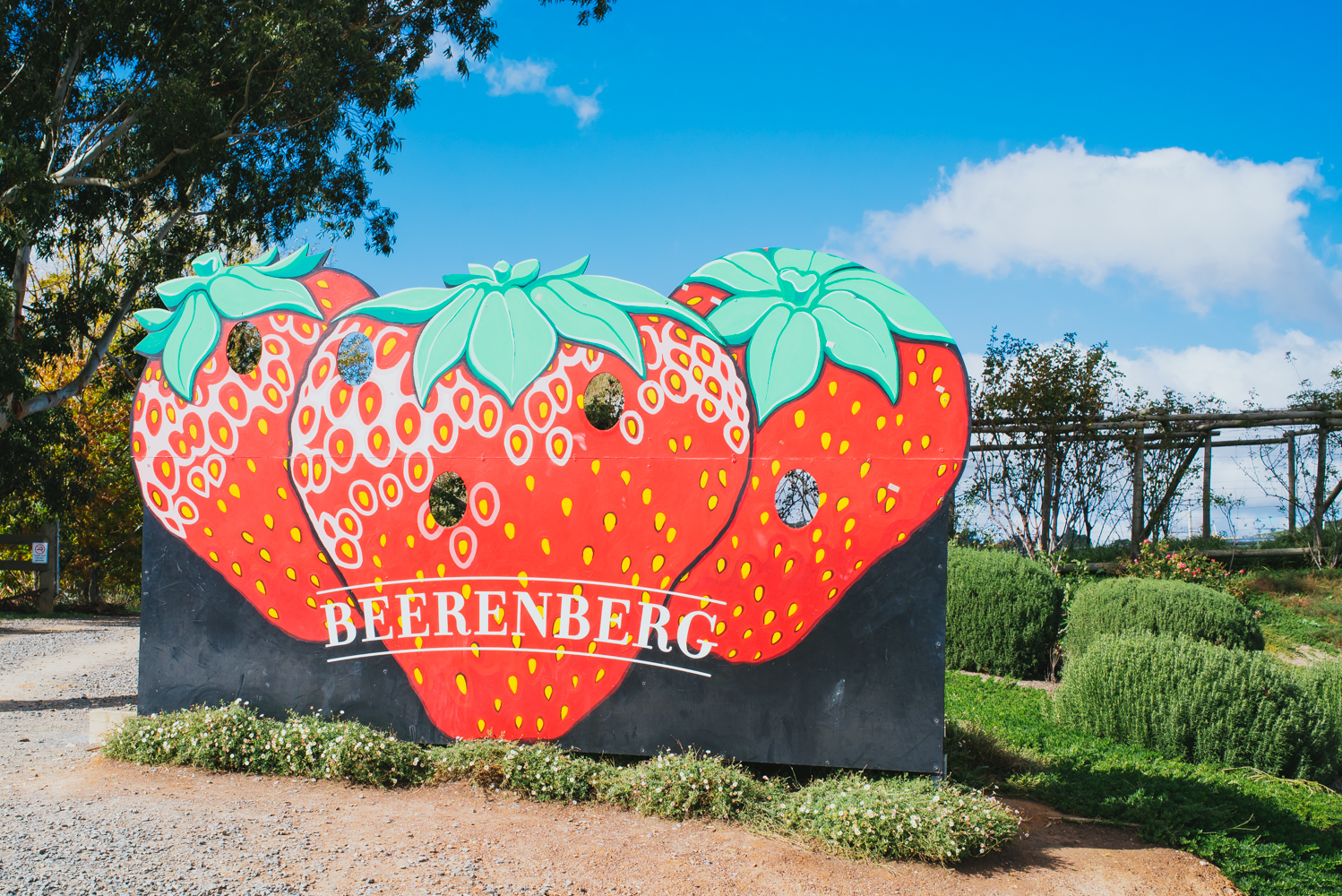 An indulgent lunch at The Lane Vineyard
Gathering: tick. Now for the indulgence part. If there was one thing we were most excited for this weekend (apart from our gorgeous hotel) it was our indulgent visit to The Lane Vineyard. We had a sneaking suspicion that we might be in for a treat, and boy were we right! The drive into the property alone was Instagram- worthy but the vineyard itself? Well, let me show you.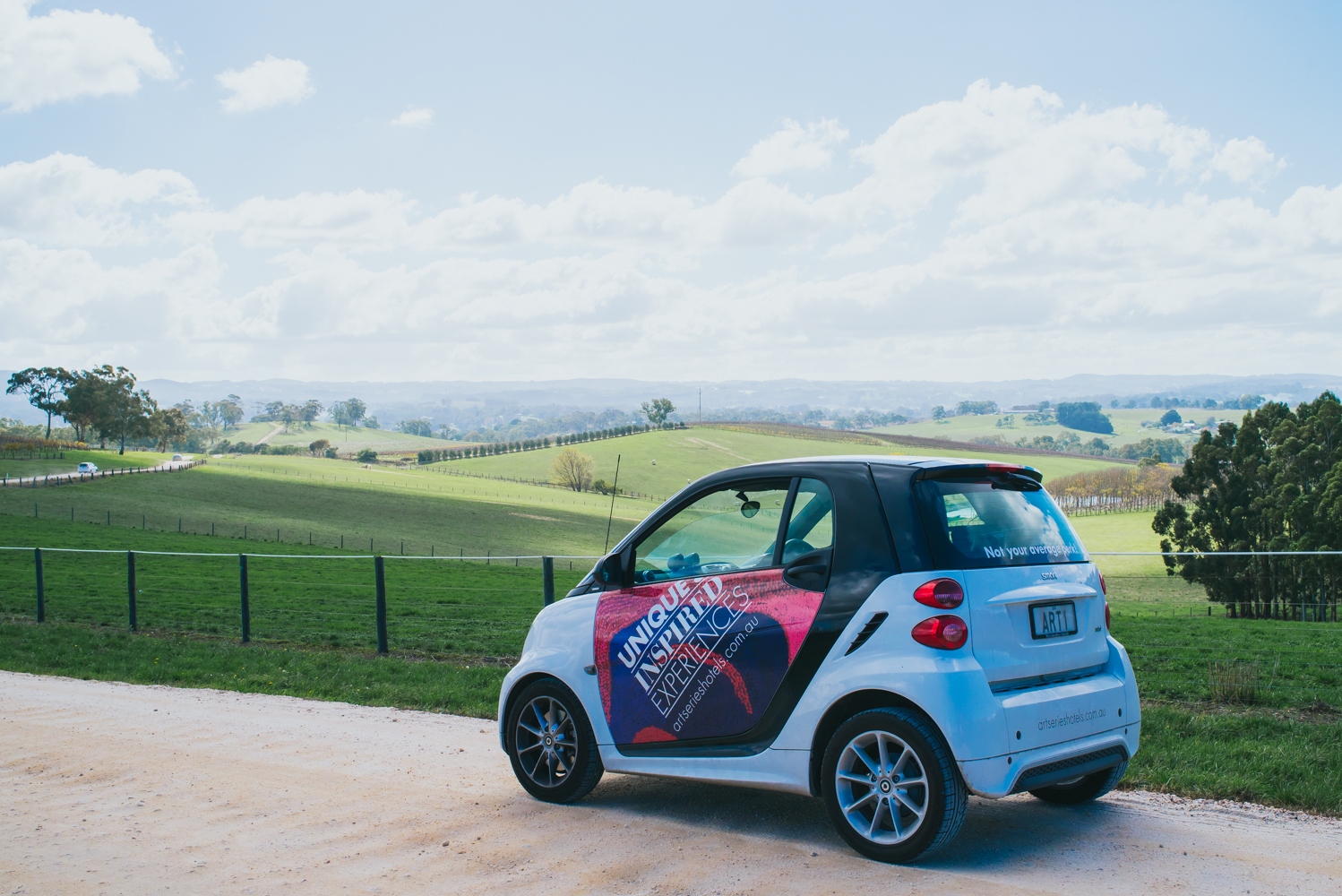 Upon arrival, Em and I were whisked away to the enclosed tasting room where we were treated to expansive views over the vines and rolling hills and served an extravagant, curated wine flight carefully complemented by creations by the chef. We sampled a total of seven wines from the Occasion and Heritage collection and they went down THAT well that there really was no need for that spitoon.

Needless to say, we were very happy when we migrated across to the restaurant after a quick tour and took our seats on the terrace overlooking the golden rows of grapevines stretching into the valley below. Our package included the most divine three-course lunch with a glass of wine of our choice. Because EVERYTHING sounded far too delicious to make decisions, we shared our food and our tastebuds had double the fun. Our lunch was a blur of delight that involved barbequed carrots, kingfish ceviche, crispy pork belly and market fish, all the flavours delicate and perfectly balanced. Our eyes were definitely bigger than our stomachs, however, so we chose to take our dessert of petit fours takeaway.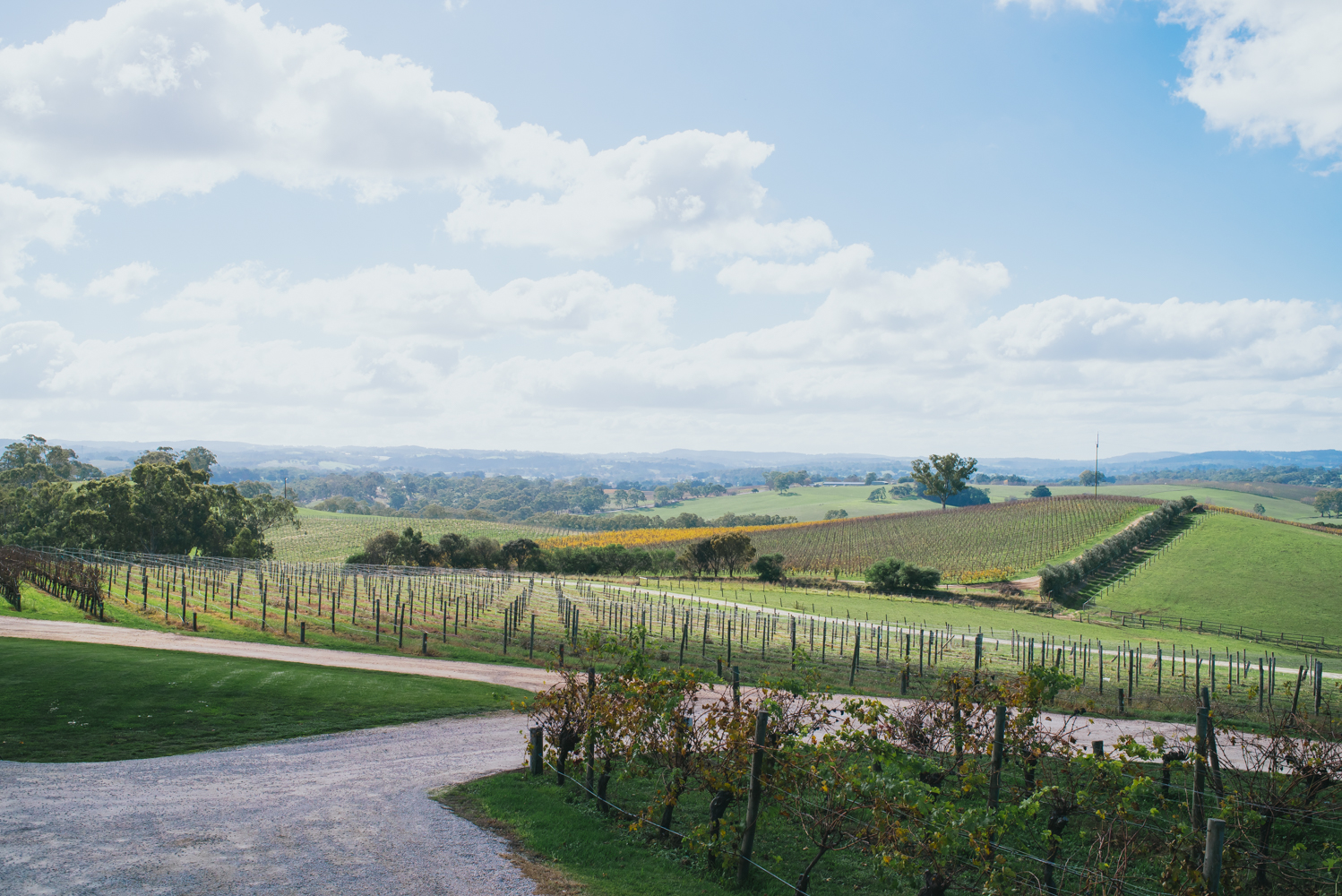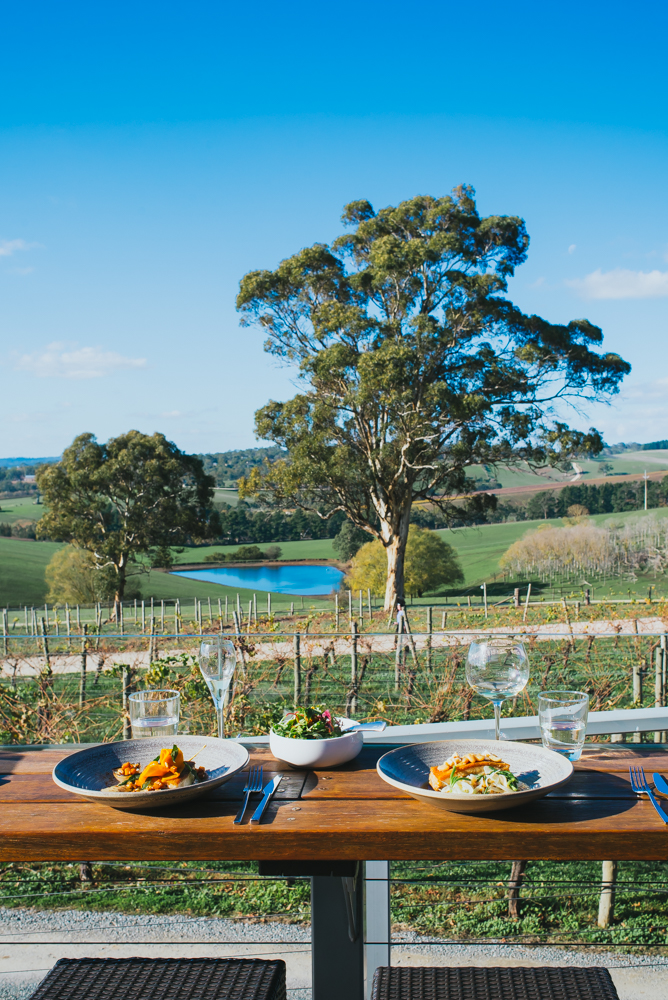 Sunset at Henley Beach
I'm pretty sure that there couldn't have been a more perfect end to an already perfect day than with a sunset picnic down at Henley Beach. And because I was with Em (hello!), picnics don't get any prettier than this. After a quick stop at Woolies for supplies, we made it to the beach just in time to catch the sunset. Our spread included our freshly-picked Beerenberg strawberries, our petit fours from The Lane Vineyard as well as the usual cheese, nuts and rosé (of course). Dreamy or what?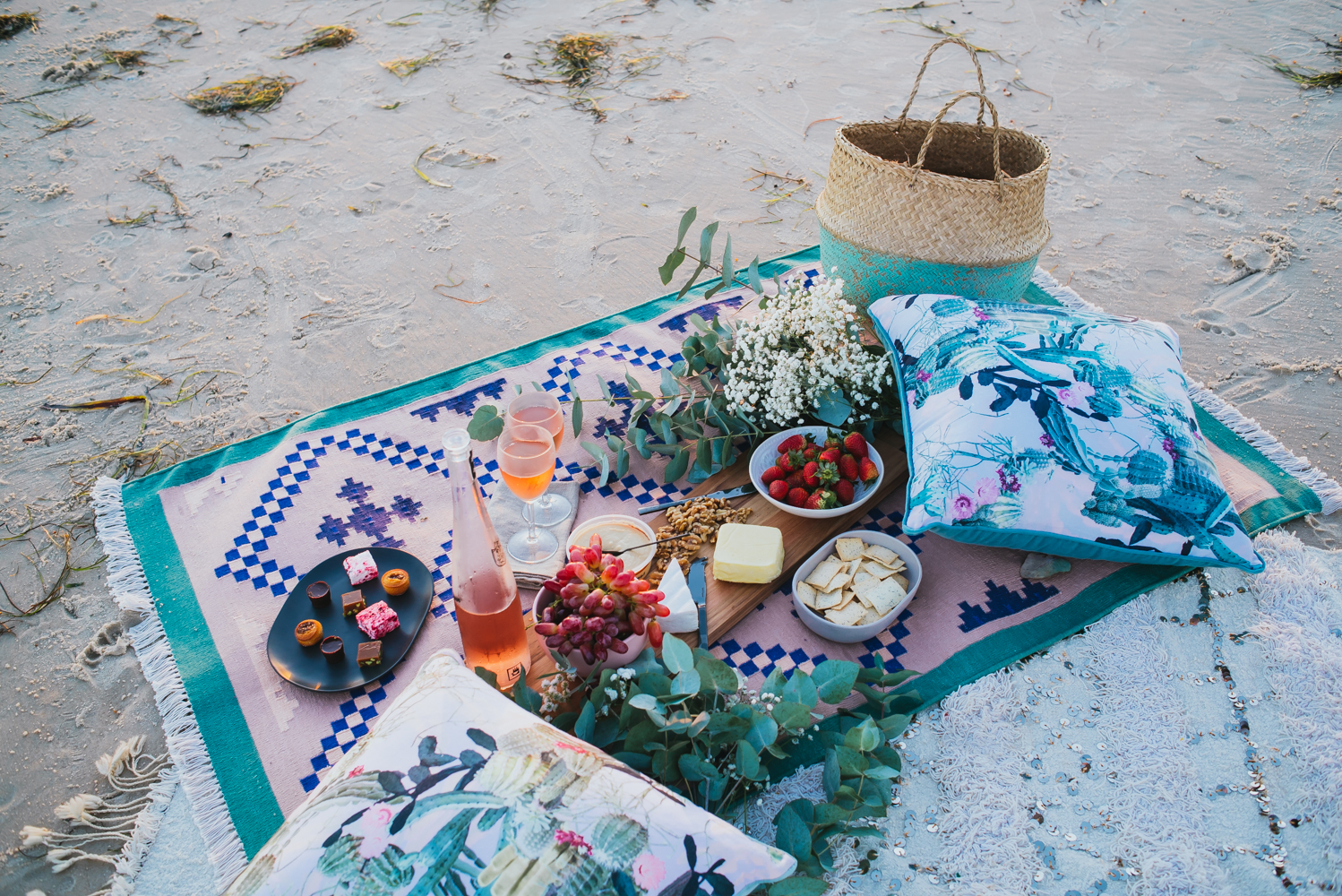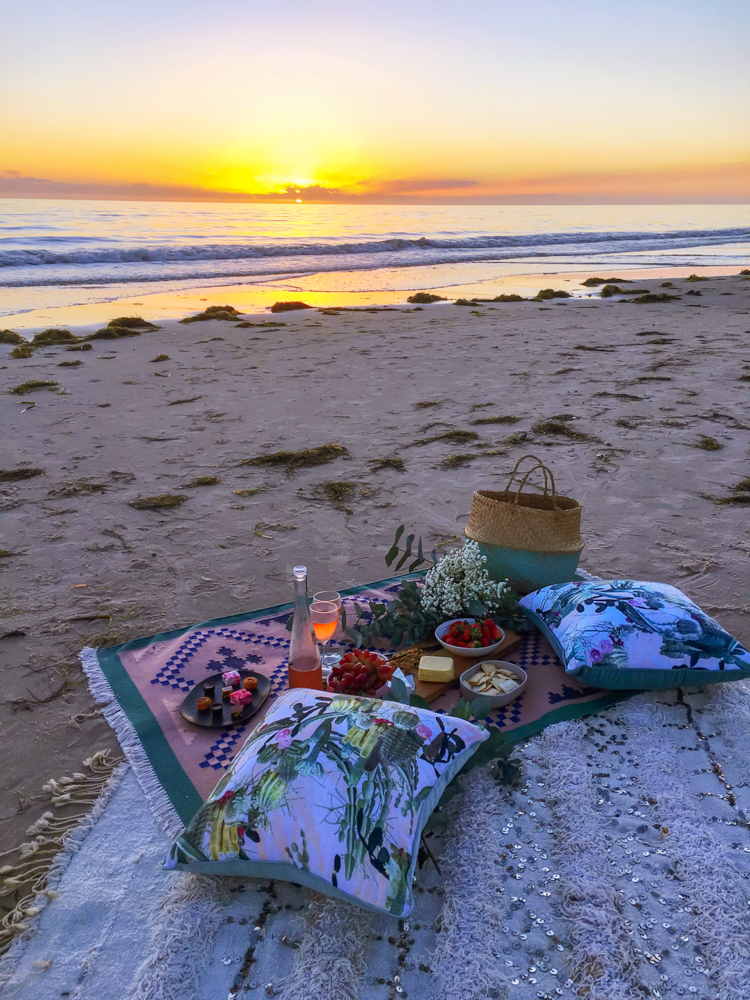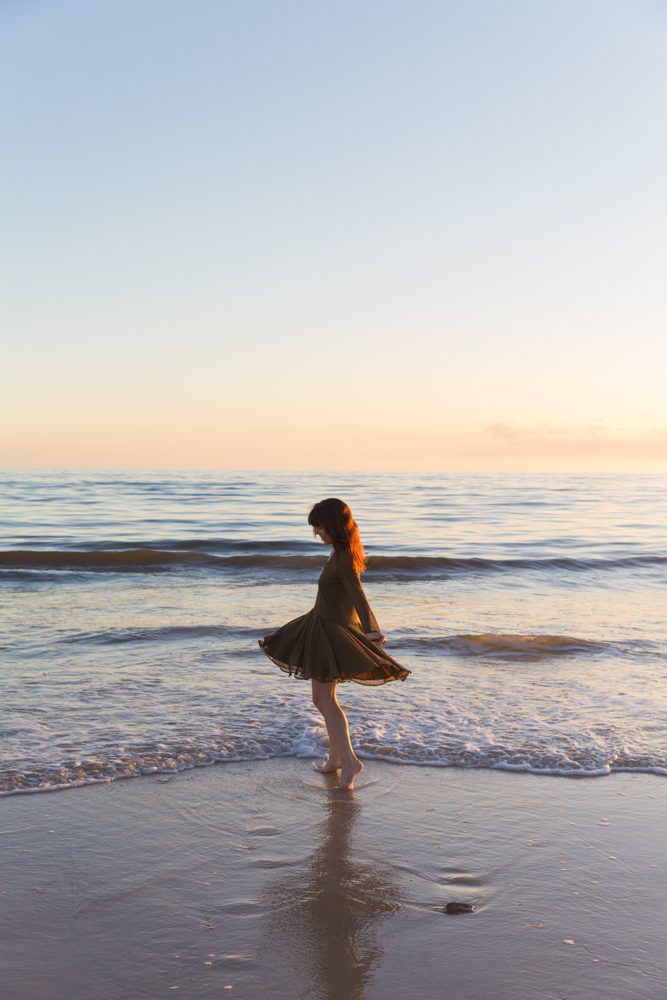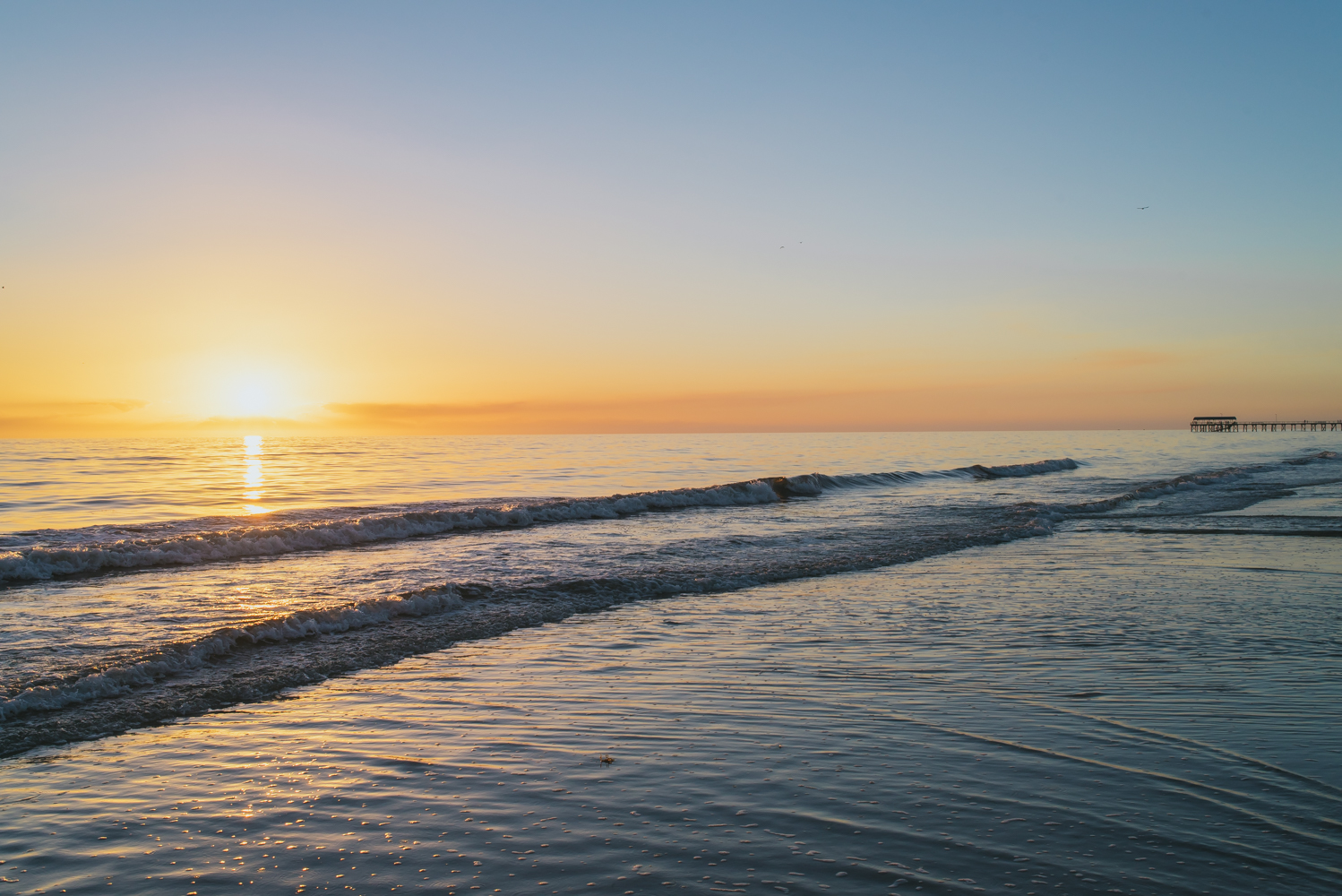 And as we watched the sun sink into the water, I breathed the salty air in deeply and sent my gratitude out into the ocean breeze in thanks for the most rejuvenating and indulgent weekend I've had in a long time.
With the tide quickly coming in, we transplanted our picnic back to The Watson for nighttime snacking in our pjs. Wine and sunshine is the perfect recipe for a good night's sleep, I tell you, so it wasn't long before we crawled into bed, reluctantly setting my alarm for my morning flight back to Melbourne.
The Gather and Indulge package is available until Dec 31st, 2016 and starts at $369.
Many thanks to The Art Series Hotel Group for such a lovely experience.
---
Disclosure: I experienced the 'Gather and Indulge' package at The Watson as a guest, but as always, this review is an honest reflection of my experience. I truly had a delightful weekend and would highly recommend this package to anyone!