It's no secret that Berlin is one of Europe's coolest cities. Not only is it a playground for history and culture buffs, but look a little deeper and you'll find that it's a young and edgy city that doesn't take itself too seriously. With a world-class music scene, cheap prices and a hip, creative culture, there are endless options when it comes to deciding how to spend your time in the city. I lived in Berlin for almost three years and still feel like I only scratched the surface of it! If you're planning a trip to Germany's capital and want a little more than the standard, run-of-the-mill tourist experience, here is your ultimate Berlin bucket list with 101 different options that will take you well beyond the tourist trail:
101 things to do in Berlin:
1. Get your photo taken at a Photoautomat.
2. Party all night (or all day) at the Berghain.
3. Eat a pretzel.
4. Visit the DDR Museum for a taste of life in the former East Germany.
5. Walk through the Brandenburg Gate.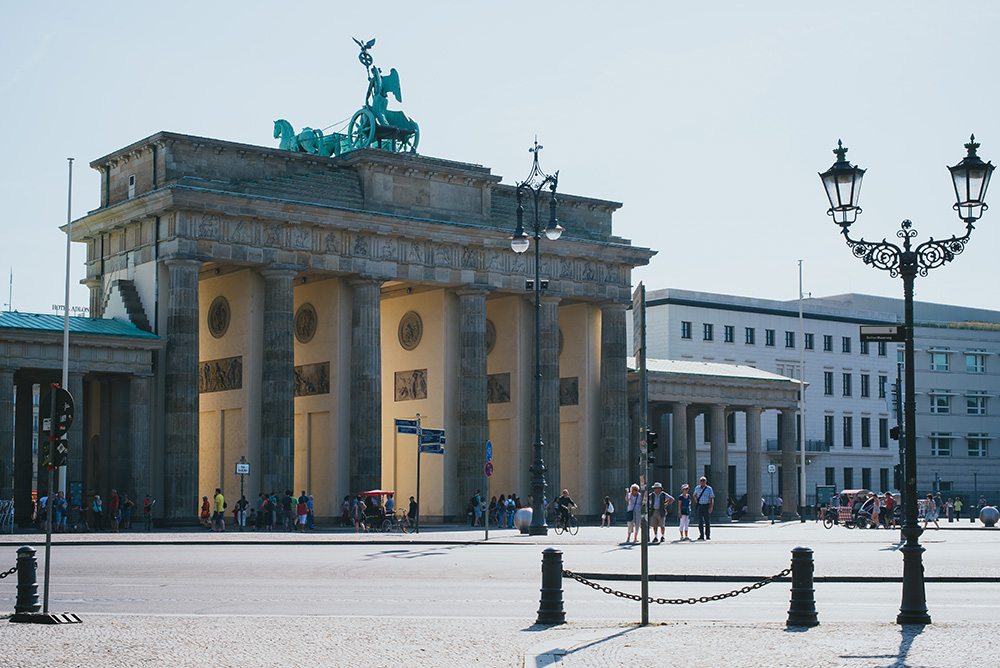 6. Take a free walking tour.
7. Sneak into Spreepark (the abandoned amusement park).
8. Enjoy a free concert at the Berliner Philharmonie every Tuesday at 1pm.
9. Go on a Trabi Safari.
10. Have lunch in the revolving restaurant at the top of the TV Tower.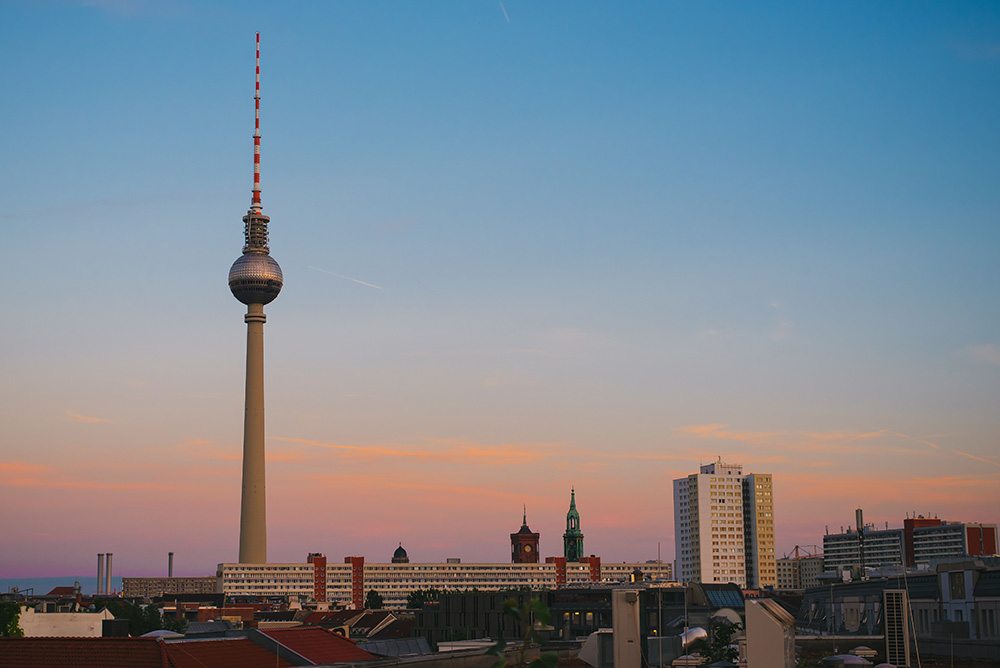 11. Buy a beer from a Späti.
12. See the East Side Gallery.
13. Go to the Berlinale.
14. Eat street food at Neue Heimat.
15. Explore some of Berlin's many abandoned sites.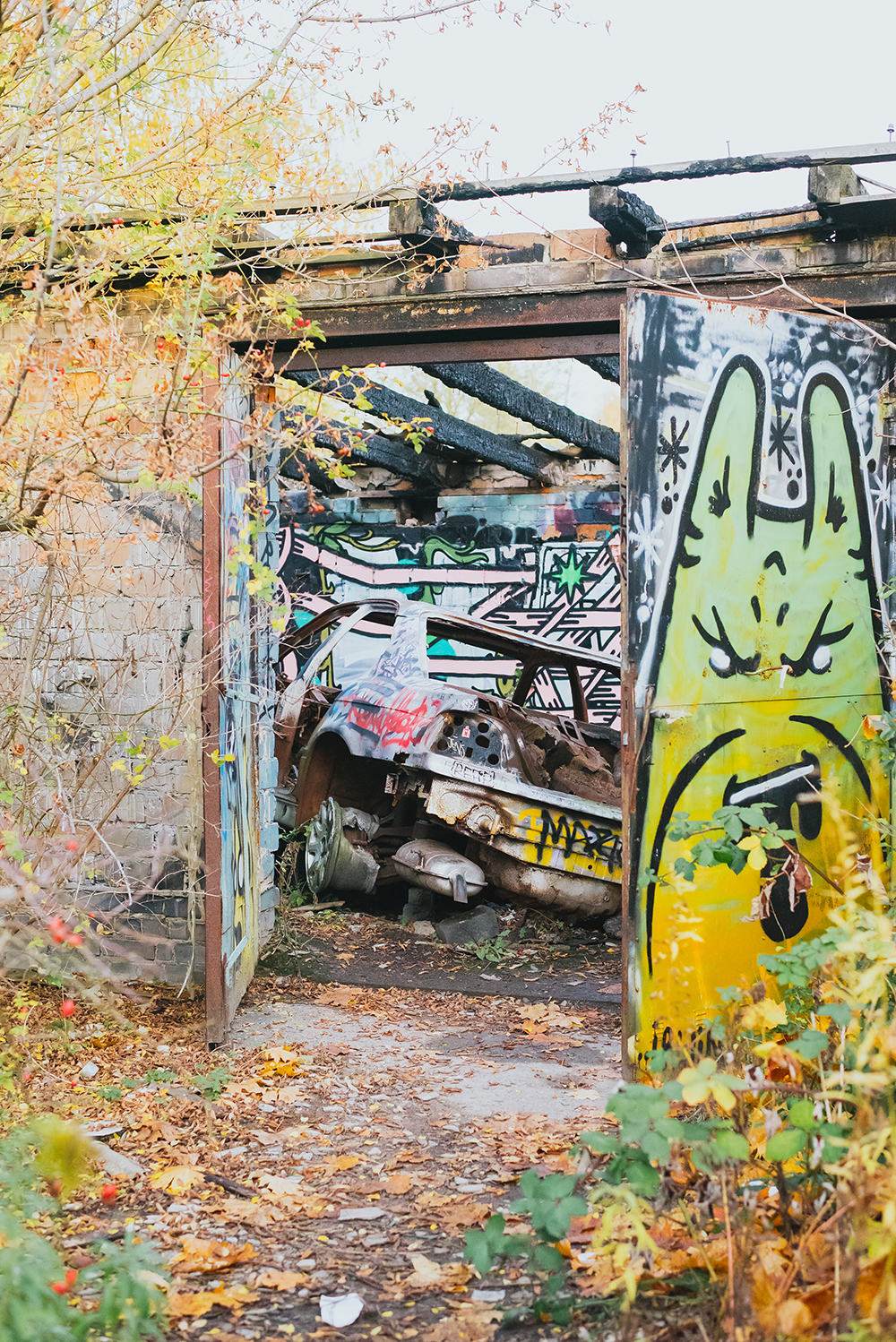 16. Get lost in the warren that is the Hackesche Höfe.
17. Spot the Ampelmann on the East German pedestrian lights.
18. Have a traditional German meal at Max und Moritz.
19. Get lost in the Berlin Botanischer Garten, the second largest botanical garden in the world.
20. Behold the Berliner Dom.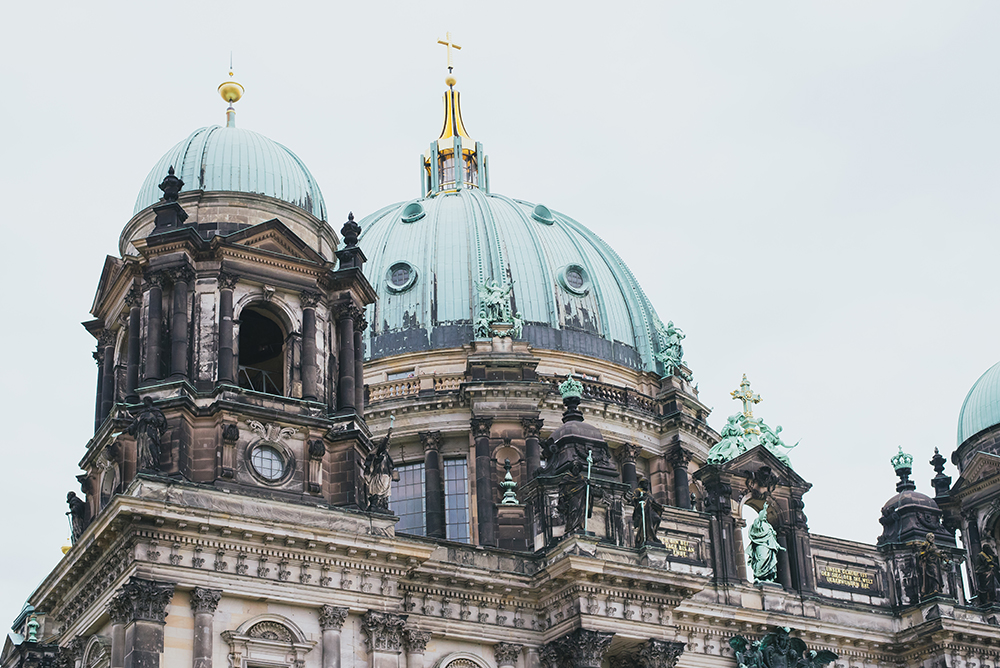 21. Browse the outdoor book markets at Humboldt University.
22. Explore Hohenschonhausen, the former Stasi secret prison staffed by former inmates.
23. Float the day away at in a pool in Liquidrom while listening to underwater techno music.
24. Drink German beer in a Biergarten.
25. Belt out a tune at Mauerpark karaoke.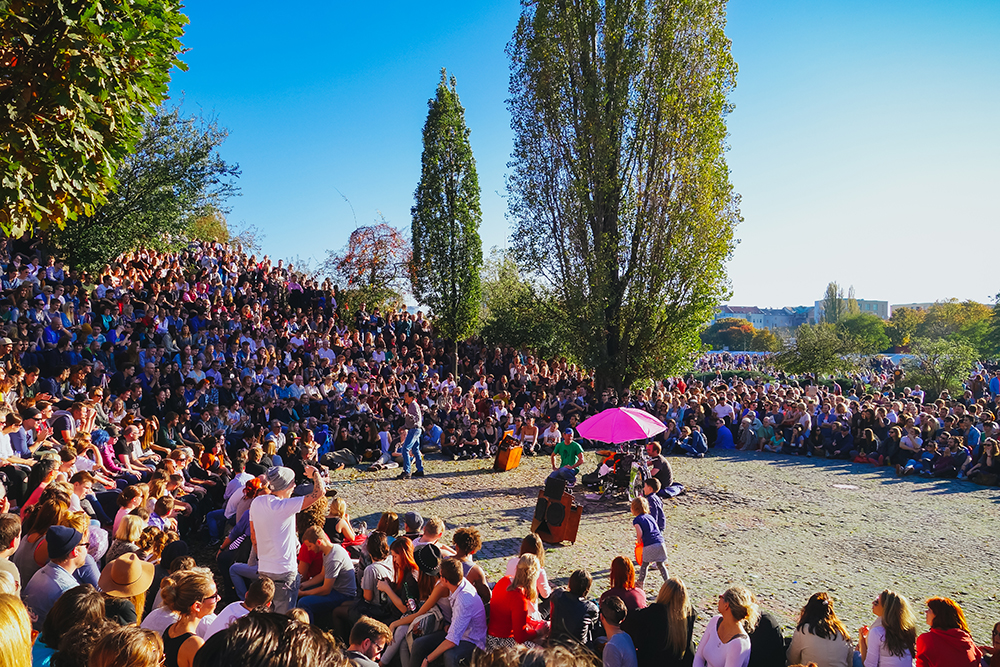 26. Eat delicious Turkish food.
27. Walk across the iconic Oberbaumbrücke.
28. Take a quiet moment to reflect at Bebelplatz, the site of the infamous Nazi book burnings.
29. Do as the Germans do and go to a naked sauna.
30. Get around the city by bike.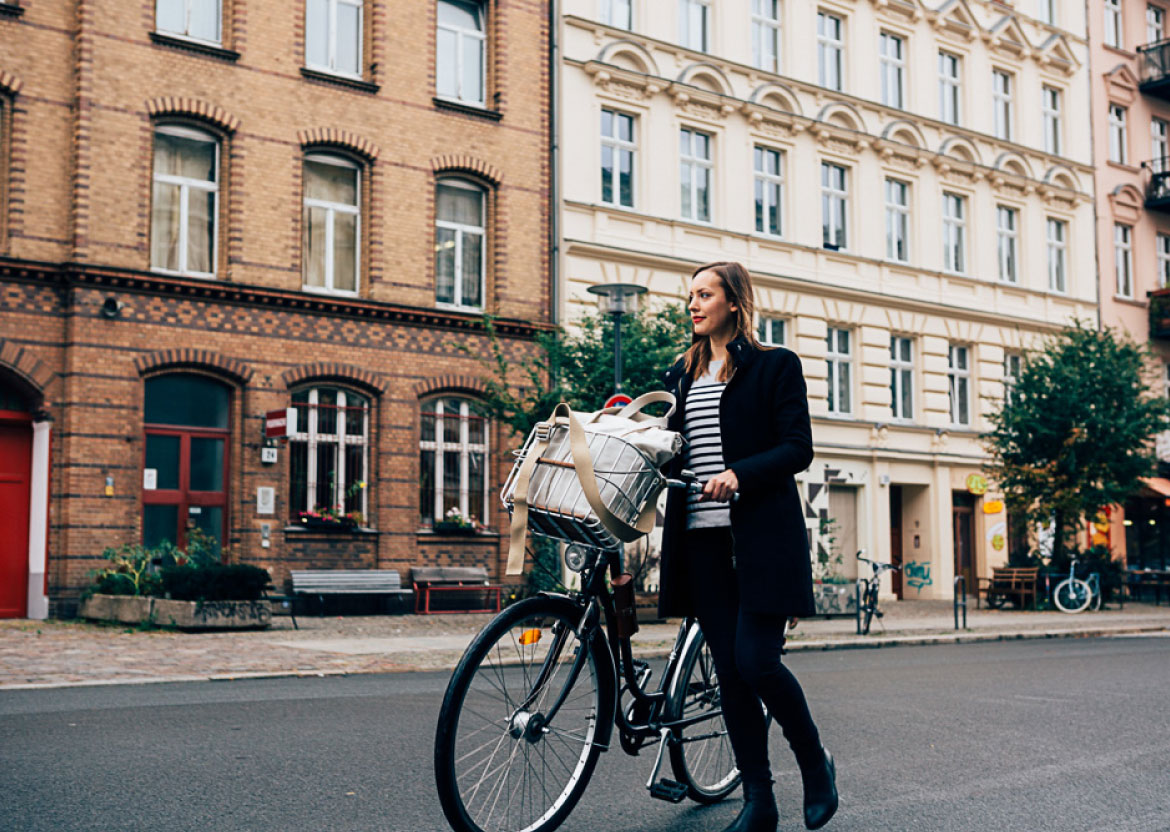 31. Ride the U-Bahn and S-Bahn.
32. See the city from the Reichstag Dome (for free).
33. Take a train from Friedrichstrasse station, a Cold War icon.
34. Shop the flea markets on a Sunday.
35. Visit one of the five world-renowned museums on Museum Island.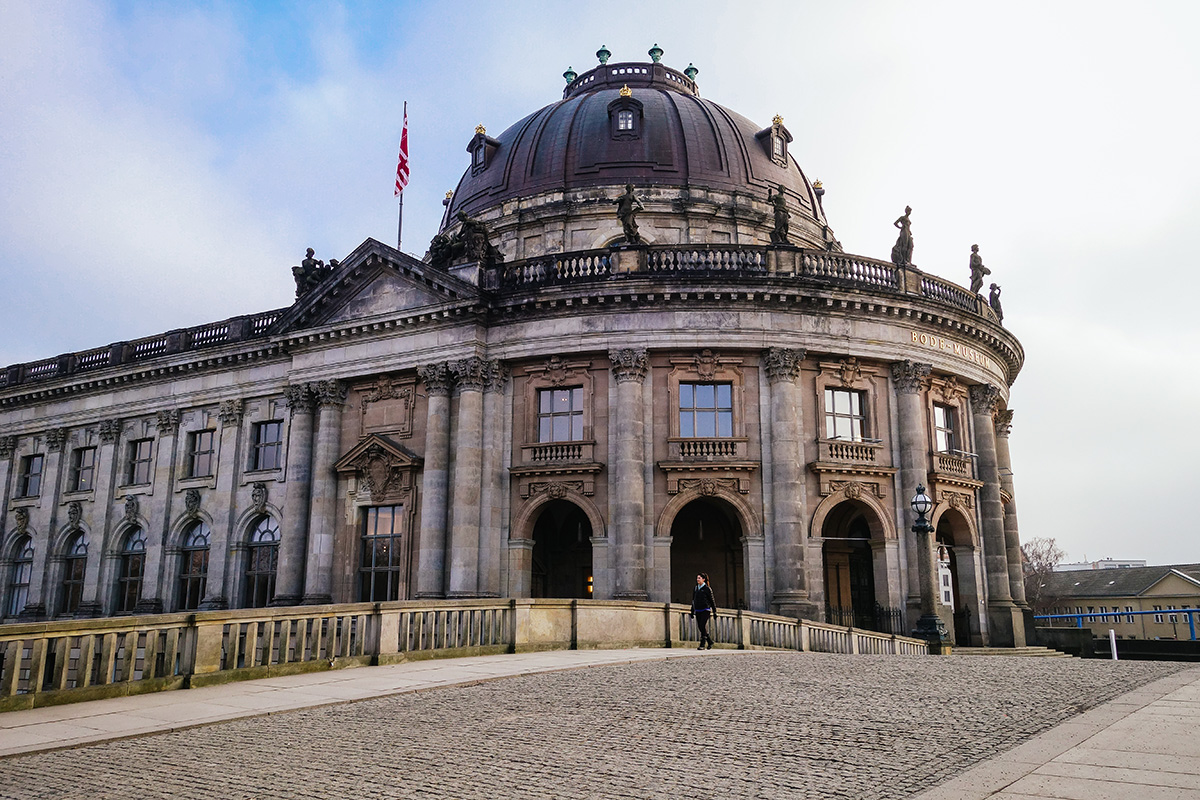 36. Pay your respects at the Soviet War Memorial in Treptower Park.
37. Grab dinner on Streetfood Thursday at Markthalle IV.
38. Learn about the terrifying history of WWII at the Topography of Terror.
39. Stand on the deliberately ordinary parking lot where Hitler committed suicide in the bunker below.
40. Spot some street art (or take a street art tour).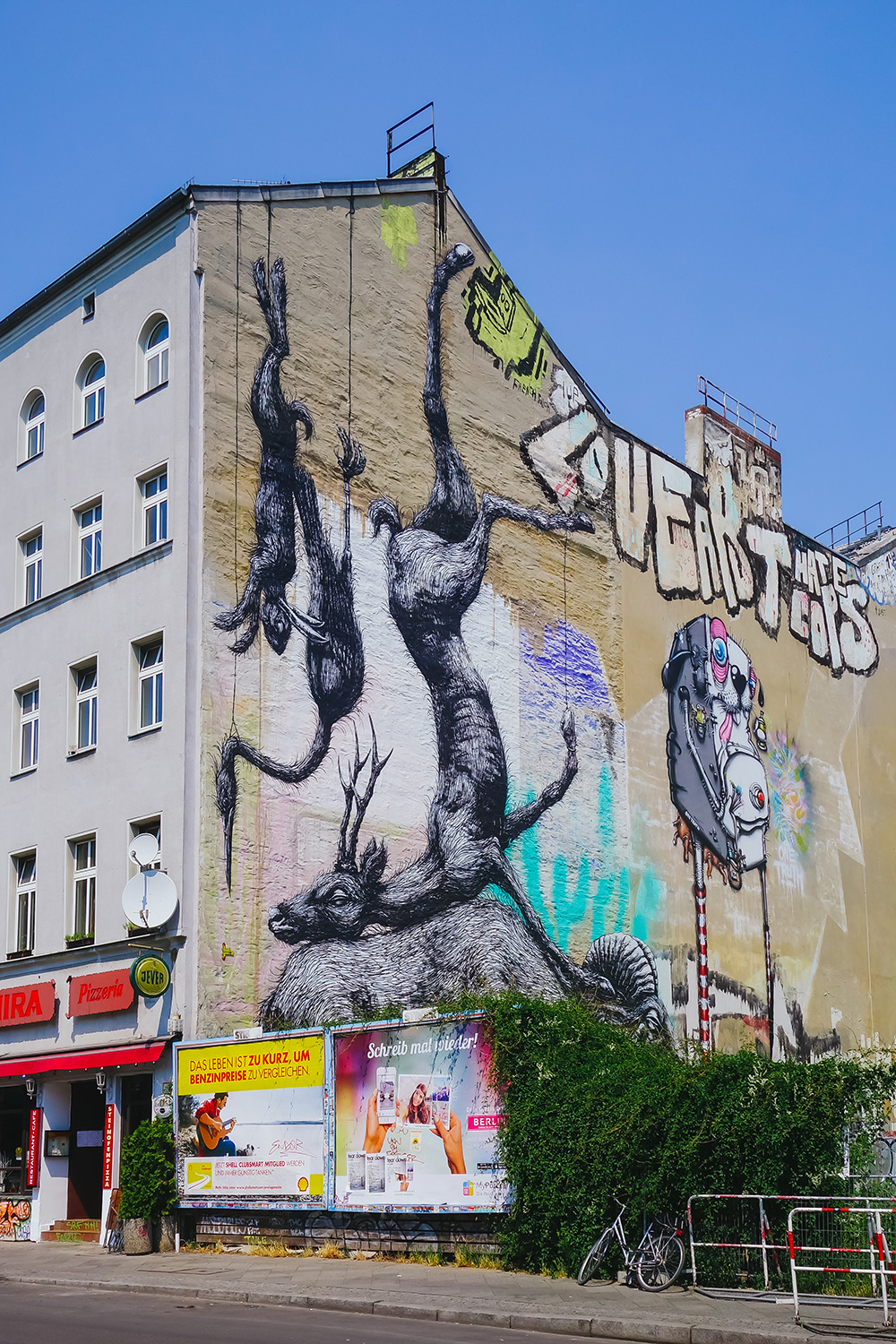 41. Wander around Nikolaiviertel (one of Berlin's oldest neighbourhoods)
42. Eat a Döner Kebab.
43. Go dancing at the old Clärchen's Ballhaus.
44. Rave in a Teledisko (a phone booth disco), at the world's smallest party at RAW.
45. Swim in the Badeschiff.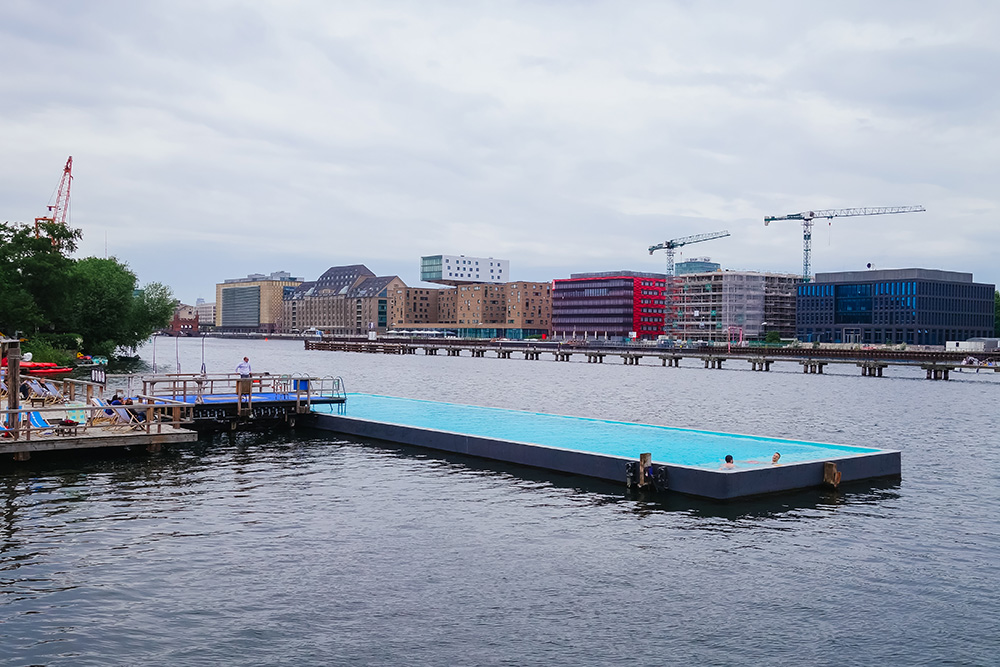 46. Imagine the devastation of WWII at the ruinous Kaiser Wilhelm Memorial Church.
47. Pay what you think your glass of wine was worth at Weinerei.
48. Take a cruise on the River Spree.
49. Have a drink at Urban Spree in Friedrichshain.
50. Take a day trip to Potsdam.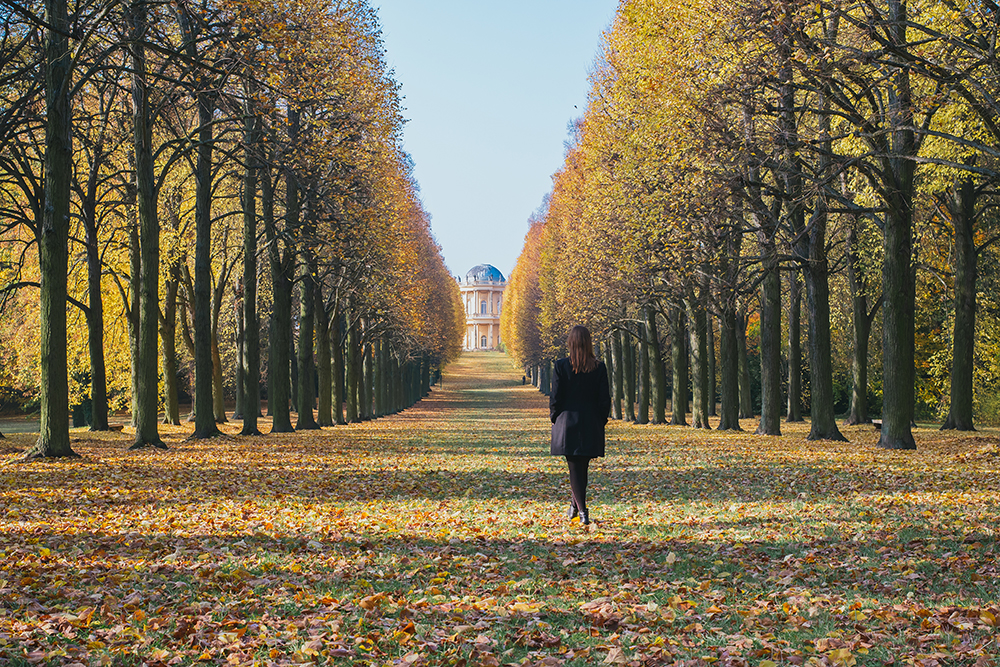 51. Join in one of the many street parades like Karneval der Kulturen.
52. Take a tour of Berlin's subterranean bunkers and tunnels with Berliner Unterwelten.
53. Eat dinner in pitch black at the Unsicht-Bar.
54. Pay more for a bottle of water than a bottle of beer.
55. Feel a sense of disorientation at the Memorial to the Murdered Jews of Europe.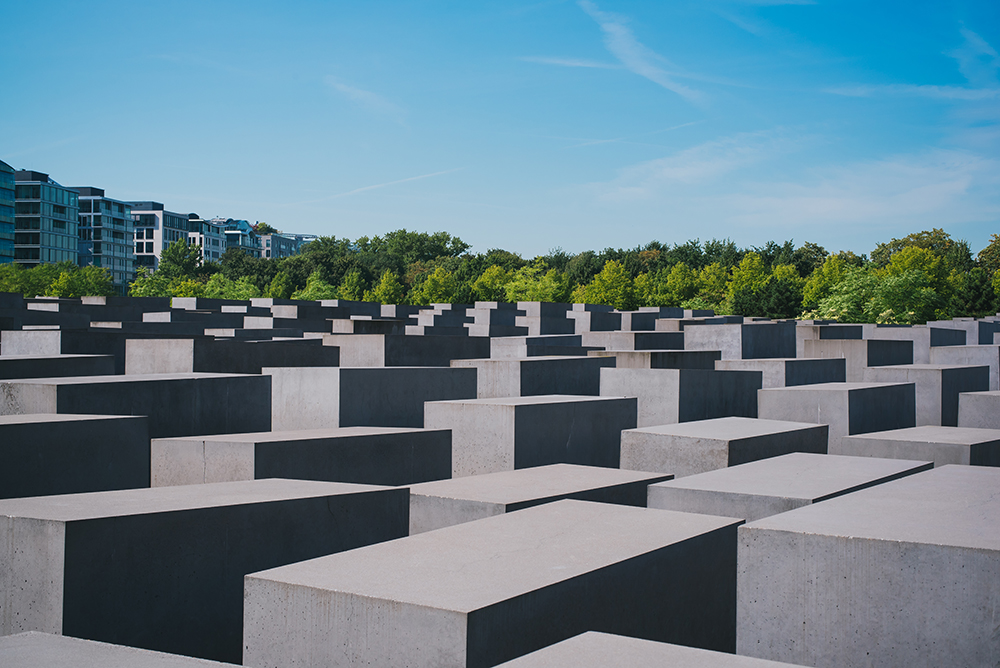 56. Try your hand at urban gardening at Prinzessinnengarten.
57. Go wild on May Day in Kreuzberg.
58. Eat at Bite Club, Berlin's trademark street food party.
59. Visit Arthouse Tacheles in Mitte, an old department store turned Nazi prison turned artist commune.
60. Eat Currywurst.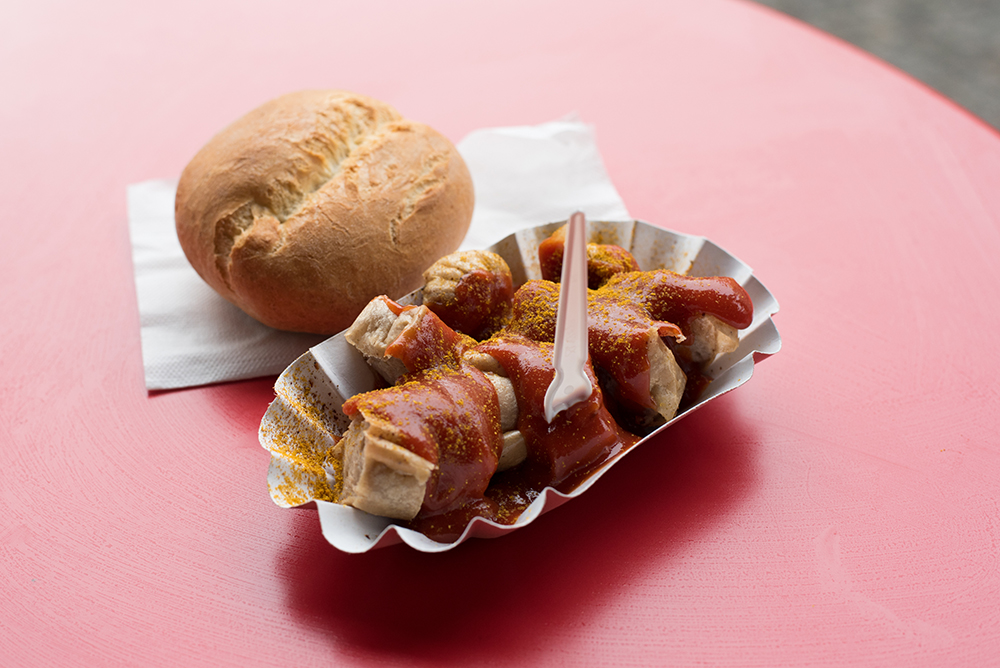 61. Take a day trip to Sachsenhausen Concentration Camp in Berlin's north.
62. Watch the sunset over a drink at Klunkerkranich.
63. Find the graves of the Brothers Grimm.
64. Learn about the history of Berlin at The Story of Berlin museum.
65. Swim in one of the many lakes just outside of Berlin in the summer.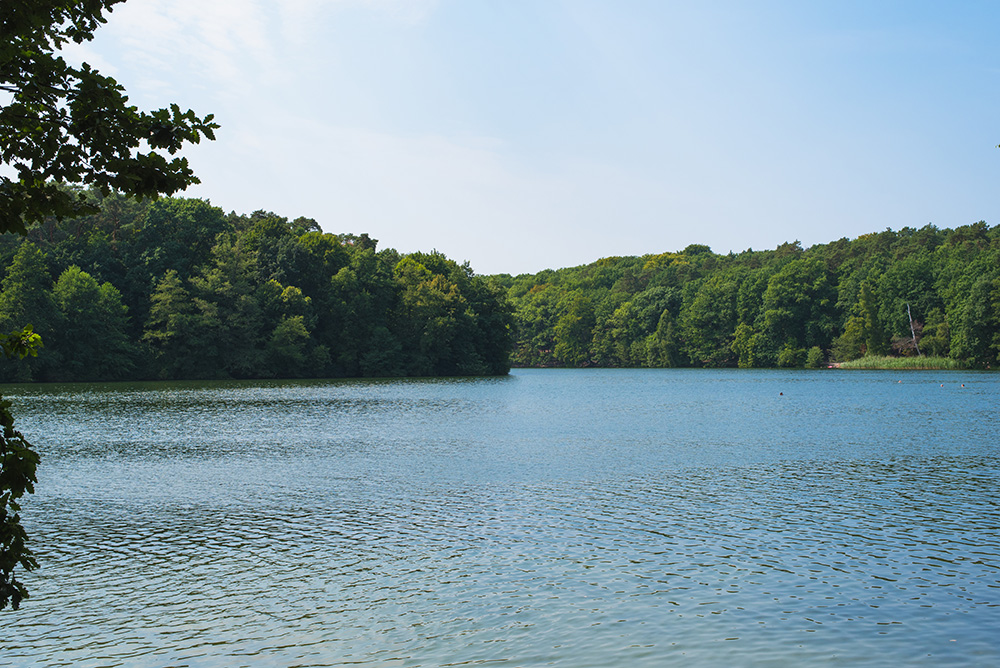 66. Pretend you're royalty in Charlottenburg Palace.
67. Go shopping at the Turkish Market at Maybachufer in Kreuzberg.
68. Soak in some German history at the Deutsches Historisches Museum.
69. Visit Peacock Island.
70. Have a drink at one of the many canal bars.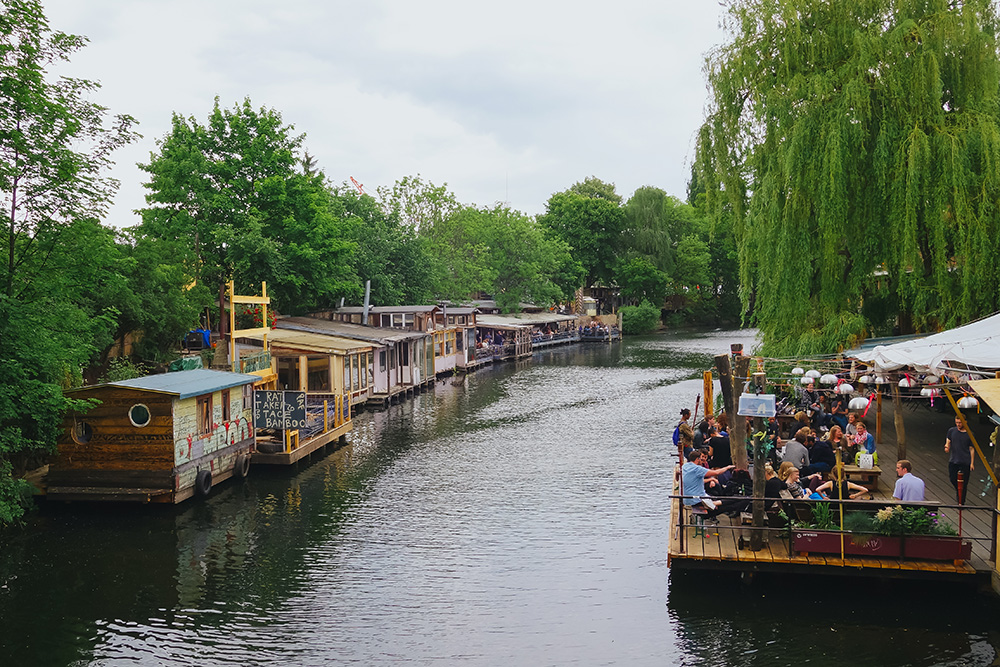 71. Explore Teufelsberg, the abandoned CIA spy station.
72. Shop your heart out at KaDeWe, Europe's largest department store.
73. Party until the sunrise.
74. Go to the ballet at the Deutsche Oper.
75. Explore one of the city's underground nuclear bunkers.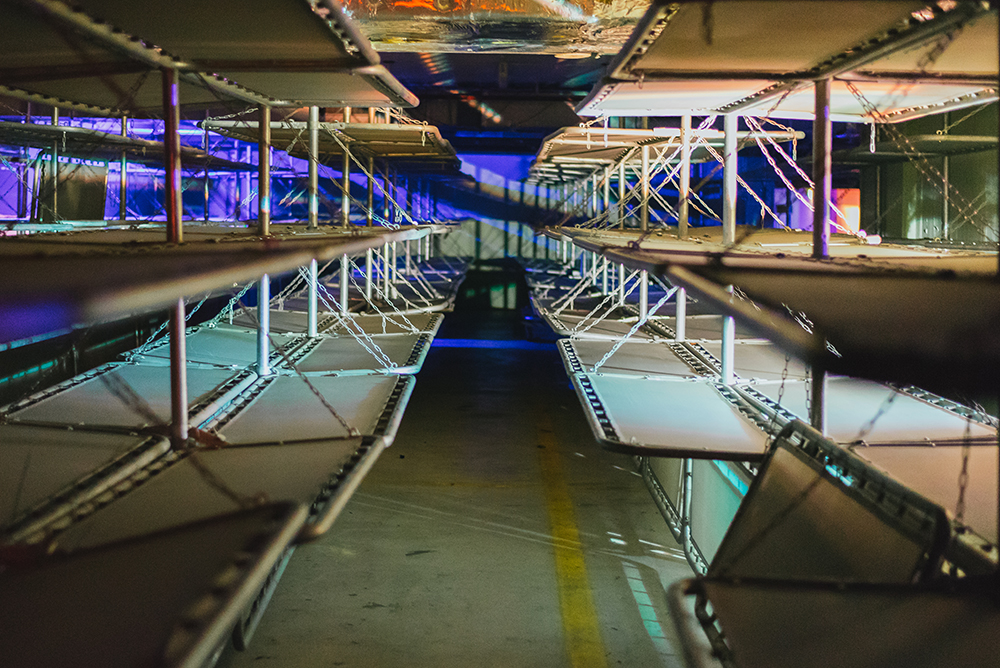 76. Transport yourself to Thailand in Thai Park.
77. Have a picnic in Tiergarten.
78. Go crazy on NYE with fireworks.
79. See why Germany does Christmas best at the city's many Christmas markets.
80. Visit the Gedenkstätte Berliner Mauer (Berlin Wall Memorial)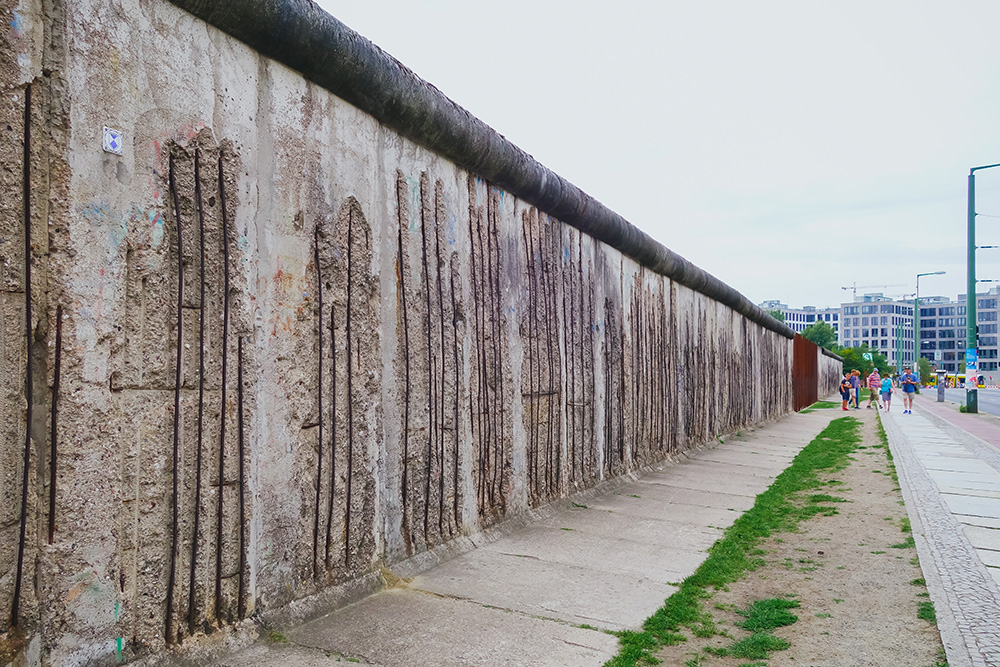 81. Stroll down the grand, GDR-era boulevard of Karl Marx Allee.
82. Celebrate white asparagus during Spargelzeit.
83. See a movie at an open-air cinema in summer.
84. Cross through Checkpoint Charlie.
85. Chill out on the runway of an abandoned airport at Tempelhof.
86. Play ping pong in basically any park around the city.
87. Wear black.
88. Climb Berlin's highest point at Arkenberge.
89. Visit the Stasi Museum.
90. Go hiking in the Grunewald forest.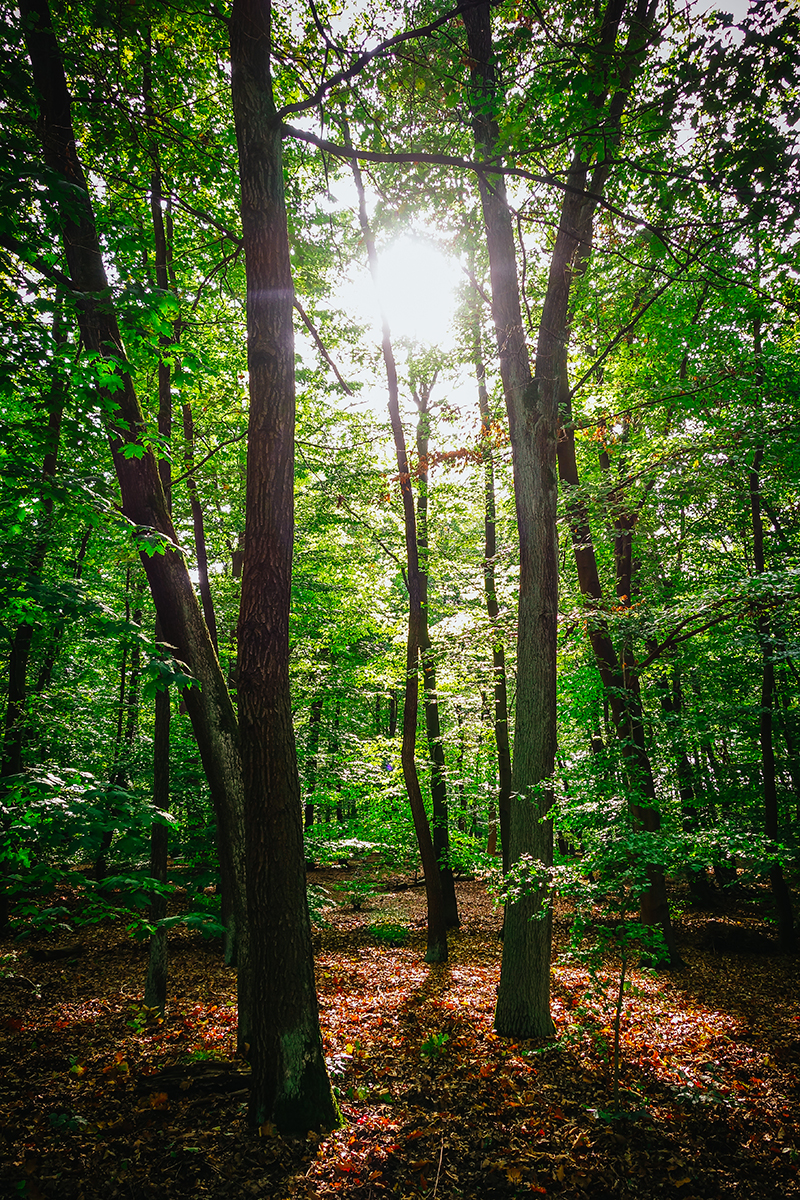 91. Pretend you're in paradise at Tropical Island.
92. Eat wurst (German sausage).
93. Take a U-Bahn Tunnel Tour.
94. See the green fairy at the Absinthe Depot.
95. Admire the beautiful, golden Neue Synagogue.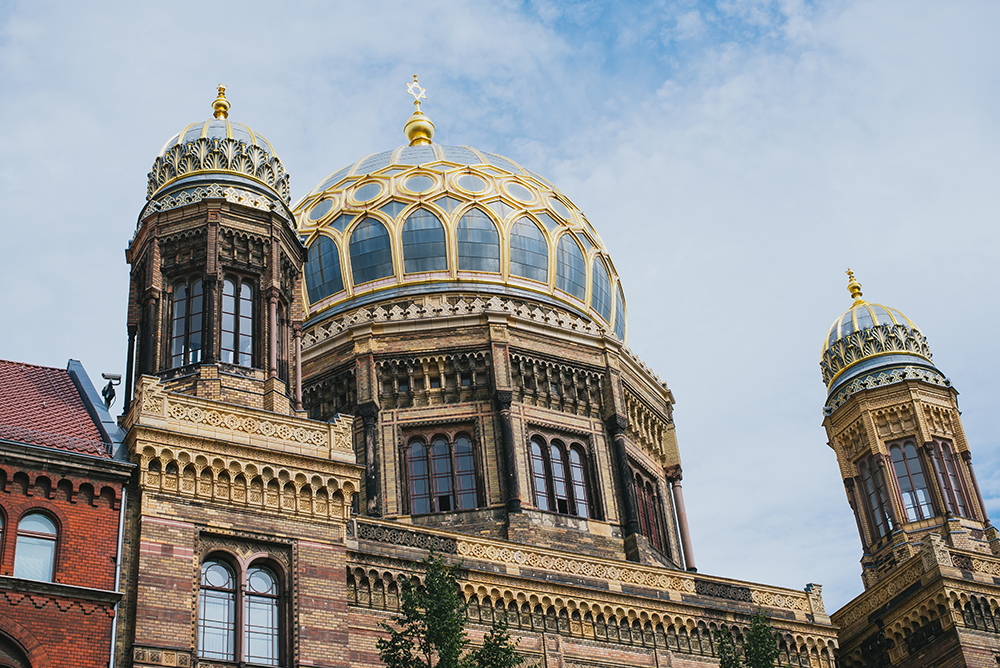 96. Visit the galleries and restaurants in the site of Berlin's oldest Jewish girls' school in Mitte.
97. Pat some cats over coffee at Pee Pees Katzencafe.
98. Admire the beautiful architecture at Gendarmenmarkt.
99. Climb the Victory Column.
100. Check out the interesting art installations at the Jewish Museum.
101. Eat a burger at a converted railway toilet block at Burgermeister.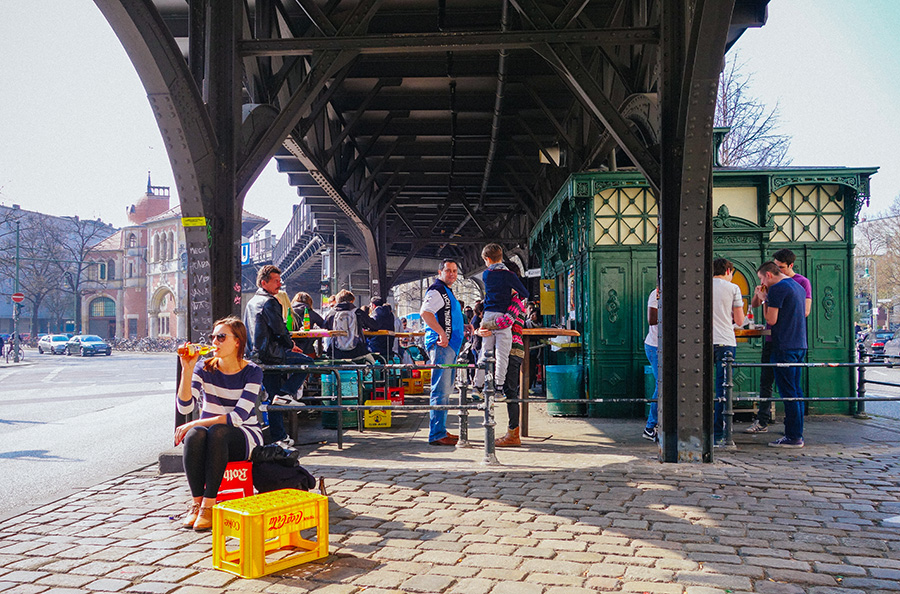 For more Berlin travel inspiration, you might like:
♥ The Best of Berlin in 48 Hours
♥ Berlin Neighbourhood Guide: Mitte
♥ Where to Find Berlin's Best Street Art
♥ Find lots more in the Berlin archive!
Have you been to Berlin? What are some things that you recommend to do? Share them in the comments below!