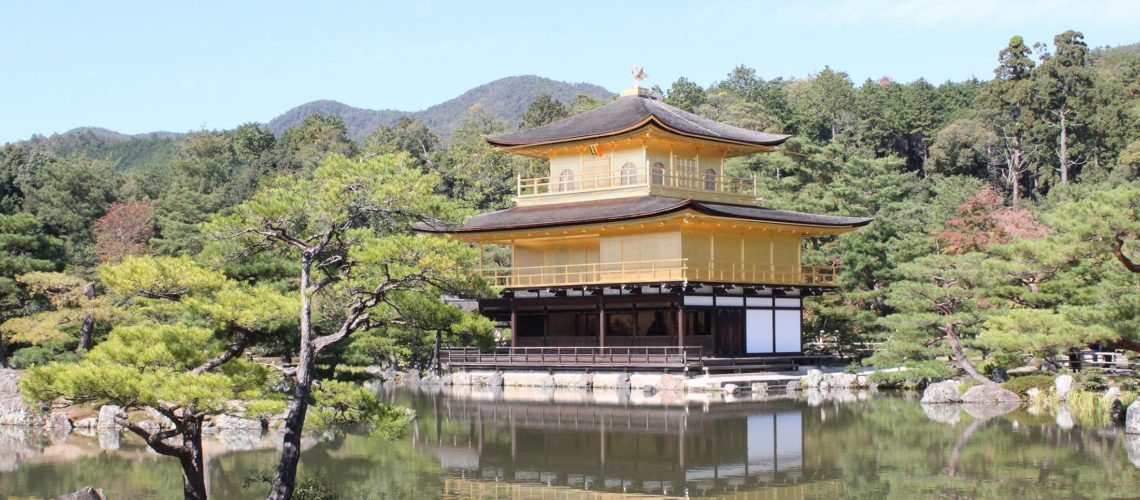 Kyoto is quite possibly the antithesis of Tokyo. While Tokyo is hectic and chaotic, Kyoto's charm lies in its subtlety and serenity. Tokyo immediately stimulates with its bright, flashing neon signs and blasting J-pop on repeat, whereas Kyoto gently tantalises visitors with its omnipresent traditions and customs, and endless Buddhist temples and Shinto shrines to explore. Kyoto is a layered city, enigmatic and refined, which will have you more intrigued the longer you stay. Here are 10 things to do in Kyoto:
Get lost on the temple trail
With over 1600 Buddhist temples located in Kyoto alone, it can often be difficult for visitors to know where to even begin on the temple trail. As a starting point, marvel at the exquisiteness of the Golden Pavilion (Kinkaku-ji), and then scratch your head and wonder why the Silver Pavilion (Ginkaku-ji) is called as such when there's not a sliver of silver on it. Take in the view from the impressive wooden veranda outside the main hall of Kiyomizu-dera, and then catch a glimpse of the 1001 human-sized statues of Kannon, the goddess of mercy, in Sanjusangendo.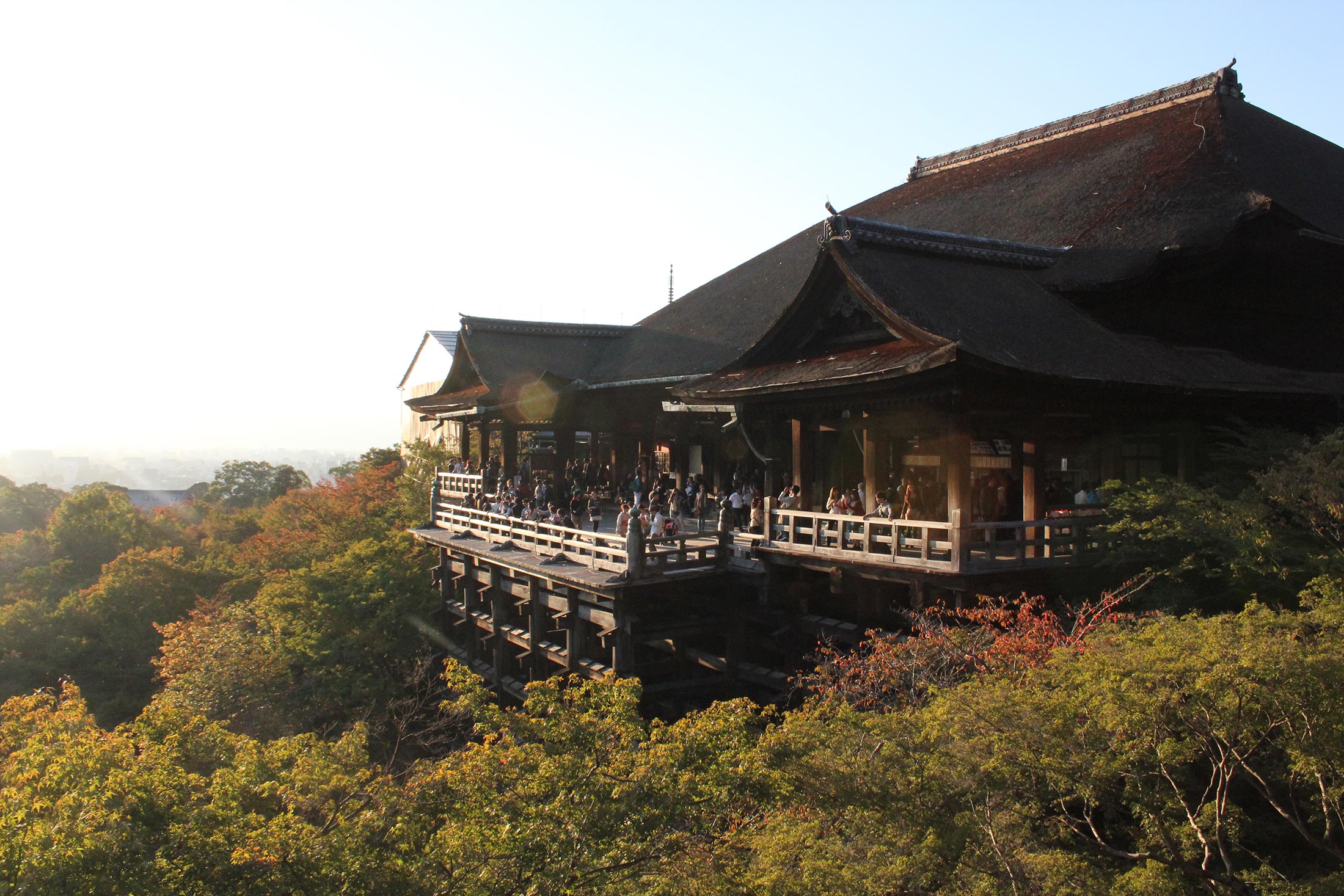 Feast in Kyoto's kitchen
The Nishiki Market has been operating for several centuries and it's where many locals come to stock their pantries. Although there is less of the franticness of the Tokyo Fish Market, Nishiki is exactly as a food market should be: vibrant and jam-packed with all types of delicacies, gastronomic delights and a lingering waft of aromas to awaken the senses. Once you've perused the culinary offerings, head to Aritsugu, a Japanese knife store founded by one of the oldest knife makers in Japan. Here, you can learn all about the art of knives and even purchase one with your name engraved on it!
Follow the never-ending torii gates
The Fushimi Inari Shrine is famous for the thousands of bright orange torii gates that line the walking trails which weave through Mount Inari. Inari is the god of rice and the patron of merchants, and each torii gate has been donated by a business seeking prosperity for the future. Sunrays reflect off the gates and cast an enchanting glow over the path; it's akin to walking though an magical labyrinth, and you'll never quite know when the gates will end. The walk up to the lookout point takes approximately two hours, but you are suitably rewarded with a stunning view of Kyoto city at the top.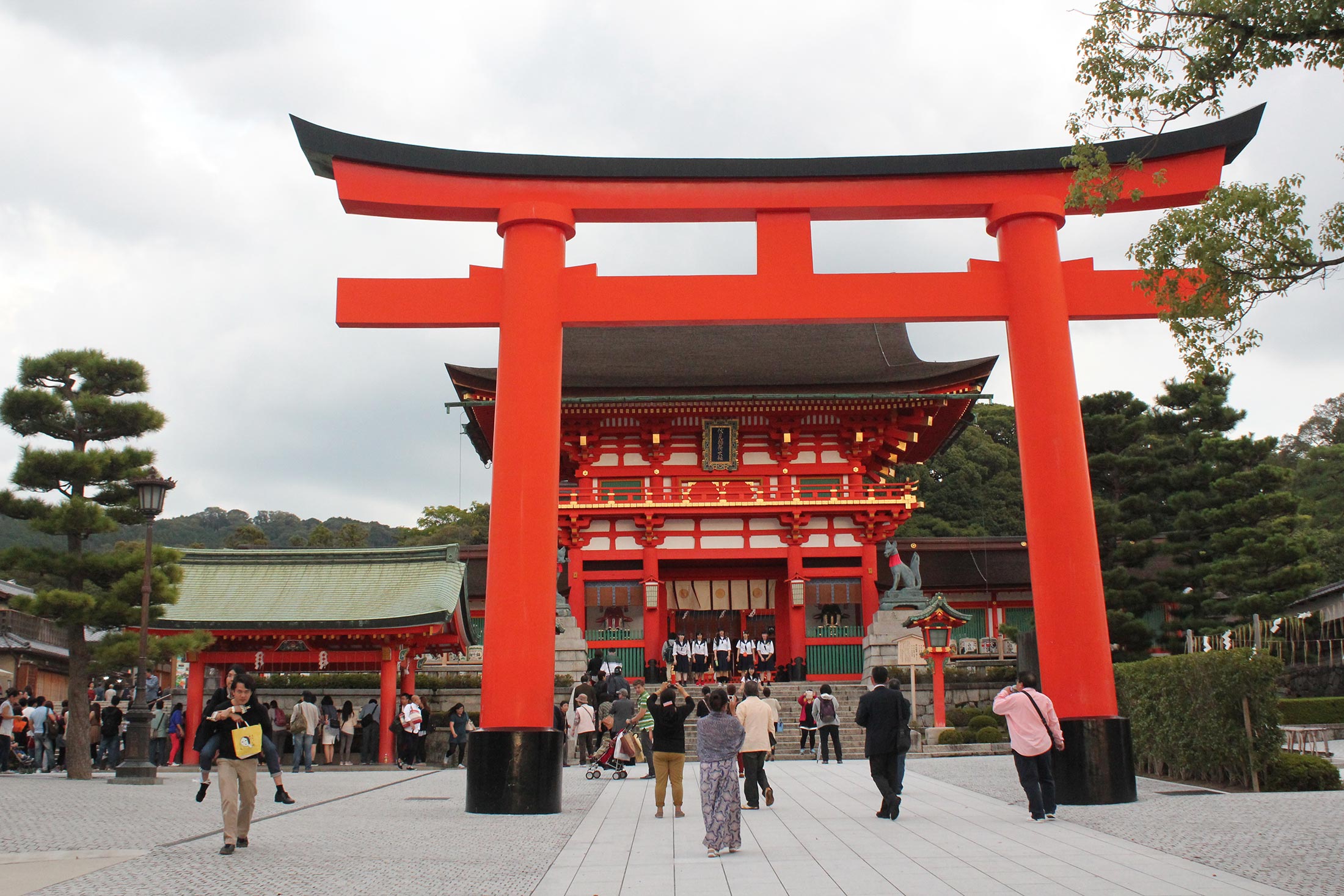 Combine meditation and meandering
The Philosopher's Walk is a picturesque pathway that follows along a cherry tree-lined canal, starting near the Silver Pavilion temple. It is named after Nishida Kitaro, an influential Japanese philosopher, who used to practise meditation while he walked along this path to Kyoto University where he worked as a professor. The walk is especially beautiful during hanami, or cherry blossom viewing, when trees burst into colour. Although temples, restaurants and shops are found along the path, it is still a peaceful pocket of zen for those deep in contemplation.

Soak it up in an onsen
The quaint rural town of Kurama is approximately an hour away from Kyoto, and it is most famous for its traditional onsen, or Japanese hot springs. For some ultimate rest and relaxation, make the short trip to indulge in a hot outdoor spa with the beauty of nature surrounding you. If you happen to be in Kyoto on 22 October, make sure to attend the Kurama Fire Festival, renowned to be one of Japan's most eccentric festivals on the calendar.
Fit in a round of geisha-spotting
With their powdered white skin, ruby red lips and Mona Lisa-esque smiles, it's little wonder that geishas remain fascinating for so many, and catching a glimpse of the ever-enigmatic geisha is on the top of many visitors' bucket lists. In Kyoto, geishas are actually called geiko and apprentices are called maiko. To increase your chances of a sighting, head straight to Gion, Kyoto's preeminent geisha district, which still has many traditional tea houses, or ochaya, where geiko and maiko entertain guests. If the stars have aligned in your favour, you may be able to spot geiko and maiko as they move between banquet appointments.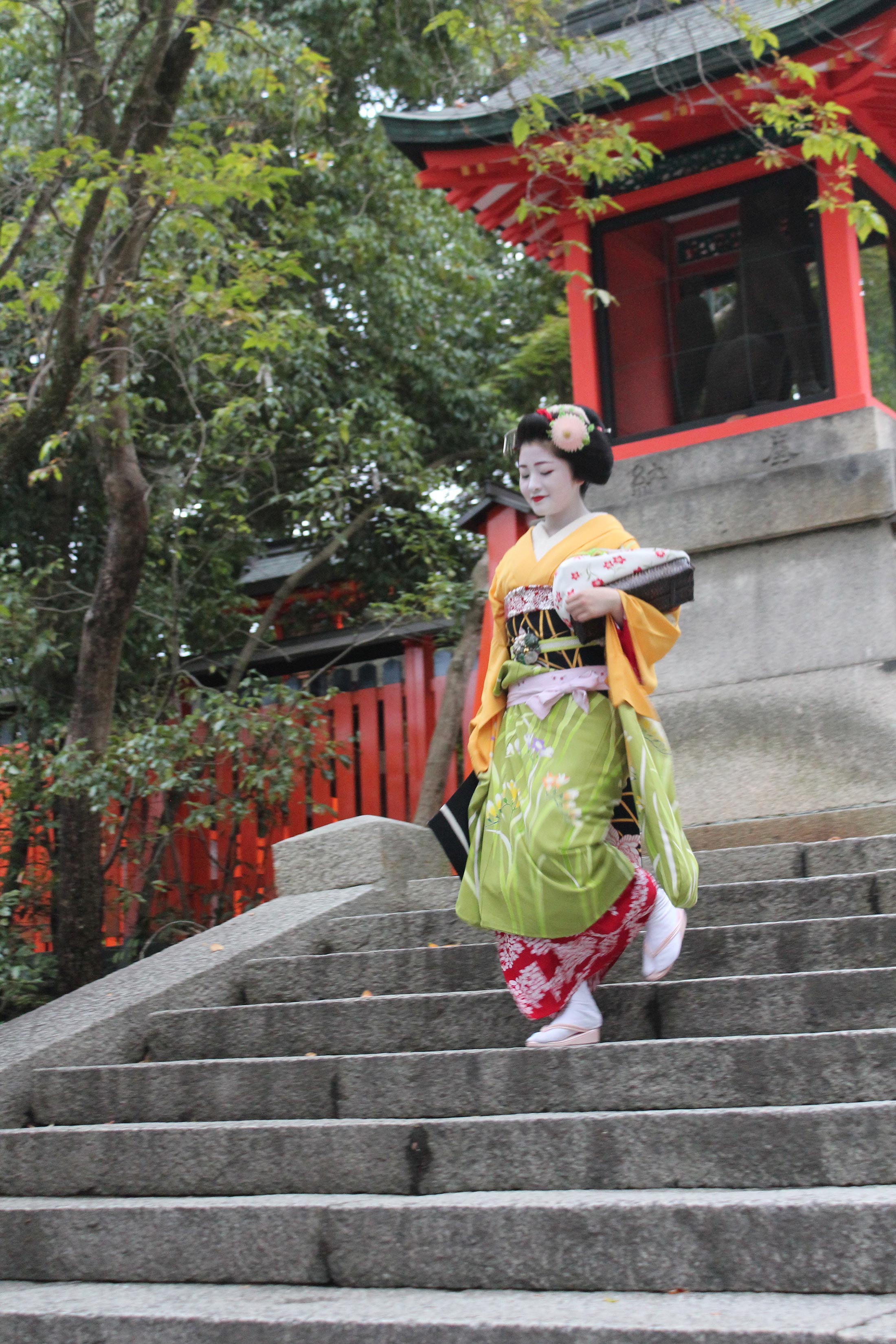 Wander down Kyoto's most famous alleyway
Pontocho is a long and narrow passage that runs parallel to the Kamogawa river. By day, it passes as a regular alleyway; however, Pontocho comes alive at night when it is lit up by the dim glow of hanging lanterns outside the plentiful restaurants, bars and tea houses that line the intimate strip – it is also another prime geisha-spotting area. Dining options range from the cheap and cheerful to the more lavish and exclusive affairs, and you can also find kawadoko, or riverside dining, here during the summertime.
Get a sense of old-school Kyoto
The Higashiyama District is a well-preserved historic district located in the eastern part of Kyoto, and the stone-paved streets are lined with traditional dark wooden buildings, tea houses and merchant shops selling crafts and other specialties. This is the perfect place to have a leisurely stroll and experience the Kyoto of yesteryear, particularly around the charming Ninen-zaka and Sannen-zaka lanes.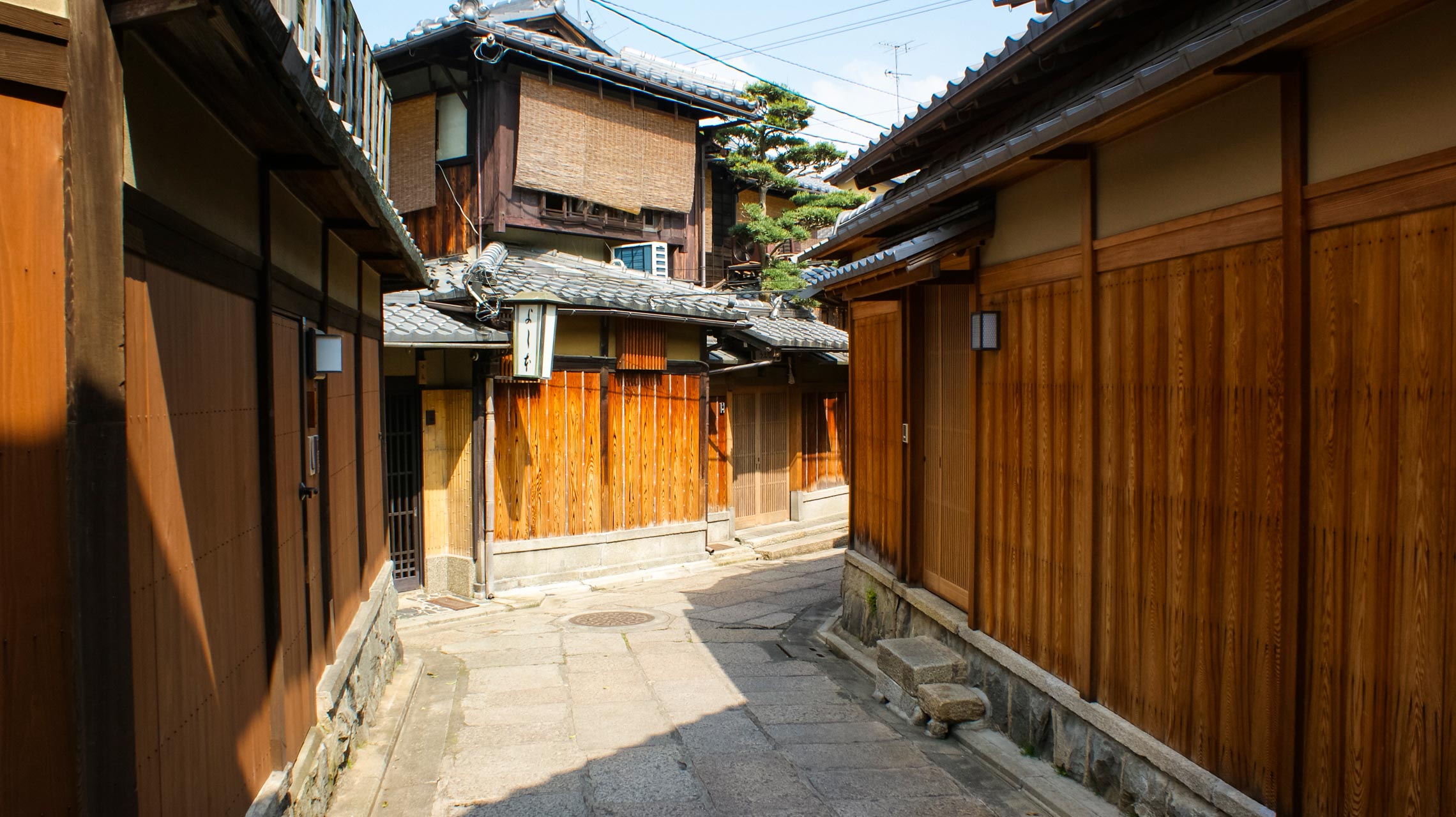 Find out how an Emperor lives
Kyoto was the former Imperial capital of Japan, and the Kyoto Imperial Palace was the residence of the Emperor of Japan before the capital was moved to Tokyo. Like many of Tokyo's palaces and castles, the Kyoto Imperial Palace had been destroyed by fire and rebuilt on many occasions and the last reconstruction was in 1855. Today, the palace grounds and gardens are open to the general public.
Discover your crouching tiger, hidden dragon
Only 30 minutes away from Kyoto is the spectacularly beautiful riverside region of Arayshiama, particularly stunning in the autumn and spring seasons when there is an explosion of vibrant reds, oranges and greens that fill the mountainous landscape. There is no shortage of things to do here: catch a scenic boat ride down the picturesque river, visit the myriad temples, and acquaint yourself with the free-roaming monkeys in the monkey park. The highlight for many, however, is the famous tall bamboo groves which has a cleared pathway for visitors to walk through – a brief encounter which leaves a lasting impression.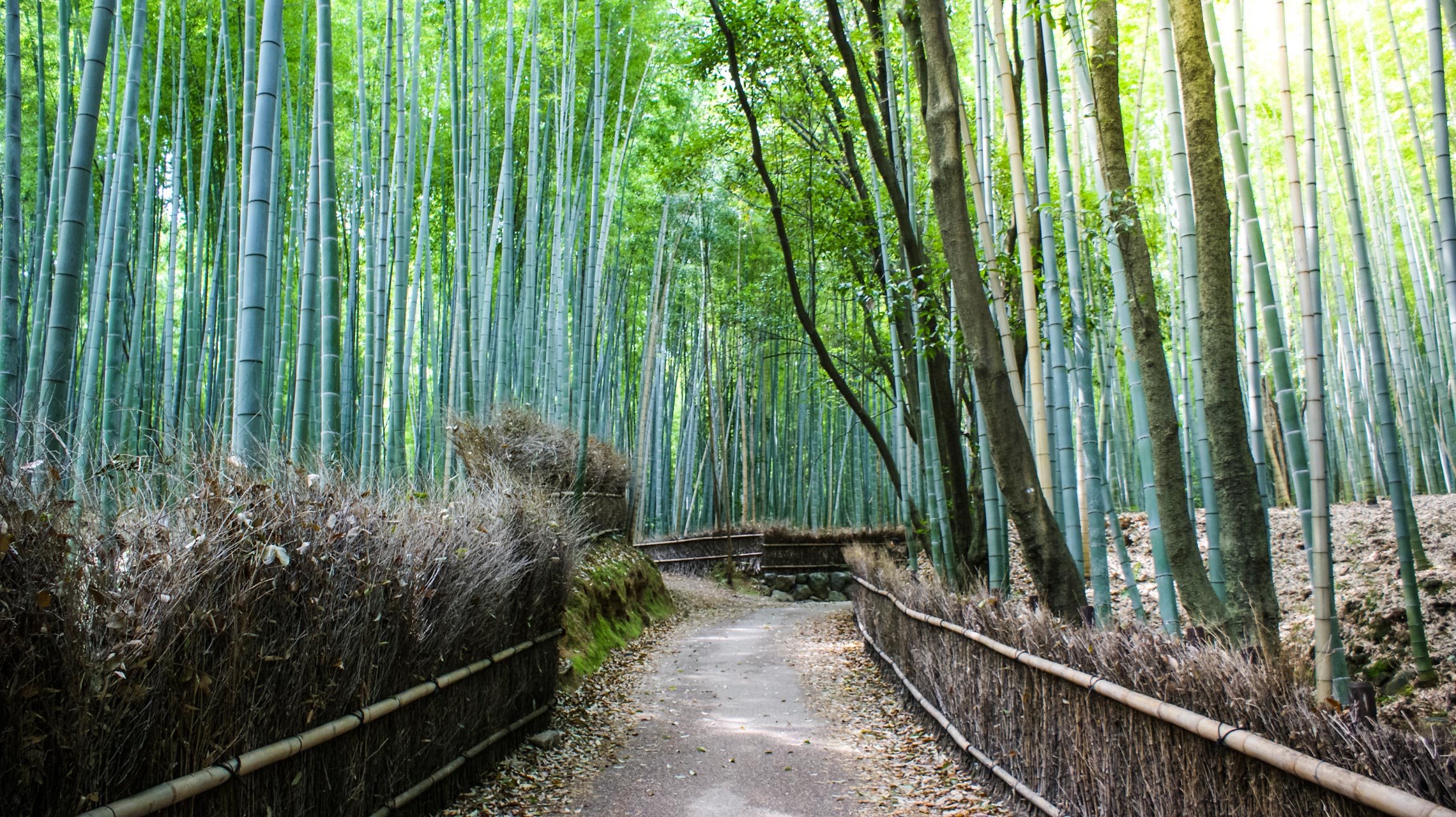 Photography by Camha Pham and Rachel Bale
Interested in Japan? You might like these reads on Tokyo:
Have you been to Kyoto? What were your favourite things to do?