While it's always best to carry around multiple ways to access your money when travelling abroad, a prepaid travel money card like Australia Post's Multi-Currency Cash Passport is hands-down my favourite. I've been using a prepaid travel money card for over three years now – ever since I left Australia to move to Berlin – and I've never looked back. Here's a look at five different occasions where my travel money card saved me and why I've been so relieved I had one in the first place!
When my card was skimmed in Mexico
You've heard about credit card skimming, haven't you? This is where your credit card is swiped with a fraudulent skimming device to steal your bank information, which is stored in the magnetic strip. I had the misfortune of having my travel money card skimmed when I was in Tulum in Mexico and I suspect that it occurred at one of the standalone ATMs along the beach. Shortly after my visit, I got a notification from my bank to say that a purchase for $900 CAD had been attempted with my card and was I aware of this? Ah, no, I wasn't. I don't think I even had more than a couple of hundred dollars loaded onto the card anyway! The bank cancelled the card right away, like normal.
If this had happened to my credit card, I would have been left high and dry for weeks while I waited for a card replacement. Not so convenient when you're travelling. Fortunately, my travel money card came with an additional card at the time of purchase, meaning that I could carry on using the account as normal without being left in the lurch.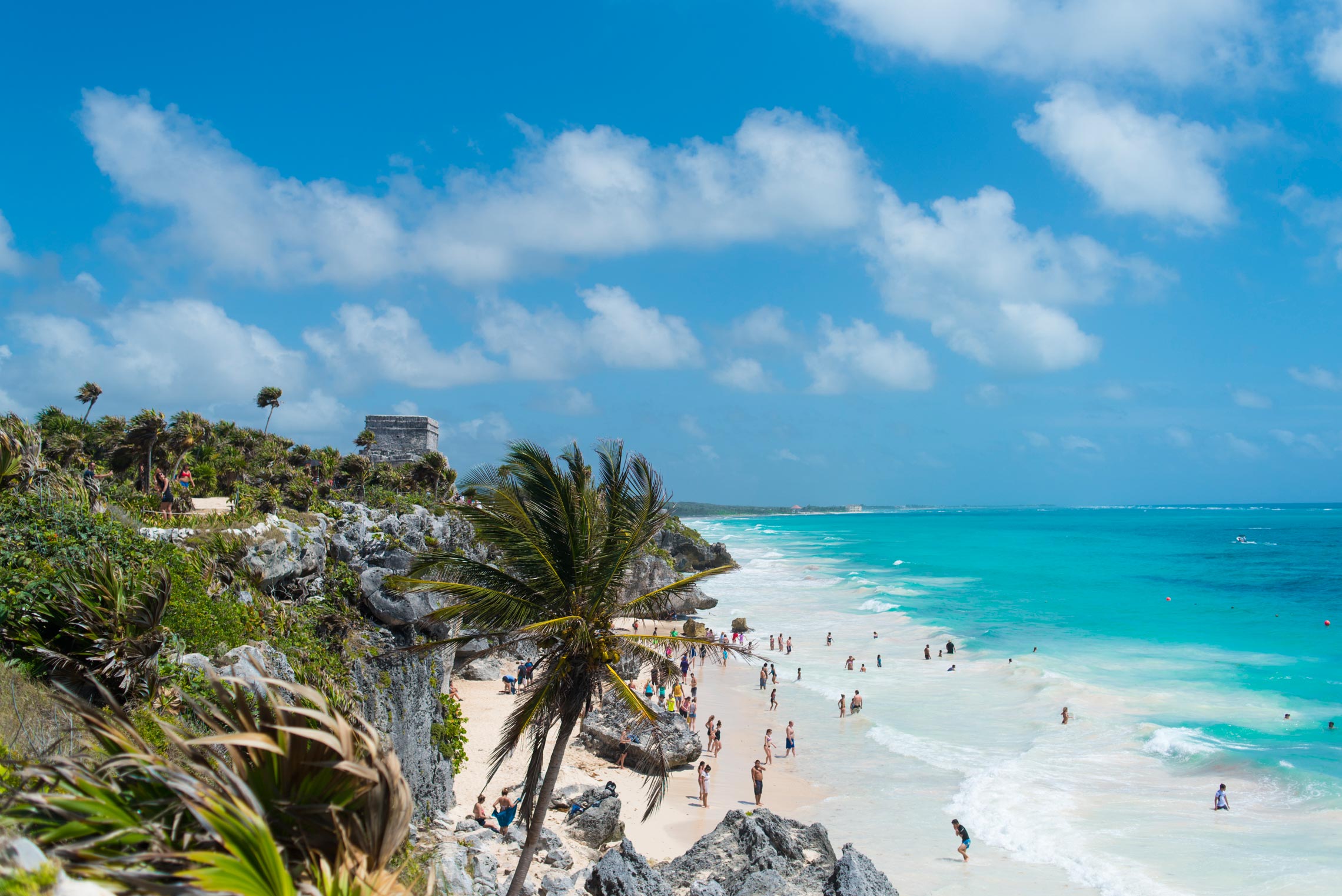 When my German bank card was cancelled
When I was living in Berlin, I obviously had a German bank account and a German bankcard. One morning, in a cloudy, pre-caffeinated daze, my mind went completely blank and I couldn't for the life of me remember my pin number at the ATM. I punched in three incorrect pin numbers and when an indecipherable error message appeared on the screen in German, I headed into the bank to sort it out. The bank teller curtly informed me that incorrectly entering my pin three times in a row had resulted in my card being cancelled for security reasons and that I'd have to wait five working days for a new card and pin to be sent to my address. Thankfully I had my travel money card so I could still access money while I waited for it to all be sorted out.
I locked in a great exchange rate for GBP after Brexit
The handy thing about travel money cards is the ability to lock in a currency exchange rate at the time of loading. This means that you're not at the mercy of fluctuating exchange rates or international transaction fees, so there are no nasty surprises on your bank statement when you get home. Following Brexit and the consequent dive in the GBP's value, I took advantage and immediately loaded up my travel money card, locking in an insanely good rate. I was heading to London in only a couple of short months and was pretty chuffed knowing that by planning ahead and taking advantage of the currency market at the time, I would have a little more spending money!
It helped me stick to a budget
One of the things I love the most about travel money cards is that you're not spending on credit. Before you leave for a trip, you might like to either load as much money on as you think you'll need or you could simply top up as you go. Whatever option you go with, it really helps you to stick to a budget and not over-spend on your travels. When I'm travelling, I like to transfer a set amount onto my travel money card every week and I try and make it last all week. This really helps me be mindful of my spending.
If my Australian debit card wasn't accepted
Because I lived abroad for so long, my credit card from back home in Australia eventually expired (I never got one in Germany). The thing to remember when travelling internationally is that debit cards are not always accepted everywhere. Had I not had a travel money card, which is accepted everywhere that MasterCard is, I could have found myself in a sticky situation.
Find out more about Australia Post's Multi-Currency Cash Passport here and even score yourself a $25 bonus when you load $1,500 AUD or more in foreign currency. Check out the offer here. Visit the Australia Post Travel Essentials page for more information and to find out about a bunch of other handy travel services including mail hold, travel insurance, passport photos and Prepaid TravelSIM®+.
This post was brought to you by Australia Post, but of course, you can always trust that my opinion is my own!