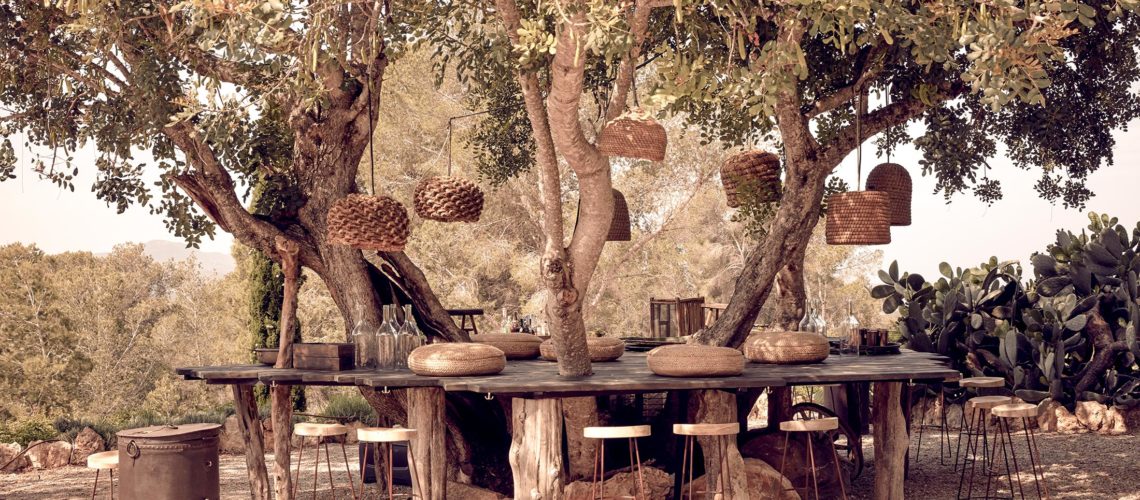 Have you ever wanted to visit a destination simply because of the allure of a specific hotel? I have. Admittedly, I'd never been too interested in visiting Ibiza (all night raves just aren't really my thing), but when I read about the opening of La Granja, a new Design Hotels™ Project, Ibiza suddenly and strongly blipped onto my radar. I'm now absolutely itching to go to explore the island's alternate side.
La Granja is no ordinary hotel, you see. It's an exclusive Design Hotels™ Project and a members-only retreat. One-time access to the property is available or, for unlimited access, guests can apply to join the Design Hotels™ member community.
This centuries-old farmstead is set amongst the island's under-explored pastoral heartland, far from the party scene and tucked away amongst 10 hectares of secluded, biodynamic farmland and citrus groves — the true heart of Ibiza. This off-the-radar retreat is geared towards international creatives and free-spirited locals eager to come together to engage in projects that celebrate art, music, spirituality and agriculture. You won't find any crowded beaches or all-night raves nearby. No, here it's all about going back to basics with a pared-back, rural simplicity.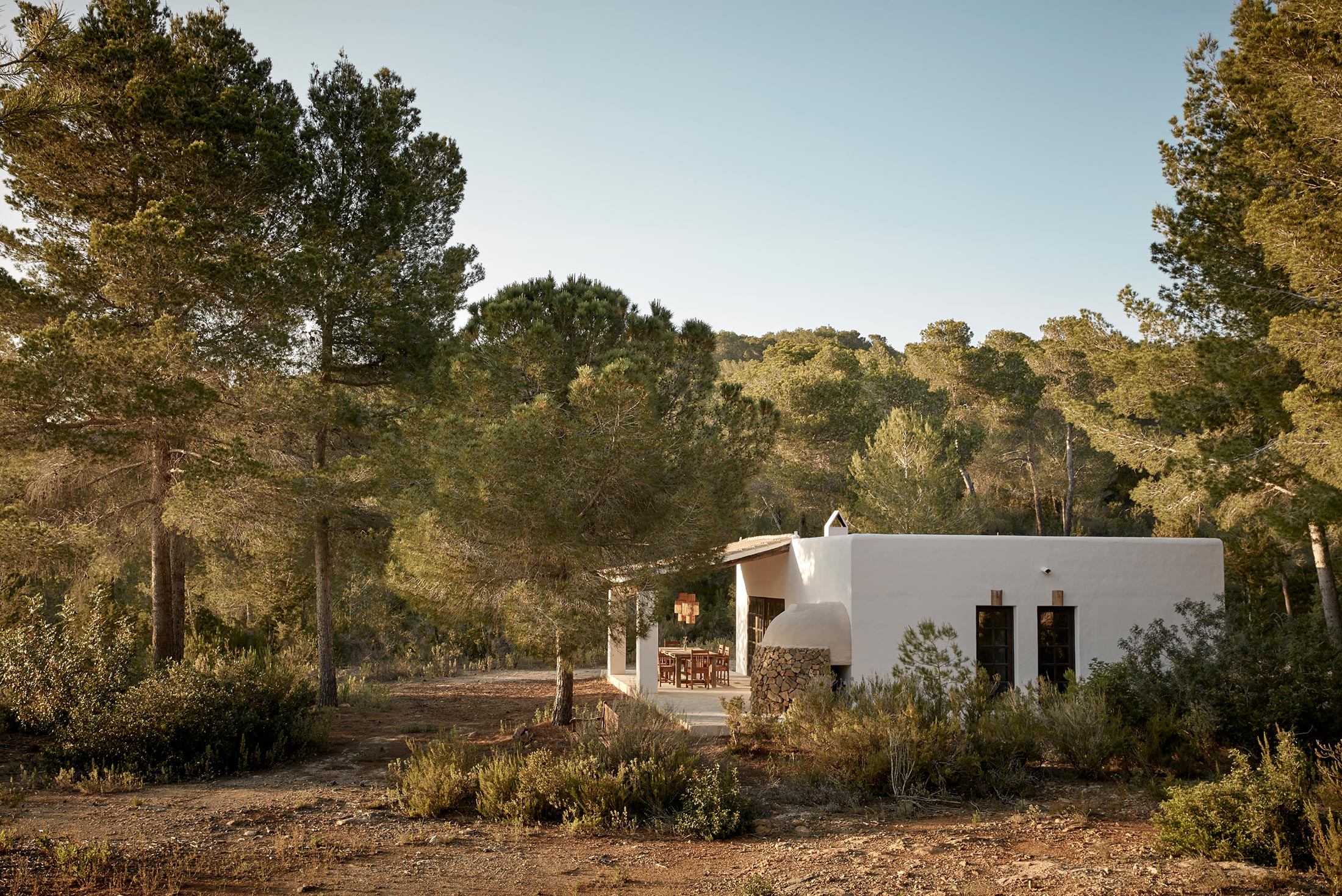 The farmhouse is characterised by classic Iberian architecture with Moorish influences; think arched walls, dark, wood-beamed ceilings and doors accented by hammered iron doorknobs and fixtures. Each individual guest room (9 within the farmhouse as well as one separate two-bedroom guesthouse) is decorated with a luxurious mix of burnt wood, brushed and oiled ash, stone and slate — a rustic contrast to Ibiza's archetypal whitewashed villas. Some rooms have fireplaces and private terraces or gardens overlooking the farm, while others have 360-degree views of the island.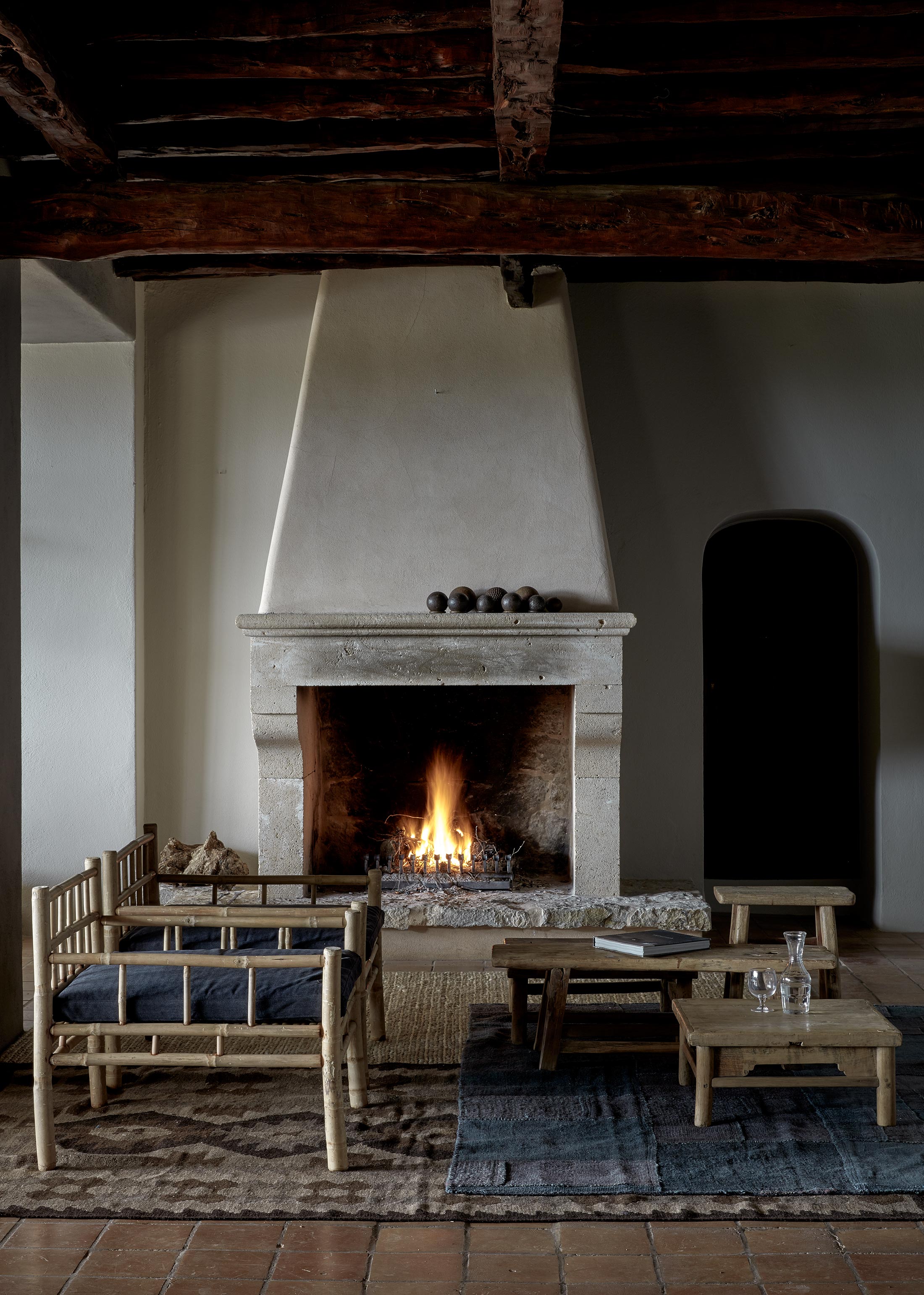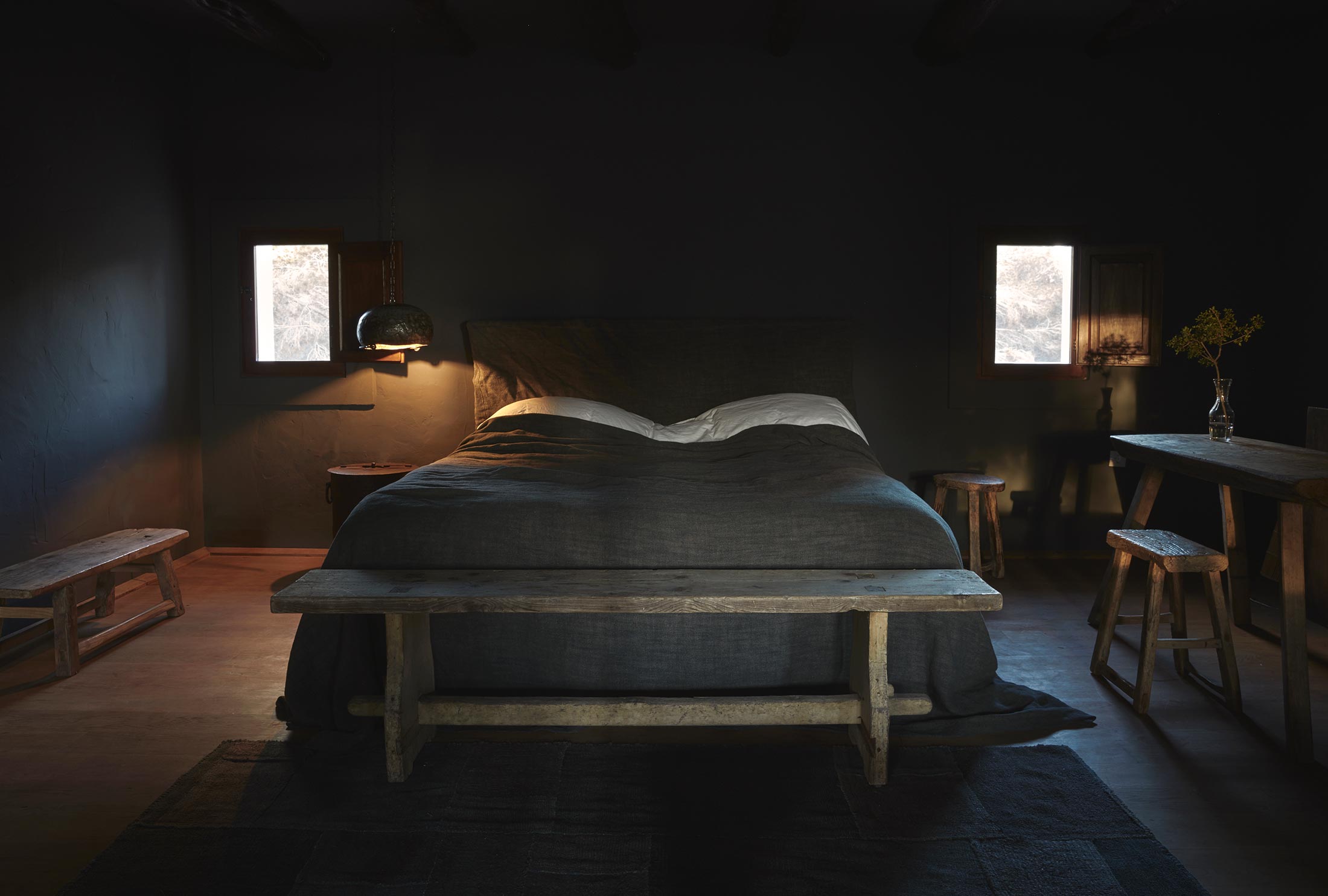 Thanks to its return-to-the-land philosophy, La Granja, meaning 'the farm', is headed up by master farmer, Andy Szymanowicz (often accompanied by resident pig Coco), who oversees the many communal farming projects and workshops and tends to the 30 assorted varieties of fruits and vegetables growing on site.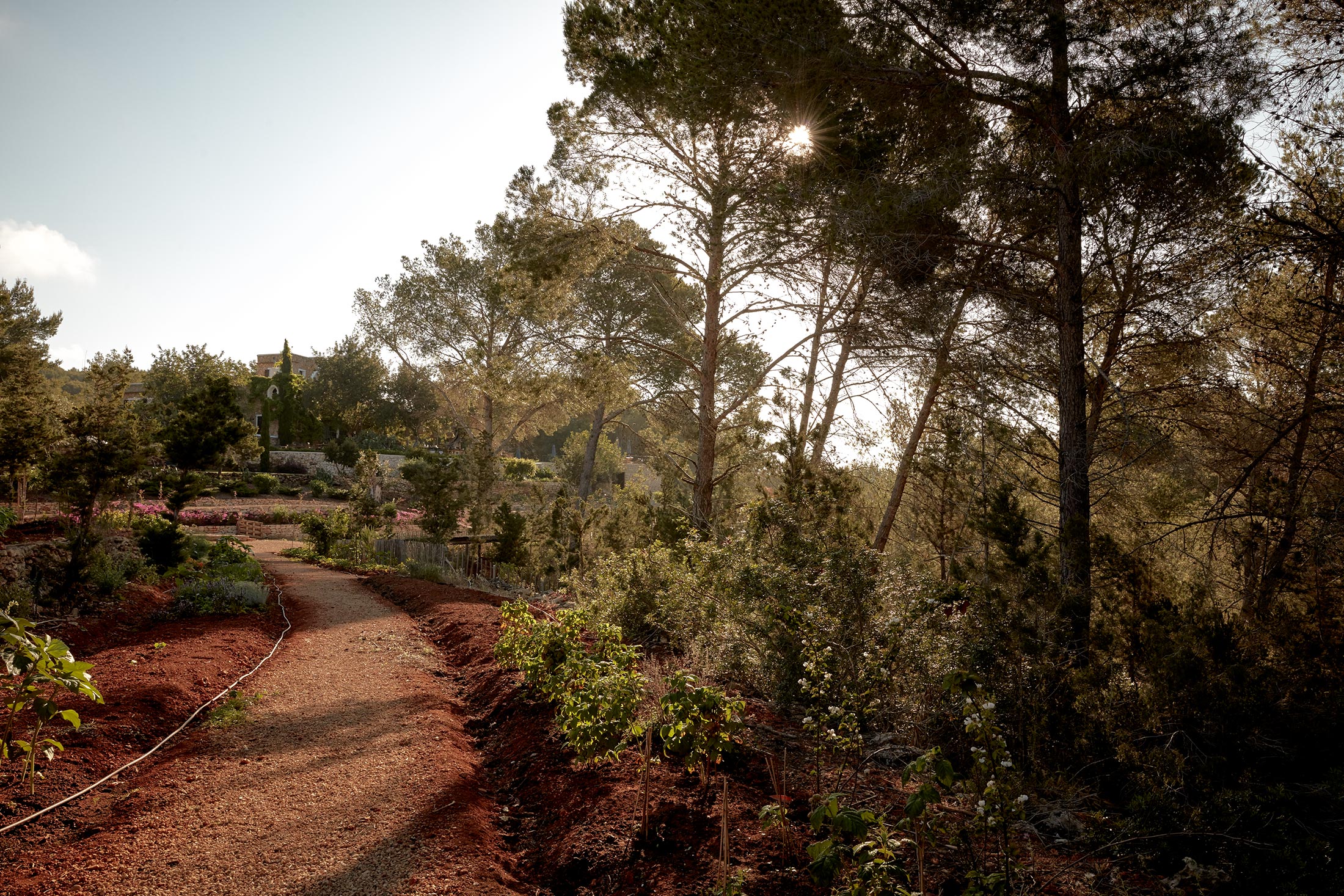 A pervading sense of community governs here whereby guests connect with one another through an enlightened communal program that fosters a sense of togetherness. From farm-to-table workshops, to sunset mezcal rituals, from yoga classes to group meditation, the wide and varied program here helps guests contemplate their connection to one another and their environment. There are collaborative spaces aplenty for kindred spirits to come together and private nooks for thoughtful, solitary contemplation. Does this sound like the most ideal place to unwind or what? Sign me right up.
Images courtesy of Design Hotels™
Find out more about La Granja, a Design Hotels™ Project and sign up to become a community member on the Design Hotels™ website.
Read more about some other favourite Design Hotels™ properties on The Department of Wandering here:
♥ Beachside Chic at the Papaya Playa Project in Tulum
♥ A Room with a Killer View: Checking in to the Park Hotel Tokyo
♥ Dropping Anchor at Hamburg's 25Hours Hotel Hafencity
Have you been to Ibiza?