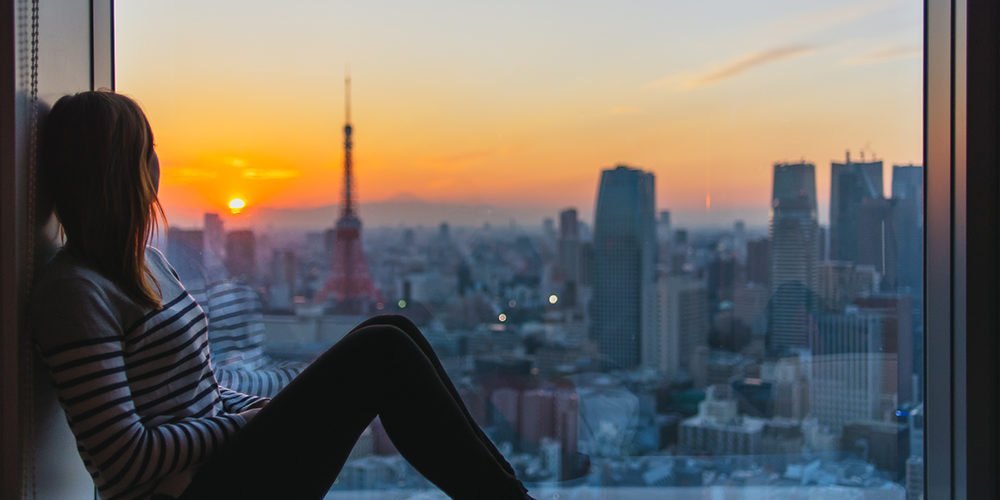 Booking a hotel in Tokyo can be overwhelming. There are literally thousands of accommodation options to choose from with many of them on the more expensive side! When I began to search for accommodation for my upcoming trip, there were a few non-negotiables. Firstly, I wanted to stay in a hip hotel with a focus on design (surprise, surprise). Secondly, the hotel needed to be well-located to make it easy to get around. And lastly, it needed to be affordable (by Tokyo standards at least); I needed some spare yen for all that food I had come for! When I came across the Park Hotel Tokyo through the Design Hotels website during my scouting, it ticked all the right boxes and before I knew it, it became our base in Tokyo for most of our stay.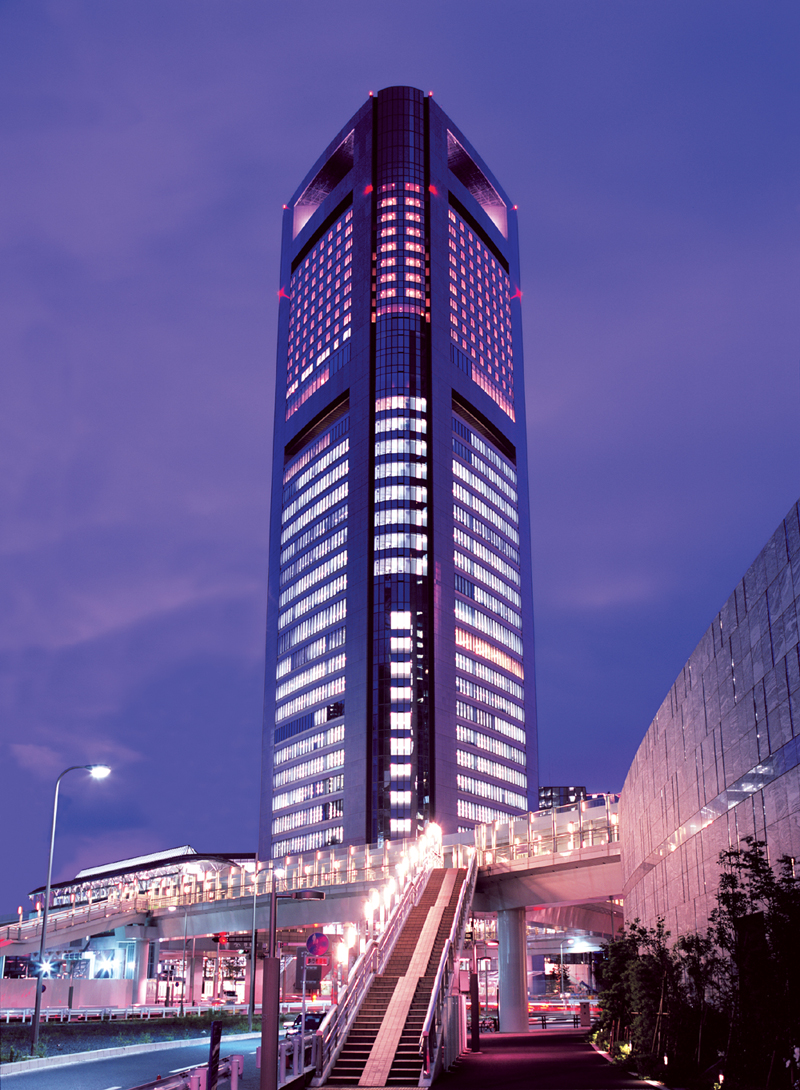 Location
Coming off a 17-hour transit from Berlin and lugging over 70kg of our worldly possessions, Ben and I couldn't be more relieved that the Park Hotel Tokyo was super easy to get to from Haneda Airport. We collected our baggage and headed for the Monorail (which can be accessed from inside the airport), jumped on and set off for the dazzling city lights ahead of us. In a short 20 minutes, we arrived at Hamamatsuchō Station in the Minato district. From here we jumped in a taxi and 5 minutes later we arrived at the Shiodome Media Tower.
Spanning the top ten floors or this 34-story skyscraper, the Park Hotel Tokyo is located in the Shiodome district, a flourishing new centre of business and culture. With access to the metro system directly from the basement of the building, it couldn't be easier to get around the city. We found that we never really had to travel for more than 20 minutes on the metro to get to the central areas of Shinjuku, Shibuya and Roppongi and we could even walk to the Tsukiji fish market in 15 minutes.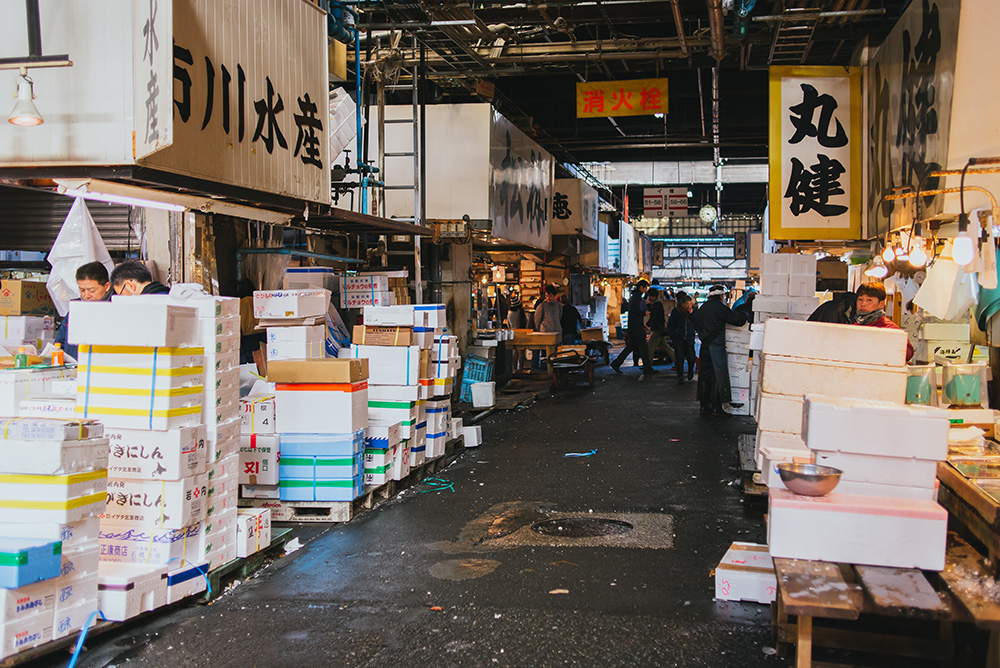 Design concept
The Park Hotel is an urban sanctuary high above the buzzing metropolis that stretches out for miles and miles below. Combining Japan's ancient tradition of incorporating nature into daily life, the Park Hotel Tokyo pays homage to this through its 10-story glass-roofed atrium, which bathes the lobby in warm, natural light. Each season is celebrated through a change in colours and art installations in the lobby, reminding guests to connect with nature even in this sprawling concrete jungle. Engaging visitors in the cultural exchange of art, the Park Hotel supports an impressive 'Artist in Hotel' project through which Japanese artists are designing and transforming an entire floor of guest rooms into living works of art.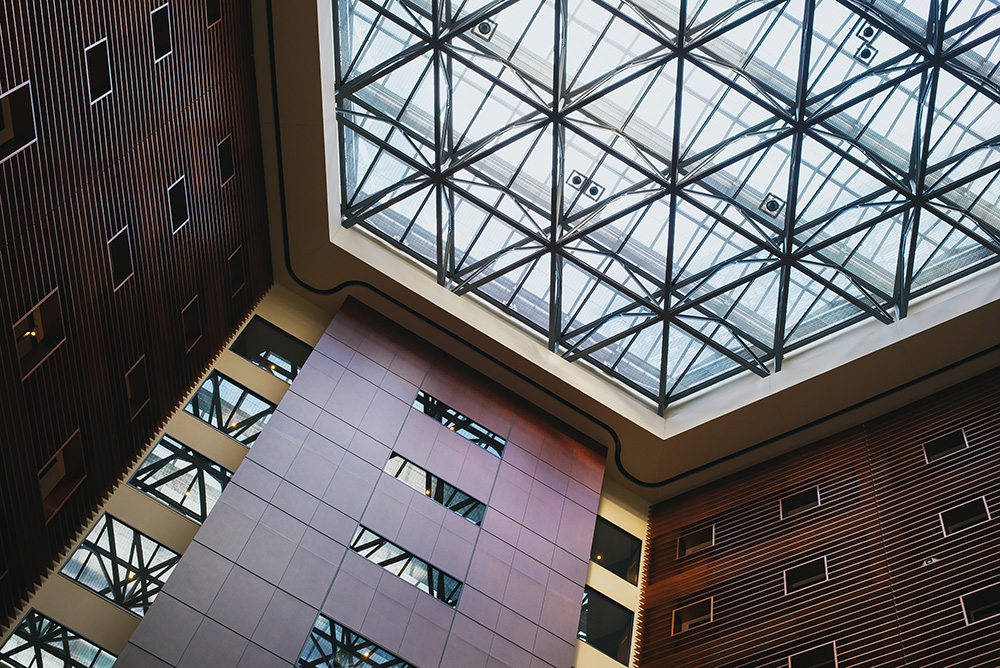 Checking in
Our long-haul flight meant that we didn't arrive to the hotel until midnight, but thankfully, the Park Hotel Tokyo has a 24-hour reception desk. As soon as we stepped into the lobby, our (very heavy) bags were whisked away from us and within a few minutes, we had our room cards in hand and were being accompanied up the lift and to our room on the 32nd floor. A quick rundown of how to access the speedy Wi-Fi and we collapsed into the soft bed, completely exhausted after our long journey.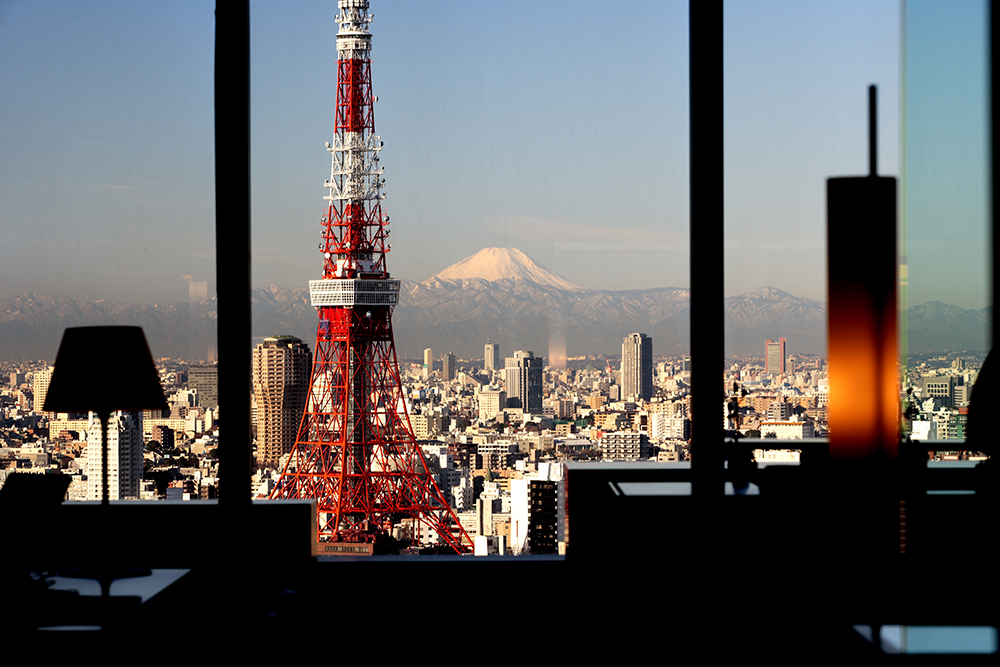 Rooms
Even though I was cursing the jetlag which had me awake before the sun came up, as soon as I threw open the curtains in the morning and beheld the view of Tokyo before me, I no longer cared one bit! The entire city stretched out before me, seeming to reach all the way to snow-capped Mount Fuji in the distance. This was definitely one of those pinch-myself moments! We were lucky to have a room facing the soaring Tokyo Tower, the symbol of Tokyo. It did take me quite a while to get ready that first morning — I just couldn't stop admiring that view!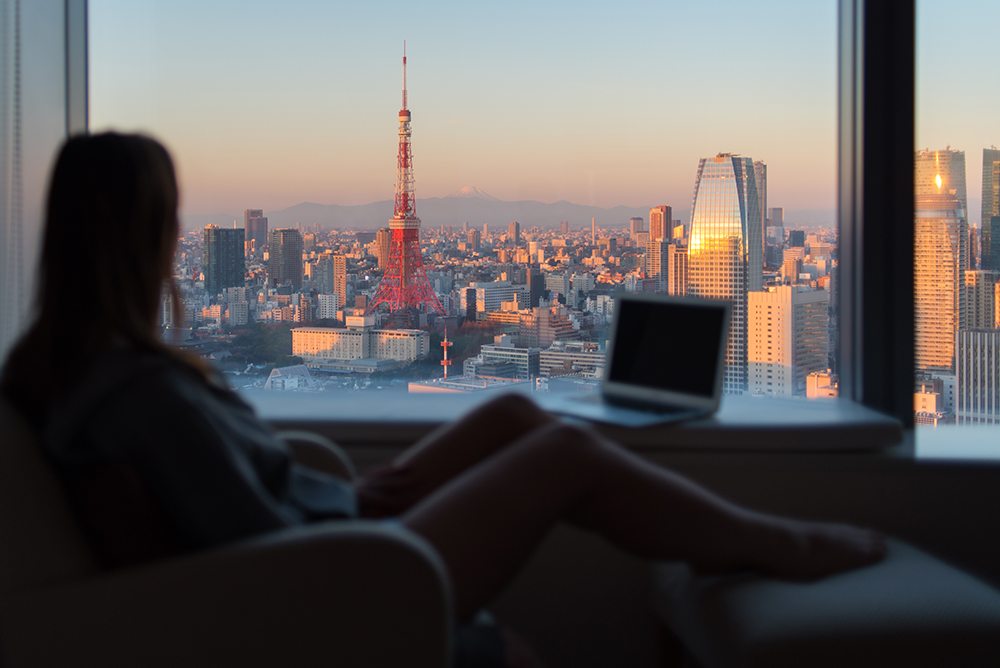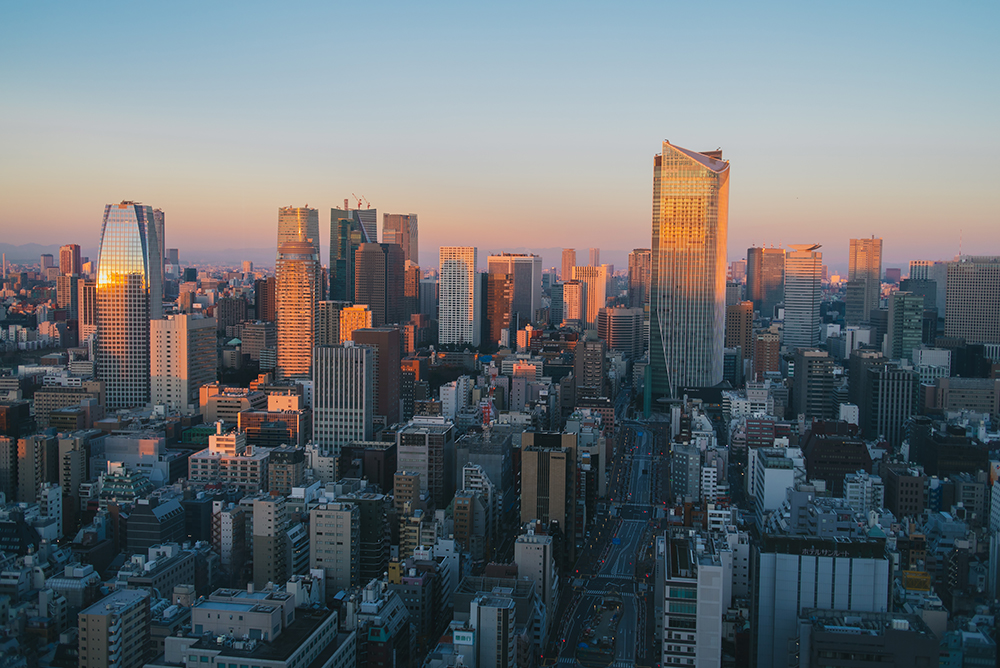 We stayed in a City Queen Room and although it was small by Western standards (22sqm), it was large by Tokyo standards! The room was well-appointed with a comfy bed, complimentary tea and coffee making facilities, mini-bar, a work desk with an international adaptor as well as reliable Wi-Fi. Having a good working environment ended up being crucial for me during my stay, as I battled the jet lag and worked late into the night to finalise my print articles for Electrify Mag. The fact that our room had a giant picture of drinks on the wall definitely helped to remind me I was on holiday though!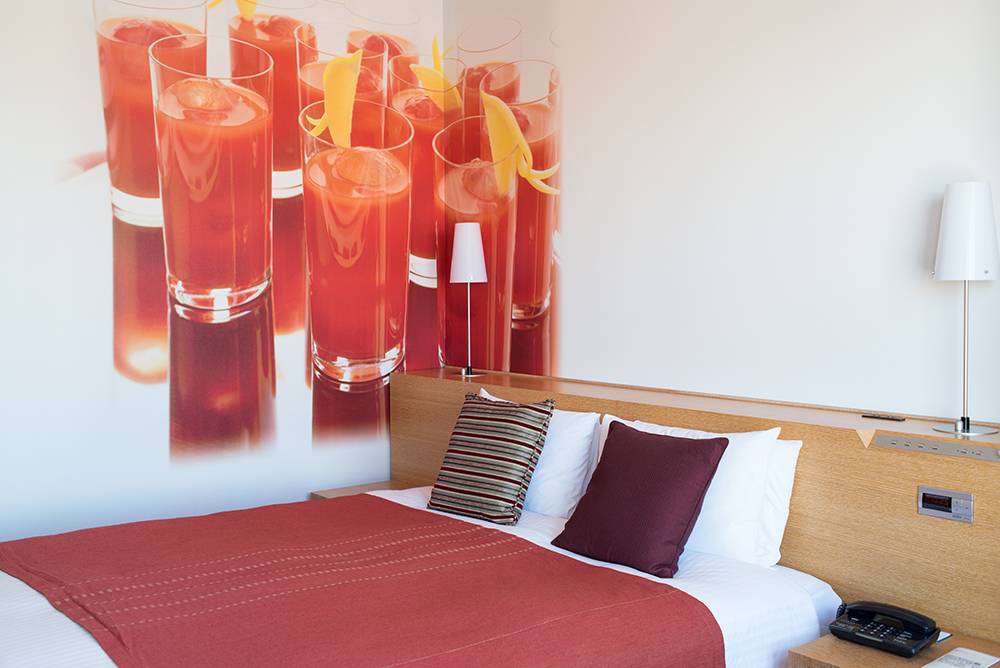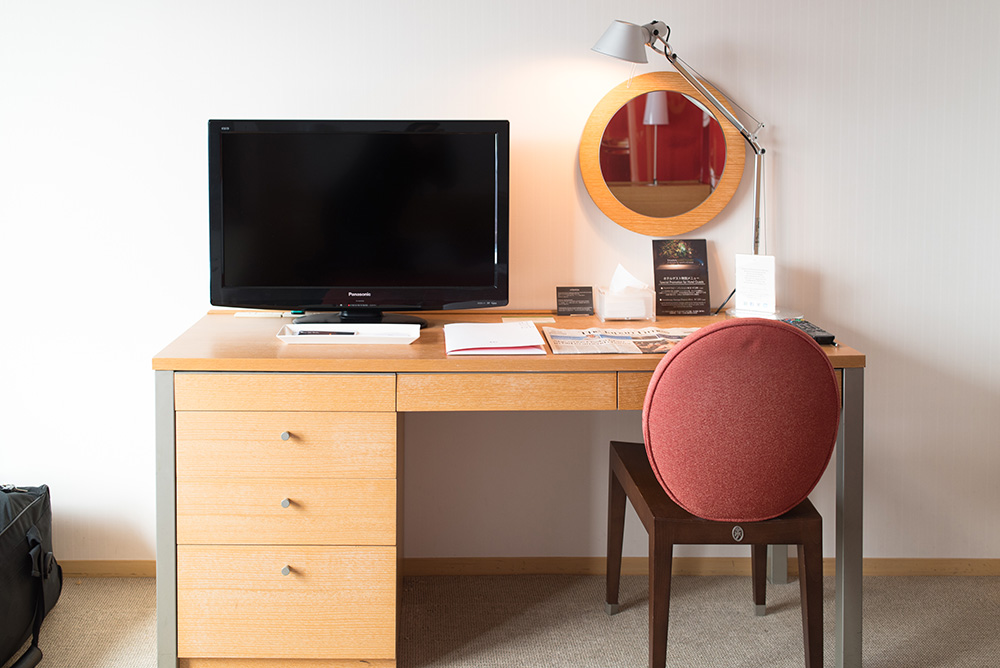 The bathroom was fitted out with a shower and bath combination, non-steam bathroom mirror (the best thing ever), hairdryer and luxurious THANN Aromatic Wood bathroom amenities.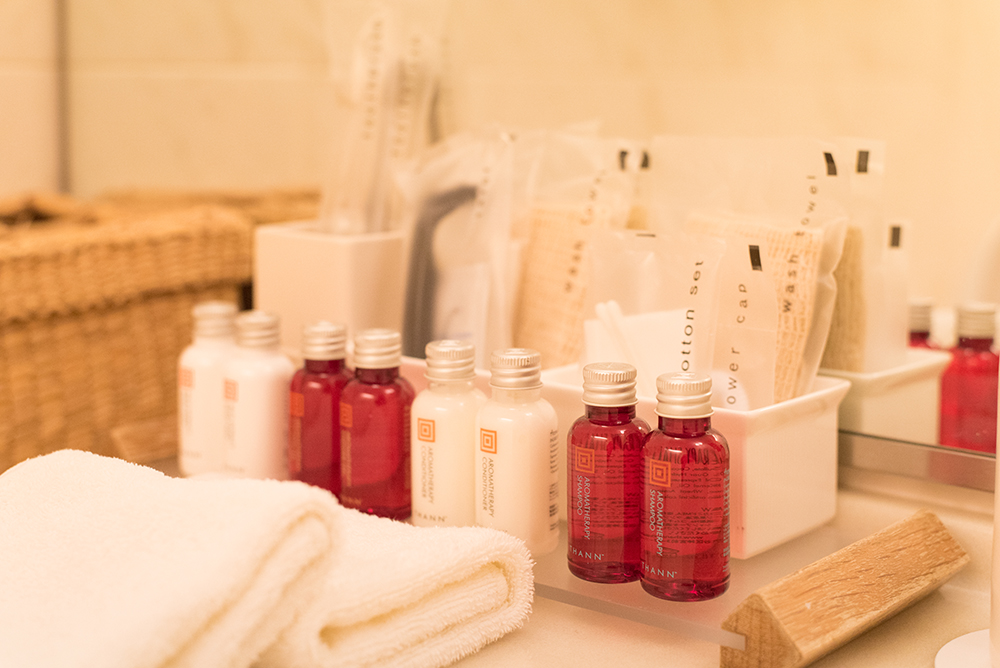 Can we just spend a minute to appreciate how technologically advanced Japanese toilets are? There were so many controls and buttons on the side of the toilet that did all manner of things, but I especially loved the heated seat! Is that weird of me?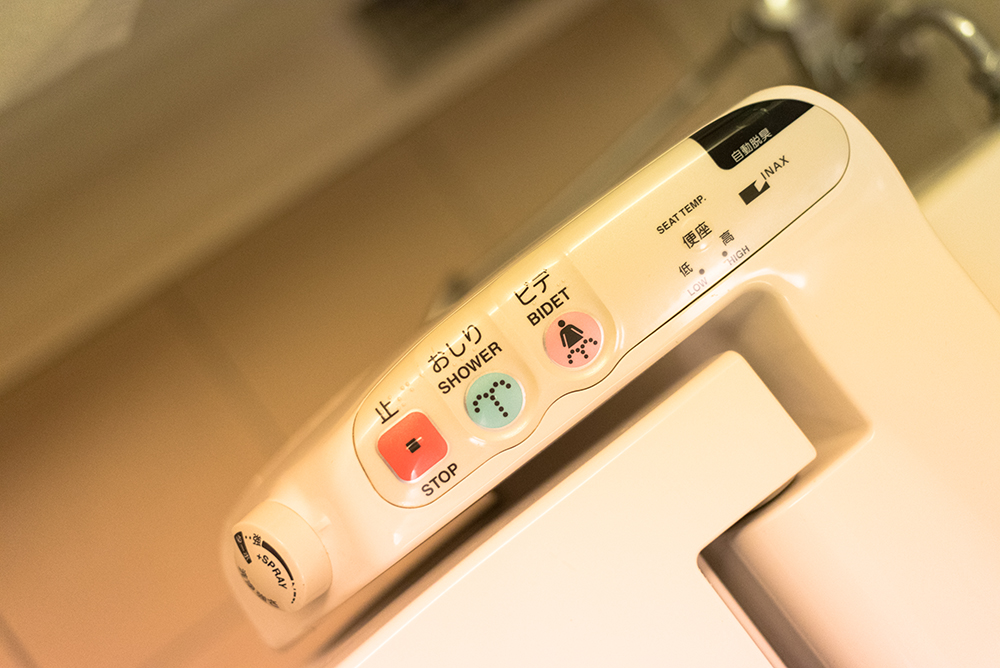 But, what really stole the show at the Park Hotel Tokyo was those views. I seriously couldn't get enough of them! I felt like my room was at one of the highest points in the city. I was in the shower one morning when Ben yelled out to me to get my butt out and over to the window because the sunrise was bathing the city in pretty light. It's definitely not hard to get up early when you have mornings like this stretching out before you.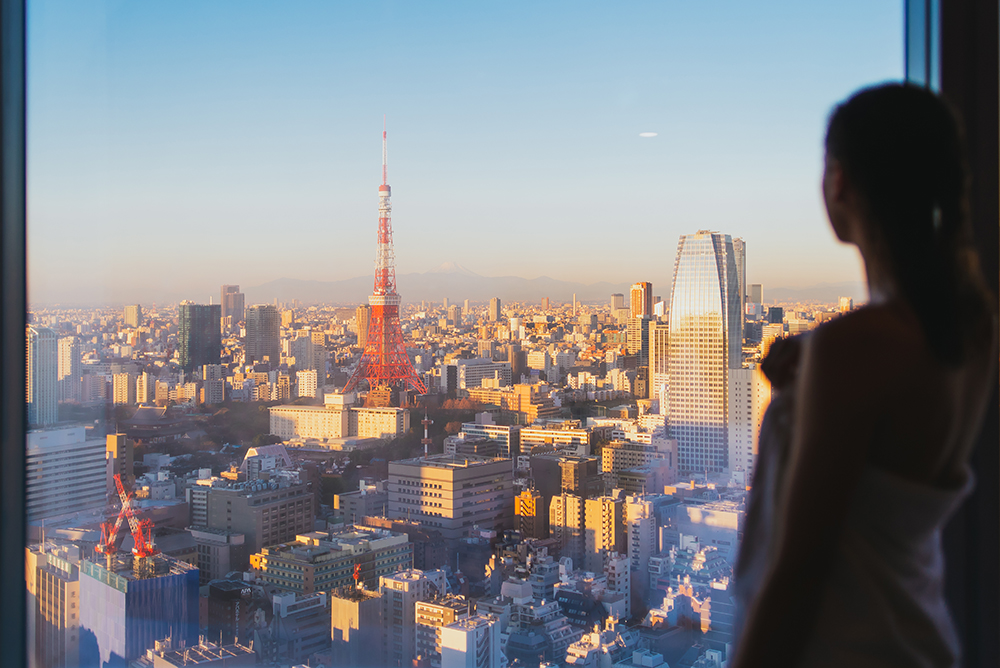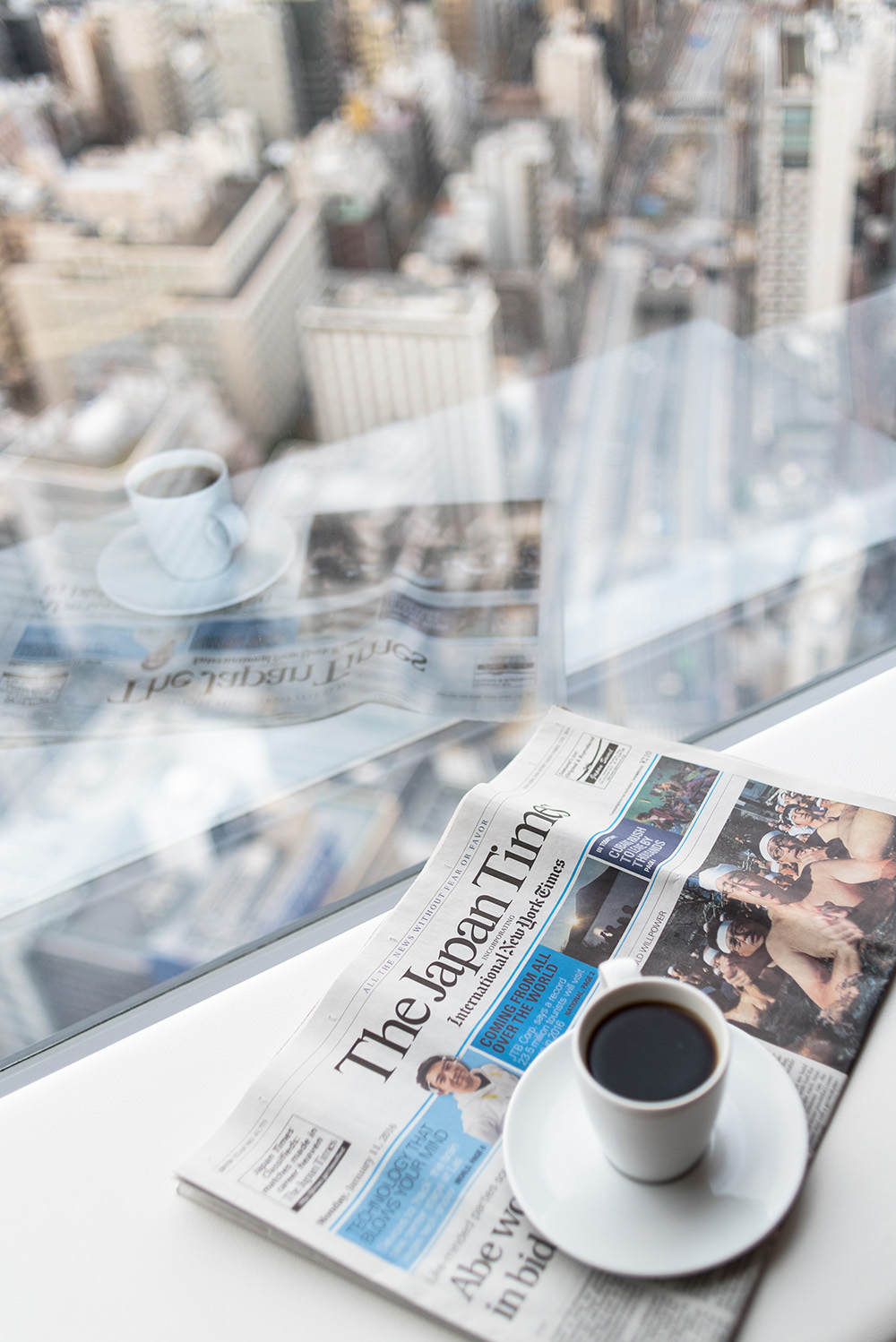 I definitely had more than one Lost in Translation moment during my stay. My favourite place to watch the sun go down was sitting at the window. The whole city would be awash with deep oranges and bright pinks and I would sit and wait for the sun to dip below the mountains in the distance and for the city to begin to sparkle with its twinkling lights.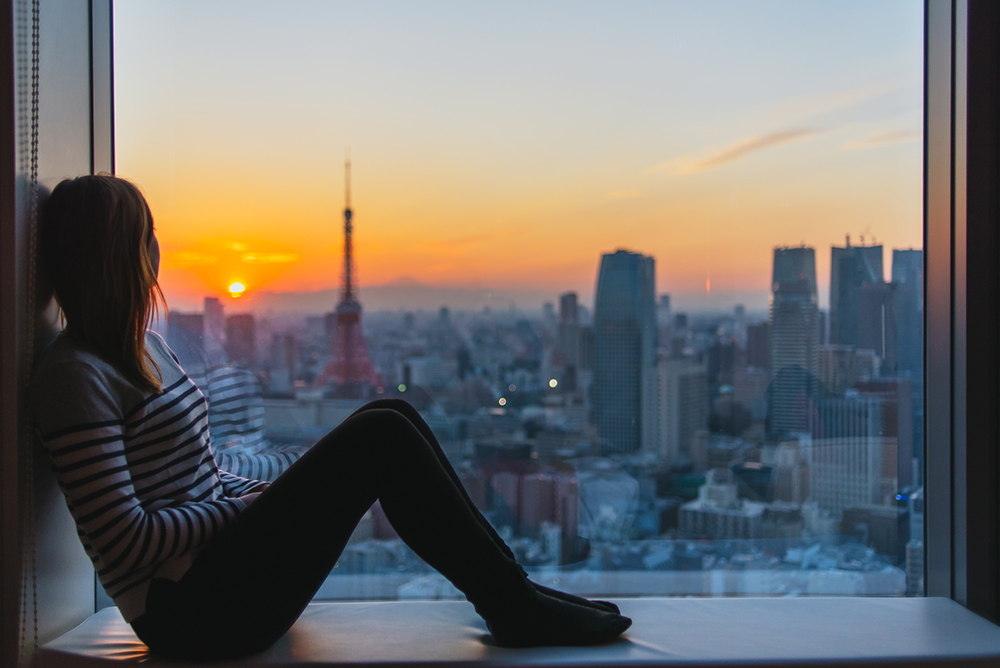 During our stay, we were lucky enough to be able to sneak a peek at some of the hotel's beautiful Artist Rooms, all individually decorated by Japanese artists, celebrating Japan's aesthetics and arts. All located on the 31st floor, the hotel currently has 18 Artist Rooms, with more in various stages of completion, all due to be finished this year.
The concept of the 'Artist in Hotel' project sees each individual artist take up occupancy in the hotel and, while absorbing the atmosphere and ambience of the surroundings, using the facilities and services, transforms the assigned guestroom into a work of art. Based on the concept of the Japanese sense of beauty, the artist paints directly onto the walls as if it were a canvas, affixes objects as well as original paintings so that the room conveys the artist's view of the world. In the 'Dragon Room' below, the artist, Kiyoke Abe, painted the dragon to symbolise the raw energy of nature.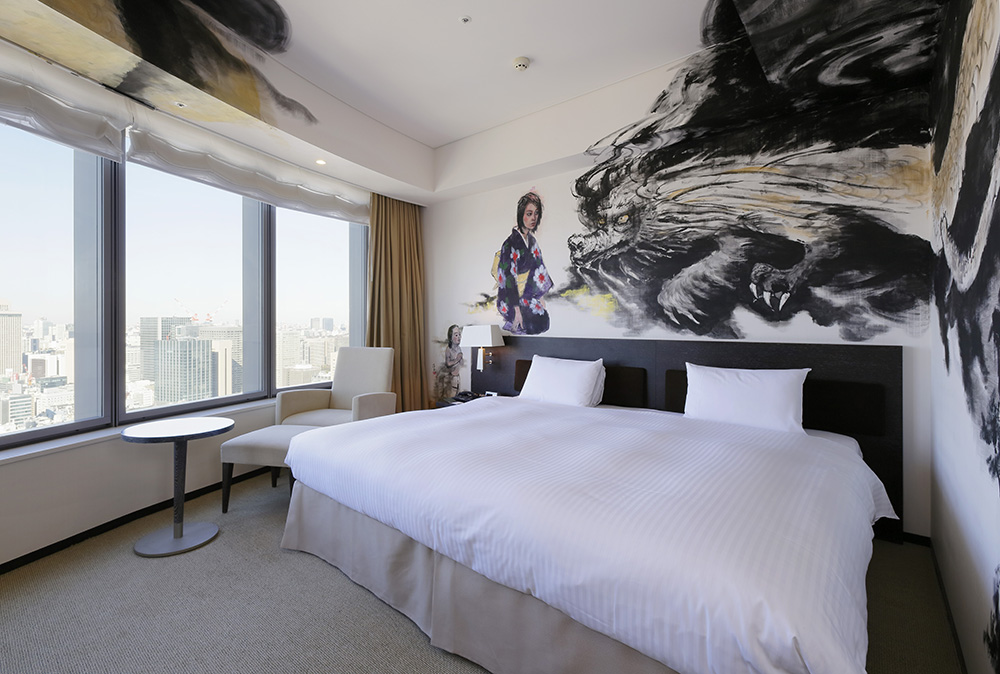 And how gorgeous is the 'Cherry Blossom Room' by artist Hiroko Otake? I would love to stay in this room next time! Unfortunately guests can't choose which artist room they would like to stay in during reservation, but when they arrive at the hotel, a list of available rooms will be given and you can decide there and then.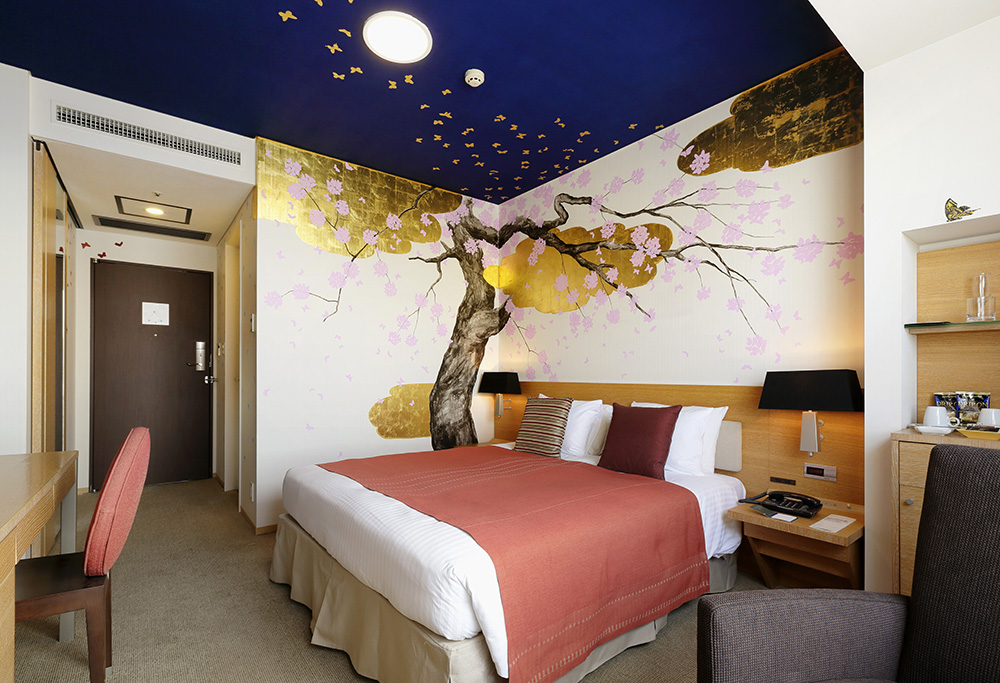 Dining
A buffet Western and Japanese style breakfast is served in the lobby every morning between 7:00 and 10:30am, although it is not included in the room rate. We ate breakfast at the hotel twice during our stay, and it was delicious with lots of variety. I particularly loved the Japanese breakfast spread (I love Japanese food at any time of the day) and loaded up the table with miso soup, rice, pickles and fish. Yum yum! I did find the breakfast price to be a bit pricey (2,400 JPY per person or about $30 AUD) and so on the other two mornings we chose to grab some fruit and juice from the Lawson's downstairs.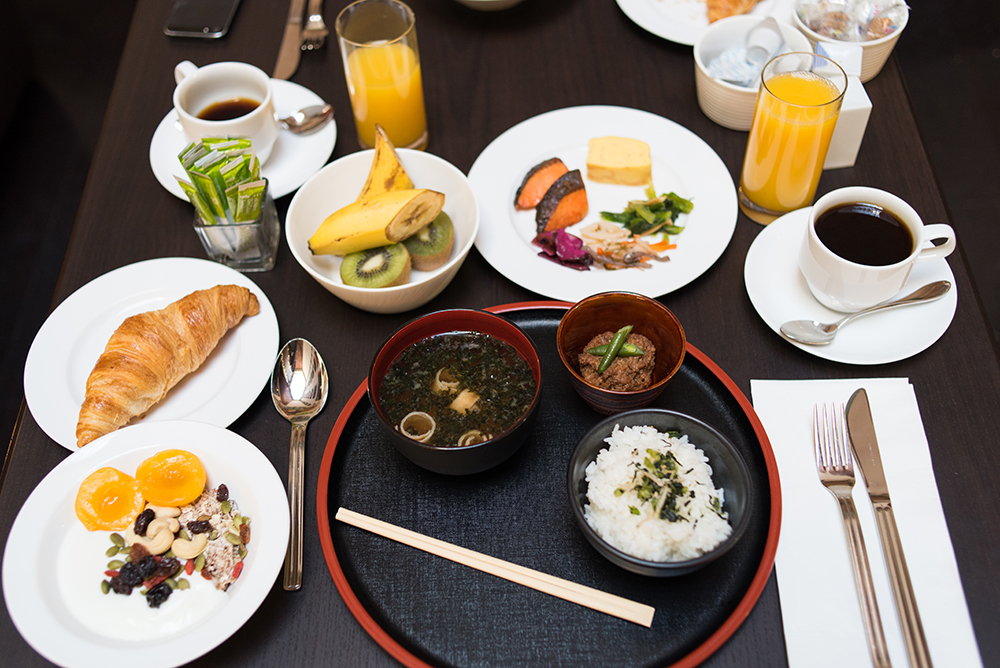 The expansive, light-filled atrium really was a lovely place to enjoy breakfast (or a drink).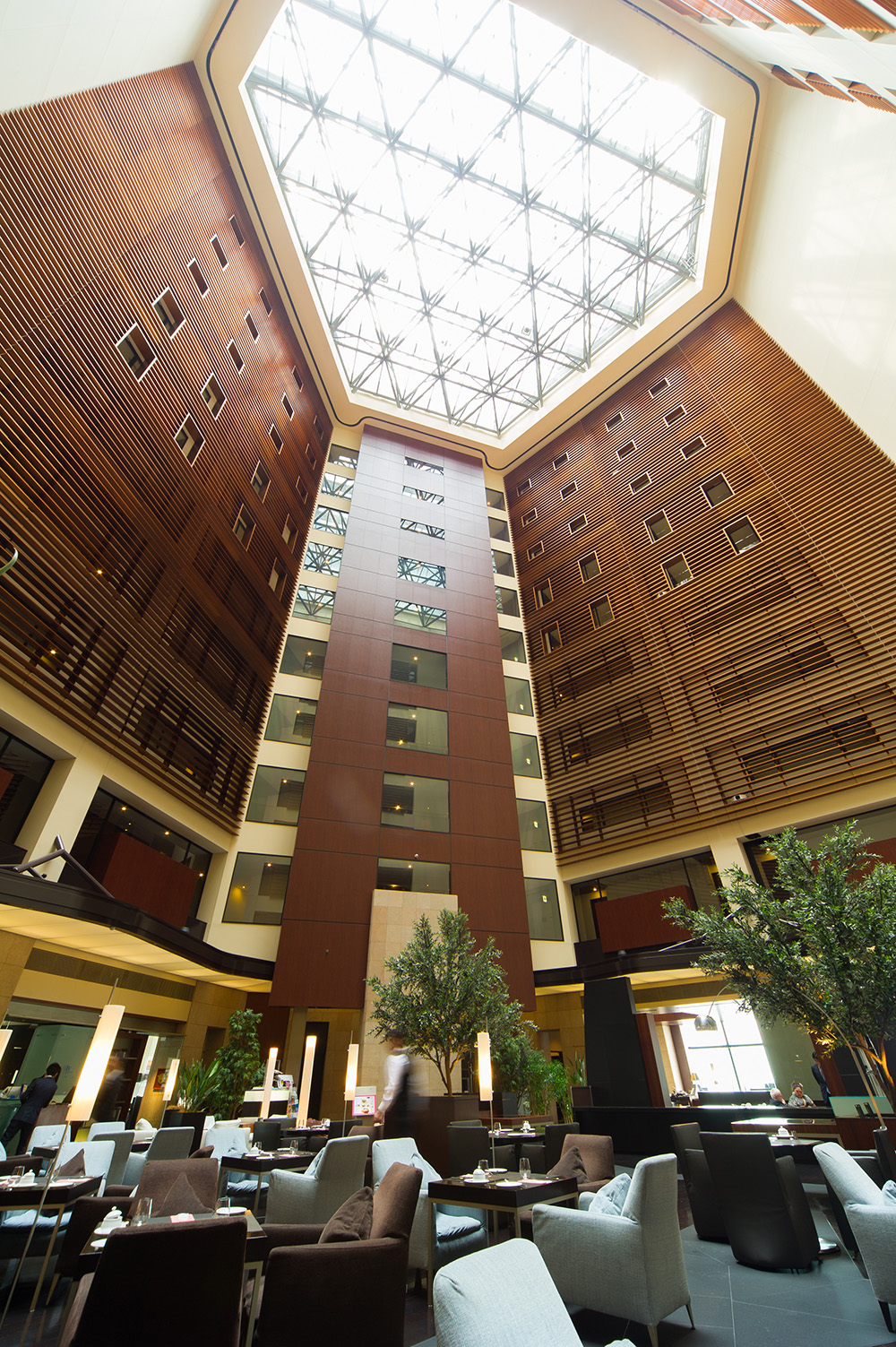 For a relaxed drink over spectacular city views, The Society bar is lovely. Laptop in tow, I headed to the bar one evening as the sun was going down for a drink and some writing. I had a deadline to meet and the sparkling city skyline was the perfect motivator!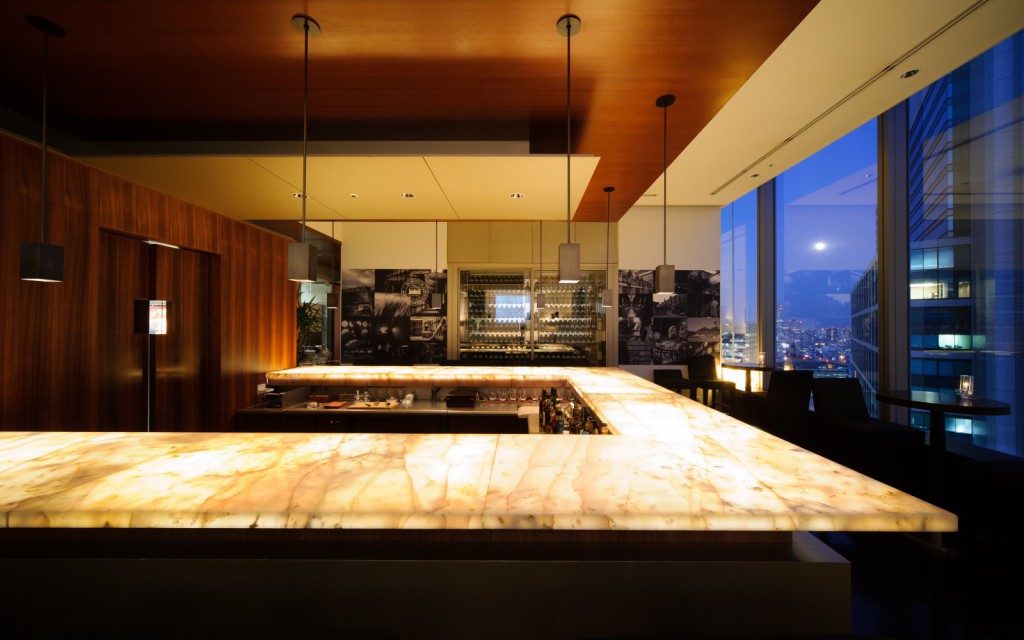 There are also a few dining options for lunch and dinner at the hotel. You can sample the traditional Japanese Kaiseki cuisine at Hanasanshou or if you're in the mood for more international flavours, Tateru Yoshino Bis serves casual French food. We didn't eat at the hotel's restaurants during our stay but they would definitely be a good option if you want to have a quiet night in.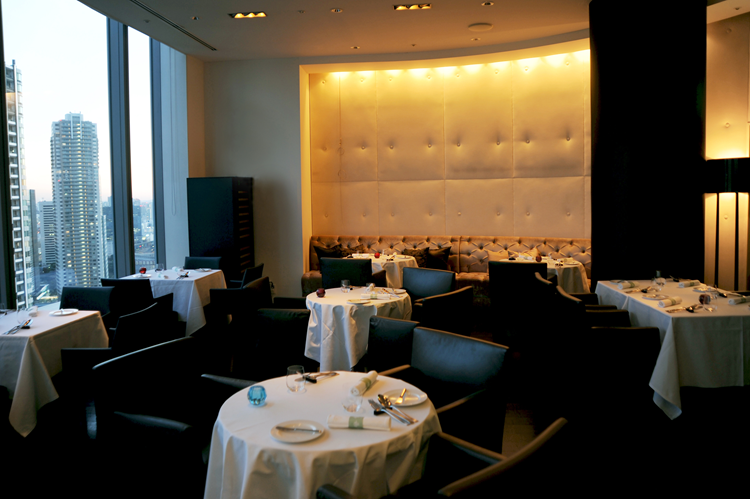 Other facilities and services
For international travellers who have come off long-haul flights, a relaxing massage or treatment can be just what the doctor ordered. Thankfully, the Park Hotel Tokyo boasts the exclusive THANN Sanctuary, ranked as one of the Hot 55 Spas in the World by Condé Naste Traveler magazine. Although we didn't book treatments, we went down to have a chat with the sweet therapists who were more than happy to show us the heavenly treatment rooms and products. How gorgeous is the vertical feature garden? Serenity encompassed.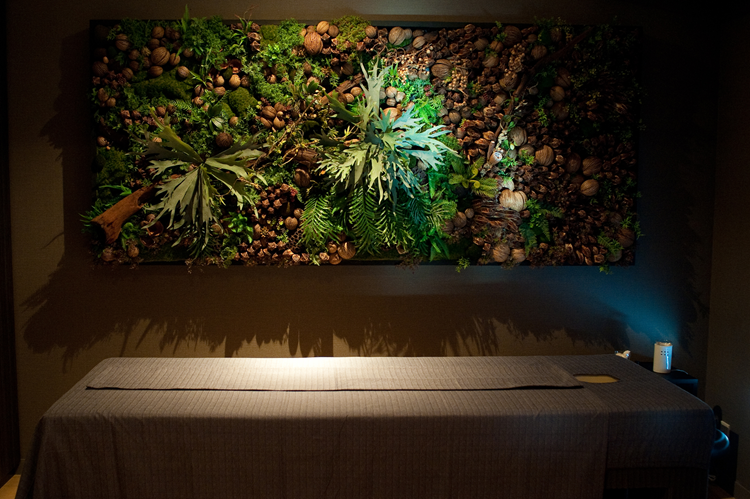 There is also a small fitness room that guests can use free of charge by making a prior reservation as well as a coin laundry that we used to wash some bits and pieces during our stay.
Book this accommodation if…
If you're looking for a hip hotel with killer views that won't cost you an arm and a leg, the Park Hotel Tokyo is the hotel for you. The location was super convenient, with subway access directly from the basement of the hotel. As expected, the staff were incredibly attentive and helpful, always eager to assist in any capacity they could. The biggest drawcard for me though had to be the incredible views over Tokyo from the rooms, especially if you score a room facing the Tokyo Tower and Mount Fuji and I must admit that there was nowhere else I would rather be than at my windowsill watching the sun go down. No matter what your travel style or needs, the Park Hotel offers something to suit everyone, from single rooms for solo travellers to suites with views of the Tokyo bay, you'll feel right at home.
Rooms can be booked through the Design Hotels website.
---
Disclosure: I stayed at the Park Hotel Tokyo as a guest for two nights and paid a discounted media rate for two additional nights, but as always, this review is an honest reflection of my experience.