Admittedly, touching down in NYC for the first time was reason enough to be kicking my heels in excitement, but when The Peninsula New York invited me to afternoon tea as a welcome, my excitement levels reached fever pitch! The Peninsula hotel group holds a special place in my heart ever since Ben proposed to me at The Peninsula Tokyo in January. I couldn't think of a more perfect way to spend an afternoon with my fiancé in a city I had been dying to visit for so long.
Ben and I were welcomed into the intimate Gotham Lounge, an elegant space styled in rich sapphire and neutral tones. Upon being seated, we were shown the menu and told the only decision we had to make was the kind of tea we preferred, but let me tell you, it wasn't an easy choice! There were so many teas to choose from but I couldn't go past the Jasmine Downy Pearls and Ben chose the Kyoto Rice (Genmaicha).
While we sipped our tea, an extravagant three-tiered tray was delivered to our table, filled with all manner of tasty treats. There were an assortment of sandwiches, including roast beef with horseradish cream on wholegrain bread, organic smoked scottish salmon on pumpernickel bread, brie and lingonberry on cranberry and walnut bread, as well as the traditional cucumber, cream cheese and mint variety. Everything was so fresh and we were definitely glad we had skipped lunch!
But no afternoon tea is complete without the sweets. Not only did the remaining two tiers feature a lavish array of pastries, tartlets and scones, but out came my very own The Department of Wandering frosted cupcake. Dreams really do come true! All of this was complemented by a glass of Louis Roederer Brut champagne — the only way afternoon teas should be enjoyed in my book.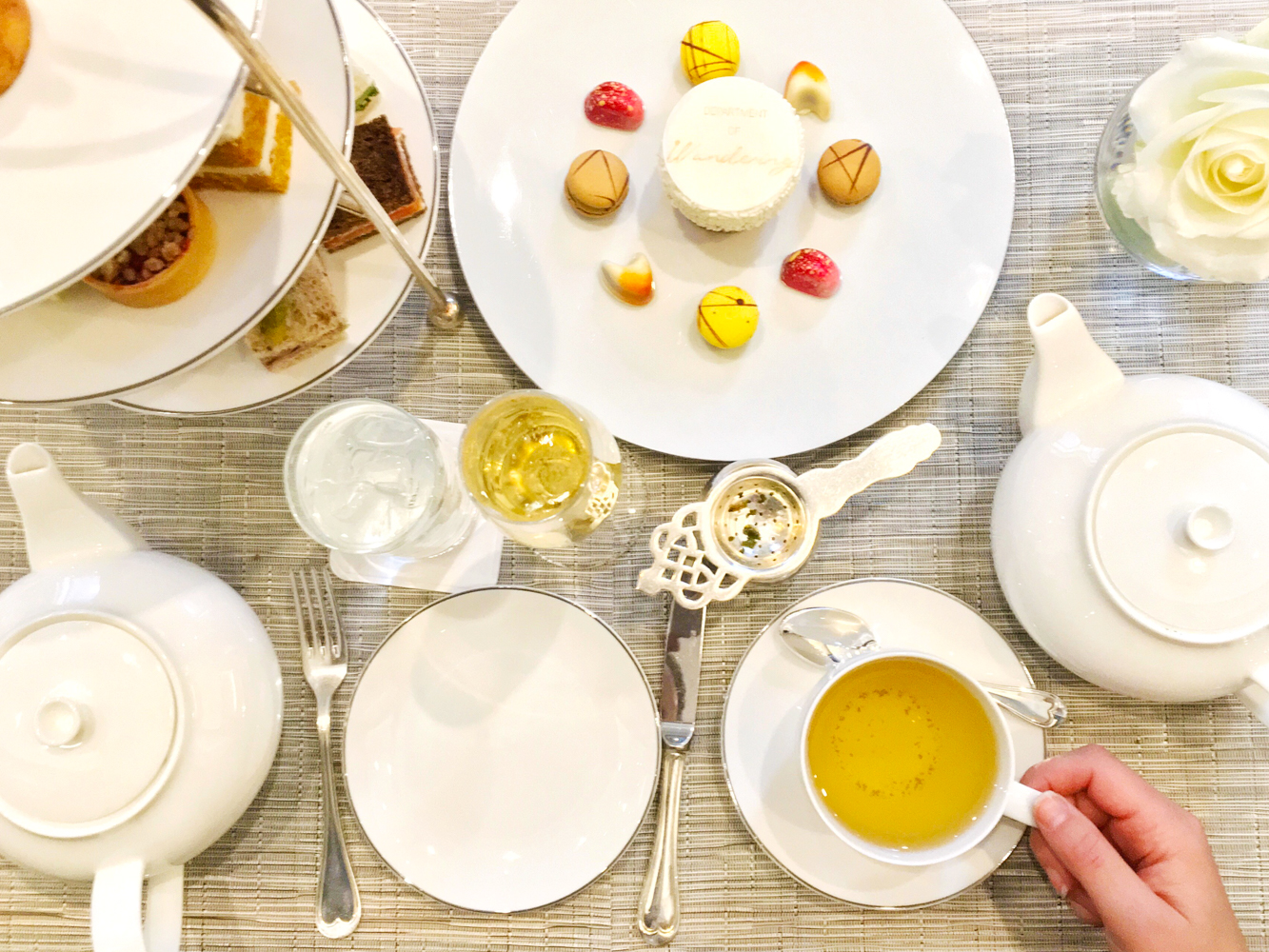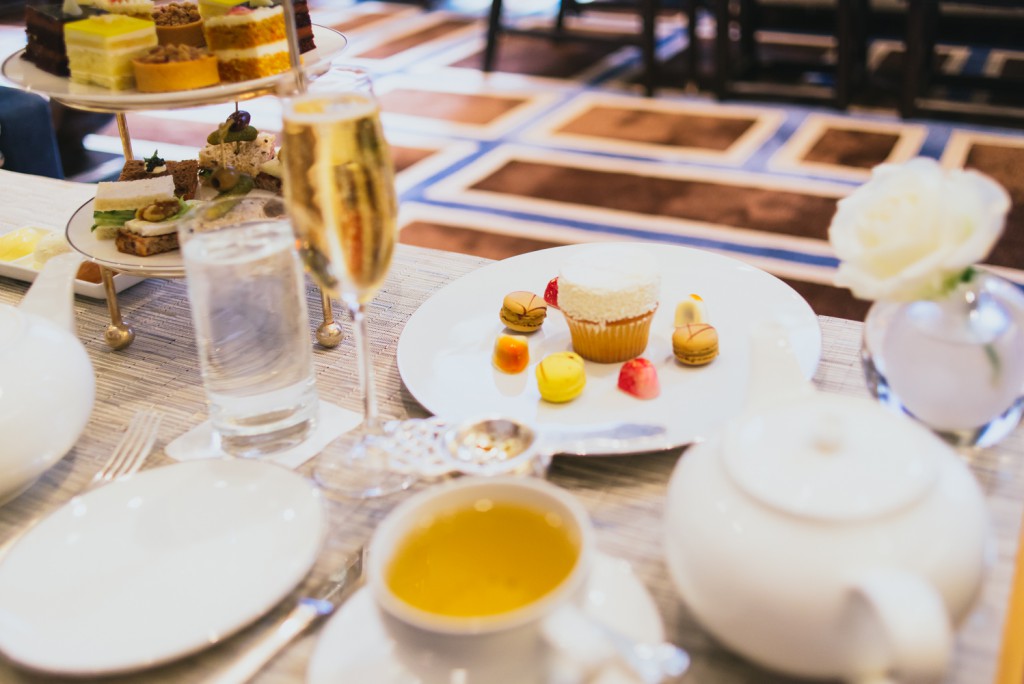 This was such a lovely way to celebrate arriving into the city and a tradition that I could definitely get used to!
Afternoon Tea is served between 2:30pm and 5pm daily and reservations are welcome.
Many thanks to The Peninsula New York for inviting Ben and I to experience this champagne afternoon tea as guests. We genuinely loved every minute of it!
Have you ever been to afternoon tea? Tell us about it in the comments below!