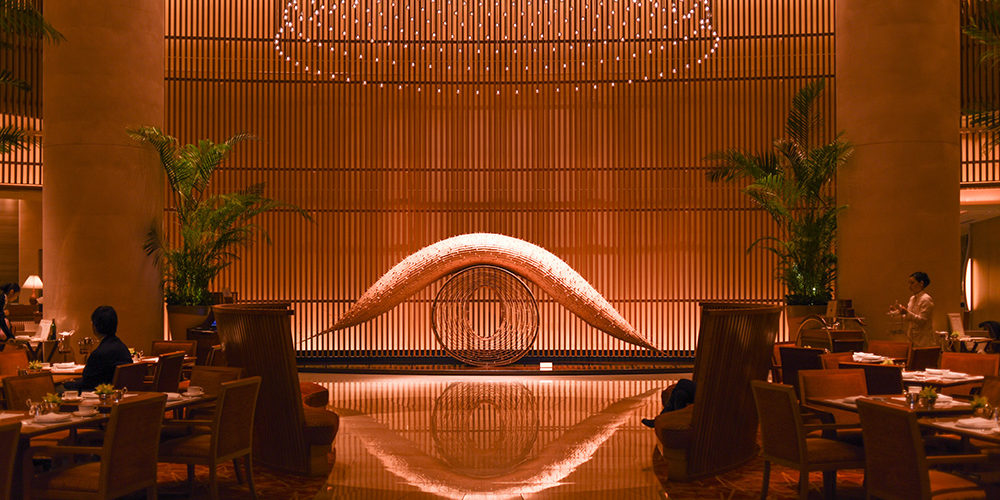 Ben and I wanted to end our stay in Tokyo with something special so on our last night, we went all out and booked a room at the iconic Peninsula Tokyo, one of the city's most luxurious hotels. With a reputation of offering unrivaled luxury accommodation across ten of the world's cities, the Peninsula Group is a name synonymous with refined luxury and impeccable service. I had been itching to stay at a Peninsula hotel for a while now and, seeing as we were in my favourite city in Asia, there was no better place to book a room! From the moment our taxi arrived to our departure for the airport the following day, this was a stay I would never forget, for more reasons than one!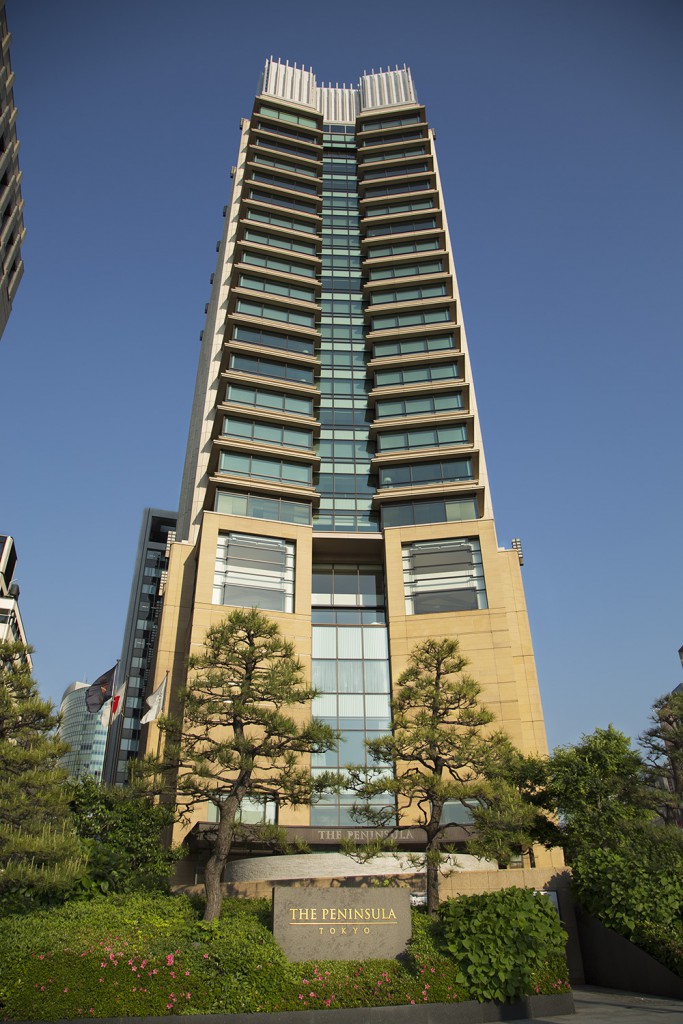 Location
The Peninsula Tokyo is in a prime location in Yurakucho, a vibrant business district sandwiched between Ginza, Shinbashi and Hibiya park and only a stone's throw away from the Imperial Palace. The hotel is set back on a relatively quiet street and is well-connected to public transport, with 3 subway stations only a 5-10 minute walk away and the high-end shopping district of Ginza only 3 minutes away on foot. Even though the hotel was so well-located, we did find it difficult to tear ourselves away to go exploring — it was just so lush!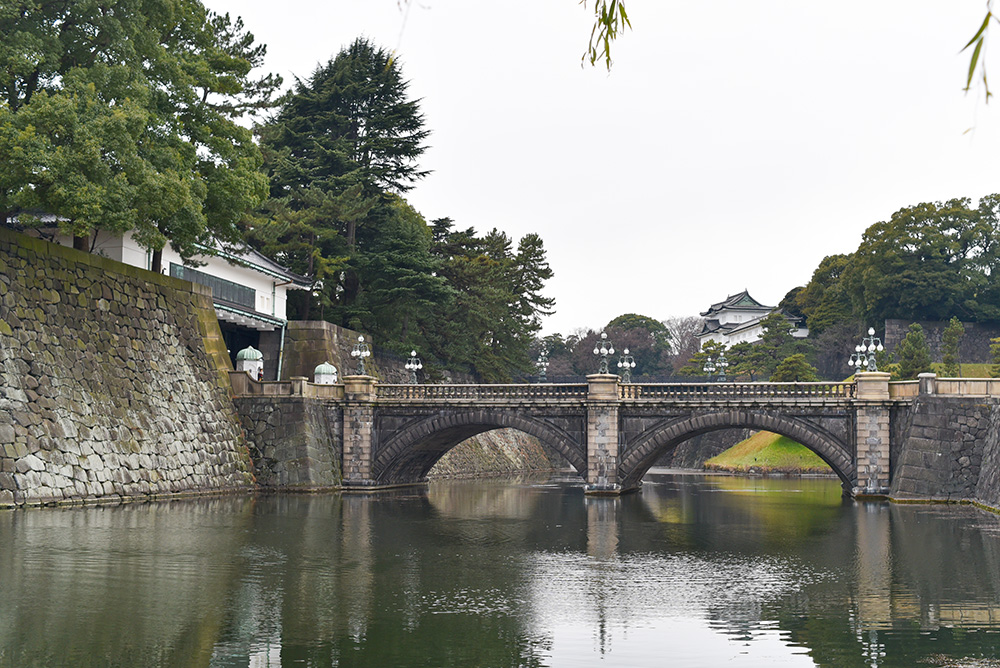 Design concept
The Peninsula hotels all expertly blend international design with inspiration from the heritage of the city they're located in, and the Peninsula Tokyo is no different. Throughout the hotel, Japanese culture and reference to the four seasons is reflected in a modern context in hotel's design and facilities. What sets the Peninsula Tokyo apart from other international luxury hotels is its focus on creating a modern Japanese ambience, whereas other hotels adopt a standard international décor. The Peninsula Tokyo's interior and exterior is contemporary, yet echoes Japan's rich heritage and culture in its design. The hotel boasts over 1,000 Japanese artworks created almost entirely by Japanese artists using traditional techniques and methods.


Checking in
From the moment our taxi pulled to a stop out the front of the hotel, we were treated as if we were royalty, just as all guests are at the Peninsula Tokyo. The smiling bellboys, dressed head to toe in white, greeted us in the warmest way, whisked away our luggage and guided us through the revolving doors and into the hotel.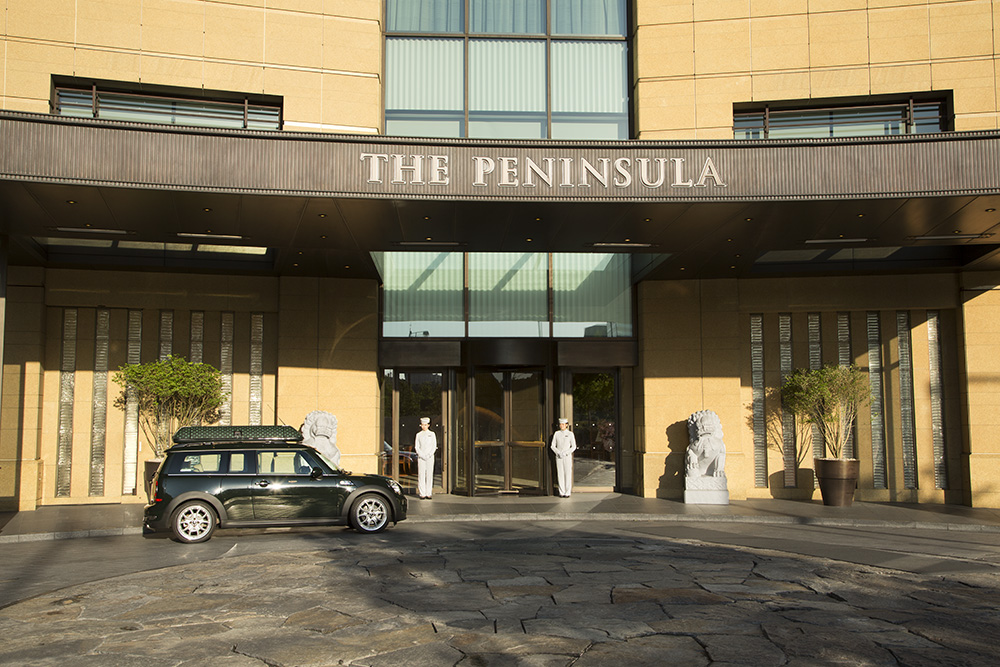 As I stepped into the calm, warm glow of the lobby, it seemed as though there was a staff member on hand for everything — someone to warmly greet us, someone else to guide us to the check-in desk and someone else entirely to look after that process!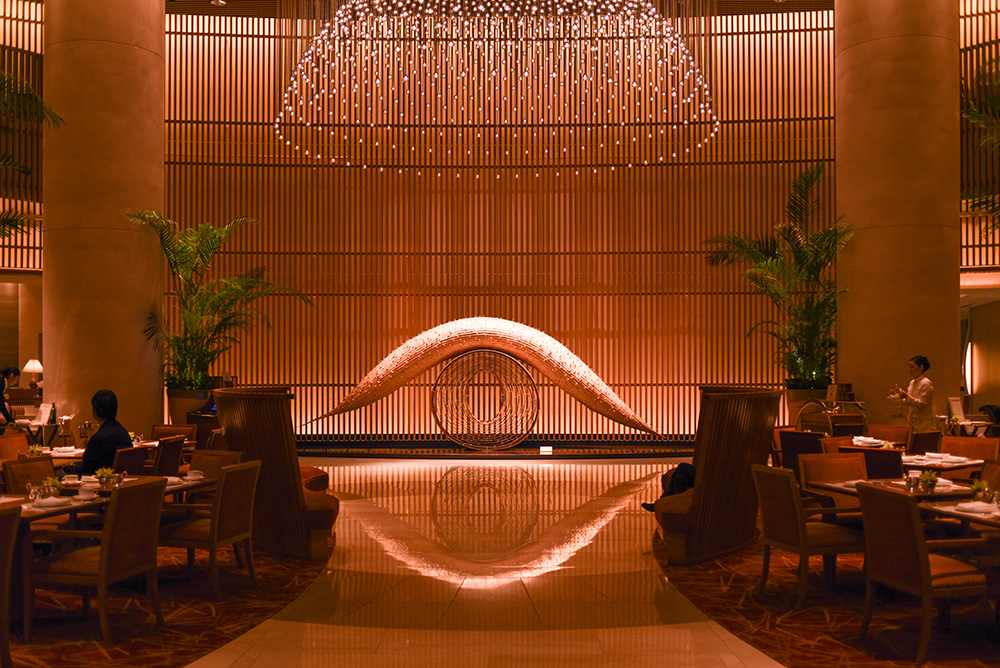 The check-in staff did everything in their power to make us feel welcome and nothing was a too-difficult. Although we had arrived a few hours before check-in time, it was no problem to check us in early. We had also been allocated a twin room at the time of booking, but we were kindly offered the option to a switch to a king room instead. I already felt so relaxed and I hadn't even stepped foot in my room yet!

Rooms
We were kindly shown to our Deluxe King Room on the 23rd floor and, let me tell you, I could barely retain my composure when I stepped through the door. This was, by far, the biggest hotel room I had ever stayed in and the fact that this was in Tokyo (a city known for its cramped rooms) made it even more impressive! The Peninsula Tokyo prides itself on having some of the largest and most technologically advanced guest rooms in the entire city. And they're not joking.
The entry corridor led towards this spacious open-plan bedroom and sitting area bathed in rich, earth tones, plush textiles and luxuriously soft linens. The expansive floor-to-ceiling windows ran from wall to wall, offering spectacular views of the Tokyo skyline. The living area not only had a cozy sofa in soft-grey, glass coffee table and work desk, but also a dining area, magazine rack stocked with all the design and style publications and a beautiful Japanese tea set stocked with traditional green tea.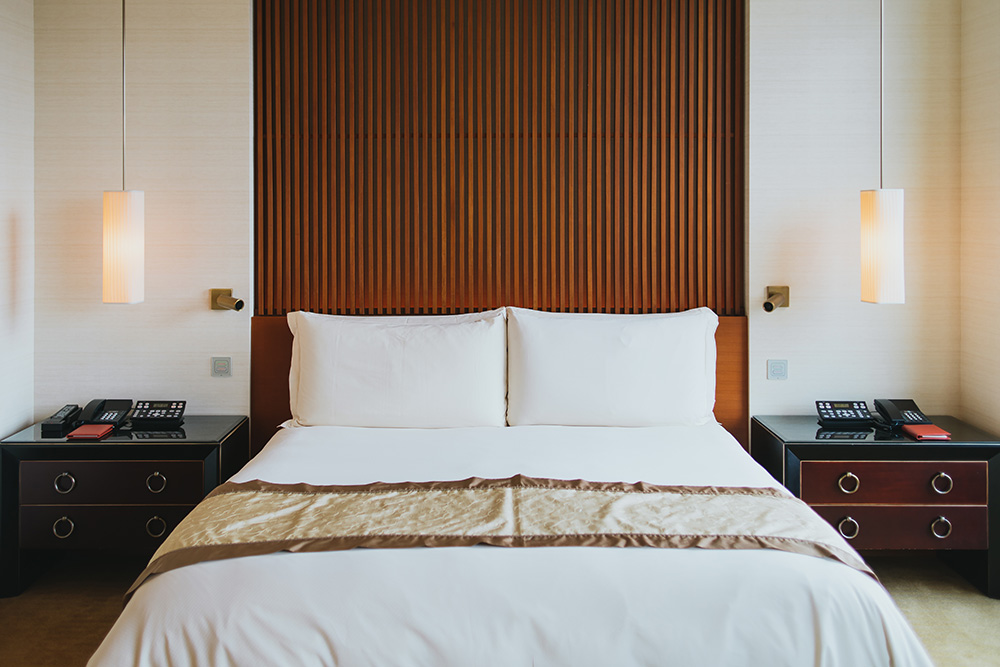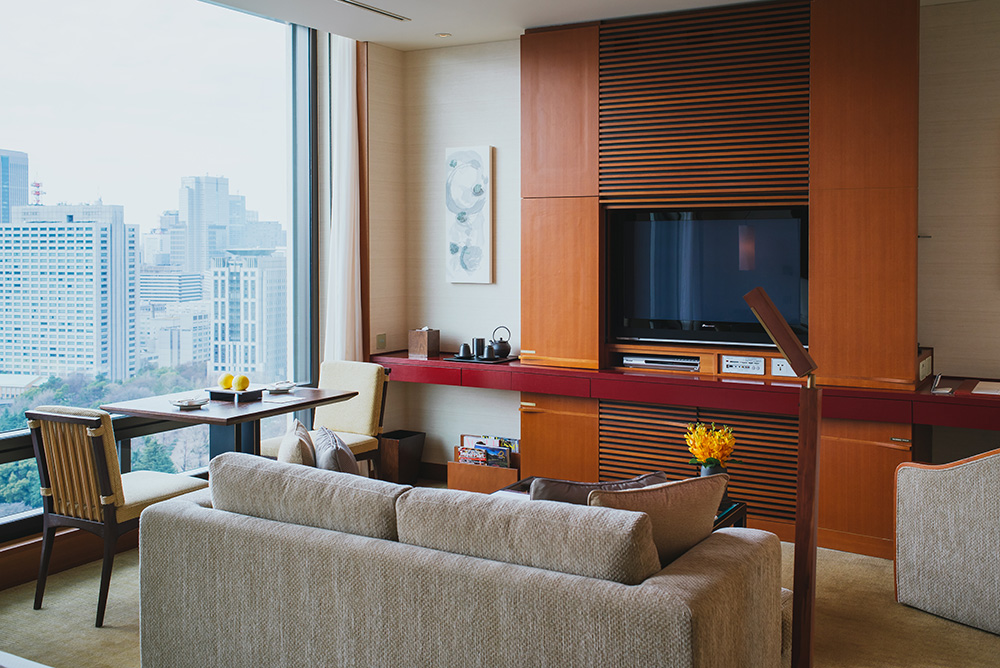 But it's the thoughtful little touches that really make a place memorable, isn't it? From the fresh yuzu (a rare citrus fruit from Japan) and personal welcome note on the dining table, to the fresh orchids, newspaper and rice crackers laid out on the coffee table, we couldn't have dreamed of a warmer welcome.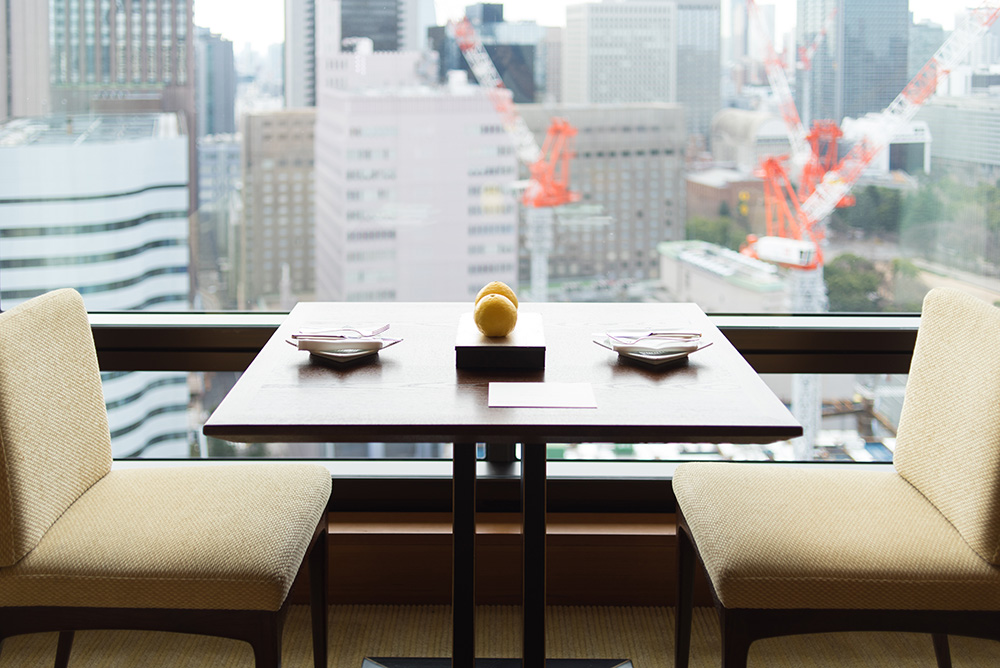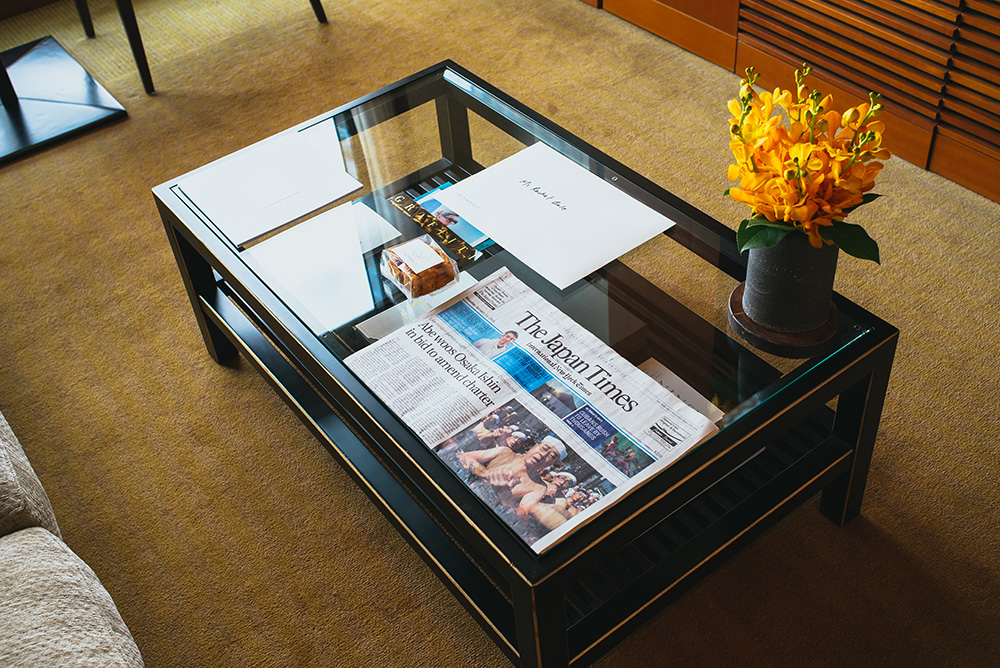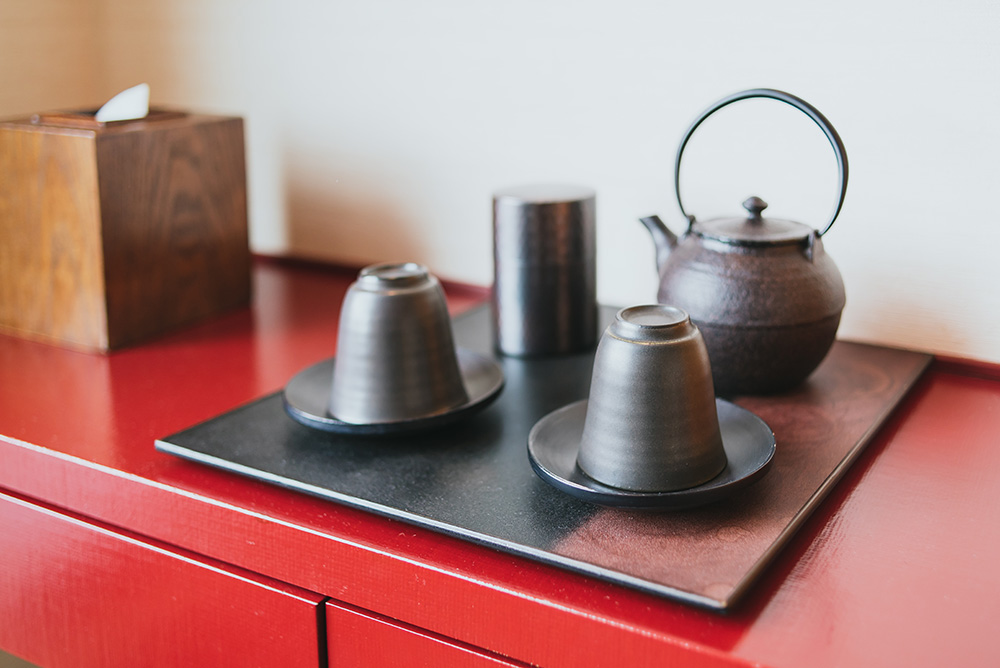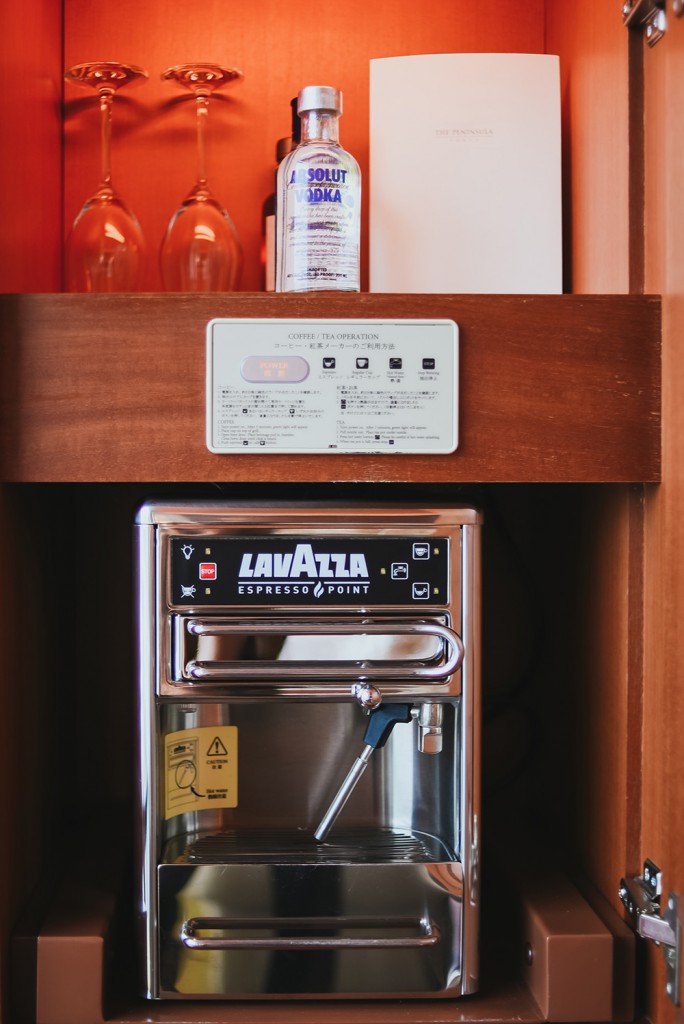 Can we just take a moment to appreciate how luxurious the marble bathroom is? The deep tub was so heavenly that I had to have multiple soaks during my stay. I especially loved the wall-mounted touch control panel and the 'spa' button that, when pressed, dimmed the lights, switched off the TV and played soothing music. So relaxing!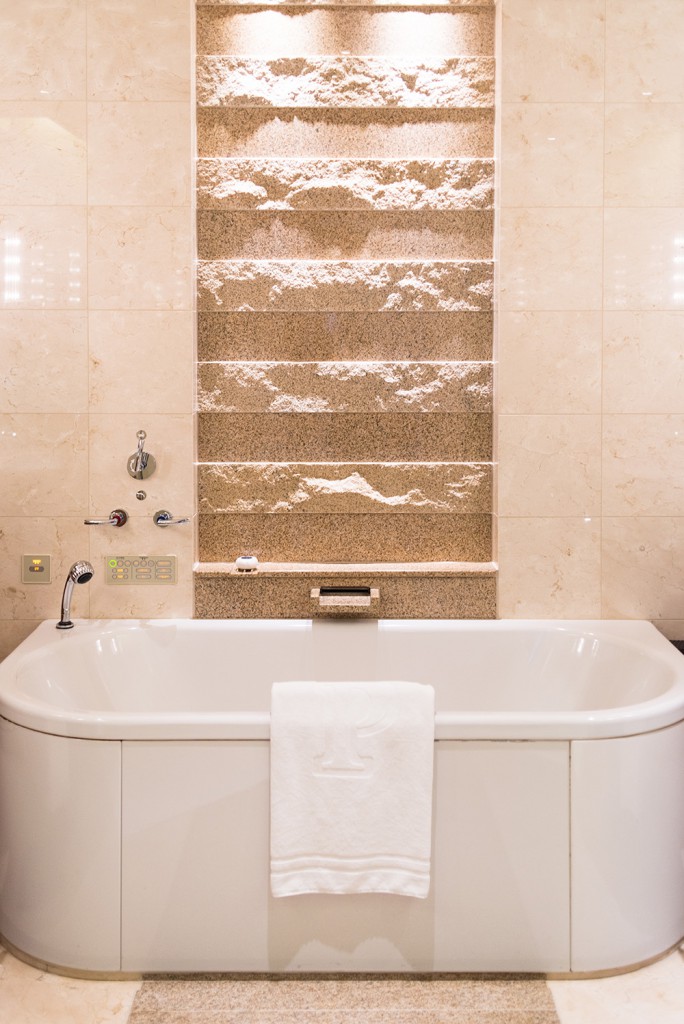 I always love it when there are dual vanities in hotel bathrooms — I hate sharing my space with Ben! There was a separate toilet (with all the high-tech Japanese toilet functions) as well as a large, separate rain shower with fluffy bathrobes, slippers and luxurious Oscar de la Renta toiletries. I haven't stayed in many hotels that have a TV in the bathroom before, so it was a bit of a novelty to be as I soaked in the tub and watched quirky Japanese TV shows.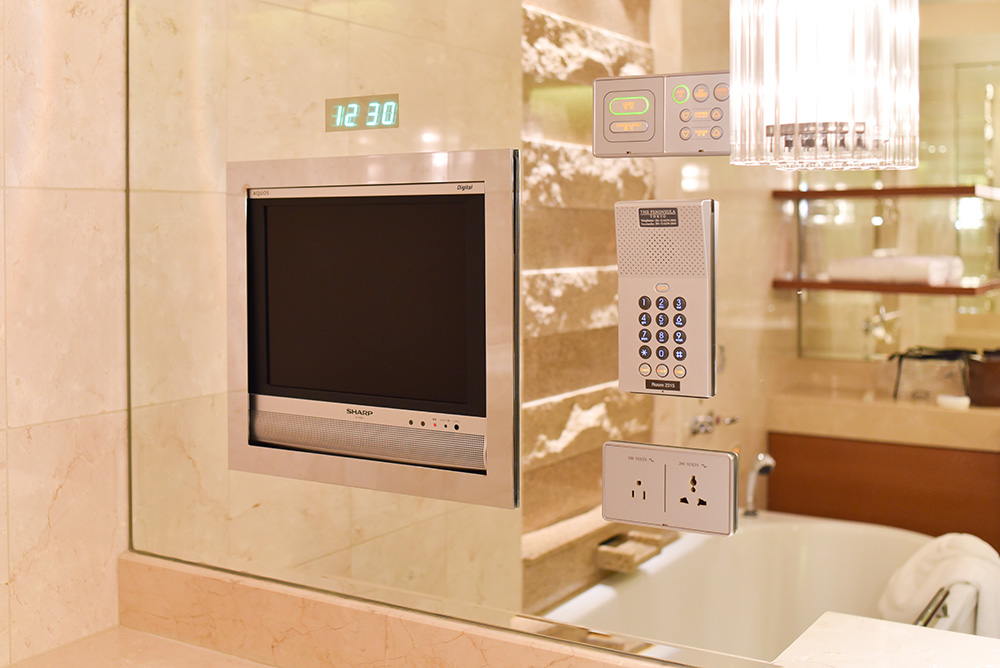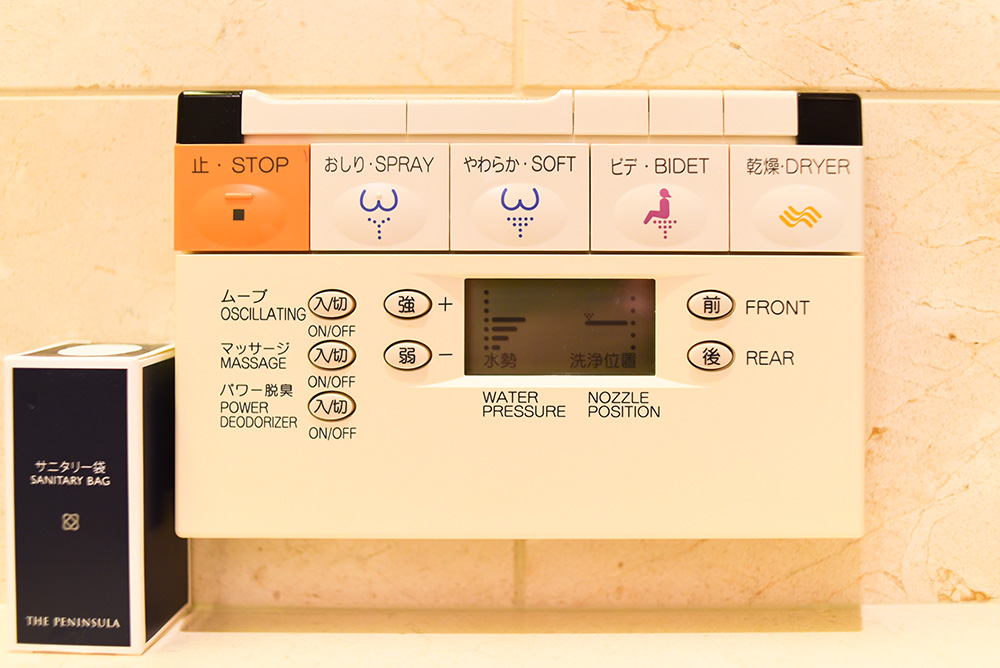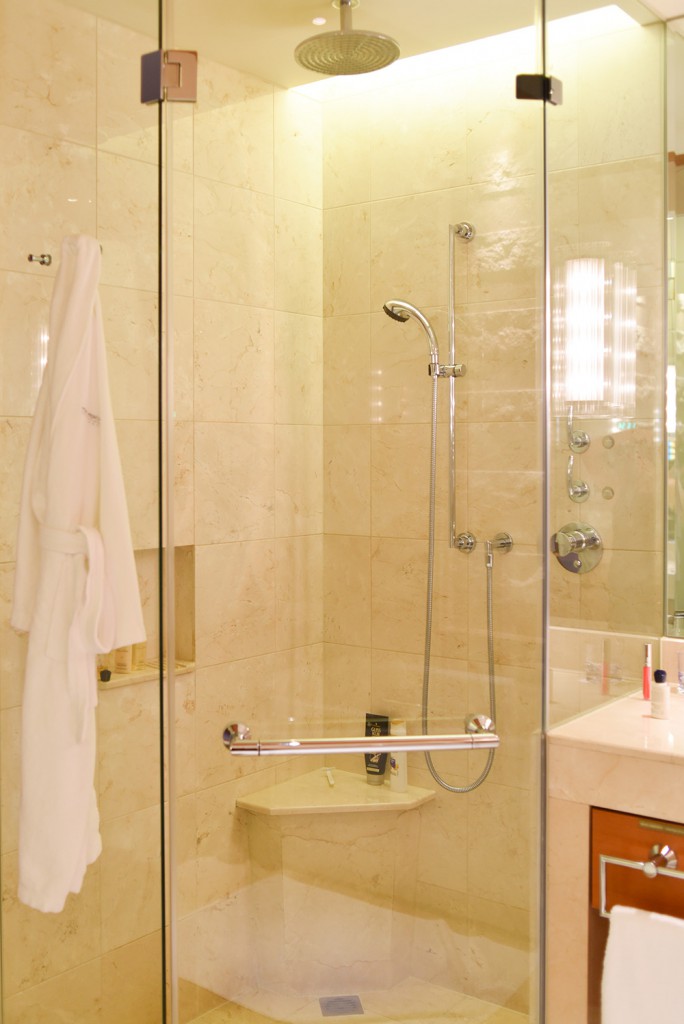 Then there was the separate walk-in dressing room opposite the bathroom. I don't know about you guys, but I have never before been treated to such an expansive area to store my luggage, hang my clothes and do my makeup and hair! This is definitely some inspiration for my future dream home! I also have never stayed in a hotel with a valet box before — what a handy idea! Instead of waiting for housekeeping to collect your plates or deliver your newspaper when you want some privacy, you can use the valet box which connects to the hallway outside which the butler can access. Very cool!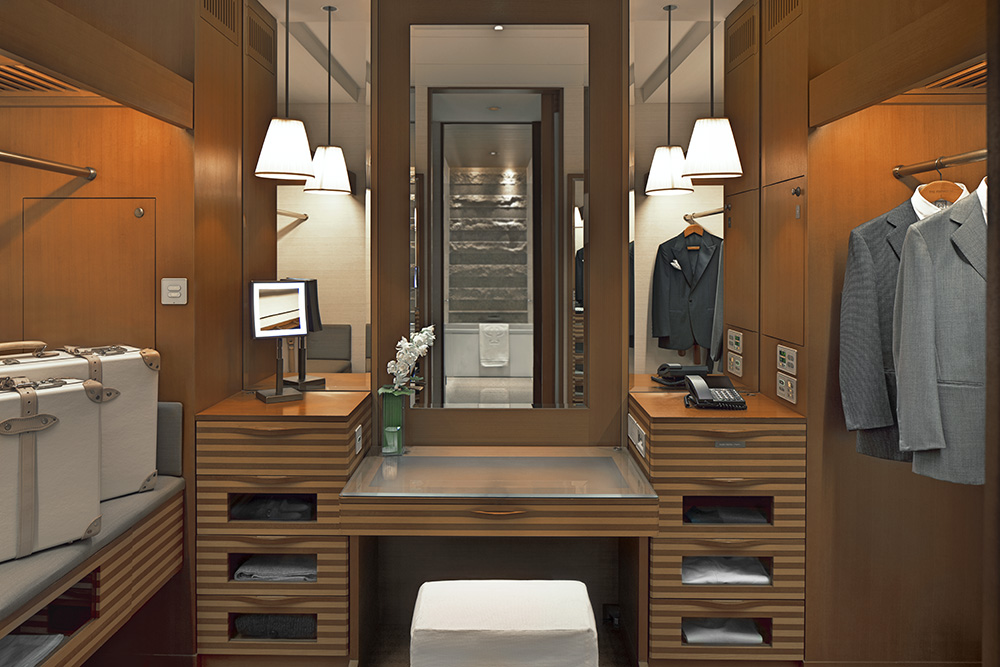 But let's just stop for a moment to talk about the integration of technology at the Peninsula Tokyo, because there's something pretty special going on here. The intuitive integration of the most advanced technology into guestrooms is legendary and has made Peninsula Hotels is a pioneer in this area. You won't find a standard technological setup here. Yes, there is complimentary high-speed Wi-Fi and long-distance calls. But there's so much more. What I discovered in my room over the course of my stay was like nothing I had ever seen before. Yep, it was that impressive!
Guestrooms are designed with a view to ensuring that every control and switch is located precisely where it is required so its use is intuitive and effortless. The bedside control panel allows guests to control temperature, lighting, telephones, curtains, alarm clock and audio-visual systems at the touch of a button. You really don't need to get out of bed for a thing. There's no need for adaptors here because the rooms are custom-fitted with dual-voltage, multi-pin sockets which was super helpful to us since we didn't have an adaptor with us for our European plugs. But wait, it get's better. In the dressing room there is a built-in nail dryer for busy ladies on the go who want to look fab but are in a rush to get to that meeting or go out exploring! I also loved all the temperature monitors set into the wall that measured both the indoor and outdoor conditions. You could even adjust the humidity levels in the room — high tech!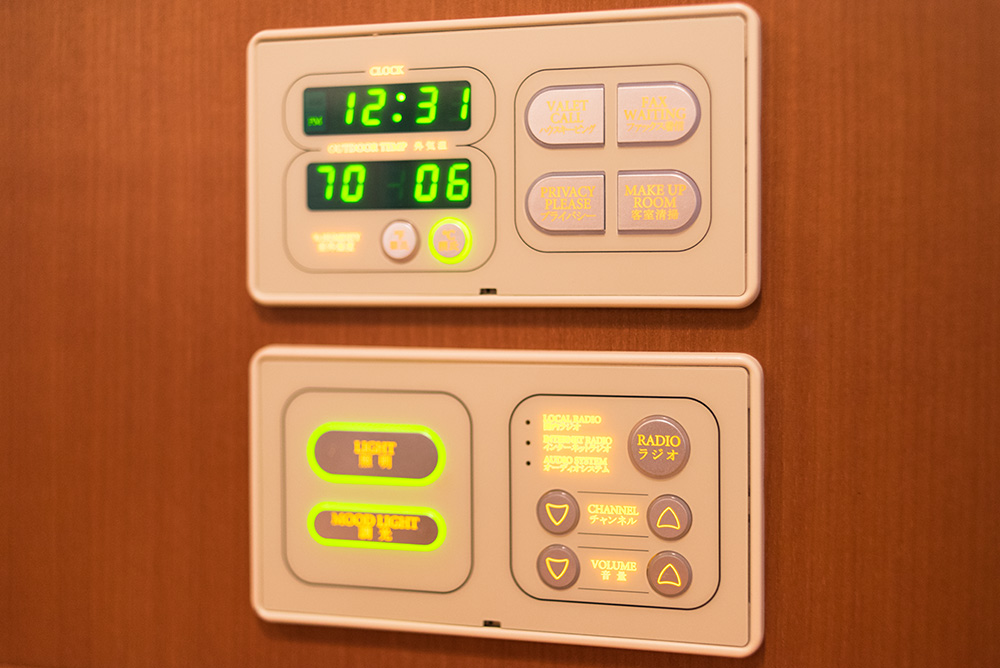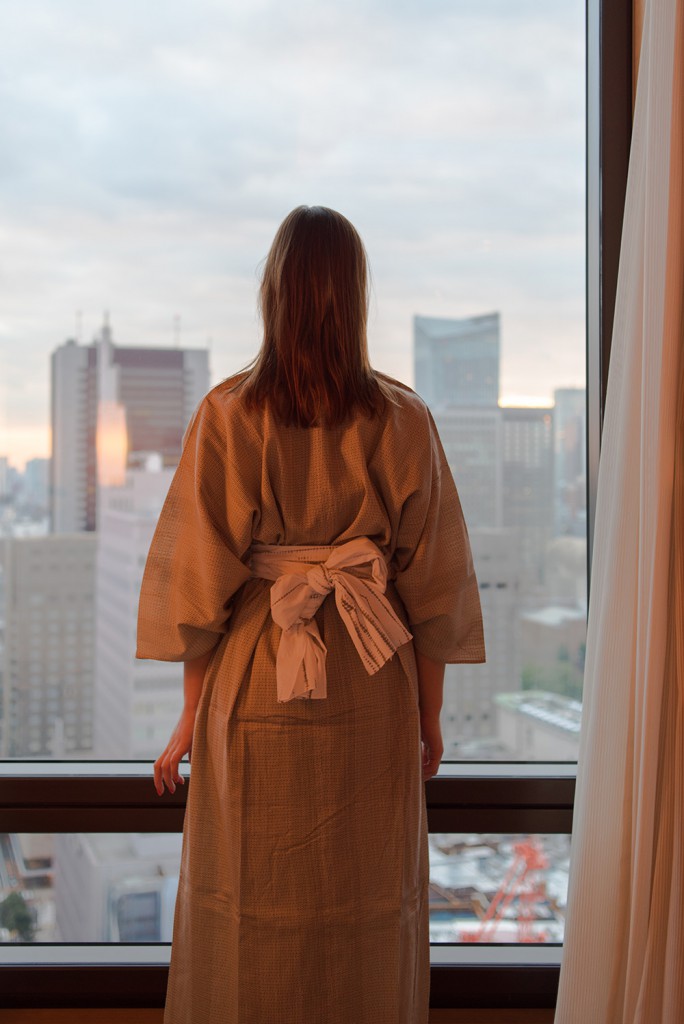 But should we talk about what made my stay at the Peninsula Tokyo even more special? In a groggy, love-filled morning moment, Ben proposed! I was in shock (we have been together for almost ten years!) and it took me a moment to believe it was real! It was all so perfect and I couldn't have asked for a better setting than in one of the most beautiful hotel rooms I've ever stayed in. Now the Peninsula Tokyo will always be that extra bit special to us.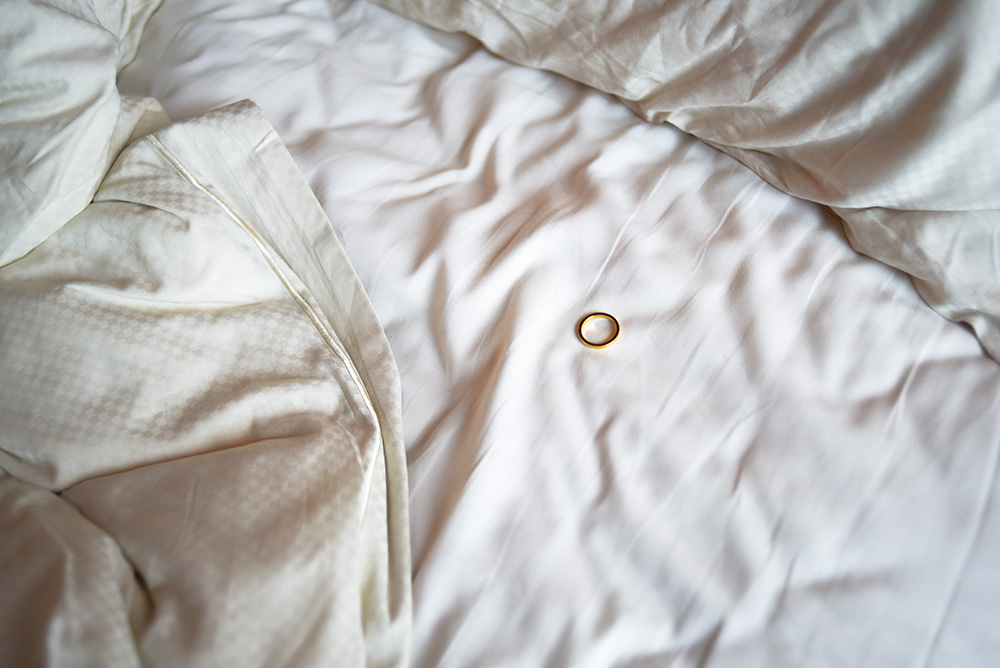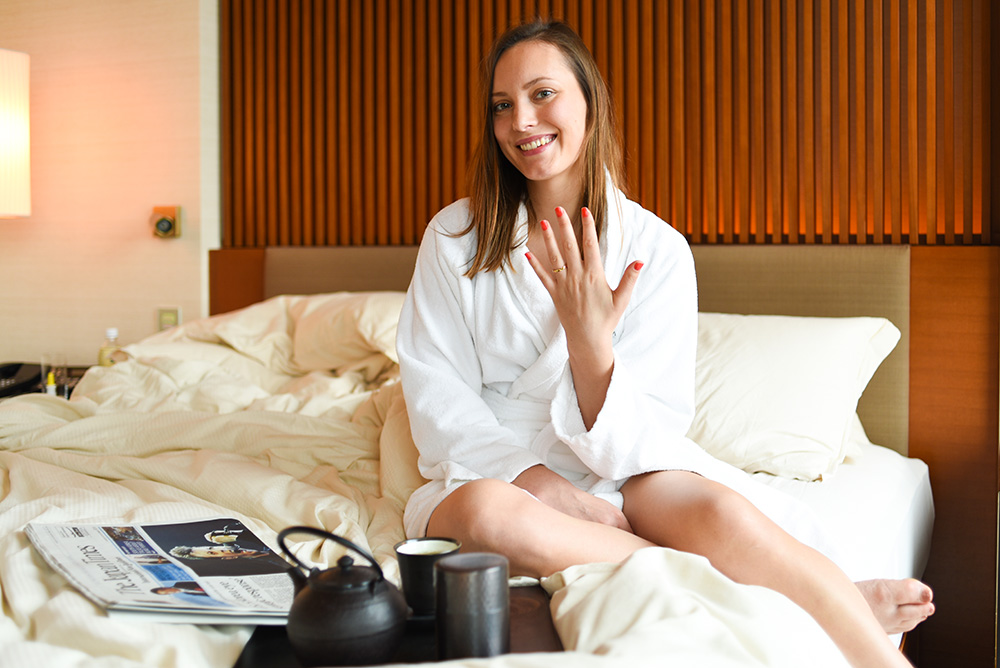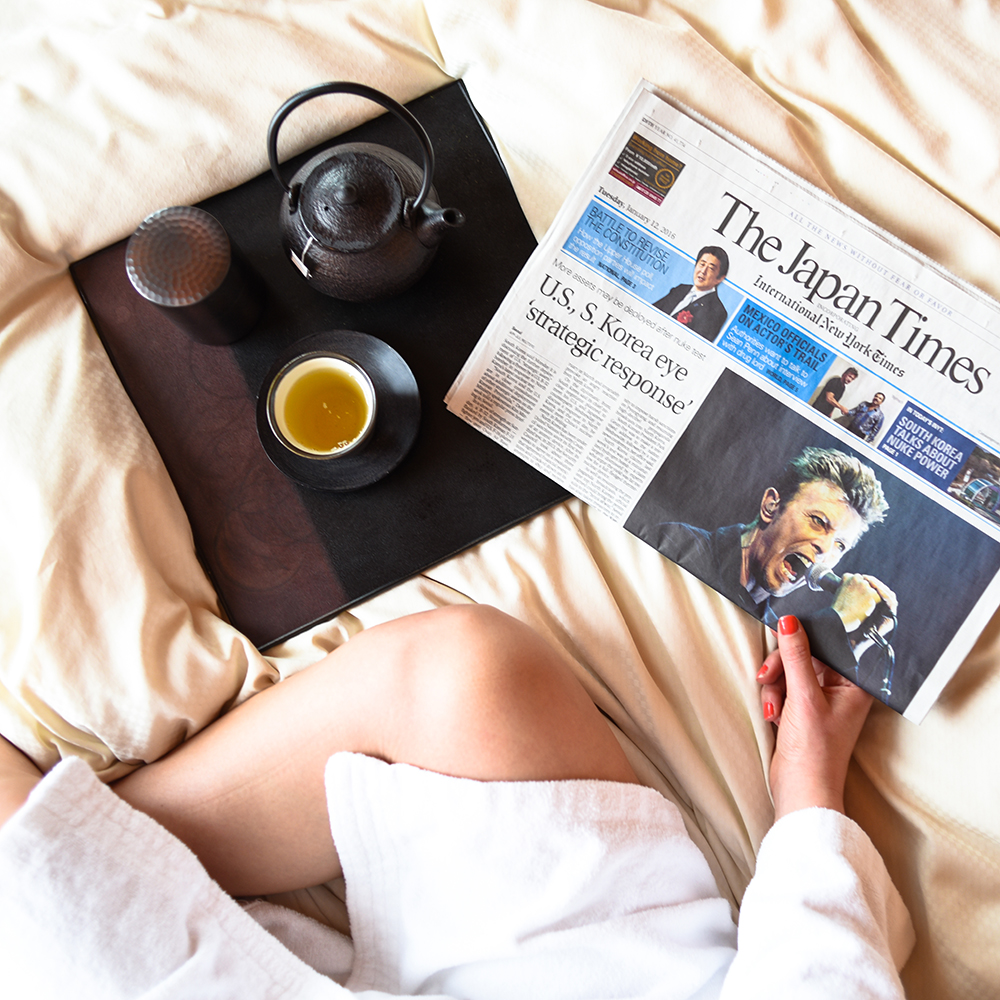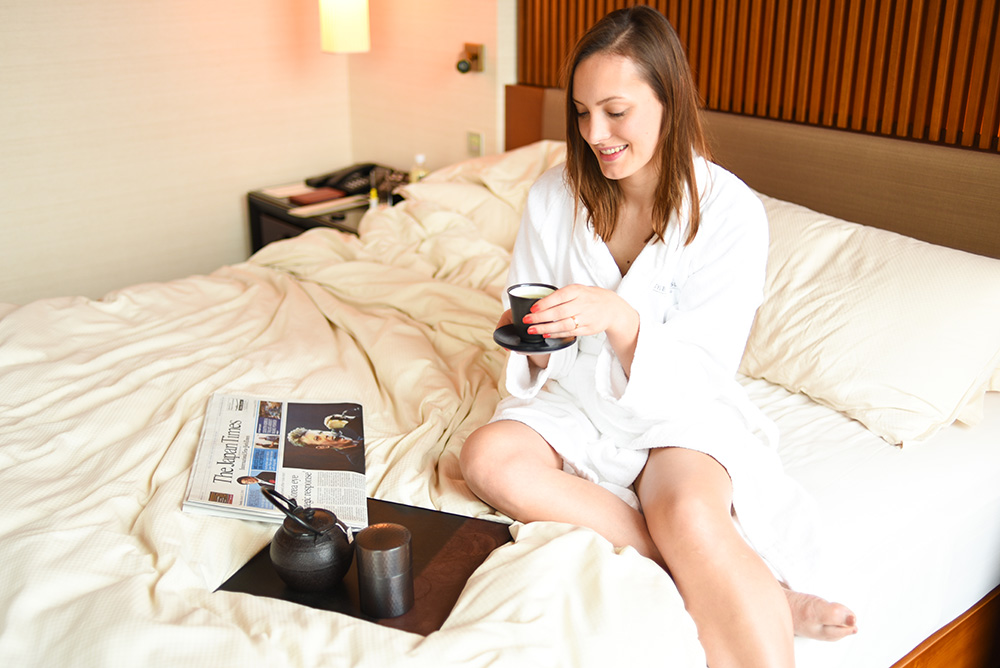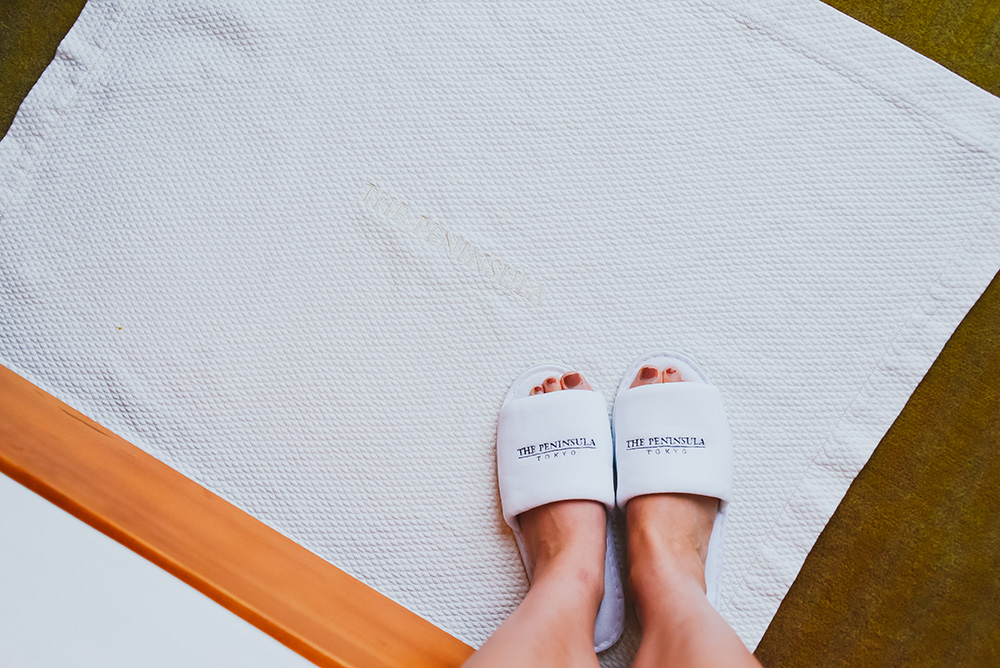 Dining
A sumptuous breakfast is served in the lobby between 6:30 – 11:00am each morning, which Ben and I indulged in the morning of our engagement. This was an occasion that called for french toast (although do I ever really need an occasion for french toast?)! Breakfast is not included in the room rate, but it really is a spread to remember and I definitely recommend treating yourself. The lobby also serves a famous afternoon tea every day as well as an international dining menu.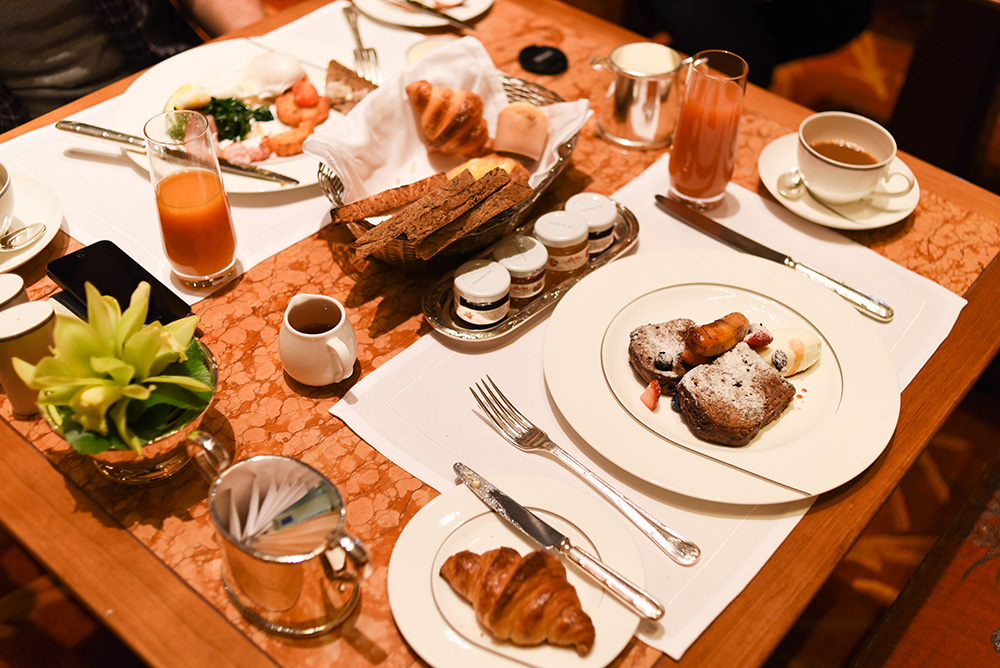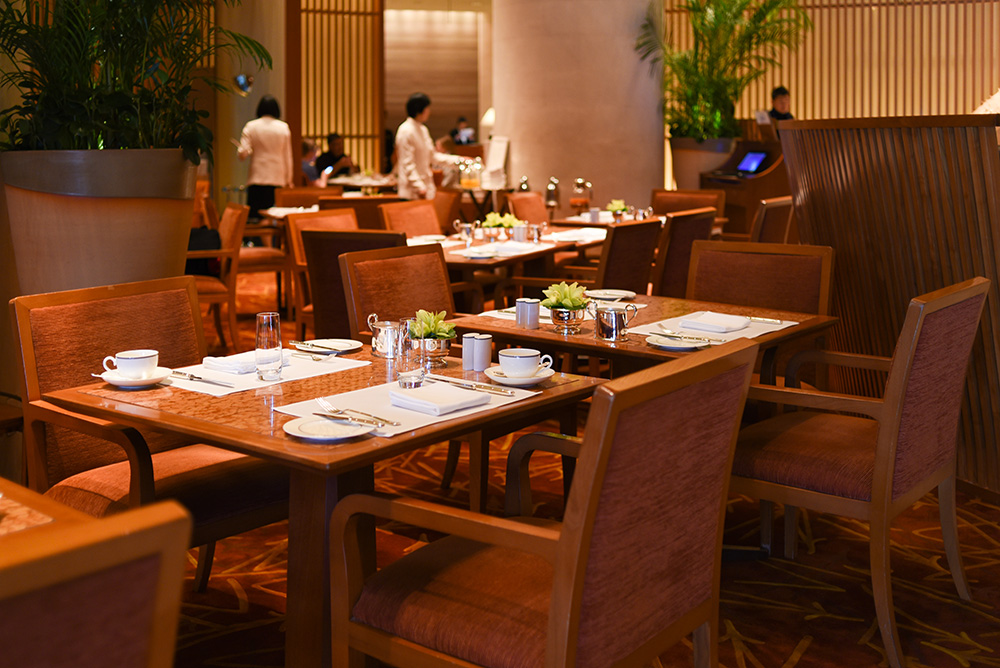 There is no shortage of dining options available to guests at the hotel. There are an incredible four restaurants as well as a café to choose from that offer guests a host of unique dining options. We didn't dine at the hotel and instead went out for sushi in Ginza instead. We did, however, head up to Peter: The Bar on the 24th floor for a signature 'Tokyo Joe' pre-dinner cocktail. Gosh, what a gorgeous setting to sip on a drink overlooking the sparkling city below!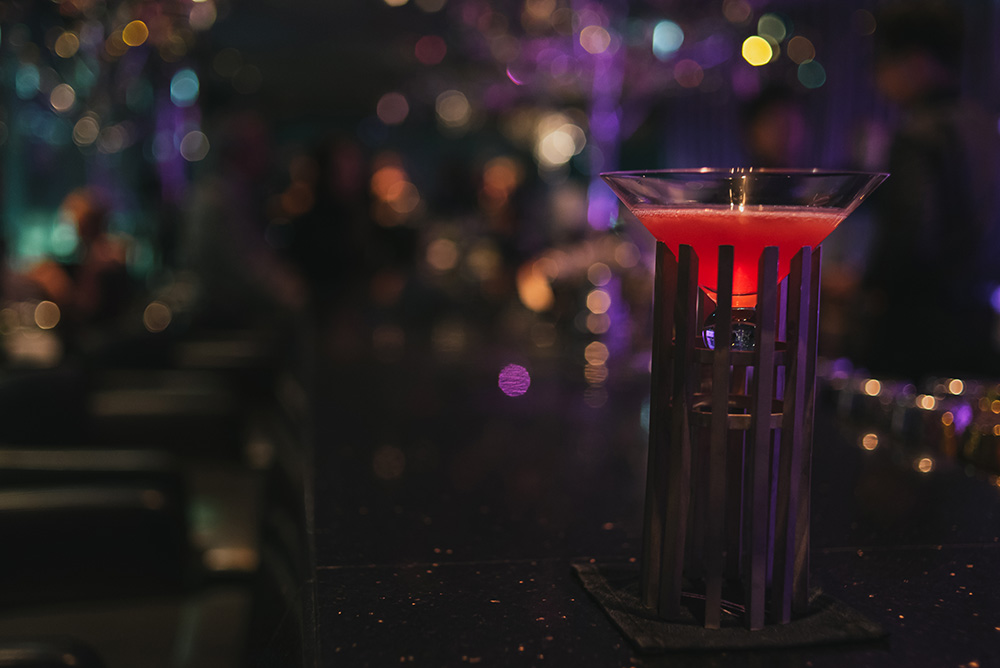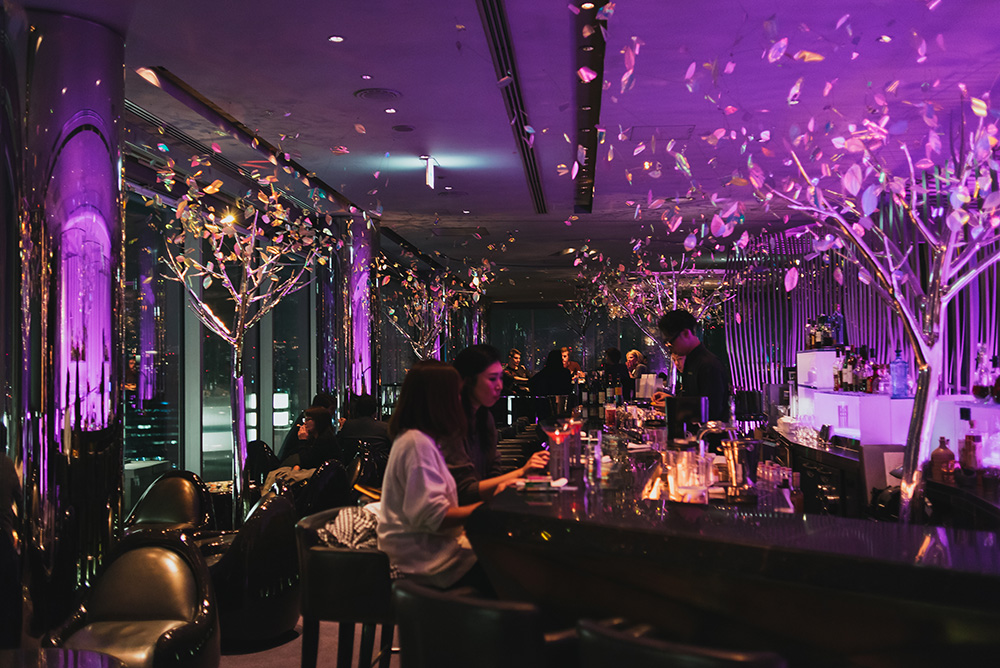 Other facilities and services
Occupying the 5th floor is the impressive pool and wellness zone. The 20m heated pool and adjacent vitality pool offer stunning views over the Imperial Palace and Hibiya Park.



The fitness centre offers cardio equipment and weights machines and there is even a team of personal trainers on hand for guests wanting to push themselves that little bit further. Considering the fact that I had been eating everything I laid my eyes on in Tokyo, I really should have undone some of the damage here in the fitness centre, but I guess I was a little preoccupied with being engaged to care much about the treadmill!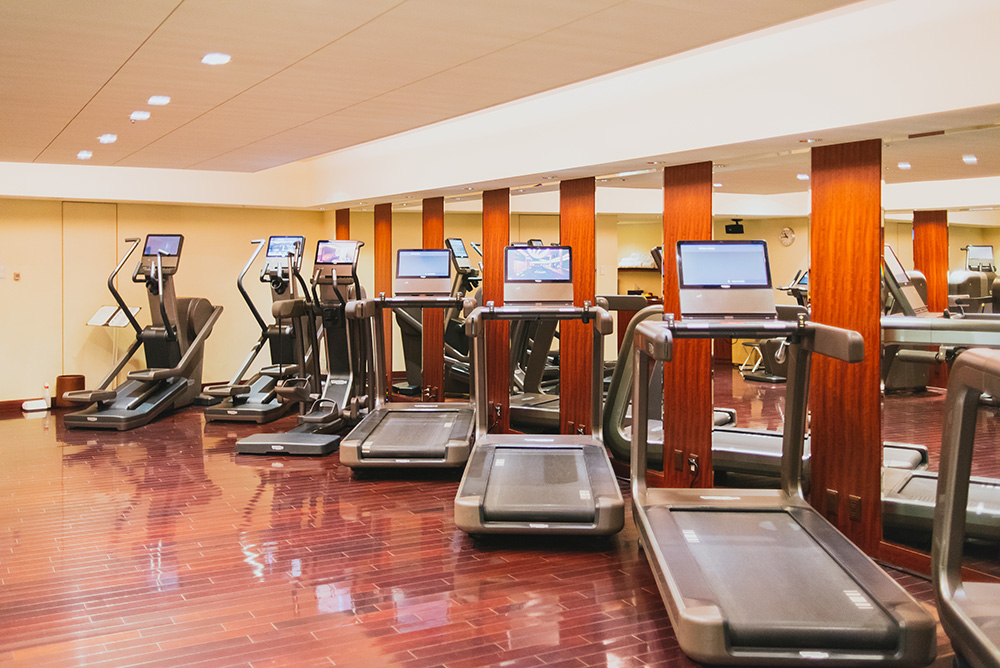 The award-winning Peninsula Spa occupies the 6th floor and offers a staggering nine treatment rooms. Next time I'm going to book one of the signature Kaihatsu Enlightenment Massages which celebrates ancient massage techniques that formed the foundation of Shiatsu today.
Finally, as the only hotel in Japan with a customised car fleet, if you can spare the cash, why not book an airport transfer in one of the hotel's Rolls Royces? Or better yet, if you're only travelling within two kilometres, it's complimentary!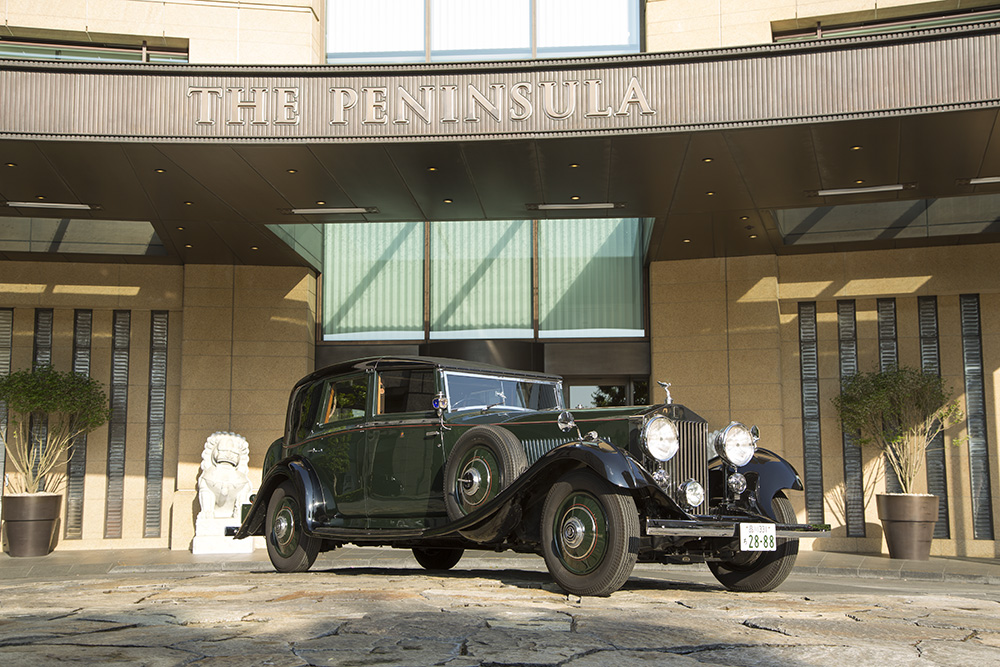 Book this hotel if…
If you're looking for a hotel that will guarantee a memorable stay for years to come, you absolutely can't go past the Peninsula Tokyo. From the moment you arrive until the (sad) moment you depart, the staff work tirelessly to ensure that your entire experience is relaxed, enjoyable and carefree. There was always someone on-hand to attend to my every wish — I felt as if I were royalty just like the Emperor in the Imperial Palace across the street! Every luxury is afforded to guests here — from the spacious guest rooms to the vintage Rolls Royces, from the world-class cuisine to the five-star spa — there is nothing left wanting. Although the hotel is expensive, this is the place to come for a special occasion (like an engagement!) or to simply celebrate being in Tokyo; worthy of a stay here on its own.
Rooms can be booked through the Peninsula Tokyo website.
---
Disclosure: I was welcomed at the Peninsula Tokyo as a guest, but as always, this review is an honest reflection of my experience. Seriously, this was one of the nicest hotels I've ever stayed at!