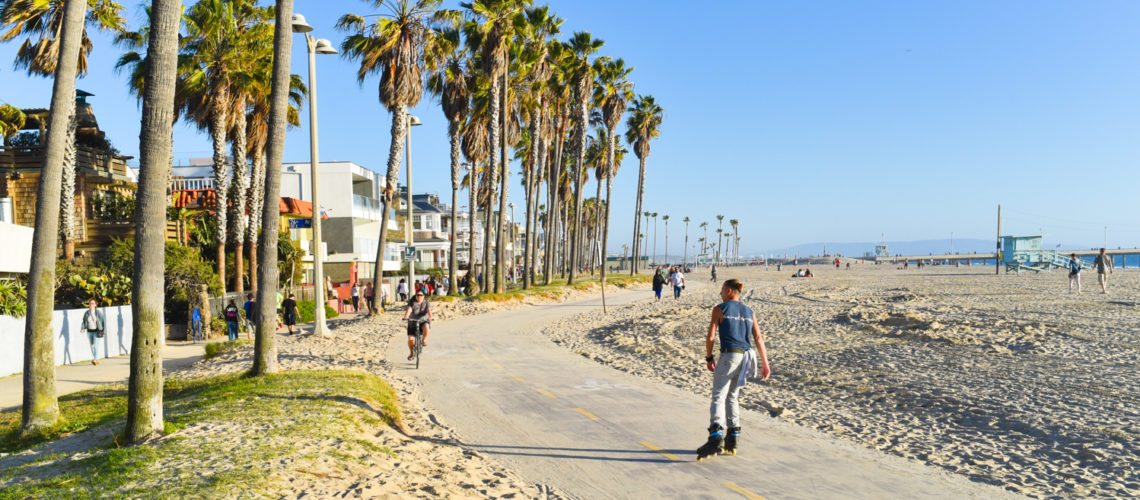 Known for its endless summers, being the epicentre of the entertainment industry, and serving some of the best international food in the world, there's much that is appealing about a visit to the 'City of Angels'. Whether you're only staying a few days or a month (like I did), here are 20 things you should know before you go to LA: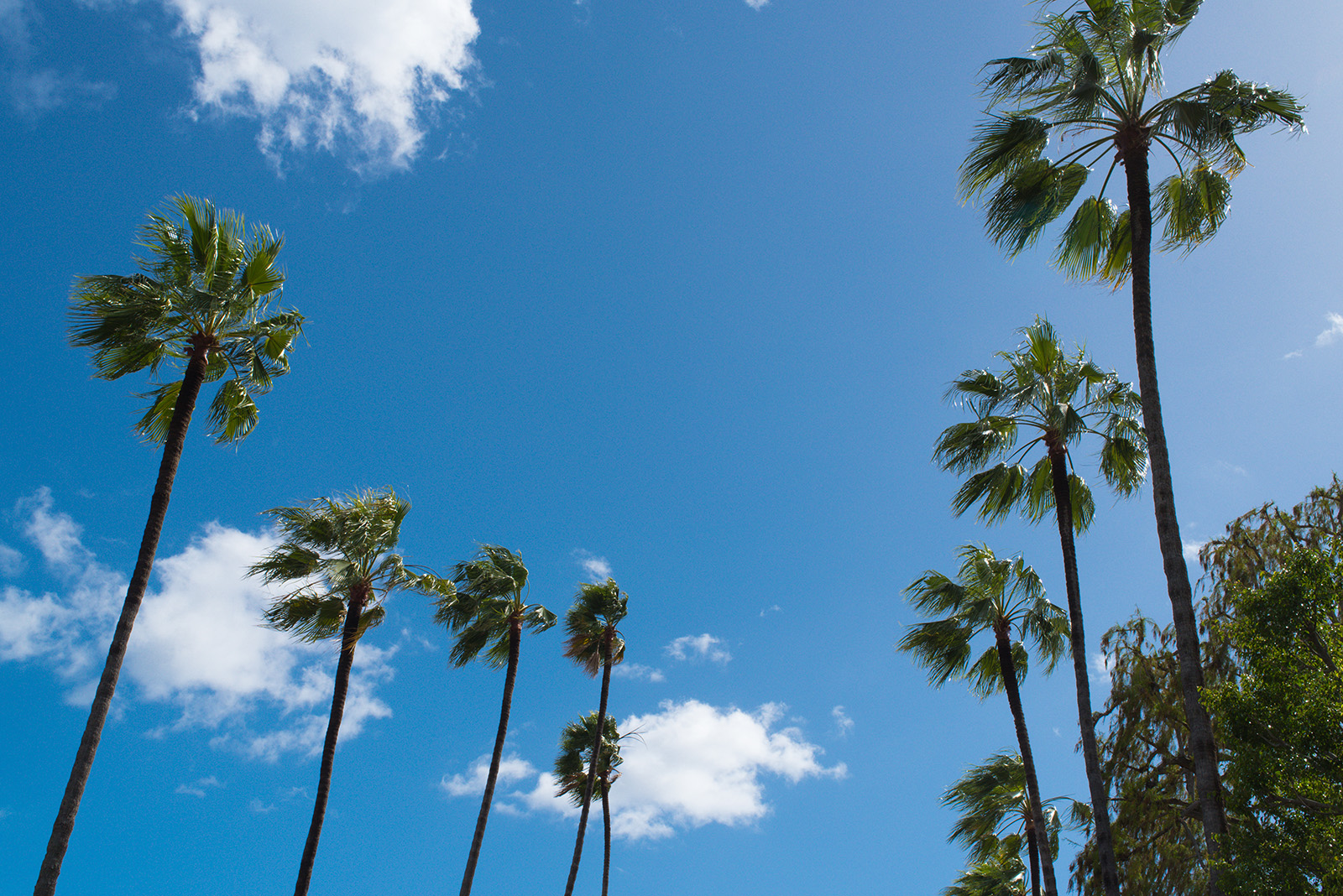 1. It's huge
LA is gigantic; an infamous urban sprawl like no other. The city stretches on and on…and on. To put it into perspective, LA is almost double the size of Singapore. Or how about this: seven US cities can fit within the LA city limits. See what I mean? You'll only see a fraction of it while you're there so try and pick where you stay carefully. For me, that would ideally be Santa Monica or Venice — I love the vibe of these neighbourhoods, they're close to the beach and there's always a lot going on.
2. You can't get by without a car
After living in Berlin for nearly three years, I had gotten quite used to never needing a car. LA was a shock to the system if ever there was one. The public transport network is pretty terrible so you really do have to have a car to get around, otherwise you won't be seeing much at all! Also, you'll pretty much drive your car everywhere, even if where you're going is within walking distance because no one walks the streets and you'll feel pretty weird out there on your own.
3. You can't beat the weather
The southern californian climate is pretty much the best in the world. It's sunny almost every single day and consistently warm year-round. If it rains, which is basically never, people freak out and can't cope, especially when forced to drive in it.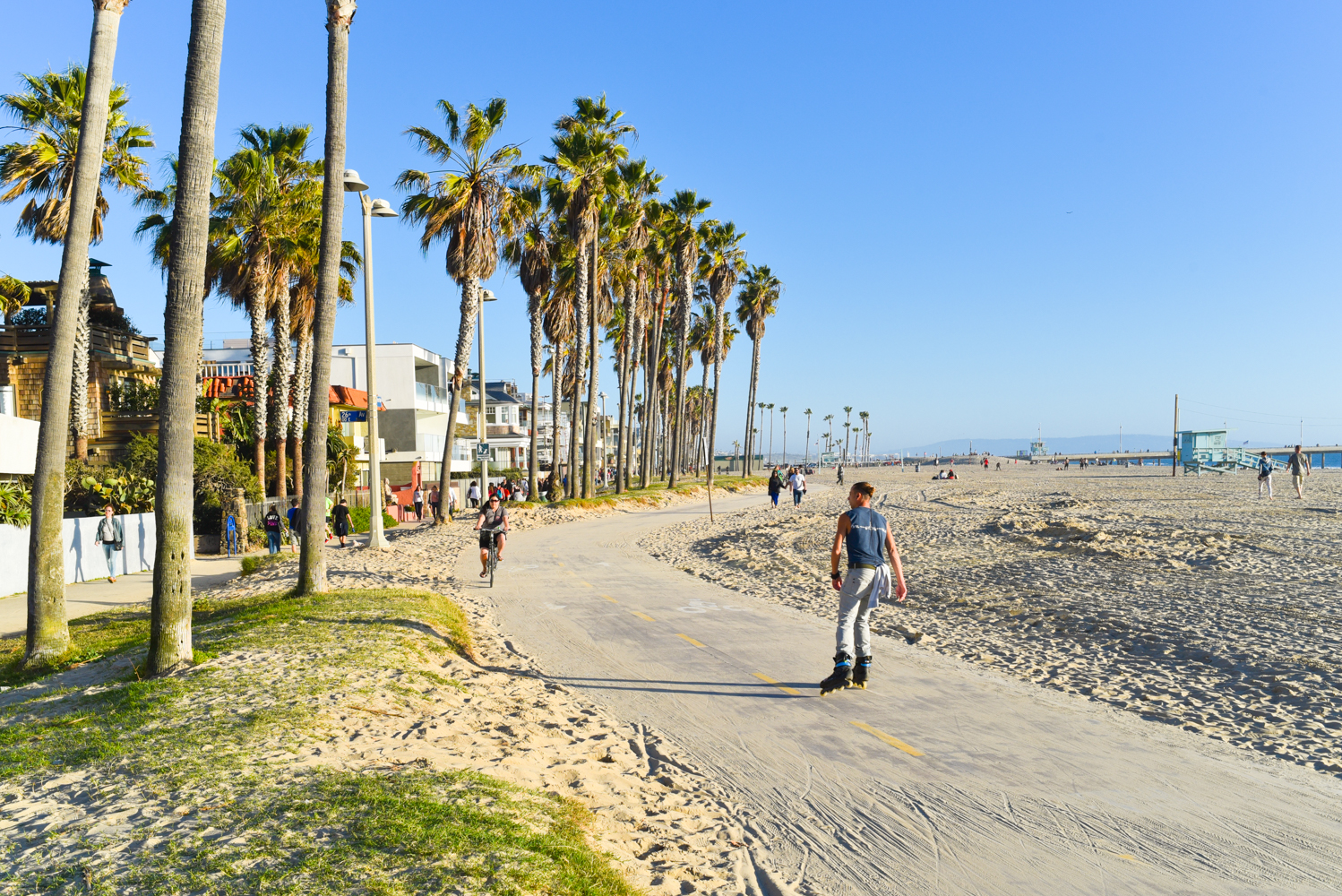 4. Food is bigger than back home
Order less food than you think you need in LA. The serving sizes are huge. I could never finish what was on my plate, no matter where I went.
5. You'll pay big bucks for wine
If you know me, you know I love a cheeky glass of wine (or bottle) here and there. In LA and in the USA in general, I was shocked at how expensive wine was in restaurants in comparison to what I'm used to in Europe. Be prepared to fork out the cash otherwise you might want to stick with lemonades.
6. It's smoggy
All those cars on the roads mean that LA air is far from clean. While being a major cause for concern for the environment (and your health), the silver lining is that all those particles in the air do make for some pretty sunrises and sunsets.
7. Traffic really is a nightmare
Because everyone needs a car to get around, you can imagine how many cars are clogging up the roads. LA traffic is a nightmare, particularly on the notorious 405 and 101 freeways where you can be stuck bumper to bumper for hours on end. Before you head off anywhere, be sure to check Google Maps for updated traffic information and work out your fastest route. I mostly always preferred to avoid the freeways because people generally seem to drive like maniacs at breakneck speeds which would have me white knuckled the whole trip.
8. Valet it
Because you're already so stressed out from driving to your destination, the last thing you need is the stress of finding a parking spot. It's pretty difficult, but if you do nab one, be sure to triple read the parking signs because you WILL get a fine if you're not careful. The better alternative? Valet it. Drive right on up, hand over the keys, pay around $10 and problem solved.
9. It's diverse
LA is one of the most ethnically diverse cities on earth and widely regarded as America's most diverse city. Almost half of the population is Hispanic or Latino, nearly 13% is Asian and nearly 9% African American. There are more than 200 languages spoken across the city. Yes, you read that correctly. You know what that means? Killer international food and a cool multicultural vibe.
10. Each neighbourhood feels like it's own mini-city
From Koreatown to Little Tokyo, from Westwood to Pasadena, LA is a mish-mash of dozens of neighbourhoods that are so different from one another, they feel like cities in themselves.
11. Tax is added at the end
A word of warning: the prices you see in the supermarket, on the menu in a restaurant, or in retail stores don't include sales tax (it's added afterwards) so be prepared for a little extra surprise on your bill.
12. Go road tripping
Whether you want to escape to the desert, the snow-capped mountains, or feel dwarfed under some of the tallest trees in the world, it all makes for a perfect road trip from LA. California is such a raw, spectacularly diverse state and there's nothing like getting out of the city and heading into the wild.
Related: How to Have an Epic Weekend in Joshua Tree National Park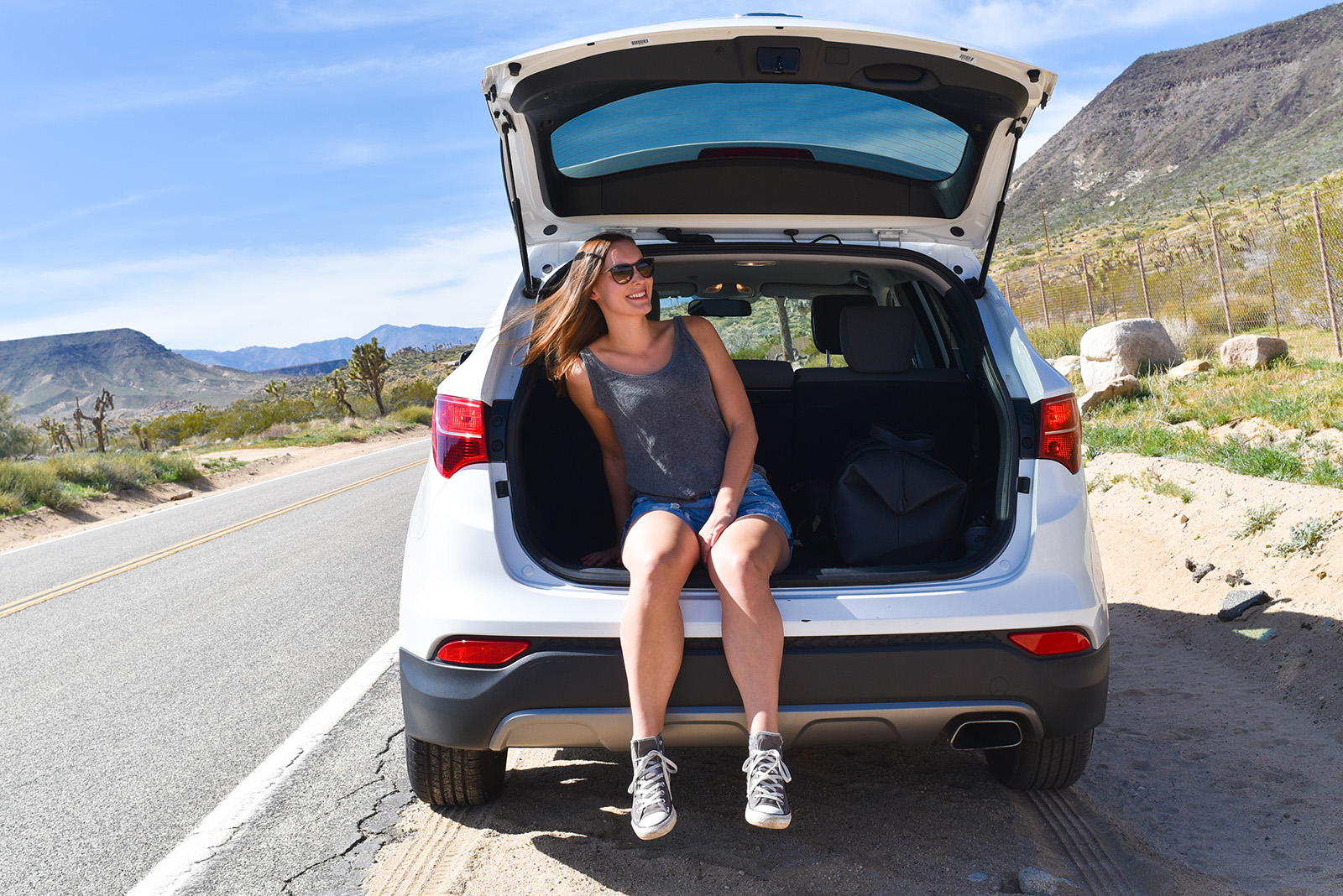 13. Plastic is fantastic here
I had never seen a real-life person with butt implants until I visited LA. It's even weirder than you can imagine. It also seemed like every second person, men included, had had some kind of cosmetic procedure.
14. You have to tip everyone… everywhere
It's a good idea to keep a stash of $1 notes in your pocket for the multiple times a day you'll have to tip people who give you any kind of service. Being caught without change is pretty awkward.
15. Celeb spotting is a natural occurrence
There's a pretty good chance you will run into at least one famous person while you're in LA, but most probably not in Hollywood. I passed Robert Downey Jnr. on the street in Venice and ate poké in Santa Monica next to Action Bronson.
16. Plan where you're going in advance
In LA, you really need to have a specific idea of where you want to go before you set off. Chances are, you'll have to drive a while to get to your destination and battle killer traffic on the way, so you really do have to plan your route in advance. If you want to make a couple of stops throughout the day, try and plan it so that they all connect up easily to one another and stick to one side of the city otherwise you'll be spending most of your day on the road.
17. You'll have your ID checked all the time
Whenever you enter an establishment serving alcohol, be prepared to show your ID, even if you look well beyond the legal drinking age of 21. Take it as a compliment!
18. The beaches are just how you imagine them to be
Those golden californian beaches really do put a spell on you. No matter where you are in the city, the beach is always calling. From the classic wide stretch of Santa Monica beach to the rocky El Matador State Beach in Malibu, you're bound to find a beach you love. Watch the sun set over a plate of fish and chips at the end of the day.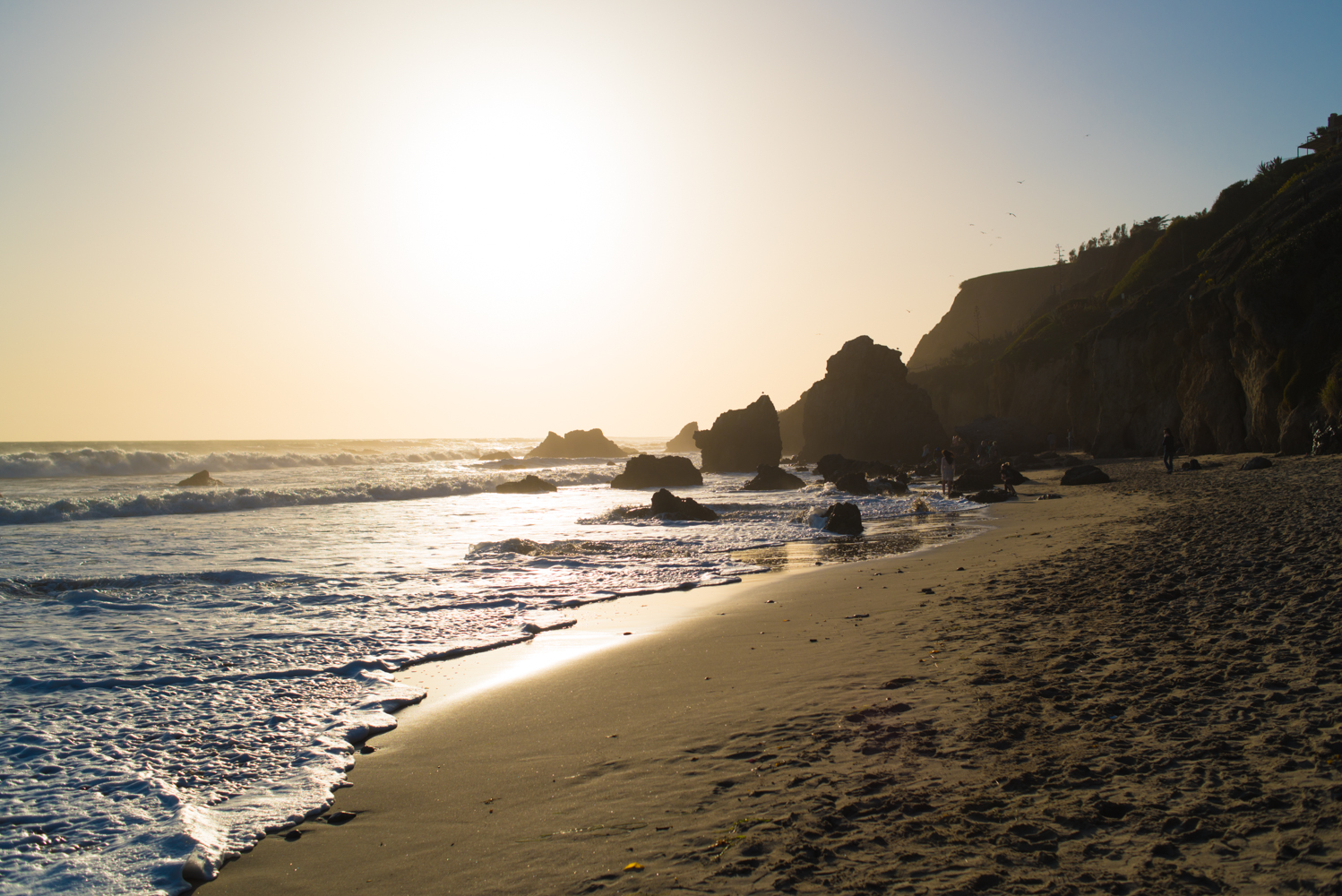 19. It's a health-conscious city
Craving a cleanse? Don't think America is all about greasy fast food. In LA, you'll find green juices, kale salads and açaí bowls gracing menus all over town. If you want to get your workout on, hit up one of the gyms which you'll find on every block, flex your muscles down at Muscle Beach Gym in Venice, or go hiking in your hottest workout gear up at Runyon Canyon. But don't get too sweaty. That'll ruin the selfies.
20. Find the food trucks
LA's food truck game is strong and if you visit without hunting them down for a feed, you're missing out big time. Some food trucks here have a cult following and there are even apps that you can download that track the whereabouts of these roaming meals on wheels. Some of the most famous trucks include Kogi (Korean fusion tacos), Guerilla Tacos (tacos with a refined twist), Jogasaki (sushi burritos) and India Jones Chow Truck (gourmet, vegan-friendly, Indian street food).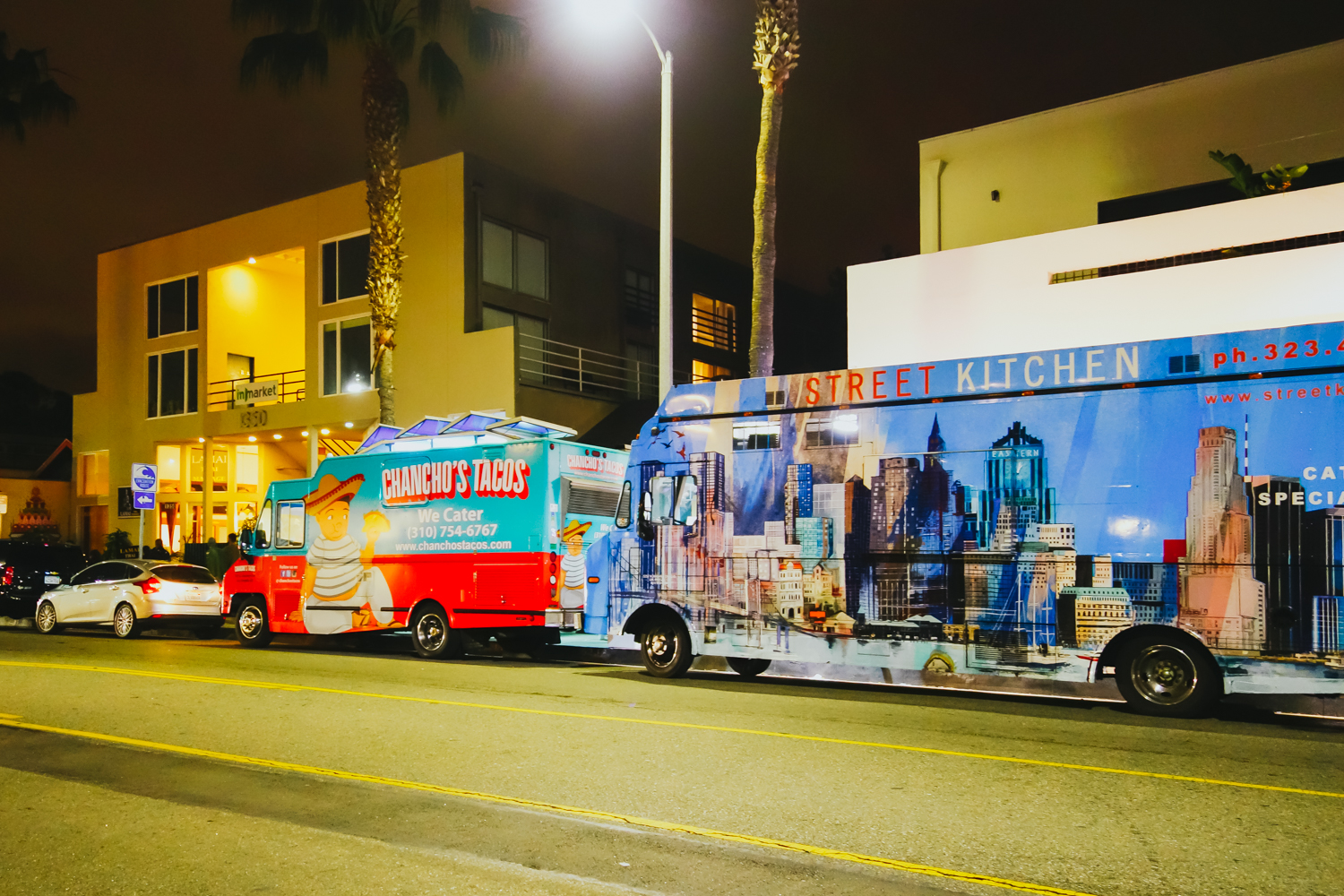 Have you been to LA? What advice would you give a first-time visitor?