There's nothing worse than feeling low on energy when you're travelling. There's so much to see, do and explore, that you never want to feel anything less than your absolute best! For busy days sightseeing and navigating a new city on your feet, keep your energy levels up by packing some of these healthy travel snacks for an on-the-go energy boost. Treat your body right with these yummy bites that are guaranteed to keep you feeling fuller and satisfied for longer.
The best healthy travel snacks to keep you energised:
Nuts
Nuts are nutritional powerhouses. Packed with fibre and protein, nuts keep you feeling fuller for longer and the healthy fats in them are good for your health. Almonds, cashews and pistachios are all good choices for snacking on the go, but try to go for the unsalted variety.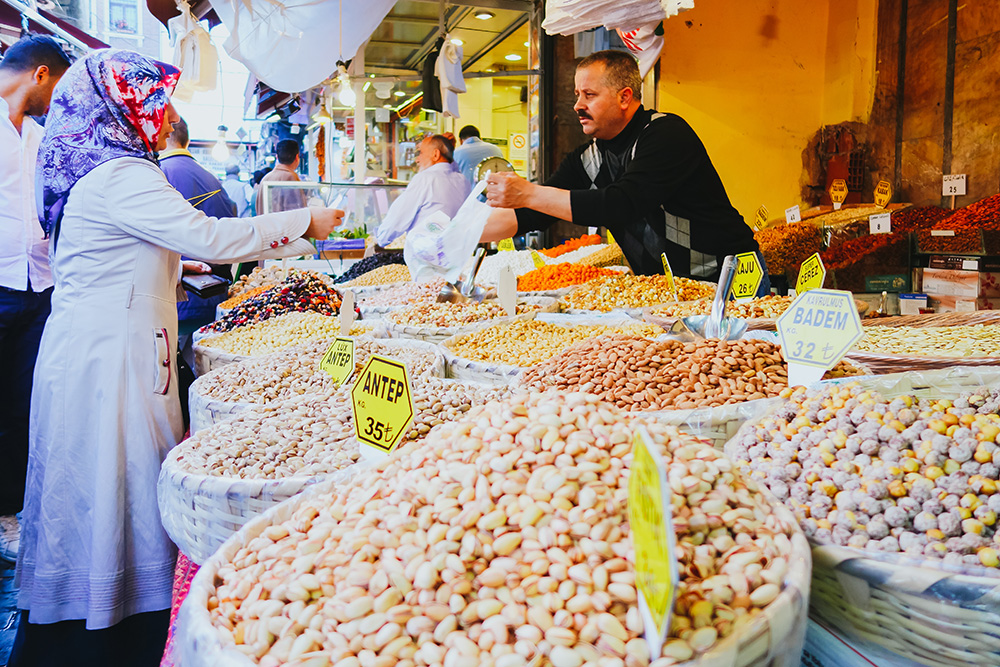 Fruit and vegetables
Fruits and vegetables such as bananas, apples, figs, carrots, celery sticks and grapes can go without refrigeration for hours and are easy to buy on the go. They contain lots of fibre which helps keep your digestive system in check while you're travelling. Just remember to avoid fruit and vegetables that you can't peel in developing countries.
Protein bars
Protein bars are a convenient snack that will keep you full until your next meal. Look for bars that are low in sugar and calories to ensure that you choose a healthy option.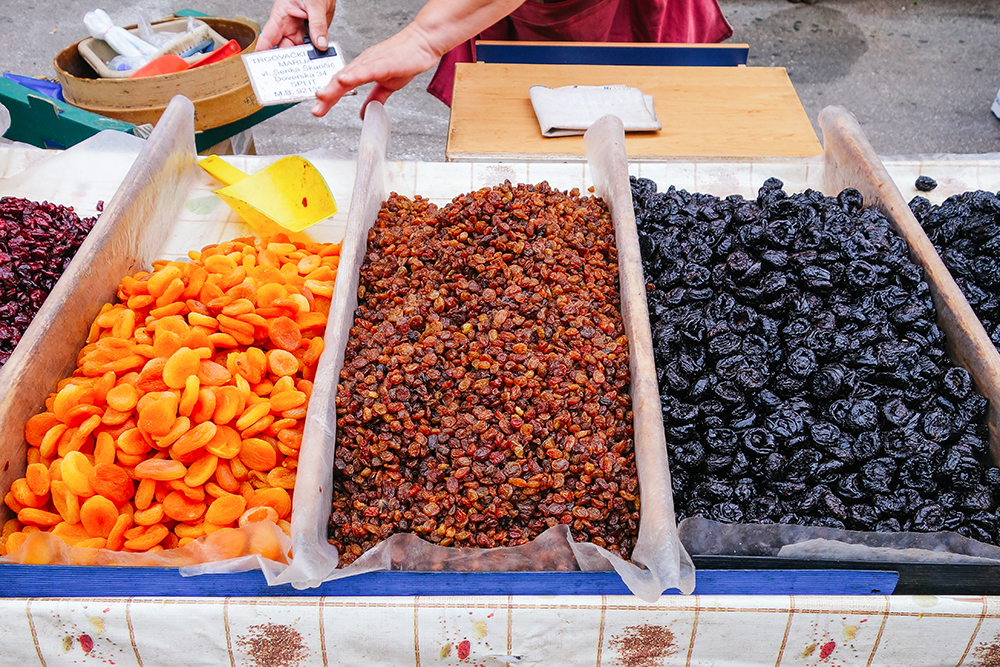 Dried fruit
Snacking on dried apricots, dates or raisins is an easy travel snacking option. The natural sugars in them will give you an energy kick so stock up at one of the local food markets in the city you're exploring.
Nut butter and crackers
There's a reason why dietitians recommend nut butters: they're full of protein, healthy fats, fibre and vitamins and minerals. Choose your favourite nut butter and spread on some rice cakes or crackers for an easy, cheap and nutritious snack on the go.
Protein shakes
You can grab a ready-to-drink protein shake from lots of supermarkets which you can just throw in your bag for later. Protein shakes can also be a great alternative to breakfast if you're running late!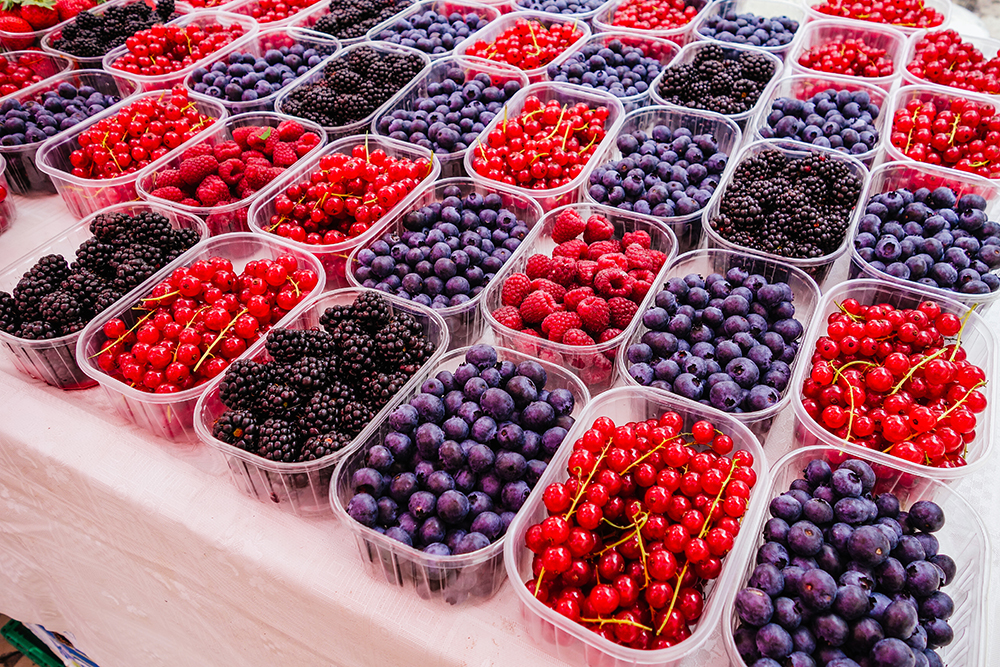 Berries
It's easy to find punnets of berries at markets or grocers on your travels and they make for a delicious travel snack. Widely claimed to be some of the healthiest foods on the planet, their high antioxidant content helps to fight free radicals which cause illness in the body. No one likes to get sick while travelling, so pick up some blueberries, goji berries or strawberries while you're out and about to nourish your body.
Instant oatmeal
Grab a bowl of instant oatmeal and simply add hot water for a nutritious breakfast wherever you are. This is perfect for long train journeys, at airports or on flights where hot water is easily accessible and you feel like a healthier alternative to the breakfasts on offer.
Trail mix
Filled with healthy nuts, seeds and dried fruits, trail mix is a classic travel snack and a favourite among active adventurers. Healthy and filling, small sachets of trail mix are of perfect snacking size and can be easily packed as travel fuel for later in the day.
Also, did you know that travelling itself gives you huge health benefits? How awesome is that?! Check out some of these 25 science-backed health benefits of travel, written by fellow blogger Helen Nichols.
What are the best healthy travel snacks in your opinion?