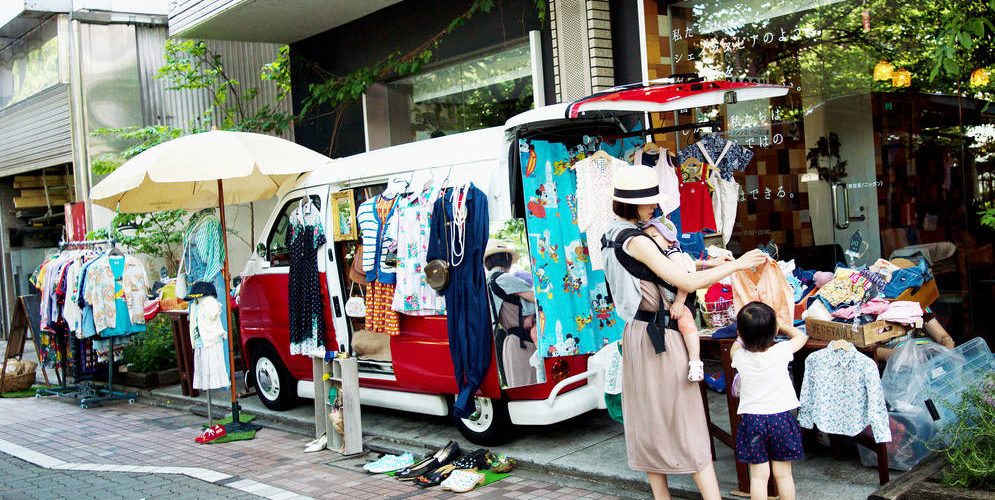 Home to over 13 million people in the city centre, Tokyo is the world's largest metropolis. Intense, right? Encompassing over 50 neighbourhoods, deciding which one to base yourself in on your visit can be overwhelming to say the least! Whether you're looking to experience the Tokyo of Lost in Translation or you're seeking a quieter, more traditional feel, here's your complete guide to Tokyo's best neighbourhoods:
Akihibara
Nicknamed 'Electric Town', Akihibara is Tokyo's electric and anime district that is filled with endless arcades selling all manner of electronics and gadgets. Multi-level gaming and pachinko parlours create a 24-7 virtual reality world and this is the anime and manga hub of all of Tokyo. It's also the birthplace of the famous Maid Cafes.
Highlights: Electronics, subculture, anime, manga, gaming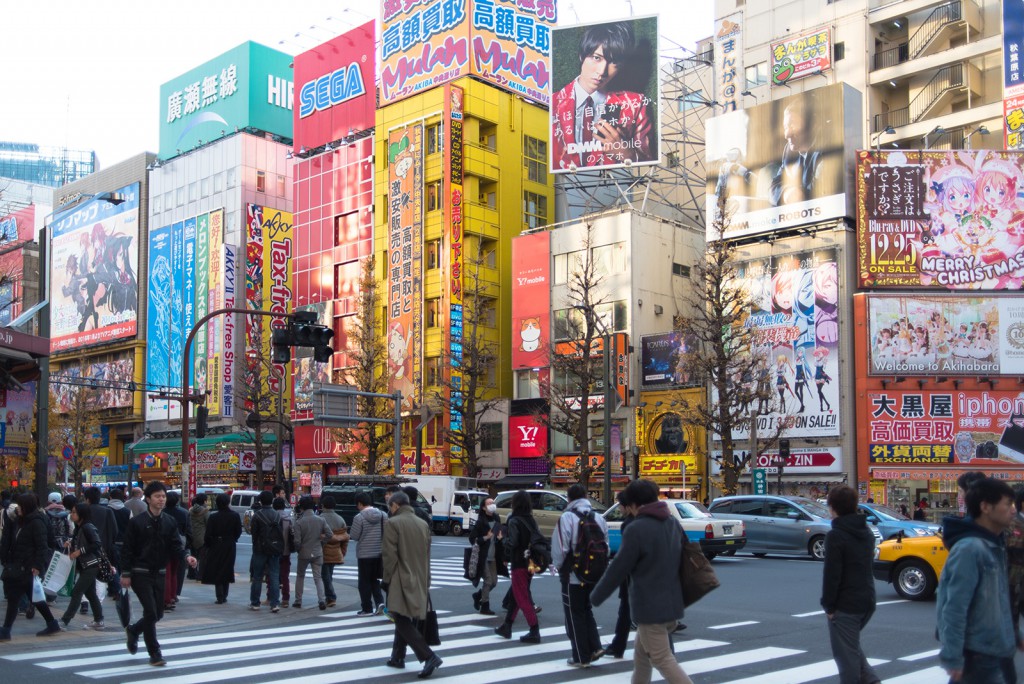 Aoyama
Located to the west of Harajuku, Aoyama is a classy neighbourhood that is filled with high-end fashion boutiques and sleek architecture. It's chic, stylish and upscale.
Highlights: fashion, shopping, design, coffee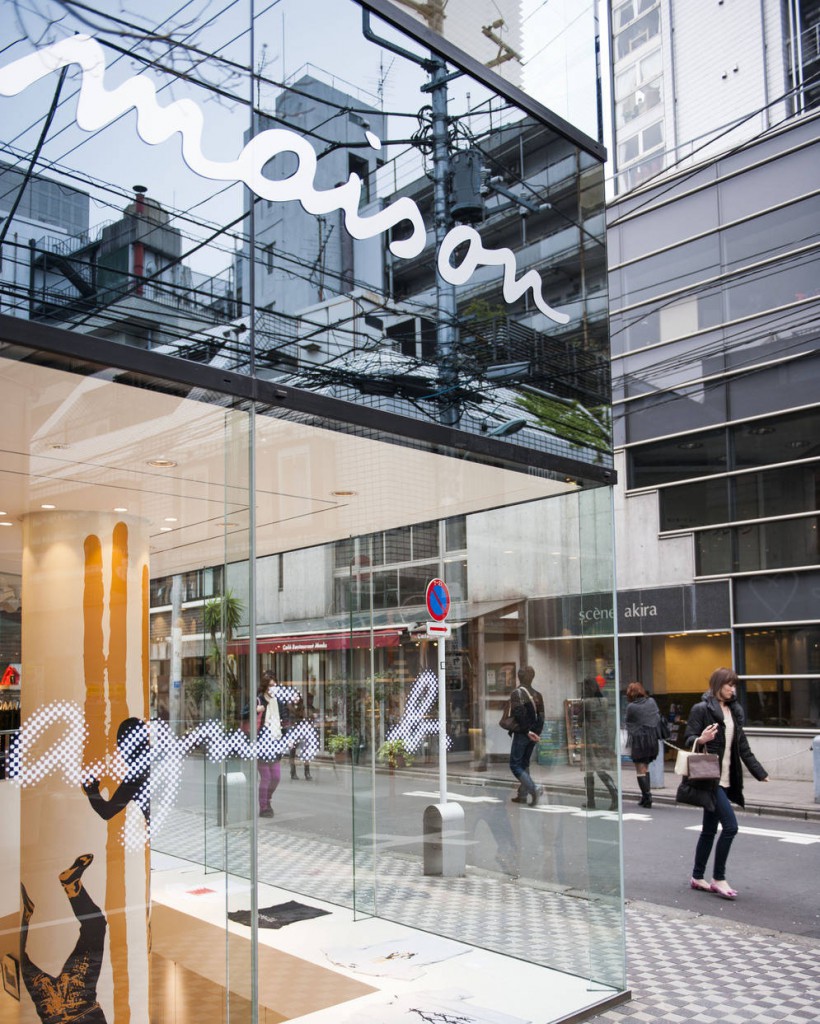 Asakusa
Not so many tourists stay in Asakusa, which has meant that this neighbourhood is more traditional than others. Here you'll find Tokyo's oldest temple, Sensõ-ji and the famous Nakamise Dori, a long shopping street with stalls selling trinkets and street food leading to the temple. If you want to stay in a traditional ryokan, your best bet is to stay in Asakusa where you'll find a greater number of them than in other parts of Tokyo.
Highlights: Sensō-ji, culture, tradition, street food, izakayas, ryokans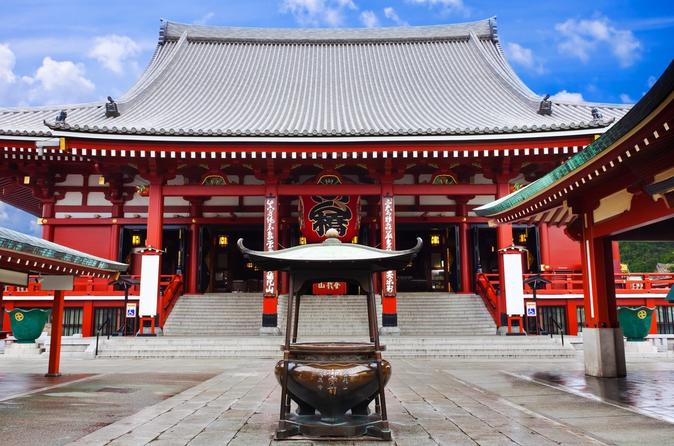 Ebisu
Ebisu is tranquil and upscale and has a decidedly European feel. It's great for people watching and is located in a prime location next to central Shibuya. This neighbourhood is more laid back than some of the other busy central districts.
Highlights: fashion, shopping, art galleries, dining, tachinomi (standing bars)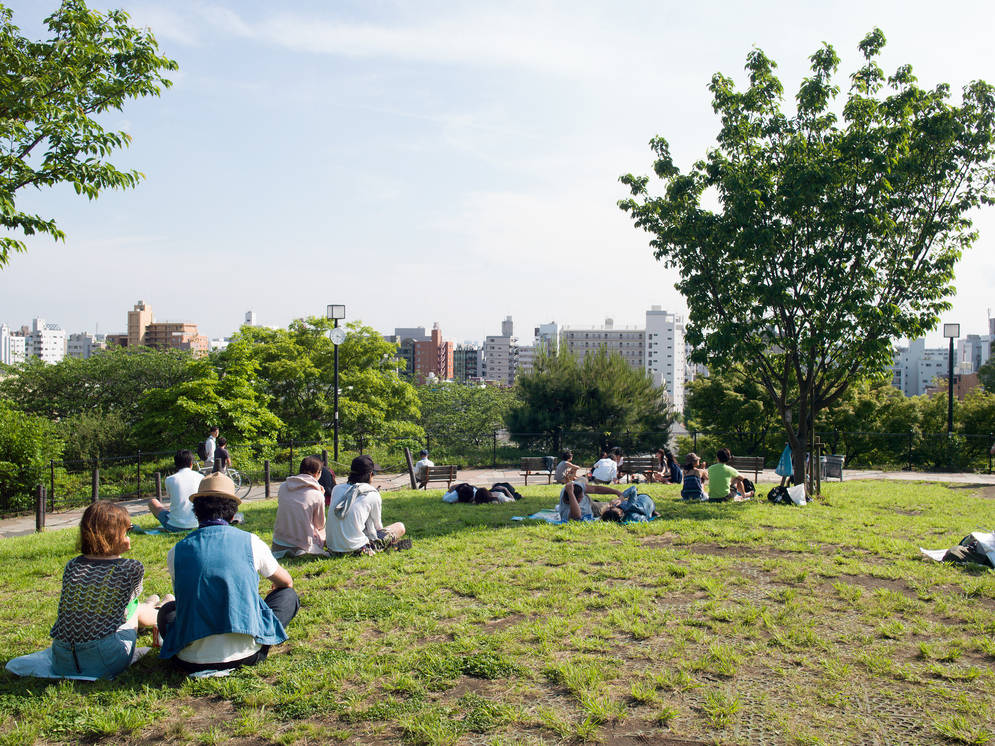 Ginza
Ginza is Tokyo's most expensive district, offering high-end fashion and luxury labels. On weekends, the main street is closed to traffic to help shoppers get around even easier. Ginza is also home to the Imperial Palace — an iconic site that mustn't be missed in Tokyo. Not sure where to stay in Ginza? I stayed here.
Highlights: high-end fashion, dining, central location, Imperial Palace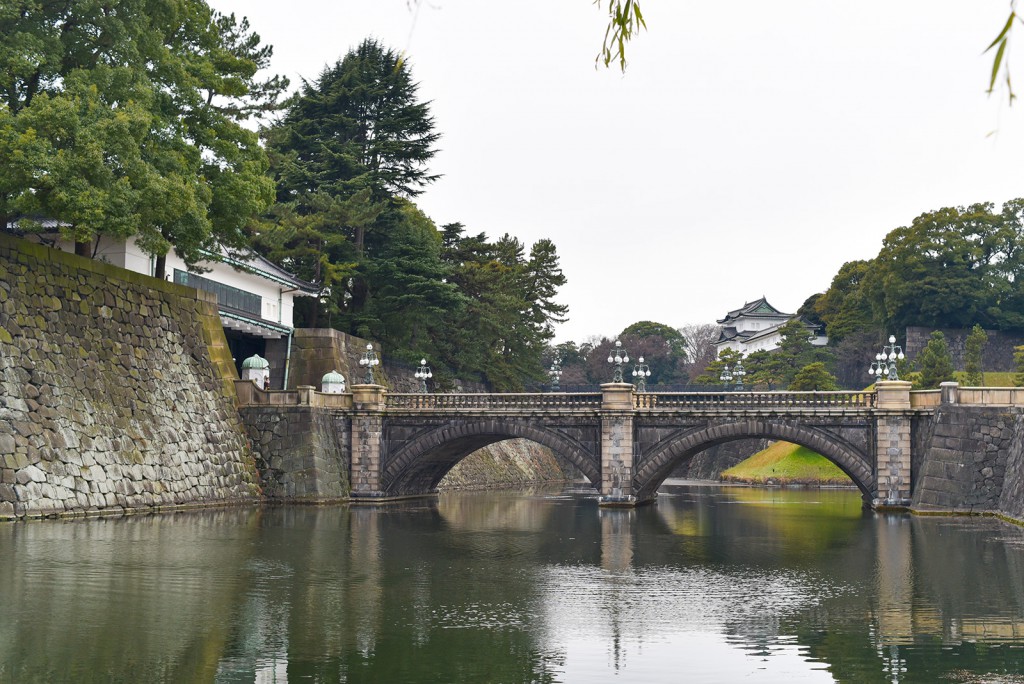 Harajuku
Located within the Shibuya district is the smaller Harajuku neighbourhood, known for its eccentric and ever-evolving street fashion. Head to Takeshita Dori on a Sunday where you'll find Tokyo's bright young things dressed to the nines. In the backstreets of Harajuku you'll find hip, one-of-a-kind boutiques and small eateries or you can do some window shopping on Omotesandō Road.
Highlights: fashion, shopping, subculture, dining, people watching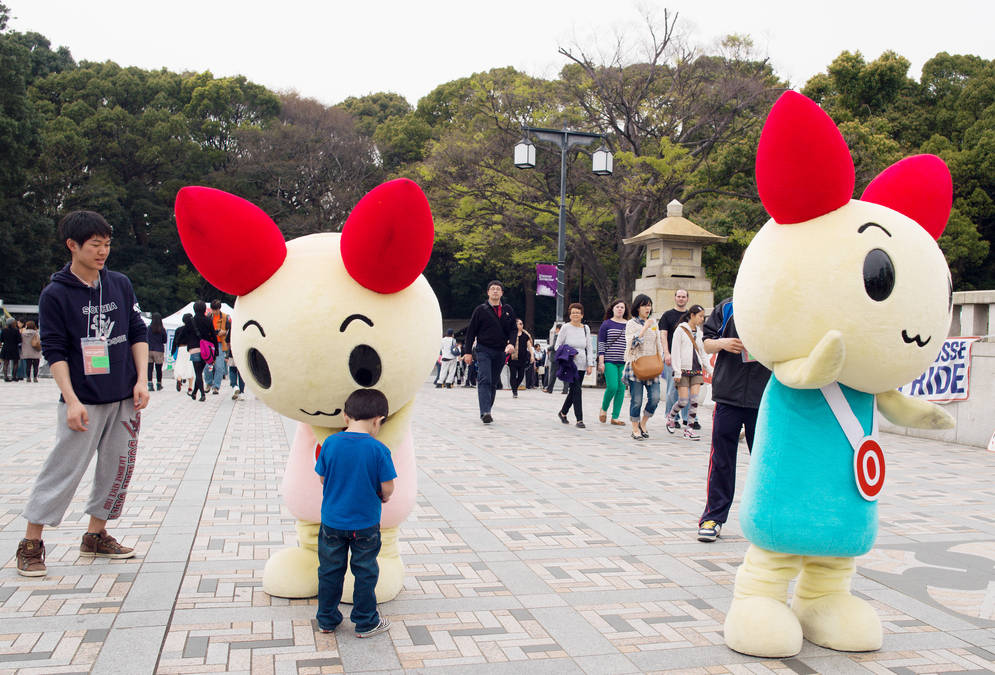 Ikebukuru
Ikebukuro is located in Tokyo's north and is a busy and bustling district that almost feels as though you're in the very centre of Tokyo. The main attraction here is the shopping, with attractions such as Sunshine City, with its 240m-tall skyscraper offering an extraordinary array of dining, shopping, museums, an aquarium and even theme parks to visitors! Ikebukuro is also famous for its ramen.
Highlights: entertainment, anime, manga, shopping, well-connected, ramen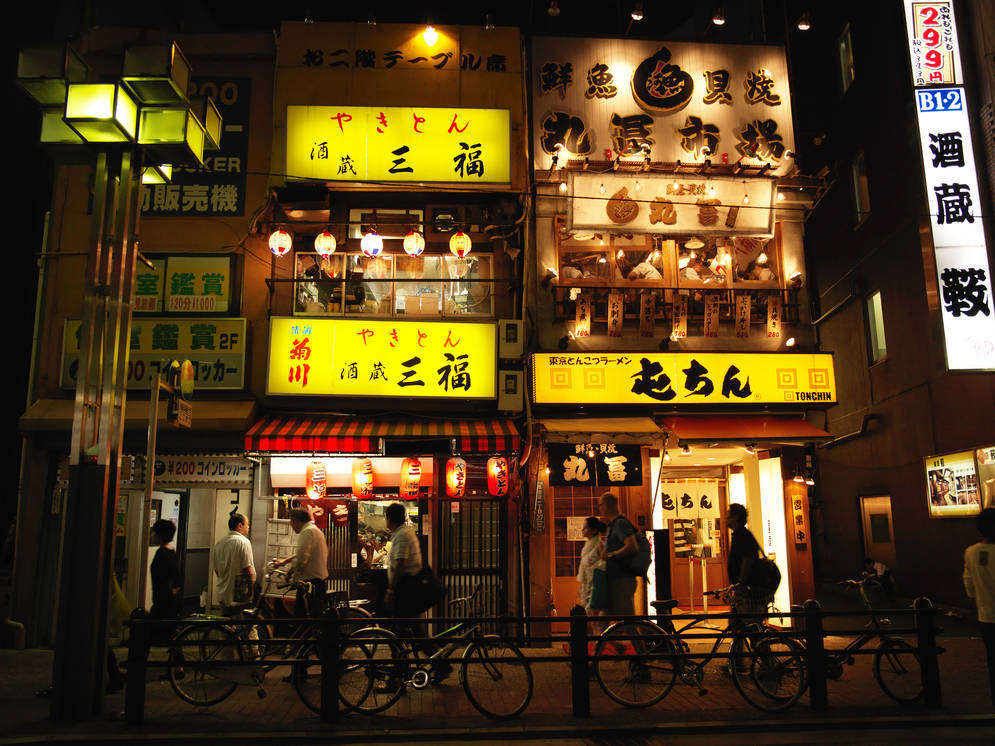 Koto
If you're looking for peace and quiet in Tokyo, Koto is your answer. Despite being home to a number of corporate offices, it's a mainly residential district and is not touristy at all. The streets are quiet and the residents are mostly families who want to escape the chaos of central Tokyo. There are lots of green spaces to relax in and the district also houses sporting complexes and Tokyo's Museum of Contemporary Art.
Highlights: quiet, art, museums, waterfront views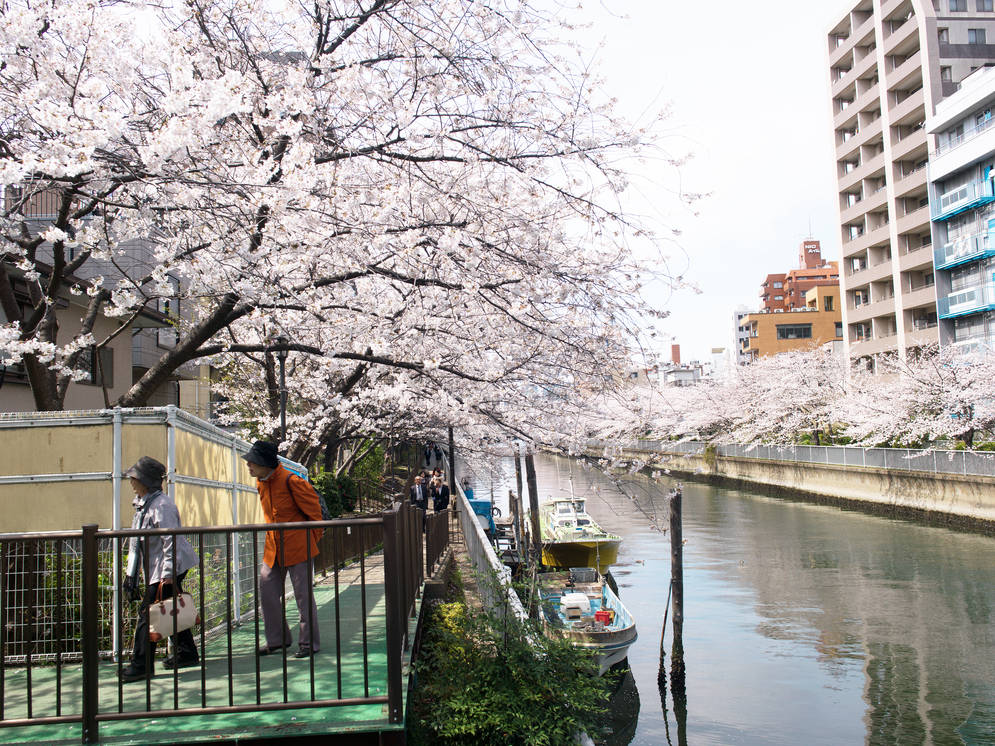 Meguru
Meguru is low-key, hip and residential. Come here to eat at the neighbourhood's organic cafes and famous izakayas and shop for vintage treasures and in old bookstores. This is a beautiful place to come to admire the cherry blossoms along the canal in spring. The enclave of Nakameguru offers trendy boutiques, galleries and cafes.
Highlights: quiet, shopping, cafes, vintage, laid-back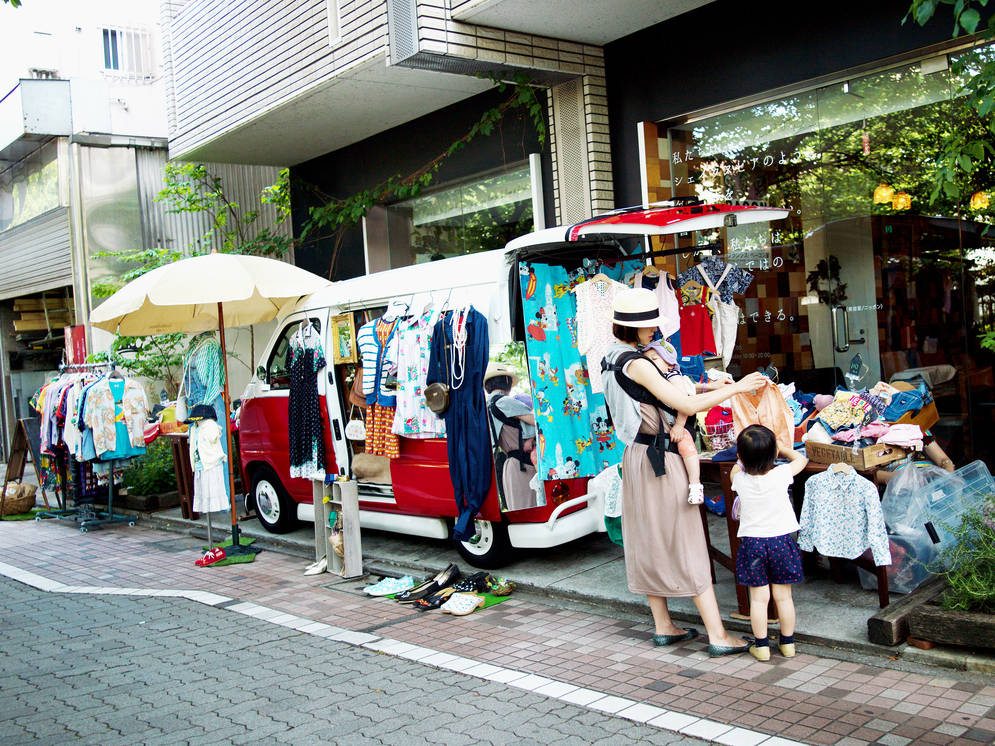 Roppongi
Roppongi is one of Tokyo's hottest destinations for nightlife and entertainment and has lured expats, locals and tourists alike for a long time. It is jam-packed full of restaurants, cafes, bars and clubs and features swanky modern complexes such as Roppongi Hills and Tokyo Midtown, which are shopping and entertainment hubs. This district boasts the largest number of international restaurants out of anywhere in Tokyo.
Highlights: nightlife, entertainment, art, culture, dining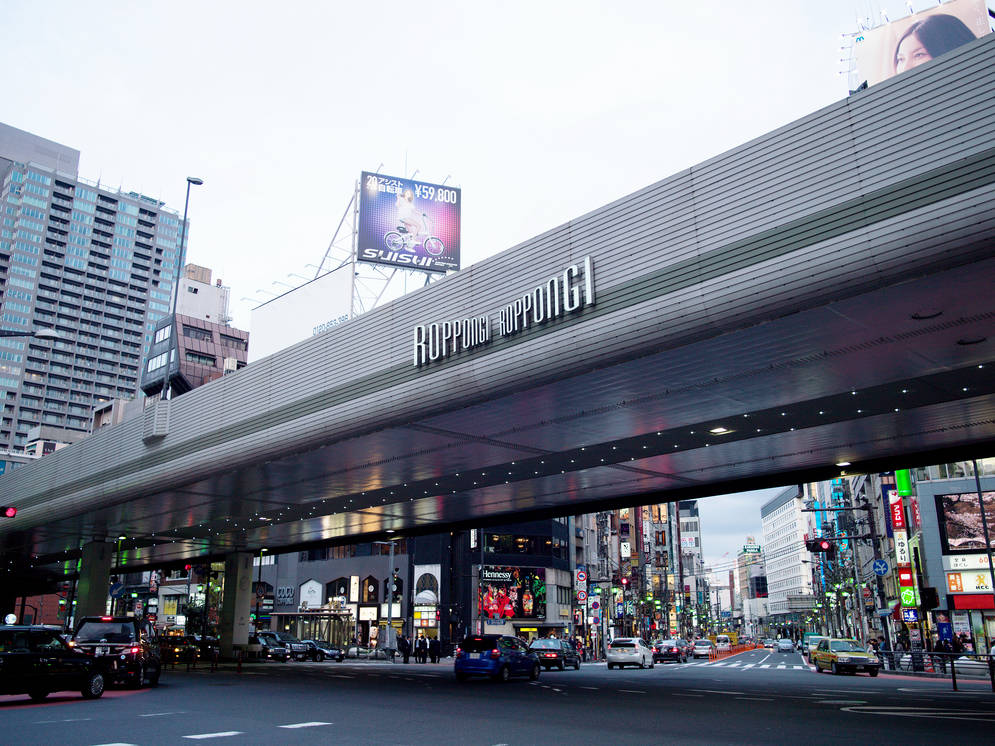 Tsukiji
The Tsukiji district is most known for its famous fish market and is within walking distance from sleek Ginza. The Tsukiji Fish Market is of course the main attraction and the fishing village atmosphere permeates the entire neighbourhood. There are also a number of peaceful shrines and temples hidden away which are great to explore.
Highlights: Tsukiji Fish Market, dining, culture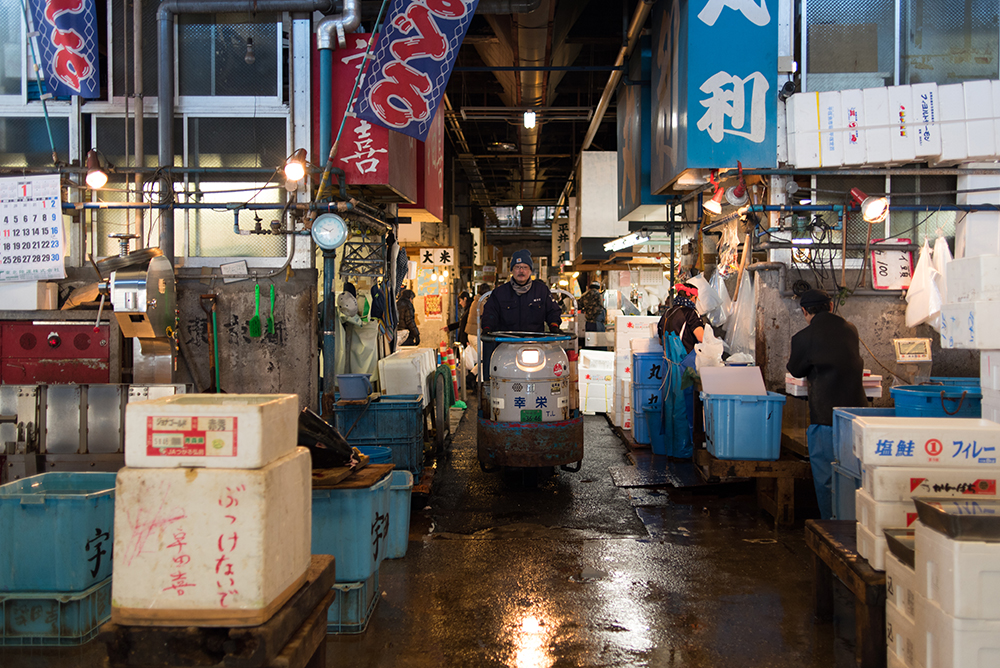 Tsukishima
This is the neighbourhood that is built on Tokyo's man-made island in the middle of the Sumida River and is one of Tokyo's most interesting neighbourhoods. Here, it seems as though time stands still. Traditional dwellings sit side by side next to modern high-rises and the blend of the old and new is fascinating.
Highlights: peaceful, traditional, waterfront, monjayaki (similar to okonomiyaki)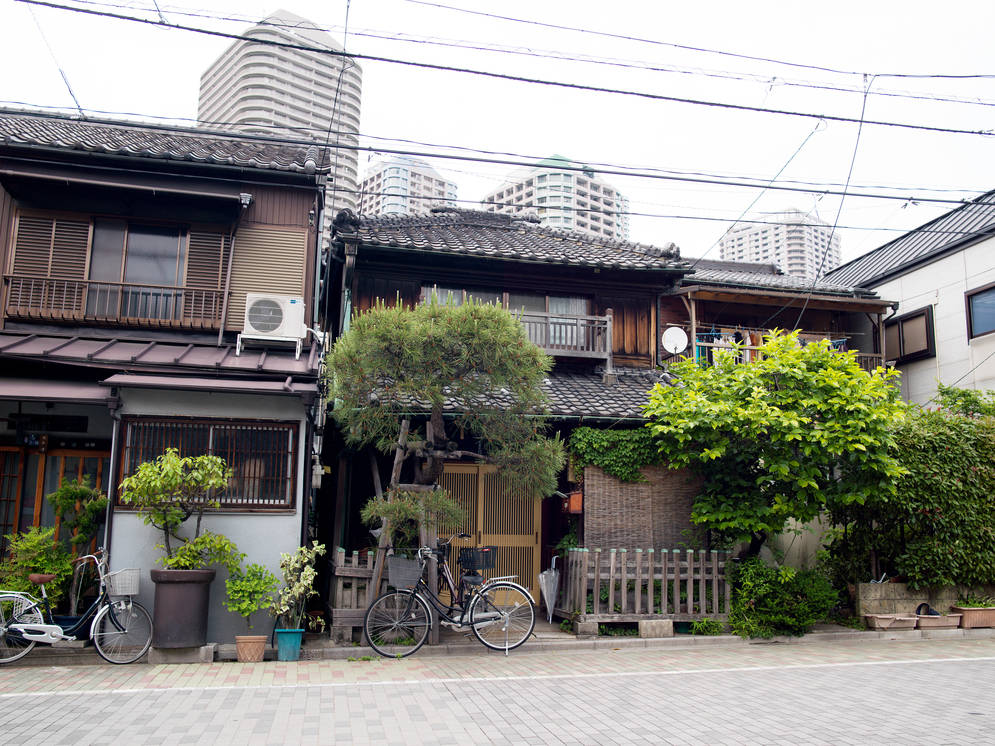 Shibuya
Shibuya is the Tokyo that every traveller has seen photographs of. Bright, neon lights, an endless wave of people, with a big city feel, a stay in this district will put you smack-bang in the middle of it all. You absolutely can't visit Tokyo without experiencing the Shibuya crossing, often claimed to be the busiest intersection in the world! For a more peaceful experience in Shibuya, head to Meiji Shrine, which is the most famous of Tokyo's Shinto shrines.
Highlights: nightlife, Shibuya crossing, Meiji Shrine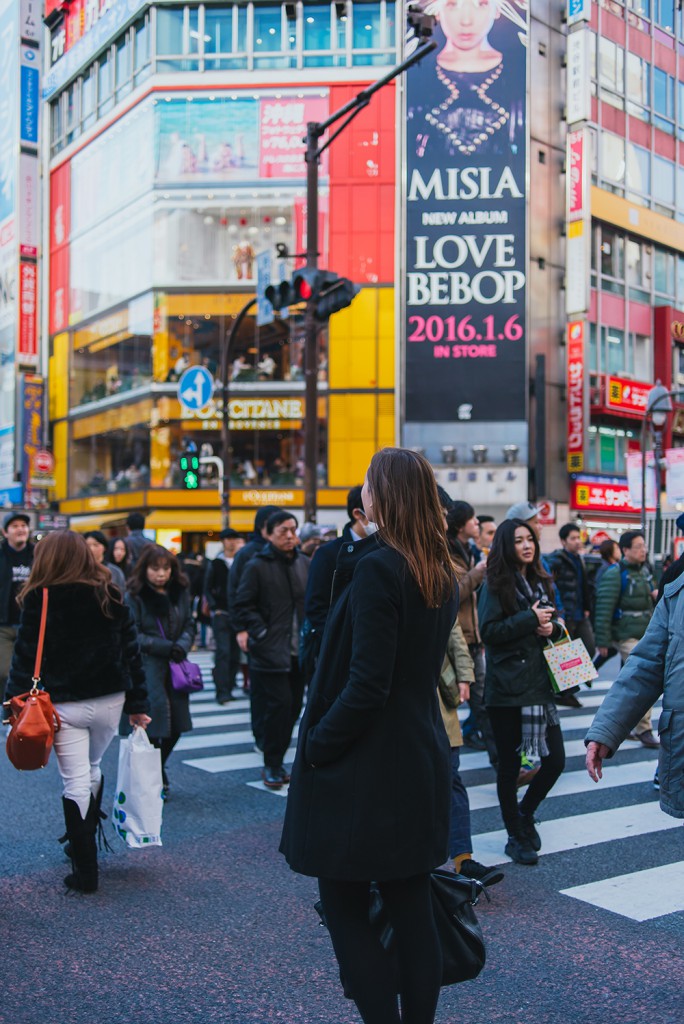 Shimokitazawa
Watch this space. Shimokitazawa is Tokyo's hub for bohemian creativity. It's hip, stylish and laid-back and loved by young Tokyoites. The narrow, winding streets are lined with charming, vintage boutiques and the neighbourhood is known for its artistic and musical culture. This is one of the best neighbourhoods to base yourself in Tokyo and not one that a lot of tourists make their way to.
Highlights: shopping, music, subculture, design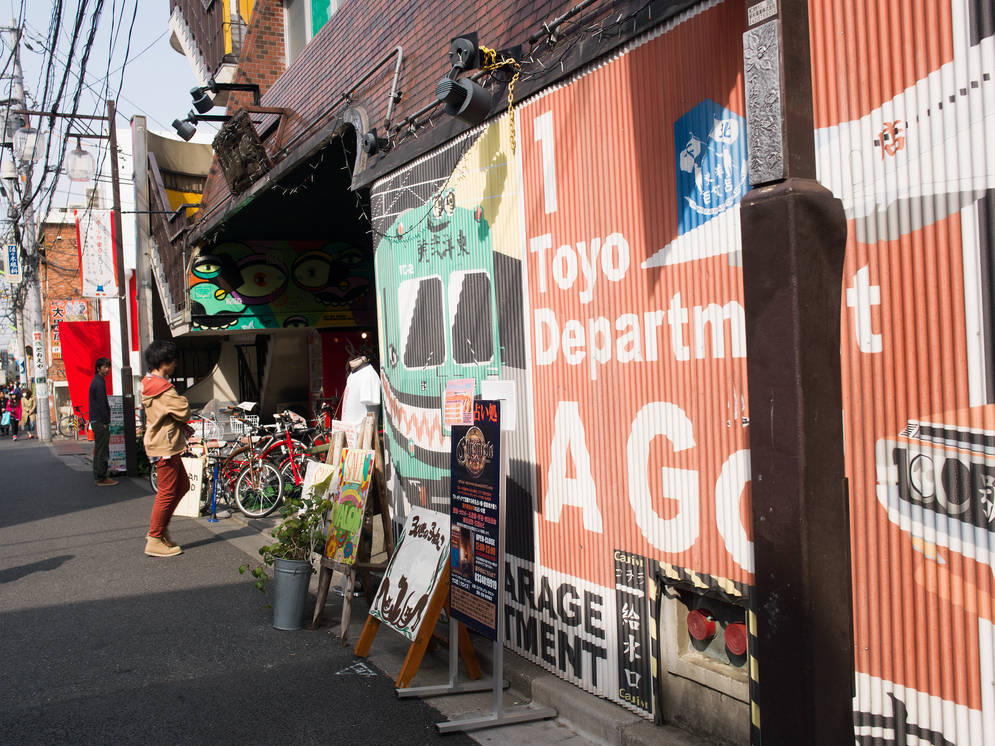 Shinjuku
Shinjuku is the Tokyo of popular culture; it's bright, fast-paced and vibrant. It is the embodiment of ultra-modernity and is home to one of the world's busiest railway station where over two million commuters pass through daily. Shinjuku really comes alive after dark when the neon signs light up and the bars open. Head to the top of the Tokyo Metropolitan Government Offices for sweeping views over the city and down Memory Lane for some yakitori in a tiny izakaya.
Highlights: central, shopping, nightlife, entertainment, Tokyo Metropolitan Government Offices, Shinjuku Gyoen, Memory Lane, the Golden Gai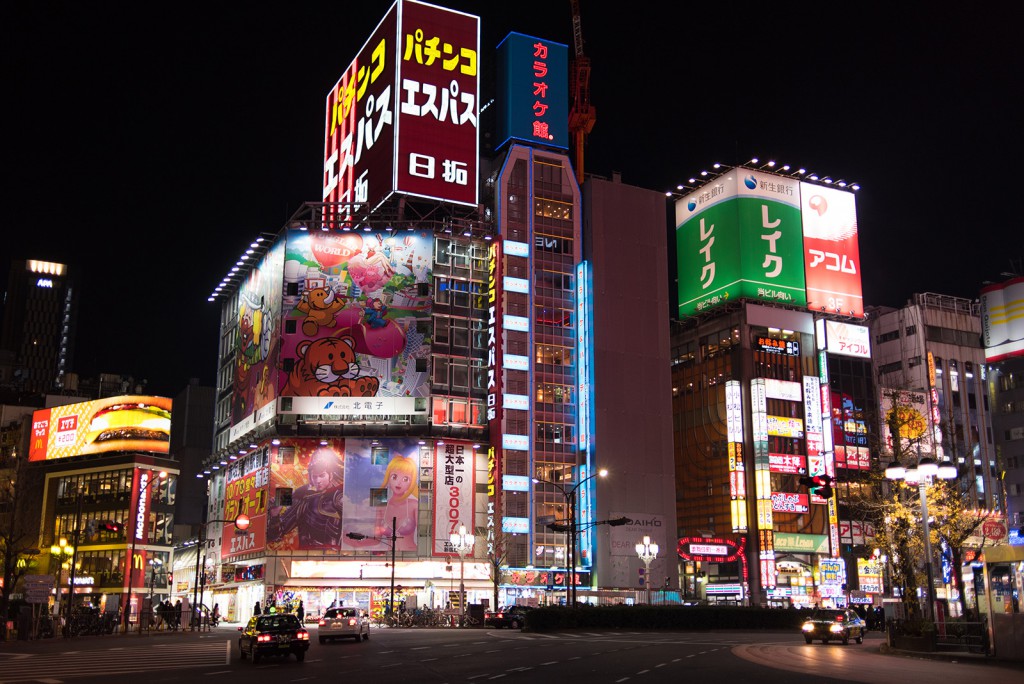 Images: 2 | 3 | 4 | 6 | 7 | 8 | 9 | 10 | 11 | 13 |
Have you been to Tokyo? Which neighbourhood do you recommend?