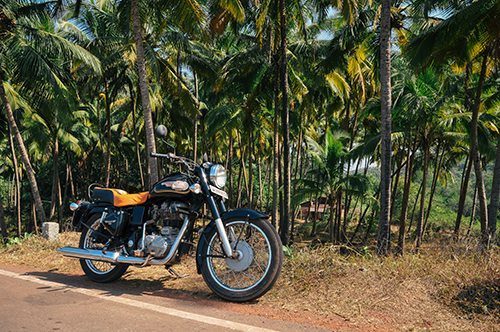 Okay, I'll admit it. India may not be the safest place to ride a motorcycle. In fact, it's probably the most dangerous place to do so. You certainly should never consider hiring a motorcycle in chaotic Delhi, or any of India's busy cities in fact. But if, say, you're spending a few days down south in Goa, maybe in the tiny, sleepy beach town of Agonda, you may very well feel a little urge to hire a Royal Enfield for the day.
Motorcycle riding in Goa
It will set you back the equivalent of around twenty Australian dollars and, let me guarantee you, without a doubt it will be the best twenty bucks you'll spend on transport during your trip.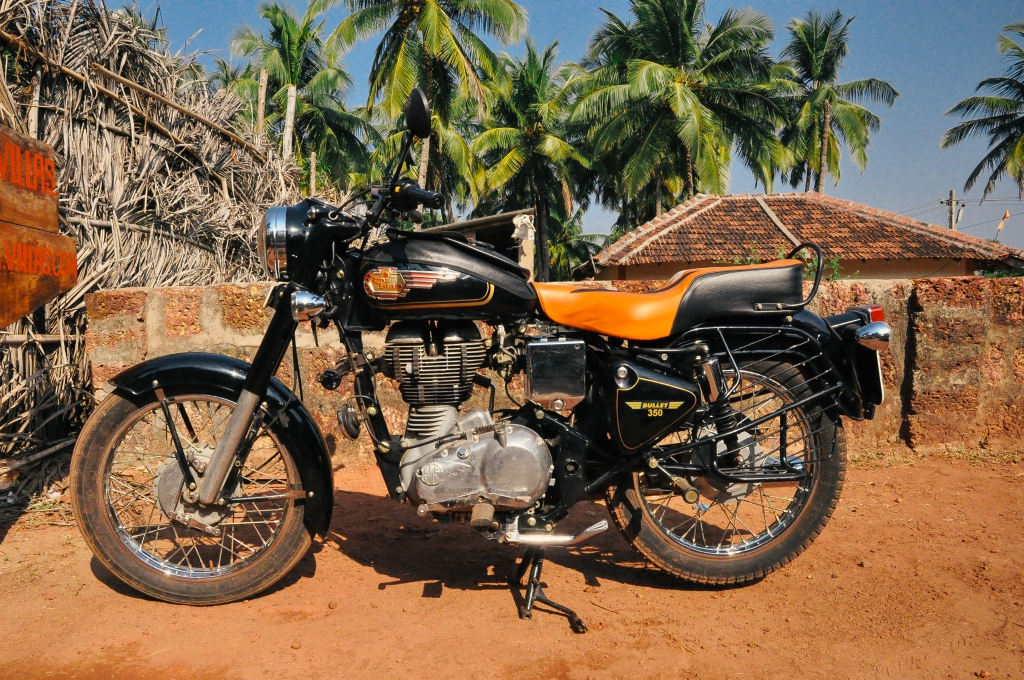 Jump on your bike and set off for a day of exploring the quiet backroads of this gorgeous, tranquil part of southern India. The air is clean and fresh down this way and letting it rush into your lungs is best done on the back of a motorcycle under the shade of palm trees. Encountering any kind of traffic is rare and the roads are excellent, so you can be assured that your ride will be stress-free.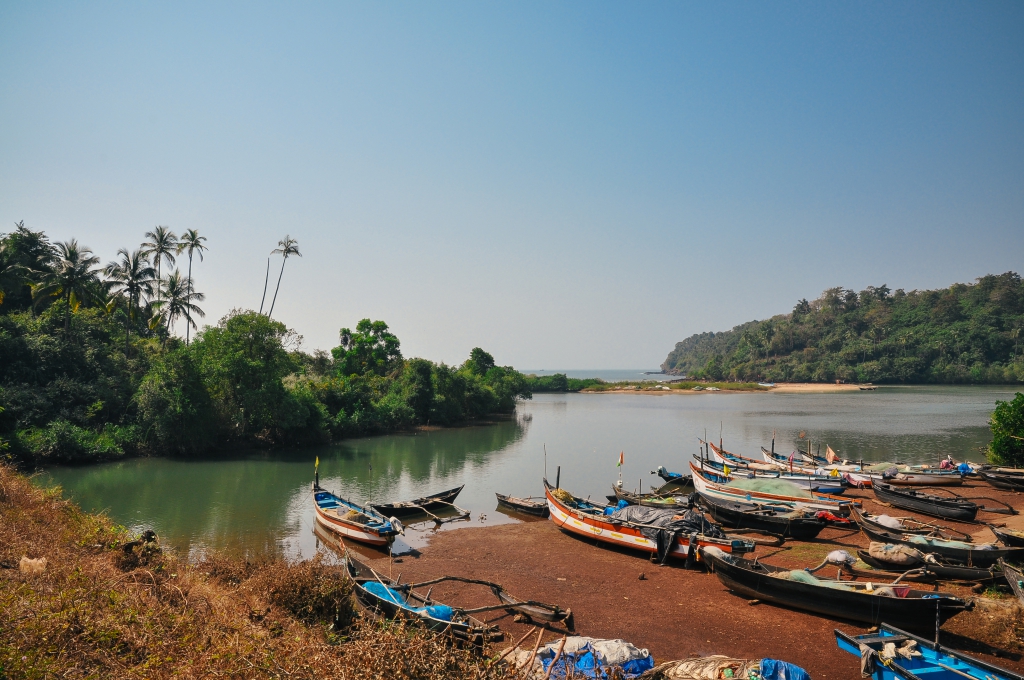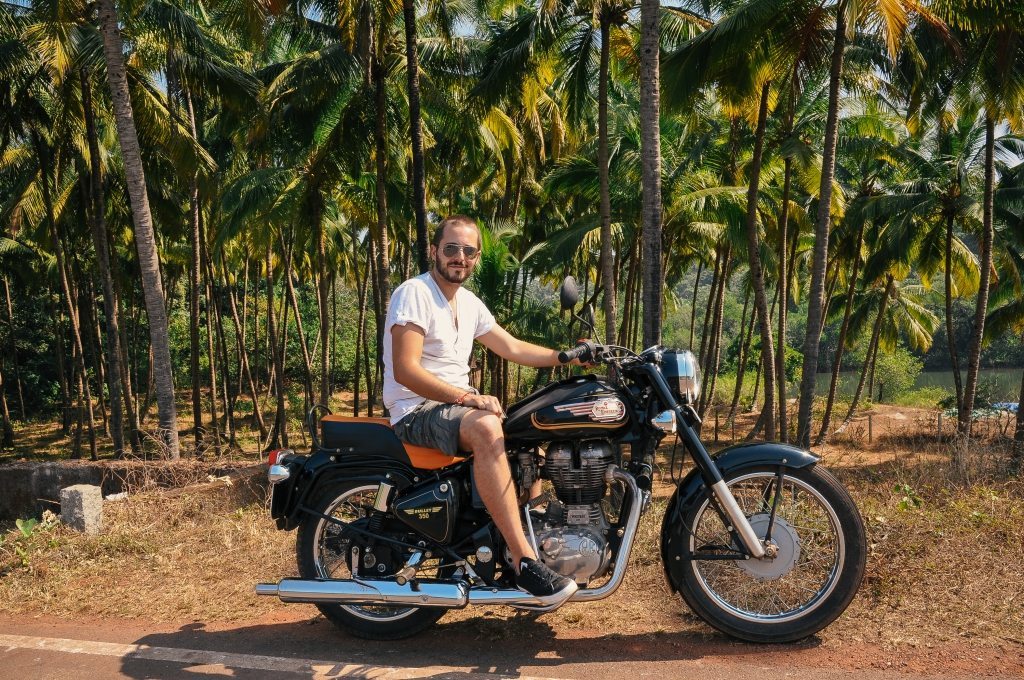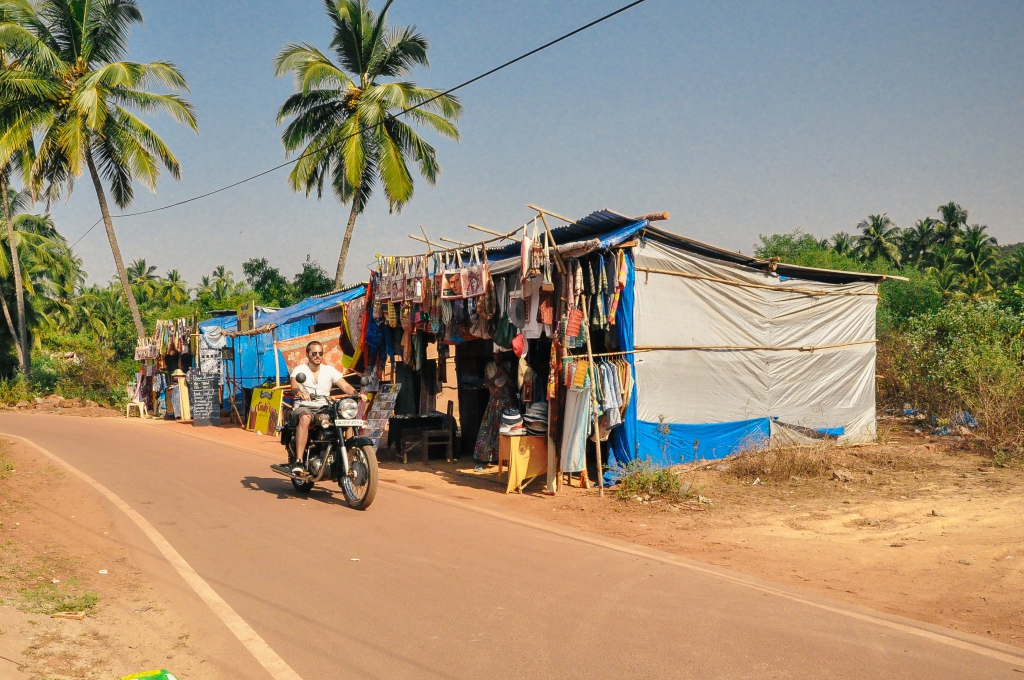 Perhaps a visit to the fort of Cabo de Rama (an old Hindu fortification before being seized by the Portuguese in 1763) could be on the cards? I highly recommend it. And can you really think of a better way to travel the 30 minutes it takes to get there from Agonda? I can't.
Have you rented a motorcycle in Goa? Share your experience with us!