So you're off to Istanbul? Lucky you! There is so much to see and do in this exceedingly interesting and vibrant city. Here are ten things (in no particular order) not to miss during your stay.
10 must-see sights in Istanbul:
1. Sultanahmet Mosque (Blue Mosque)
Known most famously for its extraordinary interior covered in blue iznic tiles, this truly is one of the most beautiful places of worship in the world.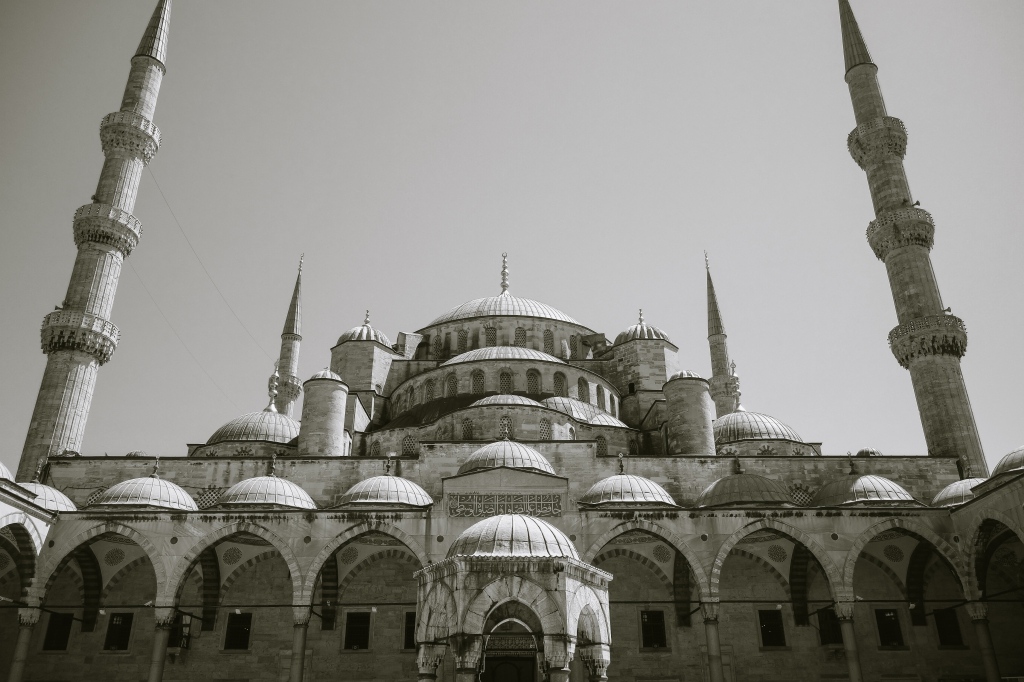 2. Grand Bazaar
Although chaotic and now very touristy, one still cannot miss slowly strolling around the maze of shops overflowing with wares ranging from gold jewellery to turkish carpets to ornate ceramics. Bring your bargaining power!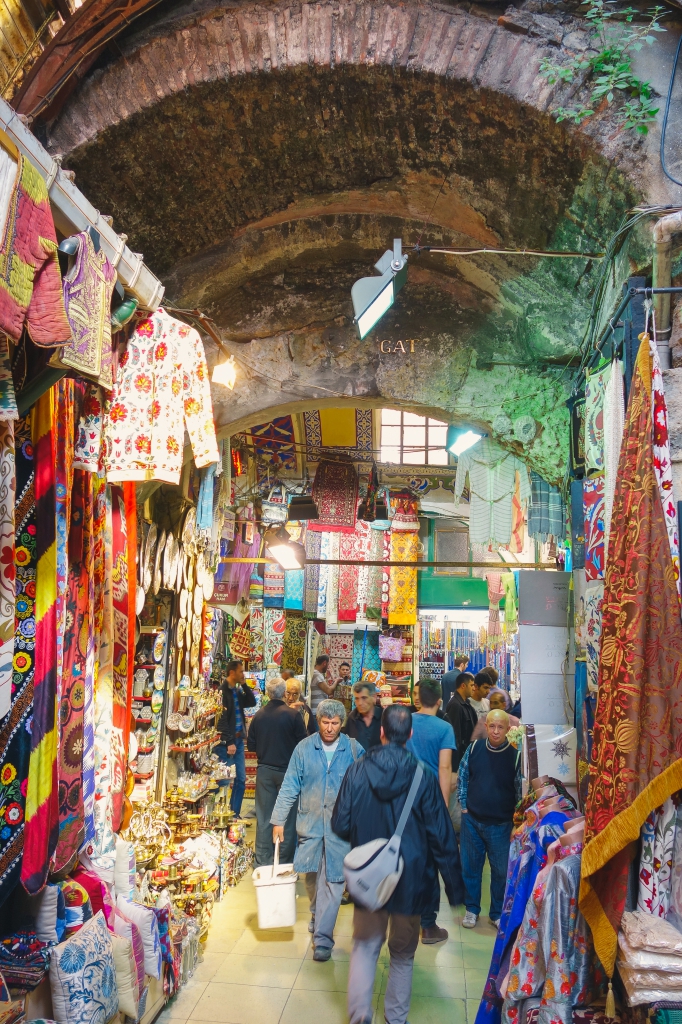 3. Spice Market
Whilst breathing in the heady mix of spices and herbs, make sure you pick up some dried fruits or nuts as you wander around this bustling market in Eminönü. Constructed in the 1660s, it was originally built to sell Egyptian spices brought in from Cairo on the trade routes.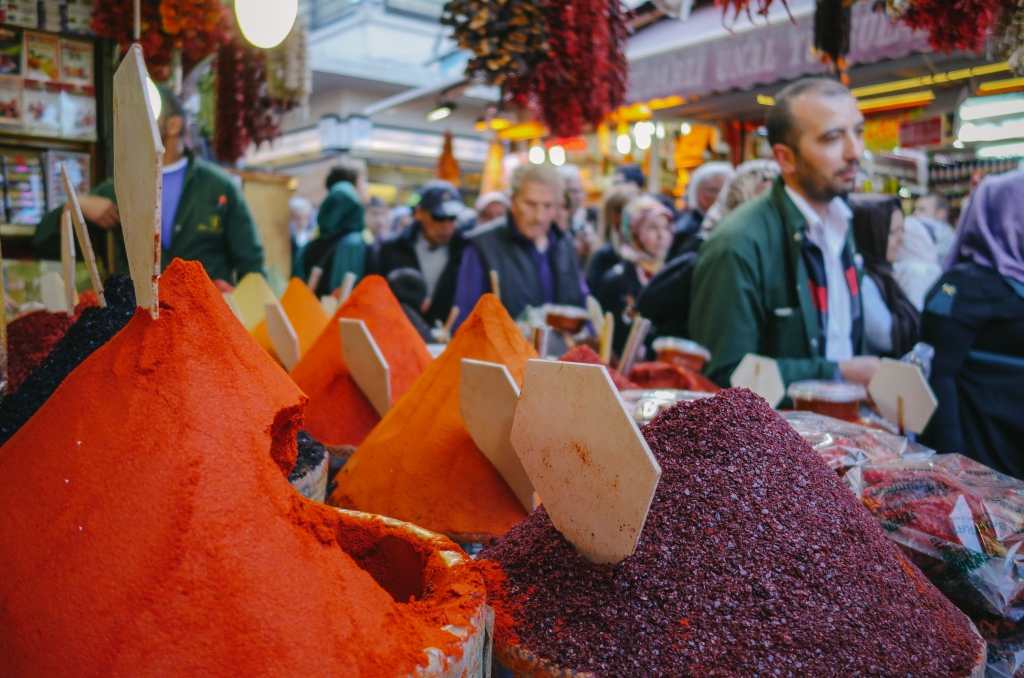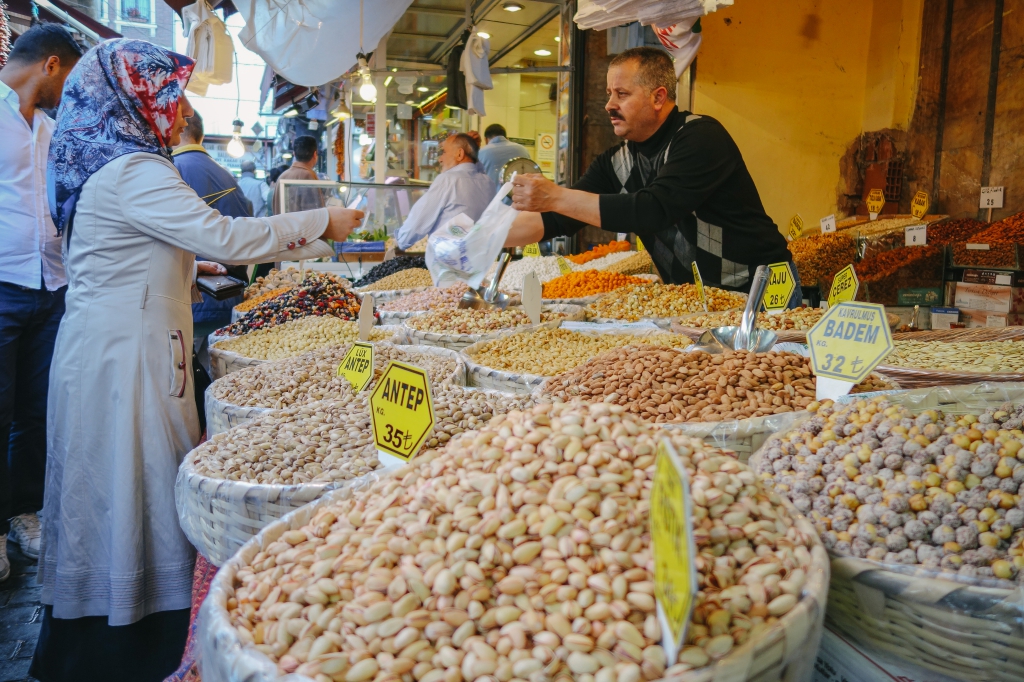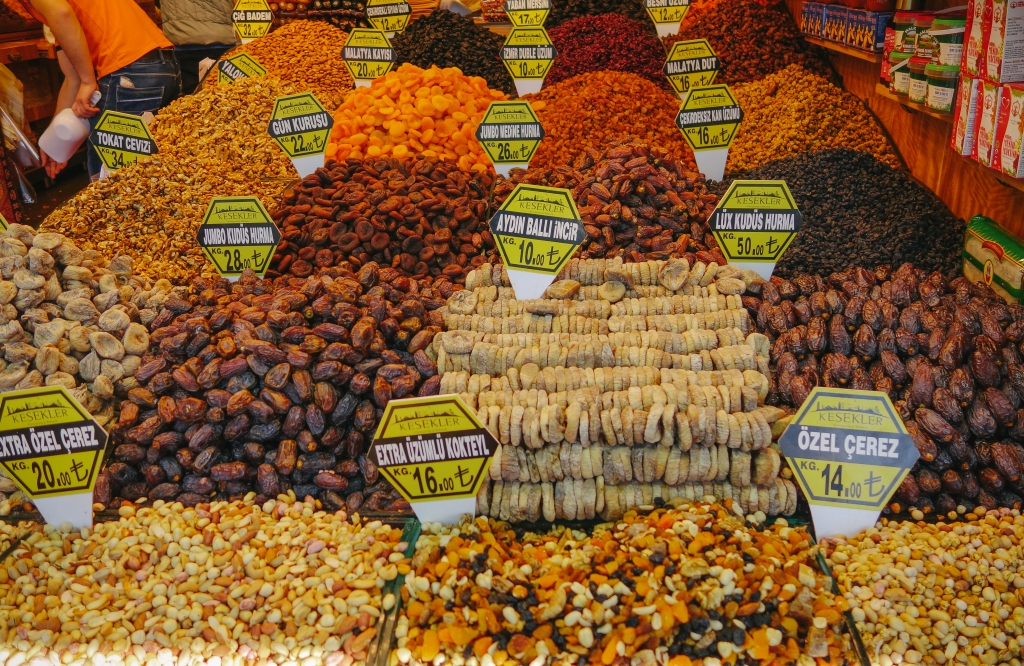 4. Galata Tower
Built on a hilltop overlooking the Golden Horn, the Galata Tower was originally constructed by the Byzantines as a lighthouse. The Ottomans used it as a dungeon after they conquered the city and it was later used as a fire tower. The tower is visible from most areas of the city offers 360 degree views of Istanbul.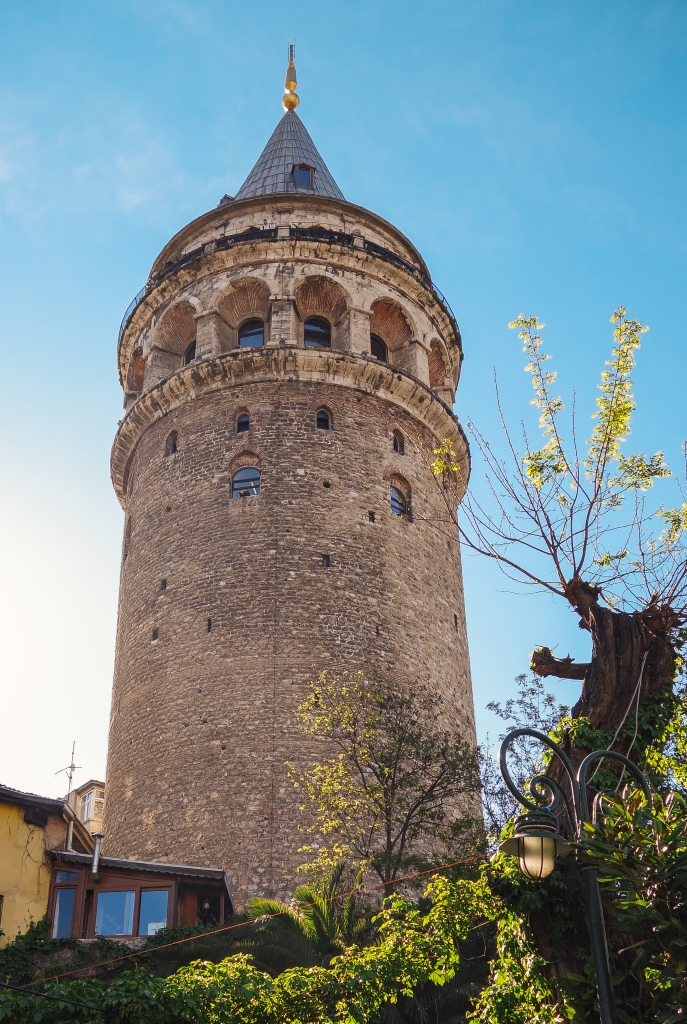 5. Sip tea and smoke nargile with the locals.
Do as the locals do and engage in their favourite pastime.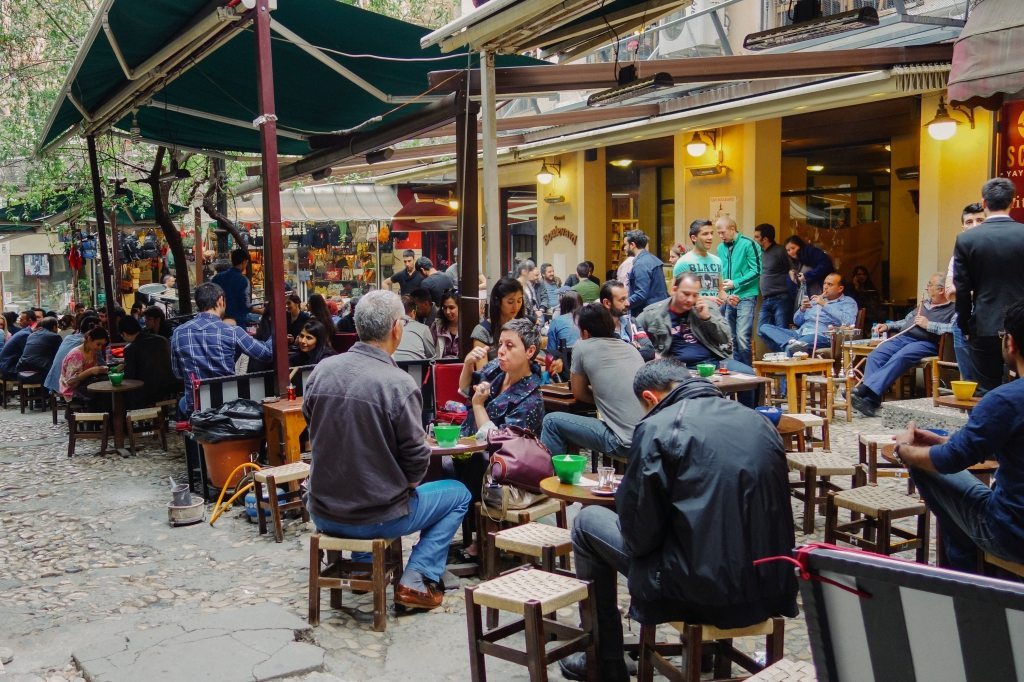 6. Topkapi Palace
An opulent palace built for the Ottoman sultan after the conquest, Topkapi Palace is not to be missed. Perched on a hill overlooking the Bosphorus Strait, the grounds offer magnificent views. Leaving without a visit to the Harem is just not acceptable–why would you pass up the opportunity to wander around the beautiful living quarters of the sultan's concubines?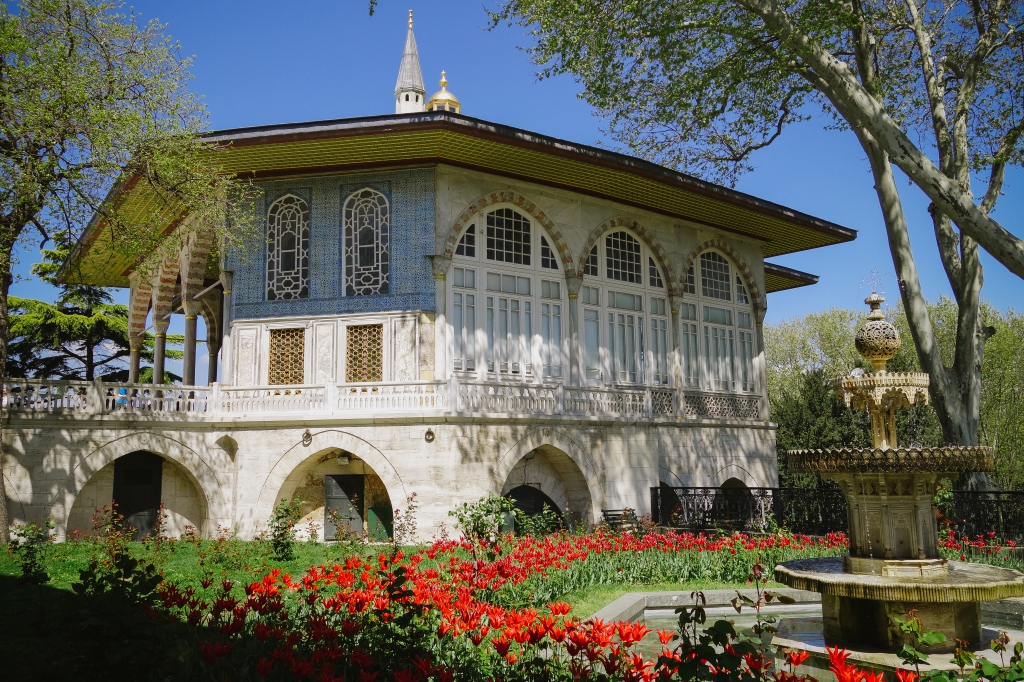 7. Gaze over to Asia from a rooftop bar
Sip on a cocktail at 5 Kat as you watch the sun slowly set, lighting up Asia across the Bosphorus Strait.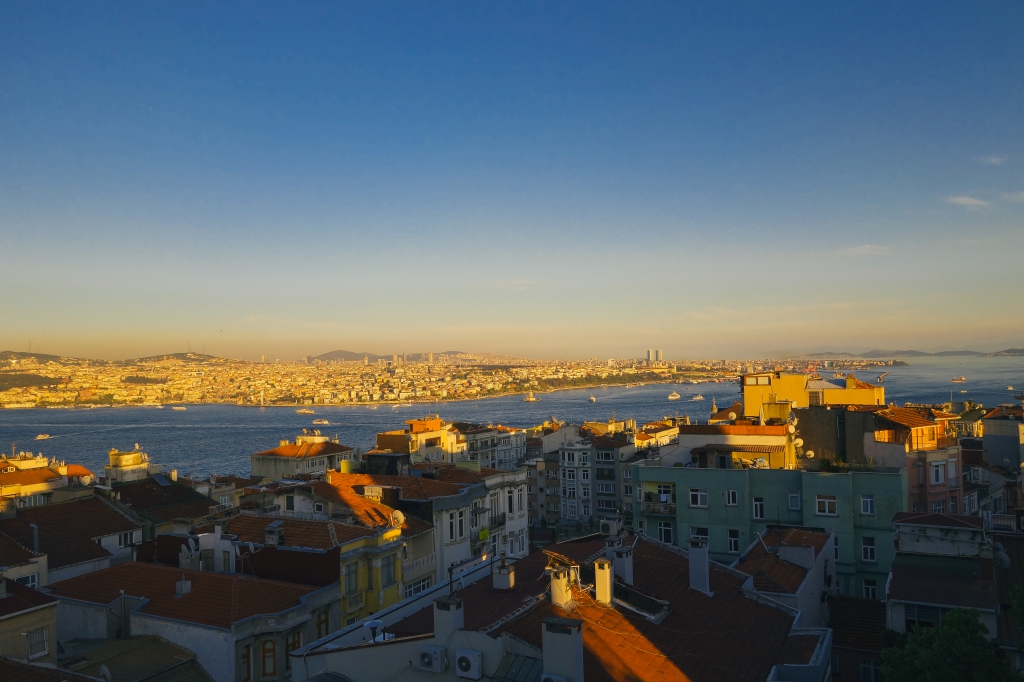 8. Bosphorus cruise
Get out on the water and take a trip on one of Istanbul's famous ferries. It's not everyday that you have the opportunity to sail between two continents after all!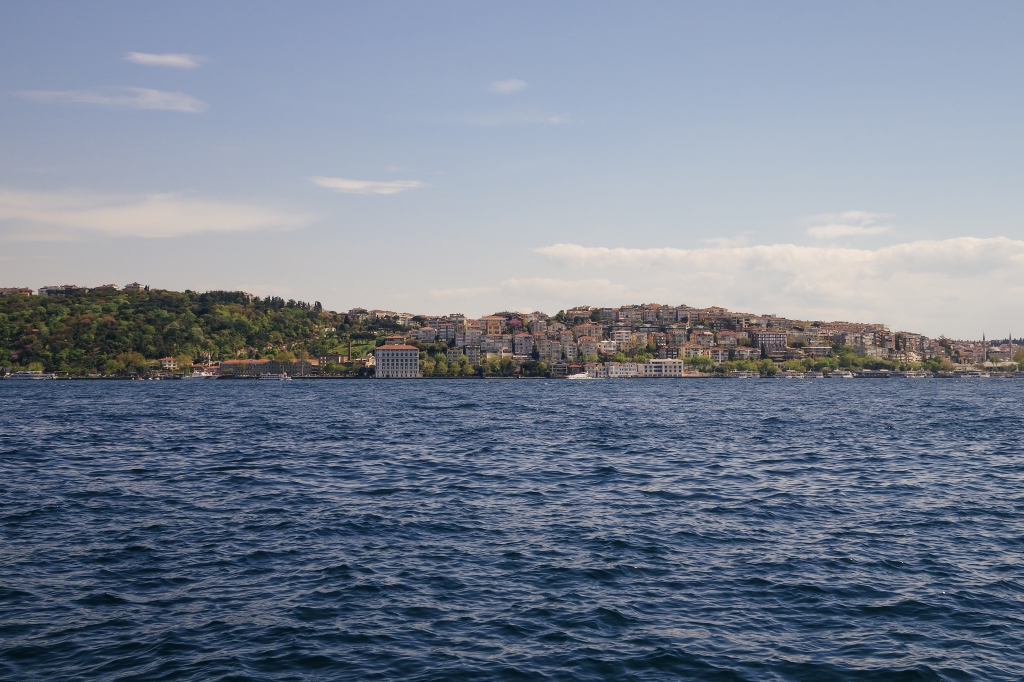 9. Basilica Cistern
Let your imagination run wild as you explore this ancient underground cistern, built to store water for the sultan's palace.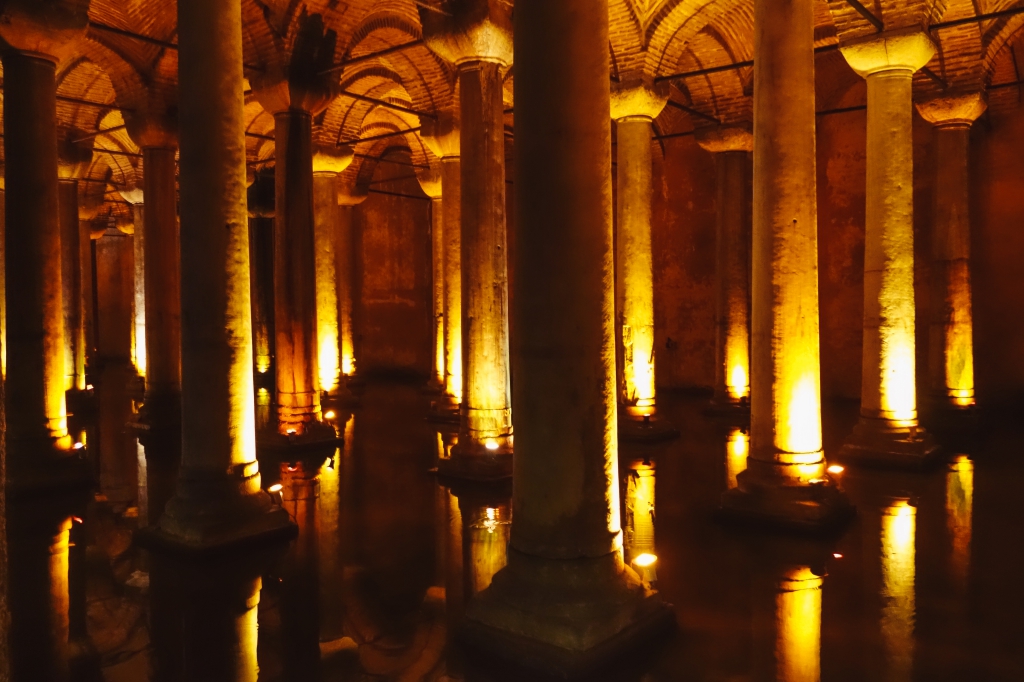 10. Aya Sofya
Don't miss Istanbul's most famous monument! Constructed as a church in 537 and commissioned by Byzantine Emperor Justinian, it became the greatest church of all of the Eastern Roman Empire. After the Ottoman conquest, it was transformed into a mosque and remained so until it was converted into a museum in the 1930s. It truly is an extraordinary structure with an incredible history.