It's not everyday you can sail between two continents. So when you have a chance, say in Istanbul for example, you'd be crazy to pass it up! I have to say that catching a ferry up the Bosphorus Strait (the body of water connecting the Black Sea with the Sea of Mamara) was one of the highlights of my Easter weekend in Istanbul.
A must do in Istanbul: Bosphorus ferry cruise
After spending the morning at the incredible Basilica Cistern and the Hagia Sophia, and after refuelling with a mouth-watering lunch of spicy koftas, what better way was there but to spend the rest of the beautiful, sunny afternoon aboard one of the traditional Istanbul ferries.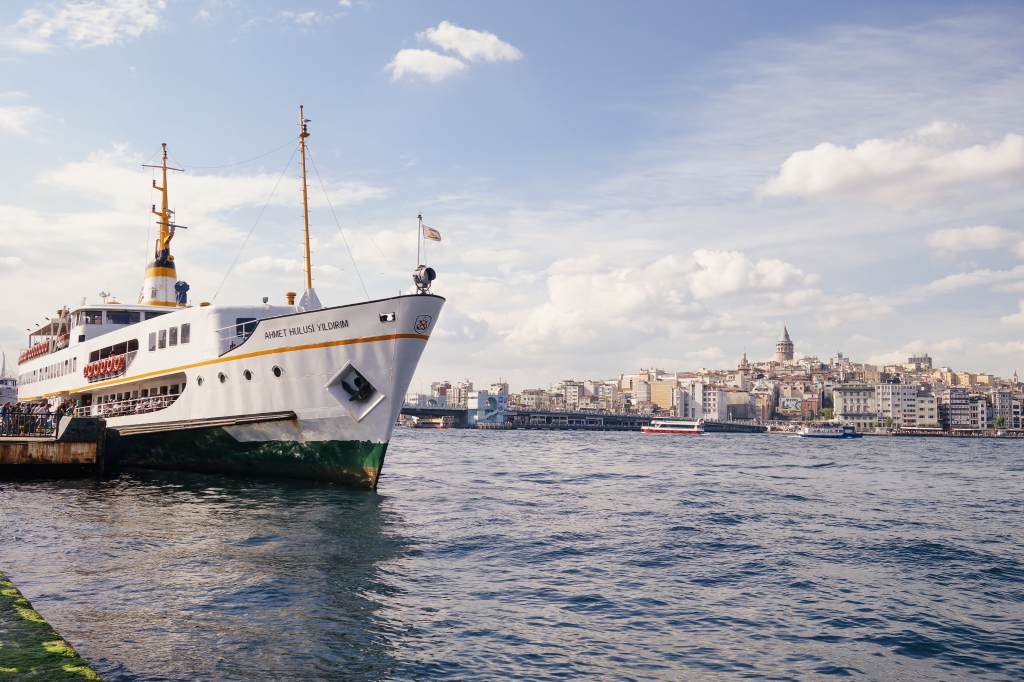 If you are keen to take a ferry trip whilst in Istanbul, you truly are spoilt for choice. Many Turkish people use these ferries on a daily basis as a means of transportation around the city. Consequently, the frequency of ferries and route options are quite extensive. We elected to take the short Bosphorus tour option, departing from Eminönü pier mid-afternoon.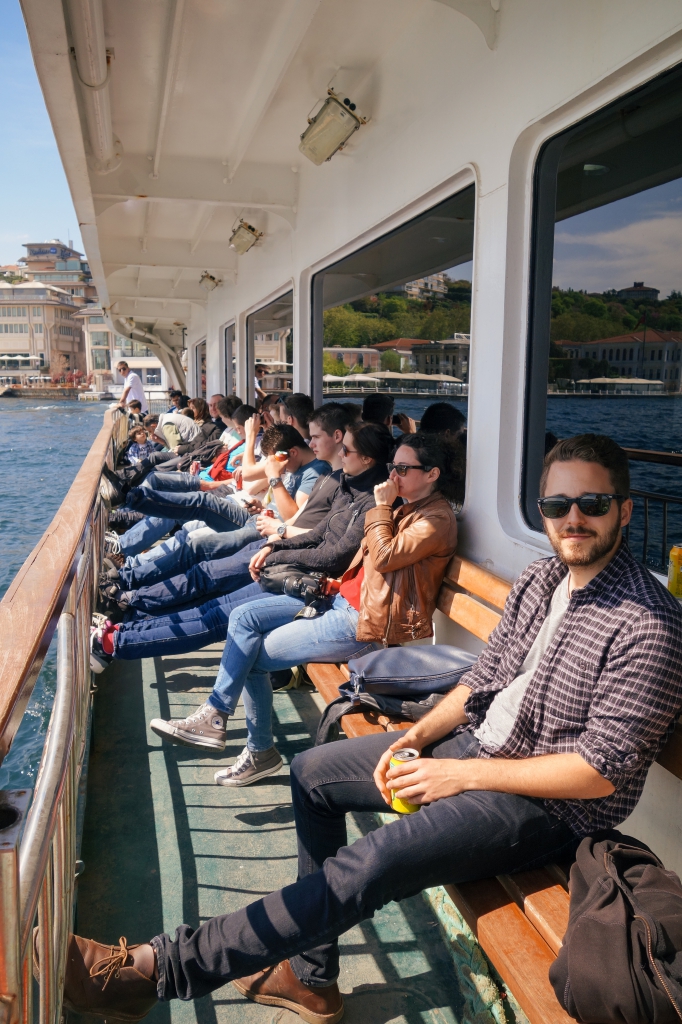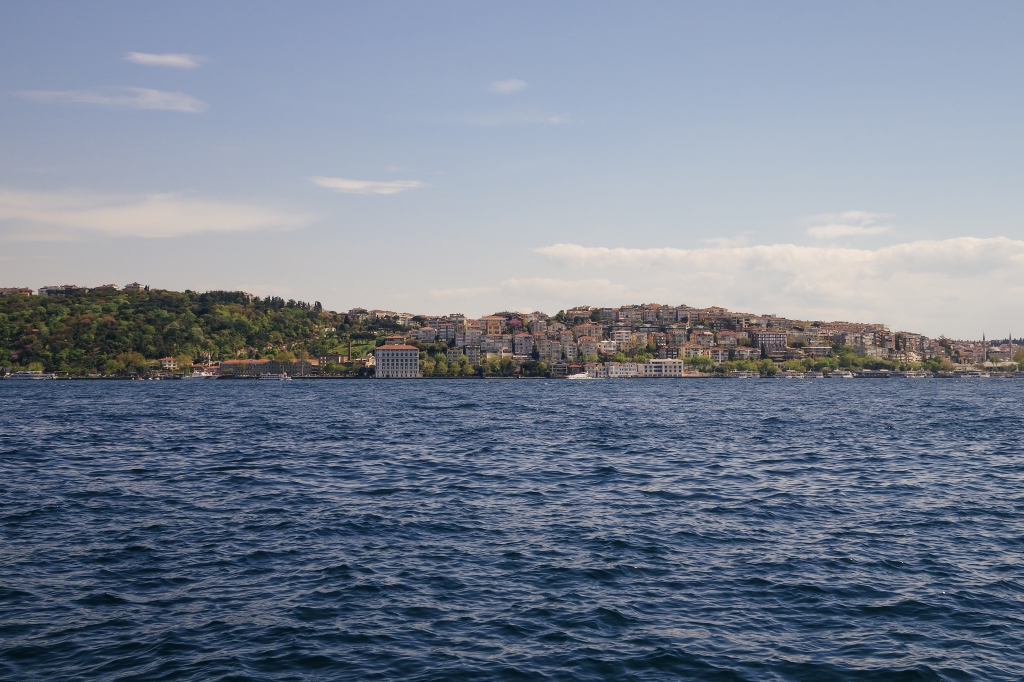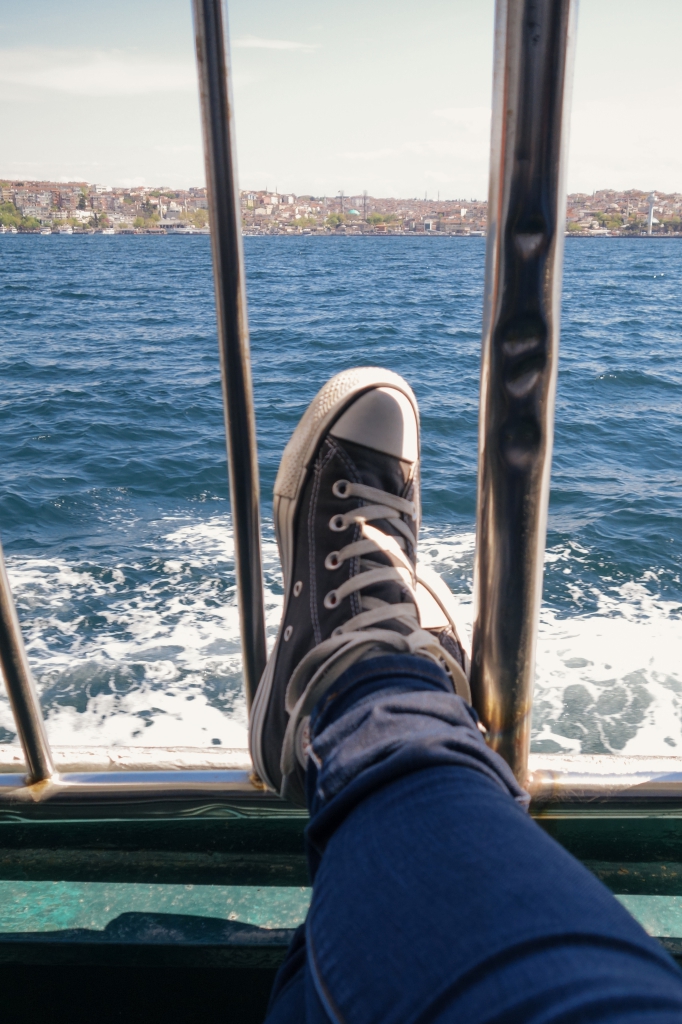 There's something beautiful about taking a boat ride. I sat back, sipped on an iced tea and soaked up the sun, all the while gazing into Asia on the other side of the bank. We passed all kinds of sea traffic on our route, from tiny fishing boats jam-packed with local kids, to huge cargo ships passing through the strait, en route to the Black Sea.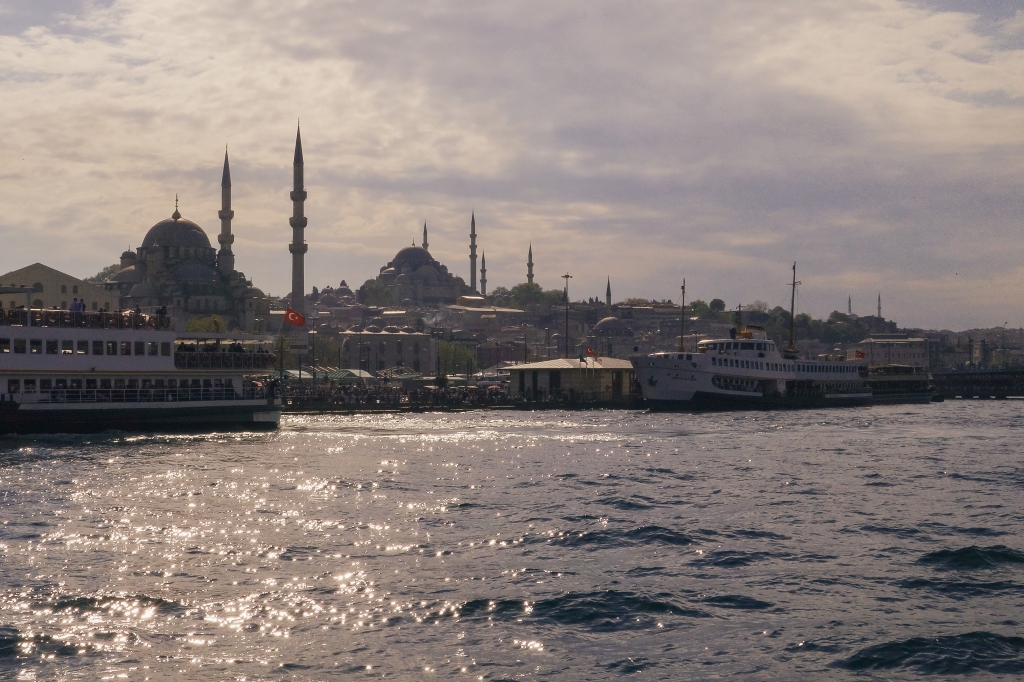 What a perfect way to spend a couple of hours. And could Istanbul's old-city skyline be any more breathtaking as we pulled back into port? I think not. I'd love to hear about some memorable boat rides you've had in your travels!