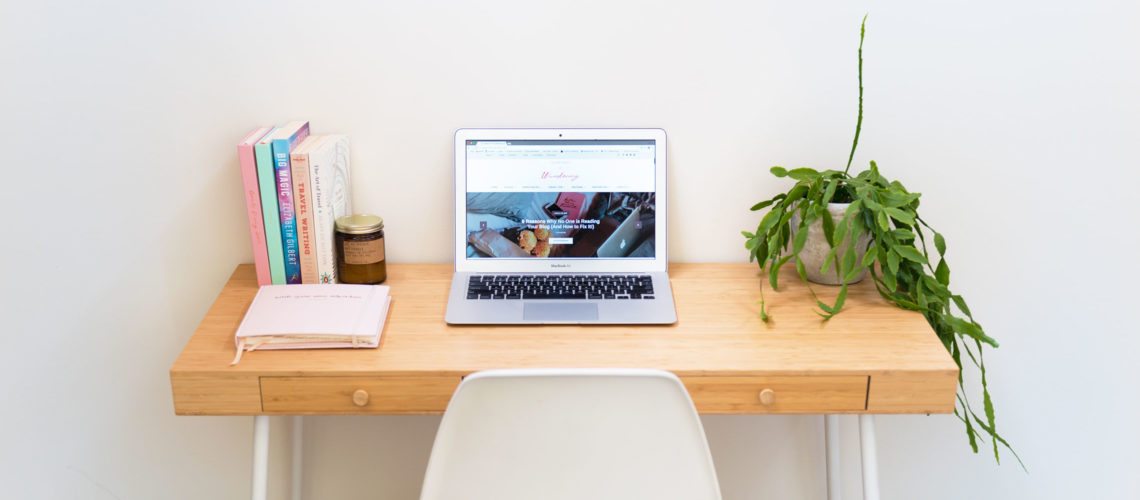 As a blog grows over time, it's natural that brands will begin to reach out to bloggers in the interest of marketing their product or service to the blog's audience. For bloggers, brand collaborations are great opportunities too as they drive the creation of new and valuable content and also provide an income. While many brand/blogger partnerships are positive and mutually beneficial, not all collaborations are created equal. In their work with bloggers, brands want a high return on investment, which can unfortunately sometimes result in undervaluing a blogger's work and leaving them feeling taken advantage of.
Since the launch of The Department of Wandering, I've received my fair share of brand enquiries and there seems to always be a handful of proposals waiting in my inbox every morning when I sit down at my desk. I turn down roughly 90% of these, sometimes because the brand is not a good fit for my readers and other times because I haven't liked the proposal. Most collaborations I've worked on have been a wonderfully positive experience but I've had a few other experiences that have been decidedly more frustrating and unnecessarily stressful. Here's a blogger's perspective on the things brands should and shouldn't do when approaching and working with bloggers.
Dear brands, this is how NOT to work with bloggers:
Pitching bloggers
Sending impersonal emails
To be totally honest, if I open up an email from a brand that does not address me personally by name, I won't reply. Immediately, this tells me that the brand either has not bothered to find out my name and the email has been sent out in mass, or at very least, there is a serious issue with email etiquette. This puts me off straight away and sends the alarm bells ringing. If the brand chooses to send a follow up email a few days later, from experience, I've found that this second one is usually addressed personally. That's better. Let's start again.
Sending vague information about your product or service
Like everyone, bloggers are busy people. Sending an email with vague, wishy-washy information about your brand and the potential collaboration is a waste of time and frustrating for the blogger. Bloggers instead want pitches that are clear, succinct and outline the specific requirements of the campaign. My favourite brand proposals are ones where the very first email will introduce the campaign, outline the deliverables and offer a set rate of payment (or ask the blogger to send through their own rate). This sets the tone for a professional and productive relationship.
Offering 'exposure' instead of payment
Let's be real here. All bloggers have worked for free. It's what everyone does when they're first starting out. But if a blogger is now quite established with a sizeable following, they ain't working for free no more! The emails usually go something along the lines of: We'd like to tell you about our amazing product/service as we think your audience will love it. If you write a post about our product/service on your blog, we will promote it on our channels which will be great exposure for you. Ooh, sounds so enticing doesn't it? And if a blogger sends back an email enquiring about $$? Expect a reply of: We currently have no budget but we hope that this collaboration will lead to future opportunities together. Thanks but no thanks. Exposure doesn't pay the bills.

Working with bloggers
Communicating inconsistently
Sometimes delays in campaigns can't be helped, but a brand should always keep the blogger informed of any changes and send an update in a timely manner. I've had situations where I've sent emails about campaigns I've been working on and haven't got a reply for weeks! It's just not professional. Both parties should always prioritise clear communication for a successful partnership.
Changing expectations throughout the campaign
It's super frustrating and stressful if a blogger and brand are not on the same page during a campaign. Poor communication between both parties is the reason why this happens. It's really important for brands to have a really clear content brief right at the beginning of their blogger outreach process. If priorities change once the campaign has begun, brands should do their utmost to inform bloggers in a timely manner and ensure that the blogger understands and agrees to the new requirements.
Failing to pay invoices on time
All freelancers struggle with this one and it's one of my all-time pet peeves. To be frank, it's just not acceptable for a blogger (or anyone for that matter) to have to chase up unpaid invoices. I feel like I'm constantly doing this and to be honest, I hate the double standards here. Bloggers meet their deadlines with content deliverables so why can't brands meet their deadlines with payment? Imagine if a blogger didn't deliver their content on time – how would that go down?
Assuming that you own the rights to the blogger's work
While this one hasn't happened to me yet, I do know of some bloggers who have had to deal with this awkward situation. Commissioning a blogger to create content for your brand does not automatically mean that you own that content and can do whatever you like with it. Unless you have specified this in the contract, a blogger remains the sole owner of the work. I think it's fine for a brand to re-share social media content across their channels with credit, but that's about as far as it goes unless you've agreed otherwise. Some brands who may not have done much work with bloggers or influencers before don't seem to understand this and take a blogger's content and use it for their own marketing purposes without consent.
To avoid this situation, it's really important for the brand to specify what kind of content they are commissioning and where they would like to see it published. That way the blogger can charge a fair price accordingly. If the content is to only appear on the blogger's social channels or blog, they would charge their normal rates. If the brand wants to use the content in a broader way, say on their site, or for other advertising purposes, the blogger needs to charge a higher price.
Restricting the blogger's creative freedom
While it's absolutely normal to have a brief detailing the kind of content the blogger needs to produce, remember that you have approached this blogger because you like what they do. When you start to restrict the creative freedom of the blogger too much and steer them away from their usual style, the campaign will probably suffer. Remember, the blogger's audience loves them for what they do and the most successful campaigns will have placed trust in this.
Looking for more blogging tips? Read these next:
Like this post? Pin it for later!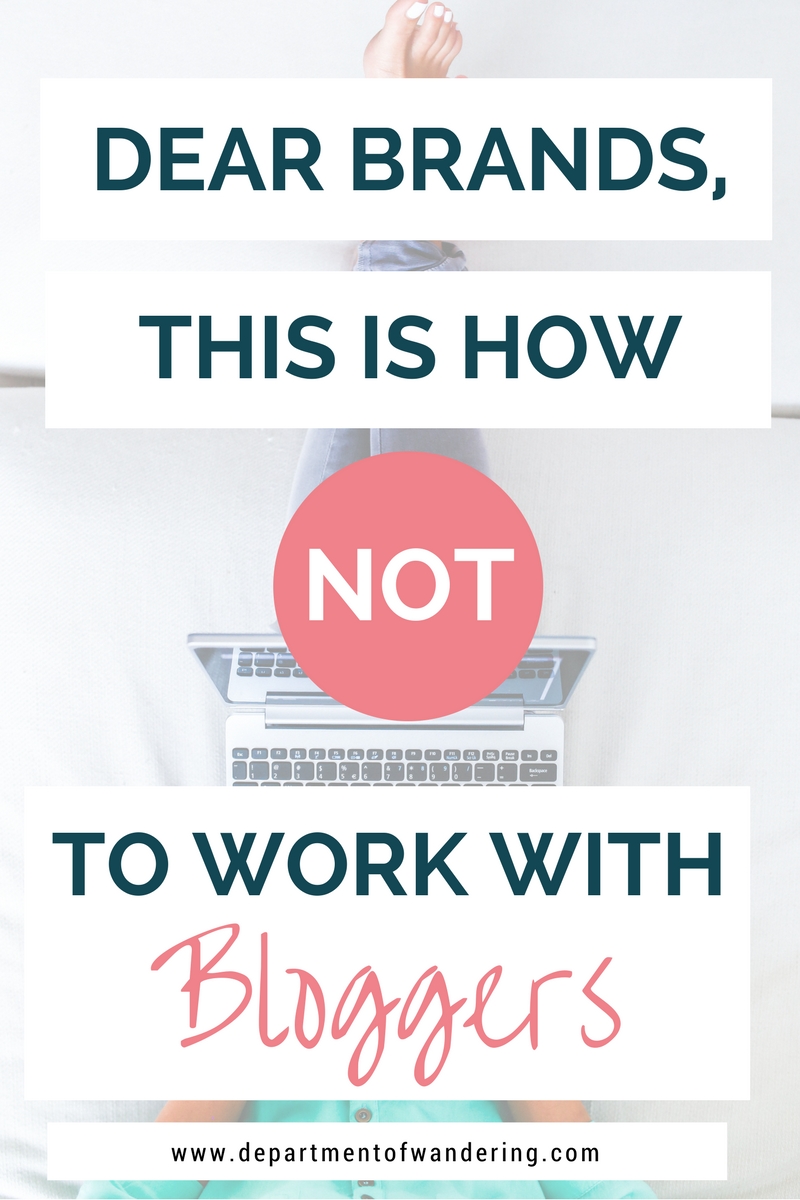 Are you a blogger? What is your experience working with brands?