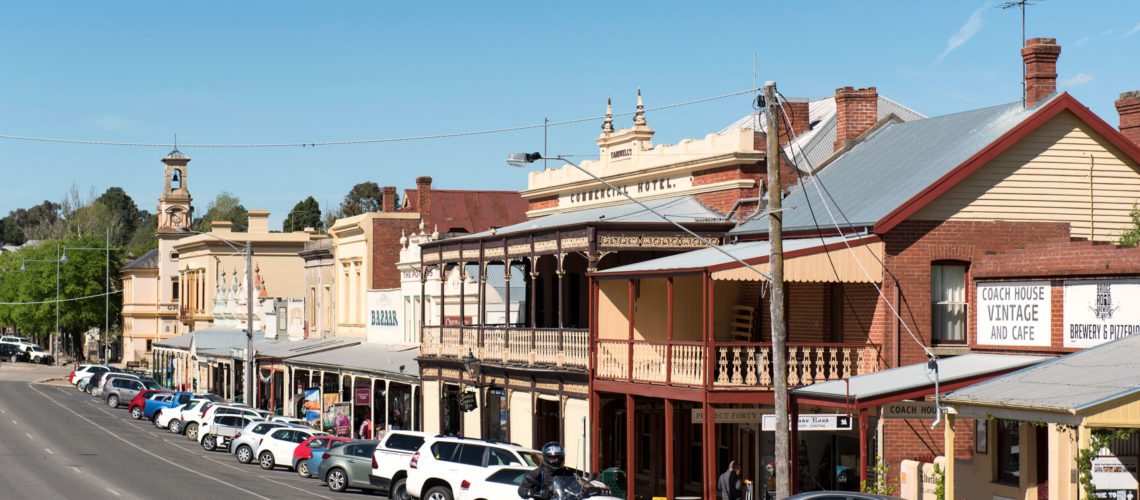 After spending the morning exploring Chiltern and Yackandandah, two of the High Country's most charming country towns, Camilla from The Alimental Sage and I continued our journey south through the Indigo Shire to our final stop of our trip: Beechworth. Known as one of Victoria's most photogenic gold rush towns and home to some of the best food in the region, Beechworth is an essential stop on any trip through northeastern Victoria. Instead of just passing through, stay overnight and discover the best the town has to offer with this guide on how to spend one perfect day in Beechworth.
A Perfect Day in Beechworth:
5:45am: Sunrise at Lake Sambell
You've only got one day in Beechworth, so let's make it count. Even though you'll want to hurl your alarm clock at the wall when it jolts you awake before the sun's up, I promise you that stumbling out the door and making your way to Lake Sambell for sunrise is every bit worth the early start. The whole lake lights up in a brilliant reflection of the dramatic clouds above and sitting there listening to the gentle croaks of the frogs and the soft chirps of the birds as they wake will fill your heart right up.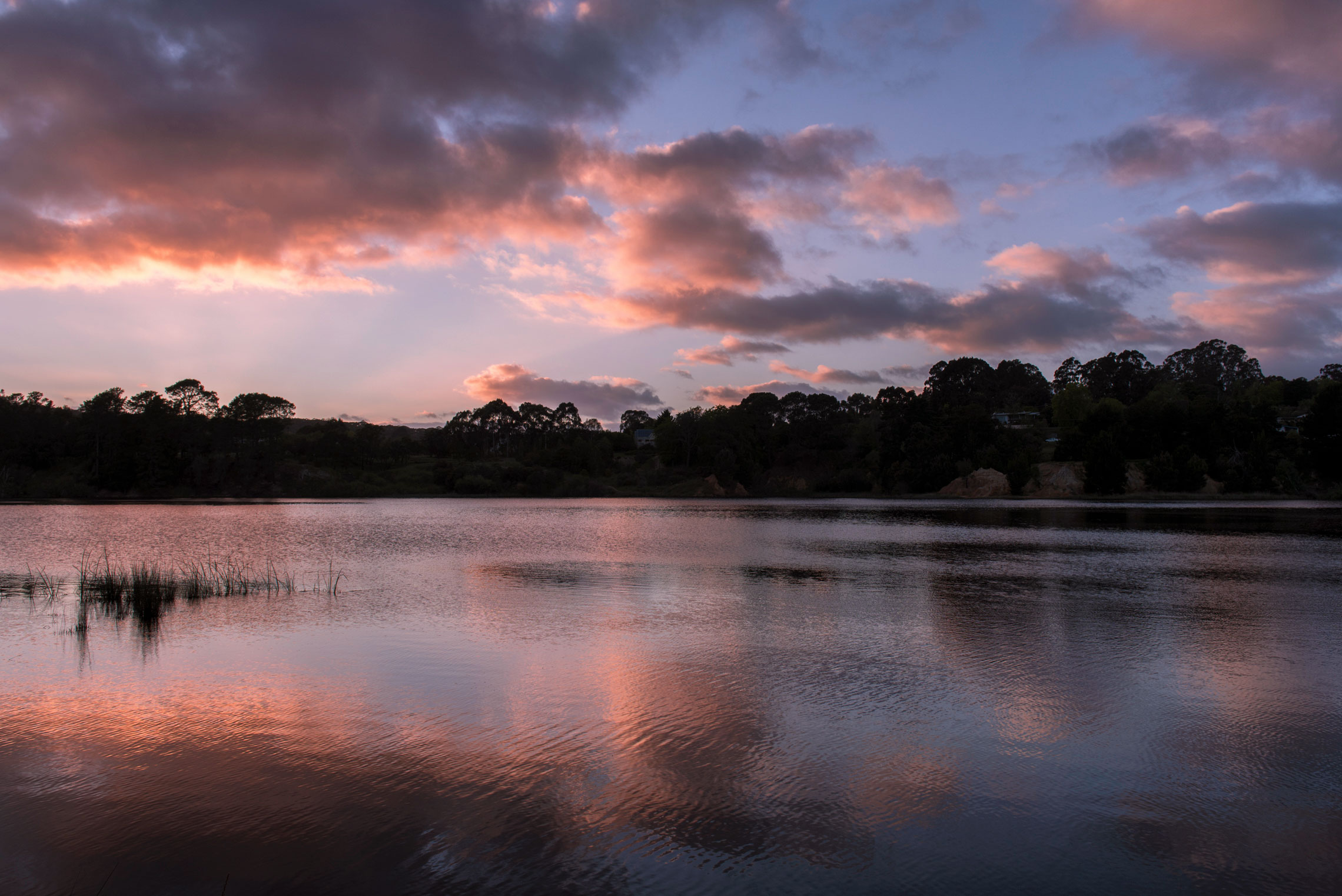 8:00am: Breakfast at Peddlar Café
You'll be desperate for coffee after your early start so head to homely Peddlar Café on Beechworth's main drag for an energising breakfast. Us early birds gulped our coffee down while we waited for our delicious breakfast of scrambled eggs and avocado and boiled eggs with sourdough soldiers. The food is simple, comforting and satisfying and is exactly the kind of meal you need to kick off a big day.
Location: 40 Ford St, Beechworth, VIC, 3747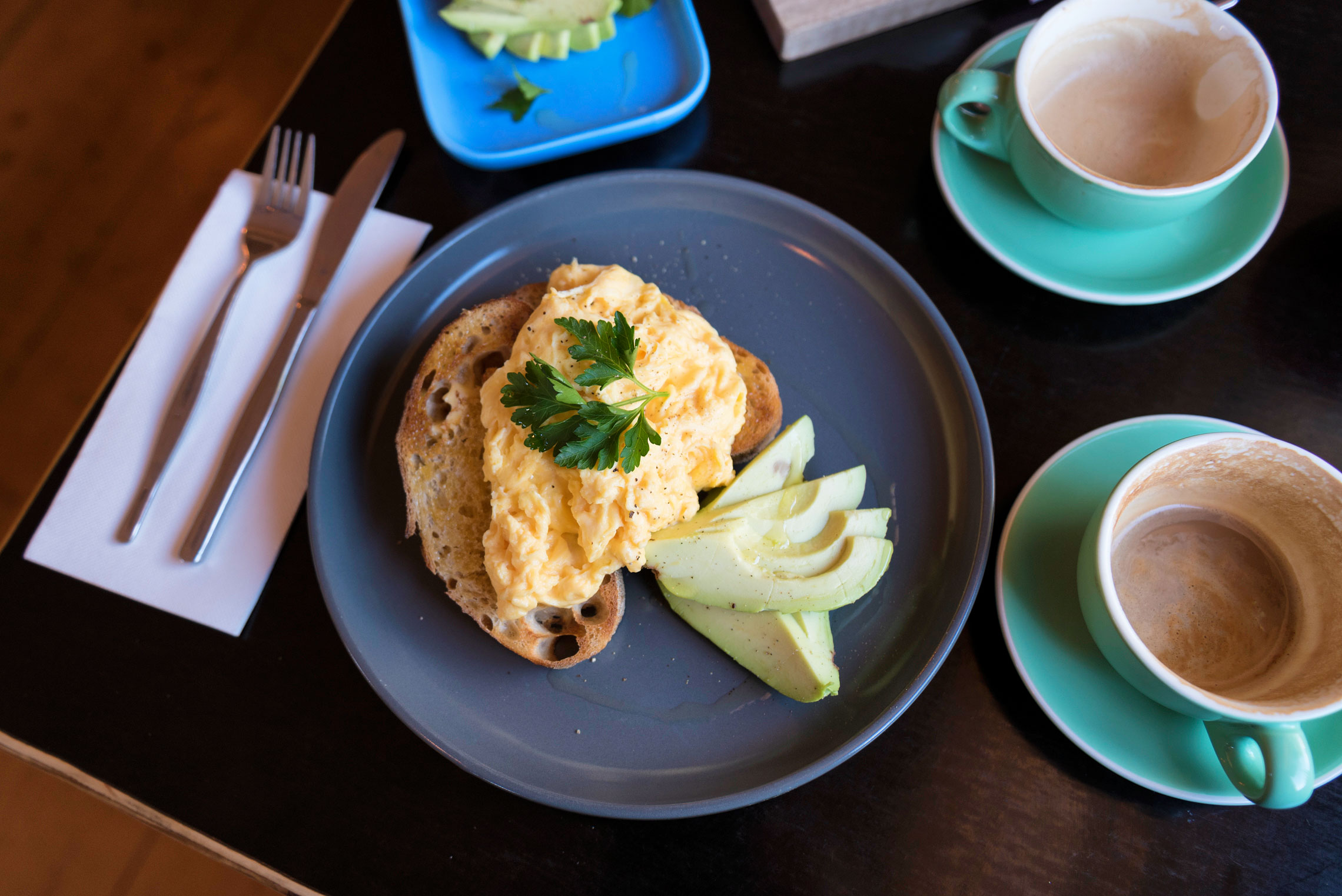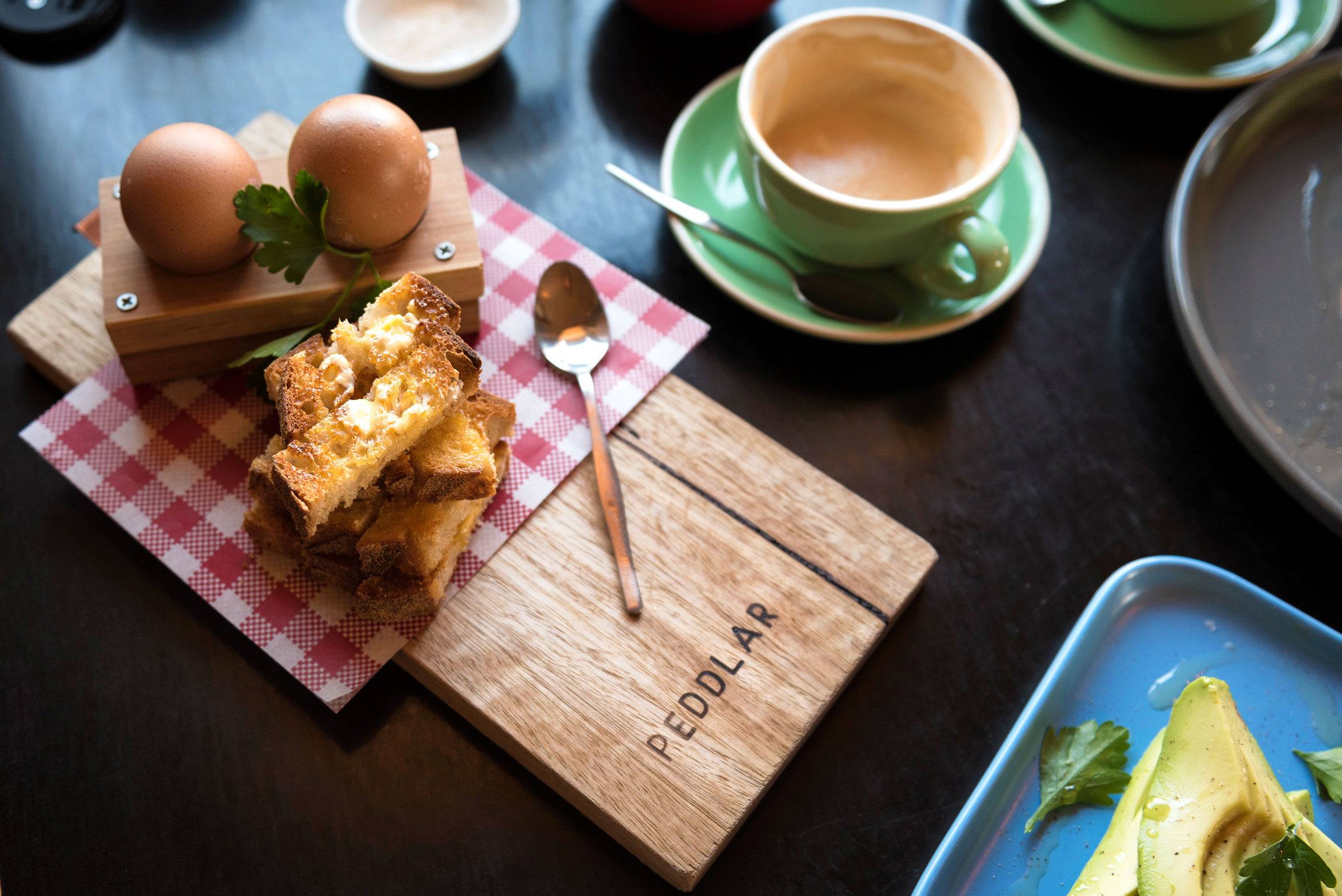 10:00am: Browse the Markets
If you're in town on the first Saturday of the month, pop up to the local farmer's market to pick to pick up some delicious produce and chat to the passionate growers and producers from the region. There's also a quarterly Maker's Market which showcases creations from local designers and artists. Luckily for us, our visit coincided with both of these markets on at the same time so we made a morning out of market-hopping.
Location: Christ Church on the hill, Ford St, Beechworth, VIC, 3747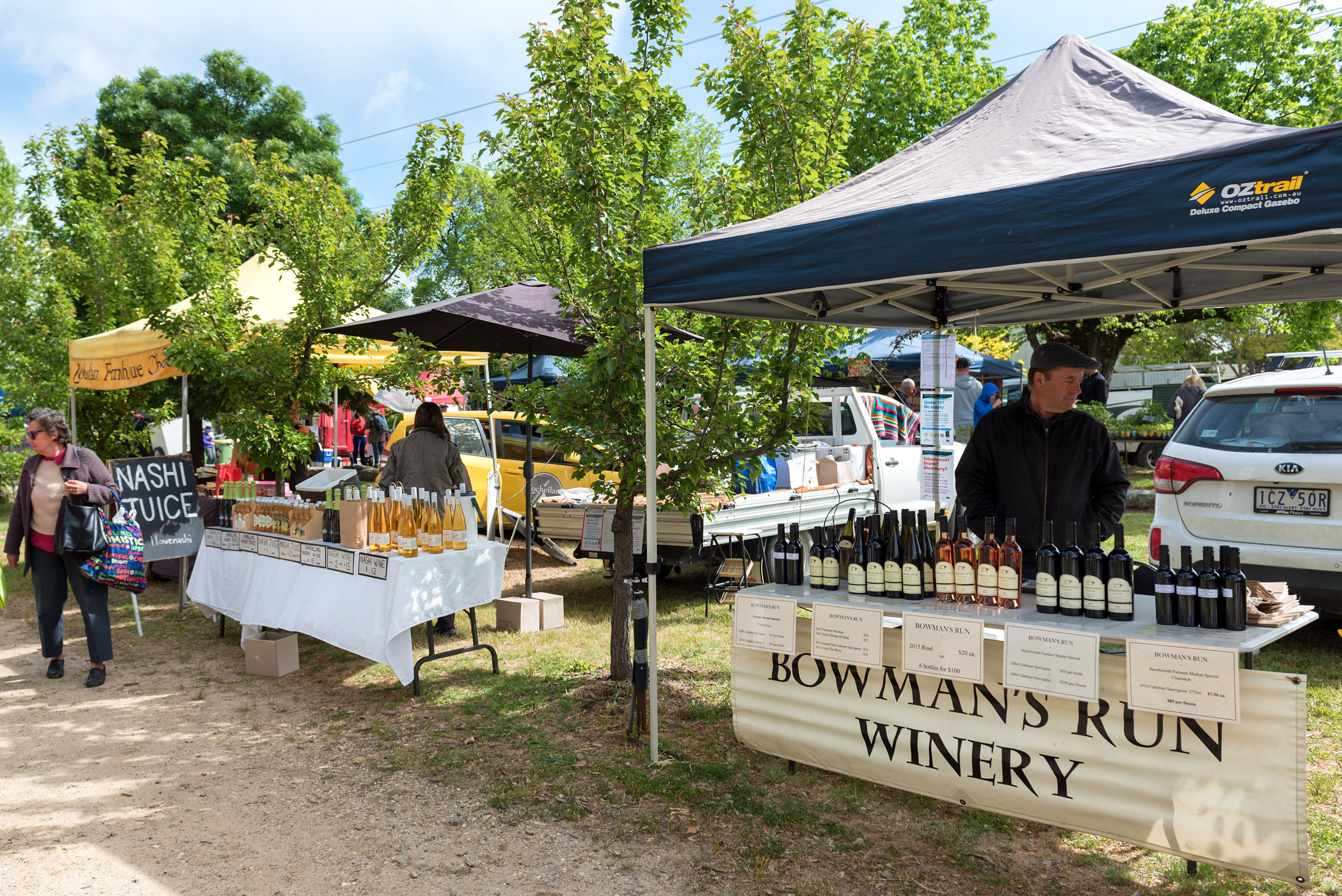 12:00pm: Lunch at The Ox and Hound Bistro
Set in a beautiful, heritage building on Beechworth's main street, head to The Ox and Hound Bistro for a sophisticated and elegant lunch. The whitewashed dining room is flooded with natural light and the pressed metal ceiling and wicker chairs create an elegant setting for enjoying what is arguably one of the best meals in town. The menu is modelled on classic French and Italian bistro fare with a lovely selection of fine wines to match. To start, Camilla and I ordered the cured trout terrine with caviar, red cabbage gazpacho and horseradish and our eyes rolled back into our heads, it was THAT delicious. I couldn't look past the confit duck maryland with orange, crisp pancetta and bitter leaf salad for my main. The meat just fell away from the bone and we left very full and happy.
Location: 52 Ford St, Beechworth, VIC, 3747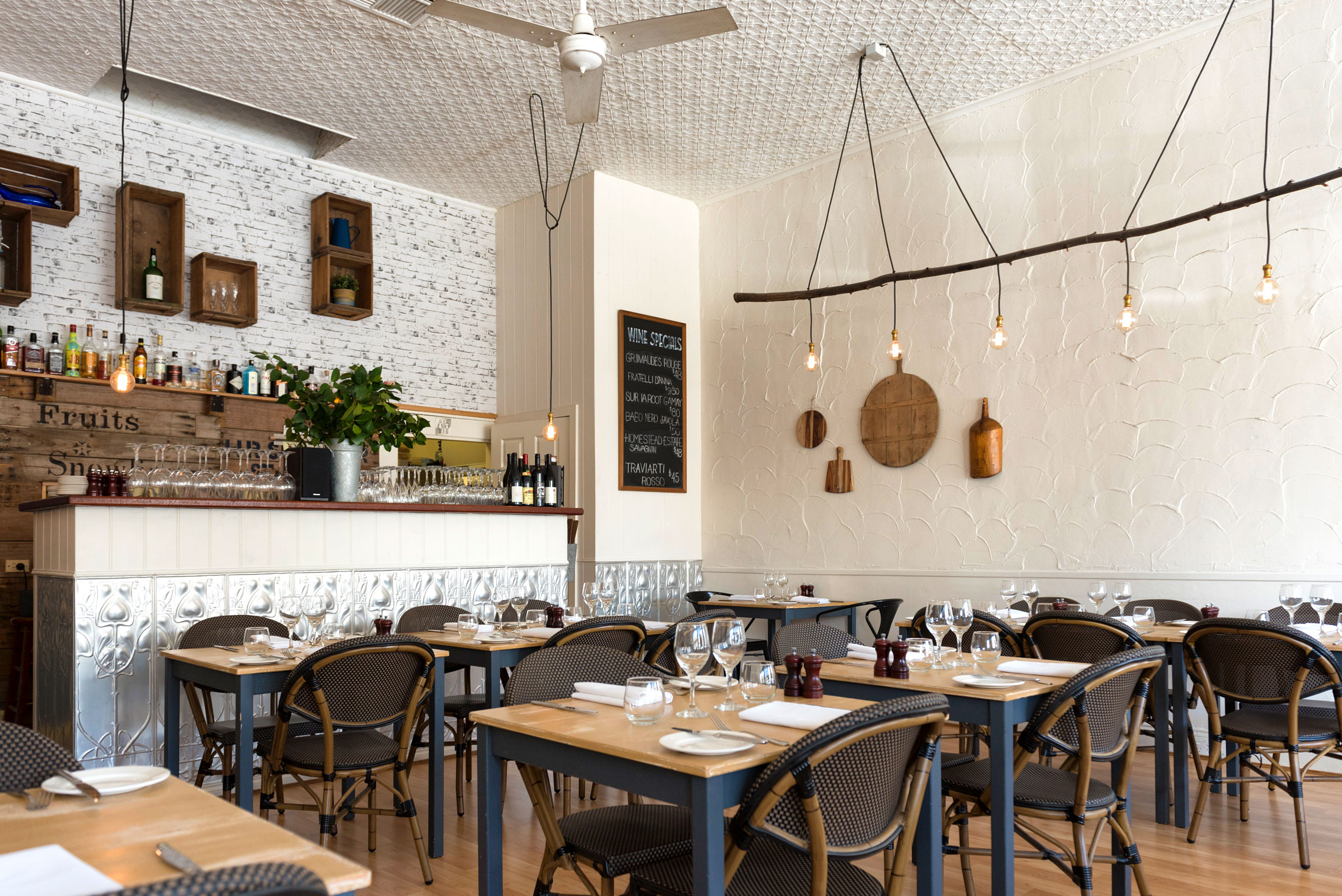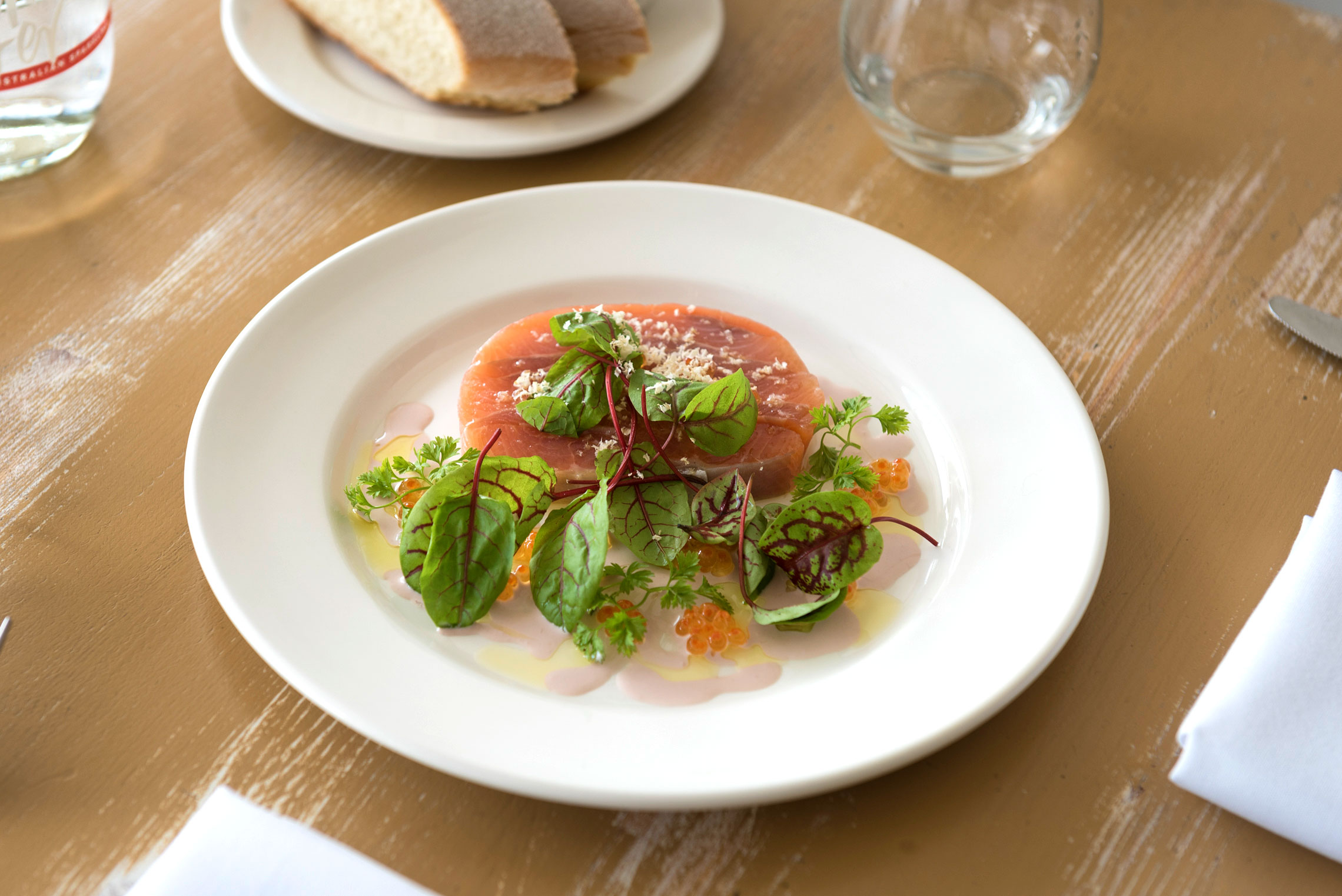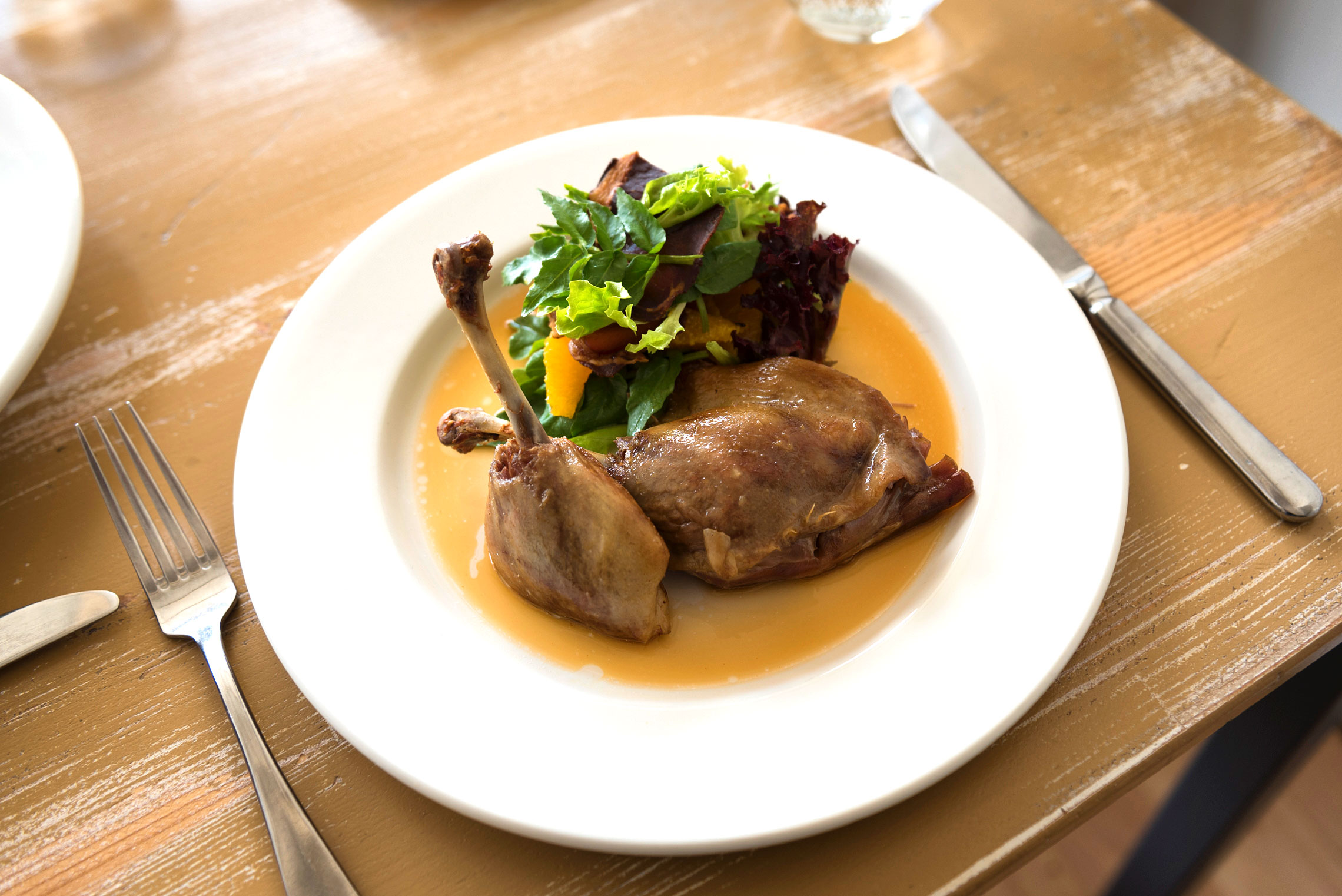 2:00pm: Explore Beechworth town
Of all Victoria's gold mining towns, Beechworth is one of its best preserved. Full of historic shopfronts, colonial hotels and elegant buildings, make sure you allow yourself plenty of time to take it all in. We spent a lovely few hours wandering the streets and making an obligatory stop at three of Beechworth's institutions: the Beechworth Bakery, the Beechworth Sweet Co. and, of course, tasting our way through the Beechworth Honey Experience.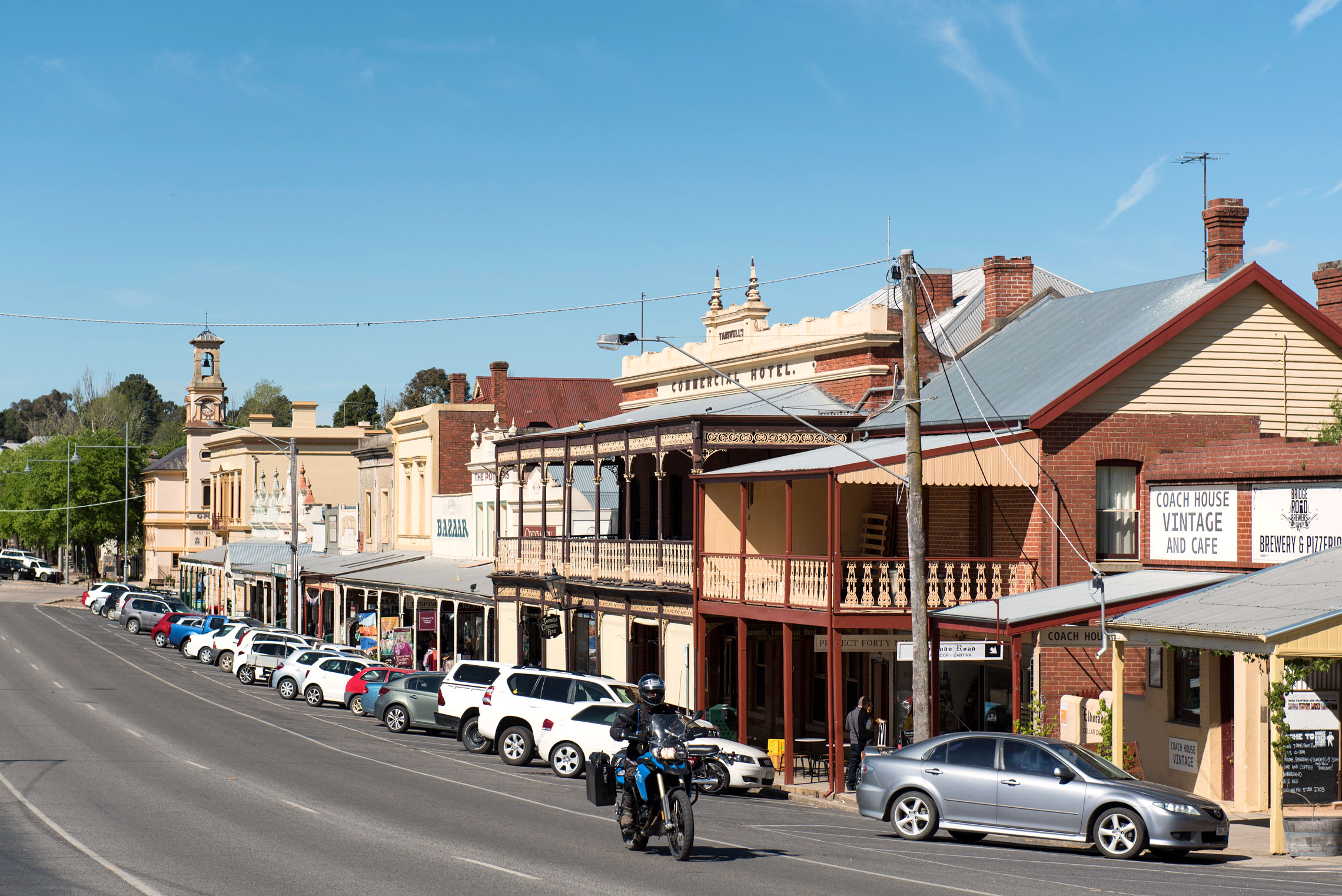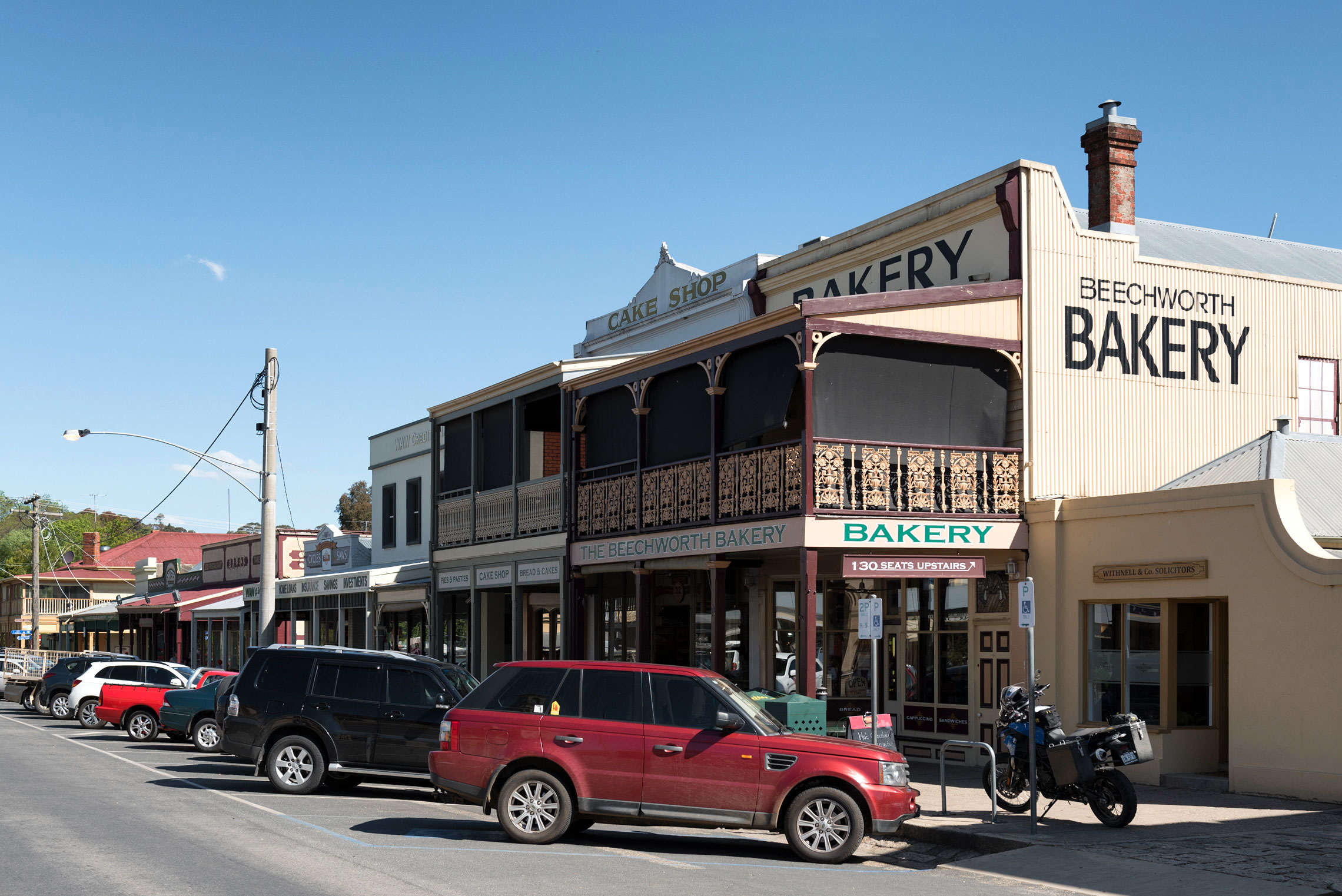 6:00pm: Catch golden hour at Beechworth Gorge
If Lake Sambell is anything to go by, Beechworth is home to some serious natural beauty. Only a few minutes drive from the town centre is the spectacular Beechworth Gorge. With its web of walking trails, it's a popular place for hikers. If you're keen to get your heart racing, follow the trail down to the cascades for a spectacular view, otherwise soak in the views from the top of the gorge where you'll be treated to magnificent views of the valley below.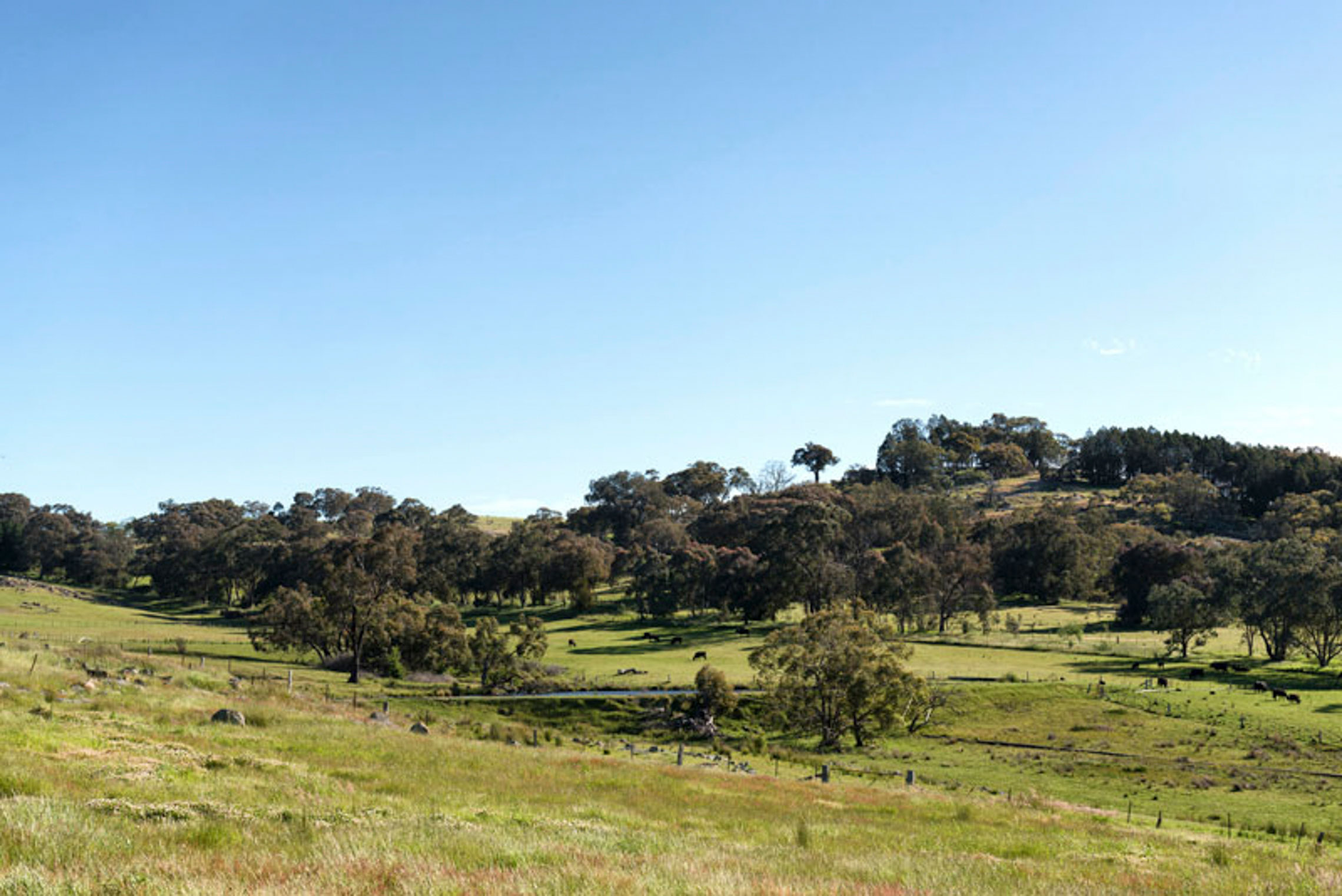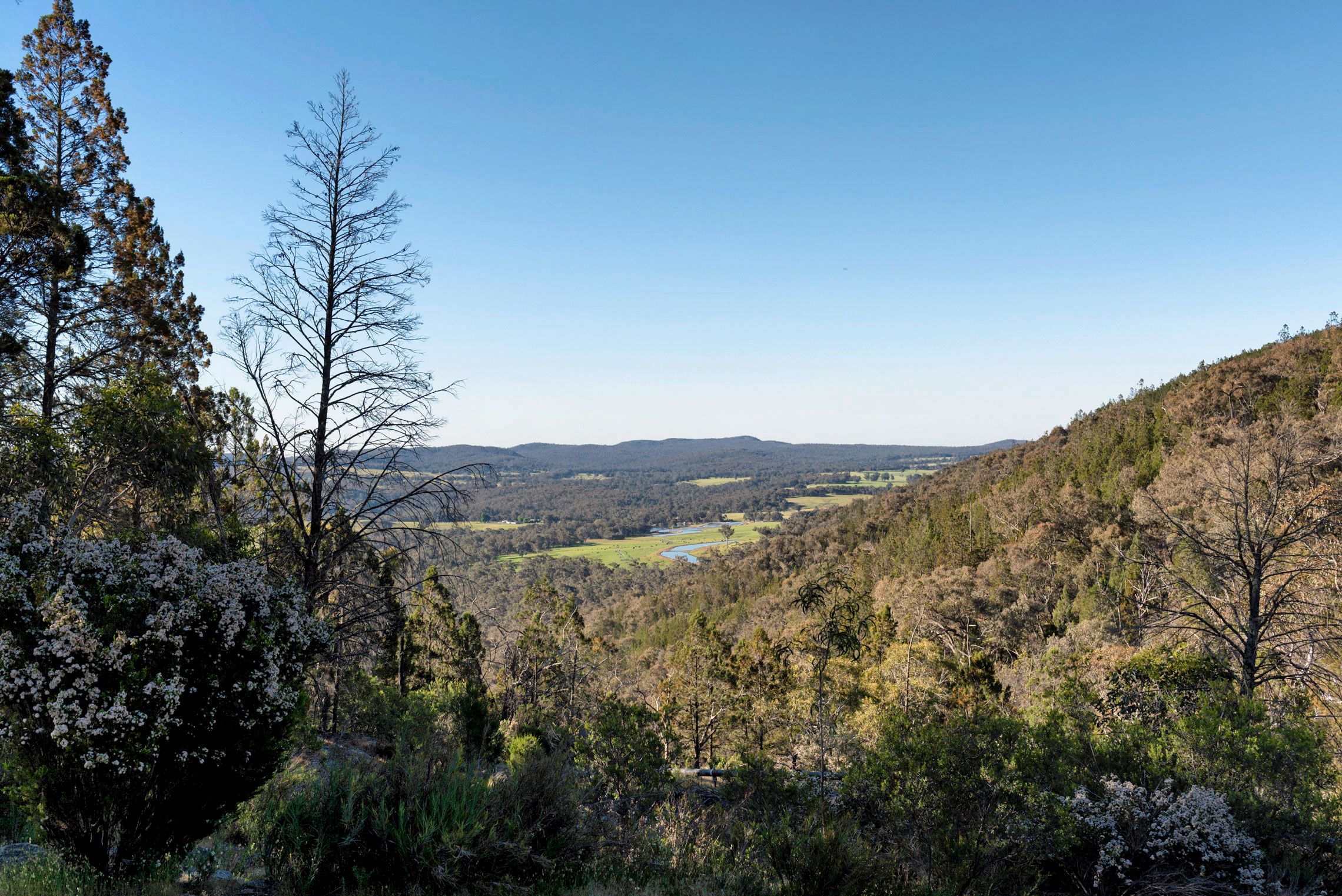 7:00pm: Dinner at Project Forty Nine
Okay, get ready for the meal to top all meals. For dinner, head to tiny Project Forty Nine and surrender yourself to Lisa and Rocco. Here, at this cosy produce store and café, simplicity, seasonality and locality are championed. No dish on the menu is comprised of more than five ingredients and all produce is sourced from nearby producers or handmade in house.
Making a decision about what to order from the menu proved near impossible, so we let Rocco take the reins and show us the best of what was on offer. The resulting feast was a selection of beautiful, seasonal dishes, each accompanied by a story about its production and all designed to share. While each dish was absolutely delicious, my highlight had to be the burrata of all burrate served with grilled artichokes and pancetta. I've never had fresher in my life.
Location: 46-48 Ford St, Beechworth, VIC, 3747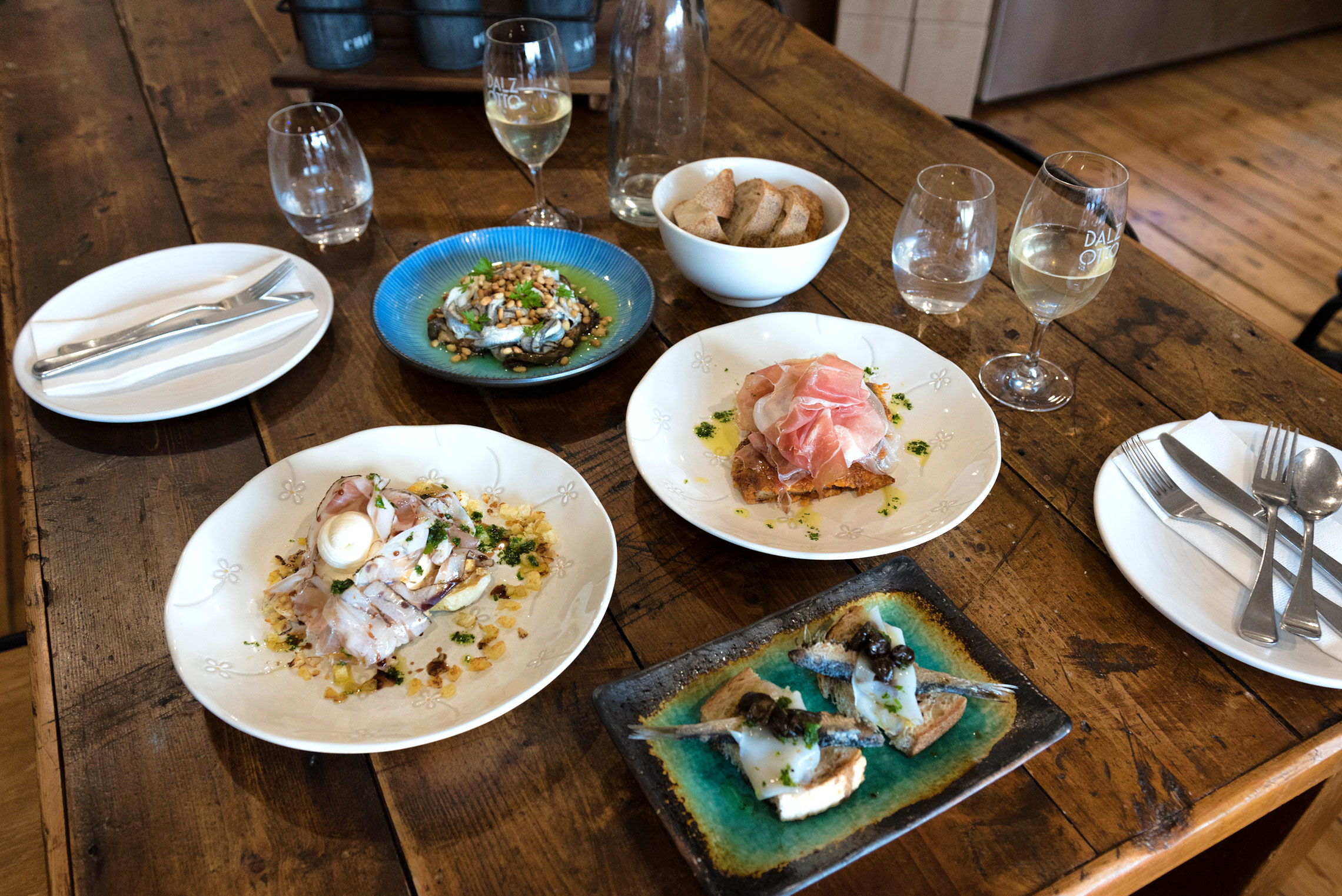 10:00pm: Rest your head at the George Kerferd Hotel
I'm all up for unique accommodation experiences (run-of-the-mill hotels just bore be silly) and the George Kerferd Hotel in Beechworth is a pretty unusual place to stay if ever there was one. Here, you can rest your heat on the site of a former lunatic asylum. Yep, you read that correctly. Don't worry though – all the patients are long gone and the site as been refurbished into a hotel. You can choose to stay in the main asylum or the art deco Linaker Nurse's Quarters next door, which is where we rested our heads. The site certainly has an interesting history and if you like ghost stories, you can even take a ghost tour of the old asylum! I definitely passed on that – my imagination tends to go a little wild at the best of times and it didn't need any encouragement!
Location: Albert Road, Beechworth, VIC, 3747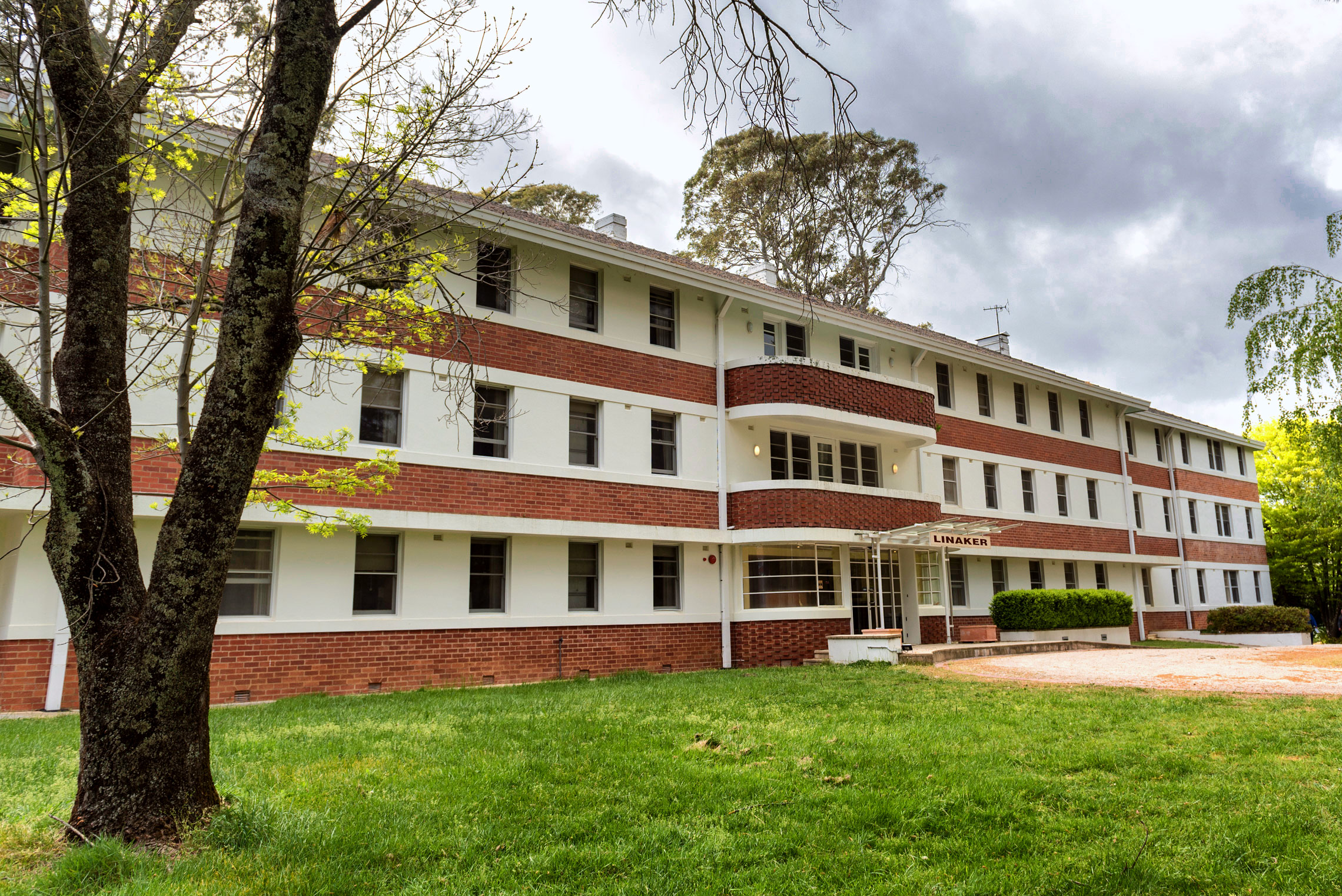 That includes our wonderful adventure in Victoria's High Country! If you're planning a trip up that way soon, make sure you include these experiences in your stay:
Have you been to Beechworth? Share your best tips in the comments!
Disclosure: Camilla and I visited the Indigo Shire region courtesy of Indigo Shire Council. A big thank you to Pete for organising our trip and all the operators who welcomed us on our visit. All opinions remain my own of course!