With its rich, colonial past and gold mining heritage, its offering of gourmet temptations and reputation for producing some of Australia's best wine, there's so much begging to be discovered in Victoria's High Country. After spending the previous day winery hopping in Rutherglen before settling in for the night at Grapevine Glamping, Camilla from The Alimental Sage and I hit the road on day two with the aim of discovering some of the region's most charming historical towns. Making our way south towards Beechworth, we detoured through Chiltern and Yackandandah and spent the morning exploring these cute country townships. If you're planning a trip to Victoria's High Country, here's a look at two great towns you should make a point of stopping through.
Chiltern
Wandering the quiet streets of the tiny country town of Chiltern, you'd be forgiven for thinking you'd magically time travelled back to the gold rush era. Following the gold mining boom of the 1850s, Chiltern sprung into existence and was a busy hub for miners. Today, the town is still beautifully preserved, with over 20 buildings registered or owned by the National Trust. The impressive 19th century streetscape has turned Chiltern into a film set for many the period film over the years. Only a 15 minute drive from Rutherglen, we stopped in for a bit of a wander through this charming settlement on our way south through the Indigo Shire region.
Things to do
Take a walk through Chiltern's streets and be sure to pass by the historic post office, the courthouse and masonic hall. The original Federal Standard newspaper office still stands, as does the Star Hotel, Dow's Pharmacy and Gilmour's Corner Store, all constructed during the 1860s. There are treasures waiting to be found in the local antique stores and if the timing's right, you just might catch the monthly Chiltern Market, full of fresh produce, art and handicrafts.
Where to eat
Yes Chiltern is a tiny country town, but don't let that fool you into believing that the food and coffee here is sub-par. Head to Hub 62, a cafe, gallery and creative space in the heart of the historic precinct that is so hip it would be right at home in Melbourne. Housed in the old Masonic Hall, this café serves up the best coffee in town as well as a diverse range of dishes, all artfully presented.
Location: 62 Main St, Chiltern, VIC, 3683
Yackandandah
Continuing southeast through the Indigo Valley, our next stop was the delightfully eclectic country town of Yackandandah (this has got to be the greatest name for a town. Ever.). Another gold mining township, 'Yack', as it's known to locals, features many well-preserved buildings that date back to the mid to late 1800s. Some historic building highlights include the old Athenaeum, the Bank of Victoria and the Courthouse which is now used as a community hall. Yackandandah is also home to many acclaimed artists, sculptors, musicians and designers, adding to the town's vibrant culture. Find the town only 30 minutes from Chiltern and 20 minutes from Beechworth.
Things to do
Yackandandah is a buzzing little community so take the time to wander its streets and browse the eclectic mix of vintage stores, galleries, antique shops and studios. To get a sense of the town's heritage, follow the Historic Buildings Street Walk. If you want to learn more about Yackandandah's mining history, don a hard hat and take an underground tour of the Karrs Reef Gold Mine.
Where to eat
Gone are the days when these small country towns served nothing but dog's eyes and dead horse (don't fret – that's Australian rhyming slang for meat pies and tomato sauce). Nope, these regional Victorian towns have a blossoming food culture that is exciting to locals and visitors alike. For some of the best food in town, make a beeline for Saint Monday, a delightful café headed up by Chris McGorlick and Lauren Salathial.
Founded on strong environmental and ethical principles, Saint Monday prides itself on serving mouthwatering vegetarian, vegan and specific allergy and dietary requirement friendly food. As vegetarians themselves and with a vegan head chef, Chris and Lauren wanted to create a menu that all people would be excited about, and that they have surely accomplished. Meat eaters will still find many options on the menu, with all produce ethically sourced from local producers. I couldn't look past the seasonal bruschetta served with broad beans, peas, brocollini, Gamze Smokehouse free-range bacon and roasted garlic scrapes on housemade sourdough. I've never had a better bruschetta in my life! Saint Monday also aims to strengthen the local share economy by encouraging customers to barter their homegrown produce for the items the café produces. What a rad initiative.
Location: 27 High St, Yackandandah, VIC, 3749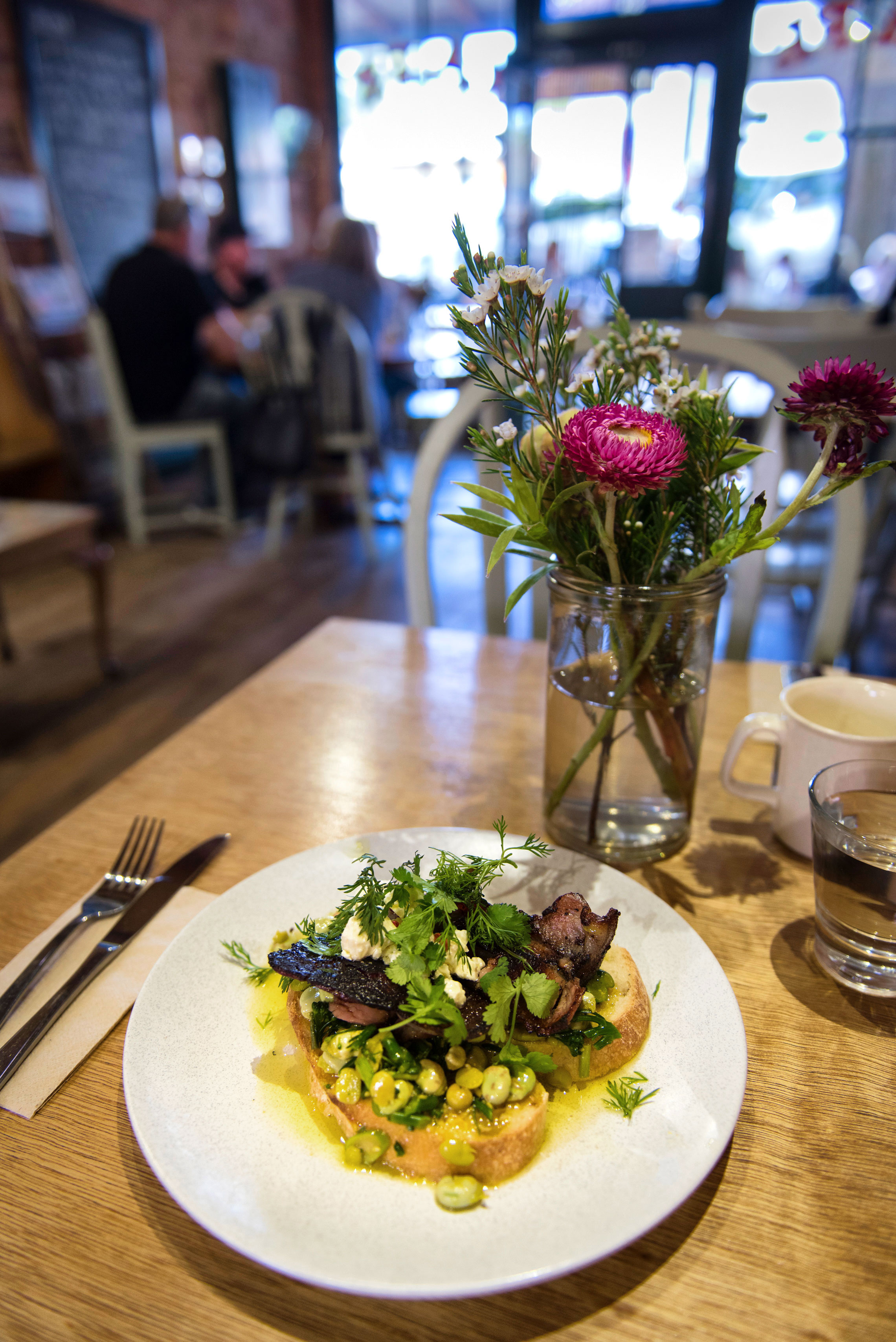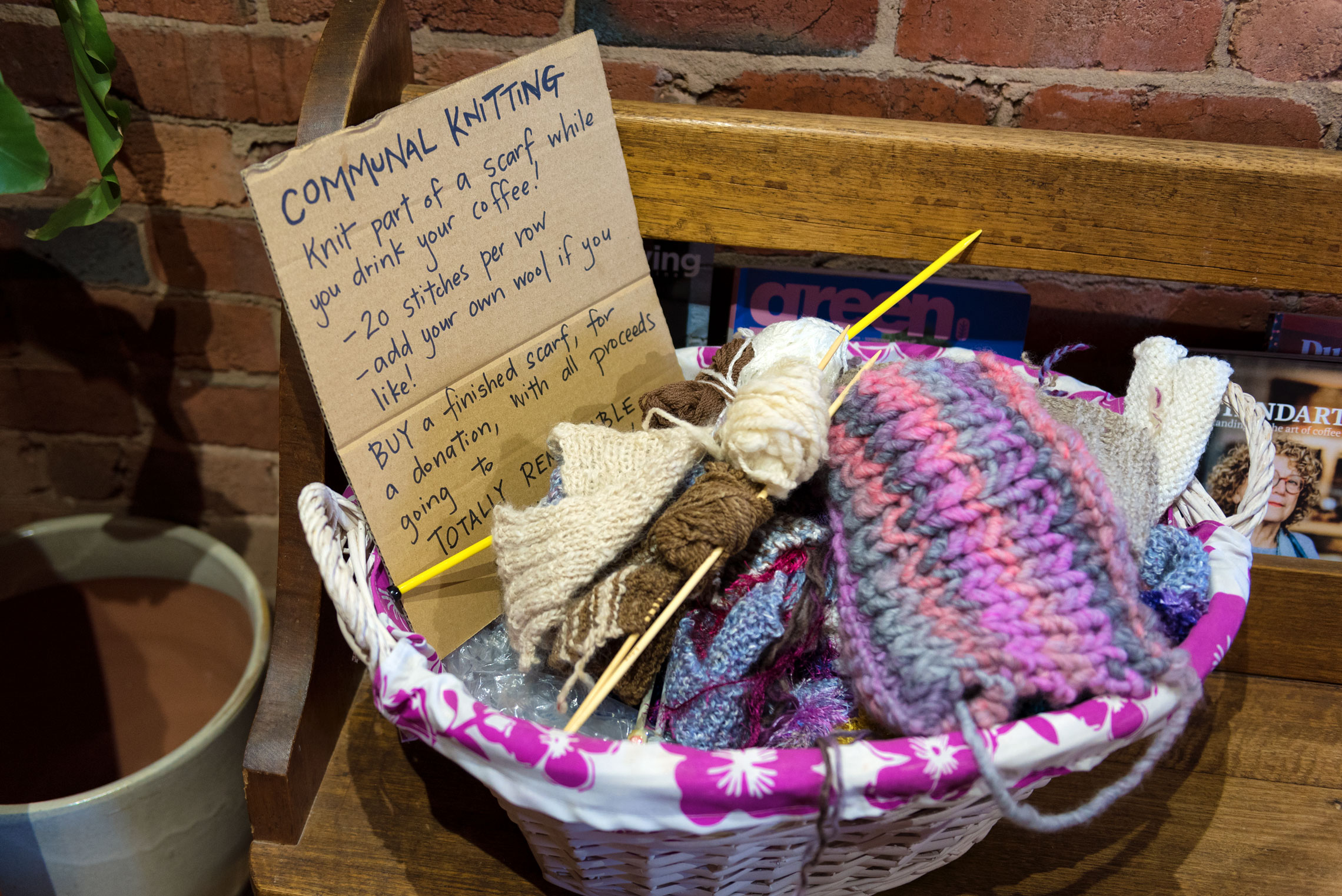 After a fun morning exploring these two beautiful country towns, we hit the road and headed to Beechworth, our final stop on our tour to see the best of the Indigo Shire region in Victoria's High Country.
Planning a trip up this way? Be sure to read these posts which are full of tips on what to see and do:
What are your favourite country towns in Victoria's High Country? Share them in the comments!
Disclosure: Camilla and I visited the Indigo Shire region courtesy of Indigo Shire Council. A big thank you to Pete for organising our trip and all the operators who welcomed us on our visit. All opinions remain my own of course!