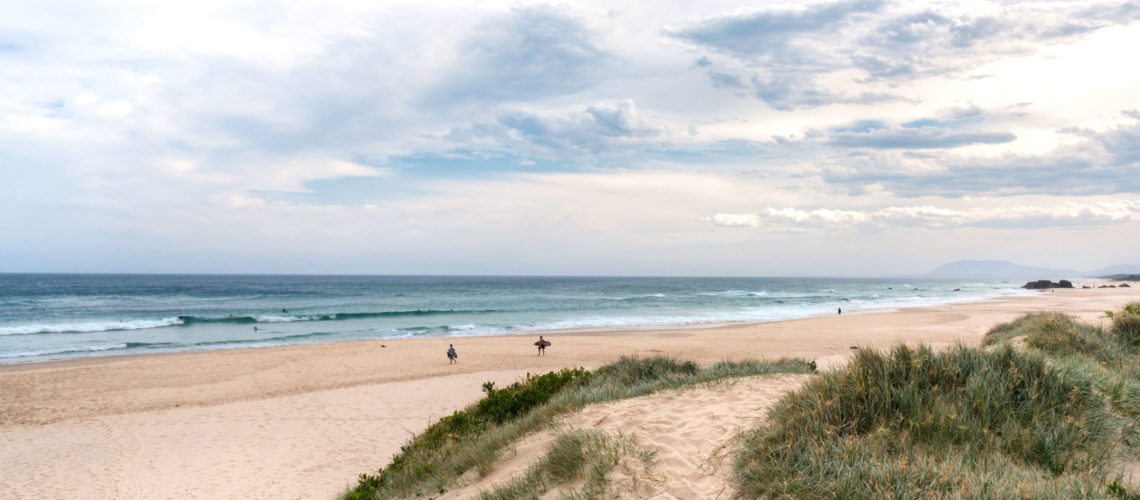 Looking for a low-key coastal getaway that boasts the perfect balance of abundant natural beauty, a surprisingly cosmopolitan dining scene and the friendliest locals to boot? Let me introduce you to Port Macquarie on New South Wales' north coast. As one of the most loved coastal destinations in the state, I was thrilled to be invited up recently to explore the region. Within only a couple of hours of landing, I completely understood why it's such a favourite spot for holiday-goers. If you're thinking of planning a visit, here's a quick guide to the best of Port Macquarie with my best tips on where to eat, stay and play.
Getting there
For Melbournians, getting to Port Macquarie wasn't always the easiest of feats as there was never a direct flight…. until now! JETGO Australia have just launched the first direct route from Essendon Airport in Melbourne to Port Macquarie, with four flights per week. I was lucky enough to be one of the first passengers to touch down on the inaugural flight and it was fantastic! The plane is small, holding only 37 passengers, and the flight is super quick (1hr 45 mins) and comfortable. There are complimentary snacks and drinks onboard and the crew give a really warm and personal touch.
Having your own two wheels will give you all the freedom and flexibility you need to make the most of your time in Port Macquarie. I'd recommend booking a rental car through 1st Class Rentals at Port Macquarie Airport. The centre of town is an easy 10 minute drive from here.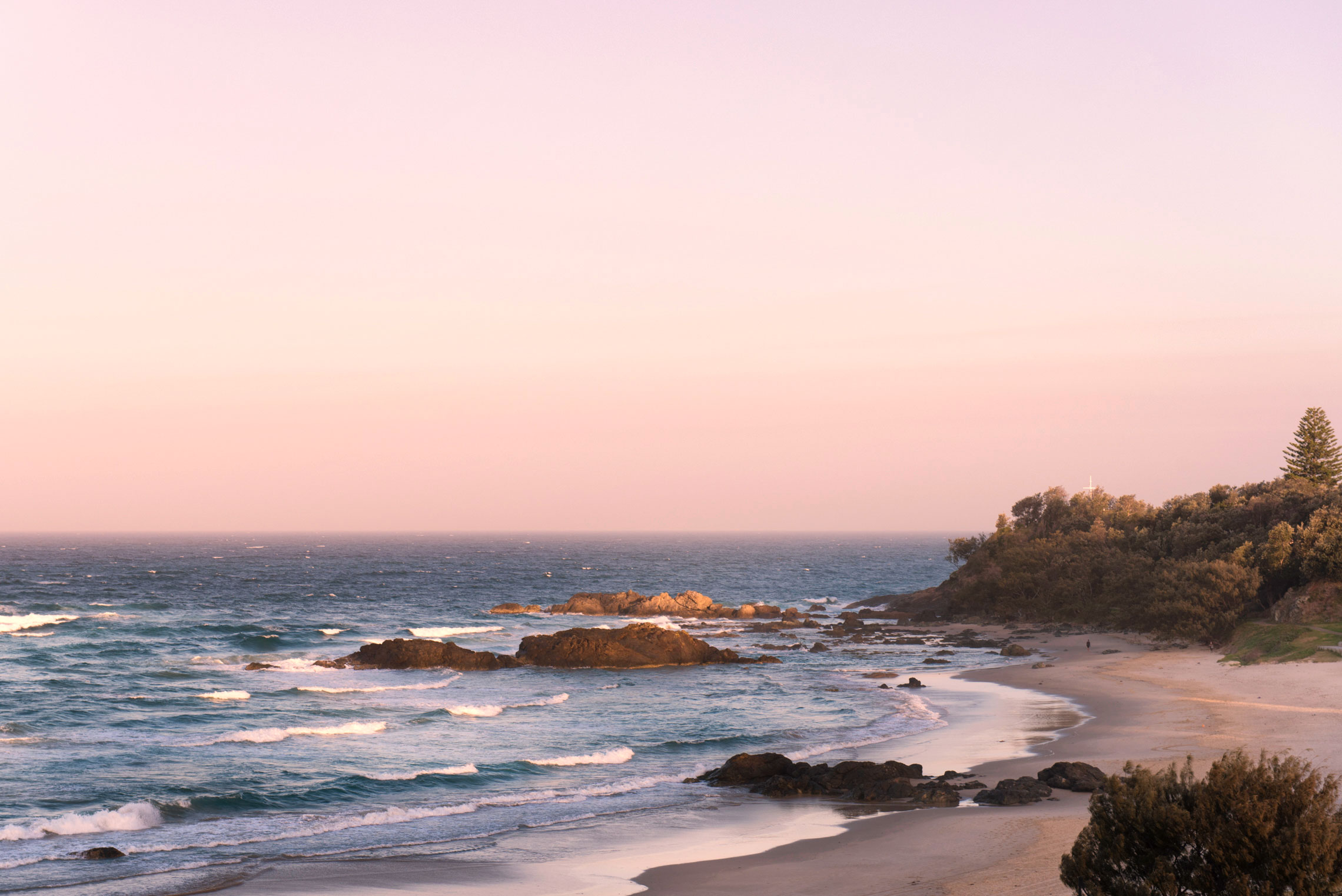 EAT
I had no idea what a kickass foodie destination Port Macquarie was. The food culture here is surprisingly sophisticated with a strong focus on local and seasonal cuisine. Here are my top recommendations for what to put in your belly:
LV's on Clarence
If you're looking to kick off the day right with a Melbourne-style breakfast and coffee, LV's on Clarence is your place. Locavores will be in heaven here at this family-owned café, where the focus is all about serving the freshest local produce from nearby farms and suppliers. The nourish bowl tickled my fancy and was served with ancient rice, halloumi, kale, cherry tomatoes, marinated pumpkin, a poached egg, avocado, spiced seeds and almond hummus. The coffee from Bassett Espresso is top-notch too.
Location: 1/74 Clarence St, Port Macquarie, NSW 2044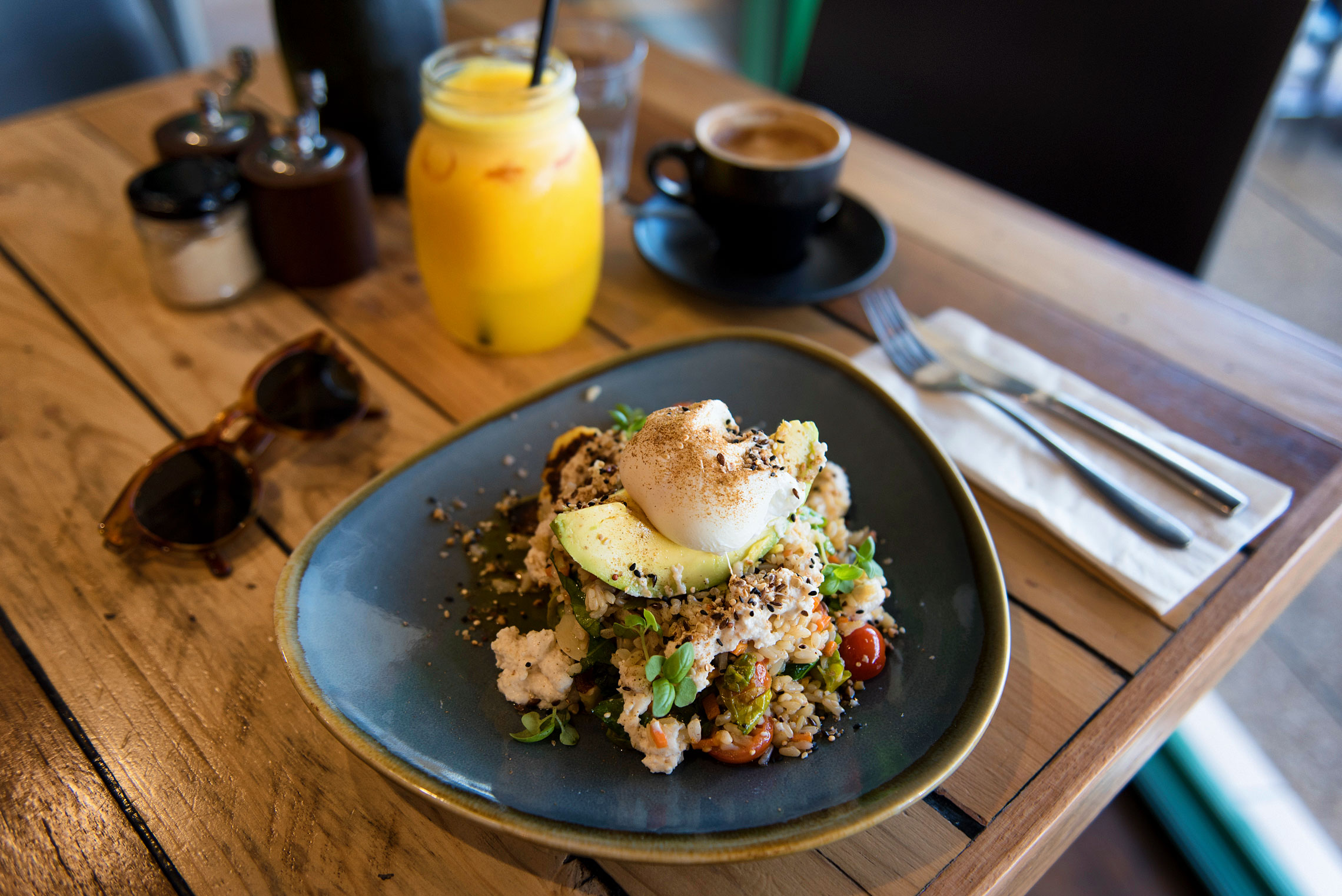 Drury Lane Eatery
There's a buzz of excitement about this new café located in the forefront of the celebrated Glasshouse. Serving up fresh local produce, Drury Lane Eatery is a popular lunch spot and a lovely place to unwind over a meal. Don't pass up the classic smashed avo and a homemade lemon iced tea.
Location: Shop 5, The Garrison, 26 Clarence St, Port Macquarie, NSW 2444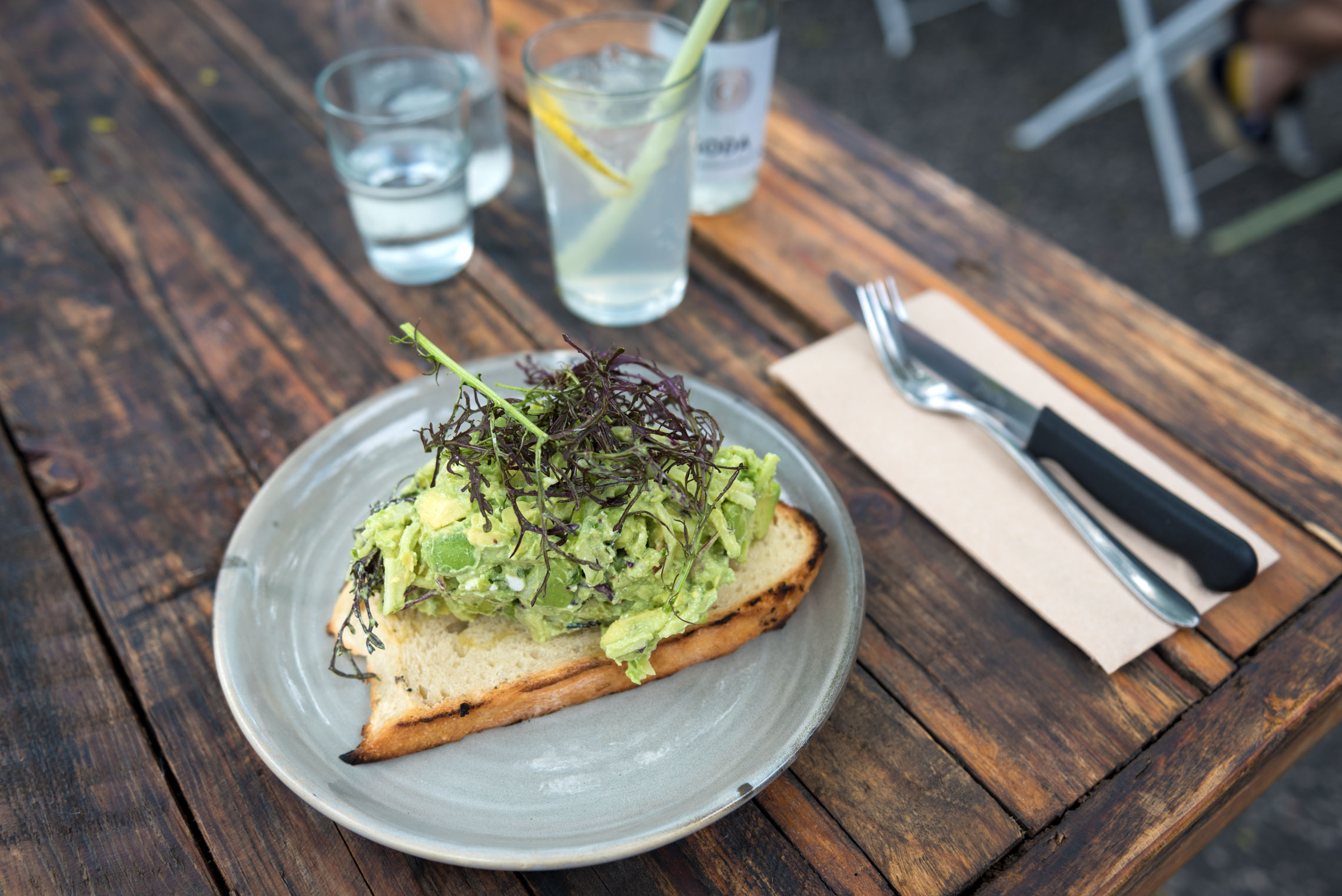 The Stunned Mullet
A Port Macquarie institution, the hatted The Stunned Mullet is an award-winning fine dining restaurant located on the Town Beach foreshore. Offering exceptional views out across the water, some of the best service in town, one of the most extensive wine lists I've seen and serving up some of the most exquisite seafood I've ever tasted, it's a dining experience not to be missed. Order the albacore tuna sashimi as an entree and then the glacier 51 toothfish for your main and prepare to have your mind blown.
Location: 24 William St, Port Macquarie, NSW 2444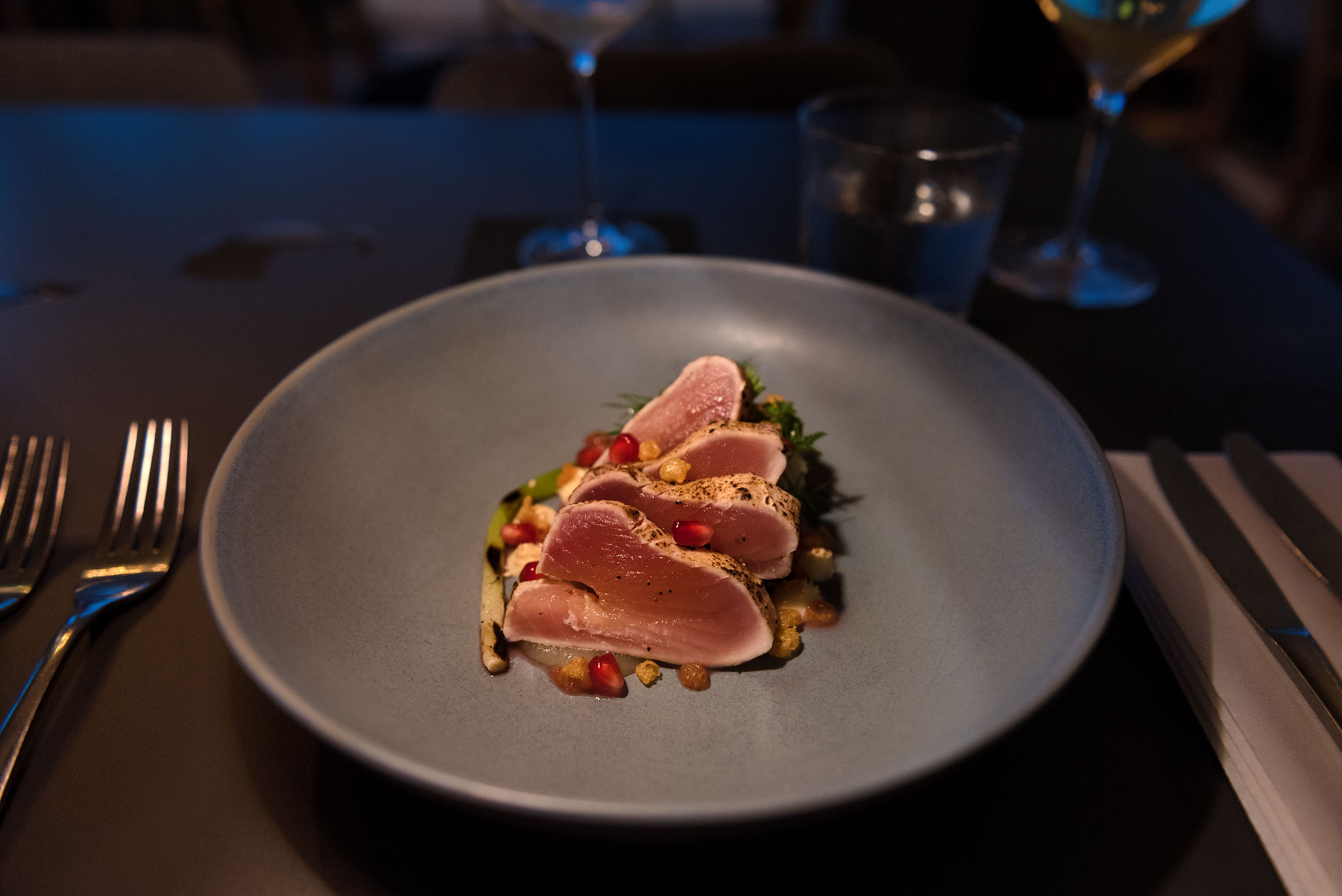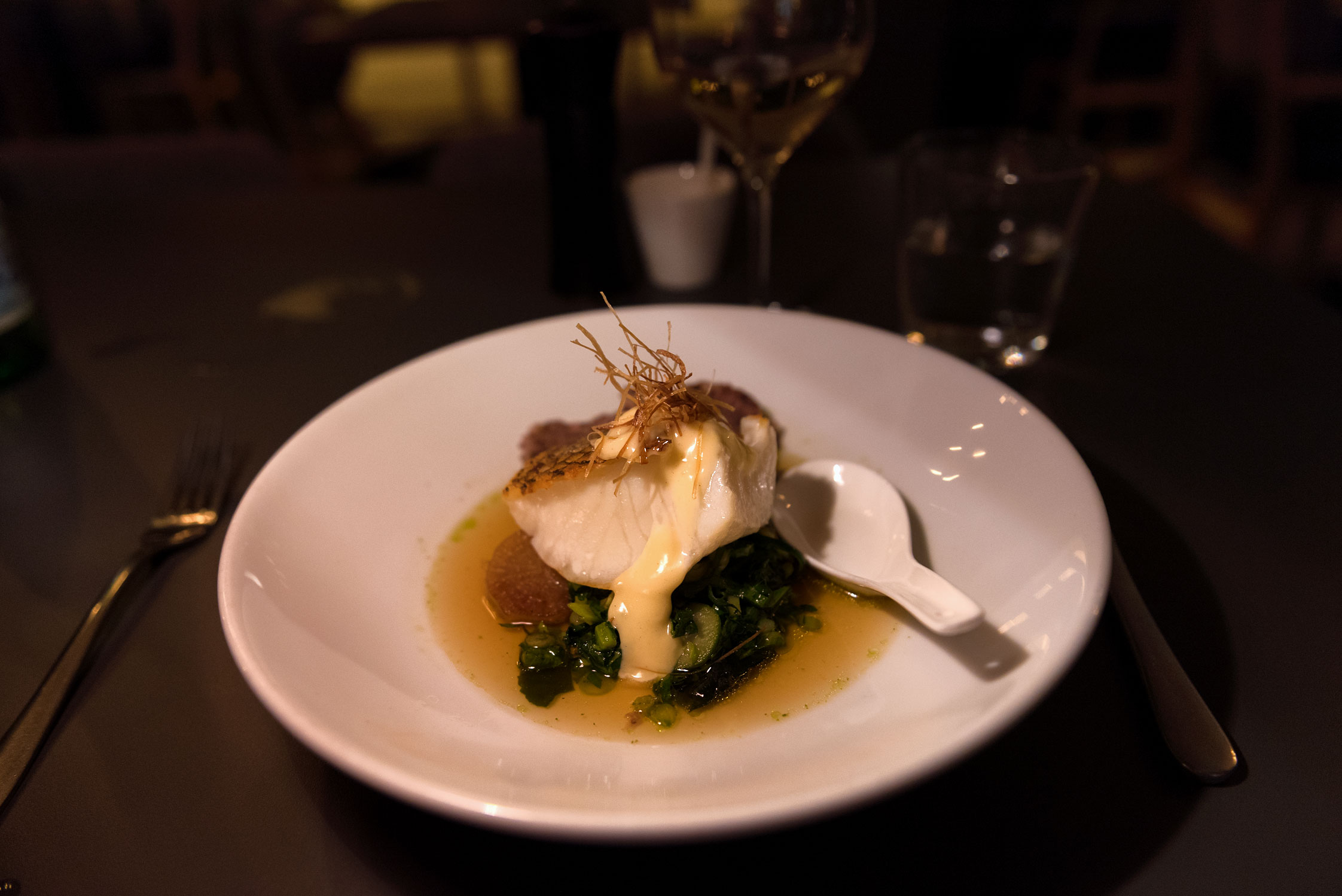 The Latin Loafer
If you're in the mood for some seriously good tapas and delicious wine overlooking a vibrant sunset over the Hastings River, book a table at The Latin Loafer, one of Port Macquarie's most talked about new restaurants. Serving authentic, fresh South American tapas made from some of the region's best local produce, you'll just want to keep ordering more and more. The highlight? The tequila, lime and tabasco granita oysters, sourced from just up the river. My oh my. You've never known oysters until you've had these babies.
Location: 74 Clarence St, Port Macquarie, NSW 2444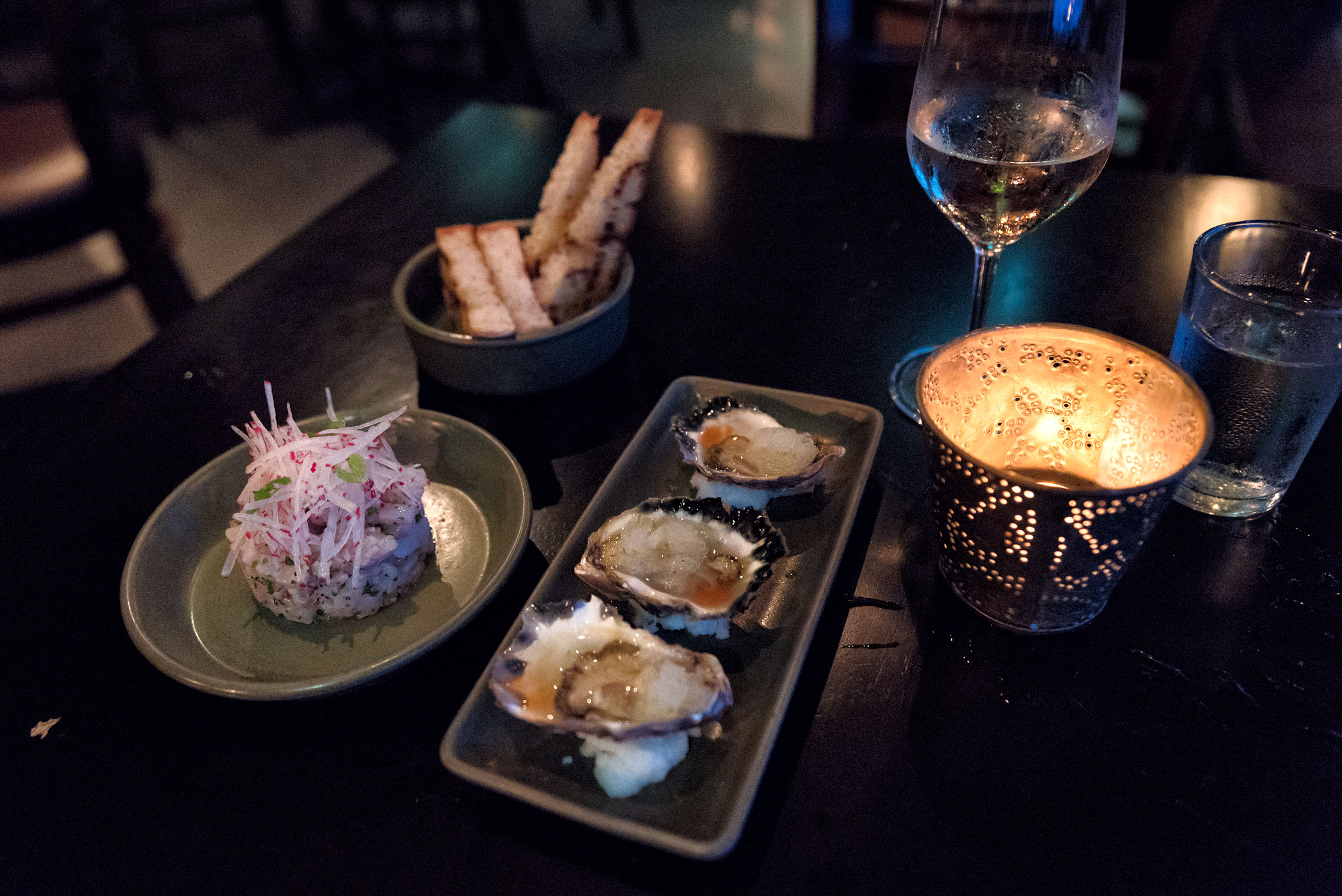 PLAY
Soak up the stunning coastline
Greater Port Macquarie is home to 84 km of unspoilt, pristine coastline and boasts 17 beautiful, golden beaches. It's a popular region for surfers and generally anyone who loves beach activities. If you're feeling active, take the iconic 9km coastal walk which offers unsurpassed views of the dramatic coastline all the way from Town Green to Lighthouse Beach. If you're keen for some adventure, why not take a surf lesson or even a camel ride along the beach?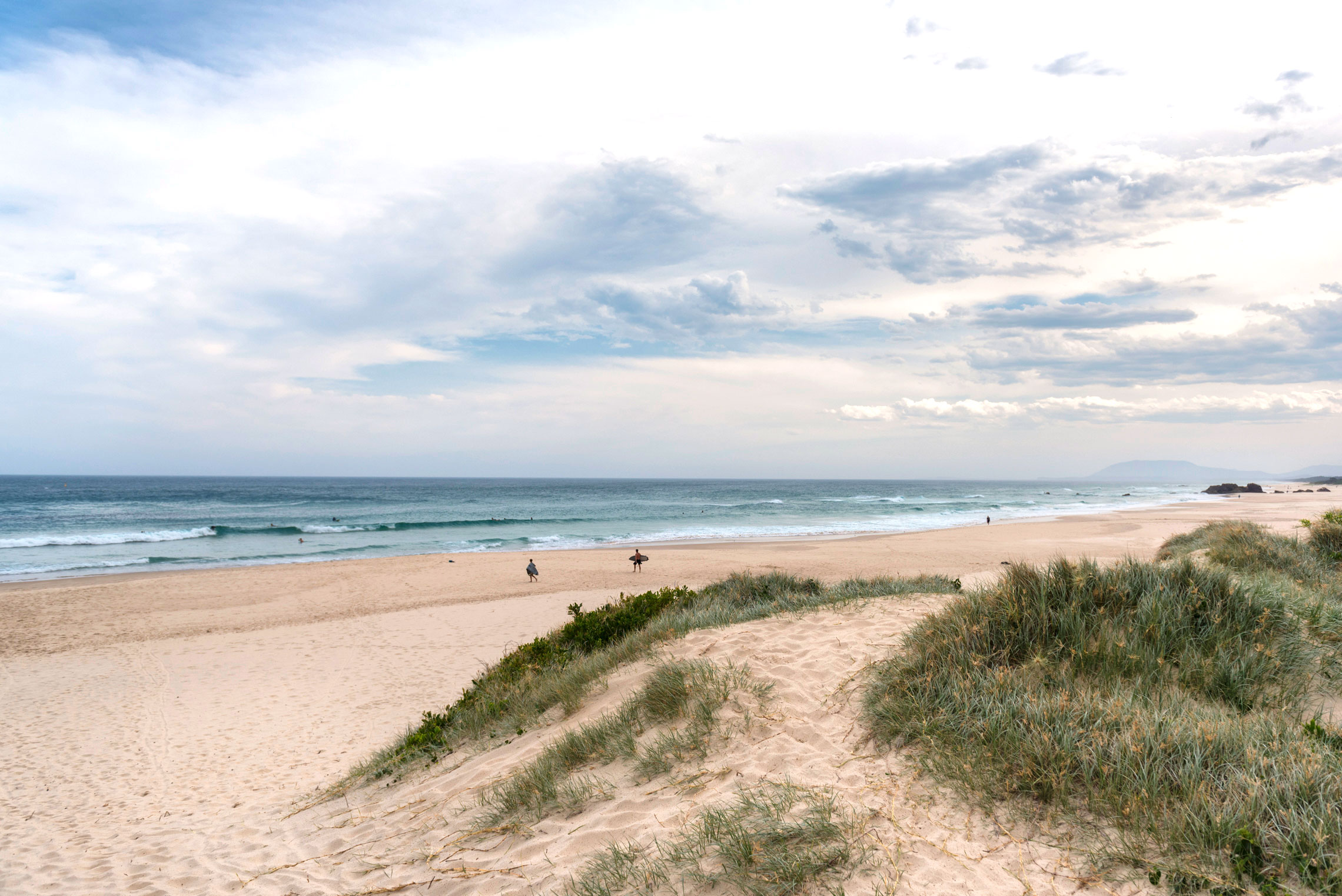 Go wildlife spotting on the water
Every year between May and November, the coastal region around Port Macquarie is a prime place for humpback whale watching. After spending the summer feeding in Antarctica, the whales (over 16,000 of them!) migrate north to subtropical waters to mate. I just missed the season so wasn't able to see the whales, but I've heard that it's absolutely breathtaking.
In addition to its string of beautiful beaches, Port Macquarie is also home to tranquil, inland waterways fed by the Hastings River which is just bursting with wildlife. There are a number of operators that run daily cruises on the river, including The Cruise Terminal that give a great insight into the history of the region as well as plenty of wildlife spotting opportunities. Dolphins can be seen year-round in the river and they came right up to our boat to play in the bow waves!
Location: 77 Clarence St, Port Macquarie, NSW 2444
Visit the world's first Koala Hospital
The Port Macquarie Koala Hospital is the world's first hospital dedicated solely to the care and preservation of koalas. Founded in 1973, it has been caring for sick and injured koalas for over 43 years. Entirely self-funded and reliant on donations, adoptions and bequests, the hospital treats between 250-300 sick and injured koalas each year and impressively rehabilitates about 80% for release back into the wild.
You can walk the grounds and see the koalas in care during normal opening hours, but try and time your visit to catch the daily 3pm 'Walk, Talk and Feed' tour. A volunteer will feed the koalas and explain their personal histories. It's a wonderful opportunity to learn about koala conservation and the particular issues impacting koalas in this region.
Location: Lord St, Port Macquarie, NSW 2444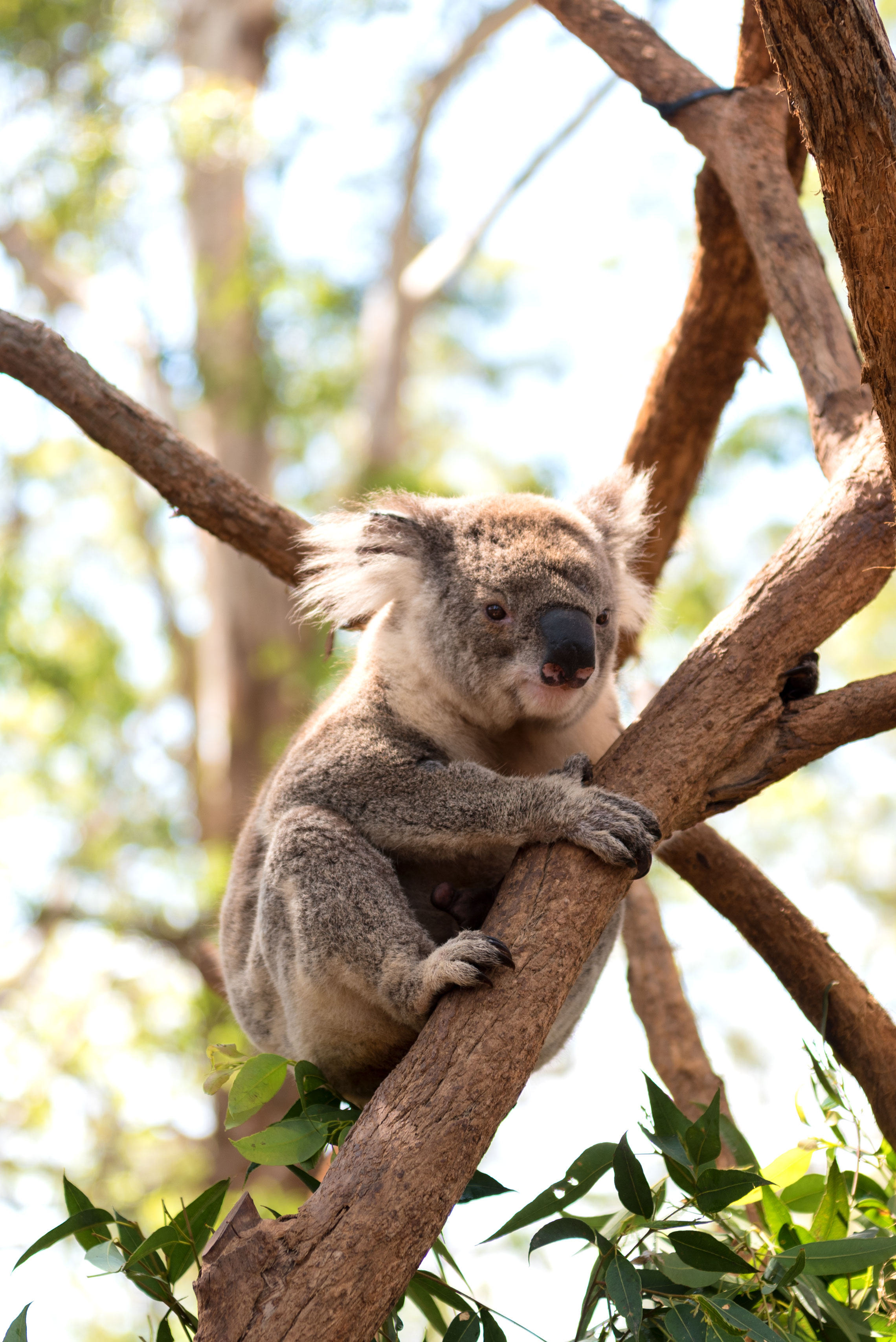 Taste your way around the hinterland
Although it might be tempting to spend all your time in Port Macquarie itself, the lush Wauchope hinterland is just begging to be explored. This region is filled with pristine forest, lakes and wineries. The best way to see it all is to book an 'On the Grapevine' full day tour with Frankie's Travel, which will take you out to taste your way around the hinterland's hidden, boutique wineries, stop in for some locally made, gourmet treats and even see a pretty special 'secret spot' or two. Local guide, Monique, is a passionate Port Macquarie local who will give you a rich insight into the region's history and natural treasures and will introduce you to some lovely local operators you probably wouldn't otherwise see. It's a fabulous way to get a sense of the wider region and takes the worry out of driving after a few cellar door tastings!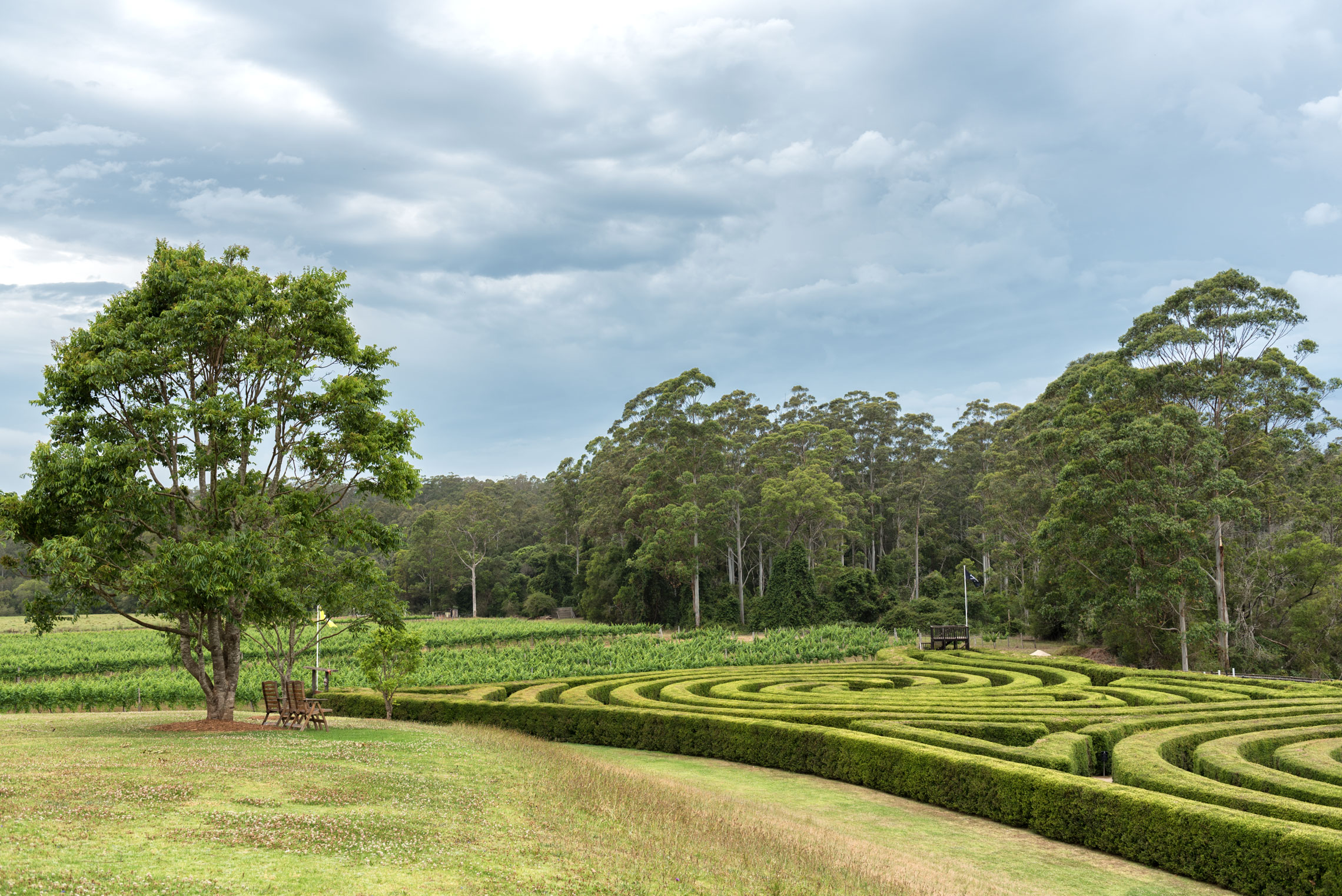 Take a stroll around town
Even for this laid-back beach town, there's a lot going on in Port Macquarie town centre. Not only will you find Insta-worthy cafés, a decent shopping strip and heritage buildings dating back to our convict and colonial days, you'll also find the celebrated Glasshouse. Comprising a 594-seat theatre, art gallery, heritage displays and a tourism information centre, the Glasshouse is representative of the rich art and culture precinct that Port Macquarie has become.
Hello Koalas Sculpture Trail
Dotted throughout the Port Macquarie-Hastings region, you'll find 51 large-scale koala sculptures, all beautifully hand painted by local artists. Known as the Hello Koalas Sculpture Trail, each sculpture is sponsored by a local business and community organisation. The project is designed to raise awareness about koala conservation, celebrate local artists and highlight Port Macquarie as the arts and cultural capital of northern NSW. Make a plan to discover them all or let yourself stumble upon them.
Location: all throughout town!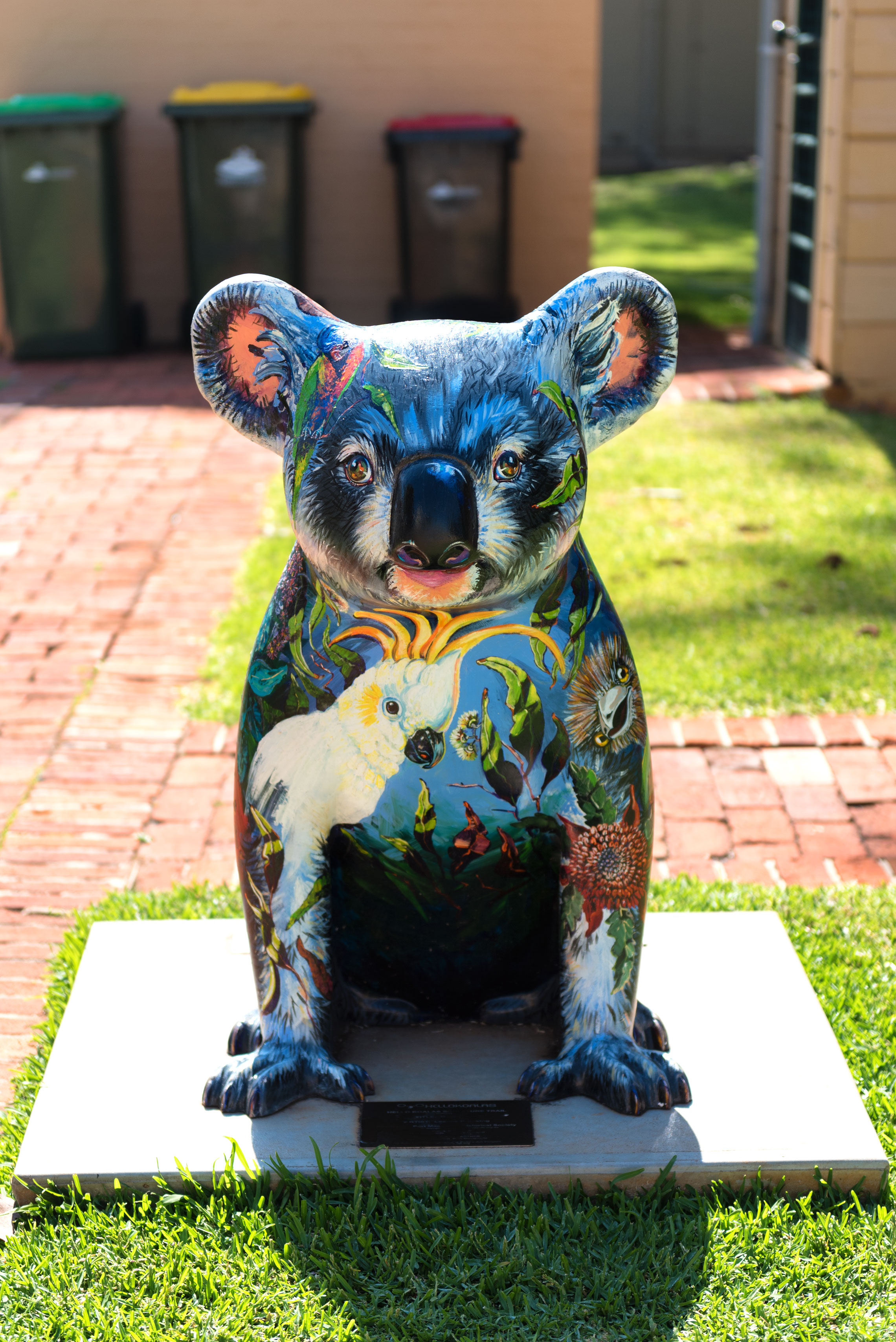 STAY
Macquarie Waters
Let's face it. You want to be close to the water during your stay in Port Macquarie but still feel connected to all that is happening downtown. I stayed in a huge one bedroom spa view apartment at Macquarie Waters, a boutique 4.5 star hotel located right by the breakwater. The apartment was contemporary, unbelievably spacious and contained everything I needed for my short getaway. There's a pool you can chill by or pop into The Corner Restaurant on site for a casual bite to eat. Everything you need is within walking distance, making it the perfect place to base yourself.
Location: 11 Clarence St, Port Macquarie, NSW 2444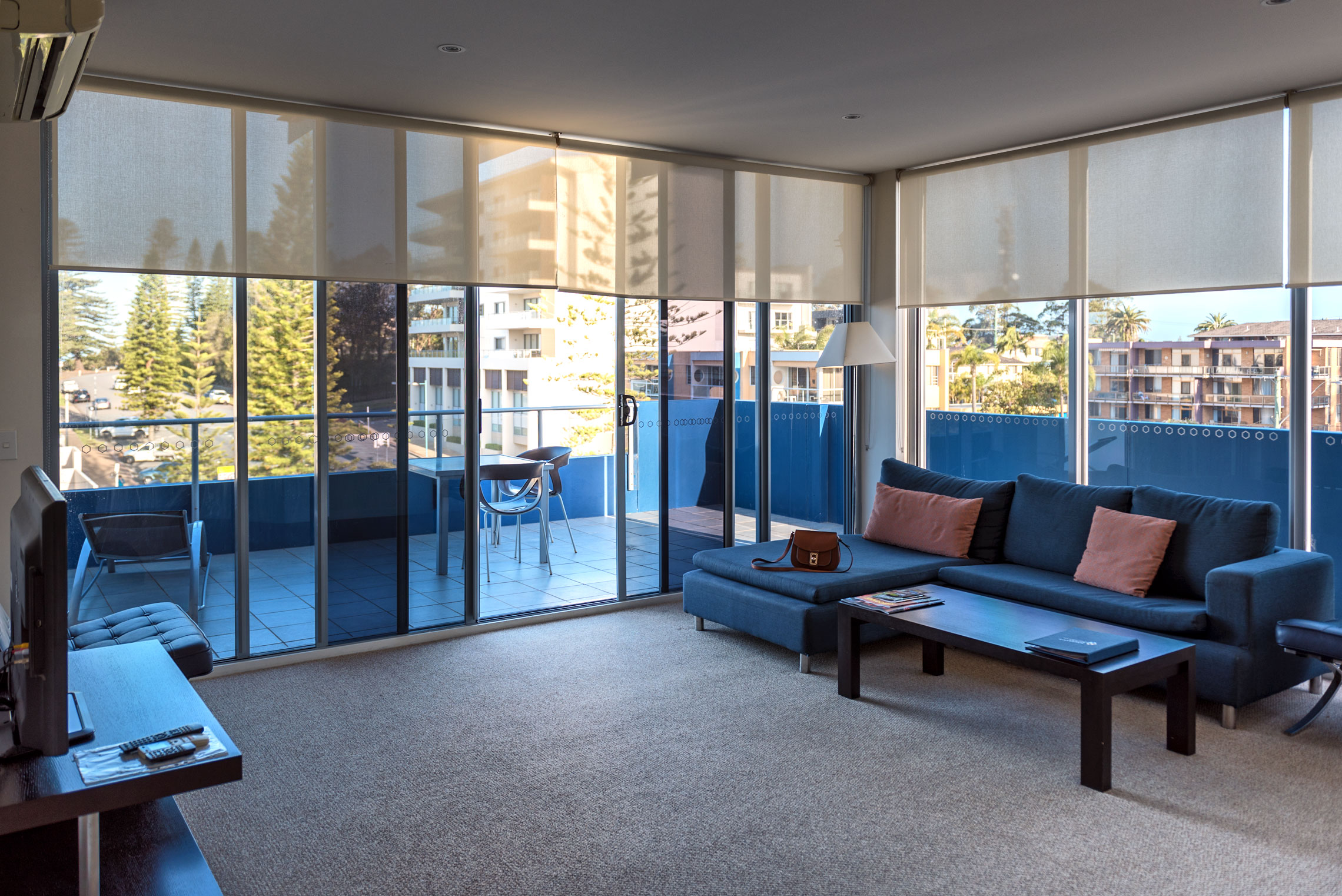 Are you looking for more NSW destination inspiration? You might like to read this post:
Share your Port Macquarie tips in the comments below!
Disclosure: I experienced Port Macquarie as a guest of Greater Port Macquarie Tourism. Many thanks to Gabrielle and Jane for arranging my trip and to all the operators for their warm hospitality. As always, my opinions remain my own.