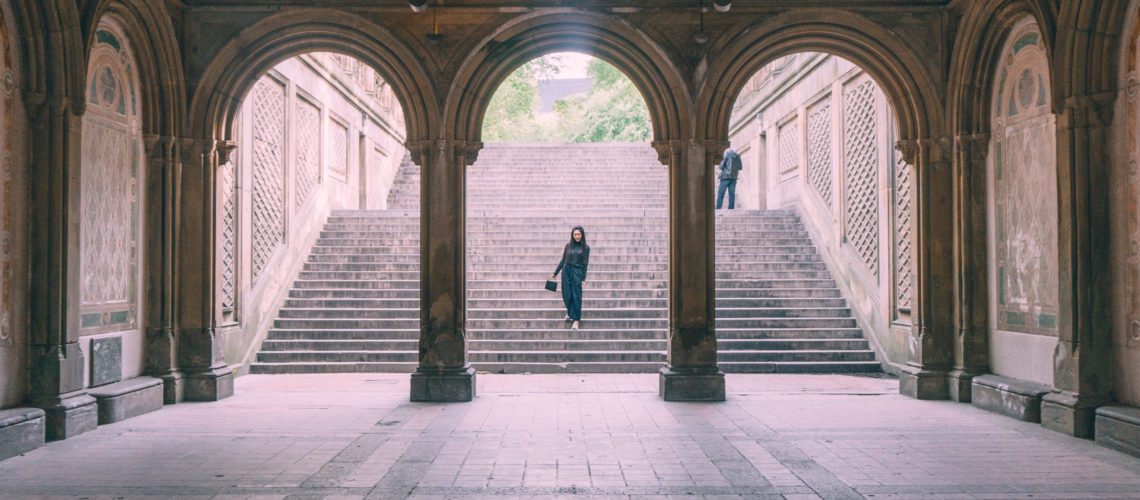 New York City is perhaps one of the most vibrant and visually recognisable cities in the world. While its classic architecture has become iconic, it's also continuously evolving with new coffee shops and landmarks. No wonder photographers flock to the city in order to capture its every inch. With over 13 million posts under #newyorkcity, you've probably seen it pop up multiple times on your favourite Instagram accounts. We thought we'd put together our own Instagrammer's guide to New York City so that you too can capture some of the picture perfect spots you've seen on your feed.
An Instagrammer's Guide to New York City
The Brooklyn Bridge
The Brooklyn Bridge is one of the U.S.' oldest bridges, having been completed in 1853. It connects Manhattan and Brooklyn over the East River, and you can easily walk (or bike!) across it. There's something about the soft brown color and symmetry of all the wires that make it a photographer's dream. Either capture it while you're walking across or from Fulton Empire State Park.

Manhattan Bridge from DUMBO
Once you're in Brooklyn, head to DUMBO (Down Under the Manhattan Bridge Overpass) to get the perfect shot of the Manhattan Bridge. Over a hundred years old, this suspension bridge is known for its bluish hue and intricate design. If you get the angle just right, you'll be able to capture the Empire State Building right beneath the tower.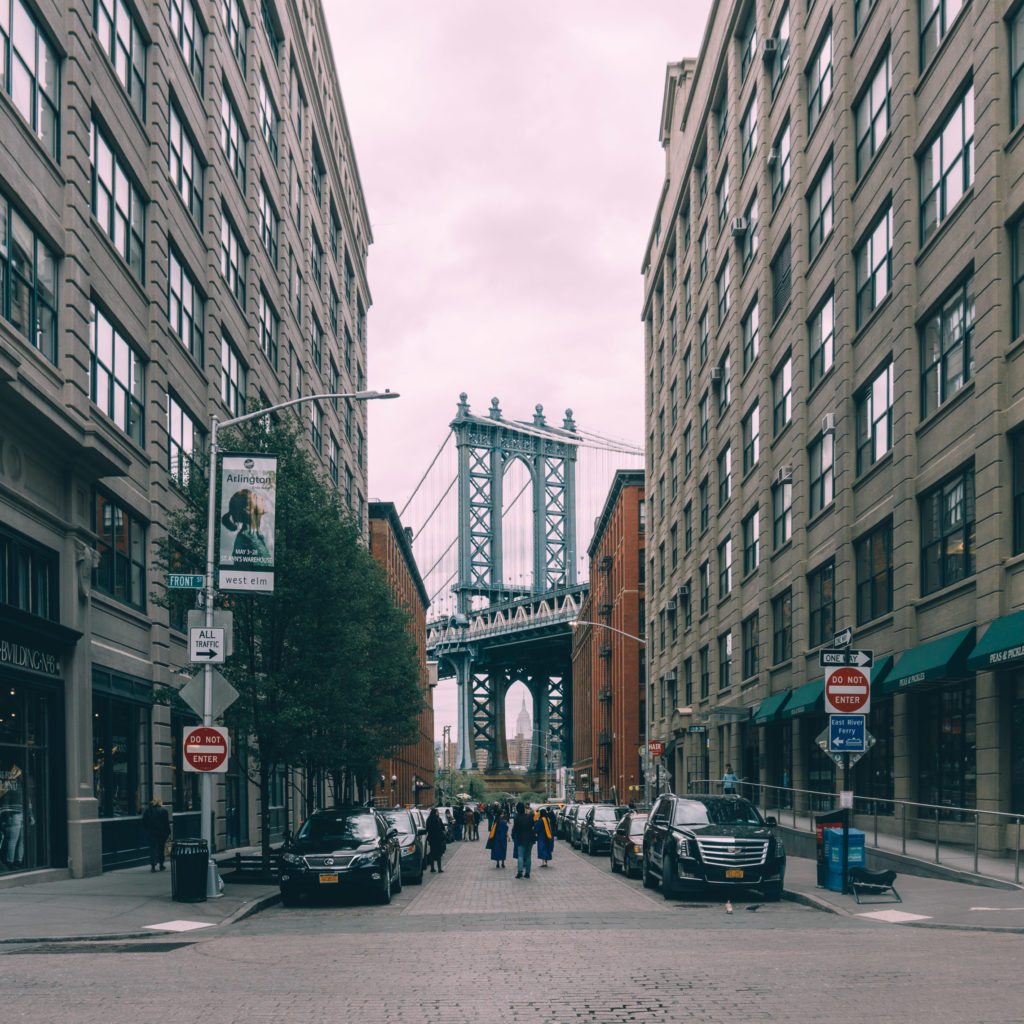 Grand Central Terminal
Have you ever seen the Winter's Tale opening with Colin Farrell or the opening scene of Gossip Girl when Dan sees Serena come back to NYC? Both take place in the Grand Central Terminal (sometimes known as Grand Central Station). While it's constantly filled with crowds coming and going, it's the greenish ceiling filled with constellations that will make you stop and stare. Head to one of the stairs on the north or south side and angle your camera up. Just a heads up, the lighting is pretty low. You'll want to shoot in RAW so you can bring the brightness up later yourself!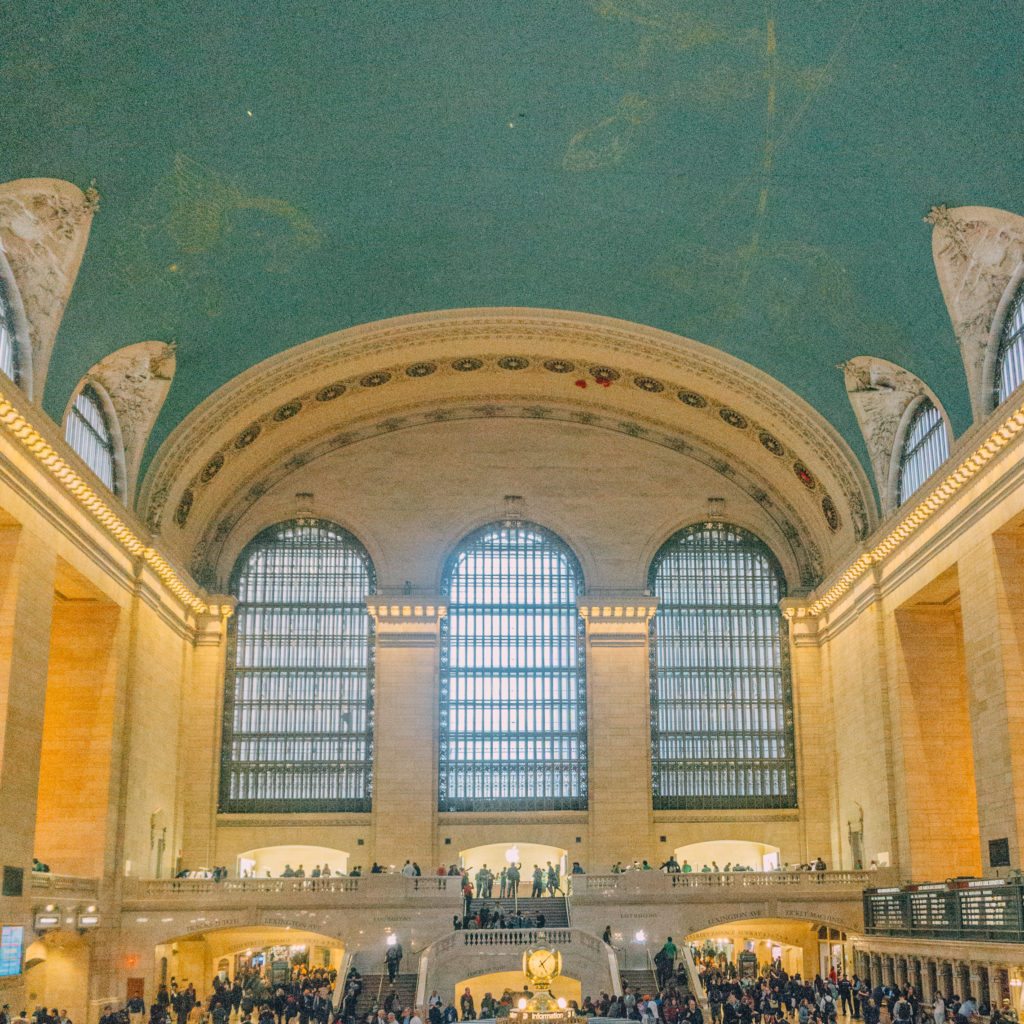 Stone Street
Not all of New York City is a concrete jungle! Stone Street in the Financial District has 17th-century roots and quaint cobblestone pathways. With a number of coffee shops and restaurants, it almost feels like a small step back into history.
https://www.instagram.com/p/BI_YAyugjYA/
Tiny's and the Bar Upstairs
Can you imagine walking around Tribeca and stumbling across this little pink building? It feels like something right out of a Wes Anderson film. Only three-stories high, it's over two-hundred-years-old and will add a touch of whimsy to your photographs (and Instagram feed). Once you've finished snapping the perfect shot, stop in and grab something to eat.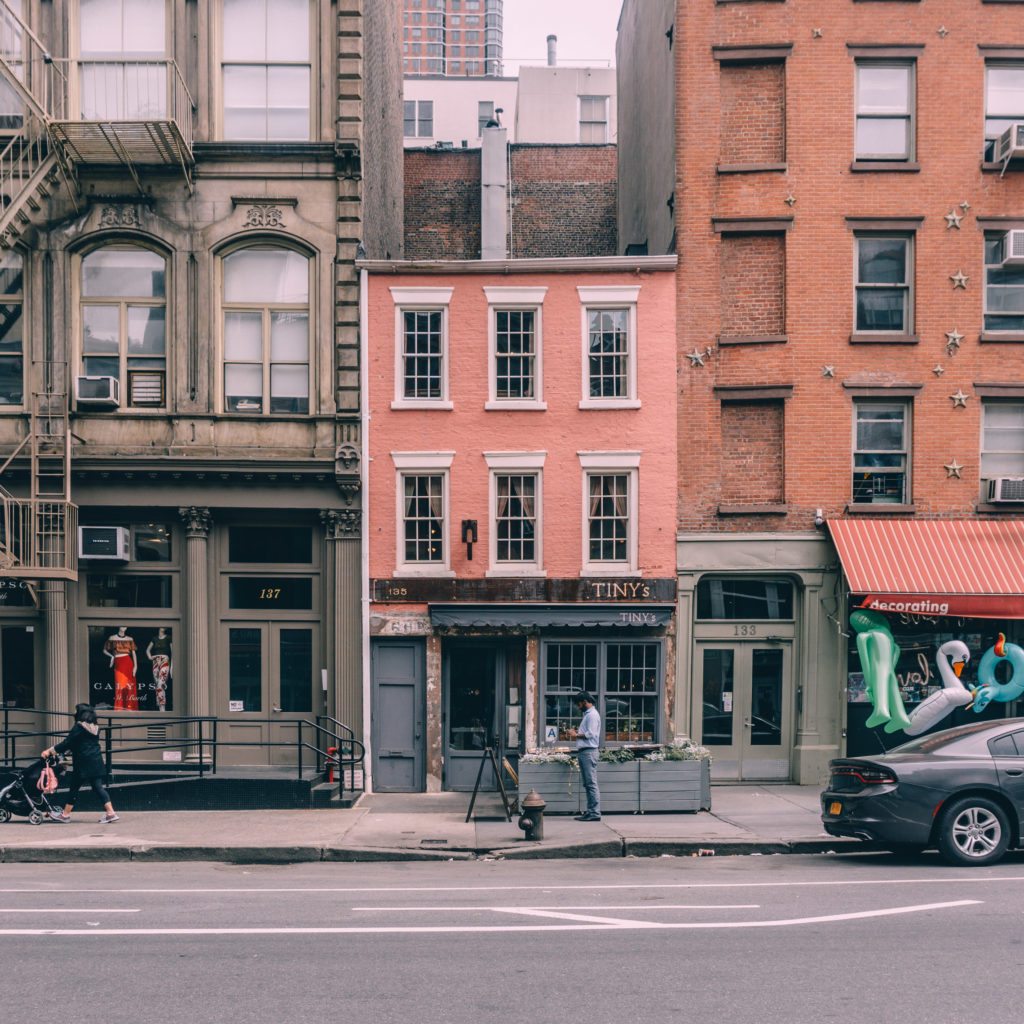 The Flatiron Building
Completed in 1902, this 22-story building is known for its triangular shape. The Flatiron has become such an iconic symbol that the entire district around it is also called the Flatiron District. Luckily, the entire section right in front of the building is blocked off, so you can spend as much time as you'd like getting the right shot.
Inside Oculus
Newly opened in 2016, Oculus is the new World Trade Center Transportation Hub. It is meant to replace the PATH station destroyed in the 9/11 attacks. While the outside is meant to resemble a dove in flight, it's the interior that is truly breathtaking. With lines to draw the eye upwards, you'll find yourself wanting to capture the pure white ceiling.
Skyline View from One World Observatory
There are a number of places to see New York City's iconic skyline, but when we saw this beautiful shot from Nastasia Passport, we knew we had to include it in the list. While many go to the Top of the Rock or even the Empire State Building, there's something special about seeing the view from the 102nd floor of the One World Trade Center.
https://www.instagram.com/p/BUI2_fBBJLF/
The Bethesda Terrace Arcade
Remember when Chuck and Blair married quickly in the series finale of Gossip Girl? Yep, it took place here. While the Bethesda Terrace is two levels, plus the Bethesda fountain, it's the lower passage that is photography gold. Dating back to the mid-1800s, the entire interior is gorgeously ornate. The lighting is also a lot lower in here, so this is another place you definitely want to shoot in RAW and brighten up later.
The Egg Shop
Maybe one of the simplest picks on our list, the Egg Shop is eggsactly what it sounds like. Enjoy the egg-centric menu and snap photos of the minimalistic atmosphere, from the outside in. While there are two locations, it's the one in Nolita you see here.
https://www.instagram.com/p/BUpC4bFgcUZ/
Looking for more inspiration? Read these next:
Like this post? Pin it for later!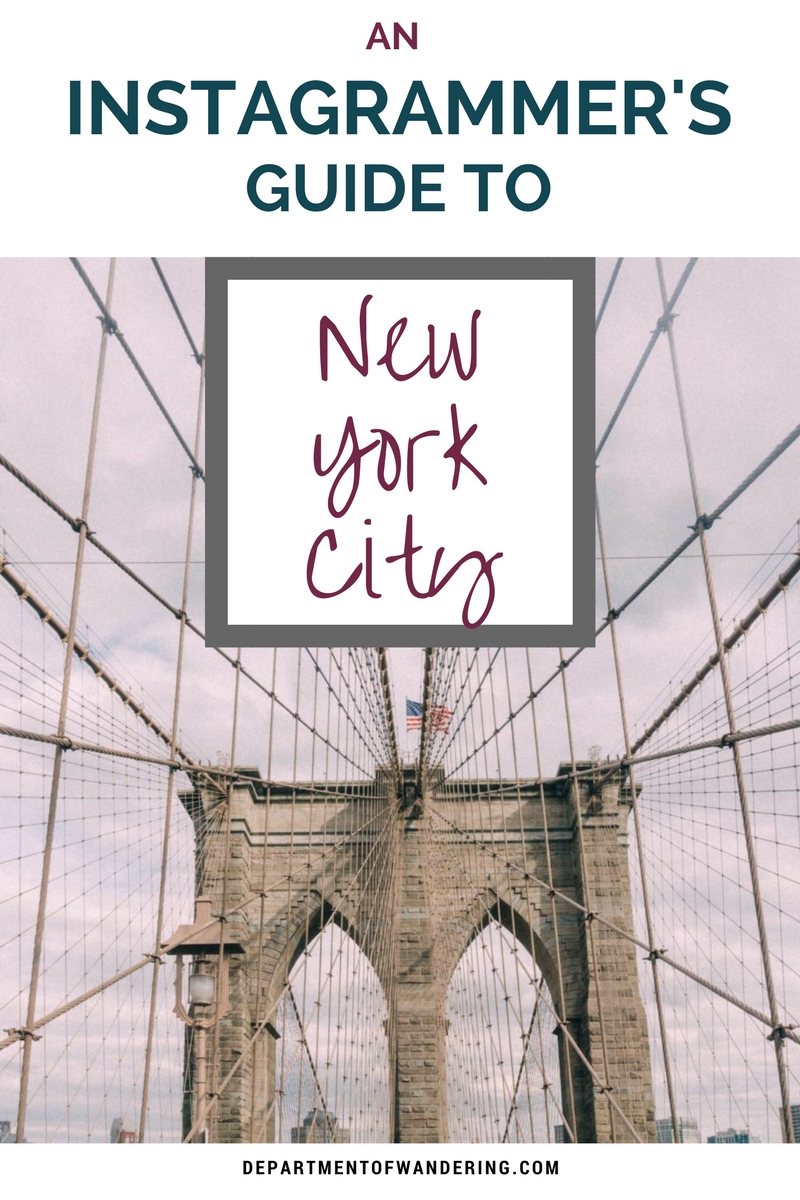 Are there any other spots you'd add to our list?