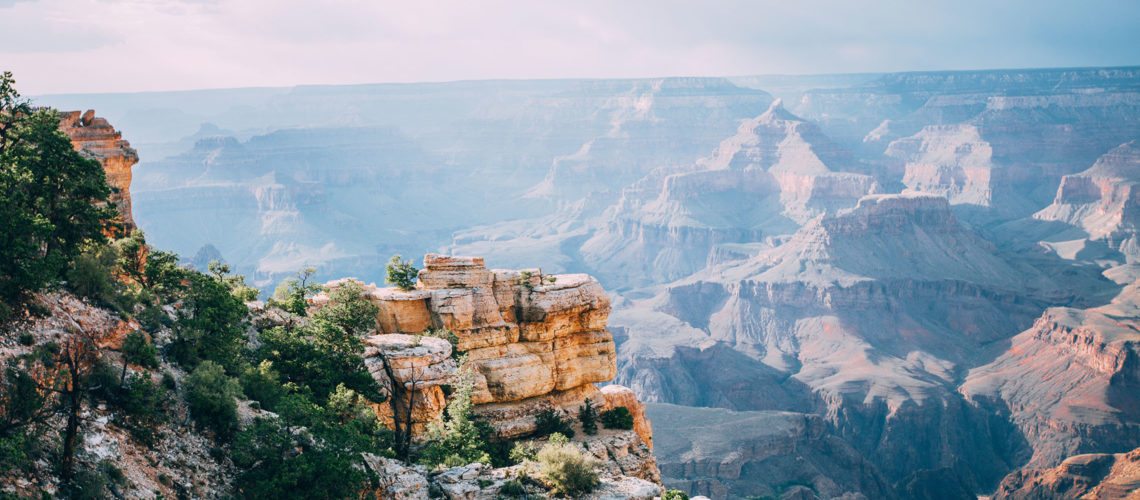 Blame Instagram for fuelling our insatiable wanderlust. Like it or not, capturing and sharing travel snaps on the 'gram has become seemingly as integral as the experience itself. Increasingly, savvy social media users are drawing destination inspiration from Instagram, using the platform to inspire and research future trips. And, with over 500 million active users posting more than 80 million photos daily, it's clear that we're kinda obsessed.
Proving just how BIG Instagram is in the tourism industry, British company Travelbird just released a list of the world's most hashtagged destinations. Yep, travellers love creating Insta-envy for all their friends sitting at home! So which destinations made the cut? Here, we're revealing the top 15 hottest destinations on Instagram guaranteed to create major FOMO. Which of those brag-worthy locations have you snapped a selfie at?
The 15 hottest destinations on Instagram RIGHT NOW:
15. Waikiki – Hawaii, USA
One of the most famous beaches in the world, the golden sands of Waikiki Beach in Honolulu has long been a playground for surfers and holidaymakers looking for non-stop action.
14. Grand Canyon – Arizona, USA
One of the world's seven wonders, the Grand Canyon is undeniably one of North America's greatest icons. It's vast, wild and will leave you awestruck at nature's grandeur.
13. Machu Picchu – Cusco, Peru
This mysterious Incan citadel attracts millions of visitors each year who flock to see its hilltop stone structures, agricultural terraces and all-round epic views. If you're the active type. hiking the Inca Trail is the most rewarding way to reach Machu Picchu – get kitted up with one of these cosy double sleeping bags.
12. Niagara Falls – Ontario, Canada
Straddling the border between the United States and Canada, the Niagara Falls is a natural spectacle like no other. Don a poncho and experience its thunderous force.
11. Mardi Gras – Louisiana, USA
Often described as the greatest party on earth, Mardi Gras in Louisiana is definitely one for the bucket list. With its marching bands, garish floats, extravagant costumes and energetic dancing, it's chaotic, uplifting and one heck of a lot of fun.
10. Oktoberfest – Bavaria, Germany
This legendary, three-week festival in southern Germany is every beer-lover's fantasy. Pull on a pair of Lederhosen or a Dirndl, settle in for the day in one of the giant tents and prepare for a day of beer-swilling, pretzel-eating and table-dancing merriment!
Related: 10 of the Best German Christmas Markets to Visit
9. Notre Dame – Paris, France
The most famous and beautiful cathedral in France, the Notre Dame attracts upwards of 14 million visitors per year. This gothic masterpiece is the symbolic heart of the city.
Related: A Dreamy Birthday in Paris
8. Times Square – New York, USA
With its big, flashing billboards, yellow cabs and soaring skyscrapers, Times Square instantly captures the imagination. Join the 50 million visitors who step foot into this famous intersection annually.
Related: NYC Food Diary: What I Ate and Where
7. Big Ben – London, England
An architectural icon, Big Ben is London's most enduring and loved structure. As one of the world's most beautiful clock towers, this section of the city is immensely popular with visitors all wanting to snap that perfect Insta shot.
Related: How to Spend the Perfect 3 Days in London
6. Las Vegas Strip – Nevada, USA
In the heart of the desert, Las Vegas' neon-lit strip is seductive and legendary and it's only after the sun sets that the fun really begins. What happens in Vegas stays in Vegas, right?
5. Berlin Wall – Berlin, Germany
The most powerful symbol of the Cold War, the Berlin Wall divided both the city and the world for 28 years. Today, sections of the wall still remain, the most famous of which is the colourful East Side Gallery.
Related: The ULTIMATE Berlin Bucket List: 101 Things to Do
4. South Beach – Florida, USA
A hub of action, South Beach in Miami is a feast for the senses. Come to experience the rich history of the Art Deco district, hit the high-end boutiques and, of course, schedule some time in for sunbathing on its famous beach.
3. Walt Disney World – Florida, USA
Twice the size of Manhattan, a day spent at Walt Disney World on the east coast just wouldn't be enough. Comprising not one but FOUR theme parks in one, this fantasy land is a kingdom like no other.
2. Eiffel Tower – Paris, France
Paris just wouldn't be Paris without it. One of the world's most recognisable landmarks, this iconic spire can be seen peeking out above the rooftops from miles away. Welcoming over seven million visitors per year, it's no wonder it's a hit on the 'gram.
1. Disneyland – California, USA
Who's really surprised that the 'happiest place on earth' is the MOST hashtagged destination of all? Nobody, big or small, can wipe the smile off their dial once they step foot in this magical wonderland!
Related: A Beginner's Guide to LA: 20 Things to Know Before You Go
Looking for more epic travel inspiration? Read these posts next!
Like this post? Pin it for later!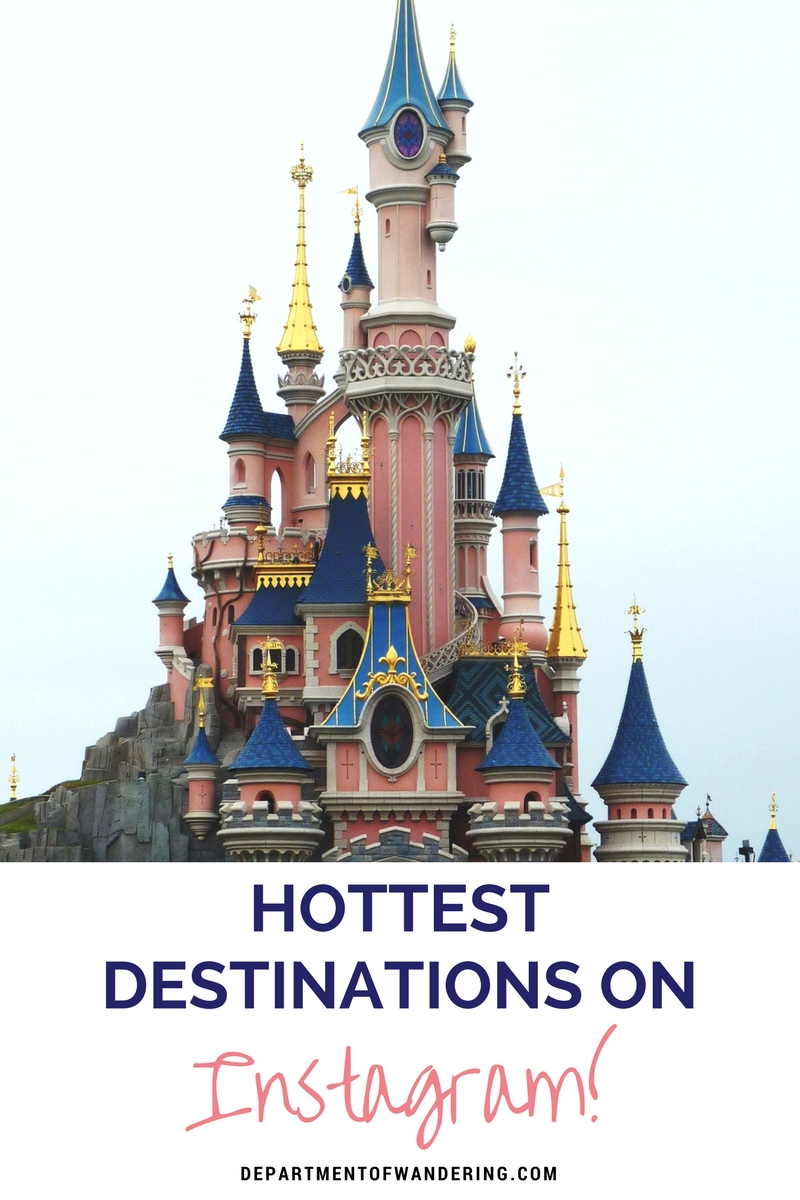 Which of these hottest destinations on Instagram have you visited? Let us know in the comments!