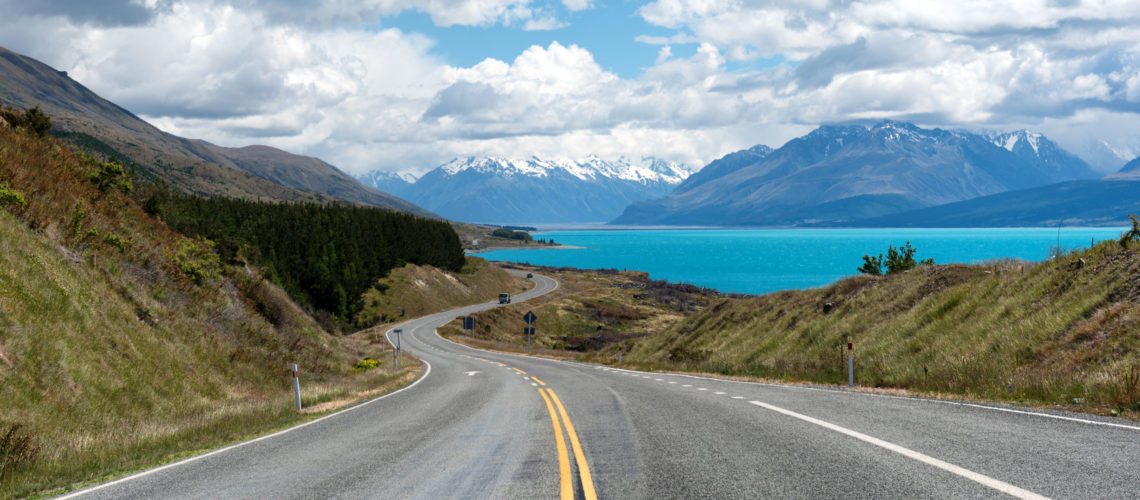 With its rugged mountain ranges, glacial-carved valleys and wide, open plains, there really is no better country in the world for road tripping than New Zealand. If you want to see the country's most impressive sights (isn't that what you're coming for?), and aren't a fan of group tours, a road trip is your answer, my friends. I've visited New Zealand a couple of times now and both times I've hired a car and have hit the open road. But with so much to see and so little time, how do you even begin to plan a route? Fear not, we've done all the hard work for you. Here you'll find one heck of an epic itinerary for a two-week road trip in New Zealand's South Island and a route guaranteed to BLOW. YOUR. MIND.
A kickass itinerary for a two- week road trip in New Zealand:
This is pretty much exactly the route I took when I road tripped New Zealand recently and, I've got to tell you, it was one sweet trip. If you've only got about two weeks and are dreaming of a trip to the Land of the Long White Cloud, my advice would be to stick to the South Island. You just can't do both islands justice in such a short timeframe. Listed in each stop below is a suggested accommodation option that we personally experienced ourselves. From wine country to icy mountain ranges, this two-week itinerary will take you to see some of the top highlights of New Zealand. Bring an extra SD card for your camera – you'll be snapping at every turn!
DAY 1: Picton to Blenheim
Distance: 28km | Driving time: 25 min
Kick off your road trip through the South Island by arriving by ferry into Picton. The Interislander Ferry departs Wellington daily and the 3.5 trip through Cook Strait and the Marlborough Sounds is known as one of the most spectacular ferry routes in the world. Picton is a picturesque, seaside town built around a sheltered and calm harbour. Pick up a rental car here (be sure to book in advance during peak times) and celebrate the official start to your South Island road trip!
Ease into the driving because it's only a very short drive to your first stop: Blenheim. Since you're already right in the heart of New Zealand's most famous wine-growing region, Marlborough, it would be a shame not to stop to enjoy the region's delights. Blenheim is an ideal base for cellar-door hopping and there are a huge range of wineries very close to the town centre – a great chance to load up your car with the necessary supplies! (Side note: wine + driving isn't the smartest idea. Just sayin')
Recommended accommodation: This Airbnb. New to Airbnb? Claim your discount here!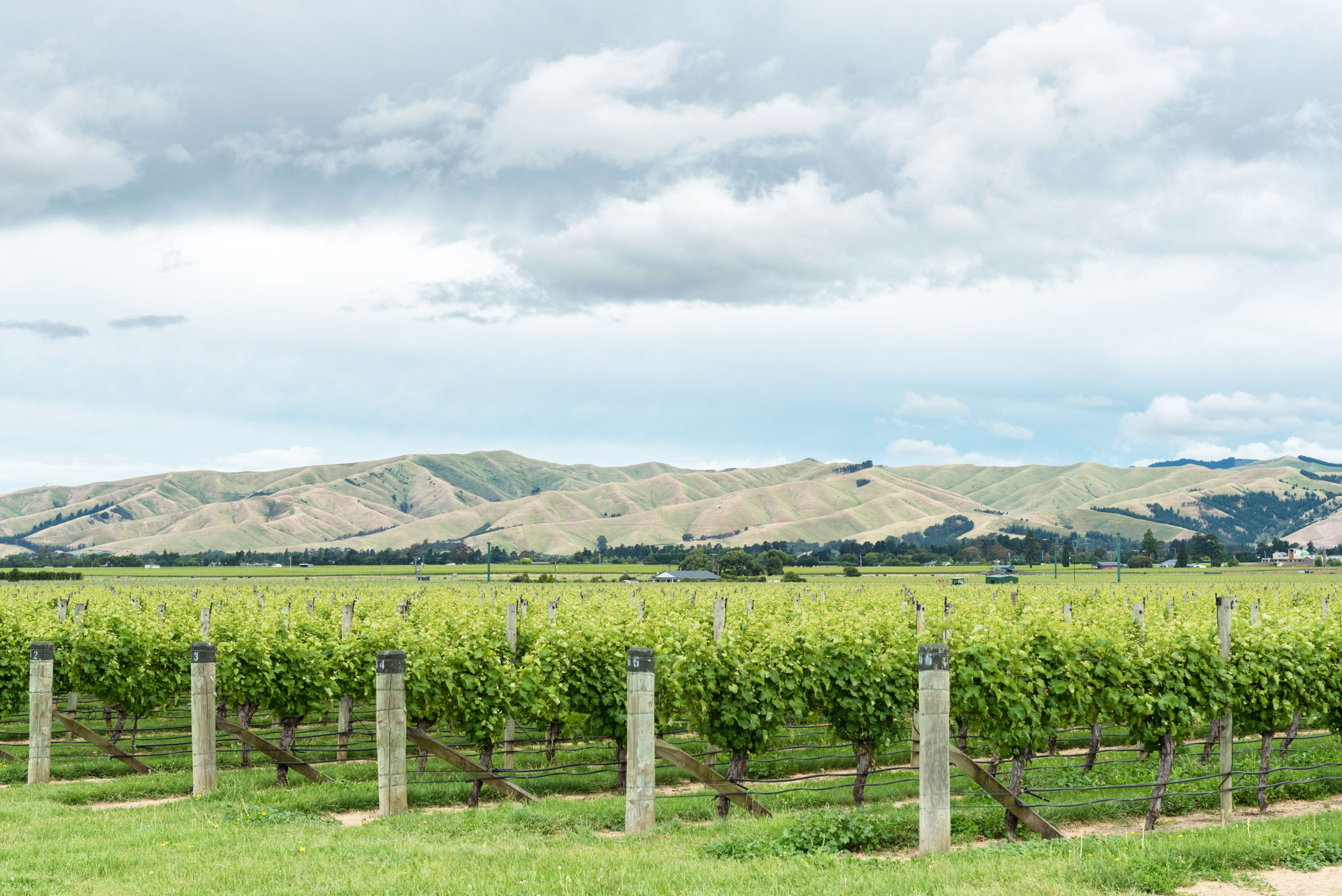 DAY 2: Blenheim to Lewis Pass
Distance: 260km | Driving time: 3hr 22 min
At the time of writing, if you're driving south towards Christchurch, you'll need to take a long detour through the Lewis Pass due to roads being closed because of the recent, devastating earthquake. The beachside town of Kaikoura is a popular stop on the route south from Blenheim, but unfortunately the route through here is currently closed. Take the Lewis Pass instead which offers spectacular views and will give you your first taste of the dramatic scenery you've come here for.
It's a very long detour towards Christchurch so play it safe and stop for the night somewhere along the way. A great option is to stop at Maruia Hot Springs which not only offers accommodation but is also home to natural mineral springs, open all night long to guests.
Recommended accommodation: Maruia Hot Springs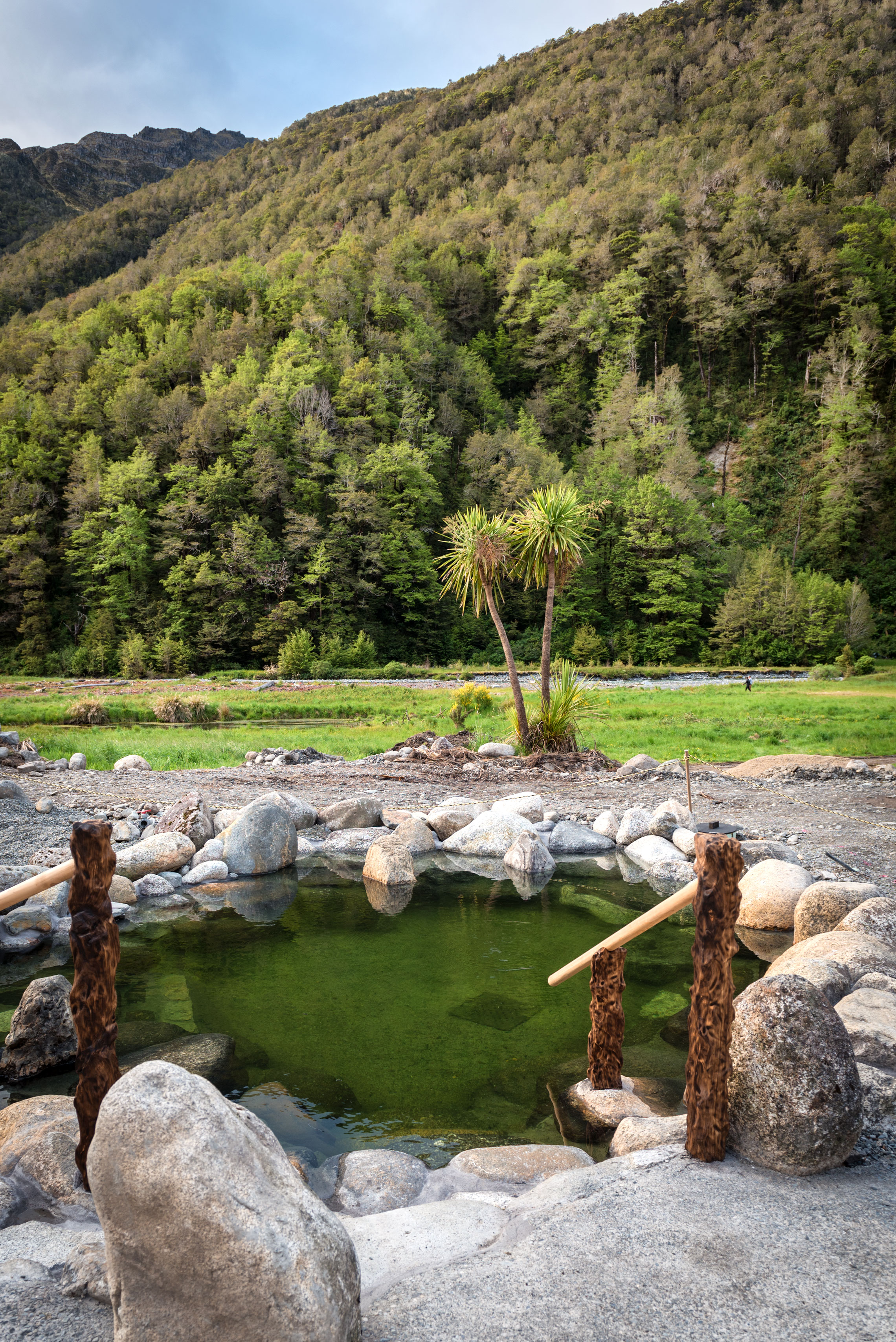 DAY 3: Lewis Pass to Akaroa
Distance: 276 km | Driving time: 3hr 46 min
After breakfast, push onwards through the dense beech forest surrounding Maruia Hot Springs, through alpine tussock and over the dramatic Lewis Pass. This mountain pass is the most northerly of the South Island's passes and is an ancient Maori trading route. An expansive valley will stretch out below, dotted with grazing sheep (they're everywhere in New Zealand). There are a number of great walking tracks in this region too.
Skirt the city edge of Christchurch and head south-east to the Banks Peninsula, one of the most idyllic parts of the South Island. This dramatic landform is actually the crater of an extinct volcano and is dotted with tiny, charming towns like the French colonial town of Akaroa. Loved for its French influence and picturesque setting, spend a night here to give yourself time to enjoy the bay and perhaps go dolphin watching.
Recommended accommodation: Akaroa Cottages: Heritage Boutique Collection
Related: Spotting the World's Smallest and Rarest Dolphins in Akaroa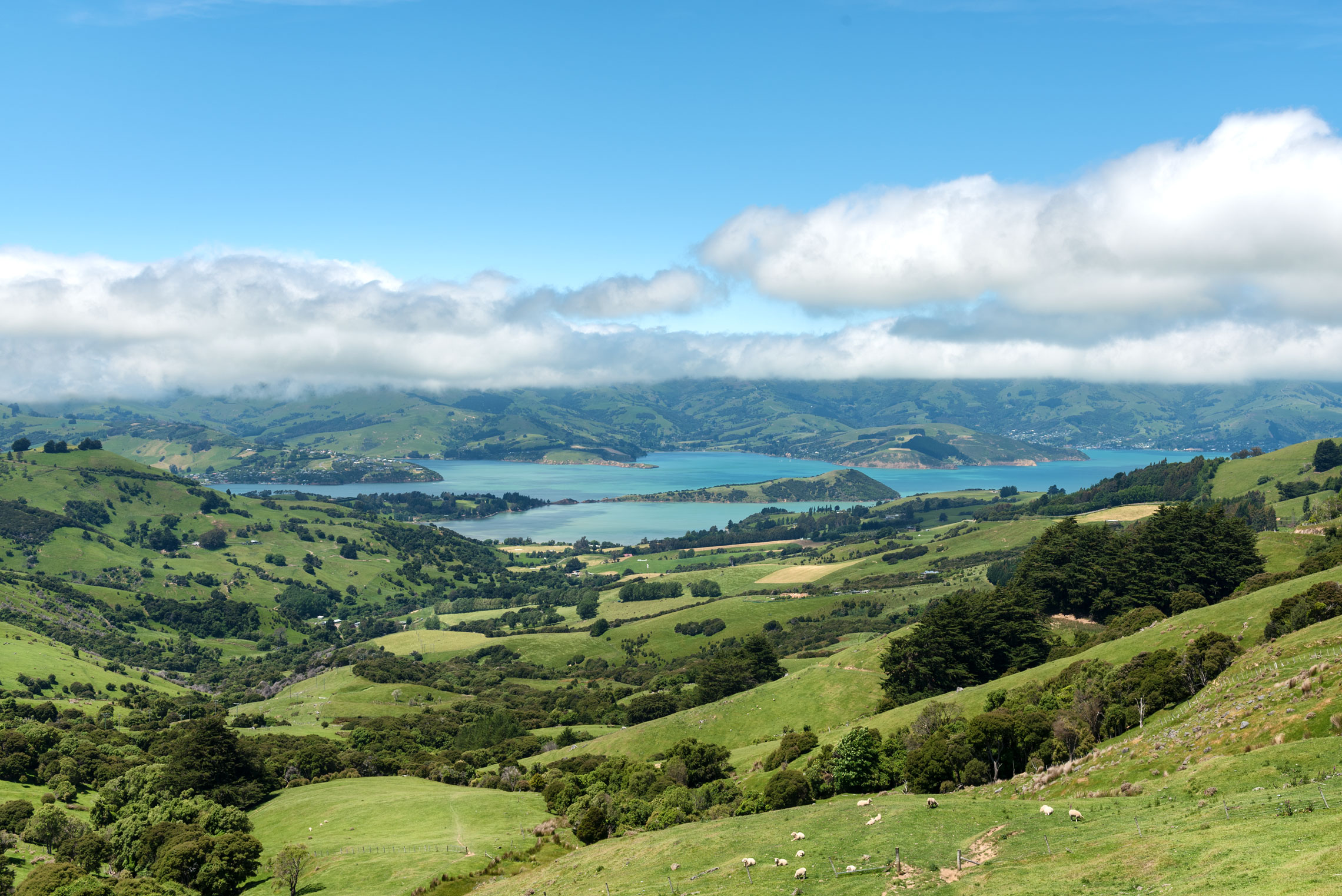 DAYS 4-6: Akaroa to Aoraki/Mt Cook
Distance: 383 km | Driving time: 4 hr 48 min
Hit the road early because today is going to be one of the biggest and most dramatic driving days of your trip. Follow the inland scenic route which will take you through the heart of Canterbury and towards the ice-capped Southern Alps. Stop in Geraldine to stretch the legs and grab some lunch and then push on to Lake Tekapo, one of the most magnificent lakes in New Zealand. Stop and wander around the lakefront amidst the blooming lupin flowers and get that picture-perfect shot of the Church of the Good Shepherd.
From here it's only about another hour to Mount Cook Village. The drive will skirt alongside another brilliantly blue glacial lake, Lake Pukaki and if the weather is clear, count yourself lucky as you'll be able to see Aoraki/Mount Cook, the highest mountain in Australasia (3,724m) looming before you at the end of the road. Spend a few days hiking in the national park to take in the region's glaciers, icebergs and rugged alpine landscapes.
Recommended accommodation: Mt Cook Lodge & Motels
Related: The Hooker Valley Track: New Zealand's Best Short Hike?
DAYS 7-9: Aoraki/Mt Cook to Queenstown
Distance: 264 km | Driving time: 3 hr 8 min
Today you're heading south to New Zealand's adventure capital: Queenstown. Heading through the towns of Twizel and Omarama (keep your eyes peeled for the giant merino sheep statue), the highlight of today's driving is the dramatic Lindis Pass. This exposed, alpine road crosses the Alps at an altitude of 971 metres. With its rusty-coloured alpine grasses and snaking mountain road, it's a scenic drive in any season. With a dusting of snow it's even more spectacular.
Queenstown is a beautiful alpine town nestled on the banks of Lake Wakatipu and framed by the jagged peaks of the Remarkables mountain range. Spend a few days here and get your adrenaline levels pumping. Whether its white water rafting, bungy jumping, jet boating or hang gliding, you can do it all here.
Recommended accommodation: Sherwood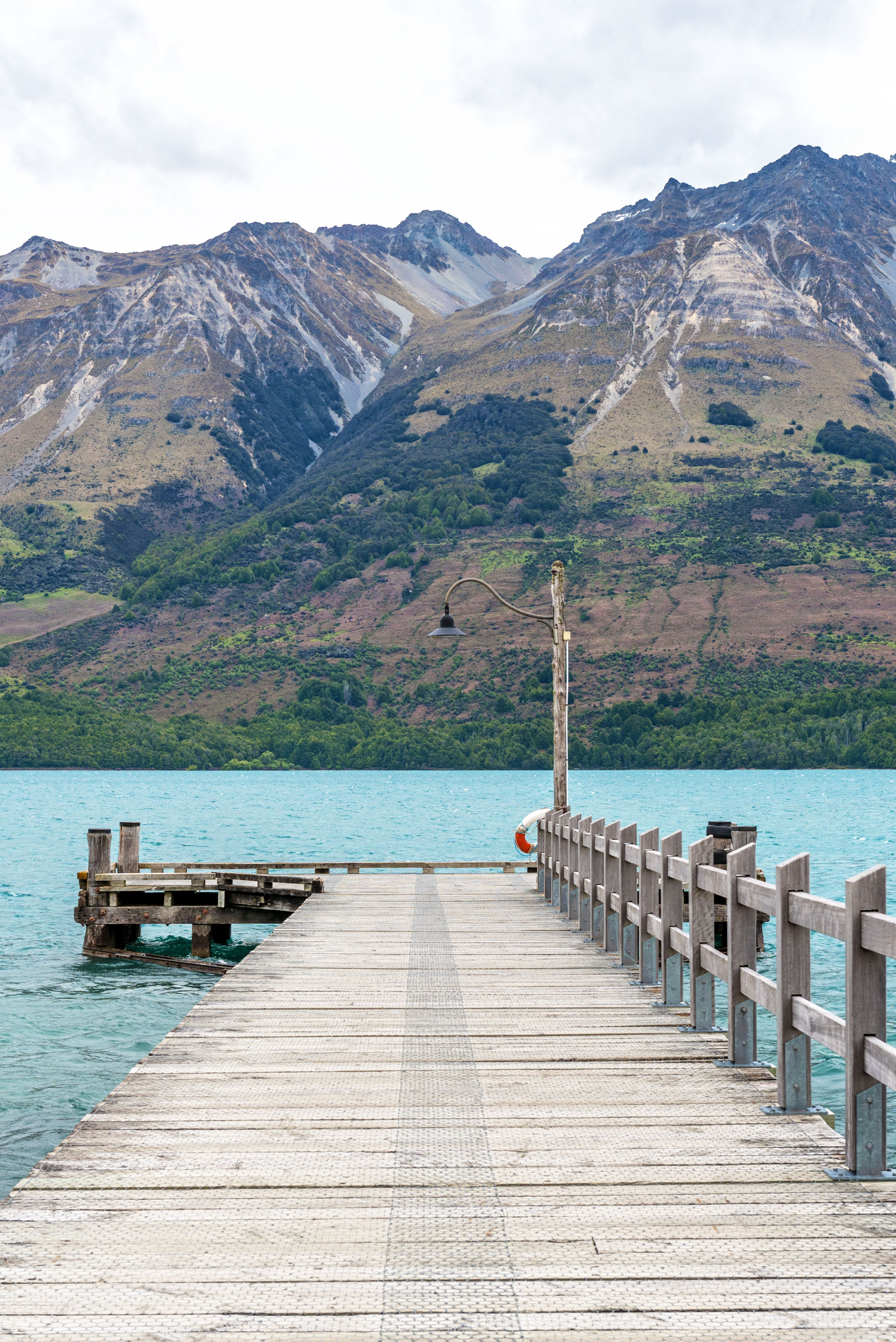 DAYS 10-11: Queenstown to Milford Sound
Distance: 285 km | Driving time: 3 hr 41 min
It's an early start today as you gear up to leave Queenstown bound for one the most iconic destinations of New Zealand: Milford Sound. You'll need to be on the road early today as the drive is long, windy and downright dramatic. A lot of travellers take only a day trip to Milford Sound from Queenstown, meaning close to eight hours on a bus and only a very short time in Milford Sound itself. You're going to do things differently by spending the night at the Milford Lodge, the only accommodation in remote Milford Sound.
Passing through dense, wet, beech forest, the Milford Road will take you deep into Fiordland National Park. You'll pass through the hair-raising, single-lane Homer Tunnel hacked through a mountain, pass gushing waterfalls and begin your descent into lush Milford Sound. Plan your trip and arrive in time to take an afternoon cruise to see the sound in all its glory. Have a cosy dinner at the lodge, get an early night and wake up for a sunrise kayaking trip.
Recommended accommodation: Milford Lodge
Related: Why You Should Hope for a Rainy Day in Milford Sound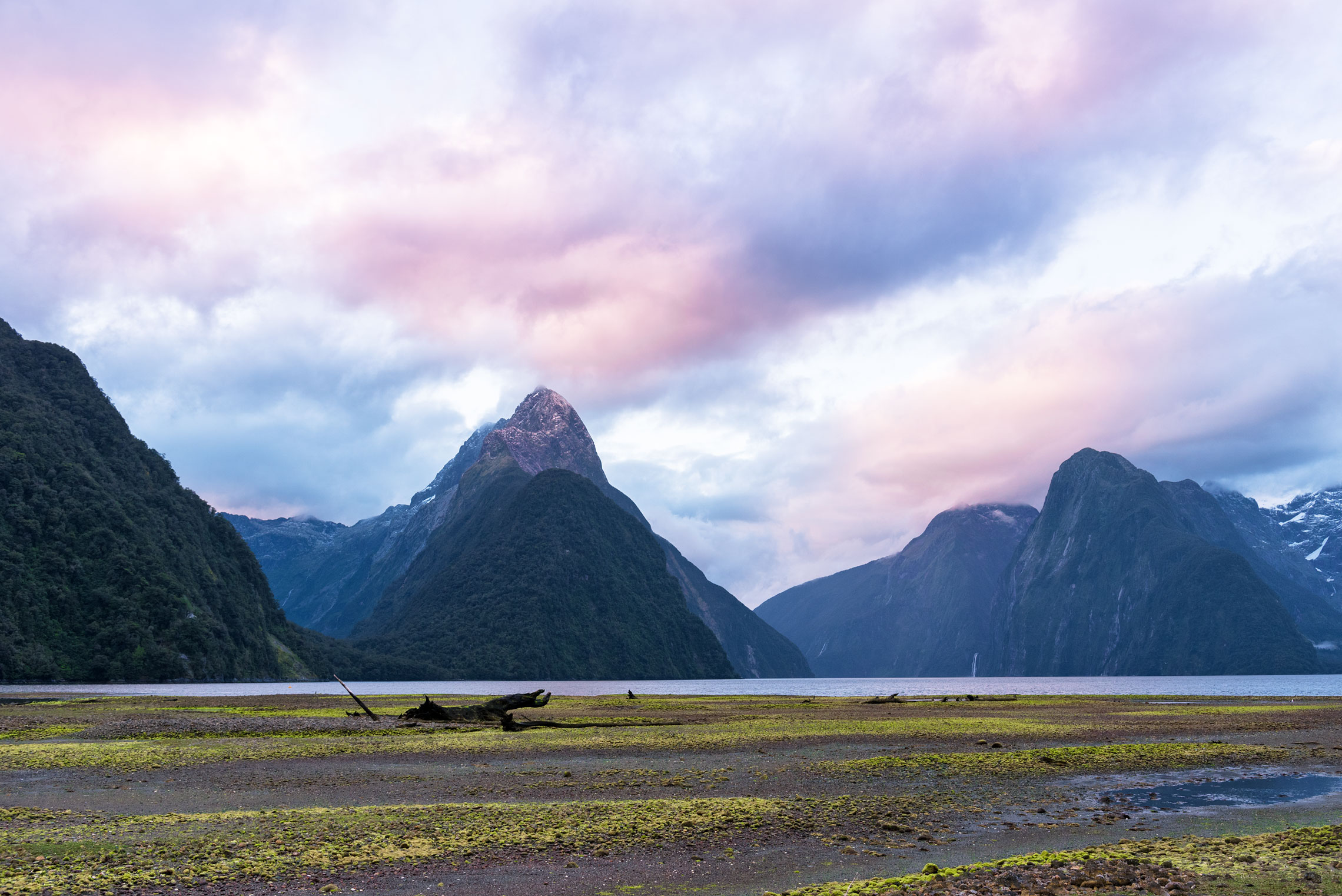 DAY 12: Milford Sound to Wanaka
Distance: 340 km | Driving time: 4 hr 29 min
Today's drive is a long one so make sure you have a big breakfast before you hit the road. There's only one road in and out of Milford Sound so head back the way you came, perhaps stopping by the the Chasm or the Mirror Lakes on your way out. Stop for a coffee at Te Anau before continuing on if needing a caffeine hit. This time, bypass queenstown and head over the Crown Range Road. This is actually the highest main road in New Zealand, reaching an altitude of 1121 metres! Descending down the other side, be sure to stop in at the Cardrona Hotel for a great meal before reaching Wanaka.
Wanaka is a much more tranquil and peaceful lakeside town than Queenstown. It's smaller, more laid-back and cheaper. If you've got the time, hike to Roy's Peak for some of the best views in the entire South Island. Also, there's THAT famous Wanaka tree to look out for too!
Recommended accommodation: This Airbnb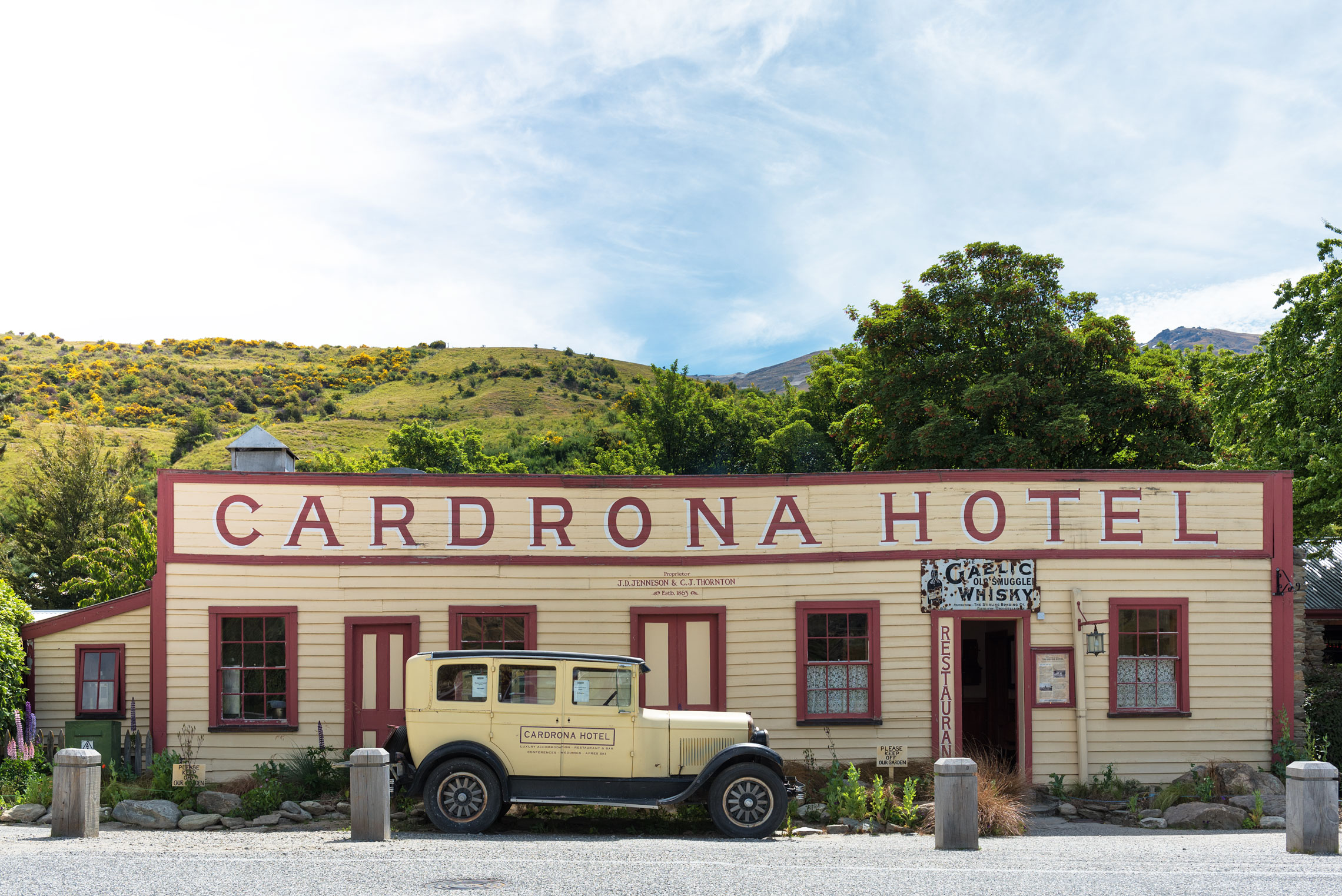 DAYS 13-15: Wanaka to Franz Josef Glacier
Distance: 286 km | Driving time: 3hr 34 min
Today, you're beginning the journey back north via the South Island's rugged and wild west coast. The first part of your route will hug scenic Lake Hawea and then the northern end of Lake Wanaka before you head into the wilderness towards Haast Pass. Don't be surprised if the conditions are wet – this is one of the wettest regions of New Zealand. Stop along the way to see thundering waterfalls, lush rainforest and to take one of the many short hikes including the famous Blue Pools track. Allow plenty of time for today's drive along the campervan-clogged, winding roads.
Fox Glacier is the first of the two glaciers this route passes through, making it a good place to stop for lunch. Afterwards, stretch your legs and hike to its terminal face. If the weather is clear, a side trip to Lake Matheson will offer stunning views of Aoraki/Mt Cook which is just behind these mountains.
A further 30 minutes drive north will deliver you to Franz Josef Glacier, your base for the next two nights. Since the weather in this region changes so rapidly, it's best to give yourself a couple of days here. Book a heli-hike, a scenic flight or see the glacier from one of the lookout points. We found that accommodation had booked out well in advance, so stayed in the tiny town of Okarito, about 25 minutes drive north of the township.
Recommended accommodation: This Airbnb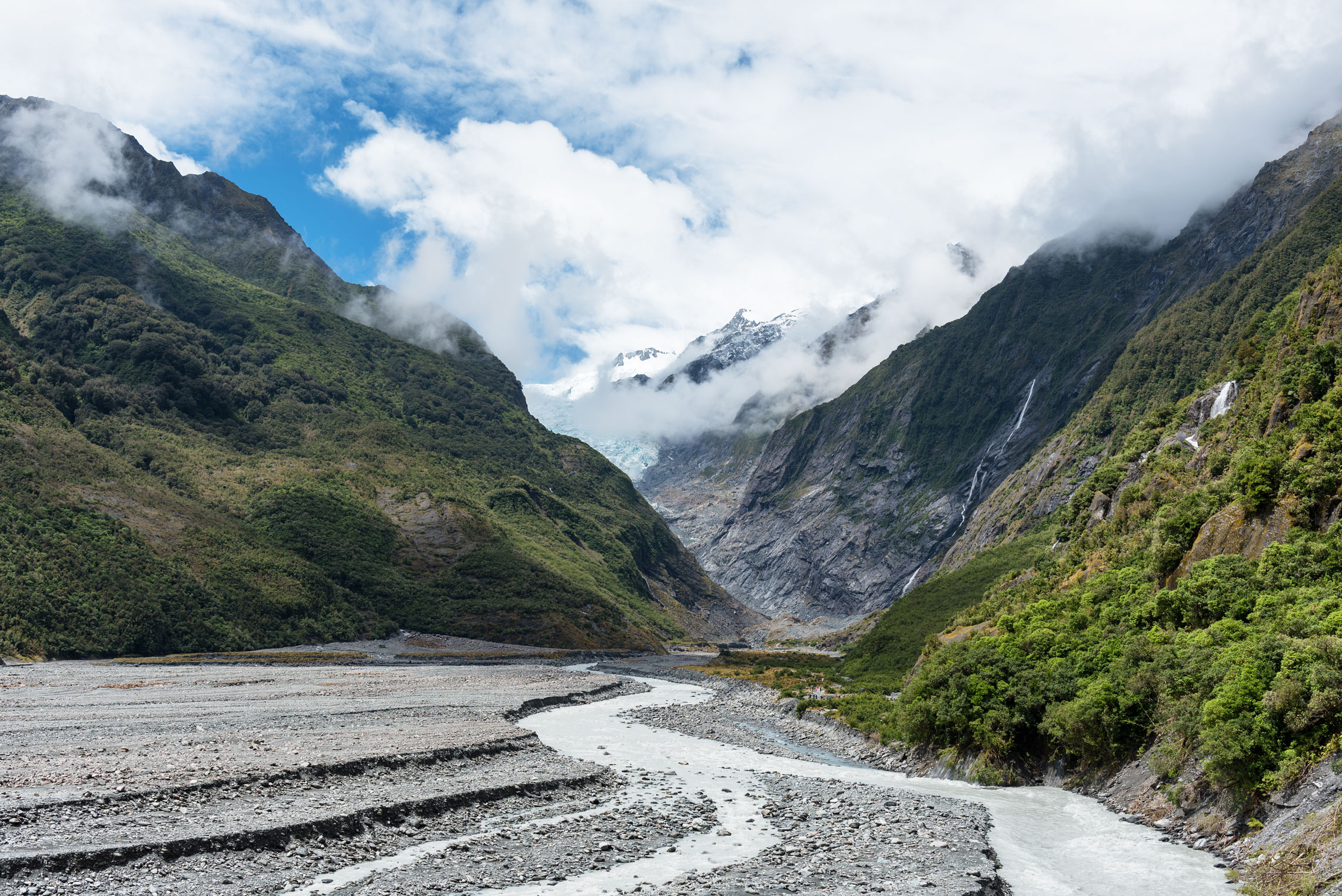 Day 16: Franz Josef Glacier to Christchurch
Distance: 381 km | Driving time: 5 hr
The road north from Franz Josef offers plenty of views of the wild west coast. If the weather is clear, stop and go for a short walk along the pebbly beaches strewn with driftwood. As you drive east towards your final destination, Christchurch, you'll notice that the lush rainforest of the west coast starts to become drier and the vegetation more barren. Your route will take you over your last mountain pass for the trip: Arthur's Pass. Be sure to stop at the Otira Lookout for views of the Otira Viaduct – an engineering marvel. Don't miss stopping at Castle Hill to hike amongst the ancient limestone rock formations, a mecca for rock climbers and a 'Lord of the Rings' filming location. If you're hungry, grab a pie at the Sheffield Pie Shop.
Before long, you'll find yourself in the outskirts of Christchurch, signalling an end to your epic road trip in New Zealand. I have a sneaking suspicion you'll already be plotting your return trip…
Like this post? Pin it for later!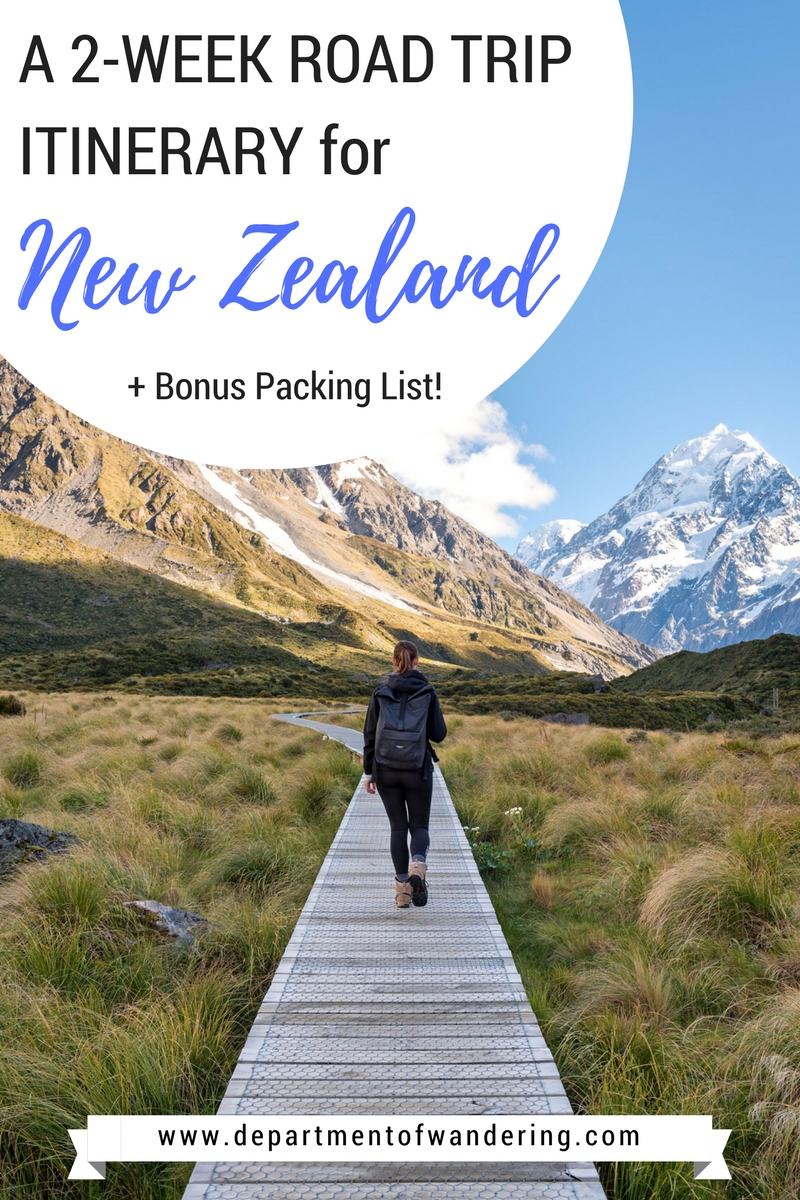 Planning a road trip in New Zealand? Read these posts next:
Disclosure: this post contains some affiliate links.
Have you done a road trip in New Zealand? Share your tips in the comments!