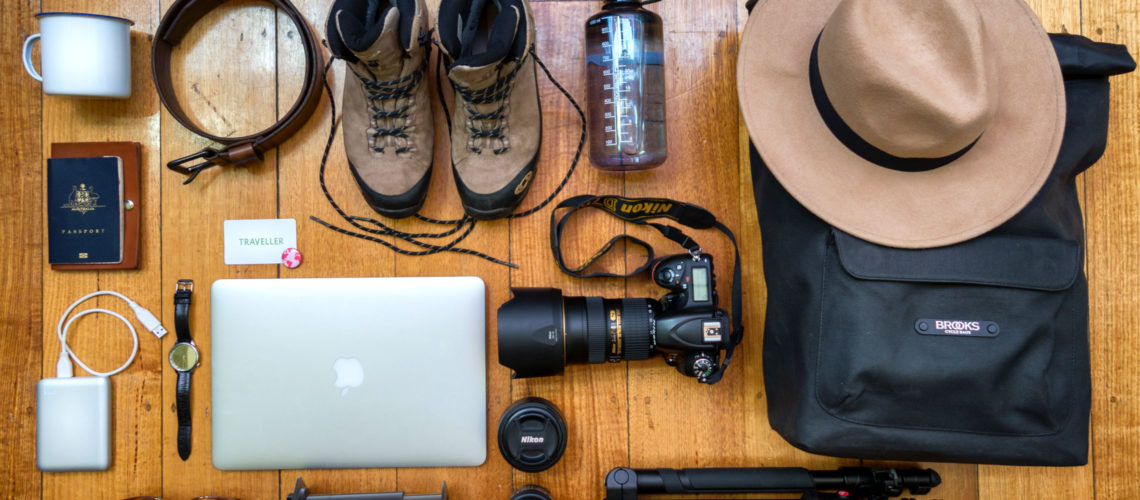 You've booked your tickets, planned the itinerary and your travel day is fast approaching. While New Zealand is one of those destinations that you can't really prepare yourself for – the scenery and landscapes are so jaw-droppingly beautiful that you'll be pinching yourself at every turn – ensuring that you know what to pack for a trip to New Zealand will help you enjoy your trip all the more. Having just returned from a two week road trip around New Zealand's South Island, here's a list of 20 things I was super glad I packed in my suitcase as well as a few things I wish I'd added in there too!
Things I'm glad I packed for my trip to New Zealand
Clothing
1. Rain jacket
It rains a lot in New Zealand and it's especially wet along the west coast of the South Island. Milford Sound is the wettest place in the country and receives some of the highest rainfalls out of anywhere in the world! I wore my Kathmandu waterproof jacket a heck of a lot and it also doubled as a windbreaker.
2. Layers
The weather will be different depending on where you're travelling to and sometimes I'd find that I'd leave one destination wearing a t-shirt and end up somewhere else with piles of warm layers on! You really just have to be prepared for all weather conditions in New Zealand, even in the summer months. Layering is great because you can add on or strip off as you need to. I'd recommend a good, lightweight base layer
next to your skin made from merino wool or polypro and middle layers of fleece or wool that will provide warmth.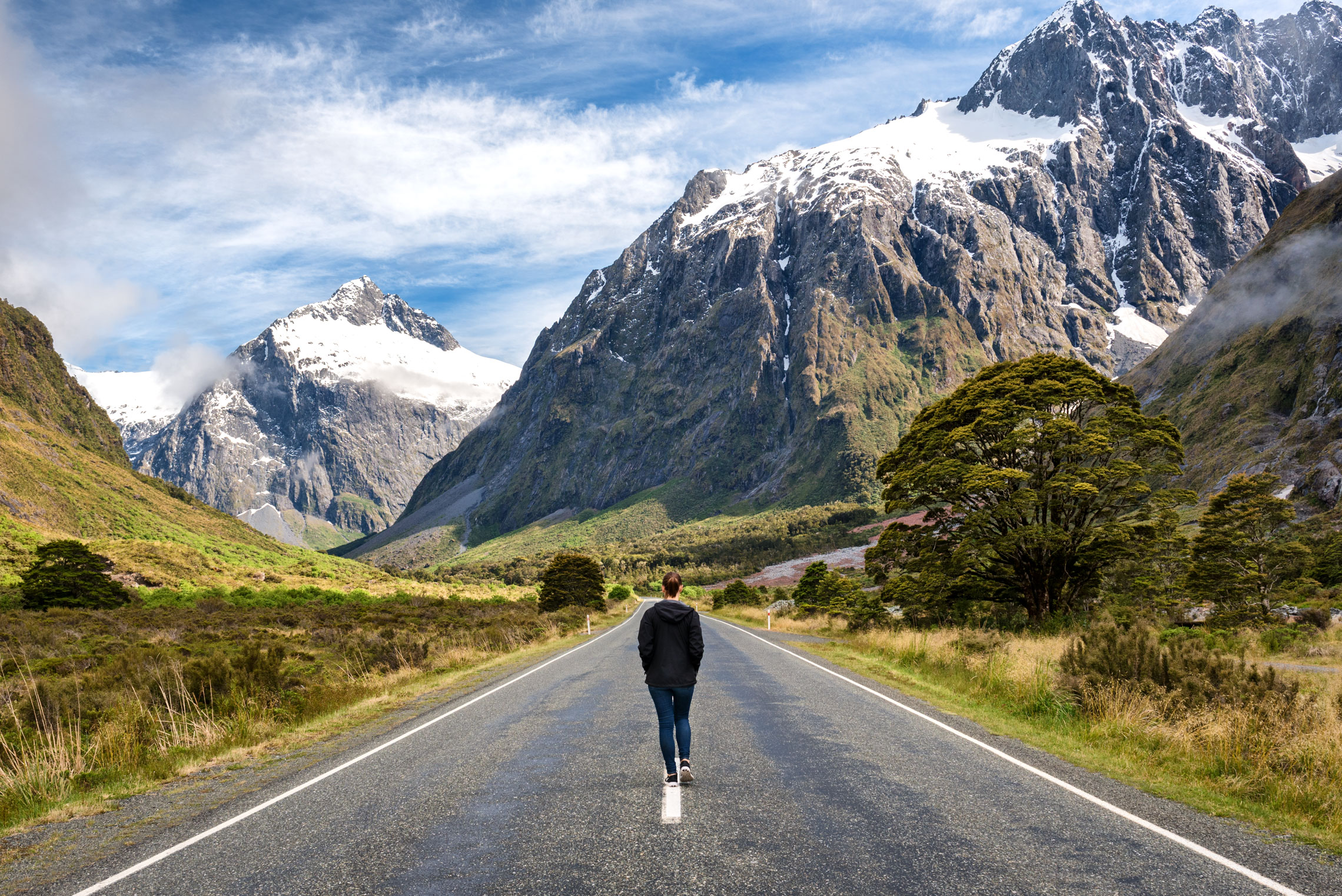 3. Leggings
For days spent walking or being active in any way, I always pulled on my leggings which I found were far more versatile than hiking pants.
4. A swimsuit
I was glad that I packed my swimsuit because I actually wore it quite a few times – underneath my wetsuit when I went white water rafting, soaking in the Onsen Hot Pools in Queenstown and also in the mineral pools at Maruia Springs.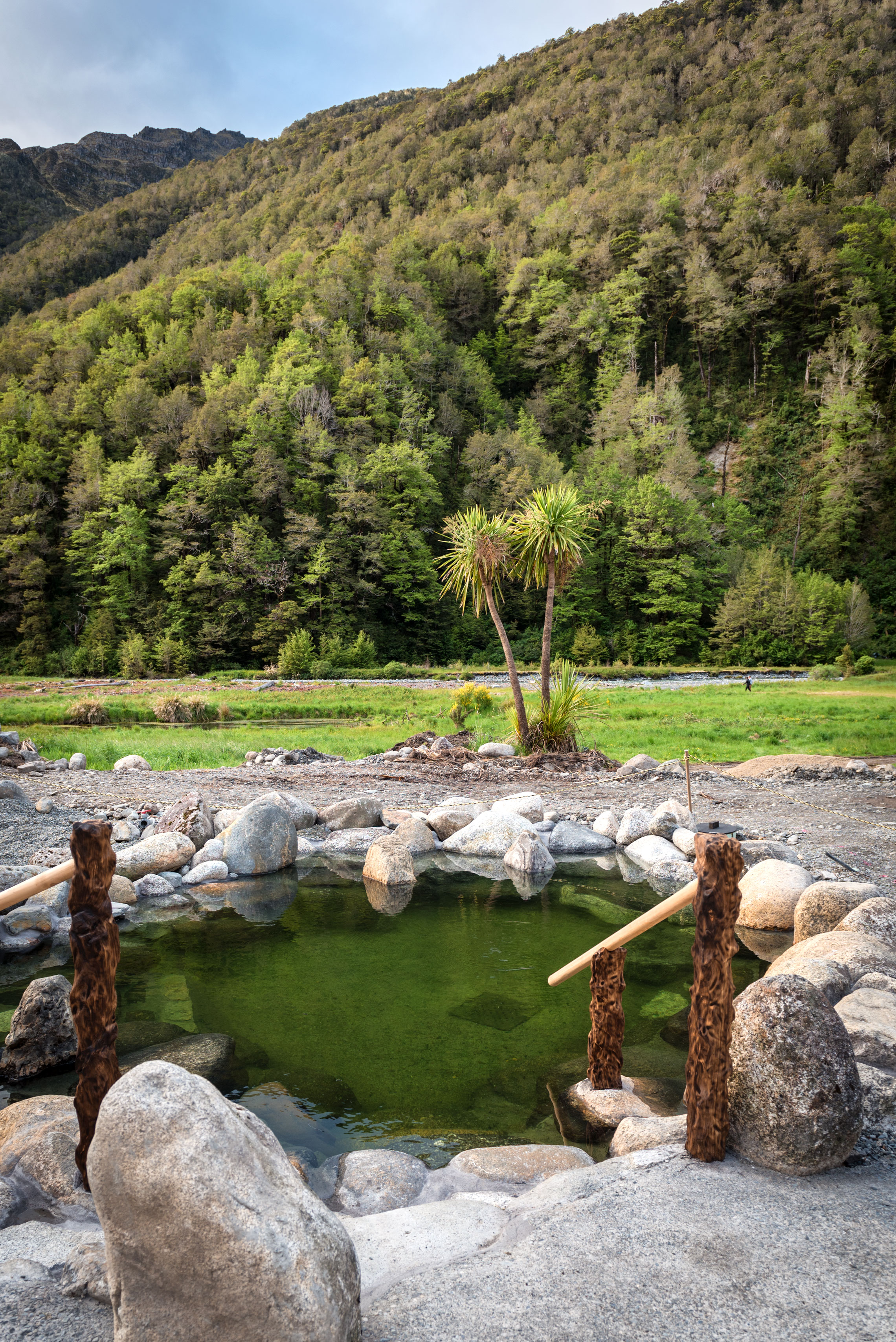 5. Sunglasses
I was out in the elements a lot and constantly needed to wear my sunglasses. My favourite ones of the moment are from Ace & Tate.
6. Hiking boots
I'd planned on doing a few short hikes in New Zealand and I'm so glad I packed my hiking boots. Even though the tracks were well-maintained and sturdy, it's still easy to roll your ankle or get wet feet without the proper footwear.
Related: The Hooker Valley Track: New Zealand's Best Short Hike?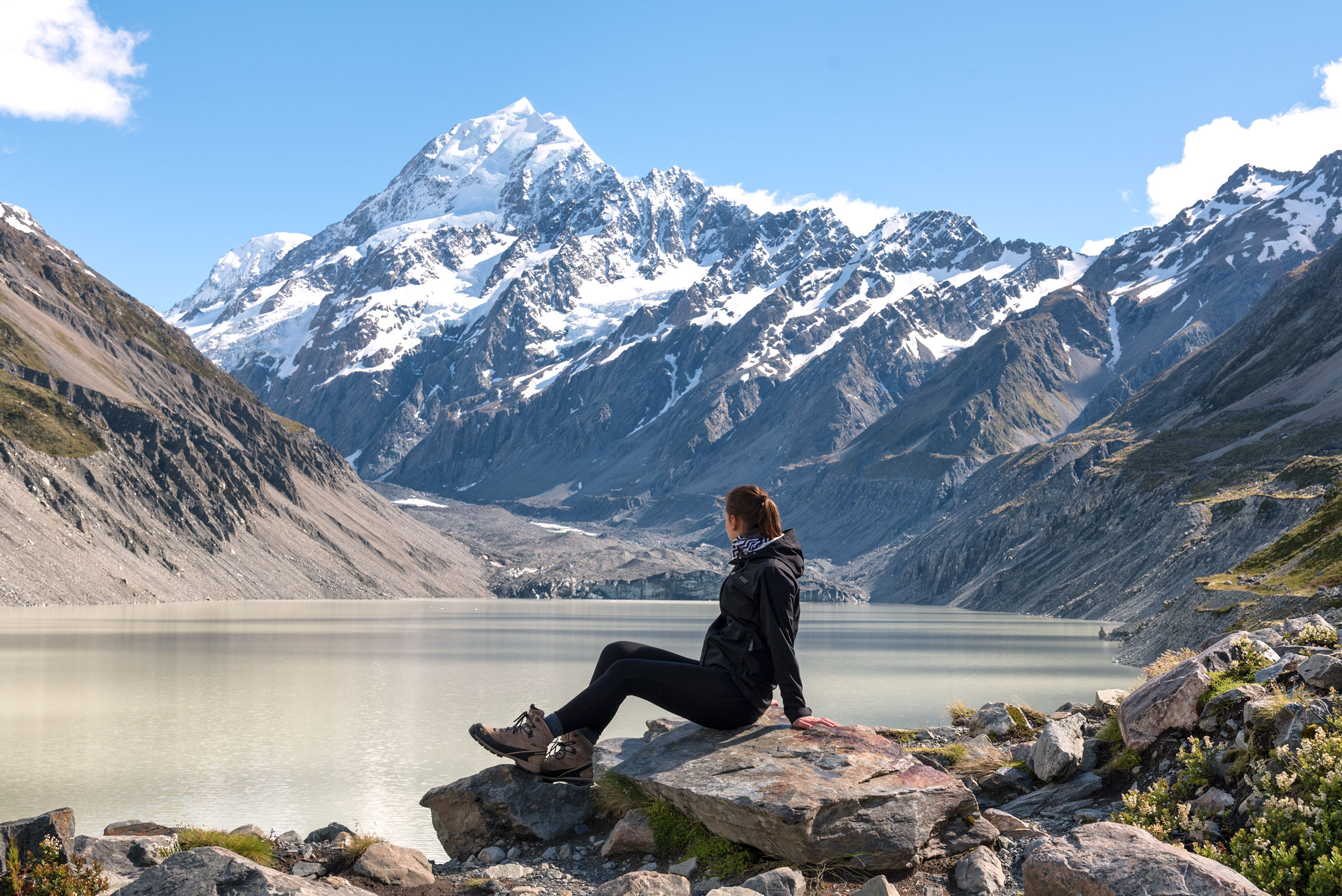 7. Sneakers
I lived in my sneakers in New Zealand. I don't think a single day passed without wearing them. They were perfect for walking around, spending long hours in the car and were also versatile enough to wear out to dinner.
8. Flip flops
In Milford Sound, I stayed in a dorm room with a shared bathroom so I was really happy to have packed my flip flops (or thongs as us Aussies like to call them). They also came in handy for getting around whenever I was in my swimsuit!
Photography equipment
9. Camera
Bring the best possible camera you can to New Zealand. You will hardly believe your eyes and you'll want to capture those moments forever. The first time I went to New Zealand, I knew absolutely nothing about photography and only took a cheap, compact camera (I don't even remember what it was). Looking back on those photos now, I cringe with disappointment and how bad the photos are! This time around, I made sure I was going to capture better photos and so brought my DSLR Nikon D750.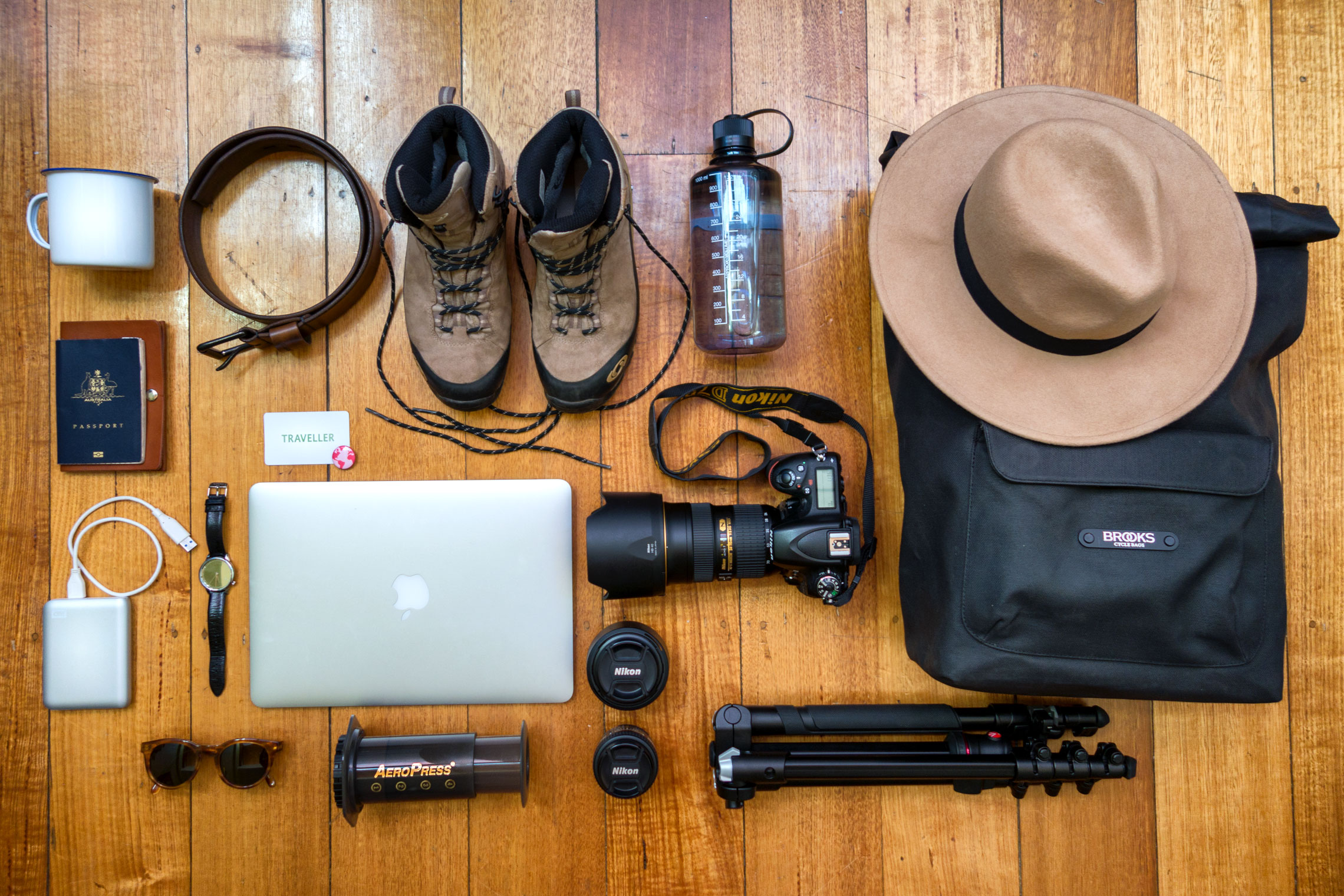 10. Lenses
Although I have three lenses, I brought only one lens to New Zealand and made sure that it was the optimum lens for the kind of photography I would be doing. To capture New Zealand's stunning landscapes, I knew that I would need my wide angle lens, which is my Nikon 24-70mm f/2.8G ED Zoom Lens. This is my favourite lens for travel photography.
11. A tripod
I was keen to do some low light photography and maybe even try my hand at astrophotography for the first time so I upgraded my tripod to a Manfrotto BeFree Compact Aluminum Travel Tripod before I travelled. This really is the perfect tripod for travel as it's lightweight, compact and supports a decent camera weight.
Toiletries
12. Insect repellant
If you haven't heard about the sandflies in New Zealand, you're definitely going to know about them once you arrive and get bitten! They mostly like to hang out in the South Island around flowing water and vegetation and are particularly bothersome along the west coast. Sandfly bites don't even compare to mosquito bites – the bites last for weeks and are insanely itchy. You'll definitely need insect repellant to ward them off, but I refuse to use spray that has toxic DEET in it. Instead, I used Mosi-guard, which is an all-natural repellant and it worked a treat.
13. Sunscreen
Like Australia, the sun in New Zealand is very intense so I was glad I remembered to pack a bottle of 50+ sunscreen. If you're in the mountains, there's a lot of reflection from the ice-capped peaks, glaciers and lakes which burns you quickly.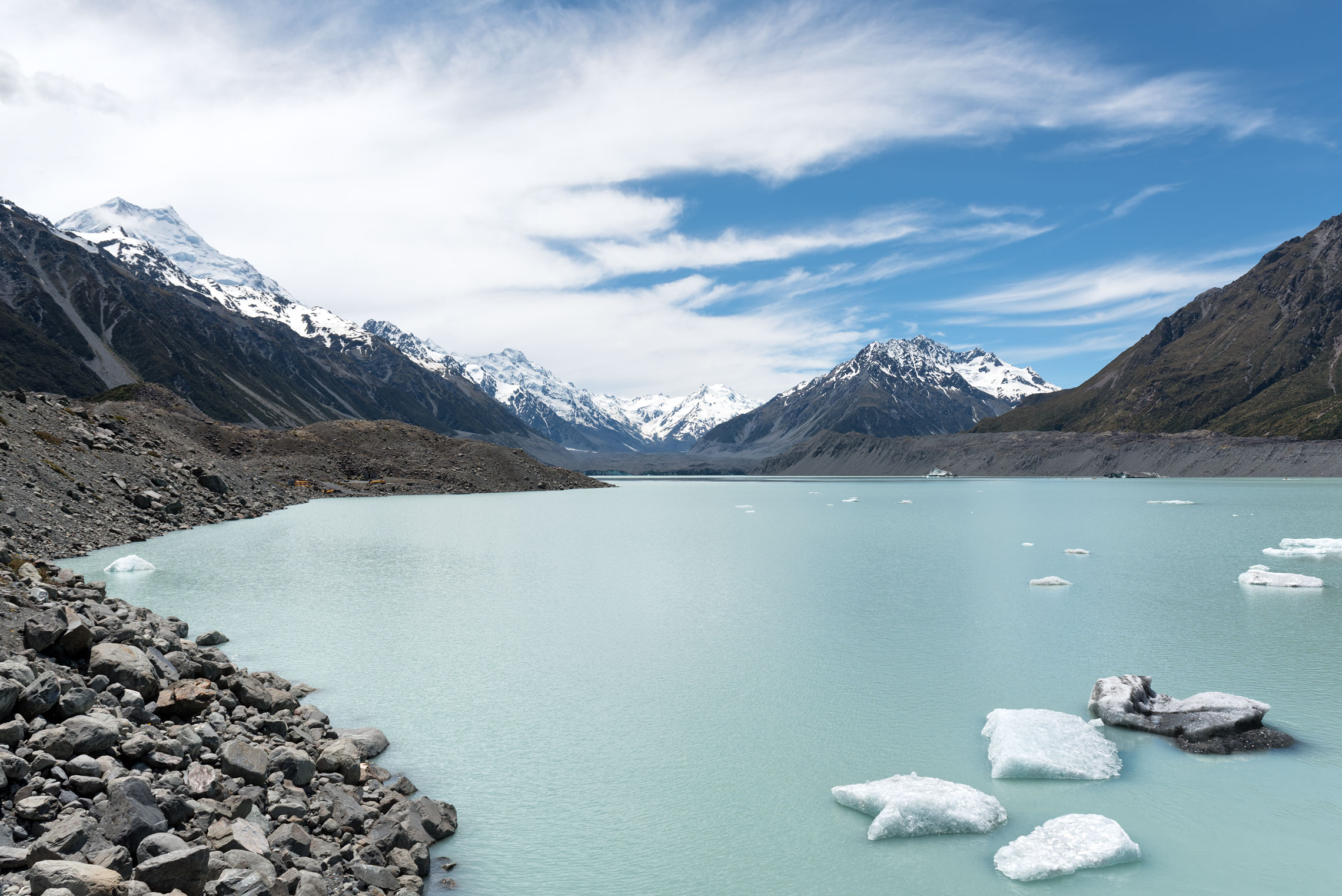 14. Feminine hygiene products
These are crazy expensive in New Zealand so I'm really glad I brought these with me!
Other things
15. Basic first aid kit
It's always an excellent idea to bring a basic first aid kit
with you when you head out hiking and are far from any pharmacies. Although I didn't need it, I did make sure I had a compression bandage for any sprains, pain killers, antihistamines, antiseptic spray, ventolin and bandaids.
16. Day pack
Having a day pack
was essential on my trip. Not only could I fit my camera and tripod inside, but also water, sunscreen, insect repellant, my first aid kit, a jacket and a snack – the essentials when heading out to explore these breathtaking landscapes.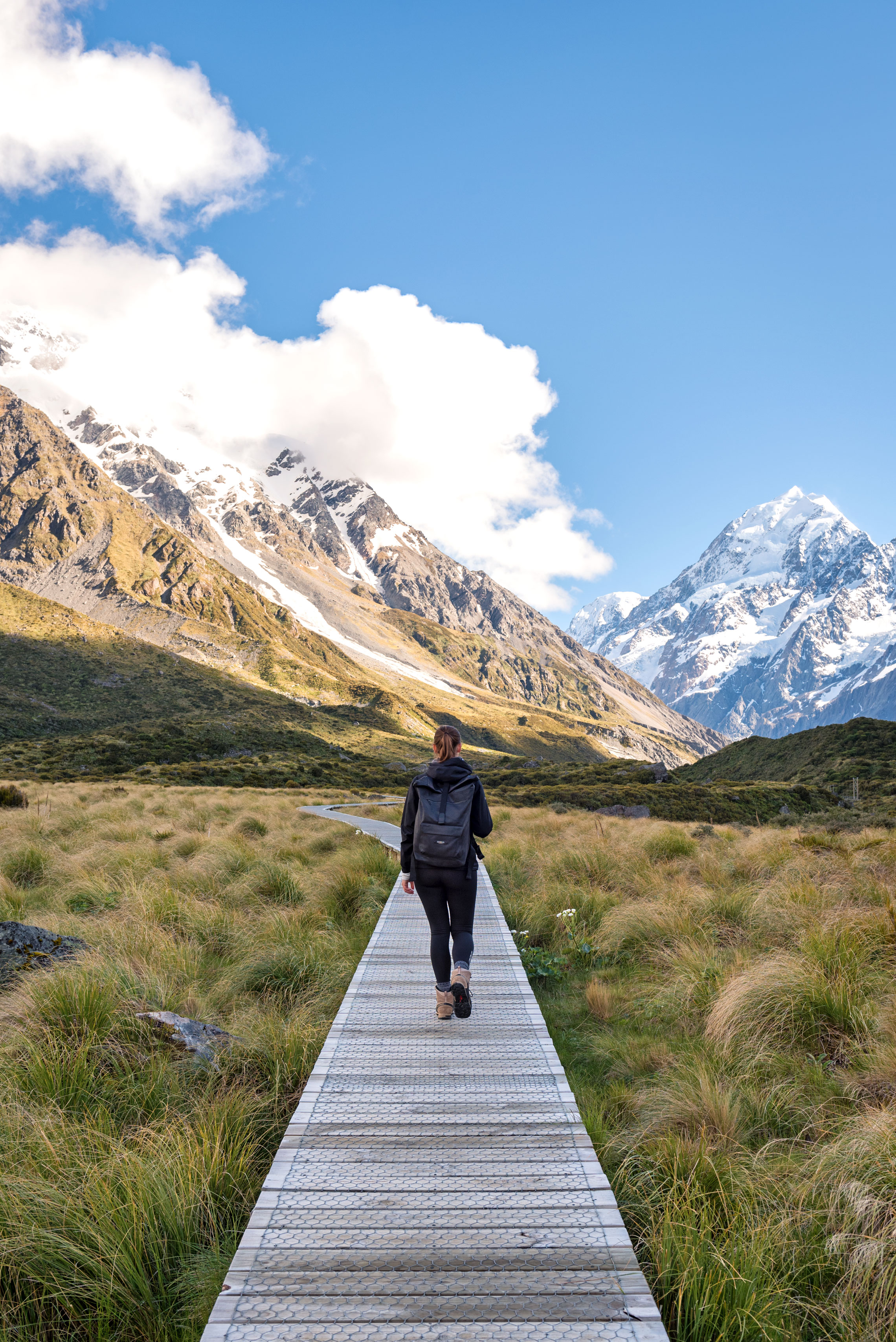 17. Poncho
I packed a poncho
as a backup in case it absolutely poured with rain when I was out hiking. My expensive DSLR camera comes with me wherever I go in my day pack and I was worried about water damage if the heavens opened and I couldn't find shelter. I was really relieved I had my poncho with me as this exact thing happened when I was hiking back from the Franz Josef Glacier viewpoint. It absolutely bucketed down but I was able to stay relatively dry with my emergency poncho.
18. Thermos
Each day I filled up a thermos
full of boiling water that we used to make coffee on the road. It was so good to be able to stop anywhere and have a warm drink.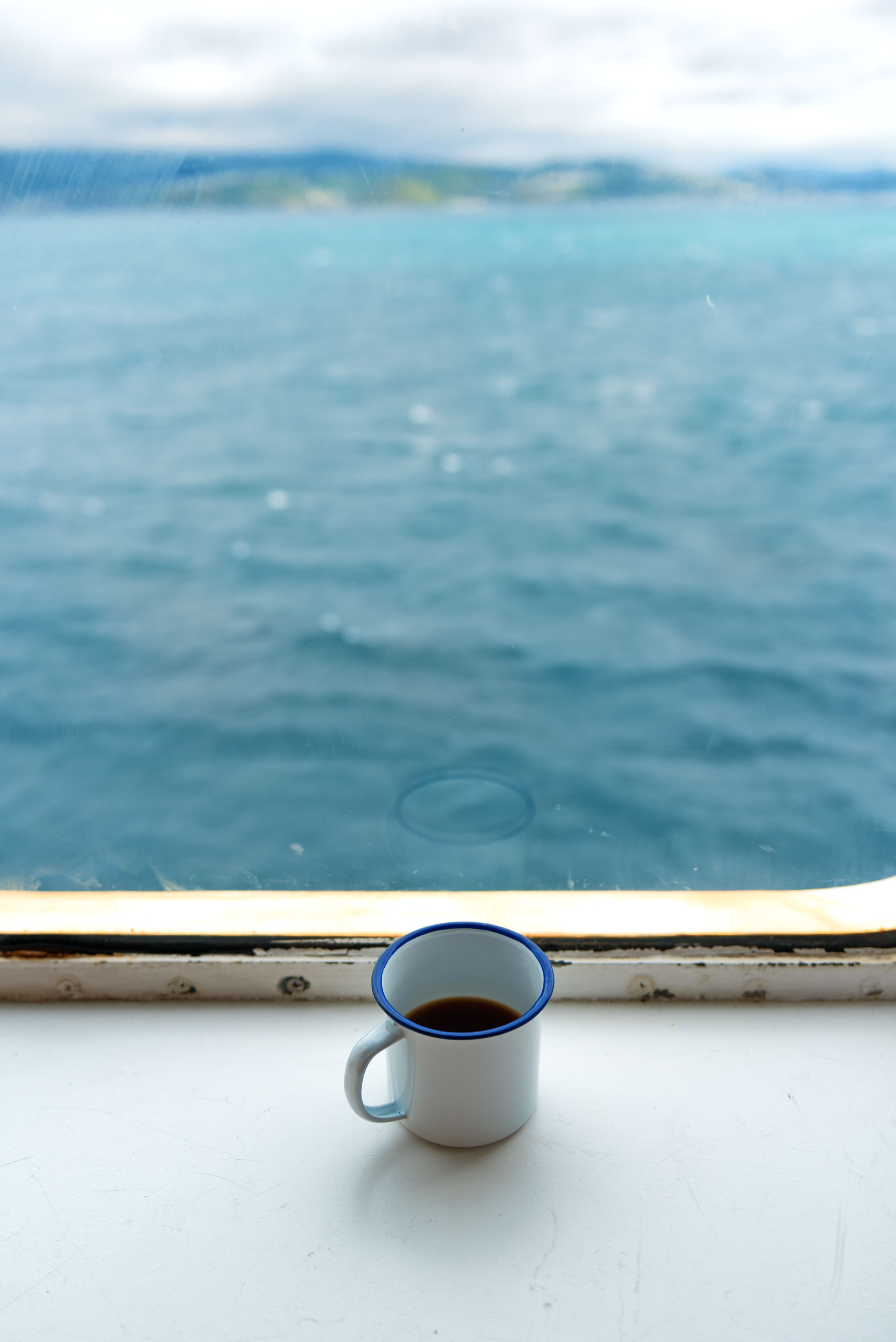 19. BPA free drink bottle
It's never a good idea to buy bottles of water every day. It's bad for the environment and is expensive. I was really glad I brought my own BPA free drink bottle
that I could just fill up from the tap every morning before heading out.
20. Flashlight
A few times we went out at night in remote locations to wander around, look at the night sky and listen to the silence. Without a flashlight to see where we were going, who knows where we might have ended up!
Things I wish I'd packed!
1. Warmer jacket
Even though I'd brought lots of layers and a good windbreaker, I should have also brought a warmer outer jacket. It was actually a lot cooler than I expected and sometimes I got tired of putting on so many layers to stay warm and wished I could throw on a warm jacket instead. Temperatures were still quite cool in December and it was very wet, especially in the alps and along the west coast.
2. Padded wine bags
New Zealand is famous for its wine and, in particular, it's sauvignon blanc and pinot noir. I visited both the Marlborough and Central Otago wine regions and walked away with quite a few bottles – it was just THAT good. I would have loved to pack some in my suitcase to bring home with me and I wished I had brought over some padded wine bags to keep it protected during transit.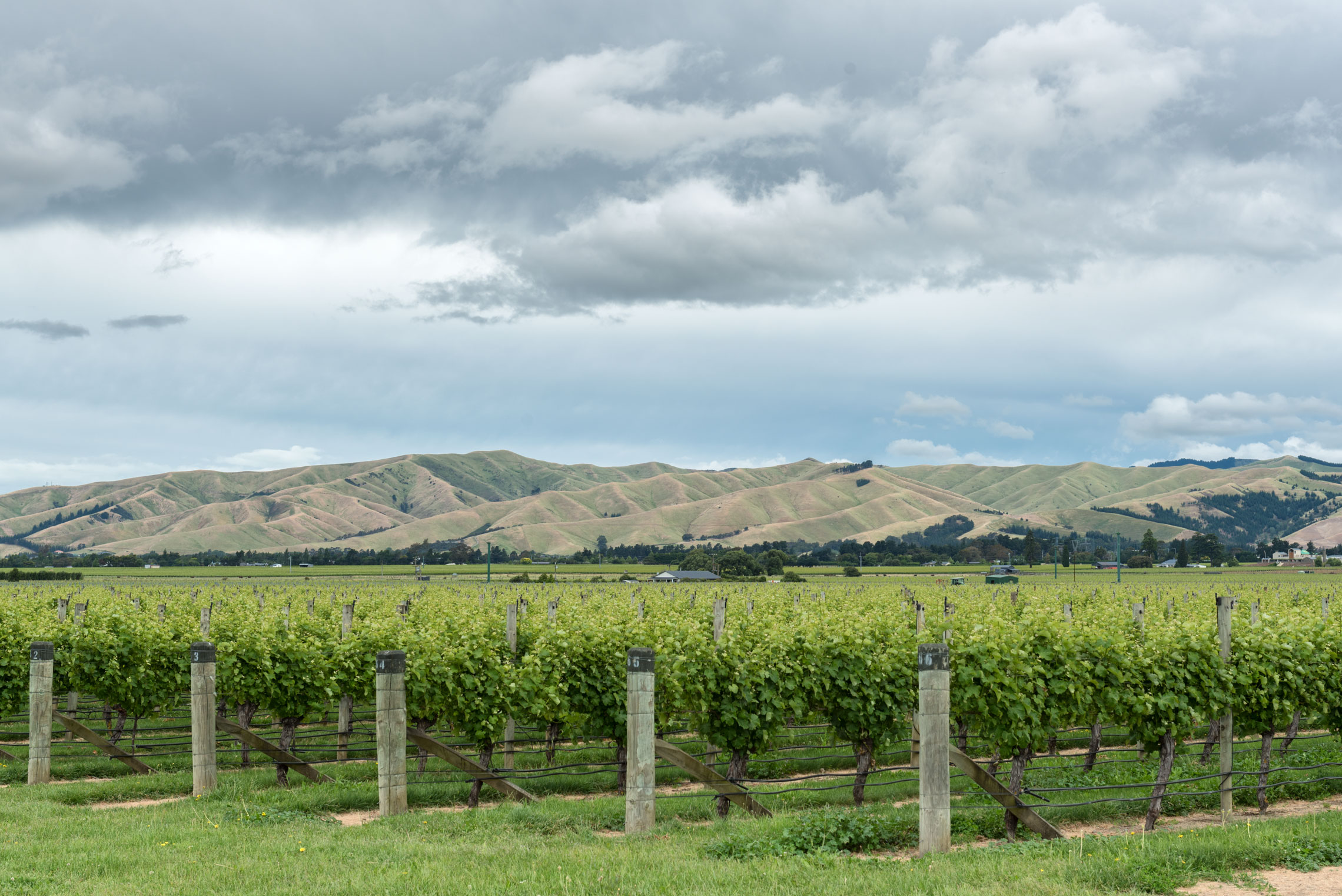 3. Moisturiser
I had assumed that the accommodation I had booked would have small bottles of moisturiser in the bathrooms along with the standard shampoo, conditioner and soap so I didn't bring any. It turns out I was wrong! My skin completely dried out on the trip, much more so than usual, and I was forced to buy a bottle about halfway through the trip. It was some of the most expensive moisturiser I've ever bought and I wish I'd packed my own.
Planning a trip to New Zealand? You might like to read about these destinations:
Looking for more packing tips? Check out:
Disclosure: this post contains some affiliate links. Thank you for your support!
Like this post? Pin it for later!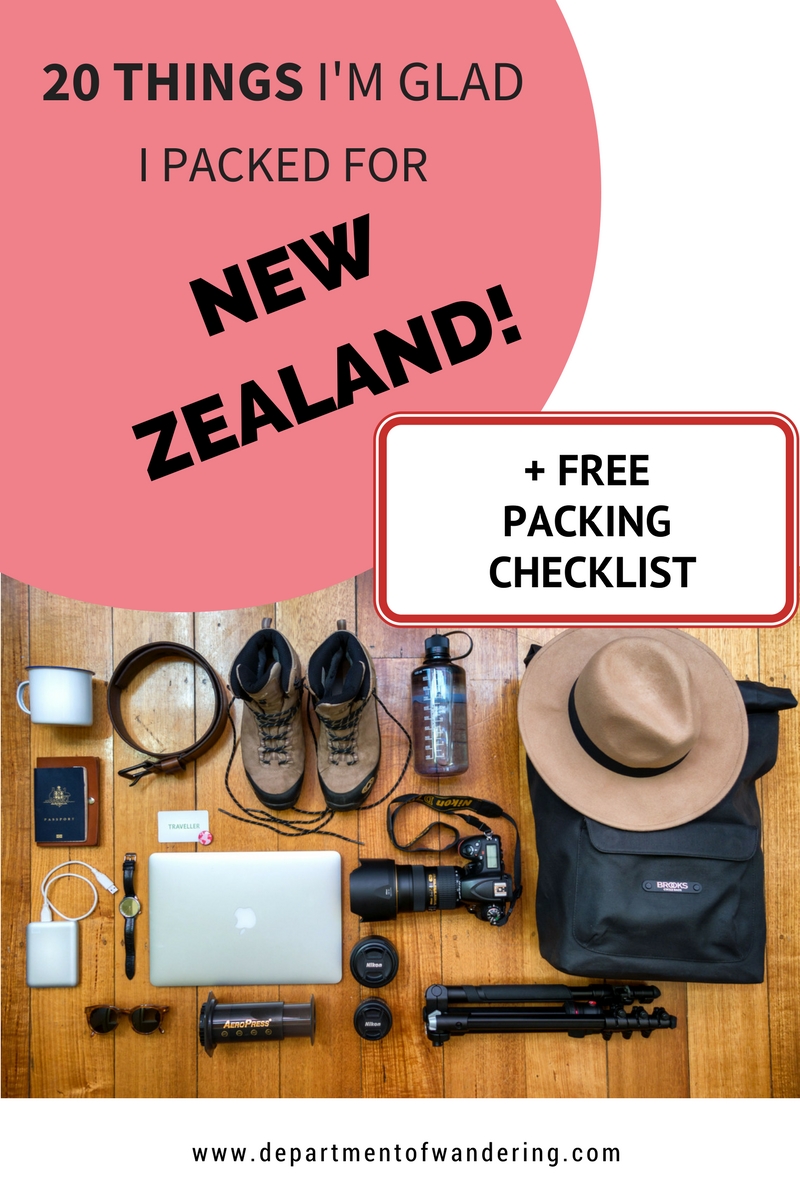 Have you been to New Zealand? What are your packing recommendations?