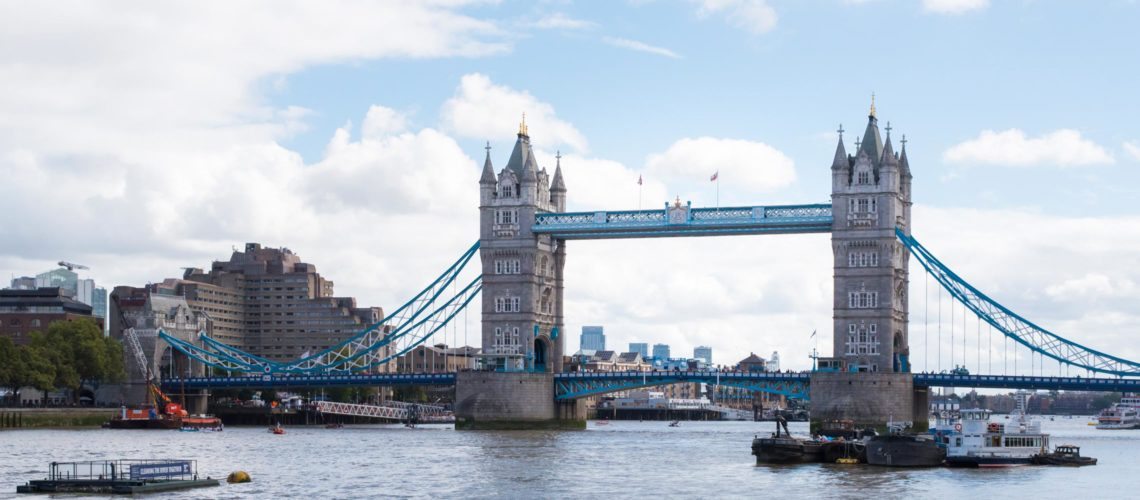 Richly steeped in history and tradition, London is one of the world's greatest urban hubs, effortlessly capturing the imaginations of millions of visitors every year. Some come for the iconic landmarks of Westminster Abbey, Buckingham Palace and the Tower Bridge; others the ubiquitous red telephone booths, double decker buses and the pretty pastel townhouses of Notting Hill. But most? Most come for it all. If you've never been to London before and are excitedly planning your first trip but don't know what to expect, don't worry. We've got you covered. Touch down feeling prepared with our beginner's guide to London and our list of 20 key things you should know before you go!
A Beginner's Guide to London: 20 things to know before you go:
1. Museums and art galleries are free
London is packed to the brim with world-class museums and galleries, all of which are free. Some of the best you should pencil into your itinerary include the Tate Modern, the British Museum, the Natural History Museum, the National Gallery and the V&A.
2. It's busy, busy, busy
No matter what time of year it is, London is BUSY. Aside from the fact that London is the most populous city in Europe, tourists flock here year-round. The main tourist sites are forever swamped and the central districts of the city are always buzzing with city workers. Be prepared for the crowd crush!
3. You can use your contactless credit card on public transport
Did someone say convenient? The Oyster Card is a thing of the past in London now, with most commuters opting to touch on with their contactless credit card instead. It charges the same fare as an Oyster Card and you never have to worry about topping up. Most international Mastercard and Visa cards are accepted. Too easy.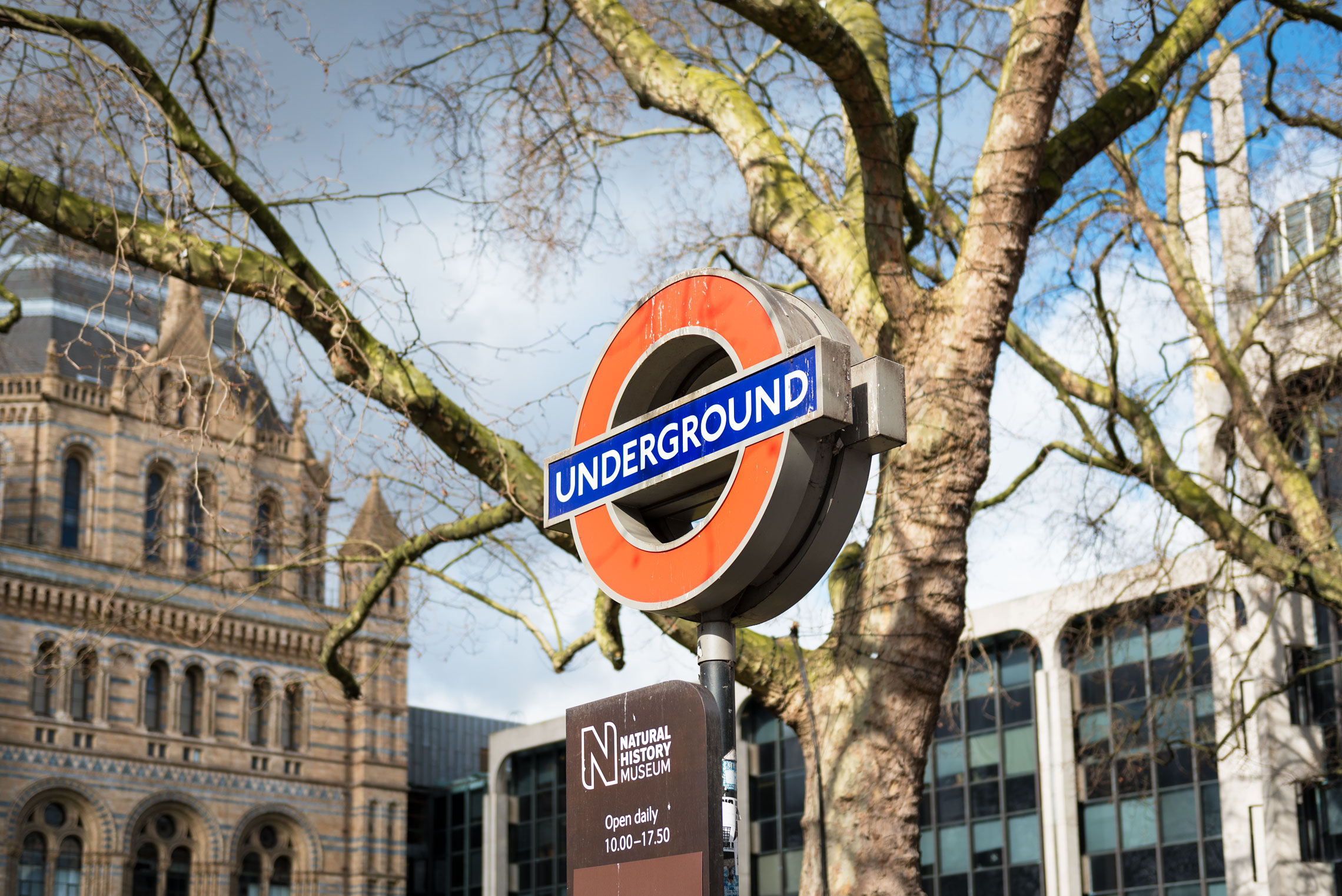 4. It's just as expensive as you think
I hate to break it to you, but London's reputation for being one of the most expensive cities in Europe is no joke. Everything is expensive and if you're not careful, you'll have chewed through half your budget in the first few days. Do your research beforehand and play it smart to keep costs down. Book an Airbnb instead of a hotel (claim your discount code here), take a free walking tour, eat at the markets and take advantage of the free entry into museums, galleries and other selected sites.
Related: 3 London Markets You Need to Visit
5. You'll find free Wi-Fi everywhere
Throughout London, Wi-Fi is free and plentiful. You'll find it everywhere, from cafés and restaurants, museums and even department stores like Harrods. This is so handy when you're out and about and need to look something up.
6. The city is huge
Not only is London a big city in terms of population but it's also huge in terms of size. If you want to get around and see a lot of the city, from hip Shoreditch to pretty Notting Hill, you'll need to use public transportation. Your legs will thank you later.
Related: Exploring Notting Hill: London's Prettiest Neighbourhood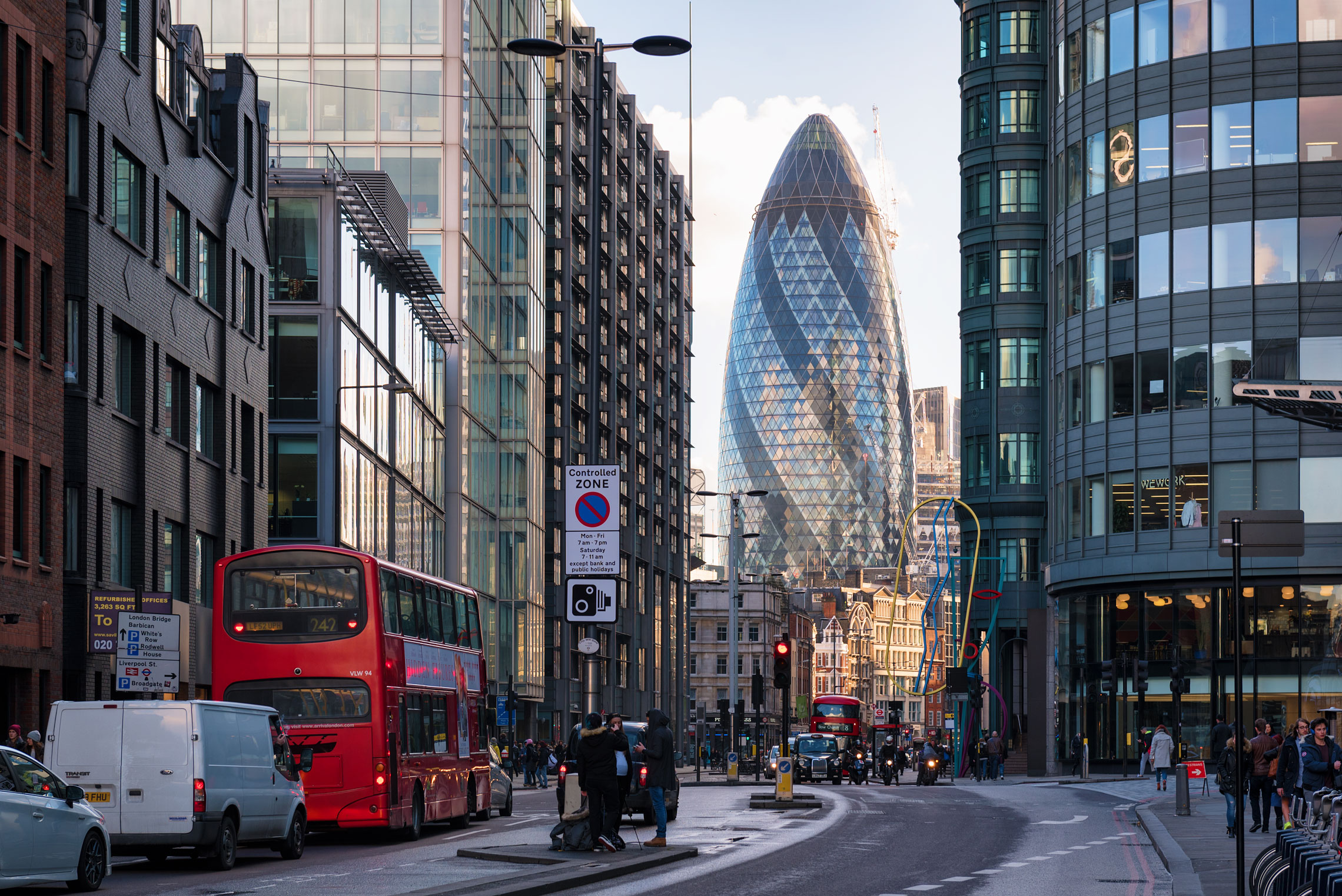 7. Expect a service charge added to be added to your bill
Even though tipping isn't mandatory, in most restaurants a 12.5% discretionary service charge will be added to your bill. Whilst this is technically supposed to be optional, it's automatically added to your bill and so if you don't want to pay it, you have to specifically request so. This is pretty awkward and you'd generally only do so if the service was terrible.
8. Score cheap, last-minute theatre tickets
A West End theatre show will be high on the London list for many visitors but most will be shocked at how expensive they can be. Many people don't know, however, that you can score cheap, last-minute tickets at the TKTS Booth at Leicester Square. Here, you'll find heavily discounted tickets for any remaining seats for the day's shows. You have to come here in person – they don't accept online or phone bookings.
9. Stand on the right on escalators
You can always pick a tourist in a tube station – they'll be innocently standing on the left on the escalators, frustrating rushing commuters who are trying to push past. Don't be that person. Obey the system. If you're in no rush and just want to stand on the escalator, stick to the right and if you want to walk, pass on the left!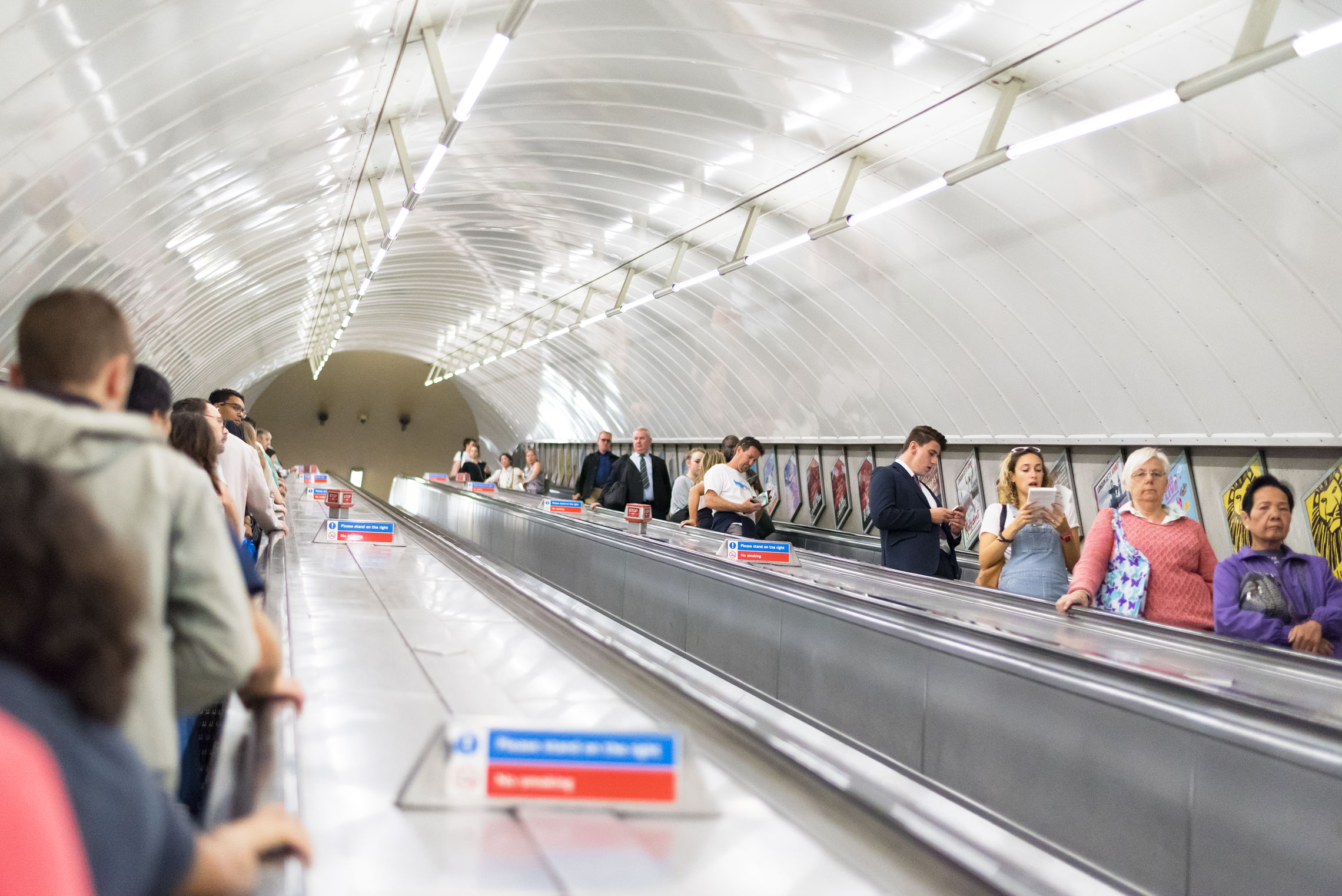 10. Black cabs are more expensive than Ubers but double the fun
There's just something about riding a black cab in London isn't there? Although Ubers are far cheaper than the iconic London black cabs, everyone should ride in one at least once. The London taxi industry has existed for hundreds of years and cabbies are knowledgeable, cheery and highly trained through a program that takes years to complete. Hail a cab and experience this time-honoured British tradition!
11. Getting around takes longer than expected
Even though London's transportation network connects all corners of the city, allow extra time to get around town. Compared to some other European cities, taking public transportation, especially the tube, can actually be quite slow. Not only is the network always busy, but the trains travel quite slowly. There are always hordes of commuters clogging up the stations too which makes things even slower.
12. Some of London's best views are free
London sure boasts some spectacular views but most come with an equally grand price tag to match. If you don't want to blow your budget at the city's most expensive viewpoints (the London Eye, I'm looking at you), you might be surprised to know that you can find some of the city's best views absolutely free of charge. Our favourites include the Sky Garden, the Tate Modern and the One New Change.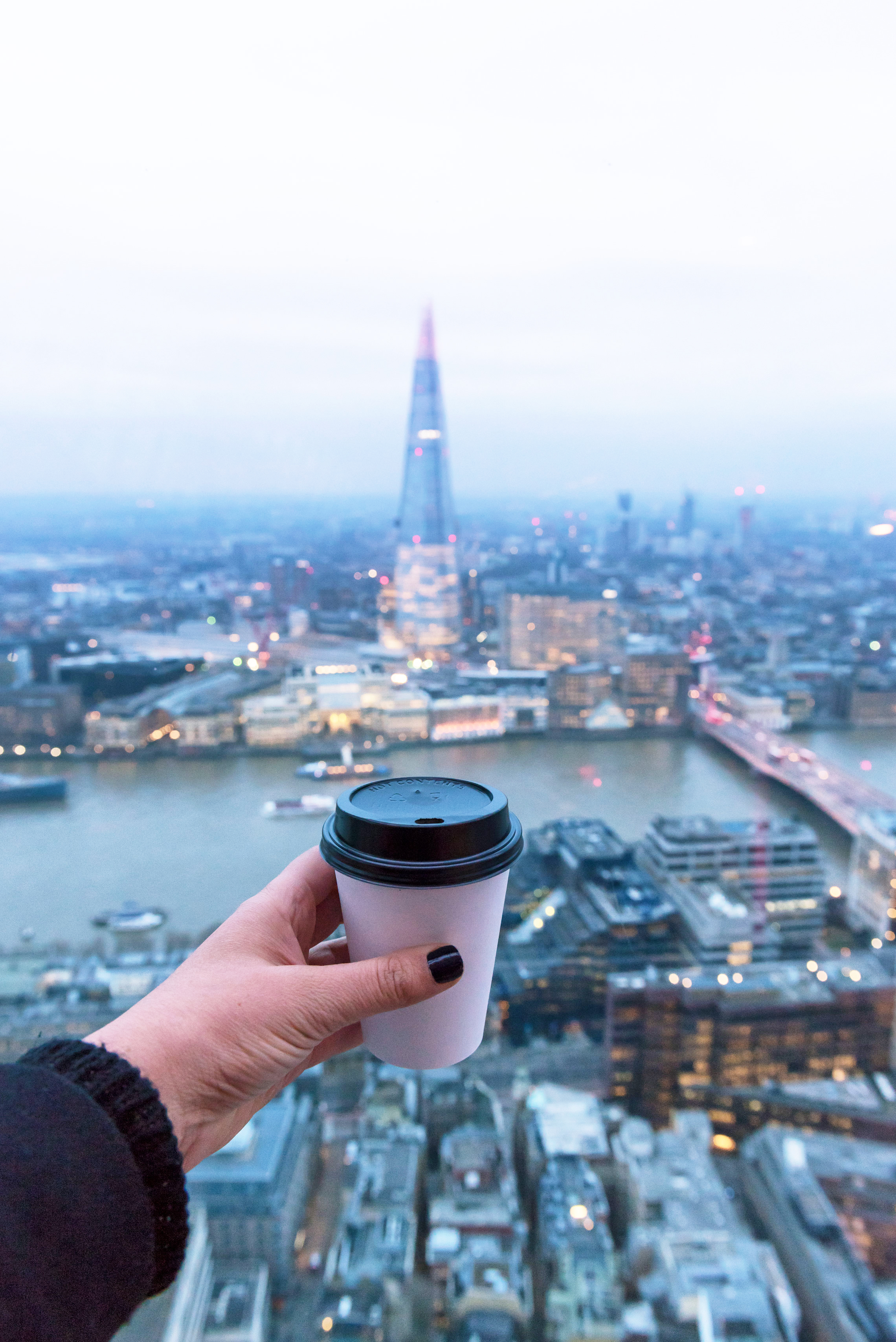 13. You need a special UK power adaptor
Unfortunately, you'll need to get a separate power adaptor for the UK. Your Euro plugs aren't going to fit here. British plugs have three pins. Get one in your home country before arriving to save money, but if you forget, don't worry. You'll be able to find them at the airport and in stores around the city. Also worth noting is that you won't find an electrical socket in your hotel bathroom unless it can be fitted three metres from the shower/bath. This is the law (kind of inconvenient when you need to dry your hair though).
14. Cars drive on the left
Unlike a lot of European countries, in the UK, cars drive on the left. This can be quite confusing (and dangerous) for visitors who are used to driving on the right. To help tourists out, at most intersections around the city, you can find a painted reminder on the road about which way to look. Very helpful!
15. Watch your pronunciation
Many places around London aren't necessarily pronounced the way they're spelled so be mindful of that when asking for directions. Londoners have a habit of dropping several letters from words. Here are some examples:
Marylebone is pronounced as 'Mar-li-bone'
Chiswick is pronounced as 'Chi-zick'
Southwark is pronounced as 'Suth-ek'
Leicester Square is pronounced as 'Le-sta Square'
16. Find the mews streets
If you just stick to London's main streets, you'll miss half of its beauty. Tucked away behind the grand, Victorian townhouses, you'll find cobbestoned mews streets. These narrow lanes used to provide a back entrance to the mansions and also housed stables for the families' horses. Today, the stables have been converted into the most charming, pastel-coloured homes that are so quaint. Don't go home without wandering down a few!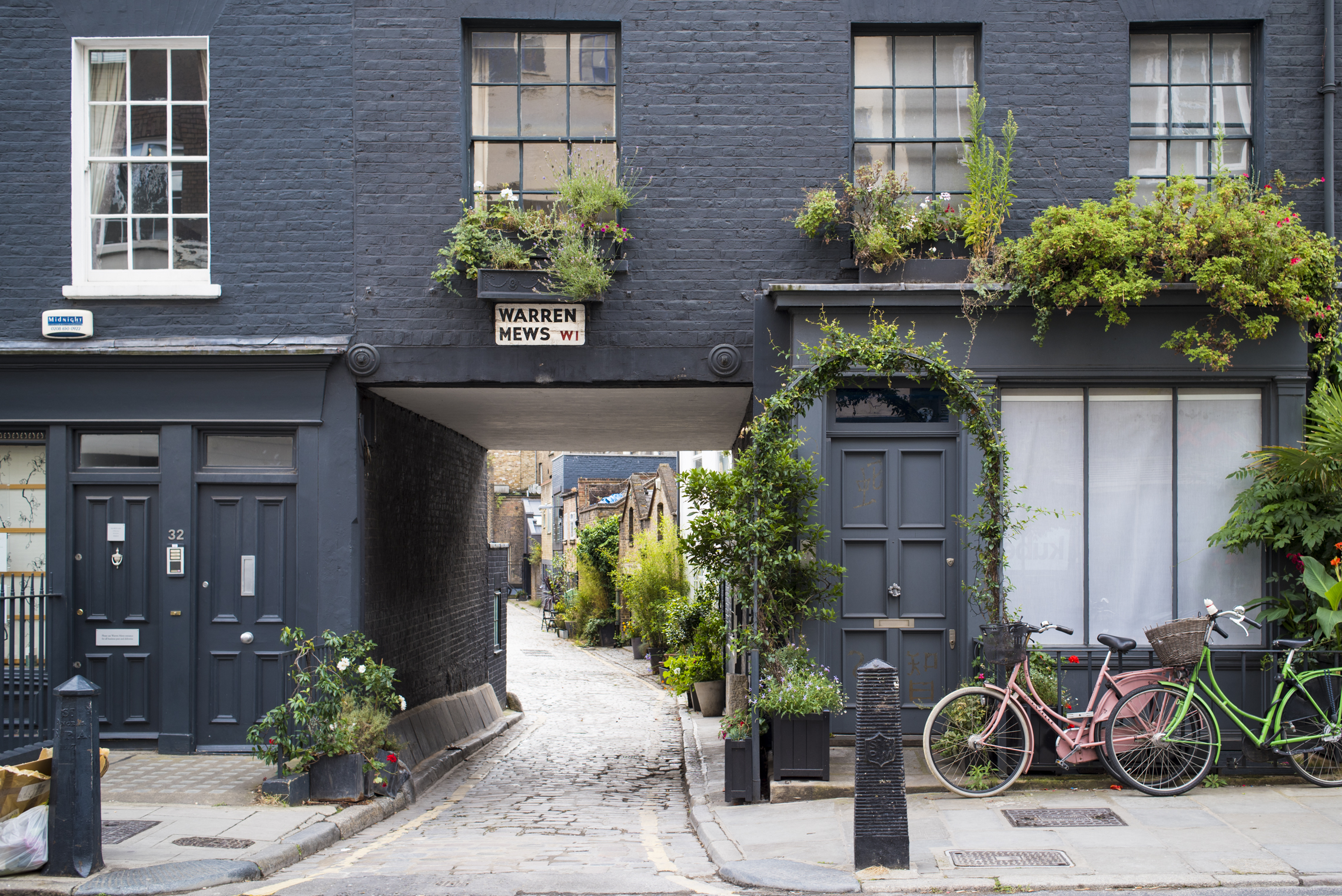 17. The bus is a much more relaxing way to travel
If you can take a bus rather than the tube, DO IT. It's a whole let less cramped and you'll get to enjoy London's scenery as you travel to your destination. Plus, it's just super fun to travel on a double-decker bus!
18. Bars and pubs close early
London isn't known for its late-night drinking scene and most bars and pubs close up around midnight. Don't worry, there are some that are open later, but it's certainly not the norm and you'll have to research them before you head out on the town.
19. Pack an umbrella
London has quite the reputation for its dreary, grey and unpredictable weather. Even if it's sunny in the morning, the weather might completely change a few hours later. Pack an umbrella just in case there's a sudden downpour.
20. Be prepared to wait for a table
If you're heading out for food, always try and book a table ahead if you can. Restaurants (the good ones anyway) are constantly rammed which can result in a wait time of up to 1.5 hours for a table sometimes! If you can't book, try and avoid peak times and go for an early dinner or a late lunch instead.
Travelling to London soon? Read these posts next:
Like this post? Pin for later!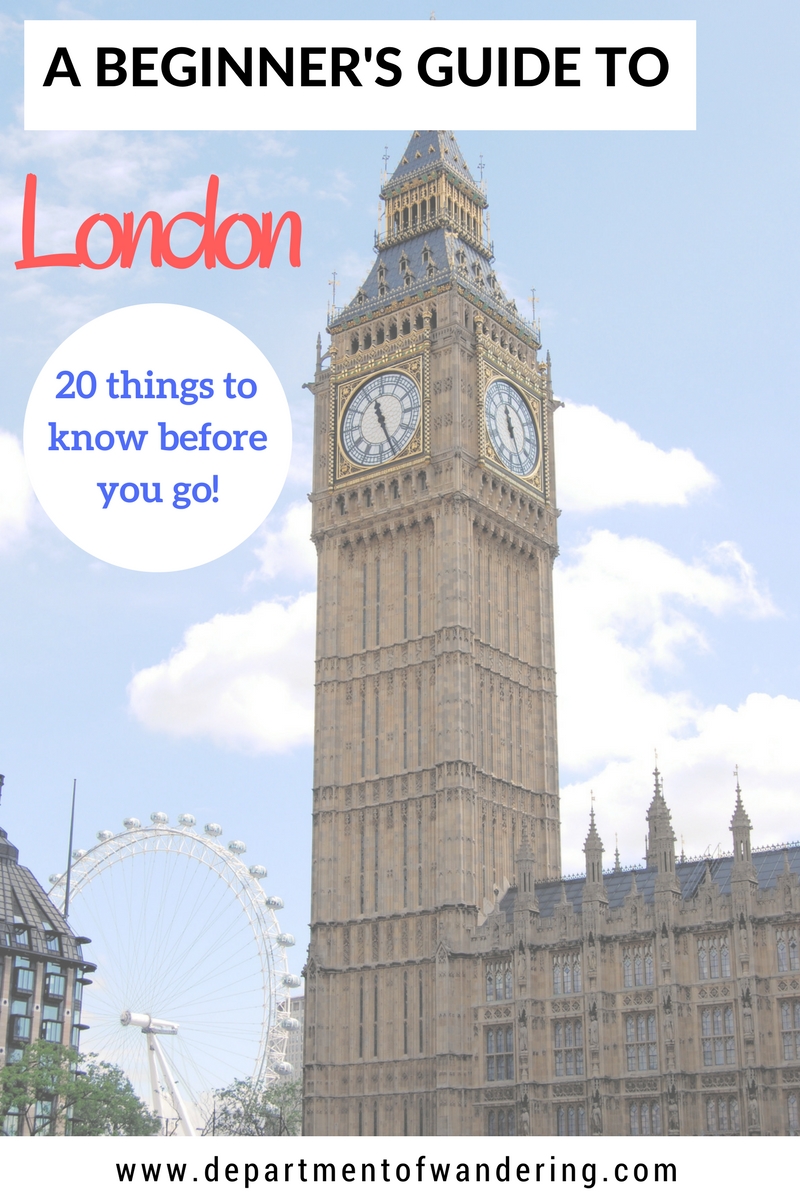 Over you you! What are your best tips for London?