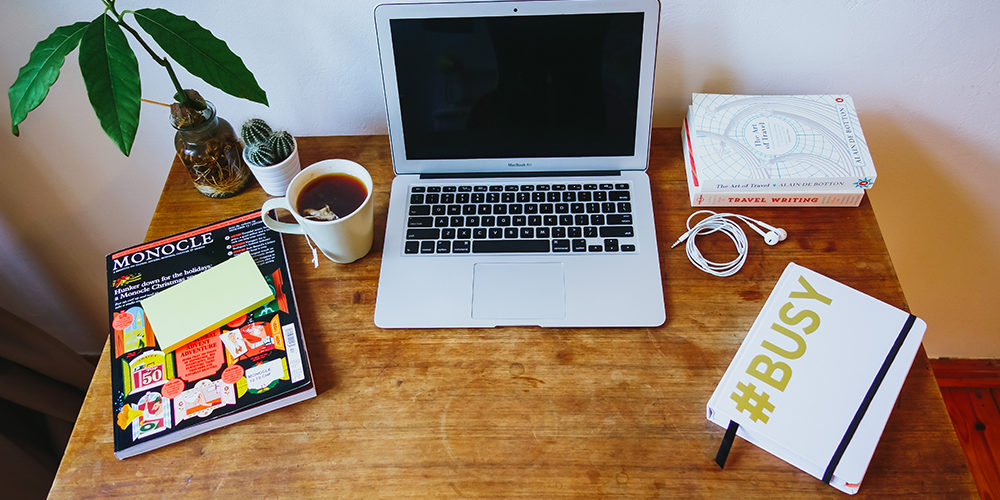 Contrary to what Instagram might lead you to believe, the everyday life of a travel blogger is somewhat less glamorous. Whilst you might imagine that I'm off doing exciting things every day, the reality is is that most days, I'm at my not-so-glamorous desk staring at my computer screen. Don't get me wrong, I freaking LOVE my job and still can't quite believe that I've created this life for myself. I adore the flexibility that comes with working for myself, making up my own rules, answering to no one but myself and being solely responsible for the growth of my brand. It's a pretty rewarding and empowering feeling.
And, while I love my lifestyle, to be completely honest, I haven't worked harder in my life. My mind is constantly turning with ideas about new ways forward, blog posts that have yet to be written, client obligations, deadlines, social media strategy and unhatched plans that will take The Department of Wandering to the next level. I'm constantly connected and when I travel, it's sometimes hard to strike a balance between enjoying the moment and needing to capture it. I also find that not a lot of people understand what the reality of being freelance is and don't quite get it that just because my working day is largely flexible, it doesn't mean I don't have a hell of a lot to get done. So today I thought I'd open up a little window into my world as a travel blogger and freelancer with an hour-by-hour look at how I spent a random day last week.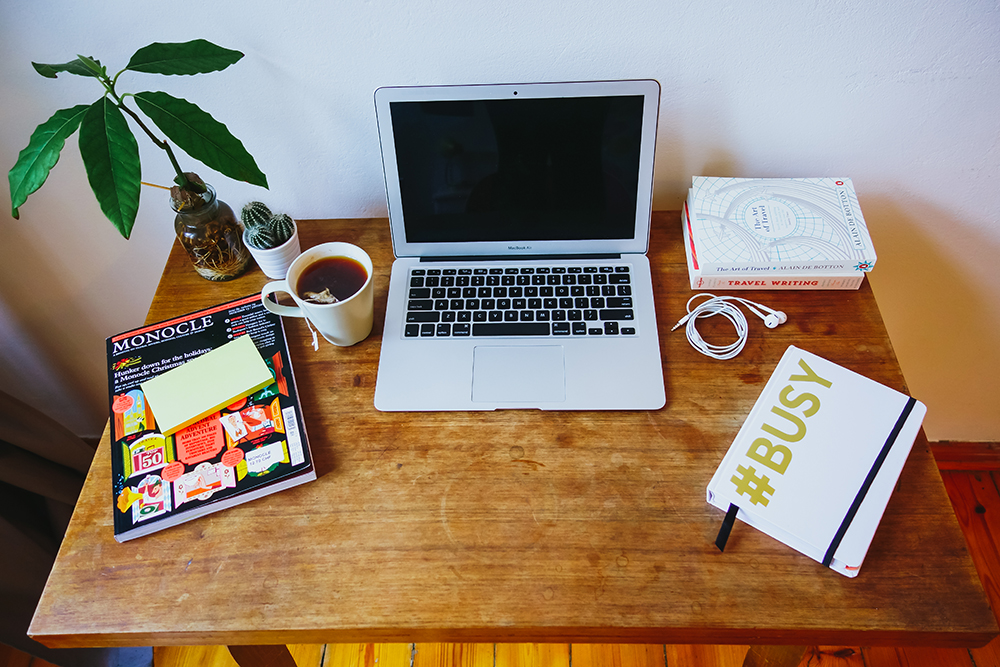 What I do in a day:
9:00: Wake up. One of my favourite things about working for myself is not having to wake up at the crack of dawn. I generally get 8 hours of sleep a night which I LOVE because I'm someone that needs a lot of sleep. I make a pot of coffee and get back in the loop with Instagram, Snapchat (deptofwandering), Facebook and Twitter.
9:30: Shower and get dressed.
10:00: Sit down at my desk and check my emails over breakfast. I always receive a lot of emails overnight from clients and agencies based in Europe and the USA. I also get a lot of emails asking for free exposure, which I delete because, you know, I don't work for free. I mark the emails that need a reply to so I don't forget them and can get to them later in the day. Today these include a request for an interview, a rate request for sponsored content from a digital marketing agency, information about changes to an upcoming media event and feedback from a client on a drafted sponsored post scheduled for this week.
11:00: Reply to the client about feedback on the sponsored post, give the go-ahead and publish the post on The Department of Wandering. Begin to write an invoice to conclude our work together on this campaign but need to clarify who to bill to. Send a follow up email.
11:30: Receive an email from the Commonwealth Bank about suspicious account activity on my Travel Money Card. Call the bank and explain that no, I am not in Canada and did not try to make a purchase for $994. Cancel card.
12:00: Check in for my flight to Adelaide. I flew over to experience the new 'Gather and Indulge' package with Emma Kate Co. at The Watson, an Art Series Hotel. Did you follow along on my trip with me on Instagram and Snapchat? Still dreaming I'm there!
12:15: Get an idea about a new blog post so update my Trello Board of ideas so it doesn't slip away. I keep a running list of blog post ideas that I work through so I'm never stuck for content ideas.
12:30: Read about the upcoming Travel Bootcamp in Sydney. Purchase a ticket. Realise that I now need to look into flights and a hotel. Start researching options.
13:00: Need food. Ben goes up the street to pick up some sushi for lunch. He works from home too which is (mostly) lovely. I sprained my ankle and need food deliveries.
14:00: Plan my blog post editorial schedule for the next three weeks. I have to be careful I'm not too ambitious because then I get stressed. Begin writing one of these posts.
15:30: Meeting with Design Hotels at the Adelphi Hotel in Melbourne about some of the incredible new hotel openings in 2016.
17:00: Get home. Answer those emails from this morning. Pitch some hotels about an upcoming trip to Port Douglas and reach out to the tourism board for possible media support.
18:00: Post on social media on behalf a brand whose accounts I manage. Post on my own Instagram account.
19:00: Eat spicy Goan pork curry for dinner and drink wine. Yum yum.
20:00: Phone meeting with a client to go through the briefing documents of the new Sony Xperia campaign I'm involved in. Begin brainstorming content angles. The agency is in London so 8pm works for both of us.
20:30: Watch House of Cards and eat chocolate. Obsessed. With both those things.
21:15: Since I haven't done much actual writing today, I head upstairs to my desk again and smash out most of this blog post. I've been trying to work on scheduling posts more in advance lately so I don't feel as pressured for content on the go.
22:00: Write tomorrow's to-do list. Get distracted by Snapchat for a while. Research social media hashtags for upcoming media famil trip to Adelaide.
23:00: Half-write this weekend's Sunday Selections so there's less to do on Sunday when I'm travelling.
24:00: Close the laptop. Crawl into bed to read for half an hour with a mint tea.
00:30: Bed.
Are you a travel blogger or freelancer? What does your day look like?