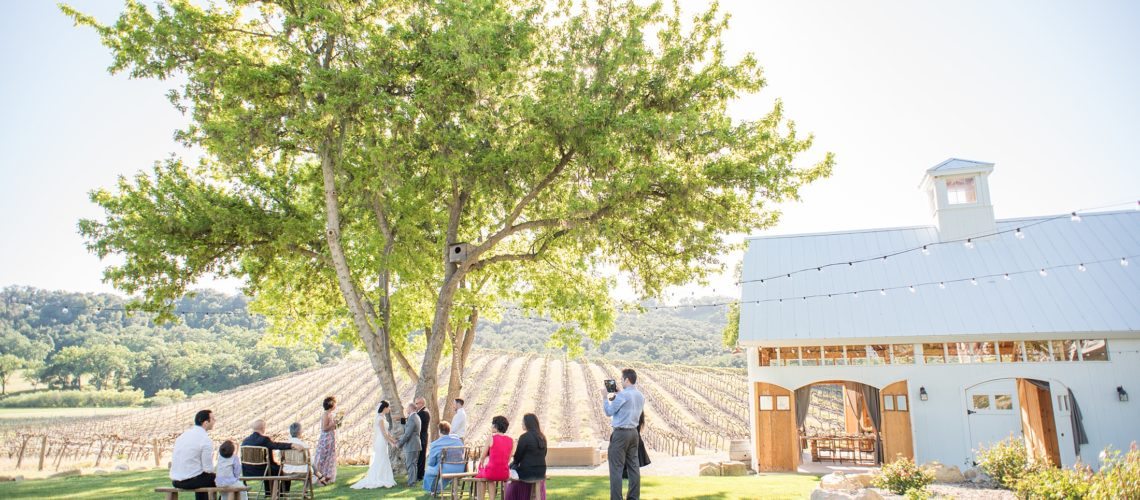 From the blue waters of Antigua to the northern coast of Australia, the castles of Ireland and everything in between, there's endless options for where to tie the knot if you're dreaming of a destination wedding. Wondering how to pick the ultimate location or debating whether it's even the right choice for your nuptials? We can help!
I'm not only an avid traveler but a wedding photographer who has photographed celebrations as close to home as a historic southern home in downtown Raleigh, North Carolina to as far as a backdrop of mountains in Norway's Arctic Circle. Thus, I have some valid thoughts on the topic. I'm often contacted by a couple who knows they want me to photograph their day and then turn to me for advice regarding location. Most couples pick a location close to their home but every once in a while, a couple will dream of a venue hundreds of miles away. Sure, it'd be nice if I could say, 'Get married in Europe and take me with you!', but I sincerely want my couples to decide what's best for them, not simply hit a destination on my travel bucket list.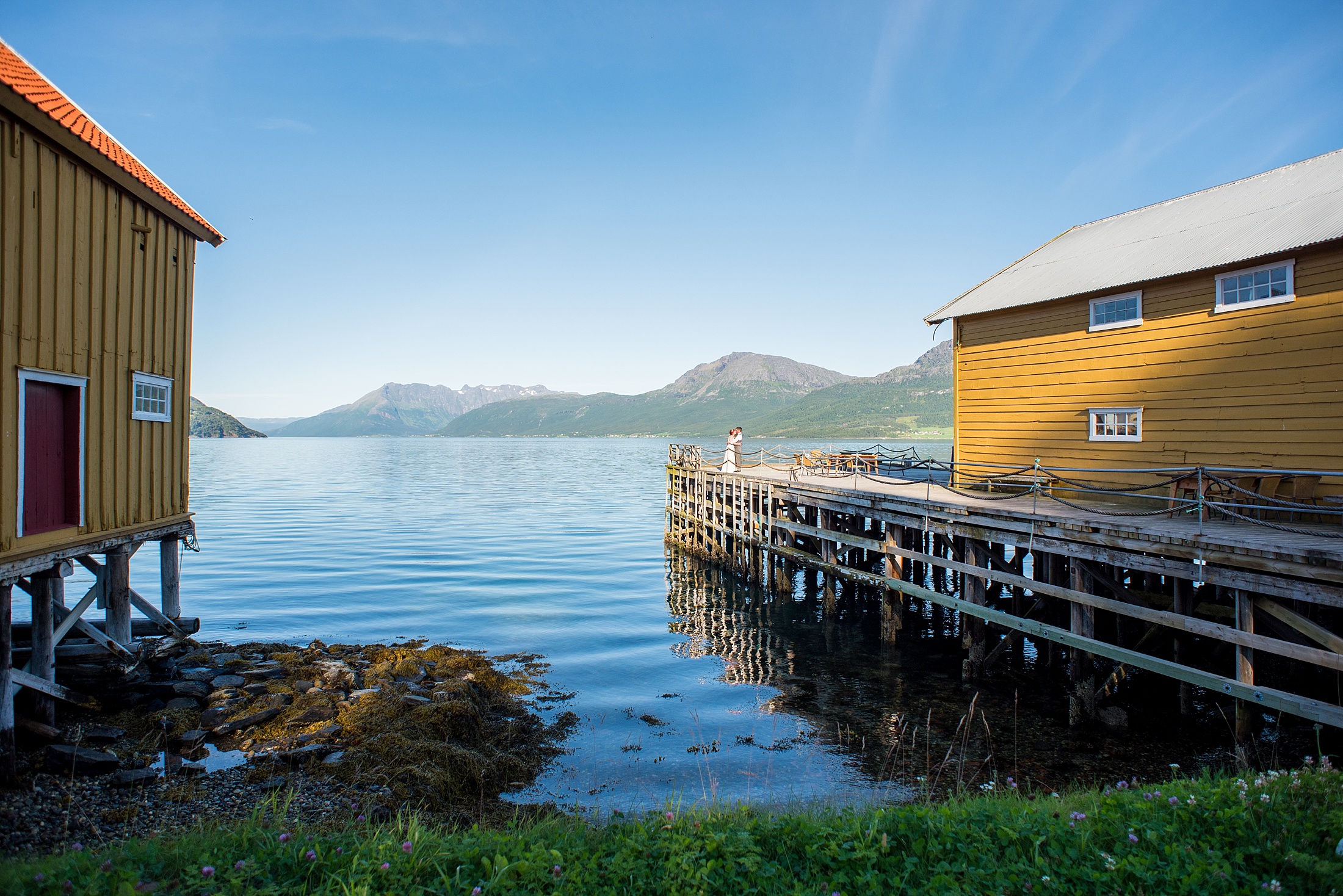 Here's some things to consider when choosing the ultimate location for your destination wedding:
Guests:
How many guests do you want to invite/attend? This can be one of the first things you consider. Wanting 10, 50 or 150 guests to witness you say your vows and celebrate with you afterwards may inform your location decision and could either open up or limit options.
How will guests travel there? I once worked with a groom whose mother would not get on an airplane. Chances are you're a good traveler since you're reading this blog… but not everyone is. If key players on your guest list won't fly, for instance, considering a region within driving distance or accessible by train (or another form of public transport) could quickly become a priority. If you're curious, that particular groom and his bride chose a Californian vineyard wedding (photo below) and his mother took the train from the east coast all the way to the west coast to be at her son's wedding! They had a quaint 12 person guest list.
Would guests need passports and/or visas to attend the wedding? Don't forget about normal travel regulations! If you're getting married in India, you'll need both a passport and visa to get there and your guests will too. If your sister doesn't even have a passport, this may be the time for her to get one. Make sure you're informing guests they'll need x, y and z with enough lead time to actually secure those things in the event they don't have them. Also remember passports need to be valid for certain amounts of time when traveling to specific regions. Be sure to check in with your government's website(s) for current regulations.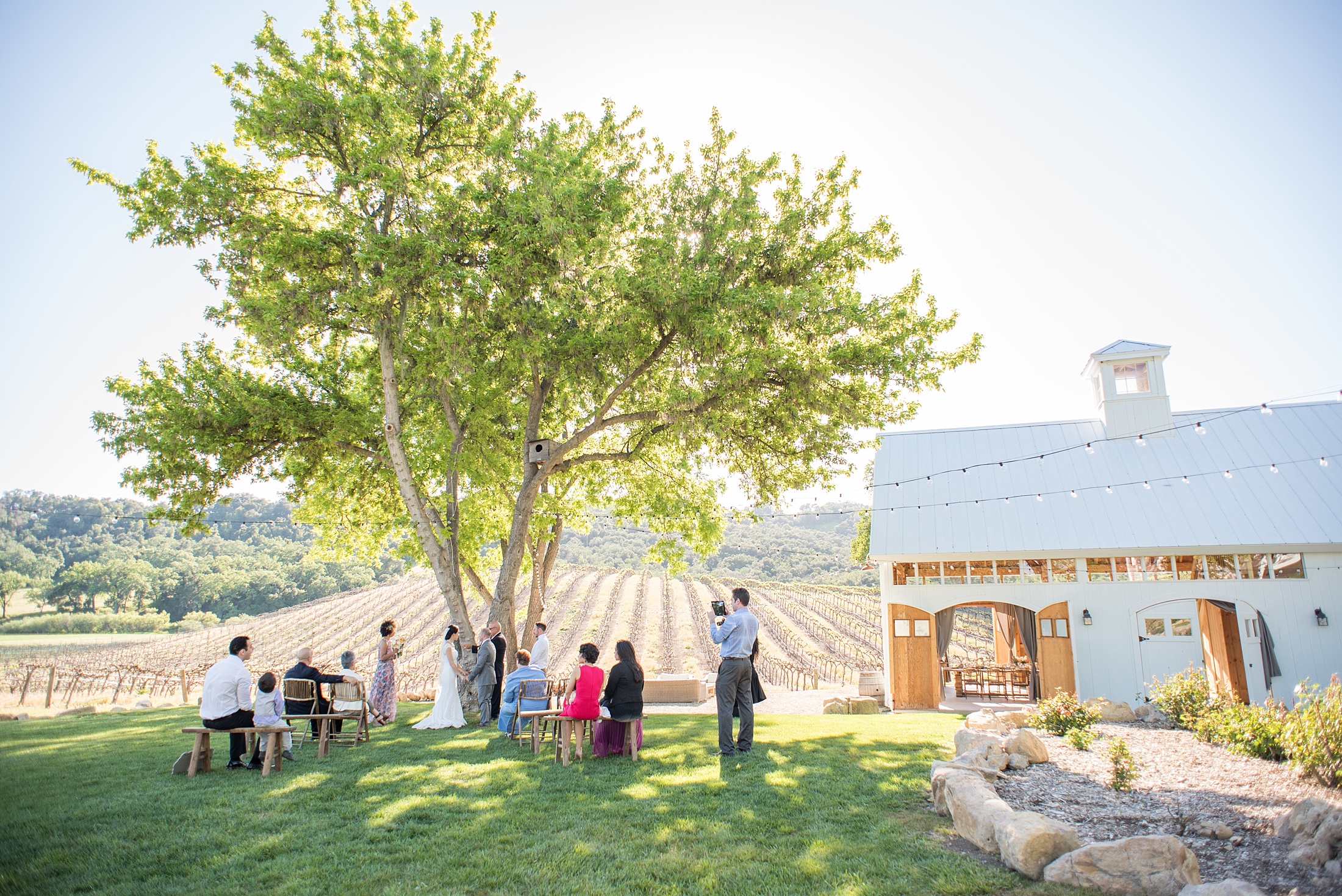 Must-haves:
What are your non-negotiables? For me, it'd be photography. Perhaps it's the same for you or maybe it's the flowers. If you want to have peonies but your dream Caribbean venue simply cannot get peonies flown to the resort then maybe a different location is the answer. If I couldn't hire a local photographer who was up to my standards and liking, I would fly one to the location. Could I afford that? It's an important question to discuss with your partner.
Time of year:
Do you want a warm weather wedding or do you favor a cooler temperature? This may be a minor factor for you but I'm personally a lover of warmer temperatures. If you're prone to excessive sweating (it may be humorous to think of but it's a real consideration for some people) then perhaps more moderate temperatures could be great for you. It's no fun to sweat through a dress or suit on one of the most important days of your life! Conversely, if you're always cold, maybe a hotter locale is the answer. Or perhaps you're comfy-cozy in your hometown and simply want a spring wedding, for example. Which leads me to…
Is there a season you simply adore? It's common for people to favor a season. If you live in North America and want to get married in August, but love winter….well, then heading to South America may be a great solution. If you love fall and want a November wedding getting married 'in your backyard' could be ideal.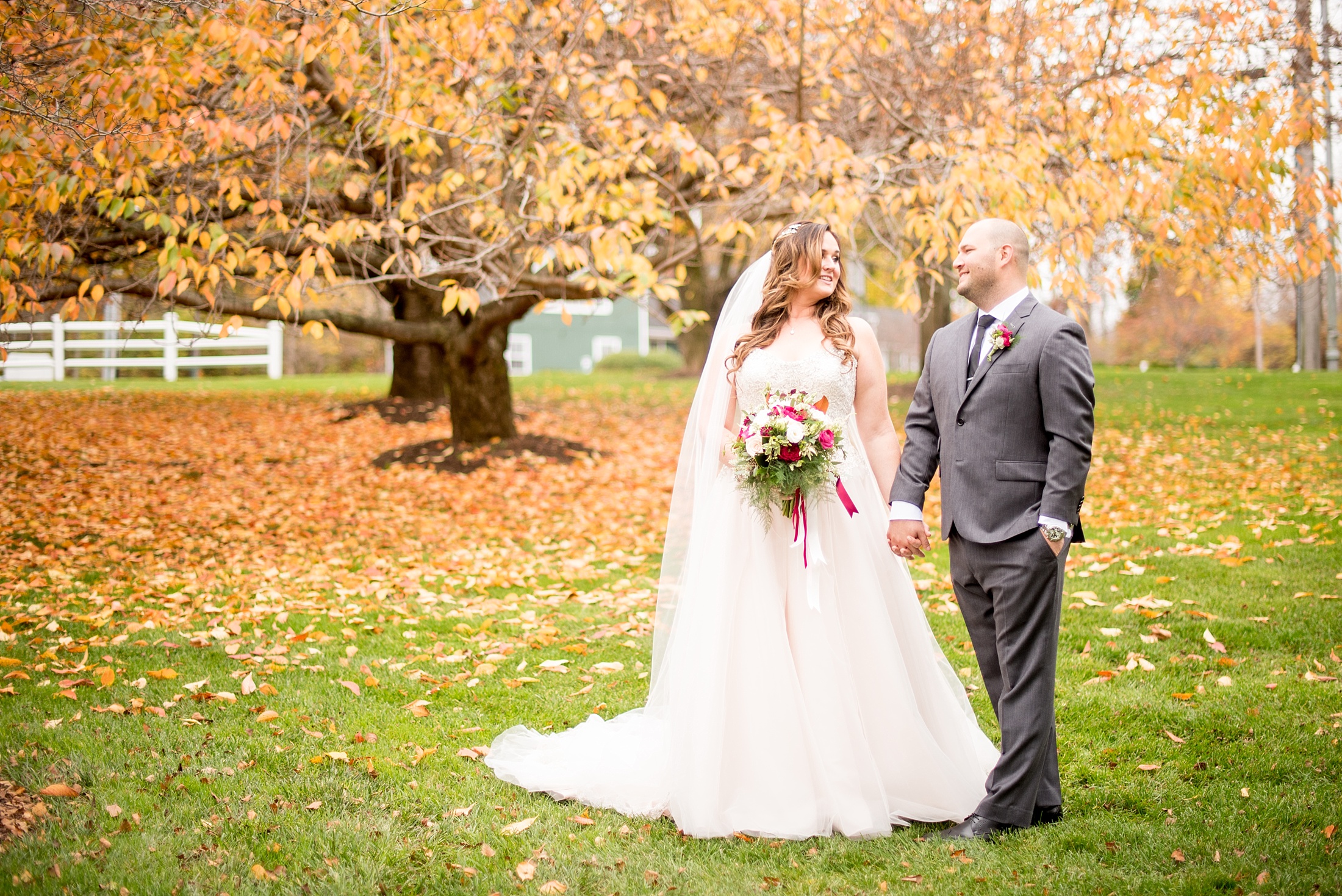 Is it legal?
Can we legally wed in the location we are considering? I am sad to say this even has to be a consideration in this day and age (as our parents would say); I am liberal and believe love is love, no matter your sexual orientation or race. Yet the reality is if you are gay, for example, you cannot legally wed in certain areas or countries.
Cost:
What is your budget? I find that couples considering destination weddings generally fall into one of two categories: 1) We have LOADS of money 2) We have very LIMITED funds. Of course there's the in-betweeners but overall, I find those exploring a destination wedding are strapped for cash yet still desire a cool location, pretty scenery and all-around memorable event. It's vital to know how much money you have to spend on your wedding before you start crushing on a dream that may be out of your reach. Hopefully you find it's the perfect fit for your bank account!
Scenery:
Castle? Mountains? Lakeside? Ballroom? What's your wedding vision? If you close your eyes and envision your dream day, where are you? For me it'd be a remote location in Europe but for you it may be a beach in Jamaica or a sunset ceremony on a golf course.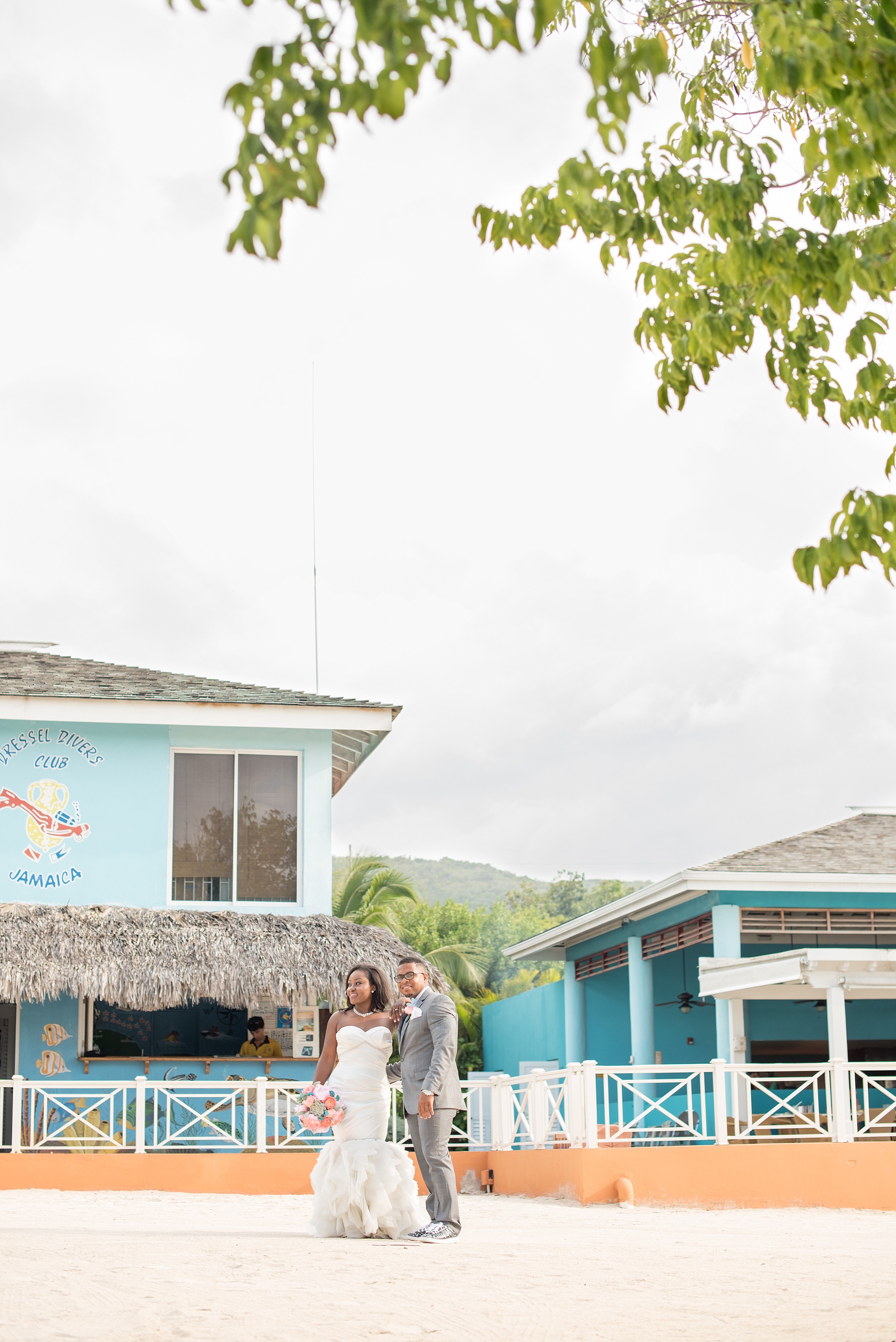 Involvement (aka stress factor):
How involved in planning do you want to be? You've got to have a certain faith it'll all work out from a distance when planning a destination wedding. It isn't until you arrive that you're able to focus on the details together with your fiancé or an on-site venue coordinator, I hear over and over again for example that if you get married in the Caribbean, it's very common to not be able to coordinate with the on-site contact at your chosen resort until about a week to two before the wedding! Getting married locally means you are way more involved in planning every little detail. You can call your venue as often as you like. You can pick up the phone and call your caterer in the same time zone. Getting married in another country? It's not as easy to call a vendor so email may be the most efficient way to communicate. Some brides and grooms (and their parents) want control of every little detail. Other couples place less importance on things like the fabric of table linens and put more emphasis on the location, vibe and other aspects like the dress, the rings, and their footwear. I actually find couples stress less when they're getting married abroad. Why? Because of logistics, you simply cannot be too involved in the minutiae of planning. But then again, a lot of people want a wedding because of the fun of planning it! Otherwise they'd just get married at court, right?
Do you love making decisions? Too much of a good thing, can be… too much. If you get overwhelmed by a LOT of options then consider it a positive that with a destination wedding, you only have control of so many factors. A lot of places do a 'wedding menu' of sorts that streamline decisions. For example, you choose from one of three bouquet options or one of two cakes. If wedding planning has been a long time dream of yours, a local venue may have more appeal as you'd have more control over things like exact types of flowers in your centerpieces, your personal pick a band or DJ and the precise flavor of your cake icing.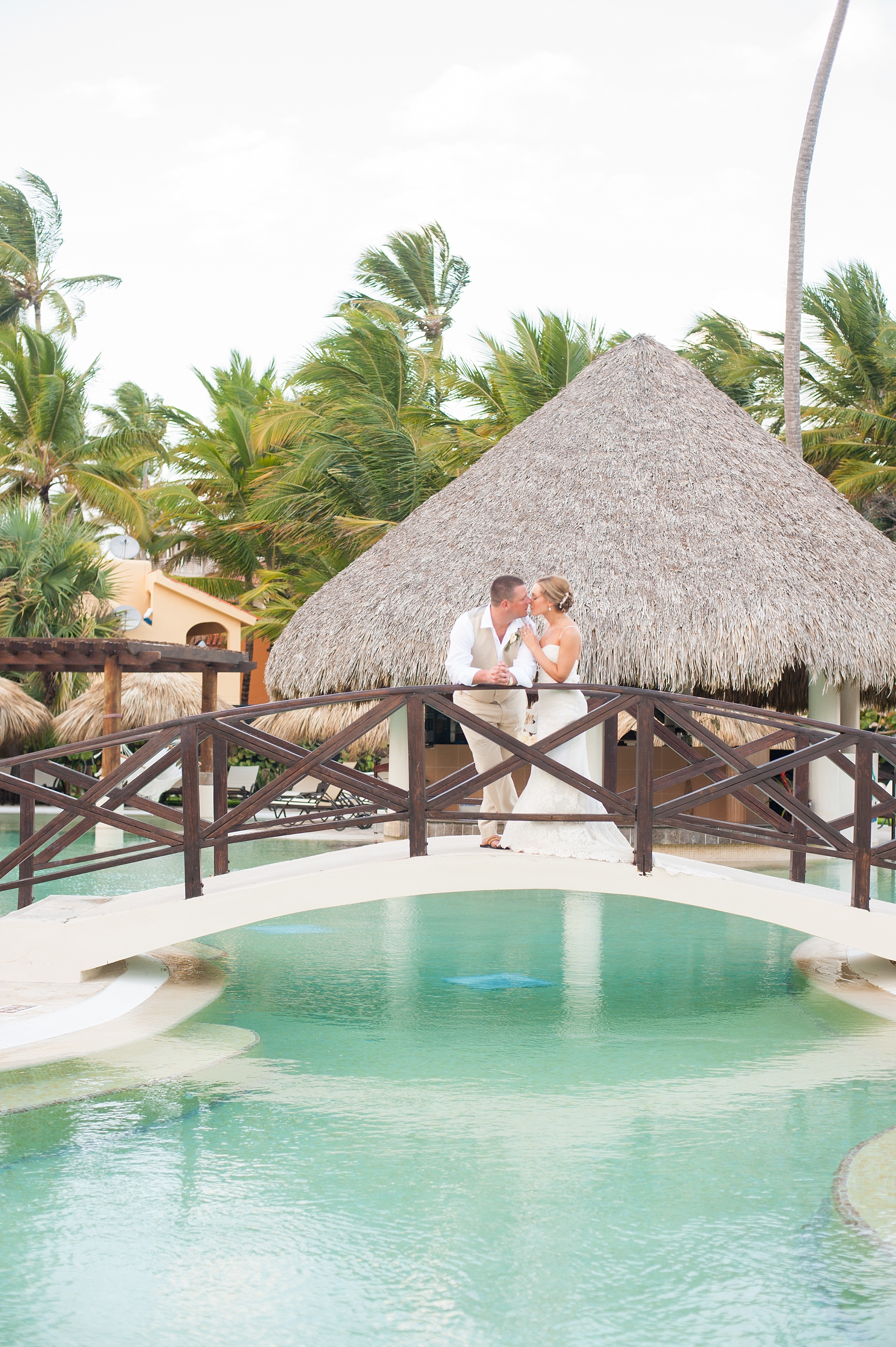 Pets:
Would you be sad if your pet couldn't be a part of the wedding? Those without pets, skip to the next bullet point! But for those with a special pet in their lives, you get it. They're family members and we often love them more than even our closest friends. If you want your pet to be a part of your big day, consider what location will allow that to happen in terms of traveling there, your pet being comfortable, and the like. Most of the time, getting married close to home will be the best option for your pet's stress levels unless your pet is a great traveler! In that case, perhaps the only thing to consider is what pet-friendly hotel you will stay at with your pooch!
Vibe:
What vibe do you want your wedding and surrounding days to have? It may be important to feel like you're care-free for the days surrounding THE big day. A destination wedding often equates to a mini-vacay with friends and family. But if you envision running errands around town with your maid of honor the day before you say 'I do', a local wedding could be the answer. If you to bar-hop after the reception ends, you'll have to ensure there are actually bars near the venue. How will guests get there? Can they walk or do you need to hire a bus? Or if you simply want to go to bed after, how close is the hotel to the celebration? If you want to host brunch the next morning or a rehearsal dinner the night before, where will you do it? What kind of vibe important to you?
This is a great starting point to begin formulating the perfect day for you and your beau! What are your thoughts surrounding planning a destination wedding? Don't forget about the honeymoon, too! Let us know your thoughts in the comments below!
Interested in reading The Department of Wandering founder, Rachel's engagement story? Read about how it happened in Tokyo!
Dreaming of something close to home or an exotic locale?