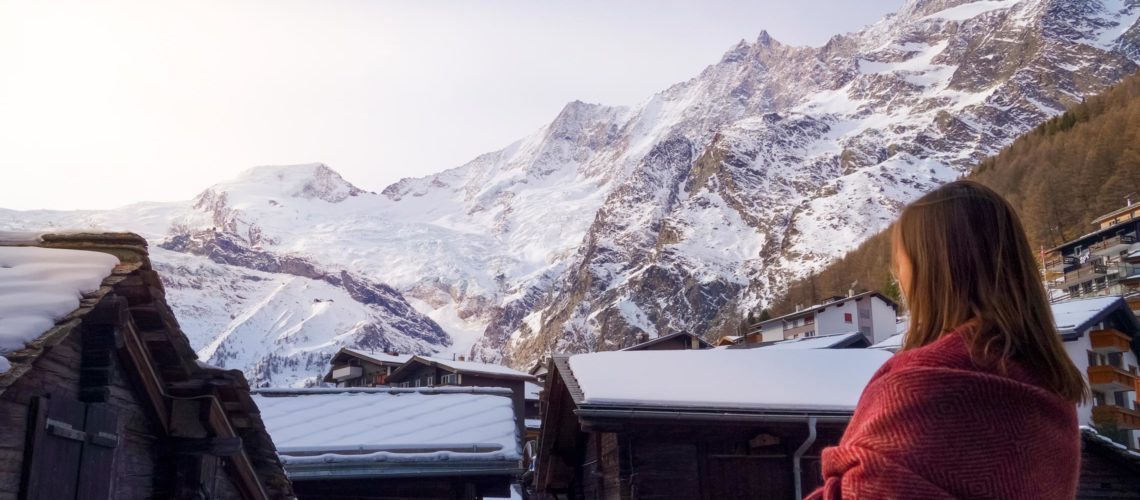 Dreaming of a European adventure but can only make it during wintertime? Every season in Europe offers a completely different experience and winter is no different. From the magical Christmas markets to the winter wonderland of the Alps, from the fewer crowds to the warming mugs of mulled wine, Europe in the chillier weather still has a lot going for it. Travelling at this time of year brings with it it's own unique set of challenges, however, which can really make or break your trip depending on how prepared you are. Living through three winters in Berlin taught me a thing or two about how to deal with a European winter which was, I have to admit, a bit of an adjustment for this Australian! If you're travelling to Europe in winter, here are 10 tips that will help you have the best experience possible.
10 Tips for Travelling to Europe in Winter:
Make the most of the smaller crowds
One of the best things about travelling to Europe in winter is the fewer crowds. Europe bursts at its seams in summer when a flood of tourists pour in to take advantage of high season. But as the warm sun fades away so do the crowds and travelling in the colder weather means that you can experience the delights of the continent in a far more relaxed way. In the cities, most attractions will still be open in the wintertime, just with shorter opening hours, so makes sure you check these before your visit. In summer, you'd find yourself waiting in line for hours on end to get into the major sites, so take advantage in the colder months when it's a lot quieter.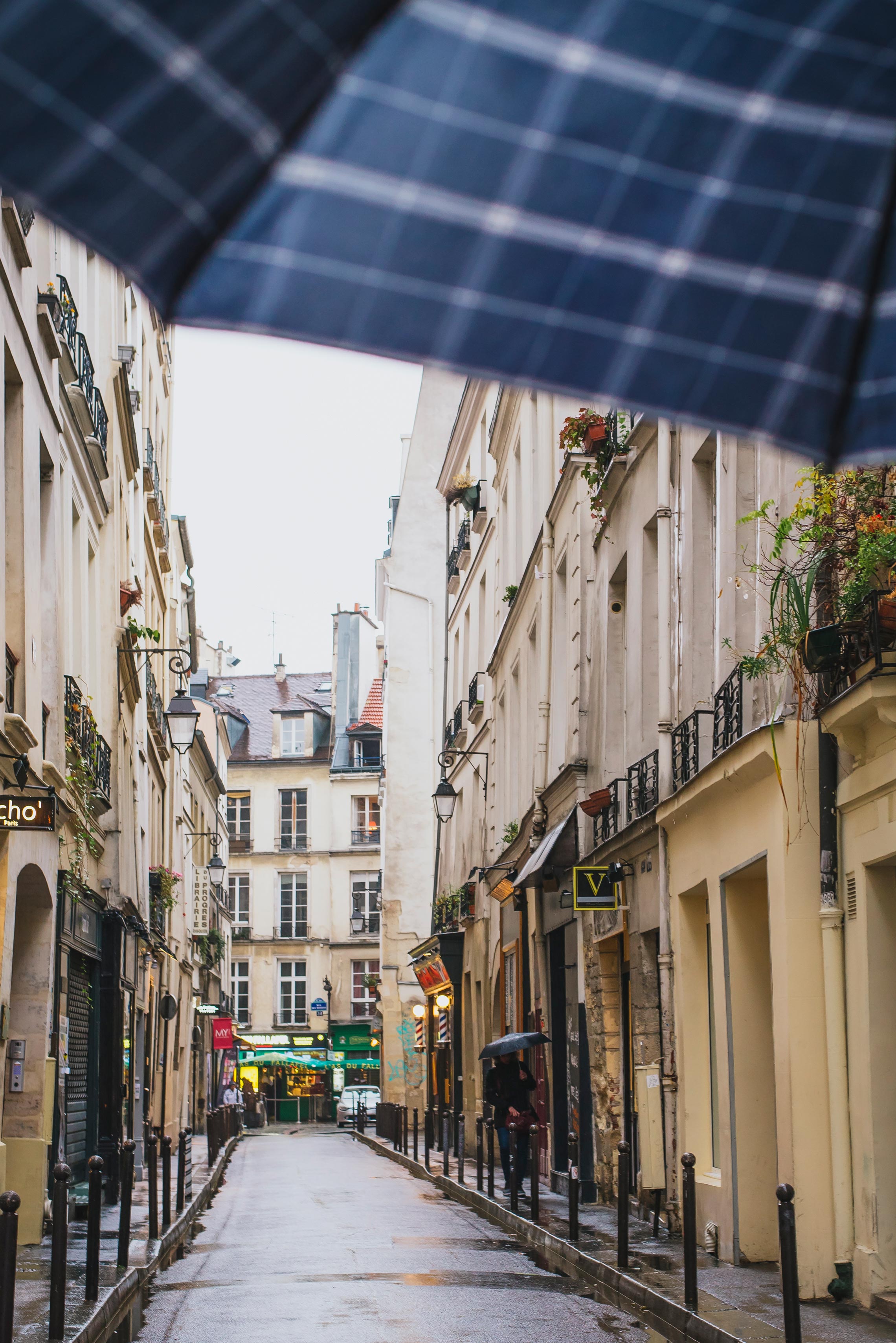 Time your visit over Christmas
Visiting Europe at Christmas time is asolutely magical and you'll be hard pressed to find anywhere that goes as crazy about Christmas as Germany does. Home to the world's oldest Christmas markets, a trip here will make you feel like a kid again no matter what your age. Drink mulled wine, feast on gingerbread and admire towering Christmas trees decorated with twinkling lights. Some of the most beautiful cities to spend Christmas in are Vienna, Prague, Nuremberg and London, but if you're looking for the ultimate Christmas experience, visit Rovaniemi in Finland and the official hometown of Santa Claus!
Related: Elf School, Mulled Wine and Reindeer: 10 Magical European Christmas Destinations and 10 of the Best German Christmas Markets to Visit
Pack decent winter gear
Let's be honest. You're going to have a pretty miserable time if you don't pack smart. When I lived in Berlin a figured out pretty quickly that my 'winter' clothes from Australia were more like spring or autumn clothes in Europe. Winter is a whole different ball game. Do yourself a favour and invest in some decent pieces before you travel. Trust me, it's going to make your trip a whole lot more enjoyable because, let's be honest, no one really has a good time with perpetually numb fingers and toes. Key items you really can't go without are:
Warm, waterproof boots (ideally fur lined with a thick sole)
Beanie
Gloves
Thermal layers
Thick socks
Insulating jacket
Favourite winter gear:
Be prepared for travel delays
Whether you're travelling by road, train or air, icy conditions can disrupt your travel plans so always try and be as flexible and patient as possible. If you're planning to do a road trip in winter, be sure to check the tyre and chain requirements for each country you plan to visit, because it's common that they will be different from place to place. If you plan to travel by train, sometimes the tracks can freeze over in the wintertime causing delays so be prepared for this. Snow and icy conditions can also cause havoc for airlines and airports which can result in delayed or cancelled flights. Always travel with travel insurance and try as best as you can to go with the flow since the weather conditions are beyond your control.
Related: Why I Always Travel with Travel Insurance
Remember, the days are shorter
Another thing to take into consideration when planning your winter European trip is the short days. In the middle of winter, the sun rises late and sets early so you can't quite cram as much into your day as you'd be able to in summer. Of course, the further north you go, the shorter the days are. In Berlin for example, the sun can rise as late as 8:17 am and set as early as 3:52 pm in December. You've really got to make the most of every hour of the day!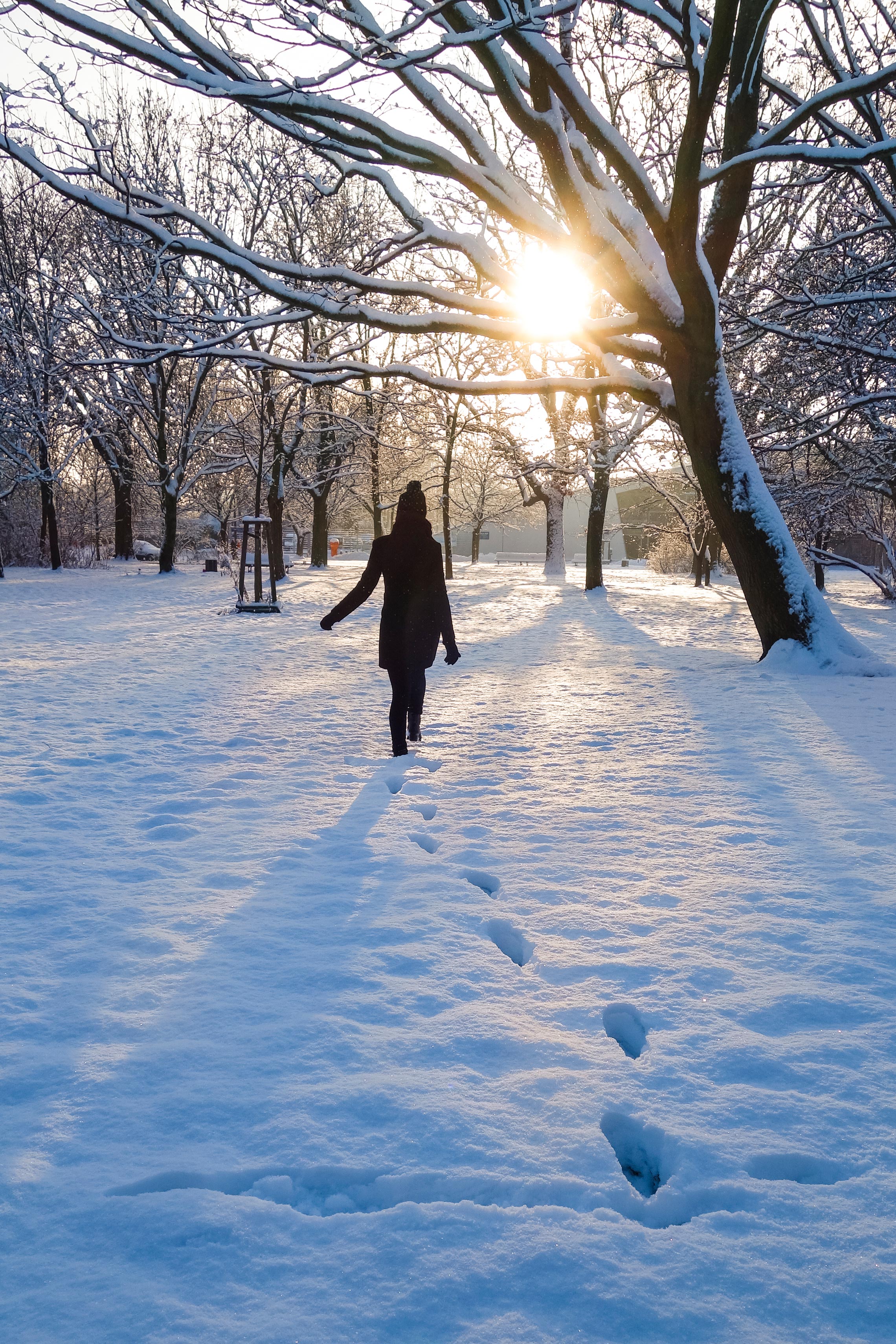 Minimise your time out in the elements
While exploring on foot might be your preferred way of seeing the city (it certainly is for me), it's not the best idea to be out in the elements for 8 hours + each day in the winter. Your energy levels get sapped much quicker in extreme temperatures (this goes for summer too) and you generally enjoy yourself less. If you still want to get around by foot, take lots of little breaks and pop into cafés for a hot chocolate or tea every now and then to thaw out and give yourself a bit of a boost. A lot of cities in Europe also have great public transport networks, so make use of it to get around to avoid the chill.
Find a winter wonderland in the Alps
While the northern European cities are still beautiful in the winter, if you head south to the Alps you'll find a winter wonderland like no other. The snow-capped mountains, frozen lakes and charming alpine villages combine to create a scene straight out of a snow globe. If you're into winter sports, hit the mountains for some world-class skiing and snowboarding in the French, Swiss or Italian Alps, but if you're more inclined to tumble down the mountain instead, go explore the little alpine villages, try your hand at snowshoeing or have some quality spa time.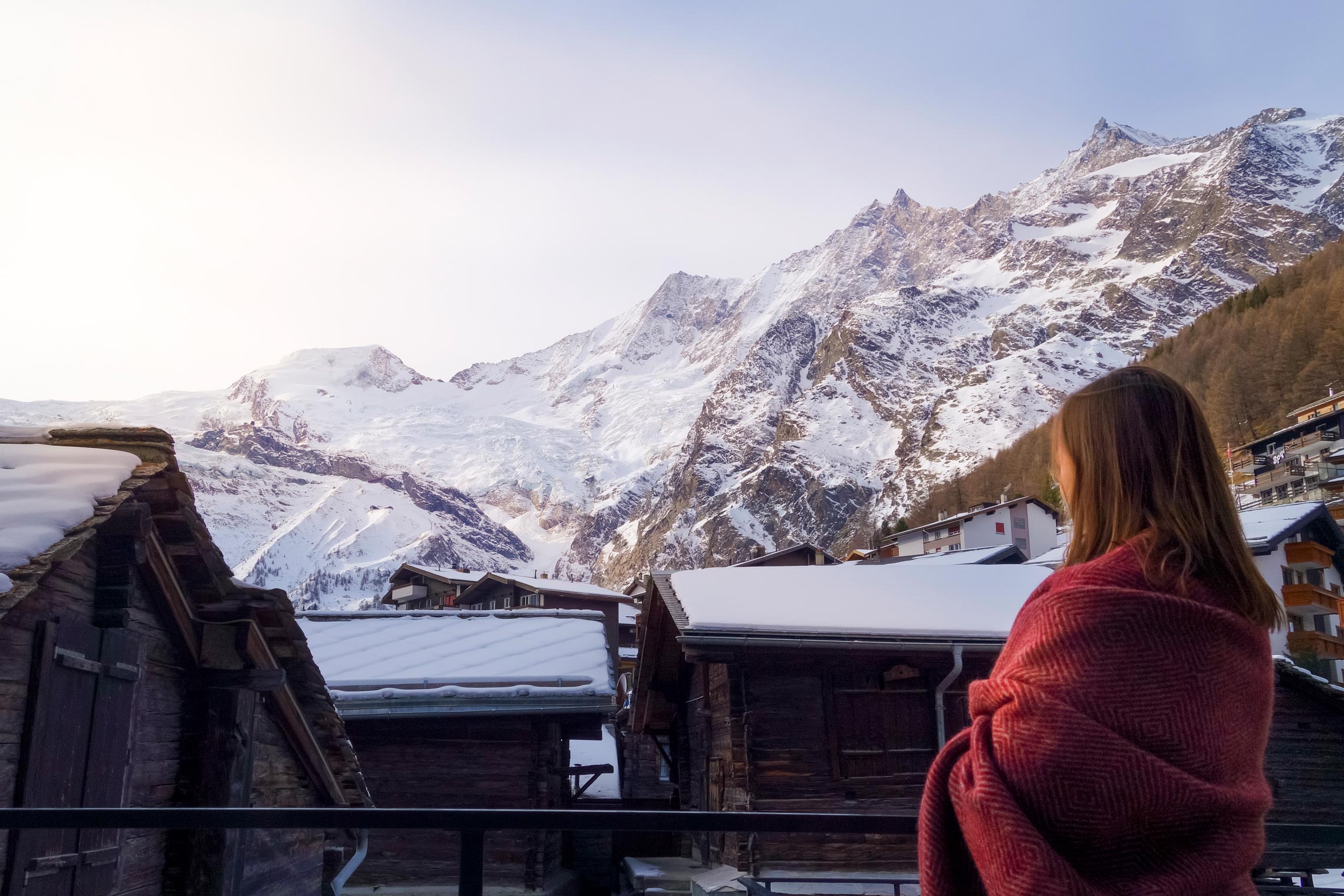 You'll always be warm and toasty indoors
Don't worry about feeling cold when you're indoors. Insulation in Europe is seriously good and you'll always be nice and toasty. Actually, as soon as you step inside, you'll want to strip off all your layers because it's so warm! For this reason, it's best to wear layers that are easy to remove. It's good to remember that buildings in Europe are built to withstand the cold. A lot of apartments and hotels have double windows and restaurants often have heavy curtains around the doors to protect diners from the cold draft that blows through when the door opens.
No place does NYE better than Berlin
If you're planning to spend New Year's Eve in Europe and you're not sure where to go, Berlin is your place. While in most cities around Europe you'll see huge, organised, public displays of fireworks, in Berlin it's a free for all. A few days leading up to NYE, pop-up stores dedicated entirely to the sale of fireworks appear all over the city since it's legal for anyone to launch German-made fireworks. Believe me when I say that it gets freaking CRAZY. It's seriously like being in a war zone and this video (filmed inside a car driving through the city during the night) gives you a little insight into what it's like. I've never had a better NYE than I've had in Berlin – it's definitely something to experience if you can!
Related: 10 Reasons to Visit Berlin this Winter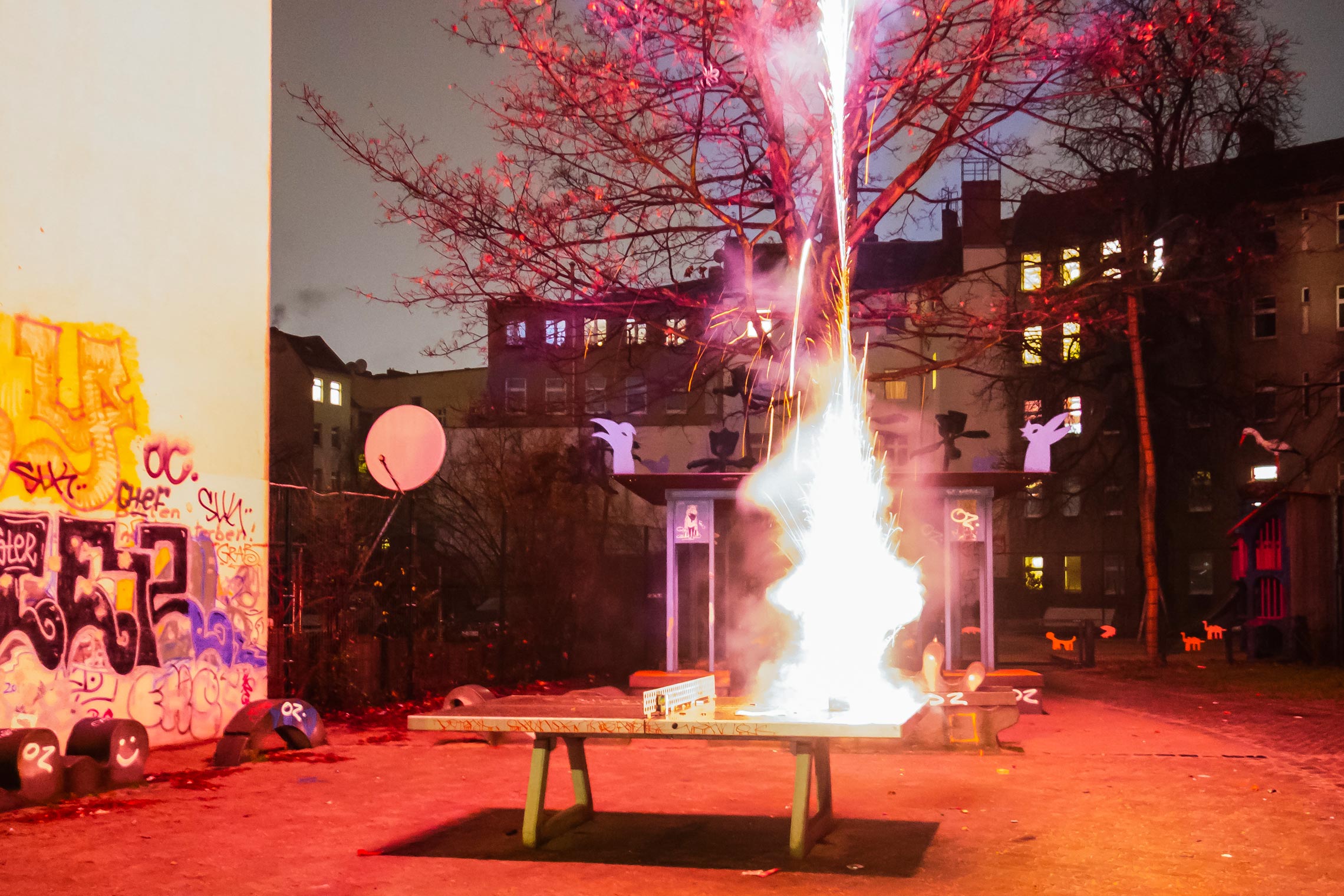 Easy does it
It's really important to take care when walking on icy or snowy ground. It's so easy to slip and injure yourself and it would be the worst thing in the world to have to cut your trip short. It can be really hard to tell whether the ground is icy, particularly in the morning, so tread carefully. Having boots with good grip will also help you stay sturdy.
Interested in winter travel? You might like to read:
What are your tips for travelling to Europe in winter?
Disclosure: This post contains some affiliate links that earn me a small commission at no additional cost to you. Thank you for supporting The Department of Wandering.